It's the ultimate US Bucket List! Featuring bustling cities, stunning National Parks, historical sites, natural wonders, beautiful beaches & foodie favorites: these are the 30 BEST places to visit in the USA. Have you seen them all?!
From stunning natural landscapes to bustling cities, the United States pretty much has it all. One can easily get lost exploring the national parks, living it up in the big cities, or hitting the beach for a relaxing getaway. With so many destinations to choose from, it can be hard to decide where to go first, so we have compiled a list of our 30 Best Places To Visit In The USA (in no particular order!) Scroll down to check it out to see which incredible travel destinations you may be headed to on your next vacation!
Disclaimer: Almost all posts on this site contain Affiliate links, and this one about the top 30 Best Places to Visit in the USA is no different. This means that if you click on any of the links in this post (and make a purchase) I may receive a small commission at absolutely no cost to you. Each post is carefully crafted to (hopefully!) answer all your questions and recommendations are made where we believe they will improve your trip and help with your planning. As such we thank you in advance should you decide to click & buy. Read my full Disclosure here.
Top 30 BEST Places to Visit in the USA

The Grand Canyon (AZ)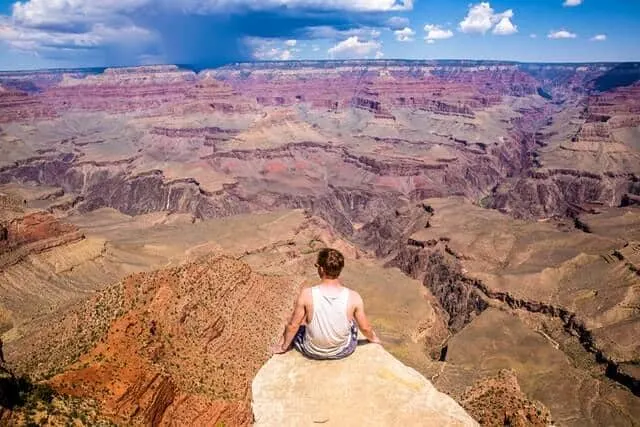 Located in Arizona, the Grand Canyon National Park is the most impressive natural landscape in all of the United States.
The Colorado River weaves through red bedrock for over 277 miles carving unique landforms, amazing waterfalls, and offering picture-perfect backdrops. As the world's largest natural Canyon, it's vastness spreads in front of you as far as the eye can see. I mean, they don't call it "grand" for nothing!

*Extra* Outdoor adventure lovers are spoilt for choice in this part of the world. Just 5 miles from the start of Grand Canyon National Park in the United States are two incredible natural wonders: Horseshoe Bend and Antelope Canyon. If you have time, be sure to add a visit to them to your itinerary.
The Grand Canyon may be the first National Park on our list, but it's not the last! Read our Complete List of National Parks by State, or the Most Beautiful West Coast National Parks which both include pictures, maps, the best time to visit, and even a free printable checklist!
Top Things to do at The Grand Canyon:
North Rim Trails & South Rim Trails;
Grand Canyon Skywalk (West Rim)
Grand Canyon Village
Colorado River Rafting; and
Havasu Falls (for adventurous hikers & campers among you)
New York City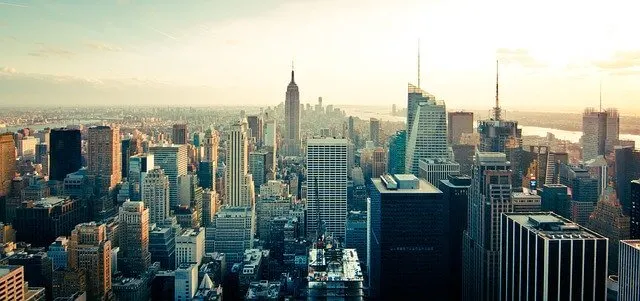 There is no shortage of things to do in the Big Apple. This huge and vibrant concrete jungle is a great American city that is a hub for art and fashion, and it is a melting pot of various cultures.
Immerse yourself in the art scene by attending a Broadway show and visiting the Met art gallery or delight your taste buds at any number of famous restaurants on the food scene. One can even escape the hustle and bustle by going for a stroll in Central Park or along the High Line.
There are a wealth of tourist attractions in New York (with Niagara Falls not too far away) to keep you busy, and our NYC travel guides can help you get started!

Start planning your dream east coast vacation to New York City with our travel guides:
.
Las Vegas (NV)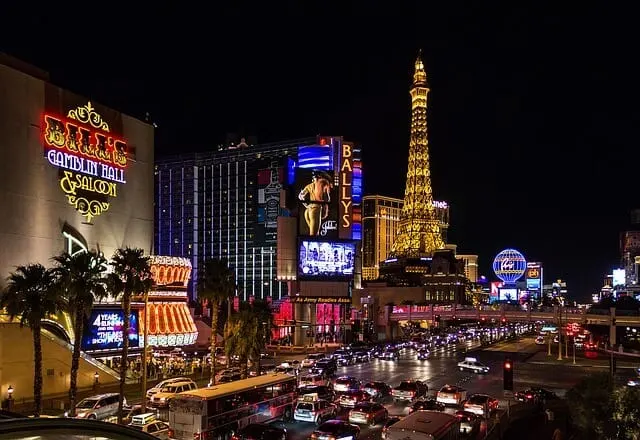 No list of the best places to visit in the USA would be complete without including the fabulous Las Vegas. Nicknamed "Sin City", Las Vegas Nevada is a party-goer's paradise. Test your luck at one of the many casinos, shop until you drop, dine at world-famous restaurants, or purchase a ticket to a show before hitting up the infamous Strip for a night out on the town!
*Editors Note* It's no secret that Las Vegas is one of my favorite cities on the planet, and I've written a few guides to help make it yours too!
Las Vegas Travel Guides
.
Washington D.C.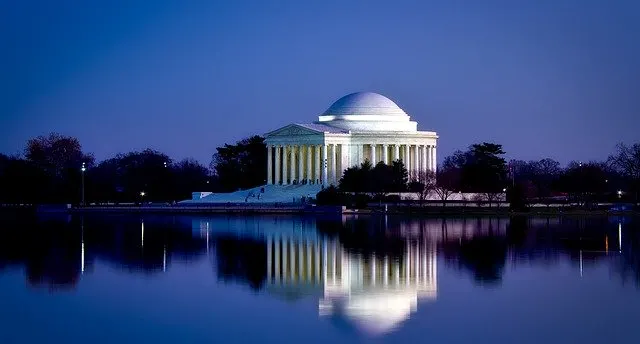 Washington D.C. is the capital of the United States and offers visitors a glimpse at the country's history and government. Iconic monuments such as the Lincoln Memorial, the White House, and the U.S. Congress Building offer plenty of sightseeing opportunities, as well as educational moments at one of the 11 Smithsonian Museums! It's perfect for a weekend trip.

Top Attractions & Things to do in Washington DC
Take in the architecture: Lincoln Memorial, Jefferson Memorial, Washington Monument, US Capitol Building and The White House (plus 50 Other Washington DC Attractions you can't miss!);
Go Museum Hopping: Smithsonian National Museum of Natural History, United States Holocaust Memorial Museum, Smithsonian National Museum of American History, National Portrait Gallery;
See a slice of history – the Declaration of Independence – at the National Archives, or soak it in at the Library of Congress;
Stroll through the bustling & historic streets of Georgetown; and
If you're short on funds, check out 40+ FREE Things to do in Washington DC
.
Yosemite National Park (CA)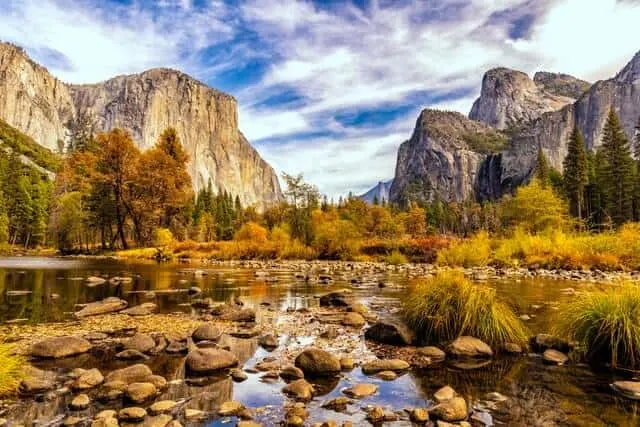 Yosemite is the gem of national parks and a great spot for a romantic getaway. The Sierra Nevada mountains provide the backdrop for many famous landmarks, such as the granite cliffs of Half Dome and El Capitan or the colossal Bridalveil Falls. Yosemite has many camping options or can easily be reached from a few major cities like San Francisco, Sacramento, Palm Springs and San Diego California. Read our first-timers guide to the top things to do in Yosemite.

Top Things to do in Yosemite National Park
Watch the cascading Yosemite Valley waterfalls
Walk Among Giant Sequoias
Keep an eye out for black bears and other wildlife
RELATED –
National Park lover? Take a peek at our dedicated guide for
Arches National Park
and consider adding Acadia National Park, Joshua Tree National Park and Denali National Park to your USA Bucket List!
New Orleans (LA)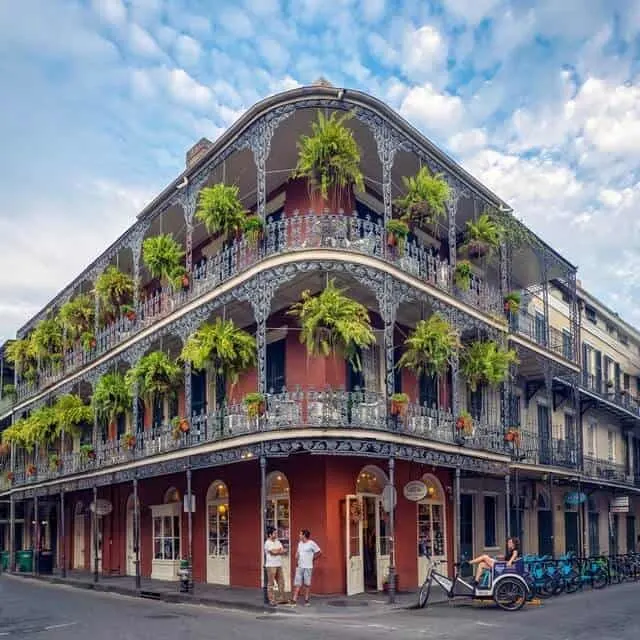 Known as the "Big Easy" for its laid-back way of life, New Orleans is a powerful magnet for music-lovers and foodies alike.
Situated along the Mississippi River in Louisiana, this cultural city will transport you back in time with its Victorian architecture. Stroll through the French Quarter to catch musical street performers before feasting on traditional cajun food. Explore Bourbon Street's nightlife after a full day of exploring the town, venturing into the swamps, or touring a traditional plantation.
Some of The Best Things to do in New Orleans Louisiana
Zion National Park (UT)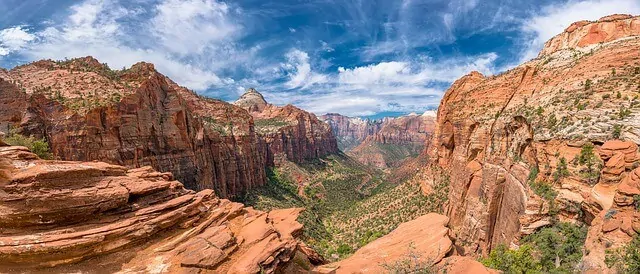 Nestled in the southern region of Utah, Zion National Park is a hiker's dream destination.
Choose from one of 46 trails as you trek through the photogenic red cliff faces or follow the Virgin River through the steep canals known as The Narrows.
If you're feeling especially adventurous, hike to the top of Angel's Landing, one of the most difficult hikes in the United States. If we have piqued your interest, read our Top 10 Things to do in Zion National Park Utah that are perfect for first-timers.

The Best Things to do in Zion National Park
Take on two of the world most famous hikes: Angels Landing & The Narrows (or here are 10 easy Zion hikes to get you started!)
Drive the Zion-Mt Carmel scenic Highway
Enjoy the beauty of the Emerald Pools hiking trails (and remember the Lower Emerald Pool hike is a lot easier than the Upper Emerald Pool hike! Just sayin')
.
Seattle (WA)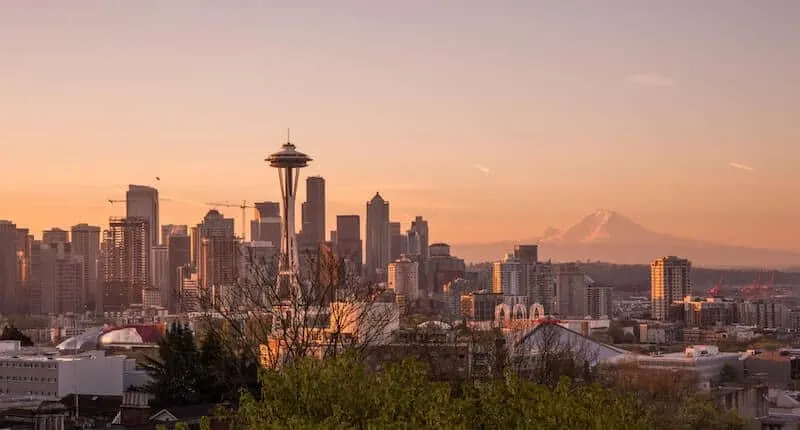 It may rain the majority of the year, but the weather should not stop tourists from visiting this vibrant Pacific Northwest city.
Grab a coffee at the original Starbucks before exploring Pike's Place Market, a fish market that has become a local market for many vendors. Work your way to the top of the Space Needle for an unforgettable view of the Seattle skyline before finding yourself at a number of different art scenes such as the Museum of Pop Culture and the Olympic Sculpture Park.
Top Attractions & Things to do in Seattle Washington
Hit up Seattle's oldest neighborhood: Pioneer Square boasts some incredible architecture, art galleries, cafés, and bookstores;
Scale one of the world's iconic landmarks, built for the World's Fair, The Space Needle provides exceptional panoramic views of Downtown, Puget Sound, the Cascades, and the Olympic Mountains;
Dine out & shop at Seattle's most visited landmark – Pike Place Market; and
Float into the future of aviation at the Boeing Factory.
Read our guide to the 10+ BEST Things to do in Seattle for First-Timers
Orlando (FL)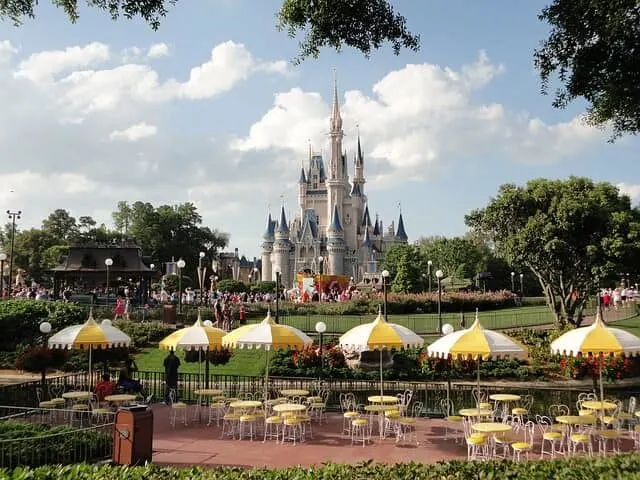 Famously known for its major theme parks like Disney World and Universal Studios, this Florida city is home to a number of family-friendly attractions. From beach days at Cocoa Beach & Clearwater to swamp tours and shopping & dining, there is something for everyone in the family!
The Best Things to do in Orlando Florida
.
Redwood National Park (CA)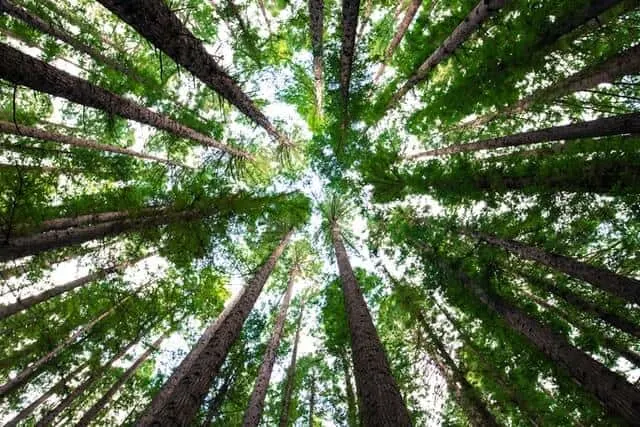 Road trip to the northern region of California to visit the larger-than-life Redwood National Park. This park is known for having some of the most famous trees in the world, with many being more than 91 meters tall and over 2,000 years old! Strap on your hiking shoes as you work your way through these towering giants and marvel at their size.
Things to do in Redwood National Park
Drive the Newton B. Drury Scenic Parkway;
Hike to Fern Canyon on the James Irvine Trail (this 9 mile round trip hike served as the backdrop for a number of scenes in Jurassic Park 2!); and

Ride the SkyTrail Gondola ride for a unique perspective over the forest from 130 feet above the ground.
.
Chicago (IL)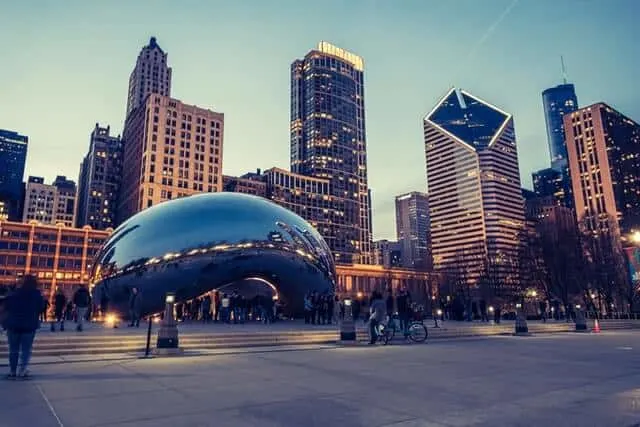 Based on the shores of Lake Michigan, this Illinois city is among the largest cities in the USA. Cruise along the river flowing through downtown for a glimpse of the city's ambitious architecture that highlights the city's skyline.
Visitors soak in the multitude of art museums and sculptures, such as the famous "Bean" located in Millenium Park, or the art deco styles of Frank Lloyd Wright before eating their weight in Chicago-style deep dish pizza.
Top Things to Do in Chicago Illinois include:
Enjoy the art at The Art Institute of Chicago and the serenity of the Garfield Park Conservatory;
See the City from above at the Willis Tower Skydeck or the Elevated Trail on the 606 and drink a cocktail at the worlds largest rooftop bar;
Fill your belly with Chicago-style deep dish pizza or hot dogs, and so much more
Read our complete weekend getaways guide for 36-48 hours in Chicago or our Top 10 Day Trips from Chicago to help you see more of the State!

.
Savannah (GA)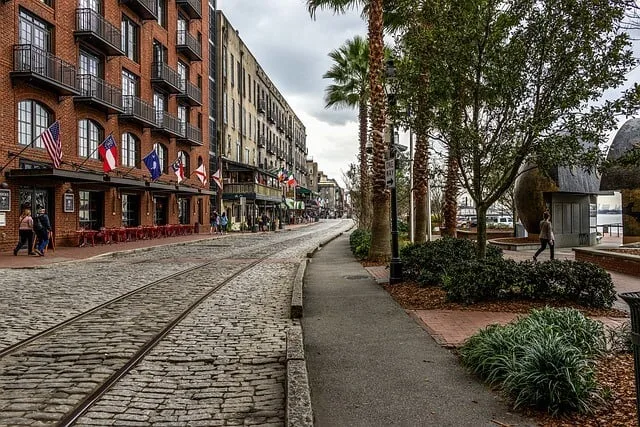 Step back in time as you enter the city limits of this historic city in Georgia. Savannah will charm every visitor with its Southern hospitality at some of the world's friendliest cafes. Tourists can experience downtown by horse-drawn carriage for a glimpse at the draping oak trees and Victorian-era architecture.
Top Things to do in Savannah Georgia
Take an old trolley tour around the city;
Stroll through Forsyth Park;
Walk beside or float along the Savannah River on a Riverboat cruise; or
Explore the history with Ghost Tours, Walking Tours & the Museum of the founder of the Girl Scout Movement, Juliette Gordon Low.
Read our guide to the 15+ BEST Things to do in Savannah for First-Timers!
Boston (MA)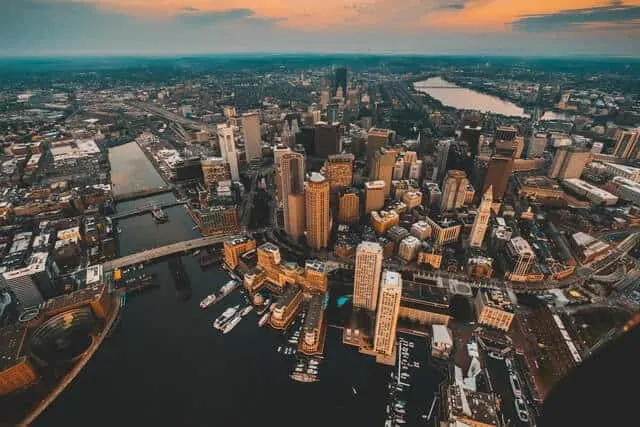 Boston is jam-packed with American history and pastimes. In this relatively small city, it is possible to see a lot of what makes Boston such a popular stop in a short amount of time.
Spend a day seeing the historical monuments on the 2-mile Freedom Trail before catching a baseball game at Fenway Park. You can even pretend to be a college student at some of the country's most prestigious universities like Harvard.
It's easily one of the best cities to visit in the United States with great day trip options – like the 30-minute drive to Salem Massachusetts!
Some of the Best Things to do in Boston Massachusetts
Cheer for the home team at Fenway Park;
See some incredible art at the Museum of Fine Art or learn something new at the Boston Public Library; and
See Boston from a different angle: from a rooftop bar or a cruise on the water.
Read our guide to a Weekend in Boston (written by a local!) and start planning your trip.
.
Yellowstone National Park (WY)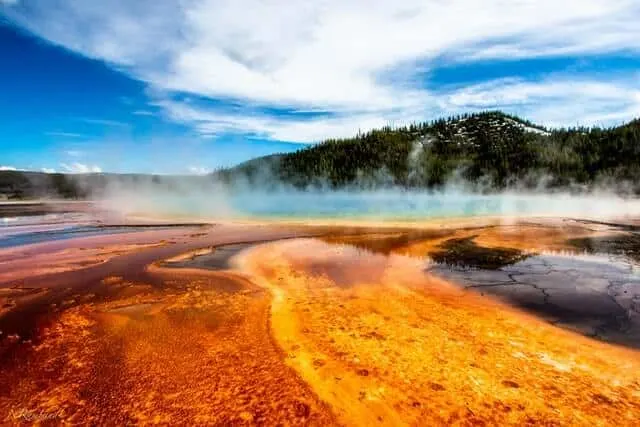 Yellowstone National Park Wyoming, America's first national park, should be on every outdoor enthusiast's bucket list. It is famed for its bubbling hot springs, exploding geysers, and numerous hiking trails. Wild critters also roam free across the almost 3,500 square miles of Wyoming backcountry. Read our complete guide to planning your trip to Yellowstone & Jackson Hole and start getting excited about your trip!

.
Glacier National Park (MT)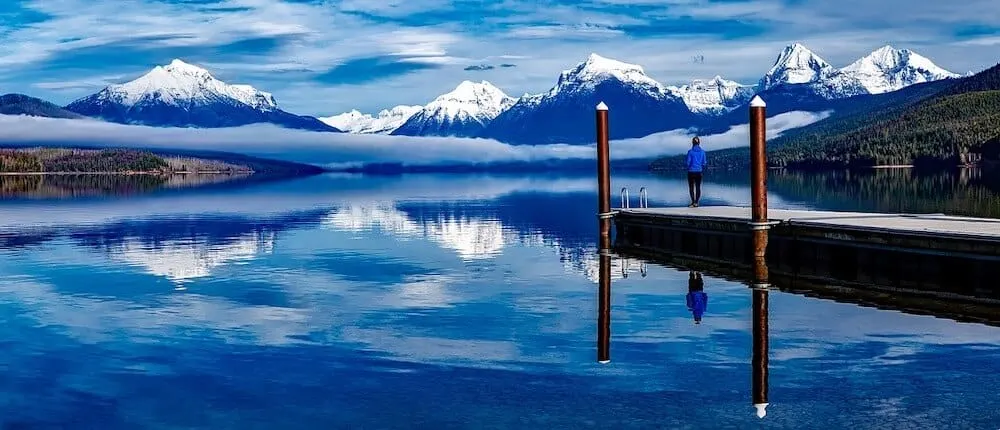 Glacier National Park Montana is the state's crown jewel spanning over one million acres throughout the Rocky Mountains. These glacier-carved peaks and valleys tower over the impressive terrain, providing picture-perfect landscapes throughout the park. With over 700 miles of hiking trails, visitors to the park can connect with nature and see the diverse wildlife and animals that call this park home.
Some of the Incredible Things to do in Glacier National Park include:
Hike the Trail of Cedars or the Avanlance Lake Trail;
Hang out at the Beach at Lake McDonald;
Drive the Going to the Sun Road; and
See the Wildlife: Bears, Big Horn Sheep, Moose, Mountain Goats & more!
.
Juneau (AK)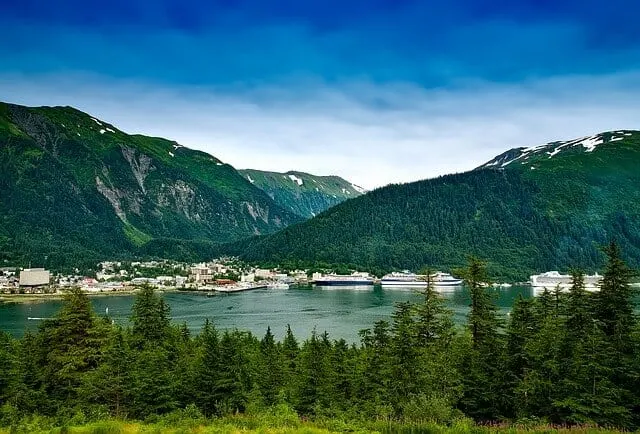 Want to get more in touch with the wilderness of the north? Travel to Juneau, Alaska to explore the state capitol's natural beauty.
A popular route takes you aboard a cruise line and will have you gliding past glaciers, fjords, and national forests.
Once in Juneau, see nature first-hand on a whale-watching tour, with a dog sled team, or even hiking through many of the outdoor parks and recreation sites.
Show that Juneau is more than just a cruise stop with these incredible things to do:
Hike Mount Roberts or take a zip line on Douglas Island;
Explore the Mendenhall Ice Caves;
Take a scenic flight to Taku Glacier Lodge; or a helicopter flight above the Glaciers; or
Go Whale Watching
Read our guide to the Top 15 Things to do in Juneau (Perfect for First Time Visitors!)
Maui (HA)

There's something for everyone on the Hawaiian island of Maui. Perfect warm weather combined with idyllic beaches set the stage for a relaxing coastal getaway. If adventure is what you're searching for, Maui offers various hiking trails, waterfalls escapes, and even a volcano to excite the explorer in you.
Amazing Things to do in Hawaii
Snorkel with all the sea creatures: sharks, rays, dolphins and more!;
Take a doors-off Helicopter ride above those Jurassic park landscapes;
Go beach hopping, whale watching or volcano exploring; or
Attend a traditional luau and get in the Hawaiian spirit.
.
Lake Tahoe (CA/NV)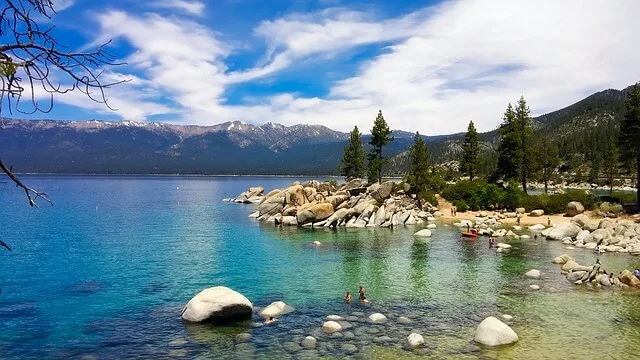 No matter what time of year it is, Lake Tahoe boasts a wide range of outdoor activities for any style of vacation. Straddling the border of California and Nevada, this alpine lake is known for its crystal-clear waters and scenic coastlines. Enjoy boating and hiking during the summers and try your hand at downhill skiing during the winter.
Things to do at Lake Tahoe
Enjoy Emerald Bay State Park;
Hike the trails in summer or ski the pistes in winter; or
Take a boat cruise.
.
San Francisco (CA)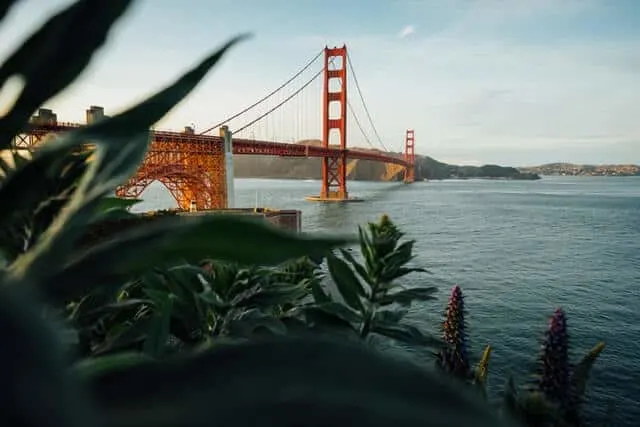 This quirky city by the Bay is one of the most popular destinations on the West coast. The hilly geography creates a unique atmosphere throughout the peninsula and offers up pleasant weather throughout the year.
San Francisco is a treasure trove of activity as visitors can walk the Golden Gate Bridge, stroll along Fisherman's Wharf, and boat over to Alcatraz, the infamous island prison just off the coast. Read our Top San Francisco Tips to know before you go!

Epic Things to do in San Francisco California:
See the top attractions: Golden Gate Bridge, Alcatraz, Fisherman's Warf, the Painted Ladies & the Sea Lions (most of these are Free!)
(Get a designated driver) and head an hour out of the city to Napa Valley and taste some delicious wine;
Hop on the cable car, cheer on the Giants at AT&T Park, or see the city from Coit Tower.
Start planning your next vacay with our locals guide to 3-5 Days in San Francisco.
Sedona (AZ)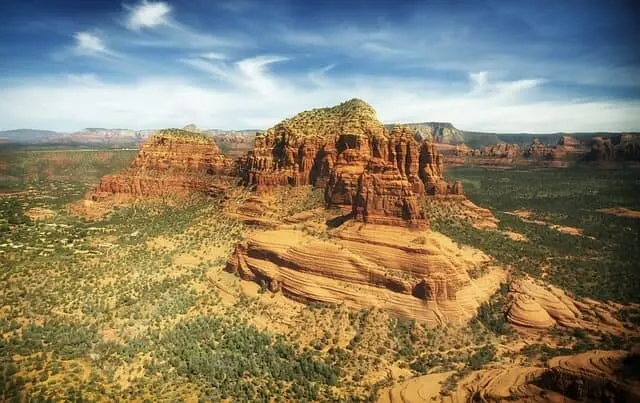 The scenery of Sedona is accented by magnificent red rock formations and ancient cliff dwellings. From sunrise to sunset, guests will be able to revel in the beauty of the national park and desert climates by hiking and mountain biking. More activities await in town as it has a rich art community, shopping areas, and spas.
Things to do in Sedona Arizona:
Hike or Bike the 400+ miles of trails (which includes a wine trail, by the way!);
Hop in a Jeep to explore the unique landscape – you may even come across a Vortex; and
Visit the State Parks: Red Rock and Slide Rock
.
Charleston (SC)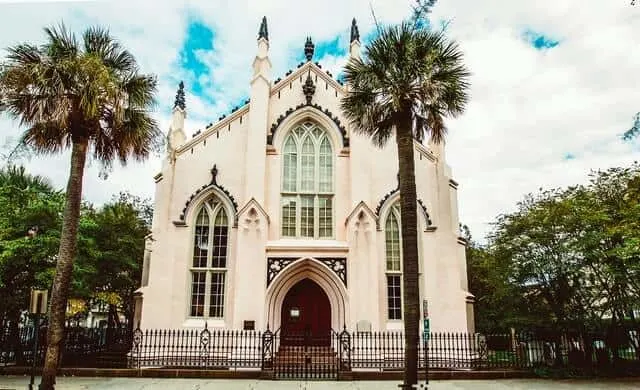 Charleston will charm tourists with its cobblestone streets lined in rainbows of pastel buildings. This South Carolina city is a foodie's paradise with close access to beaches and a variety of historical spots. Stroll the Battery, tour a plantation and enjoy the vibrant nightlife on the perfect romantic getaway or family vacation.
Top Things to do in Charleston South Carolina
See The Battery and take a boat tour;
Visit the Isle of Palms County Park or get away from it all at Sullivan'sIsland;
Soak in the history on a walking tour, or quench your thirst on a craft brewery tour.
.
Nashville (TN)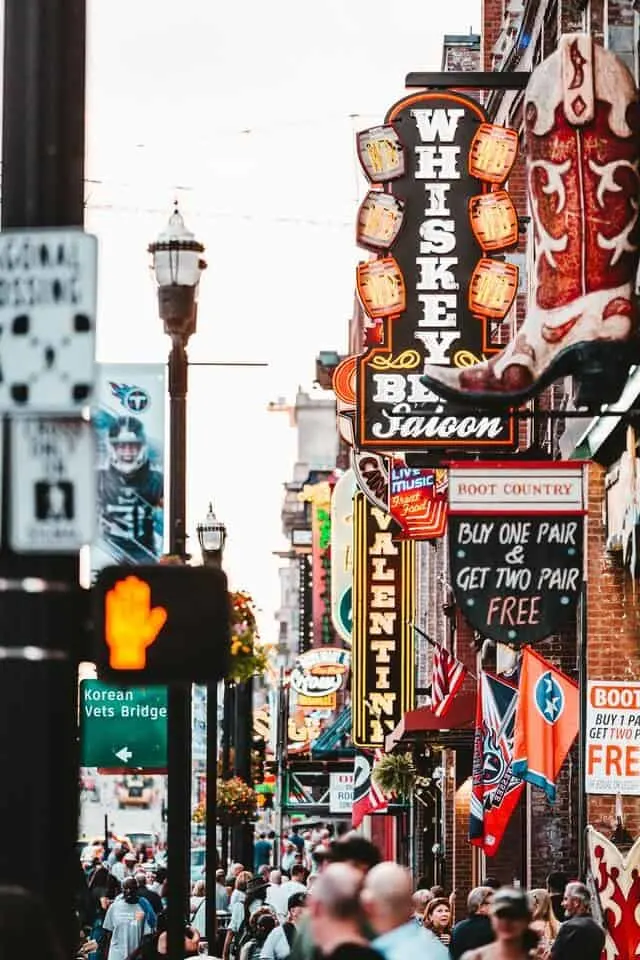 Nashville is an excellent place to get in touch with your country-side as you experience live music, history, culture, and top-notch eateries all in one place!
Step inside a honky-tonk, discover the street art and eat your weight in food by spending a few memorable days exploring the party atmosphere that makes up the Music City.
Once you have it'll be easy to see why it's one of the Best Places to Visit in the USA!
Top Attractions & Things to do in Nashville Tennessee
Country Music Hall of Fame
Experience the Country music scene right in front of your eyes at the Grand Ole Opry
Johnny Cash Museum & Cafe
The Parthenon at Centennial Park
Miami (FL)

Miami is a cultural melting pot with strong Caribbean influences. This Southern Florida city has it all, from the palm trees and turquoise waters of South Beach to dance clubs and museums. Explore Little Havana for a taste of Cuban culture and cuisine as you explore downtown Miami's shopping and nightlife.
Things to do in Miami Florida
.
Park City (UT)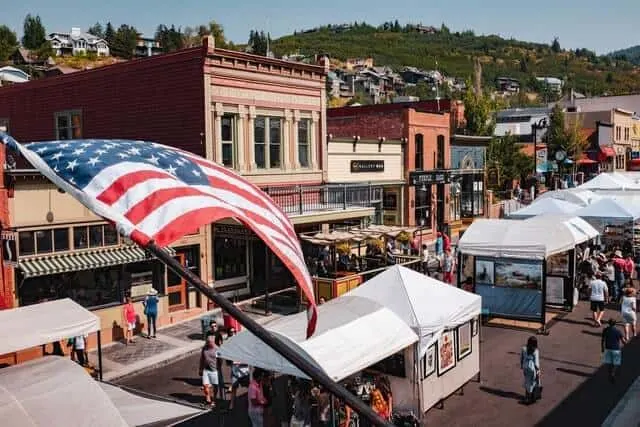 Yet another hidden gem of Utah, Park City is a perfect mountain escape. During the winter months, a ski resort where downhill skiing prevails on these prestigious slopes. But don't fret, as Park City does not close during the summer months and is a great destination for hiking and mountain biking. Fuel up on local cuisine as you work your way to the Olympic center in one of the best vacation spots for adventure lovers.

Things to do in Park City Utah
Skiing (or snowboarding if that's your thing), Shopping & Spas!
Get out into nature: go horseback riding or fly fishing;
Soak in some culture at the many art galleries along the historic main street;
and if you can be there for the Sundance Film Festival – you won't regret it!
Read our guide to the Best Things to do in Park City UT (in Winter & Summer)
.
Key West (FL)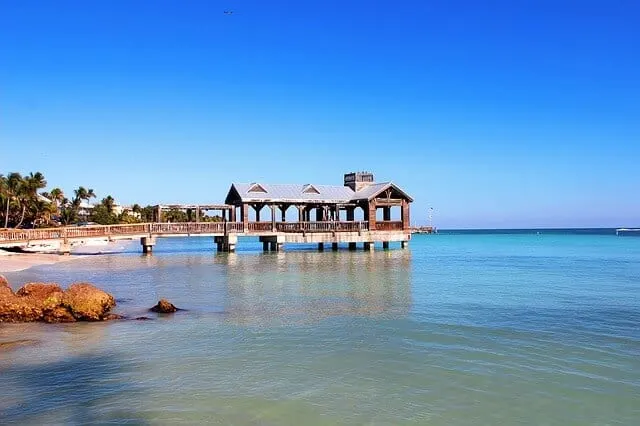 Key West is famous for being the southernmost point in the United States and part of the gorgeous Florida Keys. This free-spirited island has a quirky atmosphere where one can lounge on the local beaches or go deep-sea fishing before exciting your taste buds in the unique culinary scene.
It's also one of the USA's favorite spring break destinations for those looking for an epic beach vacation; And for those interested in history will also find a collection of traditional homes and memorable locations spanning the island.

And on the drive down to Key West, be sure to stop at Bahia Honda State Park on Big Pine Key to visit one of the best beaches in the world.
Things to do in Key West
Take a peek at the house where the literary icon and journalist Ernest Hemingway lived;
Stand at the Southern-most tip of the United States of America; or
Hit the beaches: Smathers Beach, South Beach or Higgs Beach.
.
Bryce Canyon (UT)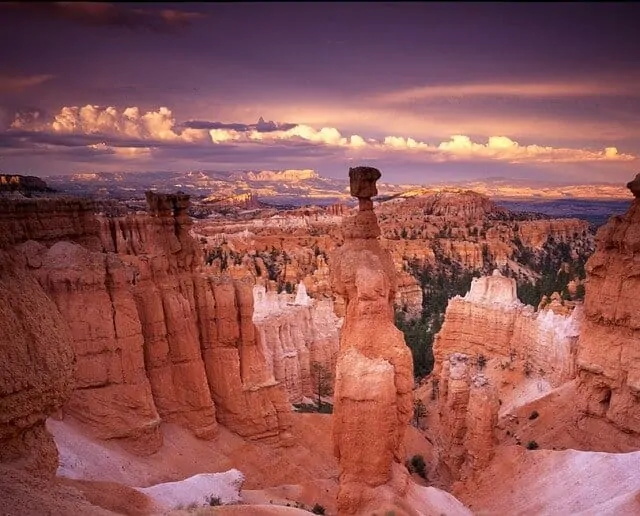 It is hard to fully describe the heart-stopping views of the Bryce Canyon hoodoos. These thin, tall spires of red rock tower above the desert landscape below. Hike amongst the pinnacles to reach hidden waterfalls and caves as you scramble up to the overlook point for the view of a lifetime.
.
Los Angeles (CA)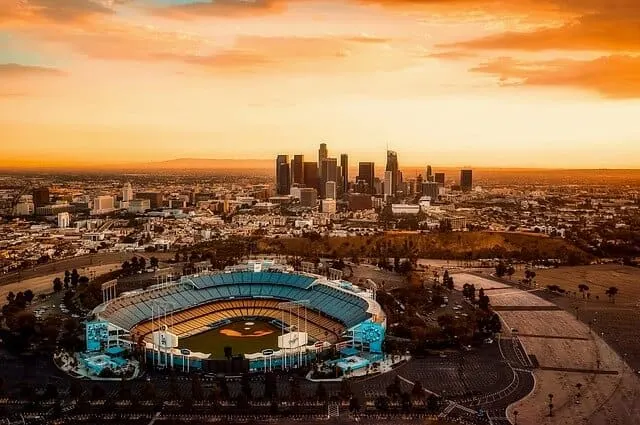 Used as the setting for many Hollywood movies, Los Angeles is known as the city of Angels and is a very recognizable destination.
You can cruise through the Santa Monica Pier on your way to downtown L.A. for that potential peek at a celebrity. Or take a scenic drive along the Pacific Coast highway or stock up at a farmers market in funky West Hollywood.
And finally, fuel up at world-renowned restaurants as you end your day catching the sunset from the Hollywood sign which overlooks the entire valley.
Top Attractions & Things to do in Los Angeles California
Look over the city from Griffith Park & Observatory, or the Hollywood Sign;
Get your beach time in at Venice Beach, Muscle Beach & Santa Monica Pier;
See Sunset Boulevard, the Walk of Fame, Manns Chinese Theater, the Rockwalk & The Hollywood Hills; or
Burst the budget on Rodeo Drive!
Start planning a weekend getaway with our local guides to the best things to do in Los Angeles (inc. where to stay & where to eat!)
.
Philadelphia (PA)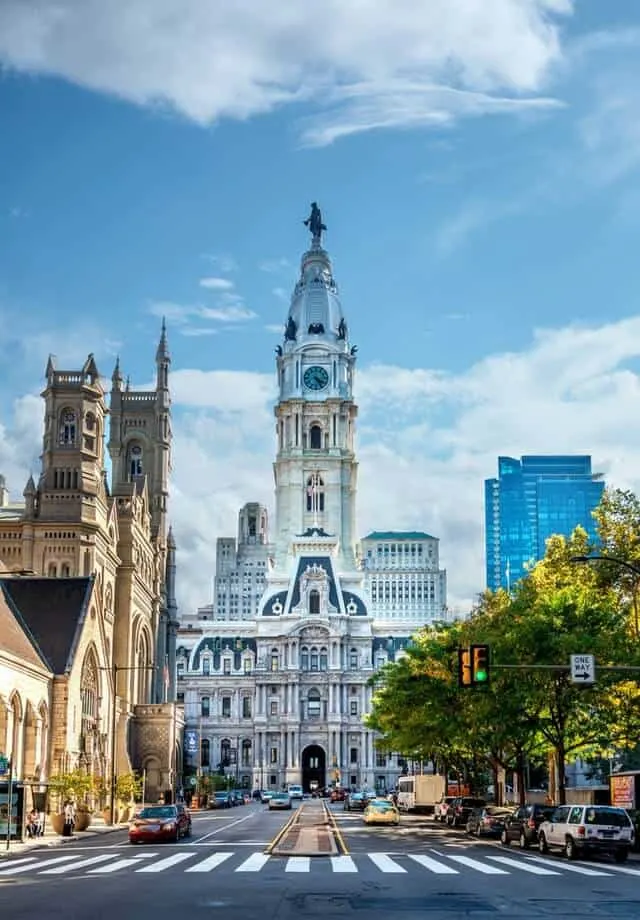 Another city busting at the seams with American history is Philadelphia. Tour Independence Hall and visit the Liberty Bell to see the American Revolution first-hand. After a history lesson, head downtown to check out LOVE Park, grab a Philly Cheesesteak and catch a baseball game at Citizens Bank Park.
Top Things to do in Philadelphia Pennsylvania
Run (or walk) up the Rocky Steps (and reward yourself with a Philly Cheesesteak);
See the Liberty Bell & Tour Independence Hall – the birthplace of the USA; and
Enjoy the food trucks at Philly's revitalized waterfront or take your pick from food from dozens of vendors at Reading Terminal Market.
.
Great Smoky Mountains National Park (NC)


Straddling the Tennessee and North Carolinas borders, the Great Smoky Mountain Range is one easily one of the best places to visit in the USA. The sprawling landscape encompasses lush forests and an abundance of wildflowers that bloom year-round, alongside the streams, rivers and waterfalls which appear along hiking routes that even includes a segment of the Appalachian Trail.

Things to do in Great Smoky Mountain National Park (and surrounds)
Climb Clingman's Dome – preferably for sunrise or sunset;
Get sprayed by a waterfall, tour historic park roads, paddle on Fontana Lake; and
Get your country on at Dollywood.
.
Portland, Maine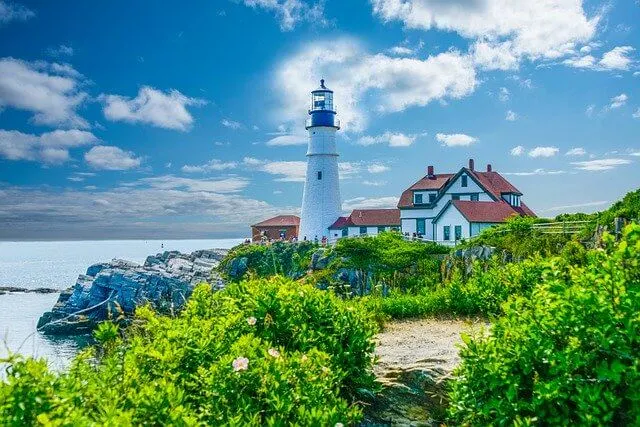 Not to be confused with the Western city of the same name, Portland, Maine is New England at its finest.
A mixture of nature and city collide in this small, seaside town filled with famous restaurants, shopping and (unsurprisingly for beer lovers) the most craft breweries per 50,000 people in the whole of the United States!
Embrace nature on the water or drive a few miles inland to be greeted by lush green forests, or just park yourself in the middle to enjoy all the craft beers in one of the most beautiful cities in the USA.

Things to do in Portland, Maine
Catch your own lobster (and obviously have it made into an authentic lobster roll);
Sightsee from a fire truck or a harbor cruise before wandering around the reenergized old port; and
Photograph the iconic lighthouses.
.
Do you agree with our list of the best places to visit in the USA? How many have you visited? And where do you want to go next? Oh, and if you think we missed somewhere that absolutely should be featured as one of the best places to visit in America, let us know in the comments below.
And if you know of anyone that needs a little vacay inspiration, or to be reminded about all the incredible tourist destinations on their doorstep, be sure to share this article with them on Facebook, Flipboard or Pinterest – I'm sure they will thank you for it. And, as always, sharing is caring & we thank you for it!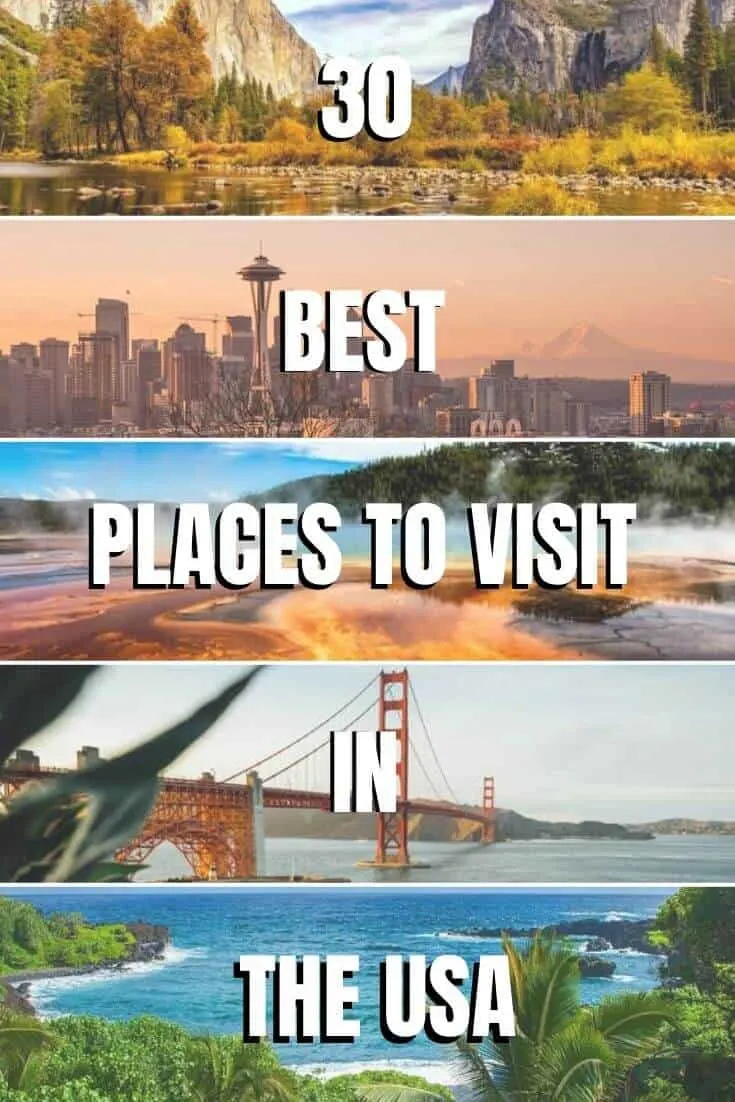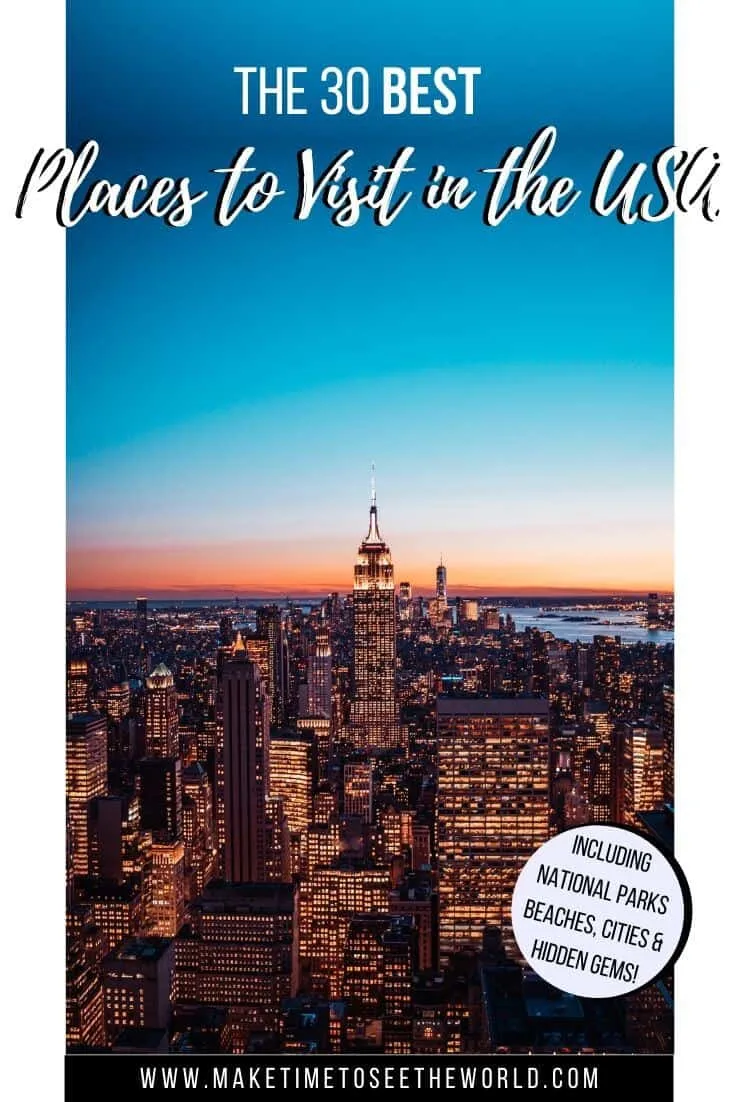 READY FOR MORE USA TRAVEL INSPIRATION? YOU MIGHT BE INTERESTED IN THESE TRAVEL TIPS, TRAVEL ARTICLES, DESTINATION GUIDES, TRAVELER RESOURCES AND RELATED POSTS ABOUT OTHER AMAZING CITIES IN NORTH AMERICA AND POPULAR TOURIST DESTINATONS:
Hi There! Thanks for reading our guide to 30 BEST Places to Visit in the USA. I just wanted to let you know that this post contains affiliate links, which means if you purchase something after clicking a link, I may get a small commission – which is at absolutely no cost to you. If you enjoyed this article and are going to be searching for some of the things I mention anyway, I would love it if you could click through from the links above & thank you in advance! Read my full Disclosure here.
And a huge Thank You for reading the MakeTimeToSeeTheWorld travel blog.