New York. It's one of the world's most vibrant travel destinations and the city that never sleeps. Every year tourists looking for a whirlwind experience in North America's capital: NYC. On arrival they're ready to hit the shops, tour the famous attractions and of course, sample an array of mouthwatering foodie delights.
But any of you out there who have New York at the top of your travel bucket list will know all too well that this iconic city has also been named one of the most expensive in the world! So, once you've paid for your travel, booked your fabulous accommodation and allocated your spending money, it's likely you are going to want to try and save a dollar or two.
If that's the case, our guide to the Top 20+ FREE Things to do in New York City is your ultimate list to some of New York's top things to see and do that are totally free so that you can really make the most of your trip to this top city destination.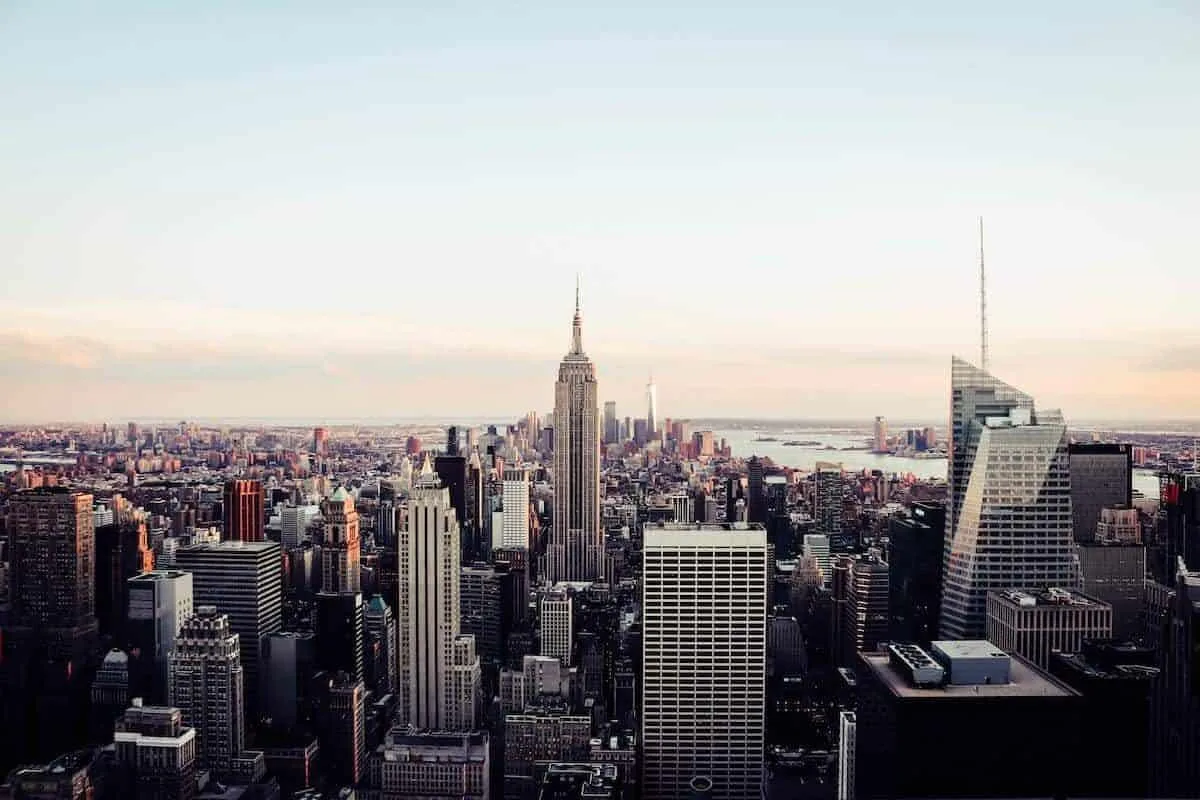 Disclaimer: Almost all posts on this site contain Affiliate links, and this one about the top FREE things to do in NYC is no different. This means that if you click on any of the links in this post (and make a purchase) I may receive a small commission at absolutely no cost to you. Each post is carefully crafted to (hopefully!) answer all your questions and recommendations are made where we believe they will improve your trip and help with your planning. As such we thank you in advance should you decide to click & buy. Read my full Disclosure here.
Free Things to do in New York: Green Spaces
Like most cities that we think of as bustling built up concrete jungles, you will be surprised to find a number of gorgeous green spaces dotted around New York. Take a stroll through one of these lush parks and gardens to spend a moment or two relaxing. You may even find you forget you're in a city altogether – while at the same time stumbling across some of the best views in NYC for free!
Central Park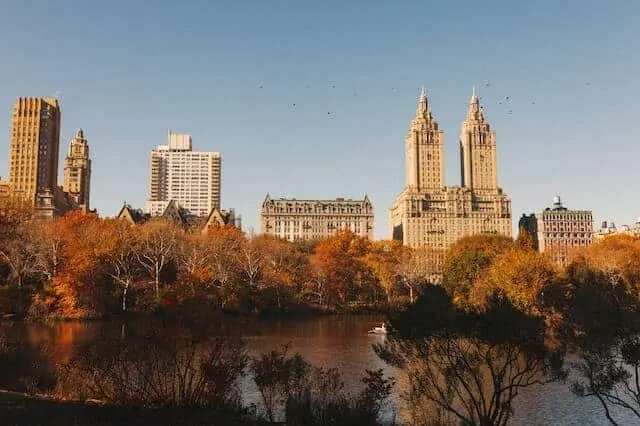 Set in central Manhattan, the vast 843 acre Central Park offers city dwellers somewhere to escape to on a sunny day with something different to explore around every corner from lakes and sweeping lawns to tree-lined avenues and ornamental gardens.
High Line
A unique, elevated public park, High Line was created as part of a disused freight rail when it was saved from demolition back in 2009. The park, located in Manhattan's West Side is now a breathtaking outdoor space where locals and tourists alike can explore its woodland areas, admire the decorative flower beds and look out across the city for fabulous views.
Brooklyn Botanic Gardens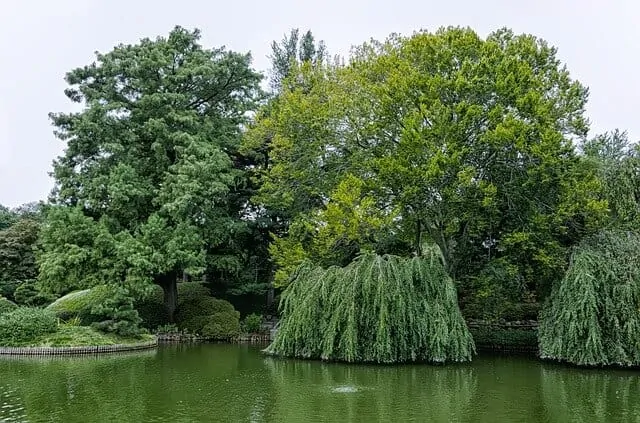 Check your diary because at certain times of the season you can visit the beautiful Brooklyn Botanic Gardens for free and explore its 52 acres. A dream for plant lovers, one of its most iconic displays is the annual Cherry Blossom Festival each spring.
Brooklyn Heights Promenade
The Brooklyn Heights Promenade (also known as the Brooklyn Heights Esplanade) is a 1,826-foot-long platform and pedestrian walkway cantilevered over the Brooklyn-Queens Expressway in Brooklyn Heights offering visitors an incredible view of the New York Skyline.
Bryant Park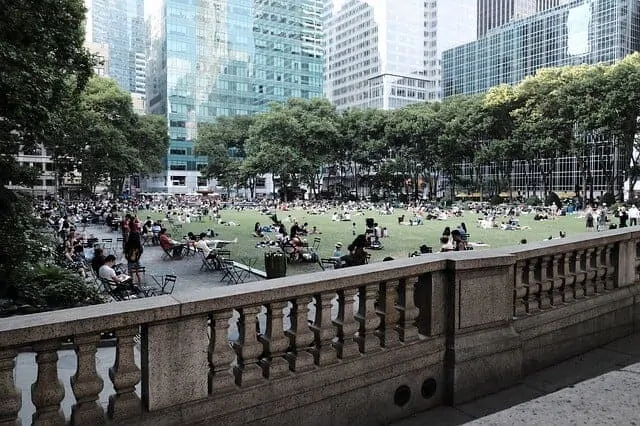 Between 5th Avenue and the Avenue of the Americas in the middle of Midtown Manhattan lies the 9.6 acre Bryant Park. Another stunning green space in what is a bustling city, if you need a few moments to catch your breath or would like a couple of moments of quiet contemplation, take a bench in Bryant Park and watch the world go by.
.
Free Things to do in New York: Cultural attractions
We think that many of you will agree, you don't really get to know a destination until you have experienced its history, something of which New York City is certainly not short of. Take some time out of your trip to explore the city's cultural attractions where you can delve into the past of this busy capital.
Visit the New York Public Library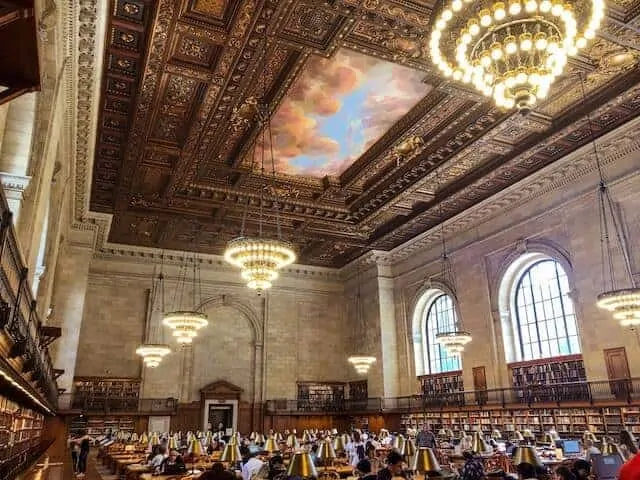 An imposing building that sits along the streets of Manhattan, the New York Public Library was established in 1895 and is home to a collection of over 53 million books. Anyone can pop in to enjoy a quiet read in this Beaux-Arts-style library and enjoy one of its many beautiful rooms boasting ornate period features.
Enjoy Free Museums and Galleries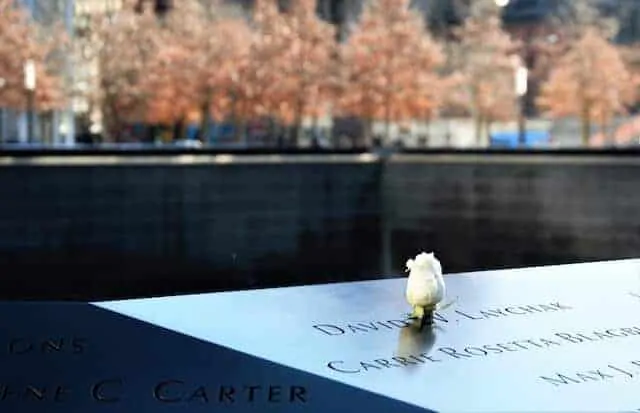 Just like many cities, you will be delighted to find that a selection of the main museums and galleries in New York are actually free to explore. In fact, there are over 30 museums that offer free entry in the city, including the American Folk Art Museum, African Burial Ground Memorial Site, and the Leslie-Lohman Museum of LGBTQ art PLUS the 9/11 Memorial & Museum is free on Tuesdays from 5pm to close and the Museum at Eldridge Street which is pay what you like 10am-5pm daily.
Take in the Phenomenal architecture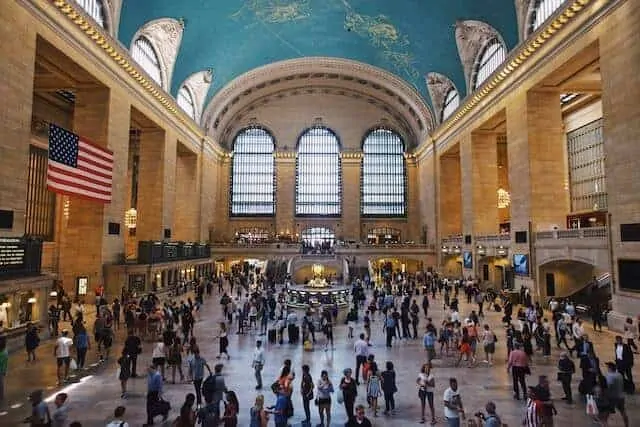 Both old and new, New York is full to the brim of spectacular architecture for you to admire, including the city's Grand Central Train Station with its Zodiac ceiling and the St. Patrick's Square Neo-Gothic Cathedral, nestled amongst the skyscrapers.
Breathe In Times Square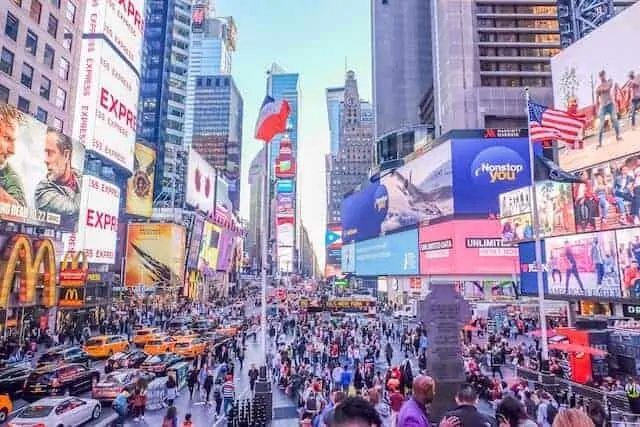 You can't come to New York and not take in the magnificence that is Times Square. Bustling at any time day or night, it is the definition of the city that never sleeps. Come during the day and then come back at night o see the lights and the neon in all it's splendor.
.
Free Things to do in New York: Visit the City's bridges
Spectacular views are not something you will be short of seeing during your trip to New York, many of which can be admired from one of the city's many bridges. There are, would you believe over 2,000 bridges and tunnels right across the city but some of the best and most iconic include:
The Brooklyn Bridge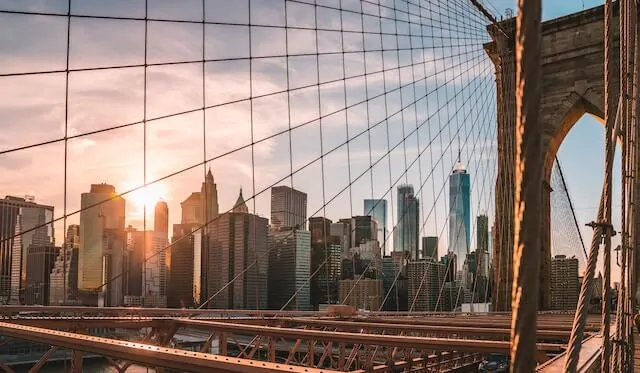 Arguably the most famous bridge in New York and the set of one of many famous TV shows and films (and dating from 1883!)it is one of the oldest suspension bridges in the US. Read this guide to walking across the Brooklyn Bridge for local tips to avoid the crowds!
The Manhattan Bridge
Dubbed an architectural masterpiece for its magnificent triumphal arch and colonnade, the Manhattan Bridge, dating from 1909, offers visitors unrivalled views of the city skyline.
The Queensboro Bridge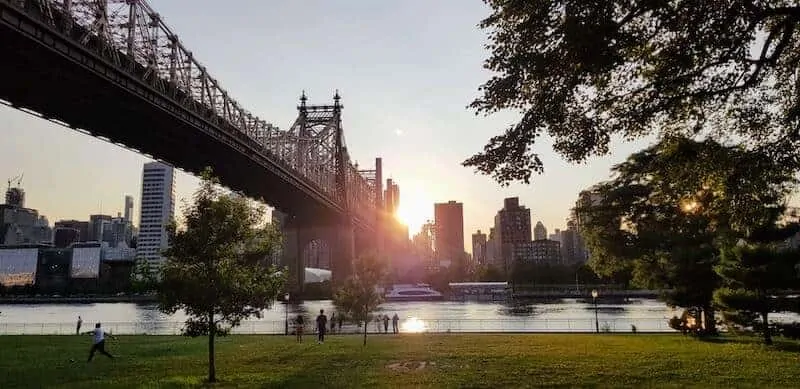 Also dating from 1909, the Queensboro Bridge connects Long Island to the city, crossing over Roosevelt Island. What makes this bridge different from its counterparts is its aerial tramway, popular among tourists.
.
Explore the Villages in New York
Greenwich Village
Historically known as the epicenter of American Bohemia, Greenwich Village in Lower Manhattan is a haven for artist's and boasts a whole neighborhood of eclectic and avant-garde residents. For tourists, the 'Friends Apartment' is a huge draw, as is Washington Square Park, Fat Cat Jazz Bar and MacDougal Street (for all the tasty street food).
Midtown Manhattan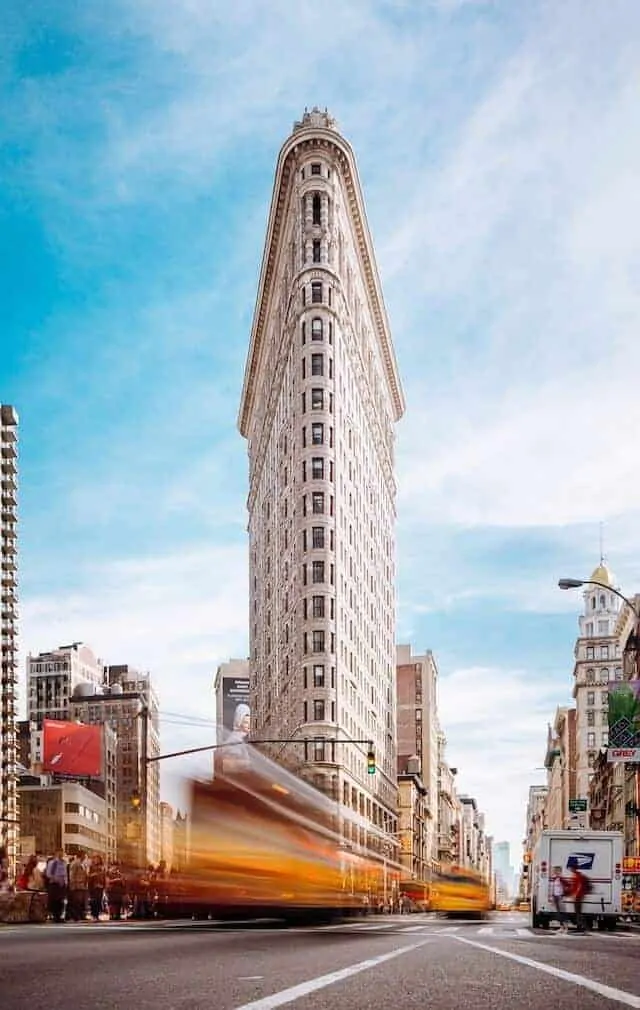 Home to New York's most iconic buildings: The Empire State Building, The Chrysler Building, Grand Central Terminals, The Rockefeller Center, Flatiron Building, Broadway and Times Square. I don't think you can be a tourist in NYC and not get in among the action in this iconic district.
Hells Kitchen
Between the pre and post theater crowds, tourists wandering in from Times Square and the thriving LGBTQI scene, Hell's Kitchen is a sub sect of Midtown Manhattan that deserves recognition on its own has everything a visitor could want. From amazing restaurants, buzzing bars (be sure to be there for the various happy hours – not free, but a great discount!), and the leafy riverside walkway through Hudson River Park, stroll around the neighborhood and soak in the atmosphere.
Unique Free Things to do in NYC
Just as you would on any trip, an adventure in New York City wouldn't be complete without enjoying something a little unique and depending on what time of the year you happen to be in the city, there are plenty of ways to do just that.
Watch an Open air movie
What better way to enjoy a summers evening than by watching a movie under the stars, a pastime that is particularly popular in New York. There are plenty of locations across the city that host outdoor movie nights throughout the summer, including Brooklyn Bridge Park or Coney Island.
See the Rockefeller Center Christmas tree

Famous as one of the most iconic Christmas trees in all the world, every year the Rockefeller Tree lighting ceremony is something of an occasion in New York. Taking place just after Thanksgiving, all are invited to attend the magnificent celebration of this Christmas Tree that has stood as a beacon for New Yorkers for decades. You'll just have to make sure you are visiting NYC during the holiday period to see it!
Seek Out Film & TV locations
If we asked you to think of a famous film or TV show that has been filmed in New York, we don't think you would struggle, which is why a day exploring some iconic locations seen in your favourite films and TV shows are not to be missed. From the Tiffany & Co. flagship store 727 fifth avenue seen in Breakfast At Tiffany's, to the FDNY's Hook and Ladder 8 at 14 North Moore Street in Tribeca featured in Ghostbusters, you will feel as if you are in the movies whilst touring these extra special locations.
.
Other Free Things to do in New York City
Staten Island Ferry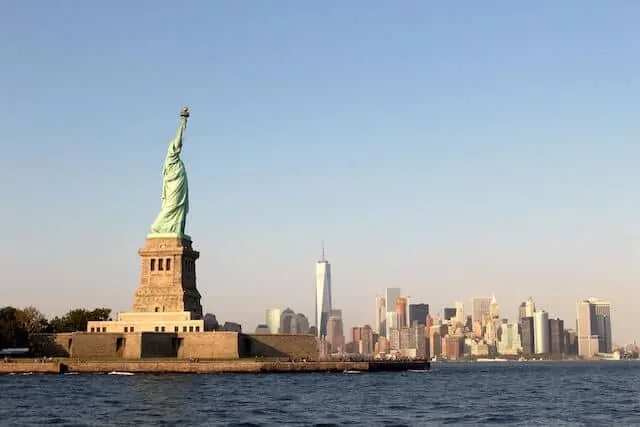 The ferry between Manhattan and Staten Island is run by x and is free all year round. Giving you access to plenty of attractions on the Island including Snug Harbor Cultural Center & Botanical Garden, Historic Richmond Town and Fort Wandsworth (to name a few) it gives you a waterside view of the Statue of Liberty as you sail by (which if you don't want to spend the money on a tour but want to get up close, may be the best and only reason you need to take the ferry!)
Socrates Sculpture Park
Not just an exceptional sculpture park with lots of incredible art, but Socrates Sculpture Park also hosts an artist's residency, educational activities and community events. This open-air gallery and public park on the outskirts of New York City is open every single day of the year from 9am to sunset.
Take in Day to Day Life at Union Square

This historic intersection presents visitors with a variety of possibilities. From street vendors selling homemade wares; the potential for protesters rallying behind giant signs; busking musicians; Krishna followers chanting songs of devotion; and break-dancers putting on a free show (although, as with any street performers, a suggested donation is always welcome) – and that's to say nothing of the visitors and residents milling through the park, unleashing their pooches in the dog run and stocking up on produce at the expansive greenmarket. It really is a slice of day to day life in the city that never sleeps.
See The Charging Bull (and the Fearless Girl) on Wall Street & The Stock Exchange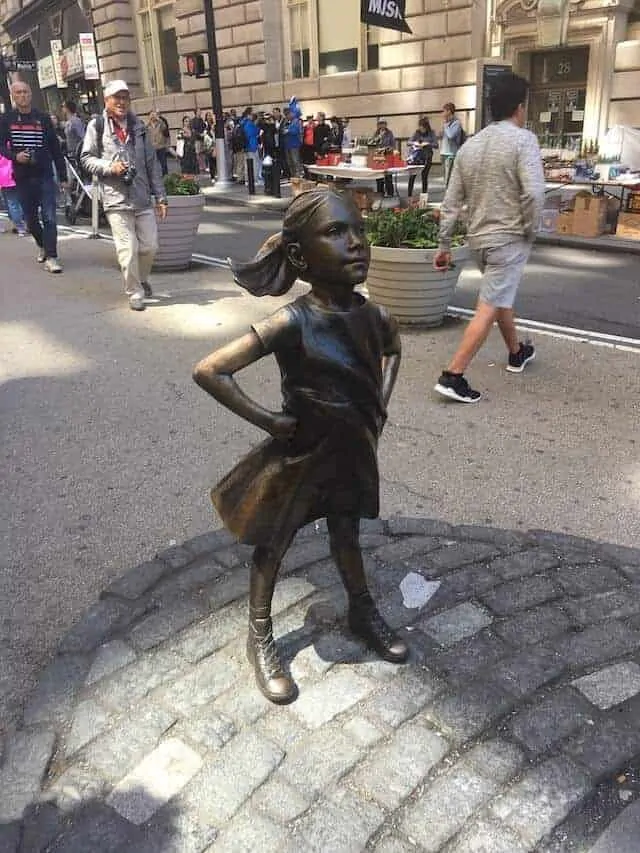 The charging bull standing bold in the Wall Street has long been a feature of this iconic district, (and for a brief period in 2017 was the bronze Fearless Girl statue that was installed opposite it which has now been moved to the New York Stock Exchange); although a plaque stands in her wake stating "Fearless Girl is on the move to the New York Stock Exchange. Until she's there, stand for her." Both are beautiful statues and well worth a look.
Whilst you're in the area be sure to check out the facade of the Federal Reserve Bank, The 911 Memorial, the National Museum of the American Indian and Battery Park.
With our guide, we hope your trip to New York will be a fun and budget-friendly one too. If any of these attractions have inspired you to book a city break be sure to tell us in the comments below and even better, if you have discovered any other great Free things to do in NYC (or even if they are not!), let us know in the comments below.
And if you liked this guide, please share this guide with folks who you know are headed to New York City! Click the symbols in the sharebar to share via Facebook, Twitter, Flipboard and Pinterest (there are a few hidden Pinterest images in there too!)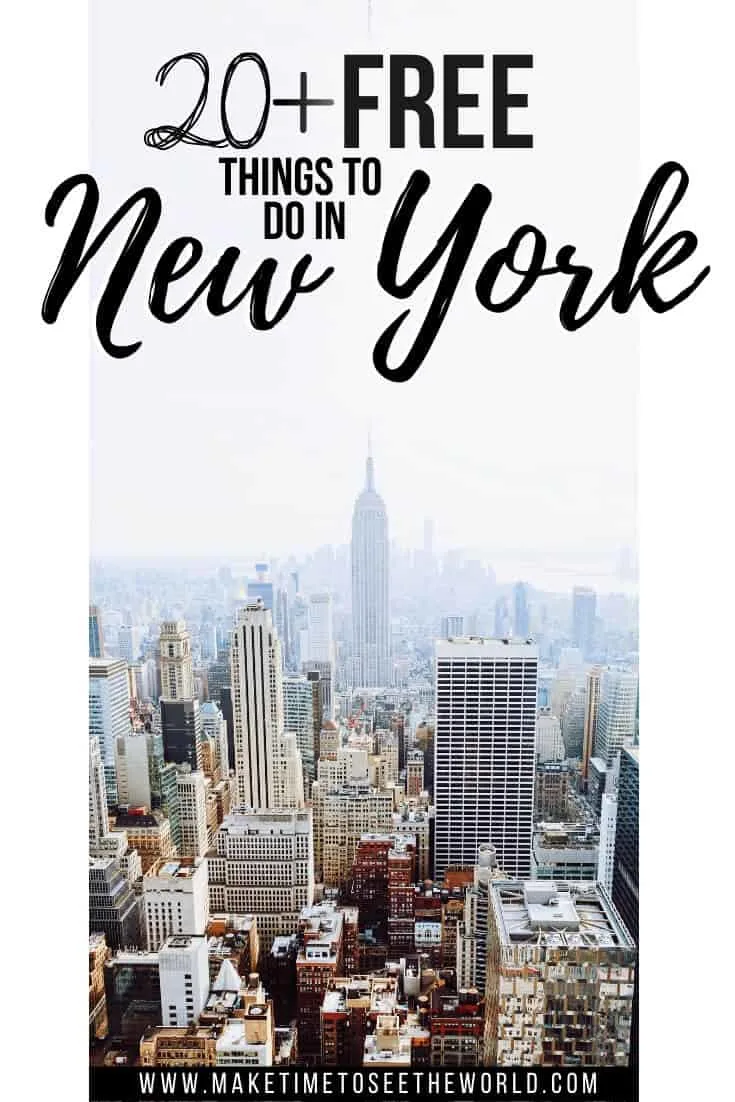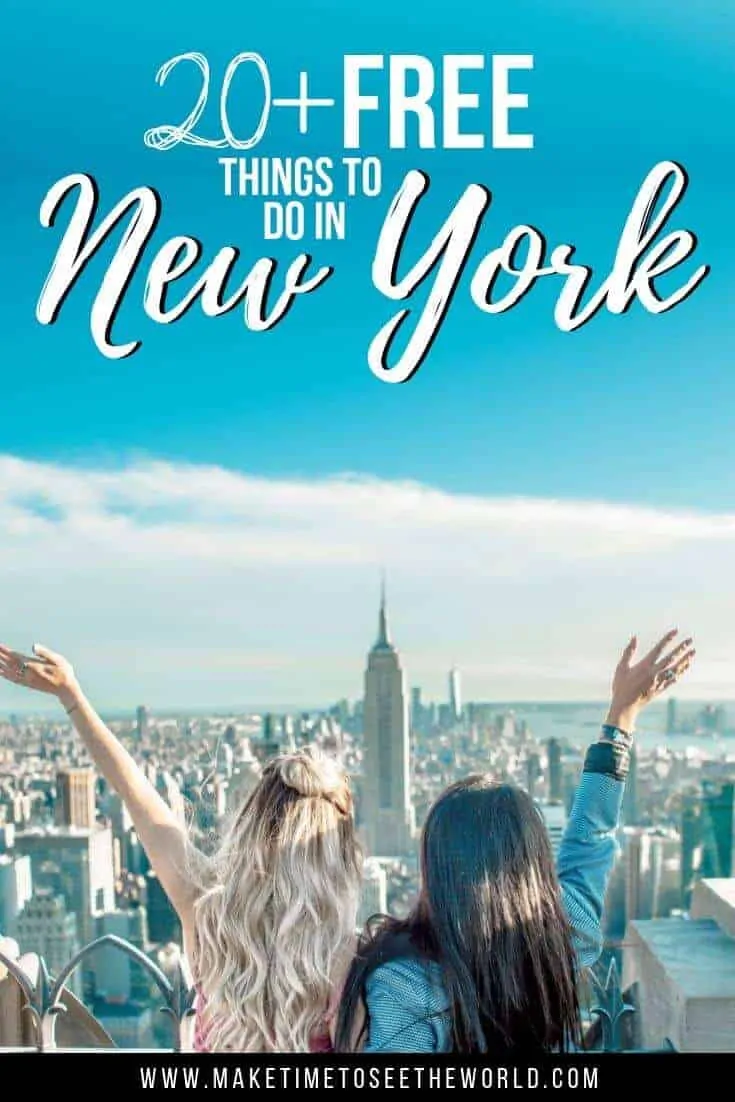 READY MORE USA TRAVEL INSPIRATION? YOU MIGHT BE INTERESTED IN THESE TRAVEL TIPS, TRAVEL ARTICLES, DESTINATION GUIDES, TRAVELER RESOURCES AND RELATED POSTS ABOUT OTHER AMAZING CITIES IN NORTH AMERICA:
Hi There! Thanks for reading 20+ FREE Things To Do In New York City. I just wanted to let you know that this post contains affiliate links, which means if you purchase something after clicking a link, I may get a small commission – which is at absolutely no cost to you. If you enjoyed this article and are going to be searching for some of the things I mention anyway, I would love it if you could click through from the links above & thank you in advance! Read my full Disclosure here.
And a huge Thank You for reading the MakeTimeToSeeTheWorld travel blog.