It's no secret that we love a good travel quote here at MakeTimeToSeeTheWorld (and have several articles dedicated to just that, which you'll see below!)
They're the perfect pick me up when you're feeling down, can be the spark that inspires your next adventure – or just some feel good words to get you through the day. Whatever reason you seek to escape into text, our selection of articles about various different travel-related quotes (which includes mountain quotes, ocean quotes and adventure quotes just to name a few!) along with our guides to some of the most beautiful travel-inspired words, books and songs on the planet – we are sure you can find one post to tickle your fancy at any given point.
So, scroll down, pick out a post that speaks to your needs right now, grab a cuppa (or open Skyscanner!) and escape for a few minutes (or a few hours if you are so inclined!) into a world of travel happy words. Enjoy!
Travel Quotes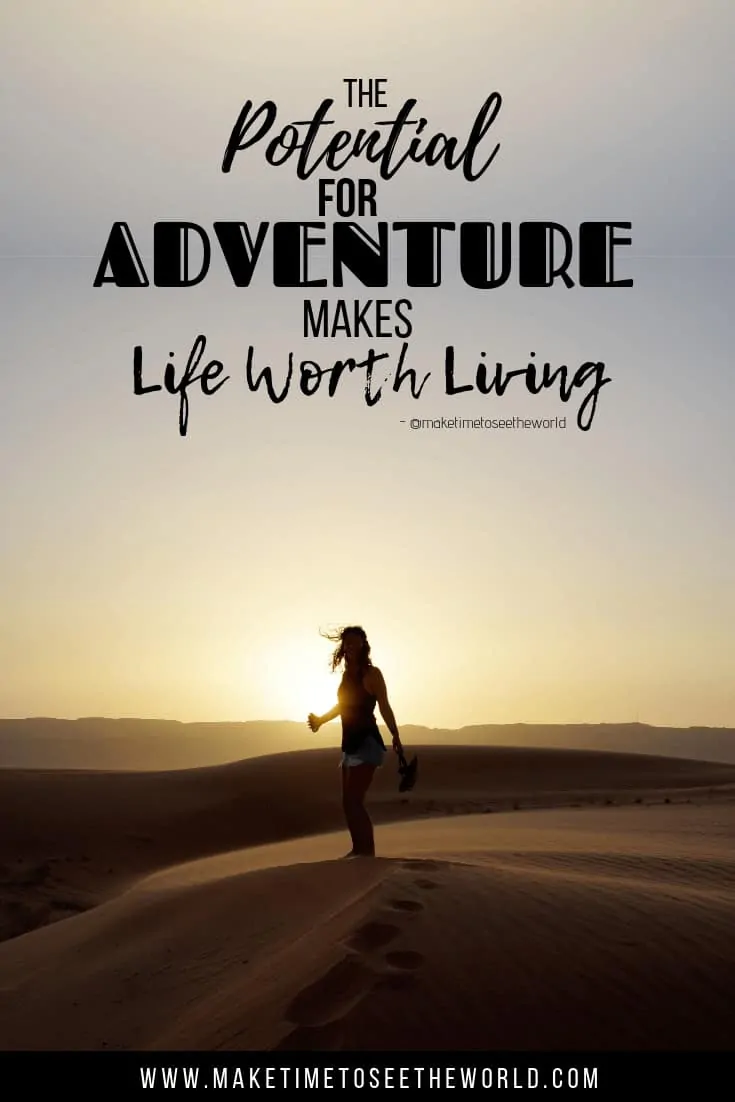 Featuring:
"We travel not to escape life but for life not to escape us." – Anonymous
"People don't take trips, trips take people." – John Steinbeck
"Live with no excuses and travel with no regrets" – Oscar Wilde
Featuring:
"Oh the places you'll go." – Dr Seuss
"All our dreams can come true, if we have the courage to pursue them" – Walt Disney
"Jobs fill your pockets, but adventures fill your soul." – Jaime Lyn Beatty
Featuring:
"The cliche is that life is a mountain. You go up, reach the top and then go down." – Jeanne Moreau
"Go where you feel most alive" – Unknown
"The mountains are calling and I must go." – John Muir
Featuring:
"She loves the serene brutality of the ocean, loves the electric power she felt with each breath of wet, briny air." – Holly Black
"If the ocean can calm itself, so can you. We are both salt water mixed with air." – Nayyirah Waheed
"You must not lose faith in humanity. Humanity is an ocean; if a few drops of the ocean are dirty, the ocean does not become dirty." – Mahatma Gandhi
Featuring:
Life's a beach, and I'm just playing in the sand" – Unknown
"Live in the sunshine, swim the sea, drink the wild air." – Ralph Waldo Emerson
"B.E.A.C.H.: Best Escape Anyone Can Have" – Unknown
Featuring:
"We only know a tiny proportion about the complexity of the natural world. Wherever you look, there are still things we don't know about and don't understand. There are always new things to find out if you go looking for them." – David Attenborough
"Life is simple. Birth, eat, drink, play, explore, and relate to family and friends; be happy and enjoy life!" – James A. Murphy
"Exploration is curiosity put into action." – Don Walsh
Featuring:
"Chilling out on the bed in your hotel room watching television, while wearing your own pajamas, is sometimes the best part of a vacation." – Laura Marano
"I need a six month vacation, twice a year." – Unknown
"Make your vocation your vacation. That is the secret to success." – Mark Twain
Featuring:
"Where the earth's history is written in layers of rock and wonder."
"You can't 'overlook' this view!"
"There will never be a photograph of the Grand Canyon that can adequately describe its depth, breadth, and true beauty." – Stefanie Payne
Featuring:
"Sometimes the most scenic roads in life are the detours you didn't mean to take." – Angela N. Blount
"If you don't know where you are going, any road will get you there."– Lewis Carroll
"Stop worrying about the potholes in the road and enjoy the journey" – Babs Hoffman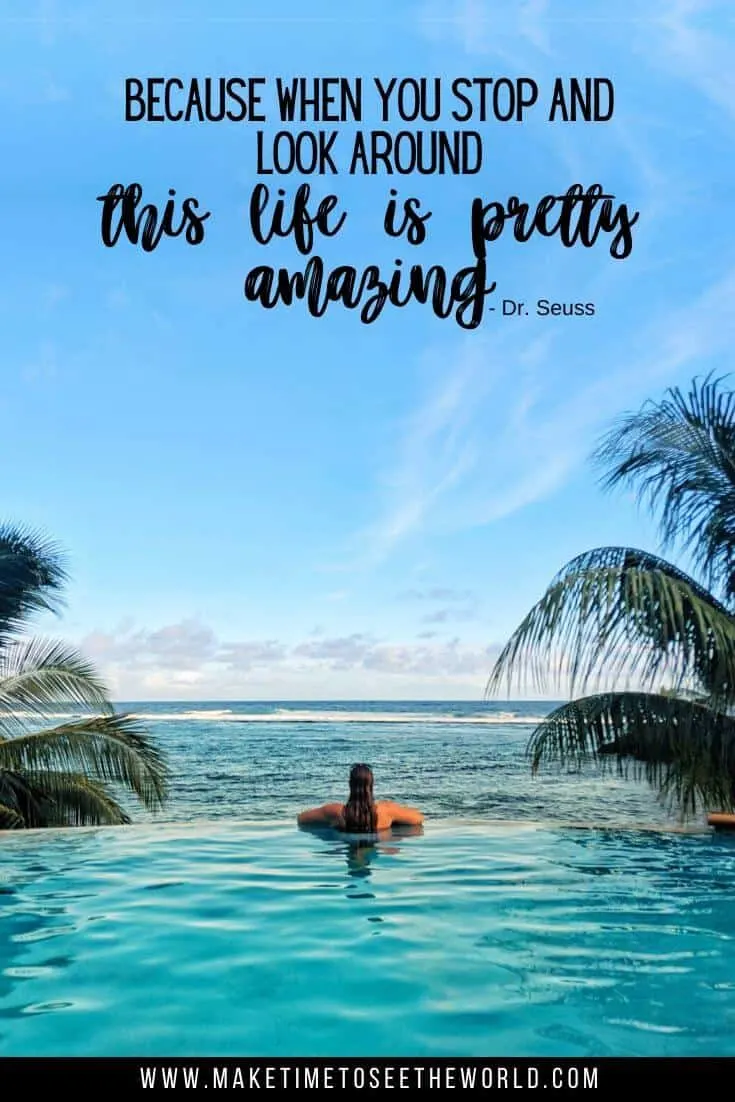 (Travel) Word Play
Featuring:
Fernweh: the feelings of longing for far off places you've never been to
Hiraeth: yearning for something, a place, an era in time or a state of being which may no longer be in existence
Gadabout: A person who travels often or to many different places for pleasure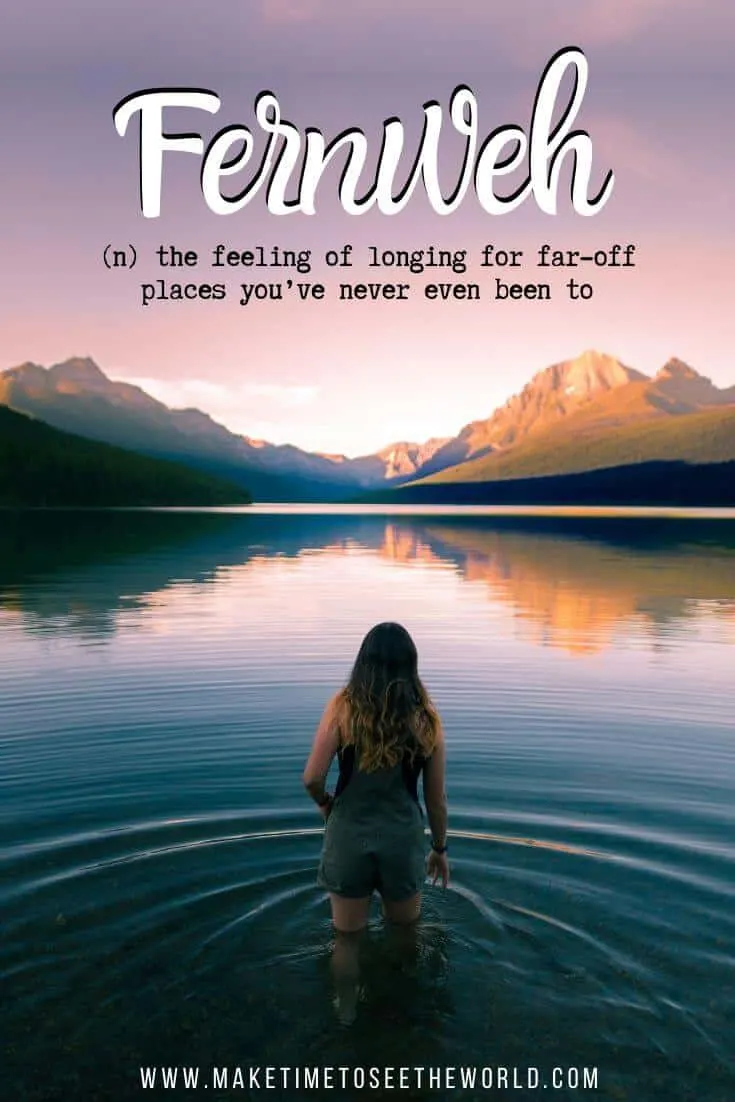 Featuring:
"If you walk the footsteps of a stranger, you'll learn things you never knew you never knew." – Pocahontas
"To infinity and beyond." – Buzz, Toy Story
"It's up to you how far you'll go. If you don't try, you'll never know." – Merlin, The Sword In The Stone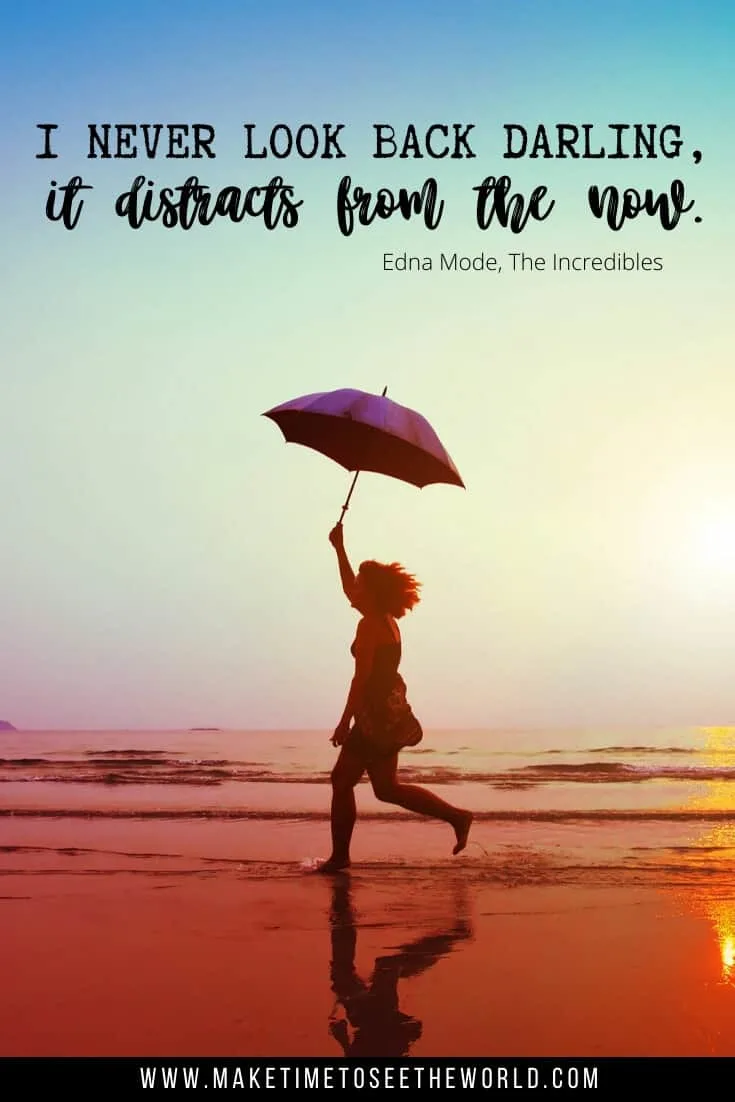 Featuring:
"Have patience with all things but, first of all with yourself" – Saint Francis De Sales
"Two things define you: your patience when you have nothing, and your attitude when you have everything"
"To lose patience is to lose the battle" – Mahatma Gandhi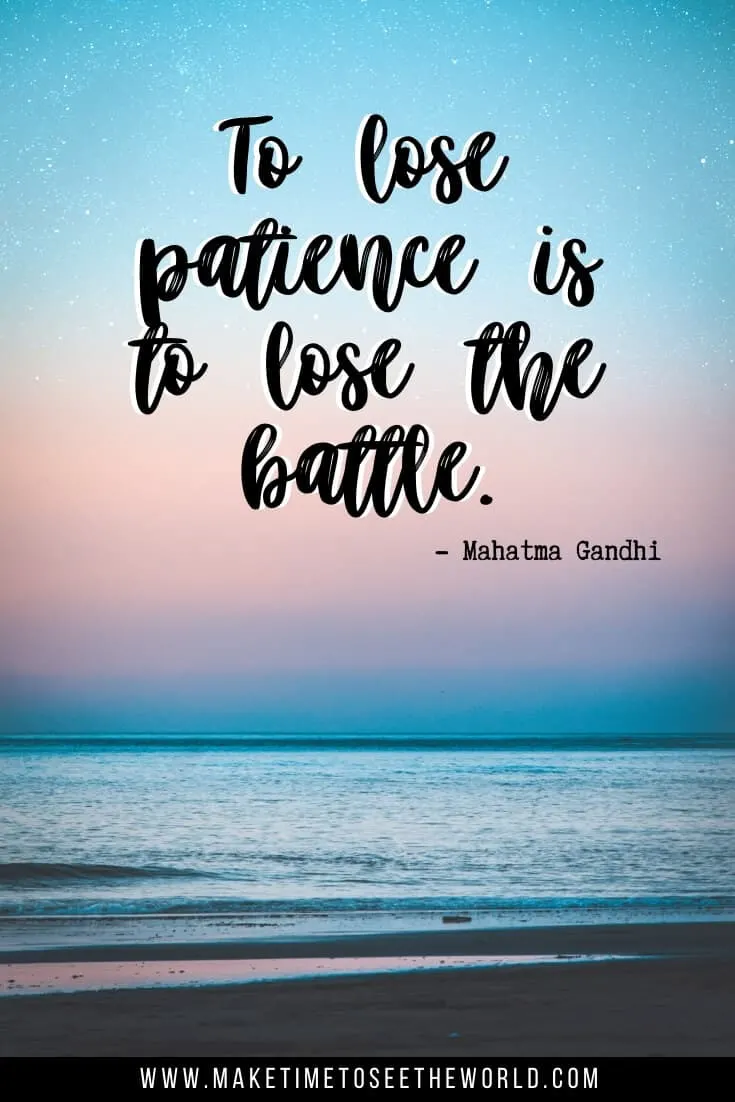 Featuring:
"The more clouds you have in your sky, the more colorful sunset it will be." – Sajal Sazzad
"Sunsets are proof that no matter what happens, every day can end beautifully." – Kristen Butler
"A sunset paints the sky as if there were no tomorrow." – Anthony T. Hincks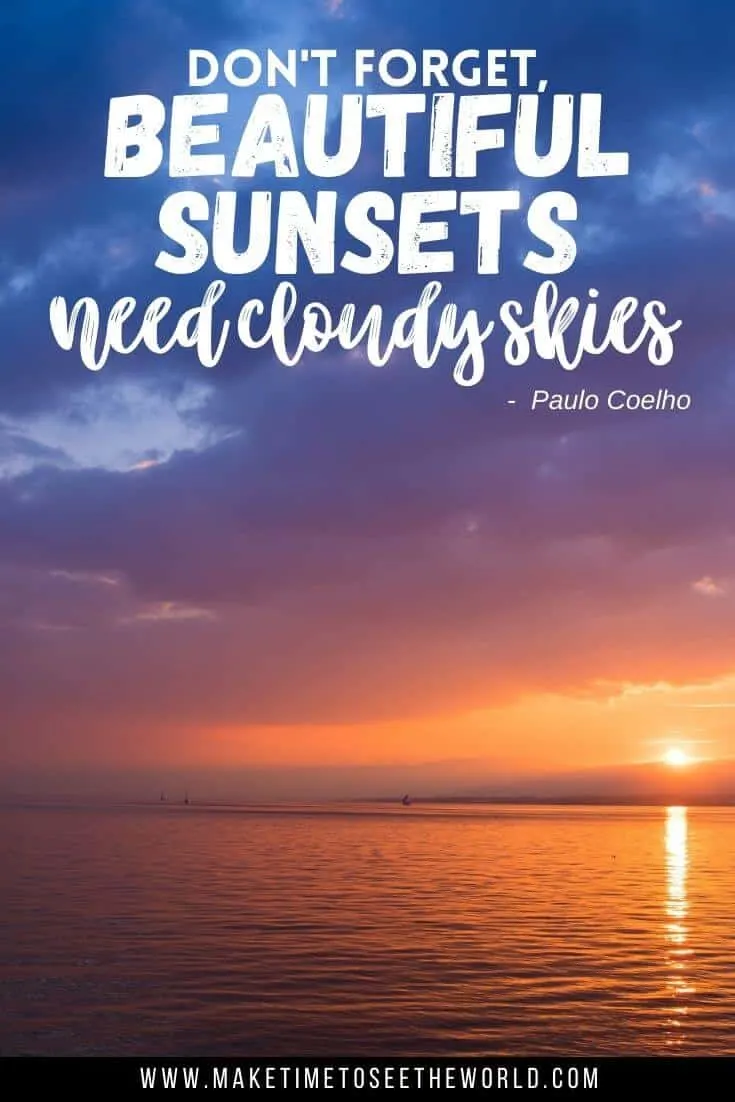 And while this page is very much still in development (there is a heap of inspirational content coming your way ya'll) – why not take a look at some of the top posts on the site – or better yet – some of my favorite posts about some incredible destinations:
Australia
🎶Do you come from a land down under..🎶 – and if you don't, isn't Australia right up there at the top of your bucket list?! From incredible cities like Melbourne & Sydney, to amazing natural wonders such as Uluru, The Kimberley and the Great Barrier Reef; and epic driving routes such as the Great Ocean Road; go the long way round on the Big Lap; or visit our amazing external territories such as Christmas Island! My recommendation for starting your Aussie adventures: start in Melbourne (I live here so I'm biased!), go on some day trips and explore the great state of Victoria then hop on over to the Ultimate Australia Bucket-List with over 100+ things to see, do and experience whilst enjoying our beautiful big Island!
Island Vibes
If you're looking for an island a little smaller than Australia, and possibly with much more tropical vibes – we have more than got you covered! (You could even say smaller tropical islands are totally our specialty.. and if not our specialty, we definitely have a soft spot for them!)
And if we haven't found something to meet your needs by now – be sure to head to our destinations tab, and see the full range of our country, city and state (in the case of the USA) coverage. Happy Travels!