There are so many amazing experiences to have on these paradise islands – and we have listed our Top 25+ Things to do in Samoa to get you started!
Whether you are planning a week-long trip to beautiful Samoa or maybe a little longer, the great thing about these South Pacific islands is that they are tiny, which means one thing… that's right, you should have no problem exploring the entire collection of islands and will be able to tick off most of the incredible things to do in Samoa that are featured on this list!
But where do you start?! Luckily this is something we can help you with. Scroll through our guide to Samoa's top things to do for plenty of inspiration and a guaranteed way to ensure you don't miss out on any (of the many!) once in a lifetime experiences available on these stunning Polynesian Islands.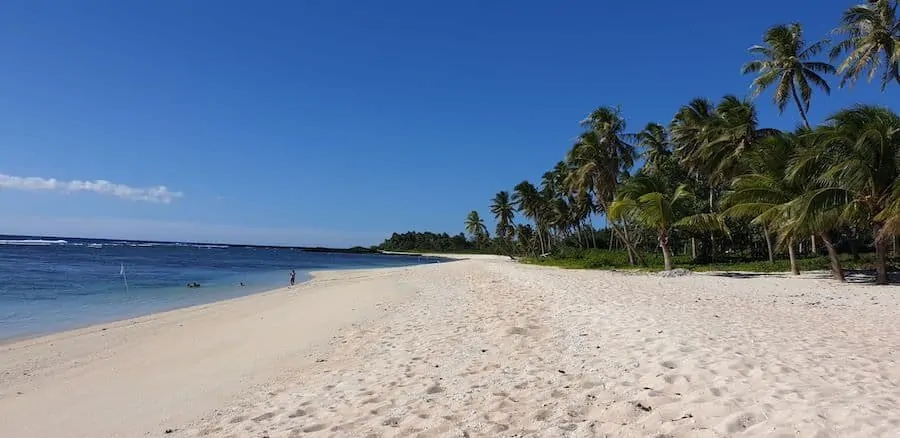 Disclaimer: I visited Beautiful Samoa as a guest of the Samoa Tourism Authority in partnership with Blogilicious, however all beautiful sights seen, amazing meals eaten, traditional dances enjoyed (and more) remain entirely my own.
25 Incredible Things to do in Samoa

Hike the island
If you enjoy hiking, Samoa is the island for you and with a varied landscape, you will have plenty of places to choose from, including vast volcanic and dense rainforest areas. The highest peak on the island is Silisili which sits at 1,858 m, making for spectacular views across the island. This a great choice for experienced hikers and can be completed over a 2-day guided tour.
Go snorkeling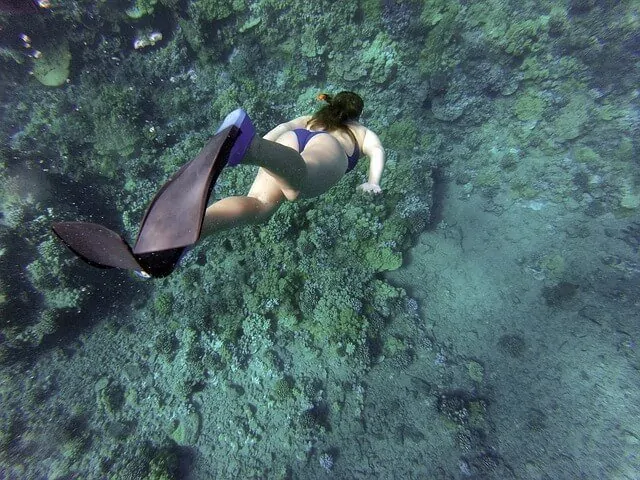 Renowned for its sapphire seas, the waters that surround Samoa are teaming with tropical fish that live amongst the corals alongside sea turtles and rays.
Book yourself on an organized boat trip to be taken to some of the best snorkelling destinations along the coast such as the Palolo Deep Marine Reserve or the Giant Clam Sanctuary; or visit a popular location such as Lalomanu Beach where it won't take you long to swim out to explore the brightly coloured sea life.
Wherever you happen to pop on a snorkel – I'll keep my fingers crossed that you find yourself swimming with turtles – it's a magical experience!
.
Visit the Sale'aula Lava Fields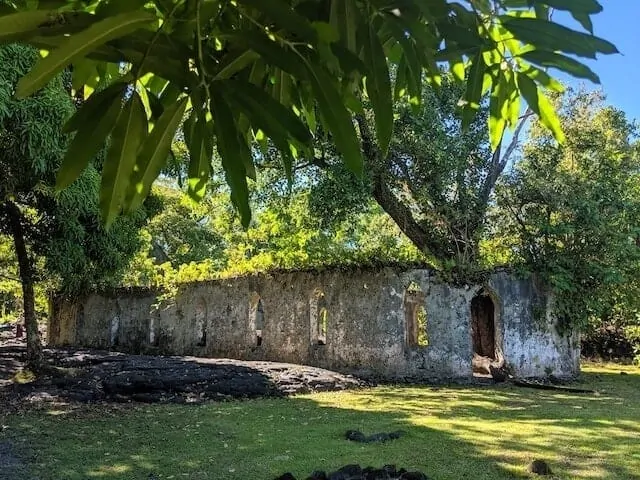 Formed by molten lava following the eruption of Mt Matavanu between 1905-1911 – the flow of which devastated five villages, this is one of the island's most popular attractions and a unique natural wonder unlike anywhere else around the world.
In the photo above, you can see the ruins of a church, the black mound to its left is hardened magma. Inside this ruined church the lava has set and there is a section where there is an imprint of the collapsed roof where it was fused to the floor. It's a geological marvel and the power of the lava is something that needs to be seen to be believed.
Visit the Virgin's Grave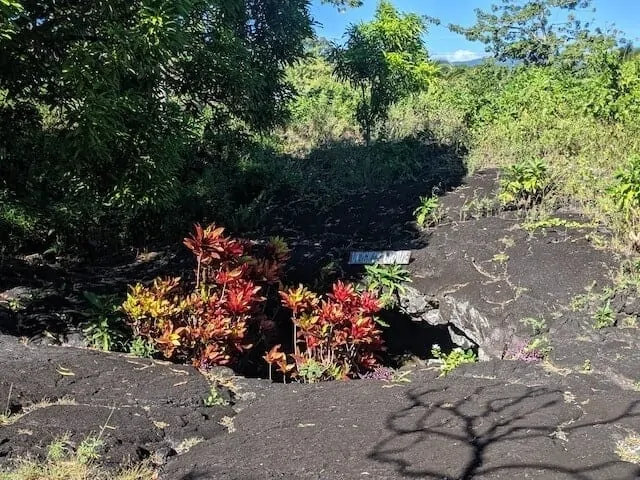 Whilst you are visiting the Saleaula Lava Fields, be sure to take the path off the the left to find the Virgin's Grave. Locals believe that this is the spot where the daughter of the village chief was buried when she died of tuberculosis as a teenager, and that her spirit was so pure that the lava simply flowed around her grave site, rather than enveloping it in it's path.
Swim in the Stunning To Sua Ocean Trench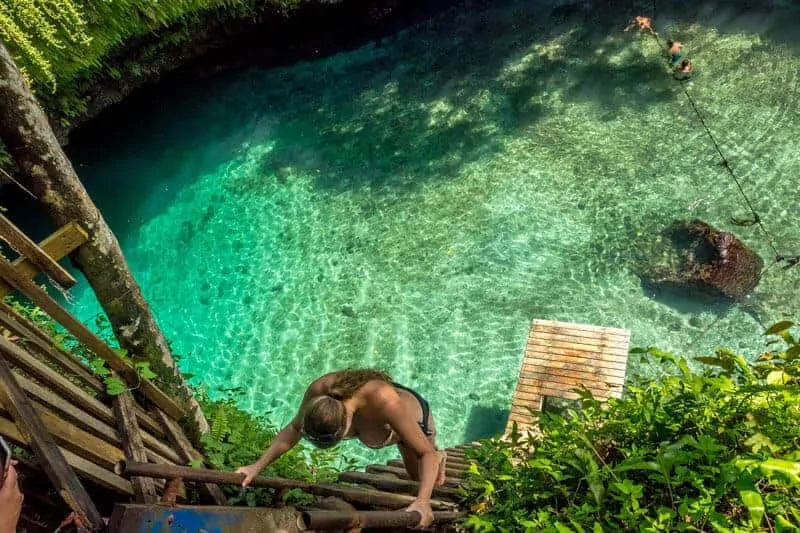 The To Sua Ocean Trench is one of the most beautiful spots in the whole of Samoa. Essentially two giant sinkholes connected by a lava tube, one without water, the other a 30m deep swimming hole with some of the clearest turquoise water you will ever see.
Clambering down the sturdy wooden ladder is not for the faint-hearted, but jumping off that platform into the gorgeous water is the best reward for your bravery!
And whilst you are at the To Sua ocean trench, be sure to wander down to the rock pools at the edge of the ocean.
Hit the surf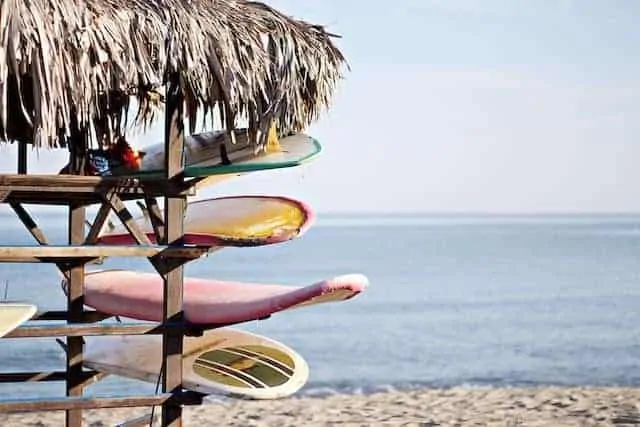 Surfing fanatics will be delighted to hear that the surf is pretty great on the island of Samoa, thanks the awesome surf breaks created by waves hitting the surrounding coral reefs.
On the island of Savaii (Savai'i), surfing hot spots include Lano and Ananoa Beach in the southwest, and Manase and Fagamalo in the north. On Upolu, the best places to go for a paddle are from Apia east to Cape Utumauu, and on the south coast from Matautu to Matatufu.
But be warned, these breaks are not for beginners. Think of Samoa as having the beauty of Indonesia and the power of Hawaii – and all minus the mass of tourists known to frequent those other famous spots.
Chase Waterfalls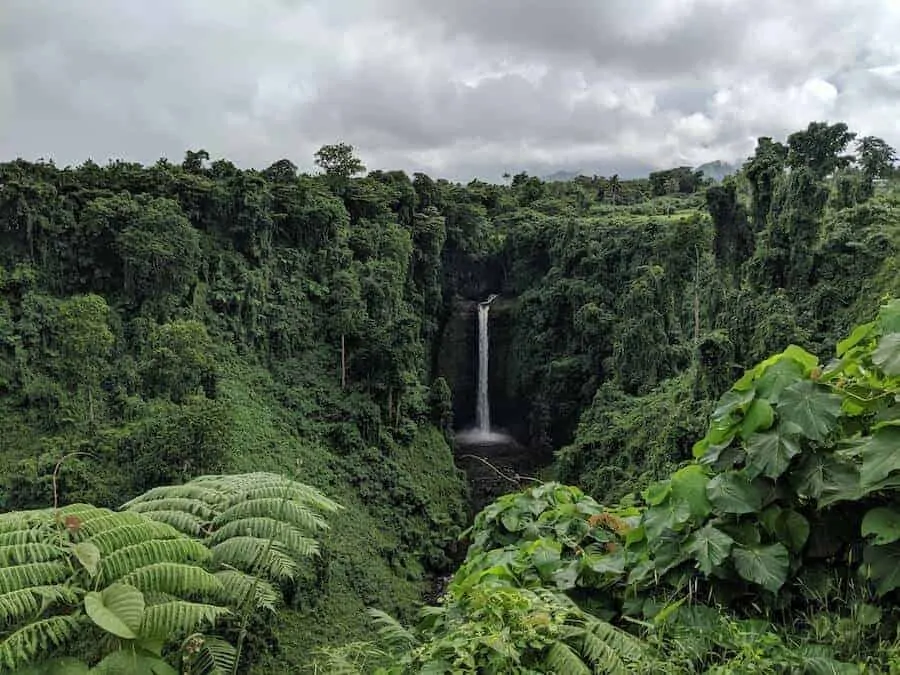 Many call Samoa the land of the waterfalls and surrounded by lush rainforest landscapes they are a magical place to cool off in the humid weather. There are literally hundreds you could visit across the islands but some of the most popular include Fuipisia Waterfall, Sopo-aga Falls (above), Togitogiga waterfall, Afu Aau waterfalls and you can't miss the spectacular views from Papapapai-Uta Waterfall.
Explore the island's areas of conservation
The people of Samoa take conservation very seriously and are dedicated to ensuring the preservation of the islands unique biological diversity and natural heritage. With that, you will find there are a number of beautiful protected areas to visit across the Samoan islands including the Uafato Conservation Area, O Le Pupu-Pue National Park Ma, A'opo Conservation Area and the Tafua Rainforest Preserve.
Witness the impressive Alofa'aga blowholes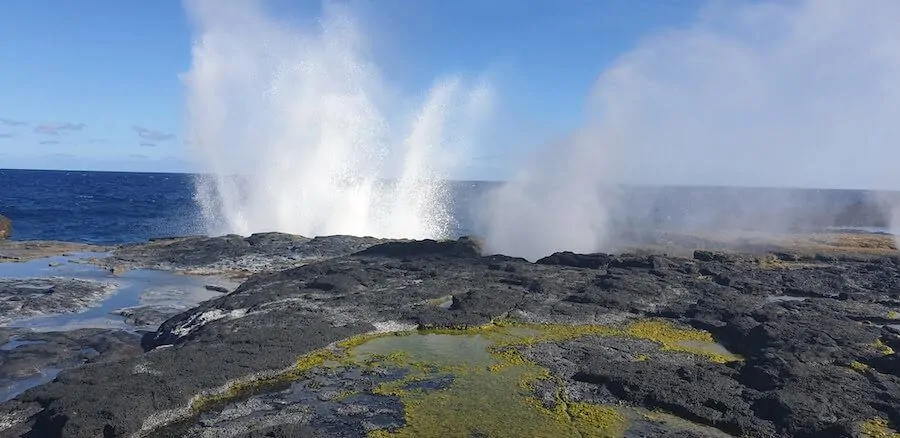 Whilst you are exploring the natural landscapes of Samoa, be sure to stop off at the Alofaaga Blowholes near Palauli. These natural wonders were created from previous lava flows that have since formed tubes in the volcanic rock. When the waves hit, water rushes up the tubes with such pressure that it is sent soaring into the sky.
If you have an old coconut to hand, try and toss it in just before the wave hits and watch it soar into the sky! (be careful not to get too close though – you don't want to fall in, or be struck by a coconut being projected into the sky!)
Wander Around one of the many Markets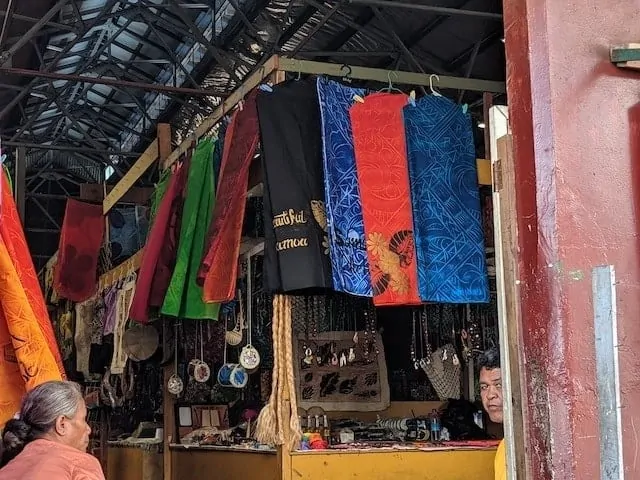 Whenever you travel to a new country, there is nothing quite like experiencing its true culture and one of the best ways to do this on the Samoan islands is by visiting a market.
Held pretty much every day of the week across the island's towns, you can expect to pick up an array of local delights, in particular, delicious fresh fish that is featured prominently in the Samoan diet for obvious reasons and colourful tropical fruits.
Among the Apia Markets in the capital, there are also several flea markets where you can purchase locally made handicrafts, fabrics, clothing and souvenirs.
Learn about Fa'a Samoa at The Samoan Cultural Center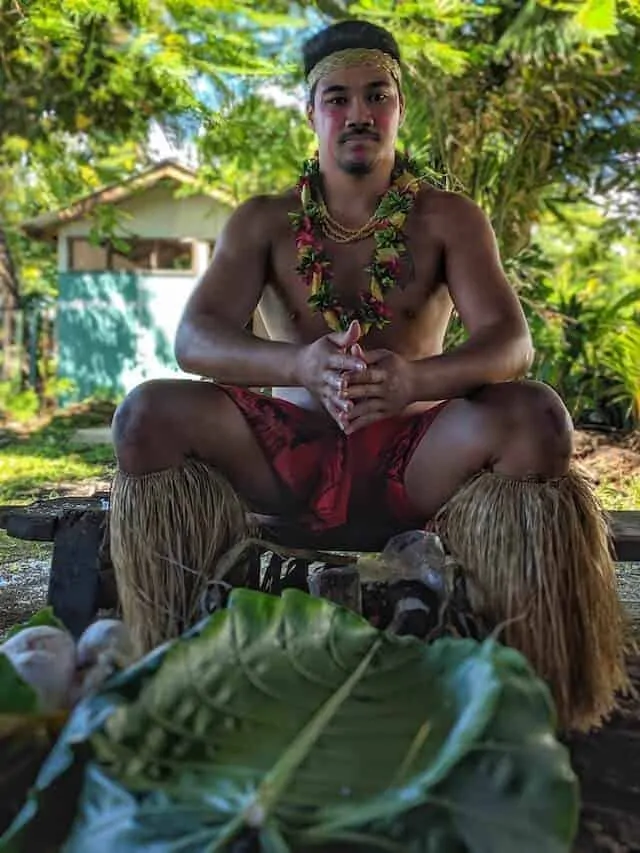 Fa'a Samoa simply means The Samoan Way, and is a collection of rules and religious beliefs around family, community, and how to behave in Samoan society.
One of the best places to learn about Fa'a Samoa is at the Samoan Cultural Village in Apia. Tours are free of charge (although donations are greatly accepted) and run between 10.30-12.30 on Tuesday, Wednesday and Thursday (between April and October) and at 10.30am on Thursday between November and March.
Each tour features a traditional welcome, a cooking demonstration featuring an earth oven (which you then have for lunch!), wood carving, paper and fabric preparation plus lots of singing and dancing. And if you are lucky, you will be honored to witness a section of the inking of a traditional Samoan full-body tattoo. (The Pe'a for men and The Malu for women)
Hop on a Stand Up Paddleboard or Cruise in a Kayak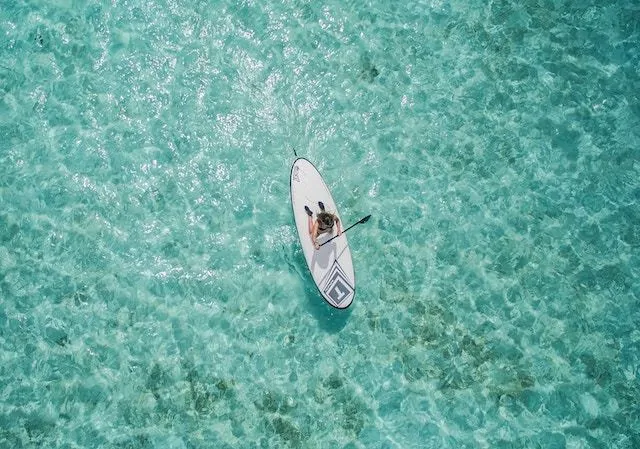 As Samoa is an island nation, you're never going to be too far away from the ocean, and a Stand Up Paddleboard or Kayak is a great way to explore and enjoy the water. Most hotels have SUPs and Kayaks available for guests to use, and most are complimentary – so there is no excuse not to give it a try!
Stand Up Paddleboarding is also a great workout – and you'll have definitely earned your cocktail after the session!
Discover Treasure Island at the Robert Louis Stevenson Museum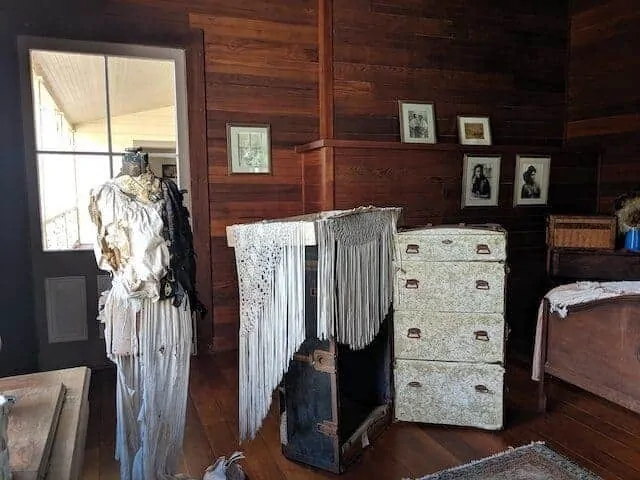 Robert Louis Stevenson, the author of Treasure Island and Dr Jekyll and Mr Hyde, spent his final years in Samoa and you can learn more about him at the National Museum of Samoa in the country's capital of Apia. You can also visit his grave if you decide to hike up the picturesque Mt Vaea.
When you visit the Robert Louis Stevenson Museum guided tours are available whereby the guide will take you through each room of the house and explain its origins, and at the conclusion of the tour, sings Requiem, a poem which he wrote and is inscribed at his gravesite.
Take a Walk through the Falealupo Rainforest Canopy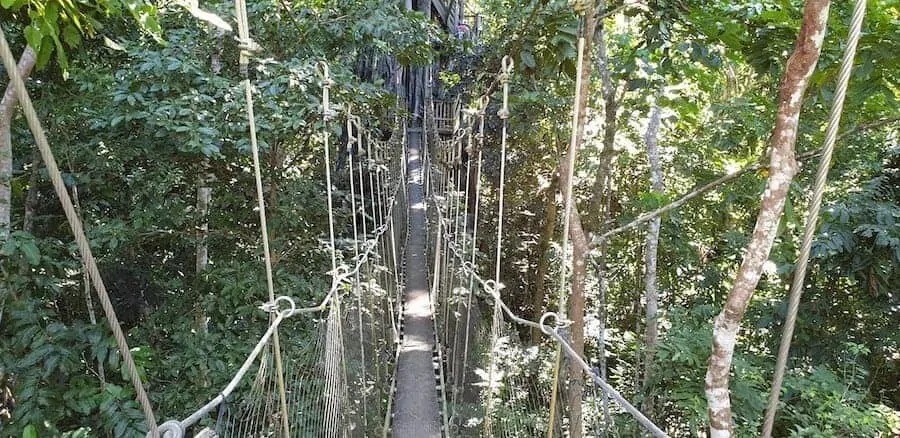 Suspended 40m above the canopy floor and stretching 30m across, the Falealupo Rainforest Walkway (also known as the Canopy Walk) is a suspension bridge leading to a tall Banyan tree, from which visitors can look out over the top of the Rainforest. It's a must for visitors to Savai'i – just be sure to cover up with bug spray before heading into the Rainforest!
Uncover legends
Legend has it that the Paia Dwarfs Cave was once home to dwarves. Located near Manase on the Savai'i island, tourists can explore this historic cave where you may even spot the footprints of these mystical people.
Attend The Teuila Festival or Independence Day Celebrations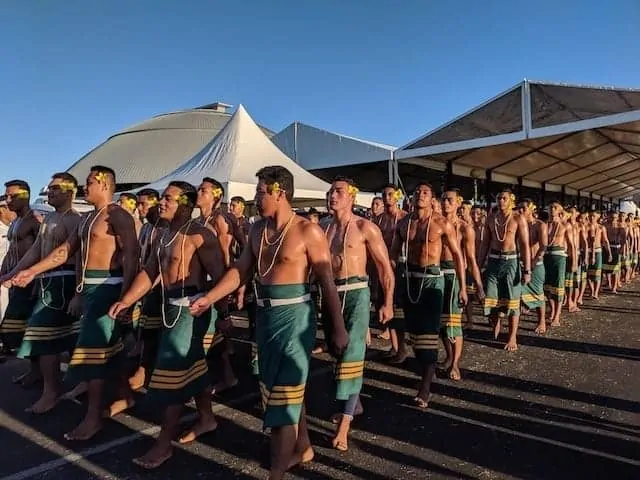 If you are planning a visit to Samoa during September, make a bee-line to the islands annual Teuila Festival. A festival that celebrates the island's uniqueness, you can expect to discover local foods, music and dancing, along with a host of local craftspeople showcasing their work.
Or if you are planning to visit in June you'll be able to enjoy the Flag Day Celebrations on the 1st of the month which celebrate Samoa gaining Independence from New Zealand in 1962. It starts in the early morning, before the sun gets too hot, with a parade – where over 150,000 walk at Mulinuu, before the Samoan flag is raised at around 9am.
Slide into a Rockpool at the Papase'ea Sliding Rocks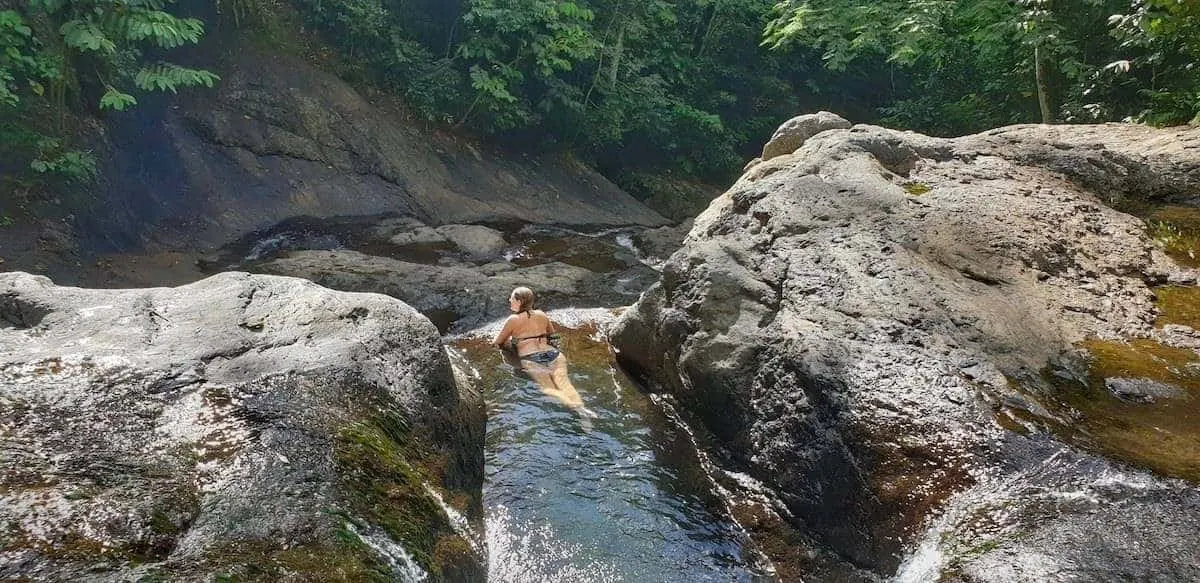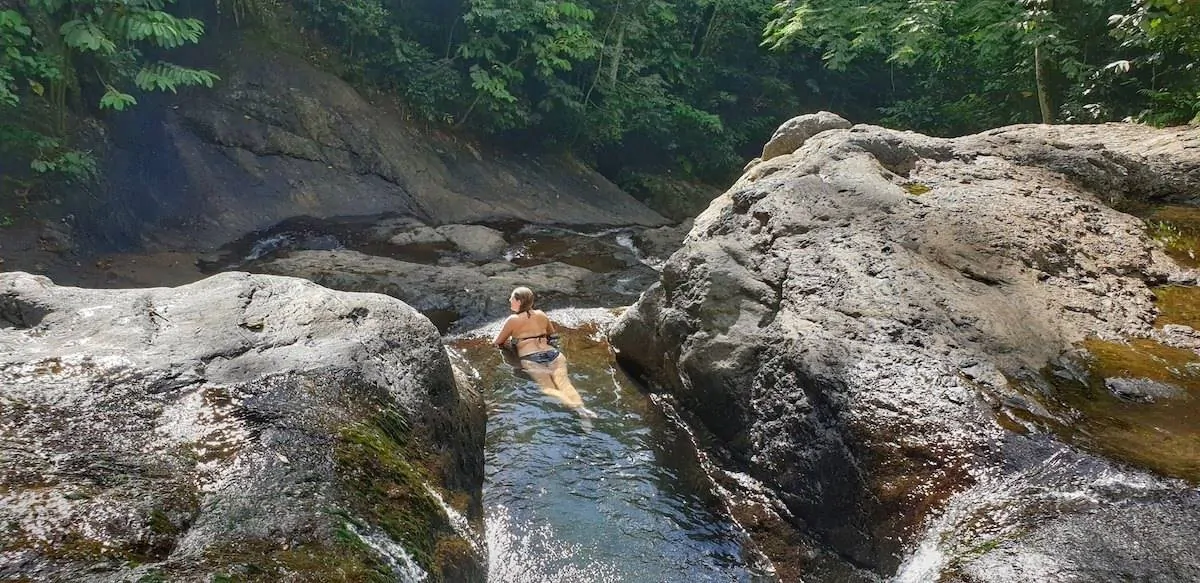 A natural attraction, these rocks have been made slippy and smooth after having water flowing over them for years. There is one 5m slide, and 3 smaller 3m slides, at the end of each, are natural rock pools for you to plunge into.
There are 100 steps down to where the sliding rocks are, which can be easily managed in flip flops, but if you plan to slide all the way to the bottom of the rocks from there, we recommend some waterproof shoes with a decent grip, as you'll be clambering up the rocks to get back to the base of the steps.
Visit one of the Many Churches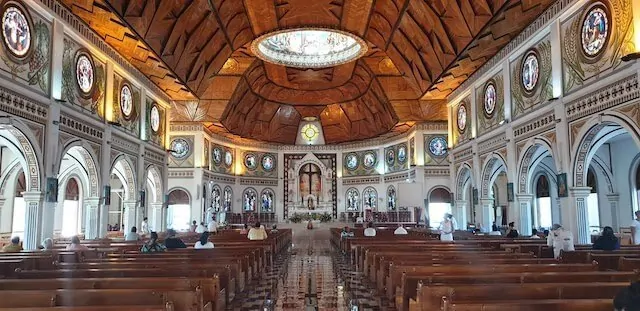 Christianity has been one of the few western influences that has been accepted into Samoan society, and there is a church in practically every village.
One of the most beautiful is the Immaculate Conception Cathedral in Apia – and is located opposite the Samoan Cultural Village and as such it would be easy to combine the two activities if you so desired.
Be sure to dress respectfully (covered knees and shoulders) before entering any house of worship, as you would visiting any other religious site.
Sunbathe on an unspoiled beach
Beaches lined with palm trees are not hard to come by on Samoa and thanks to the island's passion for conservation most remain completely unspoiled, teeming with natural wildlife.
One of the most popular on Upolo Island is Lalomanu but we also recommend a visit to Manono Island, Namua island (an uninhabited island off the east coast of Upolu island) or Vavau Beach if you are looking for (practically) complete privacy!
Attend a Fiafia Night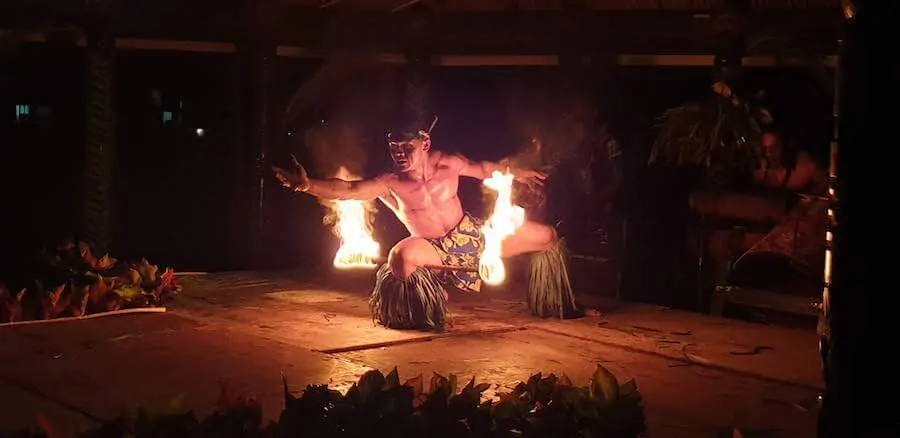 A few of the bigger hotels in Samoa (Taumeasina Island Resort, Sheraton etc) offer a weekly Fiafia Night (translated as a happy get together) on the grounds of their properties. This will feature some traditional Fa'ataupati (slap dancing) which is indigenous to Samoa, plus dancing from both the men and the women, as well as fire dancing – and sometimes a little bit of audience participation (not the fire part, you'll be pleased to hear).
The performers are super talented, are an absolute joy to watch and one of my favorite things about it all is that it is the men who are semi-naked and not the women for a change!
Spend a Night in A Beach Fale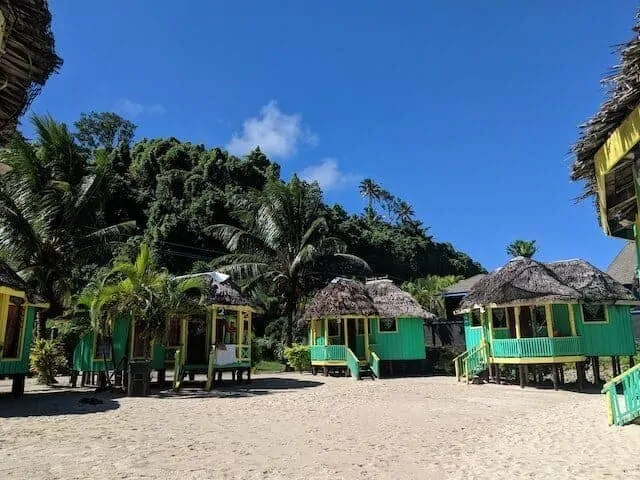 For a true authentic Samoan experience, be sure to spend at least one night in a traditional beach fale (a wooden hut). Facilities are basic, but there is just something special about sleeping in a hut next to the ocean. And best of all, these are the cheapest types of accommodation in Samoa, perfect for if you are on a budget.
RELATED –
If you sill haven't decided where to stay on your Samoan holiday, take a peek at our
Samoa Accommodation Guide
featuring Aga Reef Resort, Sinalei Reef Resort & Taumeasina Island Resort.
Catch (or just eat!) a yellowfin tuna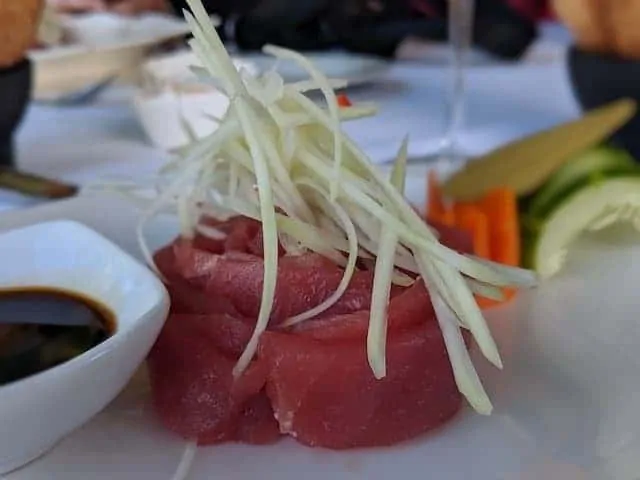 As we mentioned, fish is a staple food and as such fishing in Samoa is a popular pastime. There are plenty of fishing trips that take place daily for tourists to get booked onto, during which you can expect to catch an array of local fish including swordfish, snapper, mackerel and the famous yellowfin tuna – which when turned into sashimi was easily one of my favorite meals.
Step back in time at the Pulemelei Mound.
The Pulemelei Mound is not only the largest archaeological site on Samoa but also in Polynesia, dating from AD 1100 and 1400. With a base measuring 65 meters by 60 meters (213 feet by 197 feet), Pulemelei Mound consists of a foundational platform of volcanic rock supporting multiple layers of natural basalt stone piled on top to a height of 12 meters (23 feet). The structure is pyramidal with flat top.
To get here you'll have to walk 40 minutes into the jungle – a real off the beaten track kind of experience! – but don't expect any information about the site – as no one really knows why it is there!
Enjoy a Cocktail (or two!)

Tropical islands and tropical drinks just go hand in hand, don't ya think?! Sipping on something sweet (and alcoholic!) by the ocean was easily one of my favorite things to do in Samoa!
Take a Dip in the Piula Cave Pool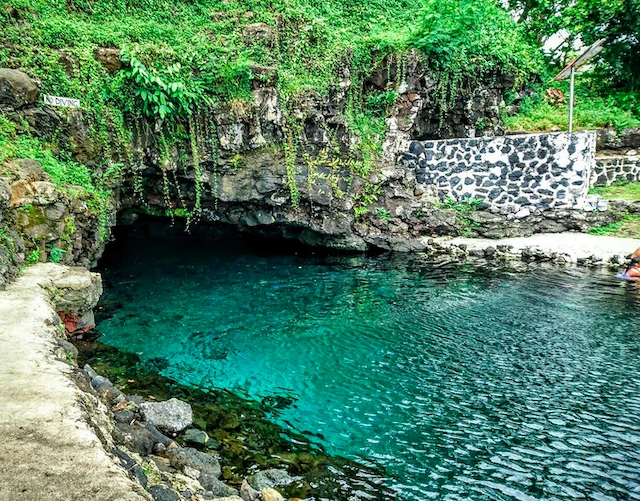 The Piula Cave Pool is a natural swimming pool located on the island of Upolu in Samoa. It is located inside a cave and is fed by a freshwater spring, making the water crystal clear and refreshing. Visitors can take a dip in the cool waters or simply relax on the smooth rocks surrounding the pool.
The cave provides shade, making it the perfect spot to escape the heat of the tropical sun. The peaceful atmosphere and stunning surroundings make the Piula Cave Pool a must-visit destination for anyone visiting Samoa.
Take breathtaking photos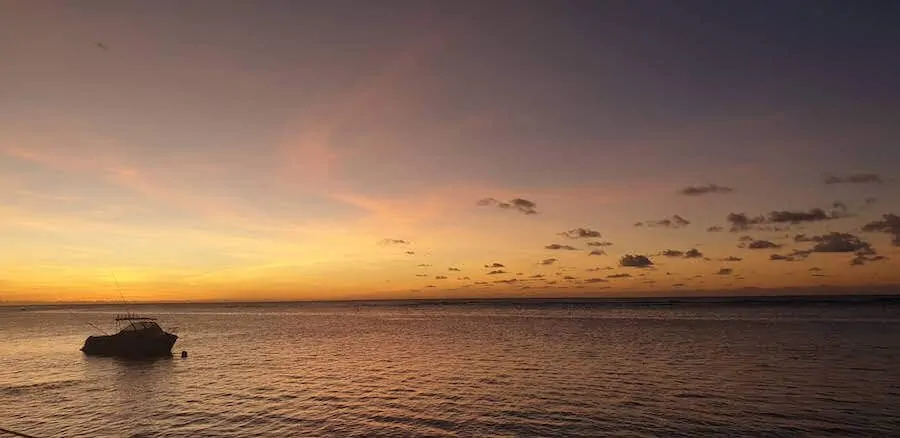 If it's photography that you are interested in then you will not be disappointed during your visit to Samoa. From natural landscapes to colourful local village life there are plenty of locations to get your camera out including the To Sua Ocean Trench, Maketi Fou and the Samoa Cultural Village.
For such small island, we think you will agree that Samoa has so much to offer for tourists planning a holiday to this beautiful country and we hope that our guide has helped you get started with your all-important trip planning. If you have visited or experienced any of the attractions mentioned in our guide and have some top tips for fellow travellers, be sure to tell us in the comments below.
And if you liked this guide or know of anyone that is currently planning a trip to this island paradise, please share this post with them via Facebook, Flipboard, Twitter or Pinterest.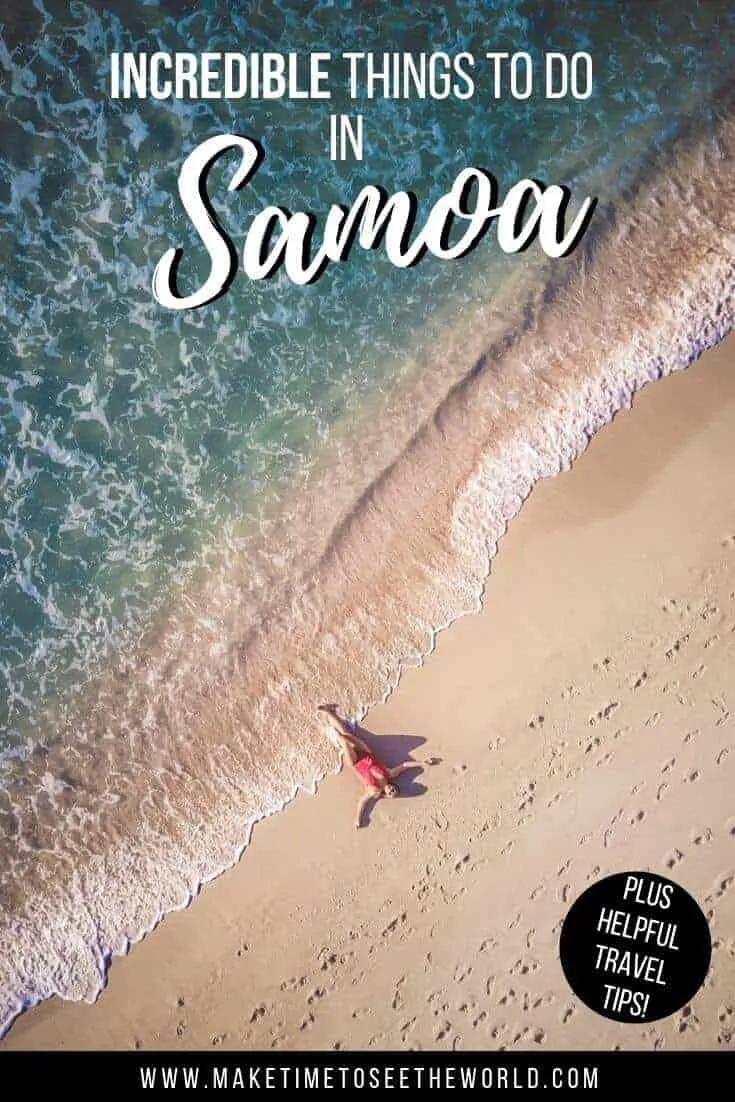 READY FOR MORE TRAVEL INSPIRATION? YOU MIGHT BE INTERESTED IN THESE TRAVEL TIPS, TRAVEL ARTICLES, TRAVEL RESOURCES, DESTINATION GUIDES, AND RELATED POSTS:
Hi There! Thanks for reading my Samoa travel blog packed full of travel tips and in this post the Top 25 Incredible Things to do in Samoa. I just wanted to let you know that this travel guide contains affiliate links, which means if you purchase something after clicking a link, I may get a small commission – which is at absolutely no cost to you. If you enjoyed this article and are going to be searching for some of the things I mention anyway, I would love it if you could click through from the links above & thank you in advance! Read my full Disclosure here.
And thank you for reading the MakeTimeToSeeTheWorld Travel Blog.