If you're planning your first trip to Hawaii I'm sure you'll have sun, sea and relaxing at the top of your list – I mean, who wouldn't? If your mental image of Hawaii (but we'll focus on the Big Island due to the fact it is the largest Island in size in the Hawaiian archipelago) is anything like mine, its a vision of a paradise island with a rain forest center edged with colored-sand beaches where you can alternate between chasing waterfalls, sipping cocktails and trying your hand at a traditional luau wearing a lei constructed of flowers and shells. (it's not just me, right?!)
But there is so much more to this beautiful Hawaiian islands than first springs to mind. Scroll down for our guide to the best things to do on the Big Island, where to stay in Big Island and essential information like how to get around and when is the best time to visit.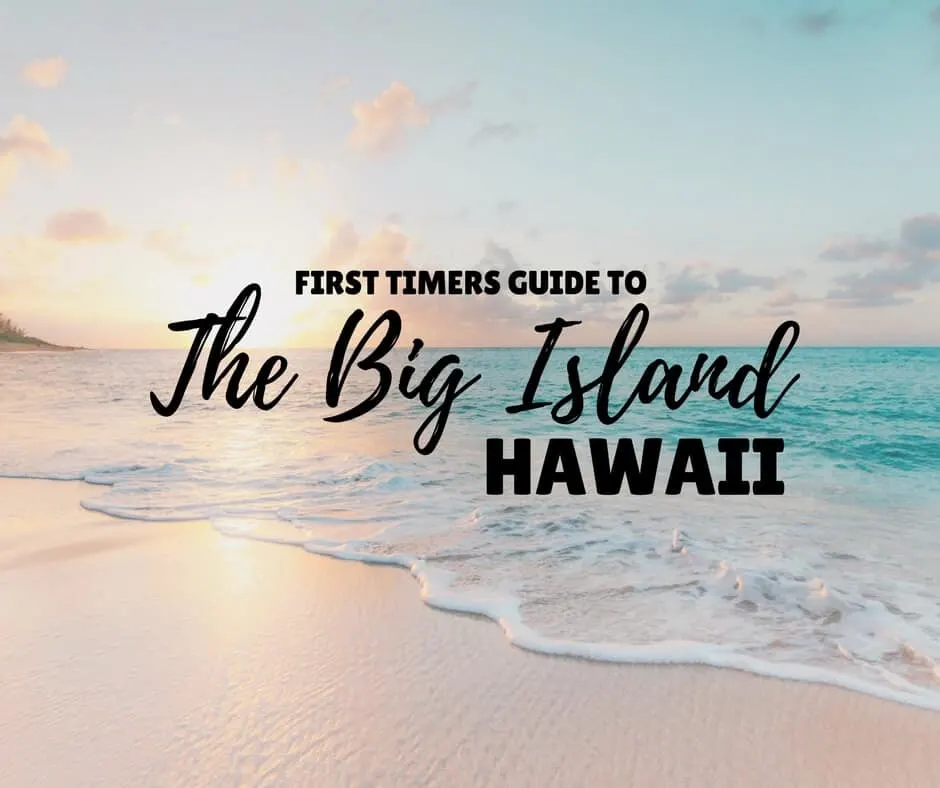 Disclaimer: Almost all posts on this site contain Affiliate links, and this one is no different. This means that if you click on any of the links in this post (and make a purchase) I may receive a small commission at absolutely no cost to you. Each post is carefully crafted to (hopefully!) answer all your questions and recommendations are made where we believe they will improve your trip and help with your planning. As such we thank you in advance should you decide to click & buy. Read my full Disclosure here.
Incredible Things to Do on the Big Island
Visit the Multi-Colored Beaches Around the Island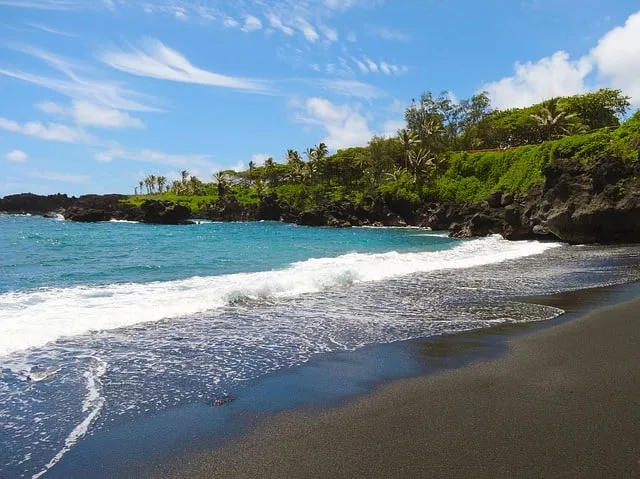 The Big Island boast multi-coloured sand in 3 colours: there's black sand beaches (such as Puunanlu Beach), white sand beaches and green sand beaches. See if you can find them all these natural wonders as you explore the island – or join a group Island tour and combine beaches with waterfalls and volcanoes and local food to get an overview of the island – Its one of the most fun things to do in Hawaii Big Island!
.
Get Up Close & Personal With Two Volcanoes in Volcanoes National Park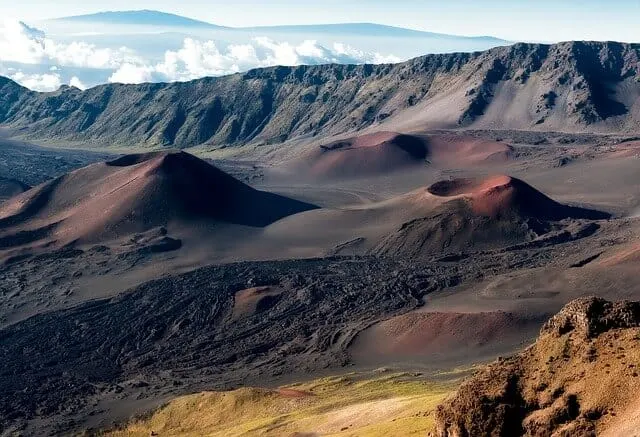 The big island is one of the most Volcanic islands in Hawaii and consists in total of five(!) separate volcanoes: the Kohala, Mauna Kea, Hualālai, Mauna Loa and Kilauea volcano – although the Kilauea is the most famous as it has been erupting continuously since 1983 and is one of the most active volcanoes in the world!
Head to the Halemaʻumaʻu Crater for lava viewing – watching lava flowing makes for a pretty incredible sight and the lava fields have to be seen to be believed: book a twilight tour for the best photo ops! And for an epic aerial view, helicopter tours are extremely popular – especially the Paradise Helicopters ones that fly with open doors for an unobstructed view!
Note that the Jaggar Museum at Kilauea is unfortunately permanently closed and not open for visitors.
Mauna Kea is the second most famous volcano on the Big Island and stands at 4,207m above sea level, which makes its peak is the highest point in the state of Hawaii. There are also several observatories at the Mauna Kea summit that are perfect for stargazing. As it is not possible to reach the summit independently, there are several Summit & Stars Tours that run to help you make the most of the experience. Stargazing is one the best things to do in Hawaii – the skies are just so clear!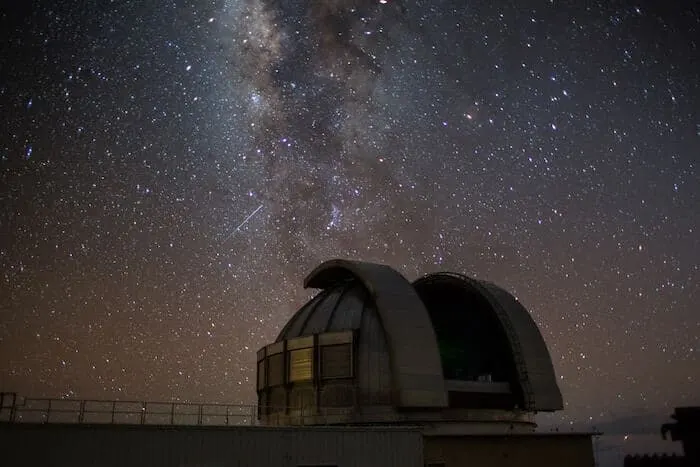 .
Take a RoadTrip Around the Big Island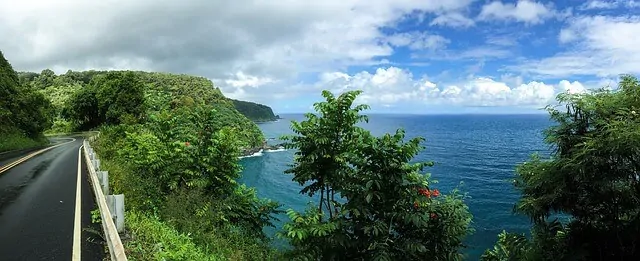 If you have rented a car, driving around the Big Island will give you the most incredible views of the the island landscape. From rugged coastlines to lush jungles, this is one scenic drive you won't ever forget. And if you have time, be sure to head up to Pololu Valley – the most northern of the impressive valleys that are carved into the Kohala volcano on the Big Island of Hawaii.
RELATED: Planning to explore more of Hawaii? Take a peek at this 3 Day Kauai Itinerary.
.
Chase Waterfalls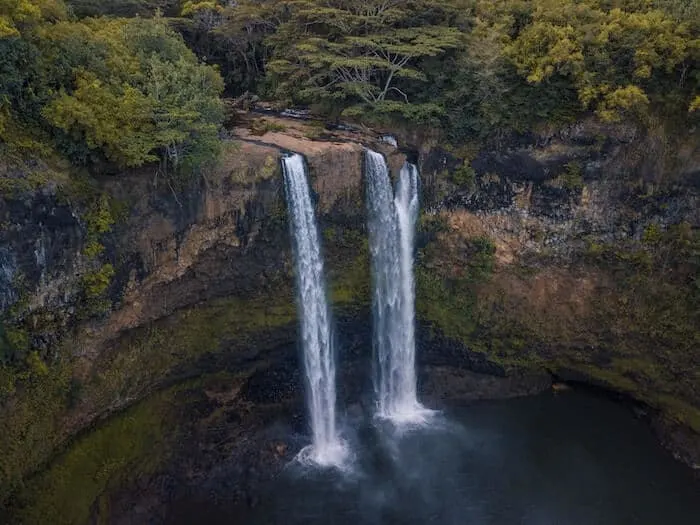 No Hawaii vacation is complete without going against everything TLC sang about when it comes to chasing waterfalls!
The majority of the the Big Island's waterfalls are located in the northeast of the Island, between the Kohala Mountains and Hilo Bay along the Hamuka Coasts.
Whilst they may be fairly easy to find, there great day trip options that will make sure you hit all the famous waterfalls, including Hi'ilawe Falls, Rainbow Falls and Akaka Falls State Park – and provide you with a great locally-cooked meal to keep your energy up!
.
Visit The Hawaii Tropical Botanical Garden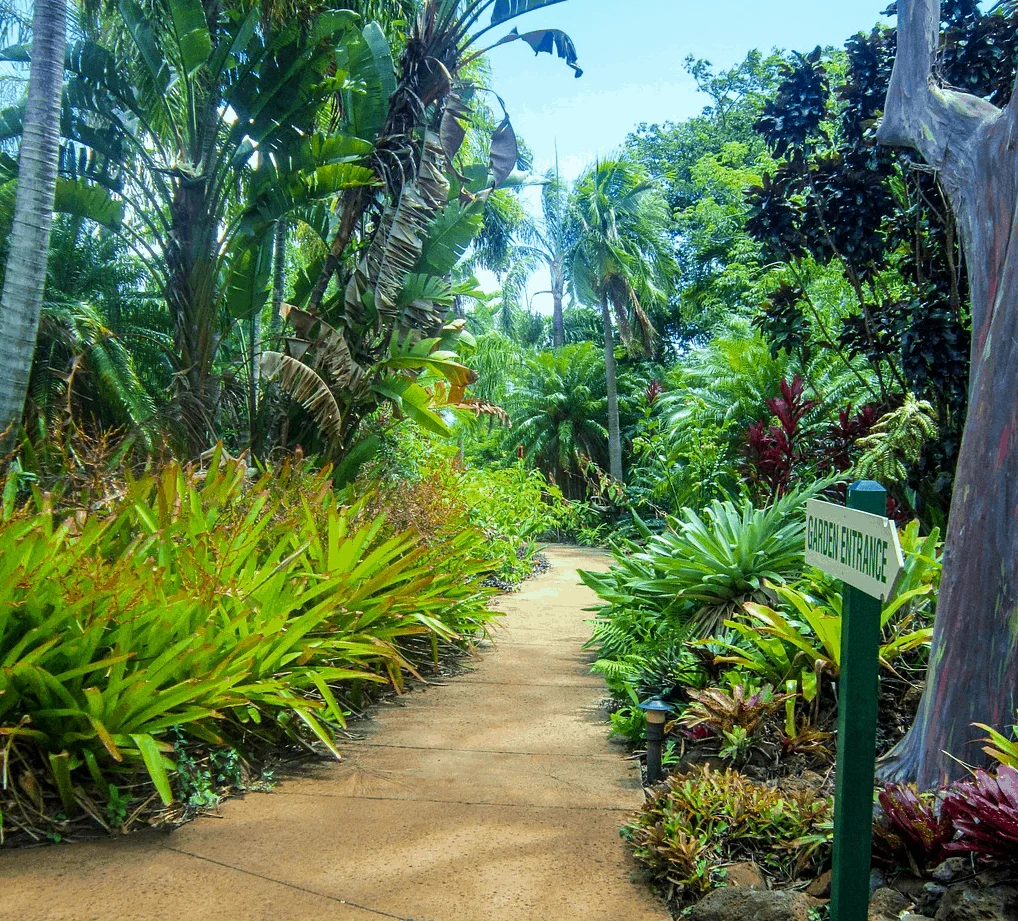 The Hawaii Tropical Botanical Garden is a lush tropical sanctuary dedicated to the collection and display of the world's tropical plants, and to the education of both children and adults about the plight of the world's rainforests.
Within the 40-are valley there are over 2,000 species of tropical plants and is open daily between 9am-5pm (entrance fee is $18 for adults and $6 for children aged 6-16).
Don't forget there are also some incredible State and National Parks for your wild fix including Puʻuhonua o Hōnaunau National Historical Park, Kaloko-Honokōhau National Historical Park and Kealakekua Bay State Historical Park. Visiting the gardens is one of the best Hawaii activities and fun for all the family.
.
Soak Up Some Local History at the Museums
Despite the relatively small size of the Big Island, it sure packs a punch in terms of historical sites and museums. Although most visitors tend to focus on the outdoor activities and things to do on the Big Island, should you fancy a break from nature (or happen to be caught in the rain!) there are 13 museums that will keep you occupied.
Get your art fix at the Hawaii Museum of Contemporary Art (HMOCA); Learn about the Sugar Industry at the Plantation Museum; Visit the former vacation residence for Hawaiian royalty at Hulihe'e Palace; Discover Hawaii's remote coral reefs at Mokupāpapa Discovery center and learn about Tsunami's and their effect on Islanders past and present at the Pacific Tsunami Museum. (just to name a few!)

.
Farmers Markets, Craft Brews and Coffee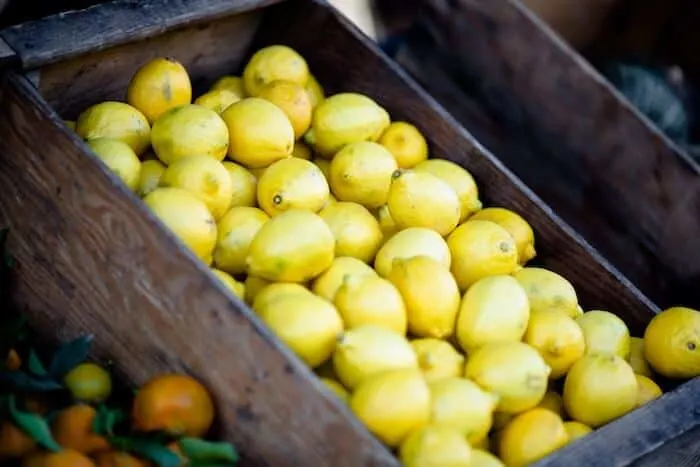 There are 3 main Farmers Markets on the Big Island – Keauhou, Kona Town & Hilo Farmers Market – plus 4 smaller markets located across the Island. At each you'll find lots of fresh vegetables and fruits in Hawaii along with locally made arts and crafts – and at some you can even sit down for a quick meal created with all the delicious local produce: easily one of the best big island activities.
Moving on from the markets, be sure to make a visit to the Kona Brewing Co and sample some of their locally crafted beers and brews. At the Kona Pub and Brewery you'll find live music, delicious food and even have the opportunity to tour the facility.
And for the coffee aficionados among you, you'll be thrilled with the number of coffee farms, coffee shops and even a coffee plantation on the island. And for the most incredible coffee and a view combination head to the Coffee Shack in Captain Cook where you can grab a cup of joe and bit to eat with a view of 26 miles of unspoiled coastline!
.
Take a Dip in The Hot Springs
The Big Island offers several hot ponds/springs and pools on the east coast of the Island in the Puna district and a perfect addition to your list of things to do in the Big Island.
The two most popular are the Ahalanui Park (aka the Ahalanui Hot Pond) which has a picnic area, showers, and toilet facilities; and the Pohoiki Warm Springs which are part of the Isaac Hale Beach Park in Puna. One pool is even created from a collapsed lava tubes! Be warned that Ahalanui is popular with locals and can get crowded on the weekends!
.
Scuba Dive & Snorkel
The Kona Coast is famous for it's Manta Rays that can be seen almost 365 days a year (weather permitting). These gentle giants can grow to have a wingspan of whopping 7m across, and it is truly an incredible experience to be in the water as they graciously glide past.
You can both scuba dive or snorkel, although snorkeling tours seem to dominate the market – both for accessibility for all and the better photo opportunities with the Manta Rays near the surface. Manta Ray Night Dives/Snorkel Trips are popular and are very different to snorkeling during the day (although not recommended for those that are jumpy in the dark!) and sunset manta ray snorkel trips combine the best of best of both worlds.
The Big Island Hawaii offers one of the best opportunities in the world to swim with manta rays – and if you are lucky you may even spot some sea turtles – be sure you don't miss you chance!
RELATED: Whales more your thing? You can actually go Whale Watching from Maui if you're considering extending your trip to include other islands of Hawaii!
.
Learn to Surf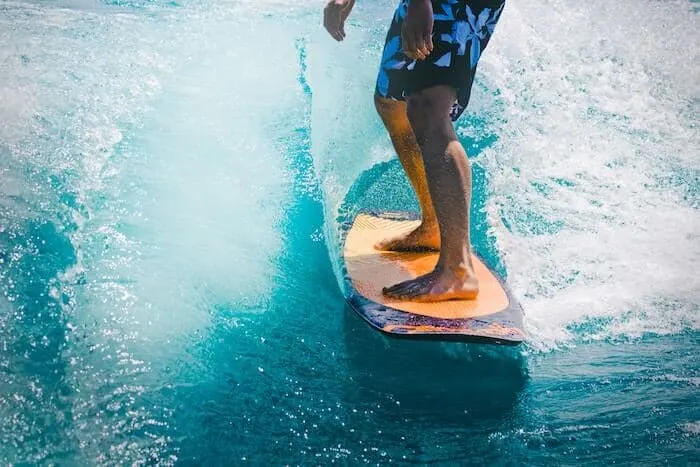 Do as the Hawaiians do and hop on a surf board to experience a real bit of Island life with the original of water activities. I can't guarantee that you'll be standing up confidently on the board like the bloke in the image above anytime soon – but you'll have fun giving it a red hot go!
Sign up for a small group lesson to get an almost private instructor whlist still getting to share the embarrassment fun as you and others fall off the board whilst honing your skills!
.
Go to a Luau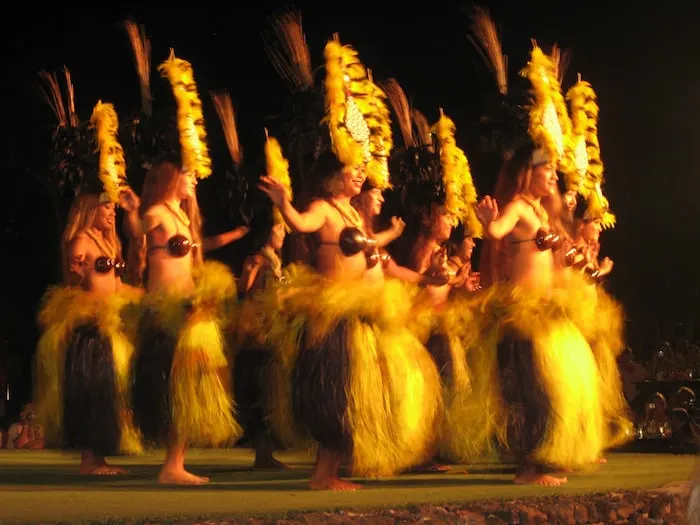 Image c/o Flickr Creative Commons
You can't go to Hawaii and not attend a Luau. Spend an evening soaking up Hawaiian culture entranced by traditional dance and costumes from throughout Polynesia whist enjoying a feast of local specialties and listening to live music. You'll even have the chance to have a go at the Hula yourself! Its one of the best Big Island things to do and is seriously heaps of fun!

.
Walk and Hike (or ATV!) in Waipo Valley
Those serious about waking and hiking are in paradise when they visit the Waipo Valley. Located in the Hamakua District/Hāmākua coast in the North East of the Big Island, there are a number of short and long hiking trails to keep those of all abilities challenged.
You can find out more about the hikes here – and if hiking isn't your thing but you still want to experience the beauty of the valley, why not take a ATV tour? It's a day filled with fun, beautiful nature and gives you the opportunity to take a dip at the base of Hiilawe Falls – one of the tallest waterfalls in Hawaii.
.
Where to Stay on the Big Island
When planning your trip, one of your first decisions will be where to stay on the Big Island. Should you stay on the west or east side of the Island – or to split your time between the two? Each side is beautiful in it's own way, read about the different regions below and decide which would be the best area for you when it comes to picking your Big Island hotels
Kailua Kona (West)
– great location for exploration of the island's western attractions including world class beaches, historic and cultural sites, and a wide variety of shops and restaurants; plus it is a great starting point for day trips up to Pololu and Waipio Valleys. Click here to find your perfect beach hotel.
Hilo Area (East)
– a fantastic location for exploring Hawai'i Volcanoes National Park and if you plan to drive up to the summit of Mauna Kea, then Hilo is the best side to start your journey (along Saddle Road). It is also the only legal way since most car rental companies prohibit driving the Saddle Road on the Kona side.
Click here to find a great hotel in the Hilo Area
Other Notable areas on the East: Puna, Volcano Town
Waimea Town (Internal)
– As the interior's largest town, there are plenty of shops and restaurants and the Mauna Kea volcano offers a pretty impressive backdrop
.
Essential Visitor Info for Hawaii & The Big Island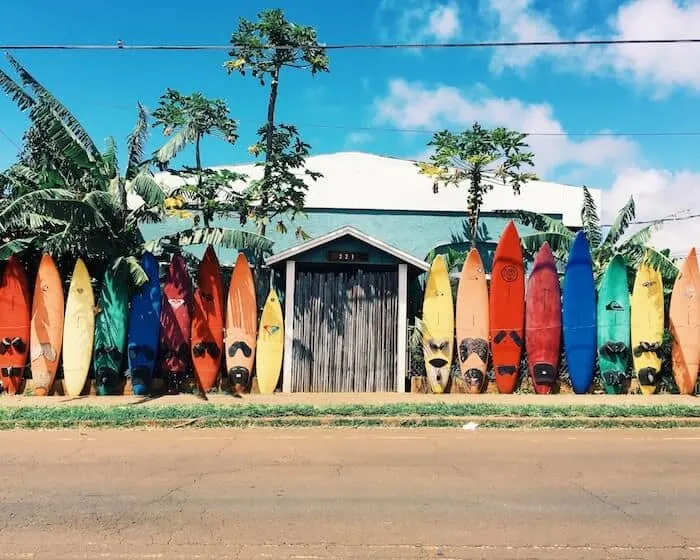 How to Get to The Big Island Hawaii
Visitors can arrive on the Big Island via plane at one of two different airports – Kona on the West and Hilo International Airport in the East. Most domestic visitors arrive on a direct flight to Kona, however, it is also possible to fly into Honolulu International Aiport on Oahu first and then taking a short, 35-40 minute flight to the Big Island (This option is the most popular for international arrivals)
Additionally, The Big Island has two cruise ports that frequently arrive and depart, although visitors tend not to have long on the Island.
.
Getting around The Big Island
Renting a car is the easiest way to self-navigate the Island, and one of the best ways to ensure you make the most of your time there. Vehicles can be picked up at both airports; however visitors must be aware that it is not possible for rental cars to reach everywhere on the Island – for example, the summit of Mauna Kea (for stargazing) or to the Green Sand Beach – as rental companies forbid the use of rental vehicles on the roads to reach these points.
If you do not want to drive on the right hand side of the road, Uber and Lyft have been in operation on the Big Island since March 2017, although there may be a shortage of drivers at peak times.
If you have plenty of time there is a third option for transport around the Big Island – the Hel-on Bus – which is designed for local workers to get around – will get you to most places, but transit times are long, connections are infrequent and the majority of the departure and arrival times are early in the morning or late at night. More information about the Hel-on Bus can be found at the Kīlauea Visitors Center along with other visitor information.
.
The Best Time To Visit The Big Island Hawaii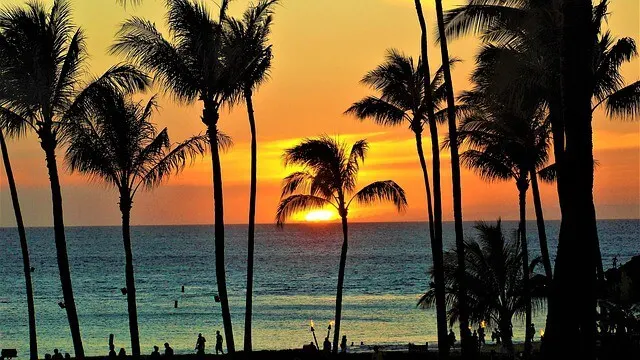 The temperatures on the Big Island remain constant throughout the year — generally in the high 70s or low 80s, but the best time to visit is between September and November due to the island not being as busy. Peak season is between December and March (from the cold climate American's trying to thaw out) and hotel/accommodation prices rise dramatically at this time.
And that's a wrap folks, I hope you enjoyed our Big Island Guide, packed full of travel tips, insider tips and Top Things To Do on the Big Island to help get your trip planning for your Hawaii adventure off to a great start!
And if you don't mind sharing the love, a tweet, flip, pin, or Facebook share would be much appreciated! (Full sized pins available by clicking the share bar on the left)
Happy Travels!
READY MORE TRAVEL INSPIRATION? YOU MIGHT BE INTERESTED IN THESE TRAVEL TIPS, TRAVEL ARTICLES, DESTINATION GUIDES, TRAVEL RESOURCES AND RELATED POSTS:
Hi There! Thanks for reading our visit Hawaii guide about the Top Things to do on the Big Island Hawaii + helpful Travel Tips! We hope this post will help you plan your visit to Hawaii. I just wanted to let you know that this post contains affiliate links, which means if you purchase something after clicking a link, I may get a small commission – which is at absolutely no cost to you. If you enjoyed this article and are going to be searching for some of the things I mention anyway, I would love it if you could click through from the links above & thank you for reading the MakeTimeToSeeTheWorld travel blog in advance! Read my full Disclosure here.