As one of the world's most unique cities, Dubai, located on the coast of the United Arab Emirates is renowned as a luxury holiday destination, famous for its state of the art skyscrapers and the place for designer shopping. We bet it's a place that's on pretty much everyone's travel bucket list and whether you are visiting Dubai for the first time or are a seasoned visitor, we know you will want to make the most of your visit by planning some spectacular Dubai excursions & fantastic Dubai day trips.
For a range of experiences like no other, we have tried practically ever day tour to bring you the hottest, most exhilarating and some of the most luxurious day trips from Dubai that are available in our guide below. We bet that one, if not more will get you counting down the days until you hop on that plane, headed to this one-of-a-kind city.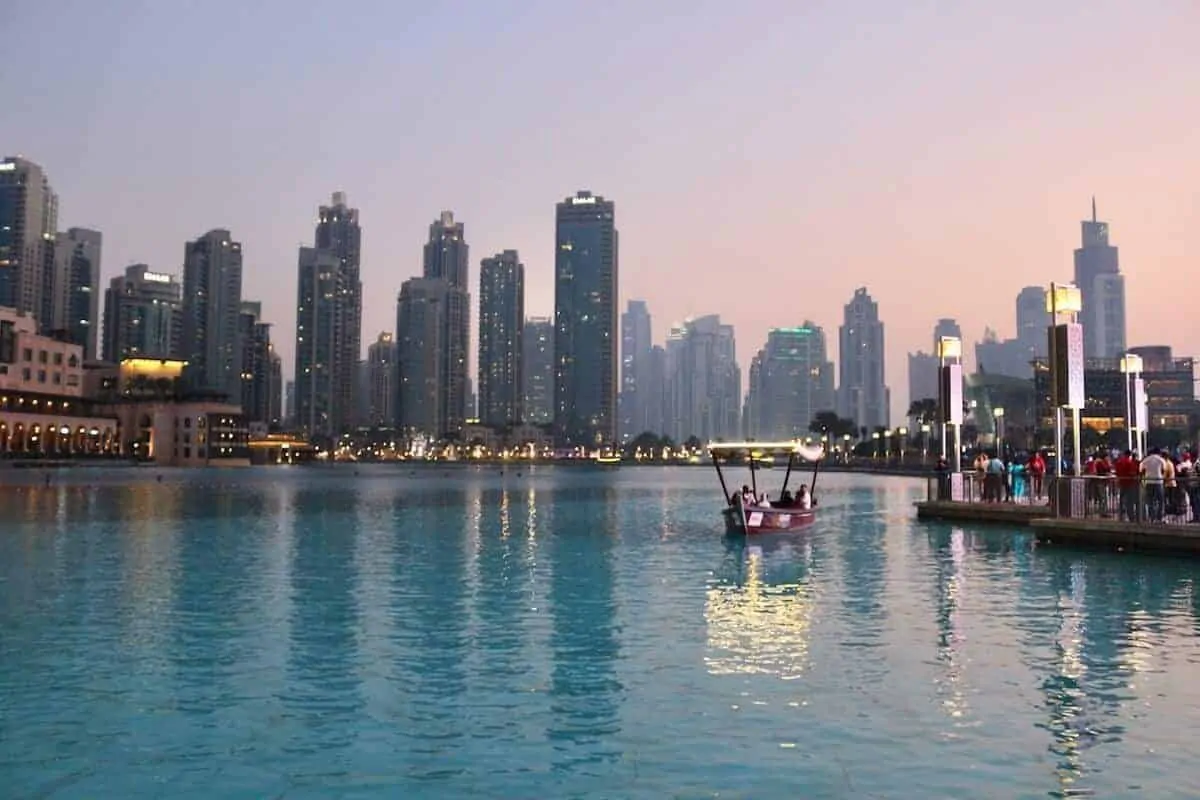 Disclaimer: This post contains affiliate links. This means that if you decide to book through any of these links I get a small commission at absolutely no cost to you. And even better – the tour operators offer a best-price guarantee so you know that you're getting the best Dubai Excursions and Dubai Day trips for the best price in what can be an expensive destination!
The Best Dubai Day Trips
Full Day Dubai City Tour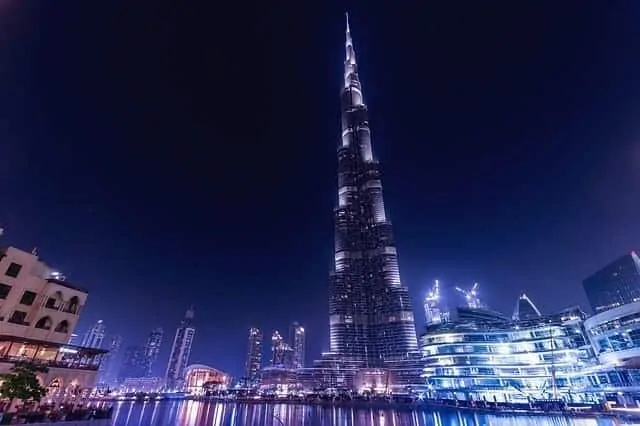 RATED: ★★★★½ (4.4/5)
If you are short on time and want to make sure you see as much a possible, a guided full day Dubai city tour is a great choice. See the emirate's distinctive cultural treasures and futuristic architectural marvels, and experience its chic cosmopolitan vibe as you explore the quaint attractions of Bastakiya Quarter, stopping by quirky art galleries, visiting museums, and exploring the traditional souks or bazaars; before heading to Jumeirah, where you'll admire the imposing Jumeirah Mosque, the unique Palm Island, and astounding Burj Al Arab; and finally enjoy a drive from Dubai Marina to the Mall of the Emirates to take in the sights of downtown Dubai. See the Burj Khalifa, the Dubai Mall, and the Dubai Fountain, which all make up part of the glittery, futuristic side of the city.

.
Full-Day Sightseeing Tour Abu Dhabi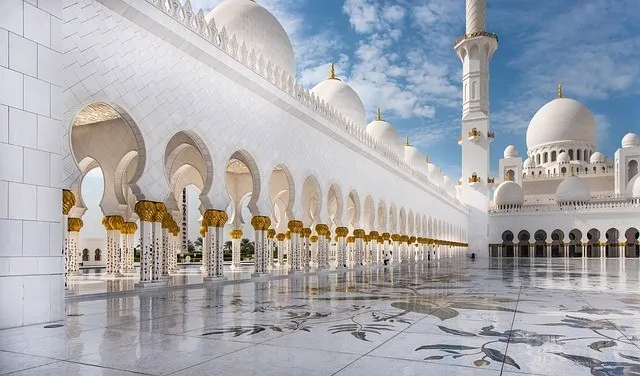 RATED: ★★★★★ (4.8/5)
With a pick-up from all central Dubai hotels included, we can see why this is a bestselling tour, helpign you see more of the Middle East by whisking you off for a day to explore Abu Dhabi. Visit some of the city's most historic and architecturally inspiring tourist sites, including the Zayed Grand Mosque, Emirates Palace and the Etihad Towers.

Helicopter Flight from The Palm to The Burj Khalifa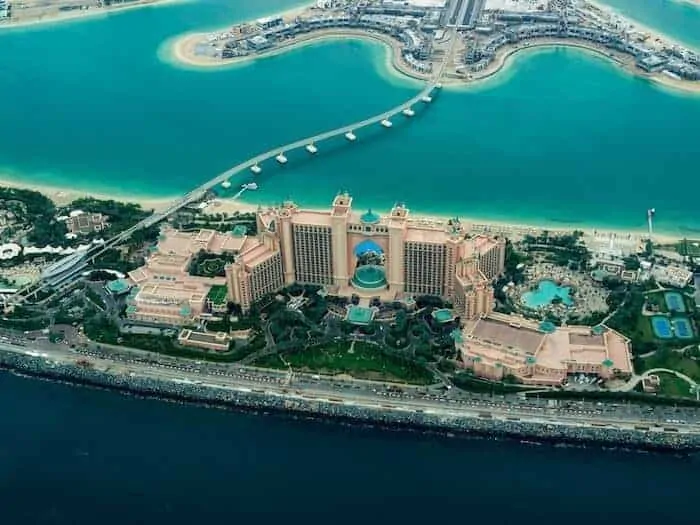 RATED: ★★★★½ (4.7/5)
Hop on this luxury helicopter flight for a tour of Dubai from the sky. Not only will you get to see the magnificent Burj Khalifa and Atlantis The Palm during this birds-eye tour, it is a once in a lifetime opportunity to see the entire of Dubai, with stunning views as far as the eye can see. Check out all helicopter tours available by clicking the link below.

.
Bedouin Camps Tours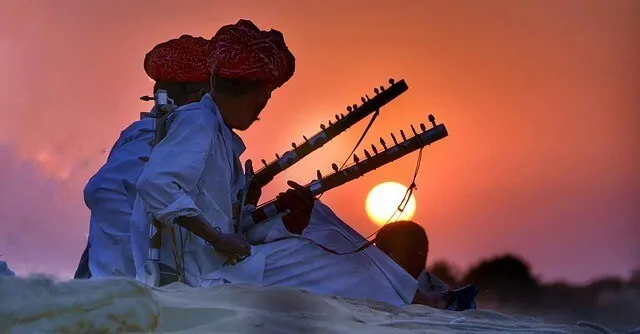 RATED: ★★★★★ (5/5)
This unique trip to a Bedouin camp in the Dubai desert is a wonderful opportunity to learn more about the culture and heritage of Bedouin families. Included within the trip is the chance to enjoy a BBQ dinner in the desert, accompanied by Bedouin tea and a belly dancing performance, whilst smoking shisha. Visitors can also extend their trip with an overnight stay at the camp, sleeping under the desert stars in a Bedouin tent (see overnight tour options below). It is easily one of the top attractions and tours from Dubai.

.
Dinner Cruise of Dubai's Deira Creek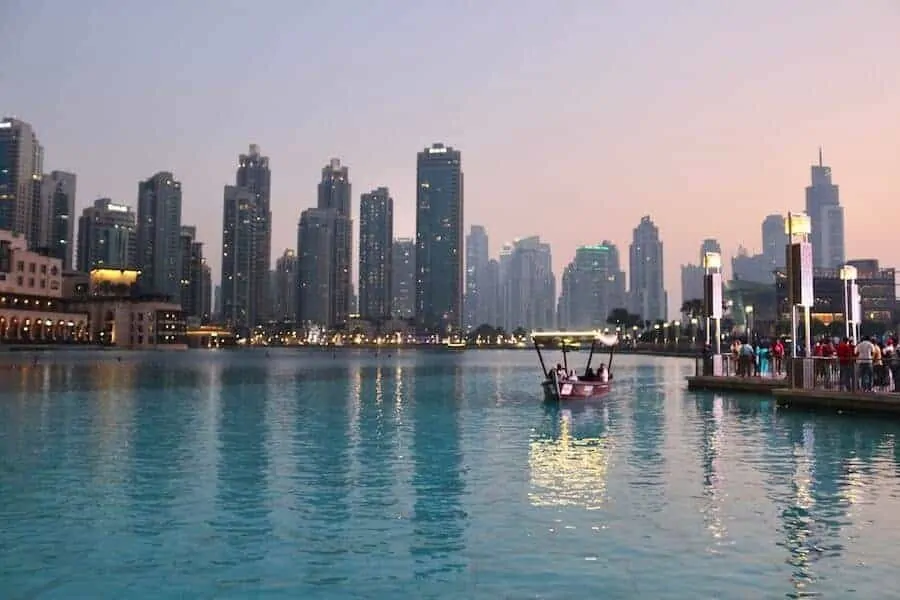 RATED: ★★★★ (4.3/5)
Experience an authentic evening cruise on board a traditional dhow sailing boat, where you will enjoy a sumptuous five-star buffet dinner and live entertainment, including traditional youwla and tanoura dancing. Whilst cruising the Diera Creek (aka Dubai Creek) you will enjoy seeing the many Dubai attractions along the way and is a great time for some city sightseeing whilst they are lit up under the night sky. Check prices for Dhow Dinner Cruises here.

.
Desert Safari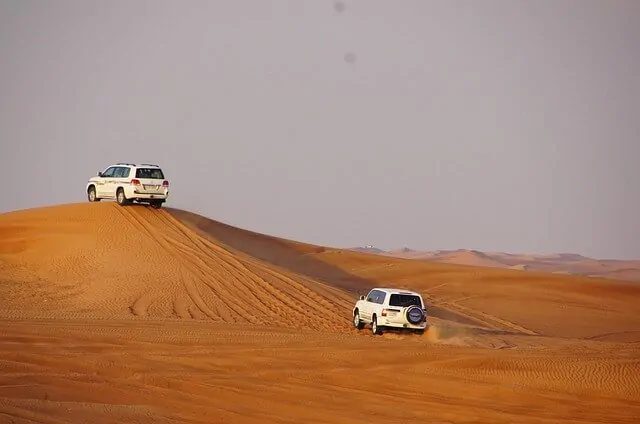 RATED: ★★★★★ (5/5)
No visit to Dubai is complete without a trip to the desert. As part of this ultimate day trip to the desert you will experience life in this extreme landscape on board a luxury 4×4 SUV. Learn about traditional Arabian culture, visit a desert oasis and camel farm for your chance to ride these desert dwelling animals. All to be experience whilst enjoying the sunset, along with live entertainment, whilst tucking into a delicious Barbecue dinner buffet.

.
Speedboat Tour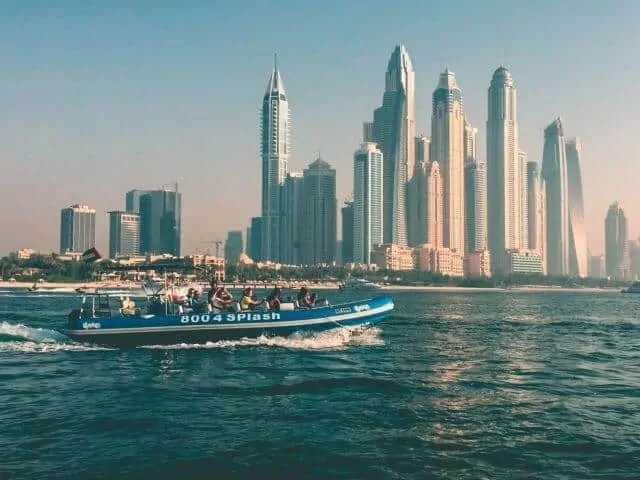 RATED: ★★★★★ (5/5)
Speed along the Dubai coastline on this luxury speedboat tour. Your on-board guide will give you an interesting insight into the history of the Persian Gulf, Dubai and its world-famous sights, including the Palm Jumeirah, the Dubai Marina, Burj Al Arab and Atlantis. A great trip for budding photographers, you are guaranteed to snap some spectacular shots.

.
Hot Air Balloon Flight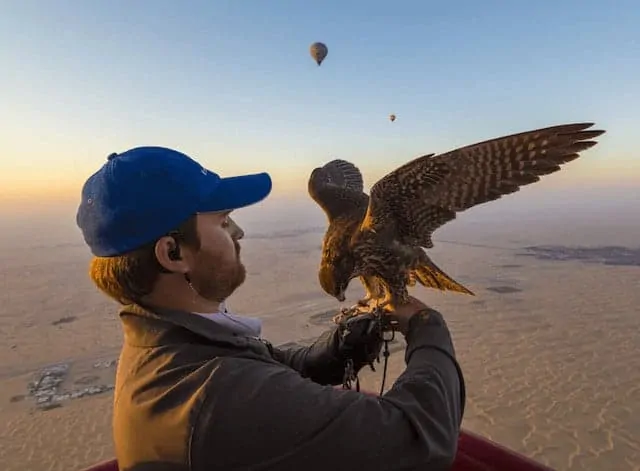 RATED: ★★★★★ (5/5)
See the Dubai skyline like never before, as you fly, high, up into the sky on your very own hot air balloon flight at sunrise. Look out across the city and beyond, to the dunes of the Dubai Desert Conservation Reserve. Topped off by a spectacular falconry display at an impressive 4,000 feet, this is a truly unique experience.

.
Red Dunes & Camel Safari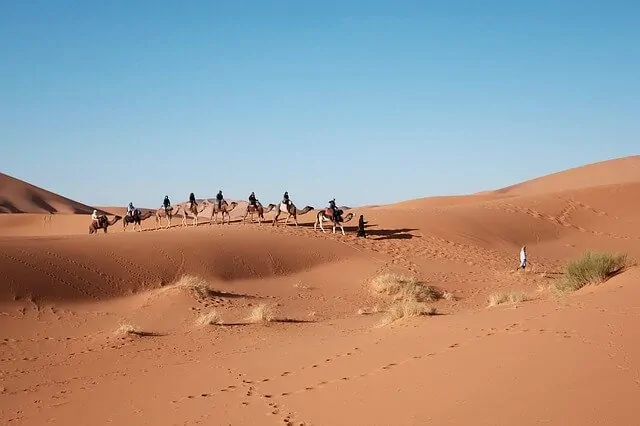 RATED: ★★★★★ (5/5)
Hop on a tour of the Red Dunes from your Dubai hotel for an adrenaline pumping ride. Tour the spectacular landscapes, on this desert safari with BBQ dinner at a Bedouin camp, whilst enjoying live belly-dancing entertainment and your opportunity to enjoy a camel ride, quad biking, sand boarding and more! – It's the ultimate adventure tour.

.
Musandam Khasab (Oman) Day Trip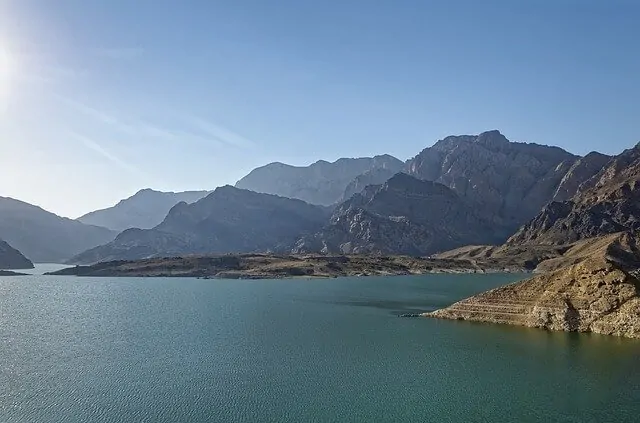 RATED: ★★★★★ (5/5)
Escape the hustle & bustle of Dubai on a luxury 'dhow' sail boat cruise to the picturesque Musandam Peninsula. Known as the 'Norway of Arabia', enjoy sailing along this spectacular rugged coastline, looking out at the hidden coves along the way. Included within your trip is a stop-off at Telegraph Island where you will have the opportunity to snorkel with the varied sea life and keep your eyes peeled for friendly dolphins.

.
Sunset Camel Trek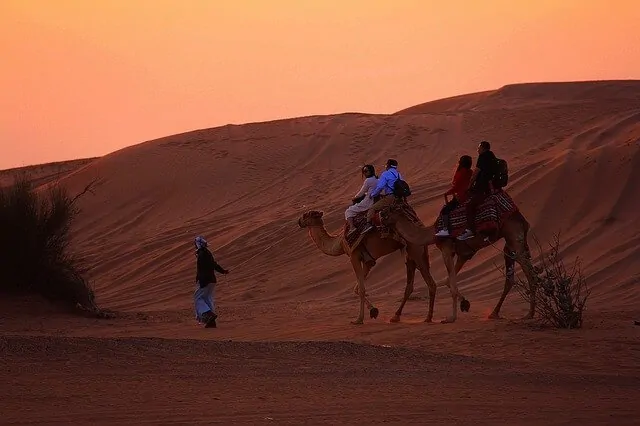 RATED: ★★★★★ (4.9/5)
Spend the day experiencing the Arabian desert as it should be, on a traditional camel trek. From your central Dubai pickup, enjoy this authentic day trip, trekking along the desert dunes to a Bedouin camp where you will have the opportunity to partake in traditional activities, including henna painting and smoking shisha.

.
Snorkelling Trip to Fujairah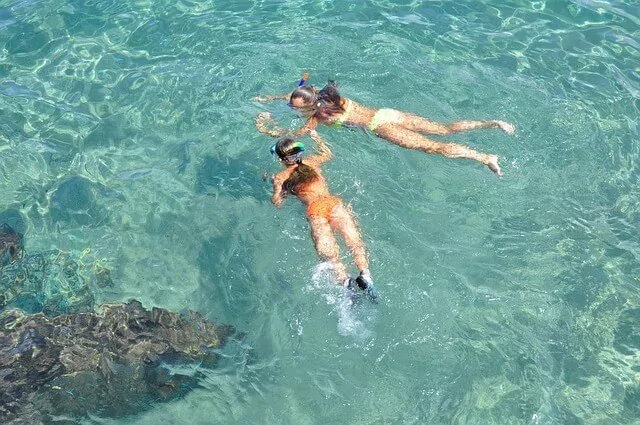 RATED: ★★★★★ (4.8/5)
For those of you who love an exhilarating and unique experience, book a day snorkelling off the coast of Fujairah in the Gulf of Oman. Hop on a speedboat that will whisk you to some of the best spots for sea life in the area, where your guide will give you an insight into the underwater wildlife you are likely to see whilst swimming.

.
Vintage Land Rover Desert Experience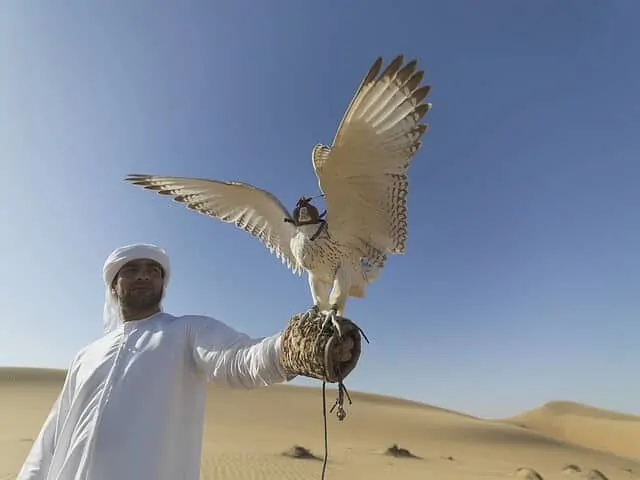 RATED: ★★★★★ (5/5)
A fun-filled day in the desert on board an open-top vintage Land Rover. Look out for local wildlife as you drive through the Desert Conservation Reserve and spend the evening at a Bedouin camp where you will enjoy traditional Arabian activities, including bread & coffee making, dancing and a spectacular falconry display.

.
Souk Walking Tour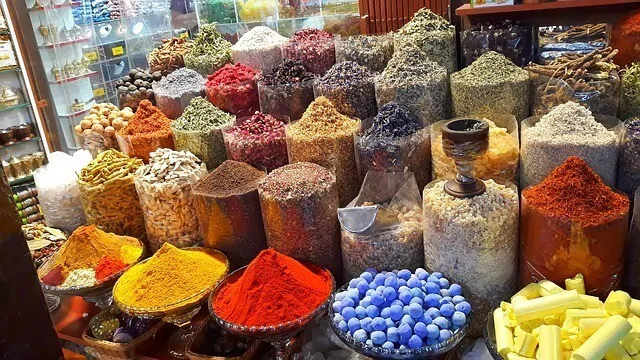 RATED: ★★★★★ (5/5)
Delve into the heart of Old Dubai on this walking tour as you explore the history and culture of this old quarter of the city. Visit some of the famous sites in the area, enjoy a traditional Arabian boat ride and finish your tour at the renowned Souks where your local guide will show you best places to pick up the perfect souvenir and traditional Arabian goods, including spices and gold.

.
Incredible Overnight Dubai Excursions
Luxury Overnight Desert Safari with Gourmet Breakfast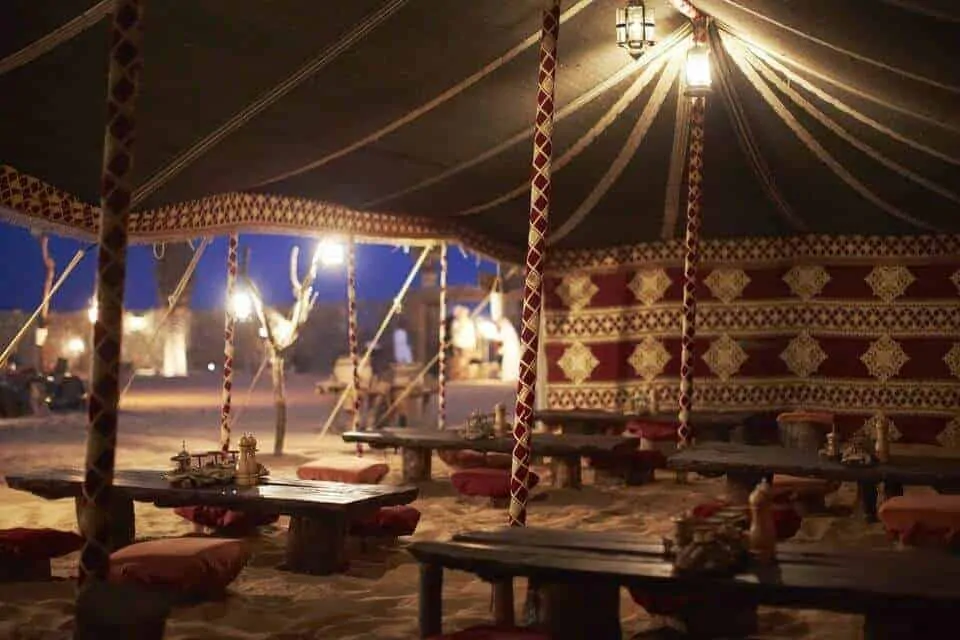 RATED: ★★★★½ (4.7/5)
Take a step back in time and experience Dubai as it was 50 years ago as you explore the Dubai Desert Conservation Reserve in a legendary 1950s Land Rover. Watch the sun set from a luxury royal desert retreat where the falcons will soar above you as you prepare to dine under the stars. You'll have the opportunity to see demonstrations of cultural activities such as henna painting, music, dance, making bread, and making Arabic coffee, before settling into your traditional Arabic tent complete with mattress, pillows, and sleeping bag for your glamping night in the desert. In the morning you'll be woken by the smell of freshly brewed coffee and a freshly cooked gourmet breakfast of hand cut smoked salmon, caviar, eggs Benedict a fruit platter and more. Simply divine!

.
Overnight Desert Safari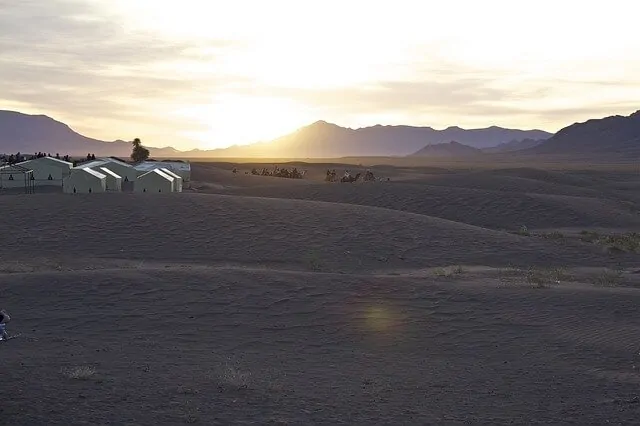 RATED: ★★★★★ (5/5)
Go dune bashing, sand boarding and take a camel ride in the desert before seeing an incredible sunset over the desert. At the overnight camp you'll enjoy a BBQ dinner as you are entertained by a traditional tanoura folk dance (similar to whirling dervishes) and have the opportunity to learn about falcons as you see a demonstration of the birds' hunting skills. End the night with a shisha (water pipe) and belly dance performance under the stars. In the morning there will be a light breakfast before you are taken back to the hustle and bustle of the city.

We must admit, it wasn't easy choosing just 15 tours in and around Dubai but we think you'll agree that all of these sound pretty epic! And hopefully you have decided which of the best Dubai excursions and Dubai day trips to take to help you see the most of Dubai (and wider UAE) and make the most of visiting the region. Don't forget to let me know how you spent your time in Dubai once you're back!
Oh, and if you enjoyed this article or know someone planning their big trip to Dubai, please tweet pin or share on Facebook – I'd really appreciate it!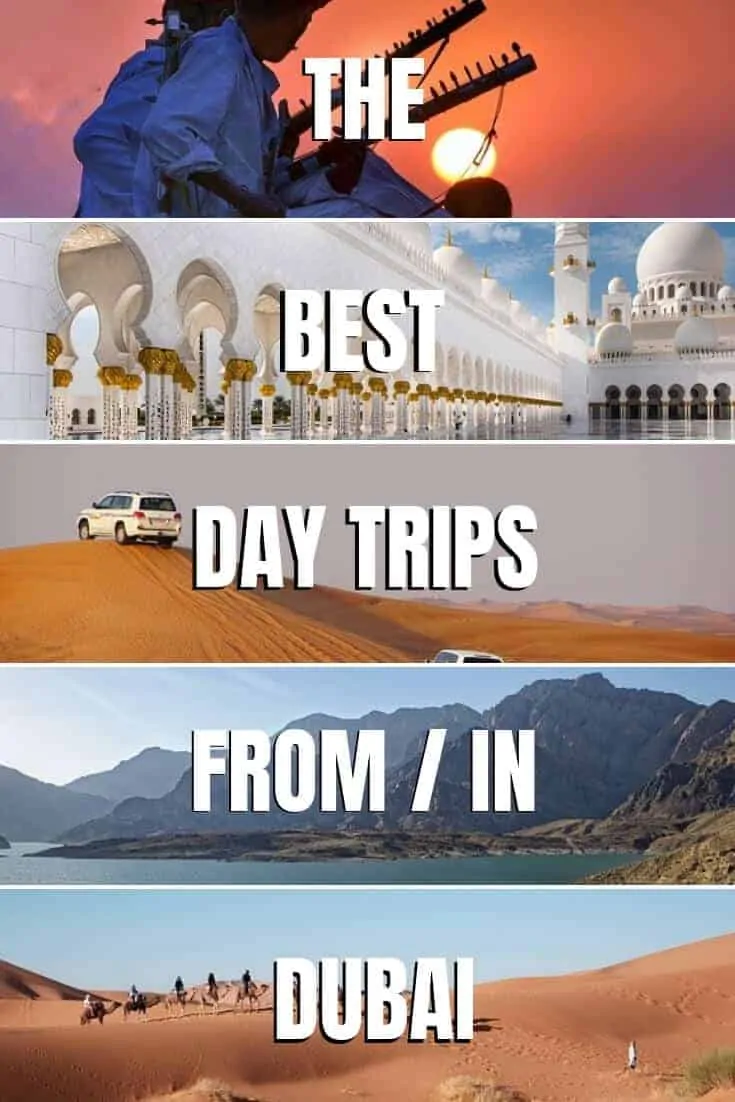 READY MORE TRAVEL INSPIRATION? YOU MIGHT BE INTERESTED IN THESE ARTICLES AND RELATED POSTS:
Hi There! Thanks for reading my travel tips and ultimate guide to The Best Dubai Excursions & Dubai Day Trips (That are totally worth the $$$!) I just wanted to let you know that this travel guide contains affiliate links, which means if you purchase something after clicking a link, I may get a small commission – which is at absolutely no cost to you. If you enjoyed this article and are going to be searching for some of the things I mention anyway, I would love it if you could click through from the links above & thank you in advance! Read my full Disclosure here.
And thank you for reading the MakeTimeToSeeTheWorld Travel Blog.