Cape Town. You are incredible.
From Table Mountain to Boulders Beach; Bo Kaap to the Botanical Gardens, not to mention the various wine regions and hiking opportunities, there are some absolutely incredible places to visit in Cape Town. This post gathers them all together (complete with a map) to help you start to plan your trip to Cape Town – although we wouldn't blame you if you wanted to include everything during your stay!
Scroll down now for our top things to do in Cape Town and be inspired to explore all this incredible South African City has to offer.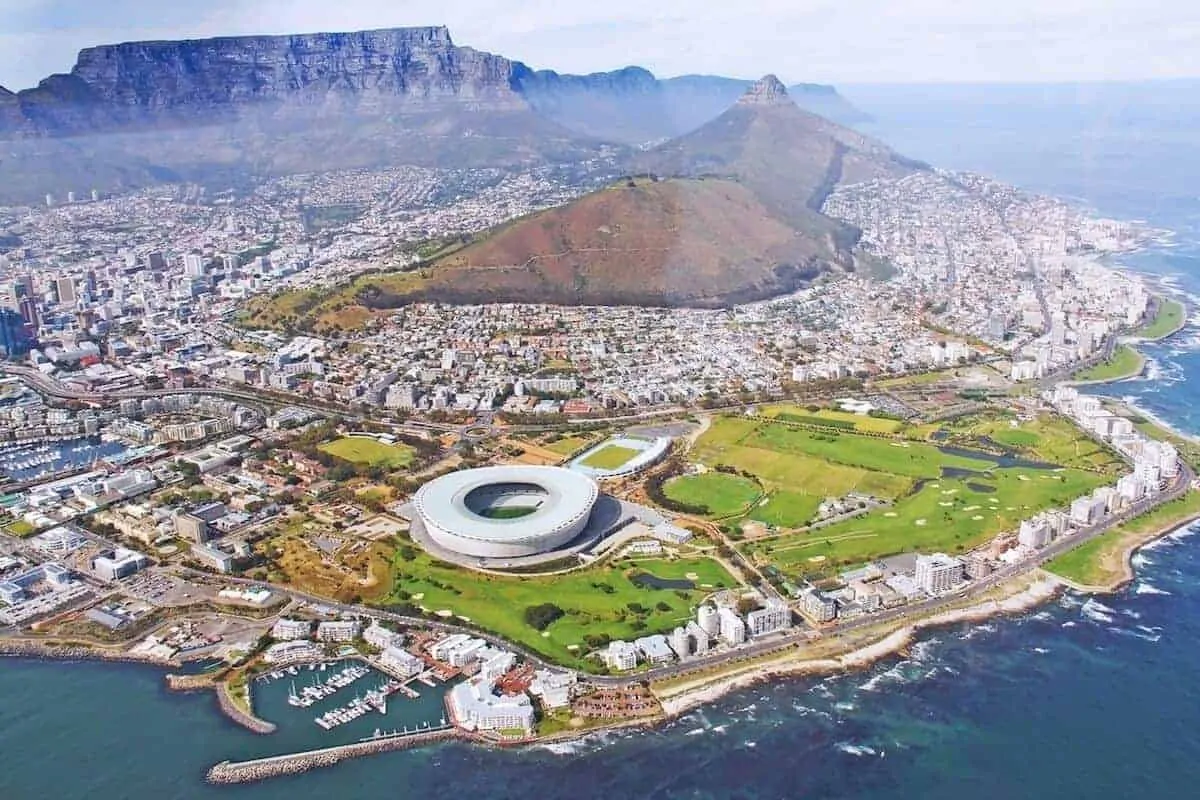 This post has been produced in partnership with Bench Africa.
Essential Visitor Info + Quick Tips for Cape Town Travel
To get to the city from the airport there are a range of metered taxis which cost between 350-400 Rand
Accommodation and hotels in Cape Town can be a little on the pricey side, although there are plenty of AirBnB or private rooms in hostels to help outweigh the cost.
Cape Town central is quite walkable, although the outer suburbs can be sprawling. Uber is available at the time of writing and a great option if you decide you're done with walking for the day. They often offer better rates than local taxi drivers too.
There is a public bus system that was built to support the 2010 World Cup, and whilst cheap, services are infrequent.
Food and Drink options are plentiful with practically every type of food imaginable available. For those on a super budget, Shoprite is a great value supermarket, Pick and Pay is a middle of the road supermarket – and Woolworths is the 'upmarket' brand. And for those who like dining out and have extra money put aside for treating yourself, head down to the food markets for some local and international fare and you can go wild at one of the many top class restaurants (particularly down at V&A Waterfront)
.
Incredible Things To Do &
Beautiful Places to Visit in Cape Town
Table Mountain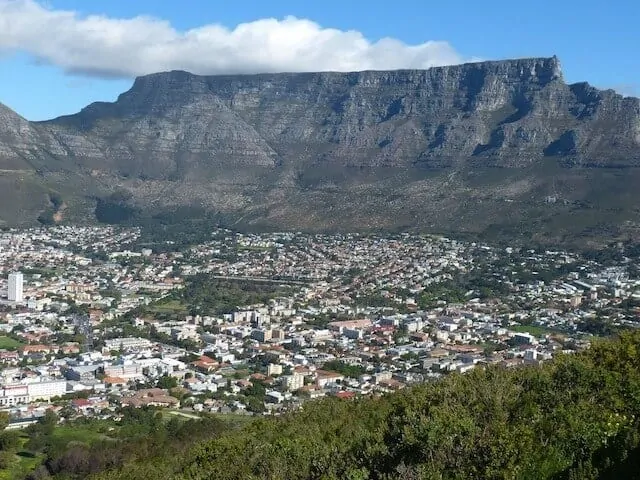 Let's start with the big one, because, well – you can't really miss it! Towering 1.085m above the mother city, Table Mountain is at the heart of Table Mountain National Park (which actually stretches from North of the City all the way down to the Cape of Good Hope), and is one of the New 7 Wonders of Nature.
The main feature of Table Mountain is the table-top like level plateau which covers a distance of approx. 3 kilometres (2 mi) from side to side, which is flanked by Devil's Peak to the east and by Lion's Head to the west. There are a wealth of outdoor activities and hiking opportunities on and around Table Mountain itself for active travelers, and for those who prefer an easier journey to the top, the world class Table Mountain Aerial Cableway (Cable Car) whisks almost 1 million a people a year up to the plateau for incredible views above the city.
It truly is one of the most beautiful places in Cape Town and one you simply cannot miss during your stay. (Although depending on the weather – you might not have a choice, as when the clouds roll in, the top of Table Mountain disappears entirely from view!)
Kirstensbosch Botanical Gardens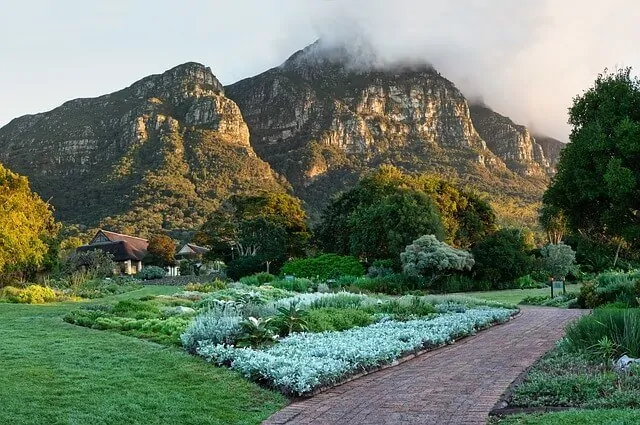 Nestled at the Eastern foot of Table Mountain, Kirstenbosch National Botanical Gardens (part of the Cape Floral UNESCO World Heritage Site) is regarded as one of the greatest Botanical Gardens in the world and is a favorite spot with locals.
Whether it's a stroll around the grounds surrounded by indigenous plants or a picnic on one of the many lawns, or even as a concert venue during the summer months, it's great place to escape the hustle and bustle of the city and easily one of Cape Town's top tourist attractions (and one of the cheapest with it's 55 SAR ($3.50USD) entrance fee!)
.
Boulders Beach
Like the caption says – no visit to Cape Town is complete without a visit to Boulders Beach to see the penguin colonies, who have called this cove protected by granite boulders (hence the name Boulders Beach) home since 1982. And my oh my do these little creatures know how to draw a crowd!
Over 60,000 people walk along the specially constructed raised boardwalks each year at a section called Foxy Beach – and which provide the best viewing opportunities – and when you do visit, the African Penguins like to let you know they are there, and because of their distinctive bray the used to be called Jackass Penguins!
September is optimal penguin viewing time, when concentrations are at their highest, but penguins can be seen all year round, and visitors in January are in for a special treat as that is when the juveniles moult on the beach. For budding photographers, early morning or late afternoon are the best times to visit as this is when the penguins are most active.
.
Go on Safari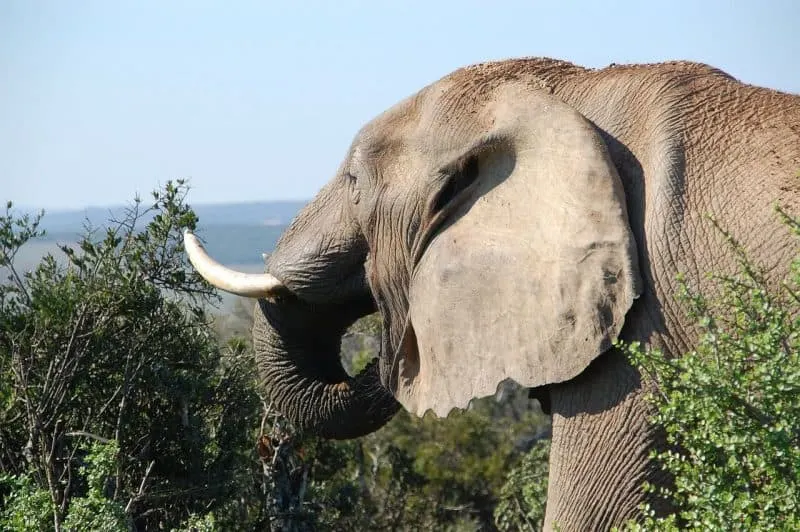 OK, so this one isn't technically one of the best places to visit in Cape Town, but you really can't go to SA and not think about a South Africa safari, and Cape Town is a great starting point. Get out into the Bush and see Africa's magnificent native animals. A safari in Africa is one of my all-time favorite travel experiences and one I hope everyone gets to experience at least once in their life.
.
Lions Head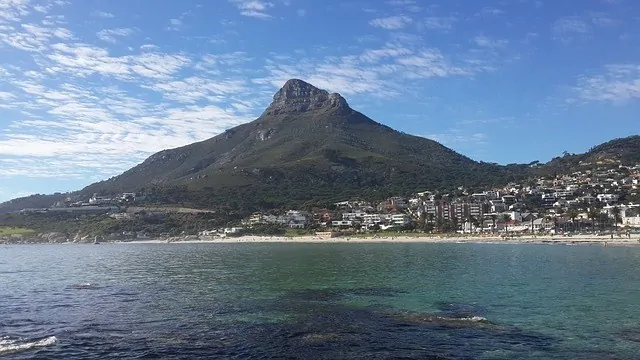 Lion's Head formerly known as Leeuwen Kop in the 17th Century by the Dutch as they believed that it (and nearby Signal Hill – Leeuwen Staart – and location of the Noon Gun) together resembled the shape of a crouching lion. By contrast the English called the peak Sugar Loaf – so I suppose it all goes down to how imaginative you are and if you're a fan of animals or sugar!
The Lion's Head Hike is one of Cape Towns favorites, and it takes around a 1-2 hours to hike to reach the summit, from which it offers magnificent views across Cape Town itself and out towards Robben Island in the Atlantic Ocean. Sunrise and sunset are some of the best times to hike; and if you are looking for a quick way back down, Paragliders use this as a take off point!
Also – there are lots of companies offer guided tours, but the trail itself is easy to find: just take a taxi/uber to the Lions Head parking lot and follow the well-marked signs up to the top. If you are heading down after sunset, be sure your battery is charged on your phone for light, or be sure to carry a headtorch. (They're actually super cheap and are one of my top buys for backpackers!)
.
Camps Bay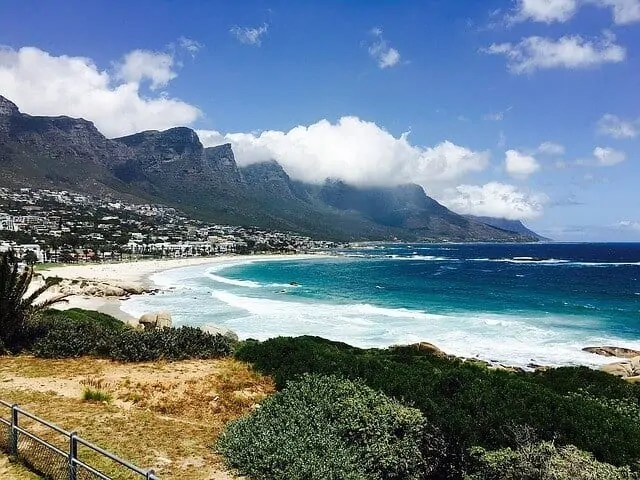 Known as one of the most upmarket areas in the heart of Cape Town, Camps Bay and its namesake beach is a definite crowd-pleaser. I mean, fine white sand, natural rock swimming pool and views of the Twelve Apostles mountains – what's not to love?!
Fine seafood restaurants and cosmopolitan cocktail bars line the beachfront; and there is even a boutique fashion mall for the discerning shopper (although if shopping here, be prepared to splash some cash!)
.
V&A Waterfront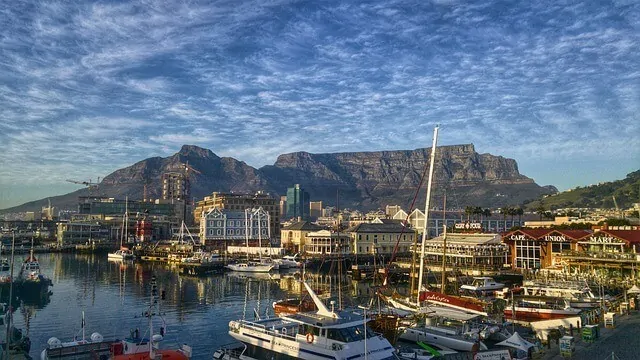 The Victoria and Alfred Waterfront (V&A Waterfront for short) is located in Table Bay Harbour at the base of Cape Town City Centre, on the Atlantic shore; and is THE shopping destination in Cape Town.
Covering over 123 hectares (which is more than 180 football pitches) the Victoria and Alfred Waterfront is separated into 5 sections: Victoria Wharf, the Watershed, The Alfred Mall and Pierhead, The Clock Tower, and Breakwater Point, which together contain over 450 stores selling everything from local artisan crafts to international designer goods.
A shoppers paradise, and a foodie haven, its the perfect place for sundowners, fine food and local delicacies.
.
Simon's Town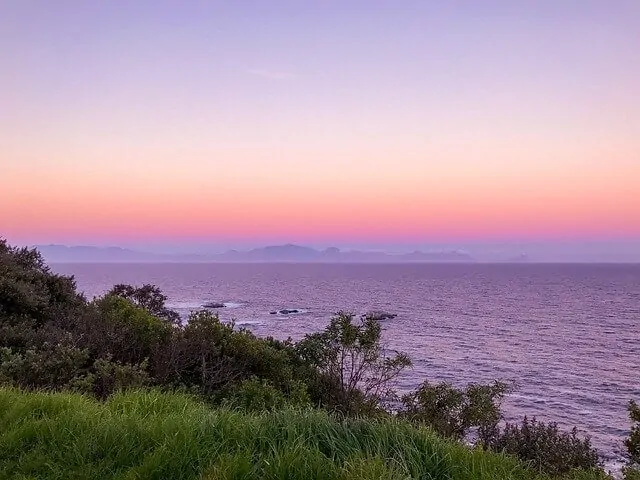 Simon's Town (aka. Simons Town / Simonstown) is a beautiful, historic town that has been home to the South African Navy for over two decades. It's also the gateway to Boulders Beach – which as we explained above – draws crowds who are after a little penguin spotting. And being located on the Eastern side of the Cape Peninsula, you can be sure there are a plethora of amazing seafood restaurants within the town.
There is also a wealth of water related activities (kayaking, diving or even cage diving with sharks!) as well as land based museums, so there is something of interest for all visitors to the town and a visit is a great way to spend a day during your visit to Cape Town.
.
Cape Point
The Cape Point Lighthouse is one of the top tourist attractions in Cape Town.
What you may not know is that there are in fact 2 lighthouses at Cape Point. The original, located 262m high up the peak, was decommissioned not long after the Lusitania was wrecked in 1911, which prompted the construction of the new lighthouse which is one of the most powerful in South Africa.
The old lighthouse set above cape point nature reserve and adorned with a white dome and red stripes and served by the Flying Dutchman funicular (for those less able to walk to the top of the peak) is what most people visit today – and has recently been included on the HopOn HopOff tourist bus route, offering an alternate option to an organized tour or hiring a car.
.
Cape of Good Hope

As the sign says, the Cape of Good Hope is the most South Western Point on the African Continent; and when it was first discovered by Portuguese sailors it was originally called the Cape of Storms, however the Portuguese King changed it to the Cape of Good Hope as he hoped that it navigating around it would bring wealth and prosperity from the East. And it just sounded nicer.
The walk down from the Lighthouse to the Cape of Good Hope is along well-kept boardwalks and makes for a lovely stroll for those who want a little ocean air in their lungs.
.
Chapman's Peak Drive

One of the best bits of driving in Cape Town – and one of the world's most scenic drives, Chapman's Peak Drive traverses around Hout Bay and up to Noordheok Beach (see my warning below).
Chapman's Peak itself if the name of the mountain which sits on the Western Flank of the Peninsula and which falls steeply down into the ocean and the road beneath is shared not only with road trip lovers, but also the Cape Argus Cycle Race and the Two Oceans Marathon. This epic marine drive is one of the best places to visit in Cape Town – but just keep in mind that it is in fact a toll road – so plan your route wisely!
.
Helicopter Ride Above Cape Town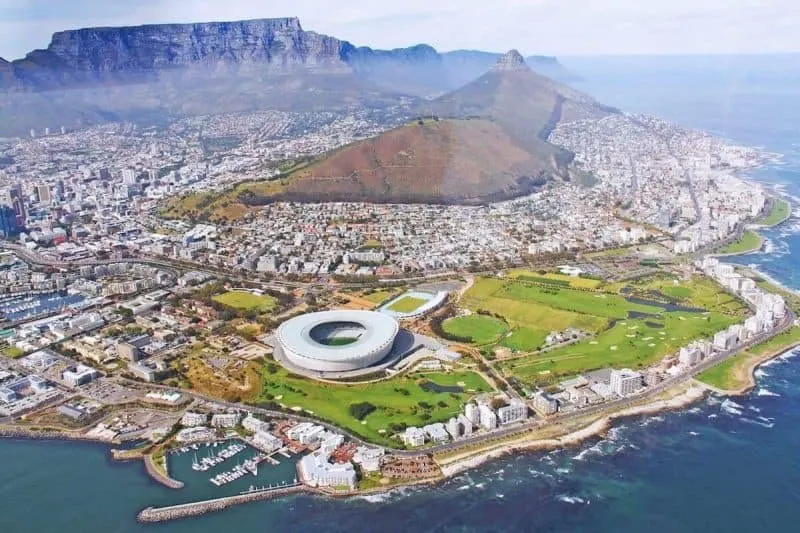 Who new that on the best places to visit in Cape Town was actually the skies above it! Take in the amazing Table Mountain and, Chapman's Peak from above, and spot where two oceans (The Indian and Atlantic) meet. And you don't need to worry about missing anything as the on board commentary will keep you entertained throughout the 25 minute flight.
If this is your maiden helicopter voyage – or even if it isn't – Cape Town is a fantastic city to see from above. Check Availability & Book your Helicopter Ride here.
.
Bloubergstrand Beach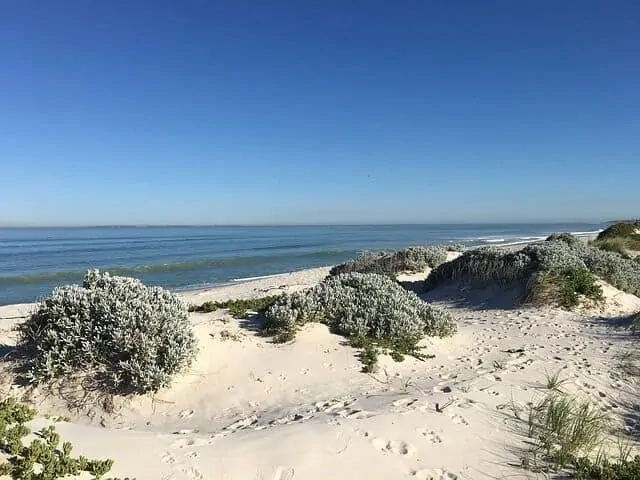 Bloubergerstrand – with literally means 'blue mountain beach' (and is also know as Blaauwberg Beach or Blouberg Beach) is a kite-surfers paradise, and the view of Table Mountain from the 10km strip of white sand is one of Cape Town's most photographed views. A typical beachfront stretch offers cafes and restaurants galore, and a lively weekend scene when street vendors with African and crafts or ice-cream and pancake stalls are set up along the seaside parking.
RELATED: Another famous beach – and one that is often recommended in lists such as these is 8km stretch of white sand at Noordhoek Beach – however in 2018 there was a string of muggings, attacks and murders; which seem to have continued into 2020 – and both locals and tourists have been advised to avoid the area for their own safety.
.
Wine Country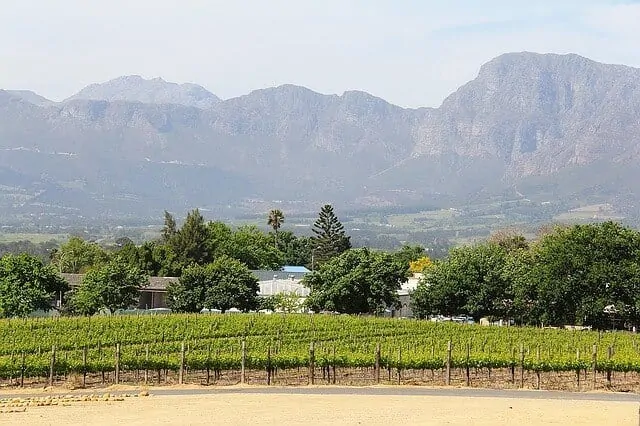 Visiting Cape Town and not going Wine Tasting should actually be a crime.
Just beyond the city limits there are 5 different wine regions for foodies to explore. The largest and most well known of the Cape Winelands regions is Stellenbosch with over 200 wine and grape producers, but there is also the Helderberg Wine Route, Durbanville Wine Route and the Franschhoek Wine Route (that has its own wine tram!); and very near Cape Town is the Constantia Wine Route which is a mere 20 minutes from CT and is home to some of the countries oldest and most prestigious vineyards and wine estates.
.
Robben Island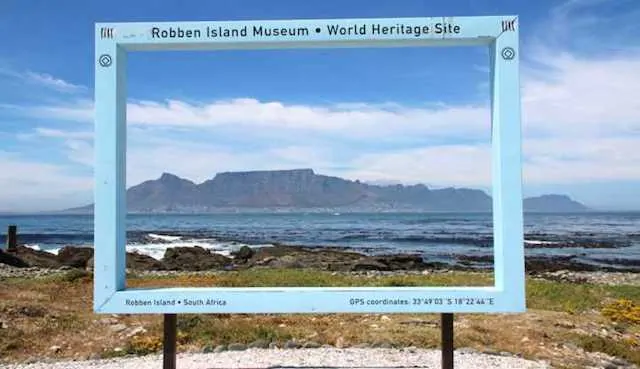 Robben Island, located off the shores of Cape Town in the Atlantic Ocean, is prison island that held Nelson Mandela (among other political prisoners) during his 27 year incarceration. It has now been turned into a museum and designated a UNESCO World Heritage Site.
Tours are conducted 4 times a day and include the round trip ferry ride. (Click Here to Book Your Tickets) Visitors are escorted by a tour guide via bus around the Island passing walls built by prisoners, the graveyard where inmates who succumbed to leprosy were buried, the Lime Quarry, Robert Sobukwe's house, the Bluestone quarry, the army and navy bunkers and finally the Maximum Security Prison before ending the tour with a viewing of Nelson Mandela's cell.
.
Greenmarket Square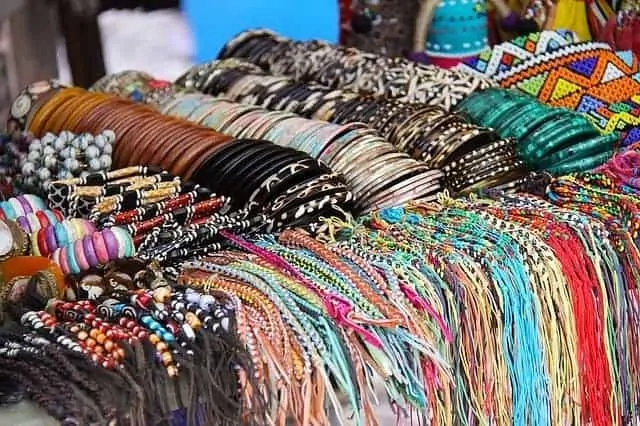 OK, so Greenmarket Square is nowhere near as glamourous as the Victoria & Albert Waterfront, but there are lots of stalls here selling handcrafted goods and jewellery and there are definitely bargains to be had.
However, the traders here can spot a tourist a mile off, and you'll need your best negotiating skills, and the ability to walk away if you are to be sure you get a good deal. And remember when haggling – the aim isn't to get the cheapest price, but to settle on a price you are happy to pay and the trader is happy to sell at. Be firm, but don't be insulting.
.
Muizenberg Beach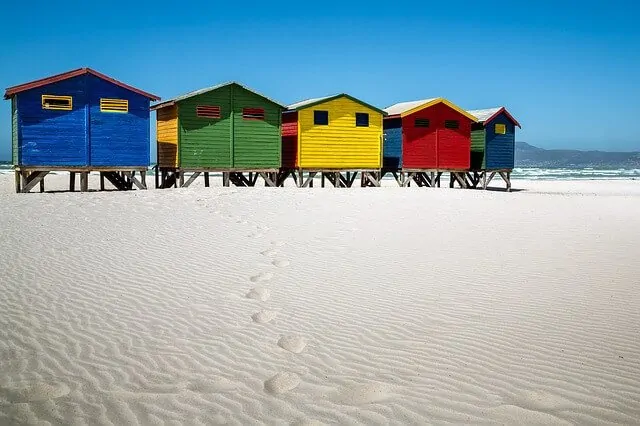 With it's colorful Instagram-worthy beach huts, it's a wonder that this beach isn't over-run with selfie-stick toting tourists, but (for now) it remains an relatively unknown spot among tourists and is one of the real hidden gems in Cape Town. Surfers on the other hand know that Muizenberg Beach is home to one of the most active surfing communities in South Africa, and locals flock in droves to the beach during summer to enjoy this stretch of white sand perfection.
.
Duiker Island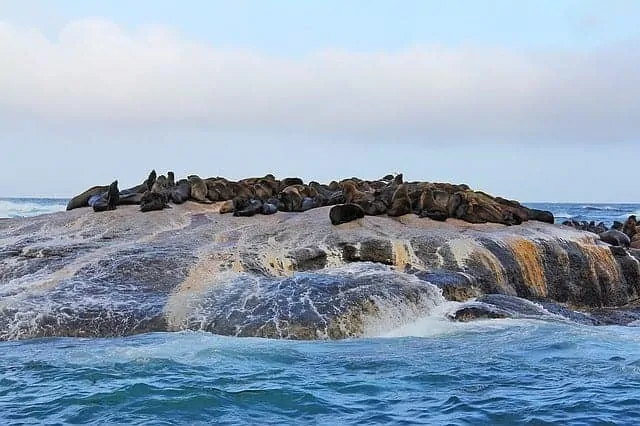 Duiker Island (also know as Seal Island – you can probably guess why from the image) is a favorite spot with tourists and photographers located in Hout Bay in an area brimming with bird and marine life. Boats regularly take visitors out to see the Island and there are often cruises throughout the day.
.
Bo Kaap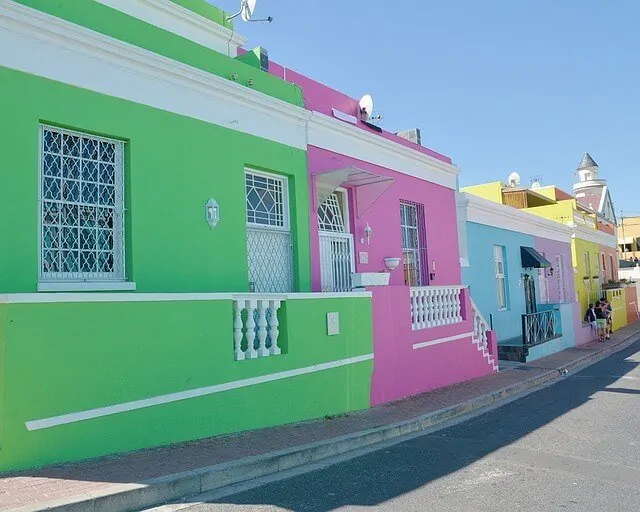 Perhaps the most famous area in all of South Africa, known throughout the world for it's multi-colored houses. Culturally rich Bo-Kaap is located at the base of Signal Hill on the outskirts of the city and came into being in the 1760s when numerous "huurhuisjes" (rental houses) were built and leased to slaves brought over from Malaysia, Indonesia and other places in Africa.
Whilst the houses were leased to the slaves, the could only be painted white, however when the slaves were eventually allowed to buy the properties they painted them every colour of the rainbow as an expression of freedom. It's a perfect place for a walking tour and the largest property in the area is now the Bo Kaap Museum which it is the best place to learn about the history of the area.
.
Day Trips from Cape Town
Head out of Cape Town along the Garden Route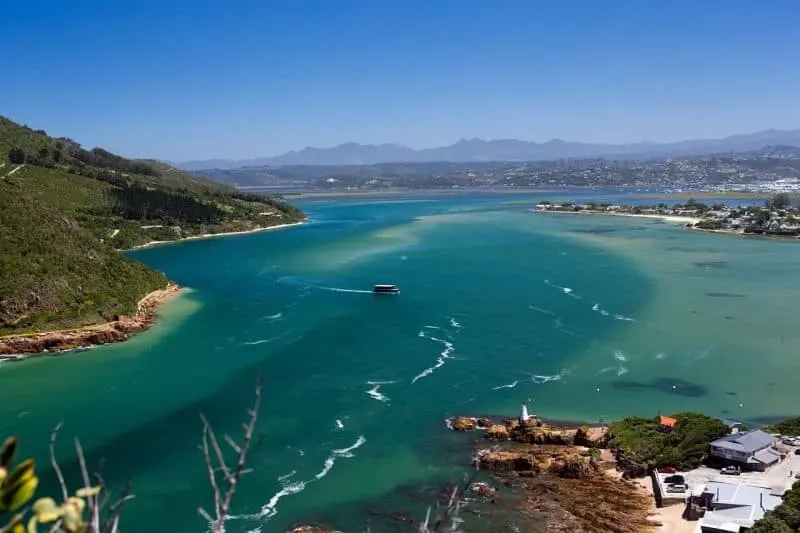 If Chapman's Peak Drive piqued your interest and got you ready for a road trip, you can look no further than the Garden Route which snakes it's way down the coast from Cape Town to start at Mossel Bay and ends at Storms River. But if you have gotten so far I highly recommend carrying on to Johannesburg (and we have a guide for exactly that here!).
.
Hermanus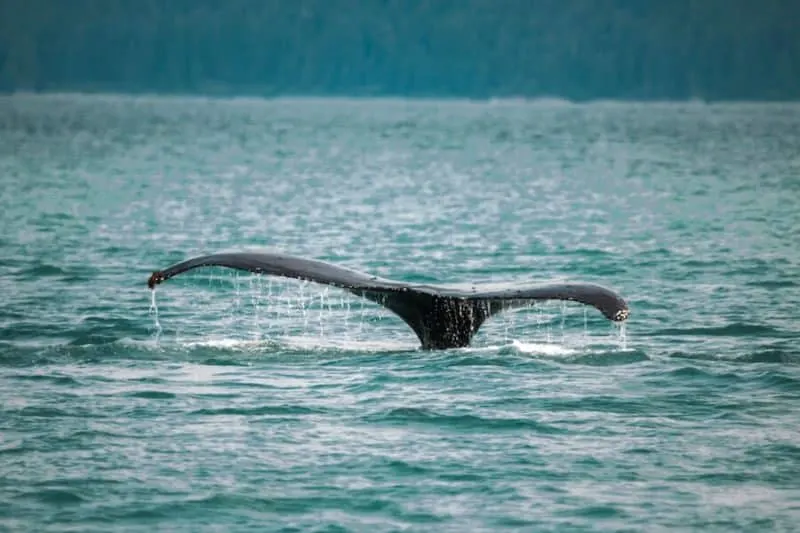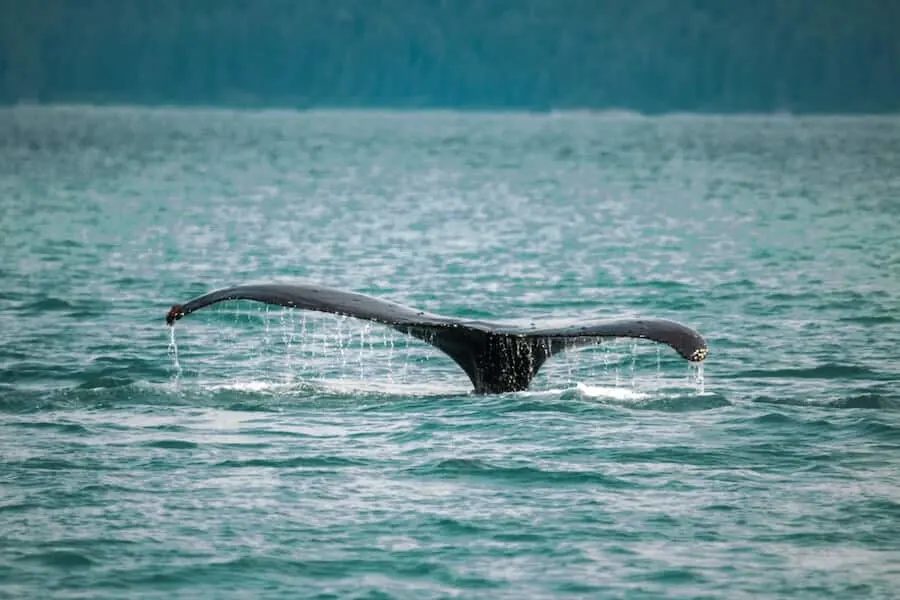 If you are not up for a huge drive from one capital to the other along the Garden Route or simply don't have a car, why not take a short trip down to Hermanus on an organized tour. This pretty coastal town comes alive between June to December when Southern Right Whales are migrating along the coast whale watching cruises depart the shores daily.
.
Gansbaai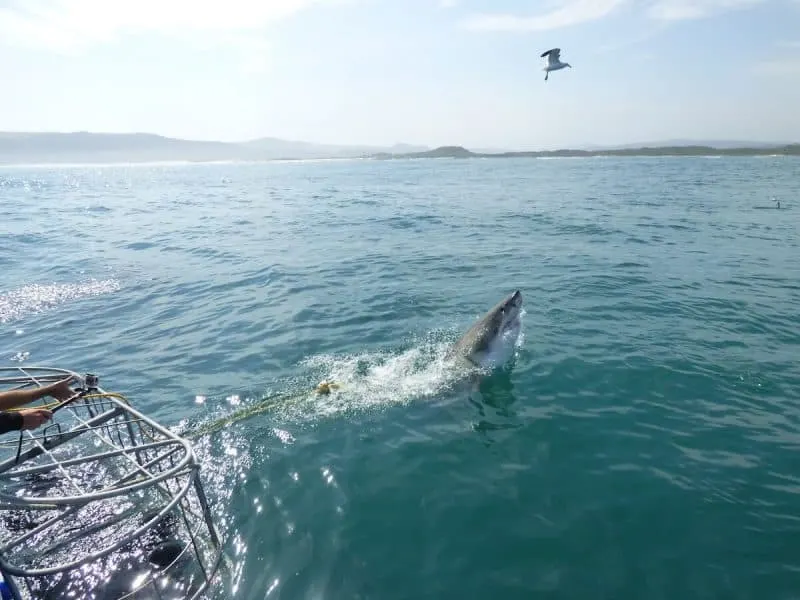 And if simply watching the Whales go gracefully by is not enough for you – and you don't mind getting in the drink with something with a few more teeth, be sure to head down to Gansbaai – the gateway town to South Africa's Shark Alley. Hop on the tour bus with fellow daredevils and head out on this all day adventure. You'll be fed and watered, no dive experience is necessary and wetsuits, mask and snorkel (and cage!) are provided – along with (typically) 3 guaranteed swim-by's from these incredibly powerful yet graceful great white sharks. Check Availability & Book Your Shark Cage Diving Adventure Here.
So there you have it – hopefully this Cape Town travel guide and travel tips has given you a great list of Places to Visit in Cape Town to help with planning your trip and to make sure you get the most from your visit. Don't forget to let me know your own highlights once you're back! Or if I have missed your favorite spot in Cape Town, let me know in the comments below.

Oh, and if you liked this post please share on Facebook, flip, tweet or pin – I'd really appreciate it! Click the P in the share bar for full size images.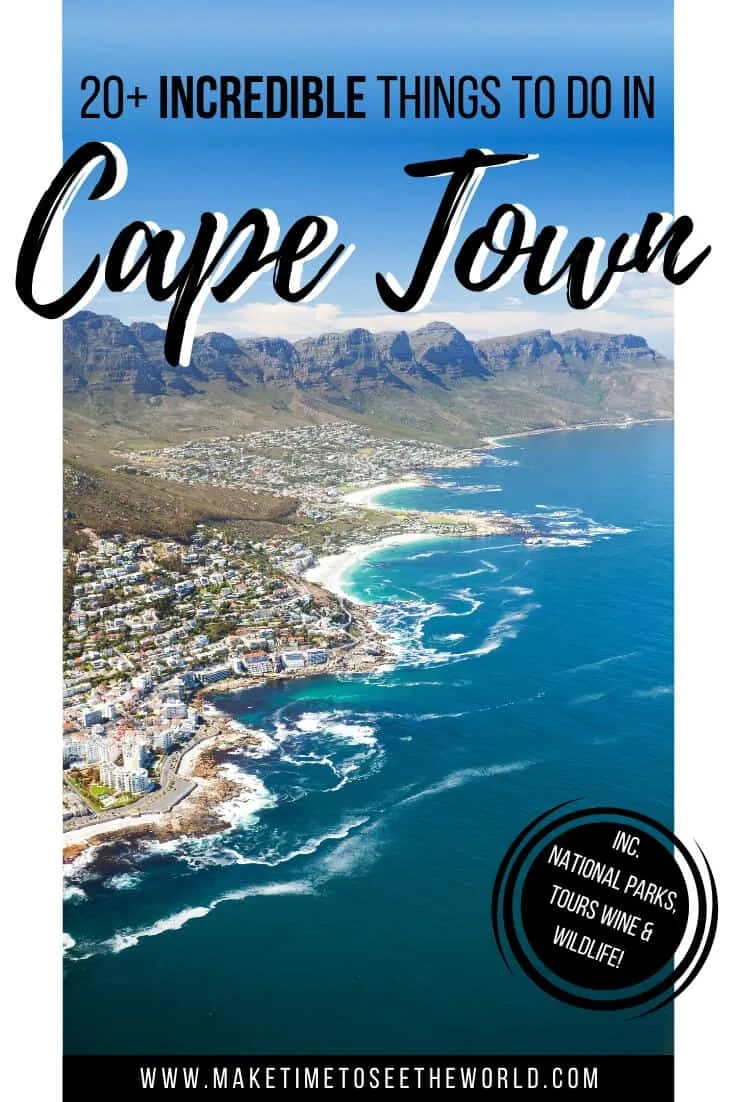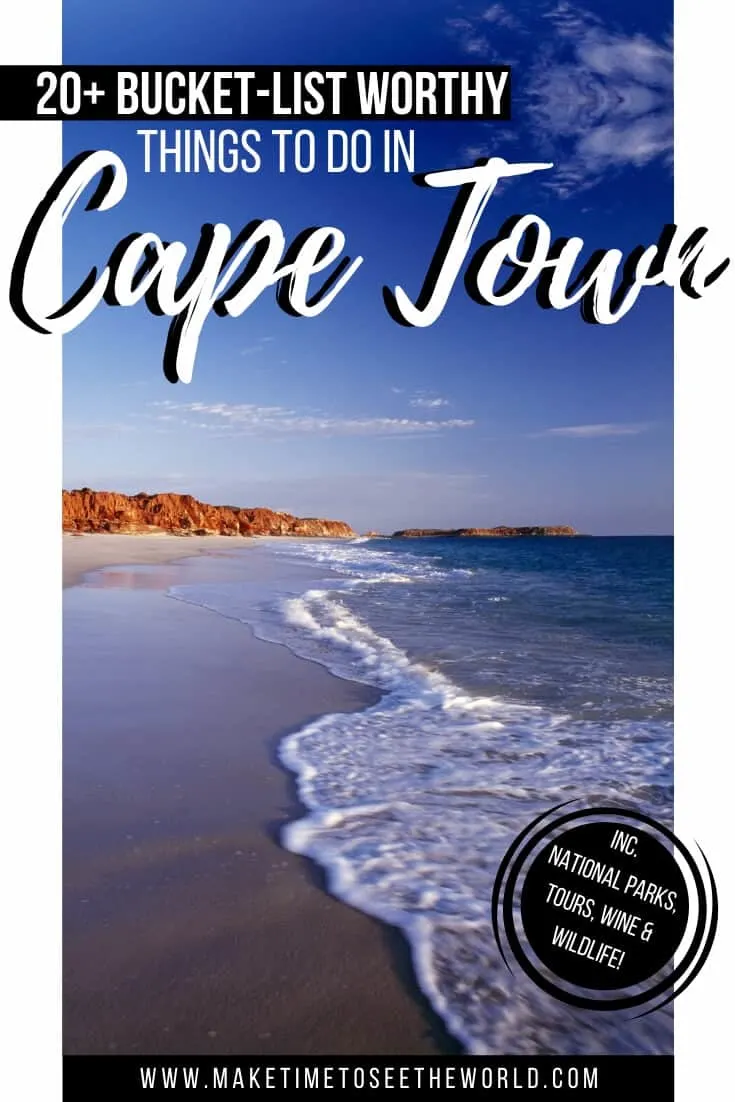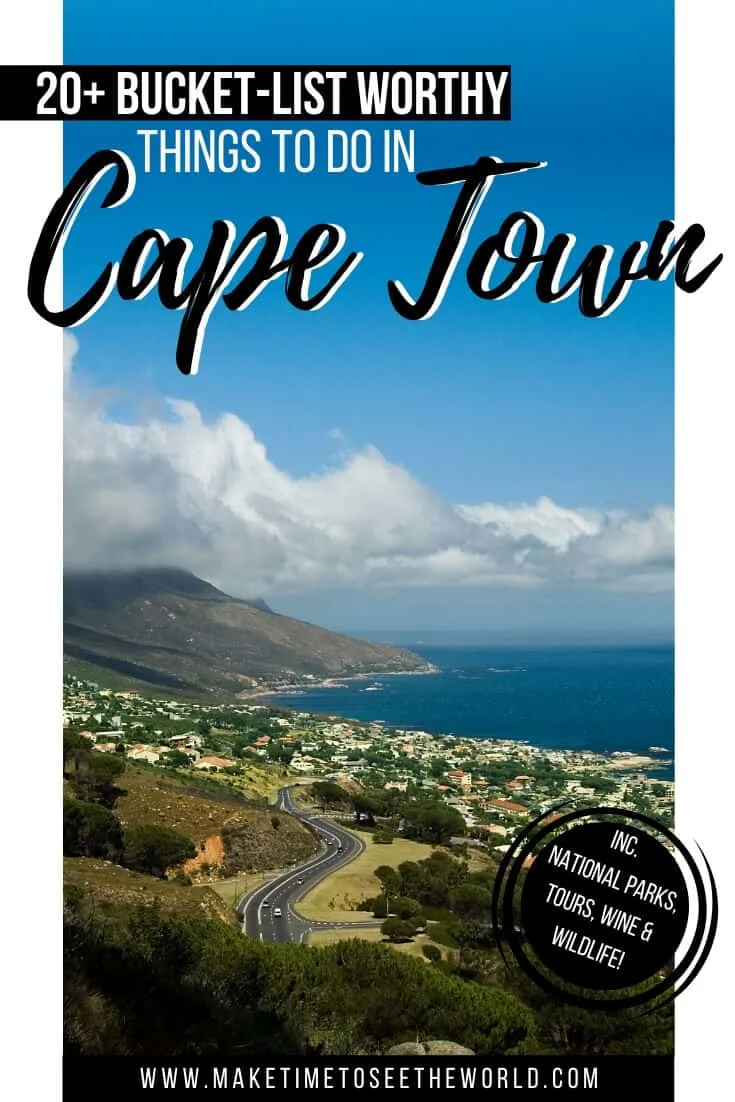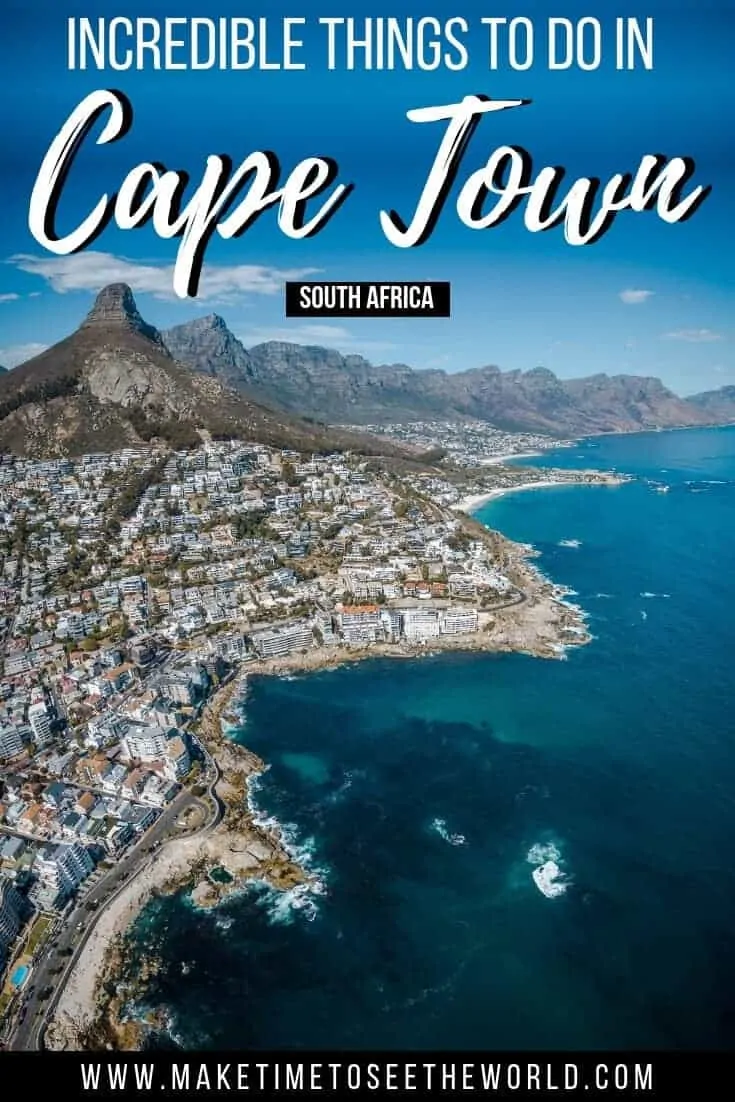 READY MORE TRAVEL INSPIRATION? YOU MIGHT BE INTERESTED IN THESE TRAVEL TIPS, TRAVEL ARTICLES, DESTINATION GUIDES, TRAVELER RESOURCES, TRAVEL GEAR GUIDES AND RELATED POSTS ABOUT OTHER AMAZING PLACES AROUND THE WORLD:
Hi There! Thanks for reading our travel guide to the Best Places to Visit in Cape Town! I just wanted to let you know that this post contains affiliate links, which means if you purchase something after clicking a link, I may get a small commission – which is at absolutely no cost to you. If you enjoyed this article and are going to be searching for some of the things I mention anyway, I would love it if you could click through from the links above & thank you in advance! Read my full Disclosure here.

Thank you for reading the MakeTimeToSeeTheWorld travel blog.