The awe-inspiring African continent has so much to offer – why not let these incredible Movies about Africa transport you there!
As the world's second-largest continent, Africa is made up of 54 vibrant countries that boast some of the world's most beautiful landscapes and amazing wildlife, not to mention some of the world's oldest tribes, cultures and traditions. For any of you about to jet off to this magical destination we are super jealous! (If you've been around a while, you'll know that Africa is Vicki's favorite continent) And for any of you looking to feed your African inspiration even more, we have just the ticket. We've compiled a list of the 30 Best Movies about Africa to help you get a little taste of this glorious continent.
So what are you waiting for? Grab some popcorn and let's get started.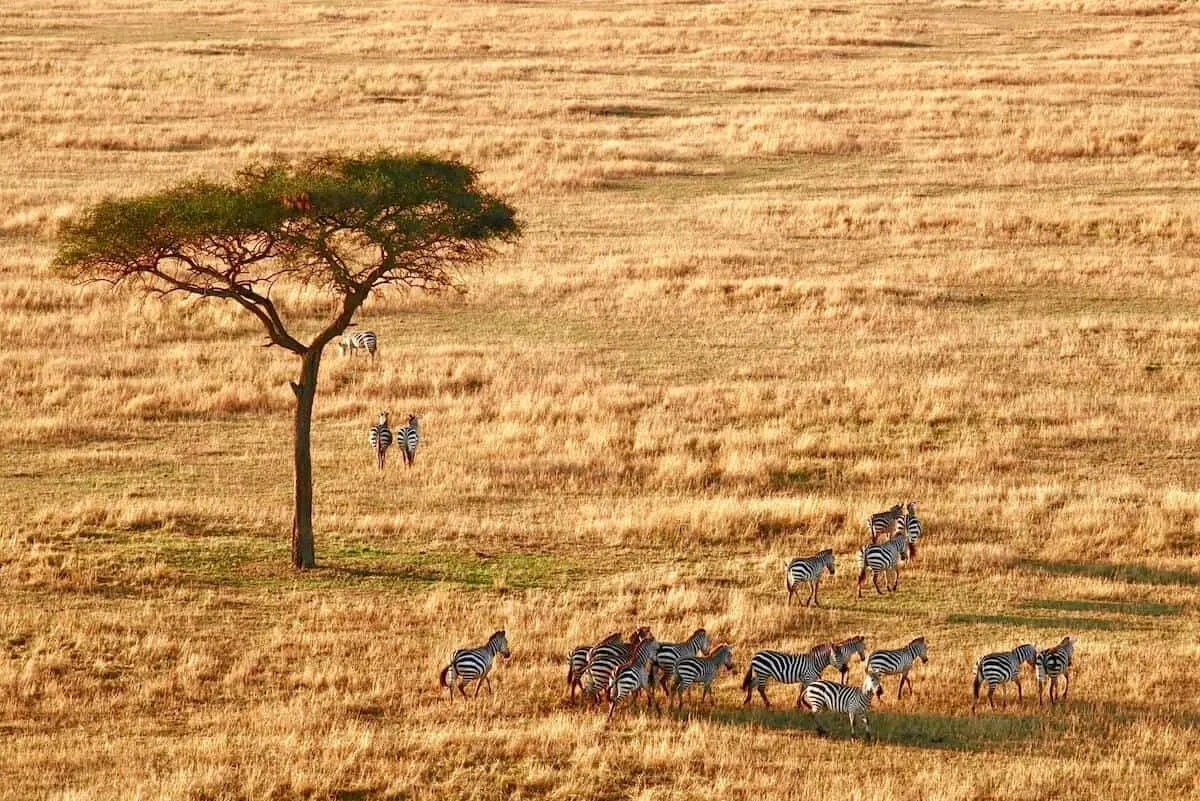 Disclaimer: Almost all posts on this site contain affiliate links. This means that if you click on any of the links in this post about the Best Movies About Africa (and make a purchase) I may receive a small commission at absolutely no cost to you. Each post is carefully crafted to (hopefully!) answer all your questions and recommendations are made where we believe they will improve your trip and help with your planning. As such we thank you in advance should you decide to click & buy. Read my full Disclosure here.
30 INCREDIBLE Movies About Africa to Inspire & Entertain
The Boy Who Harnessed The Wind (2019)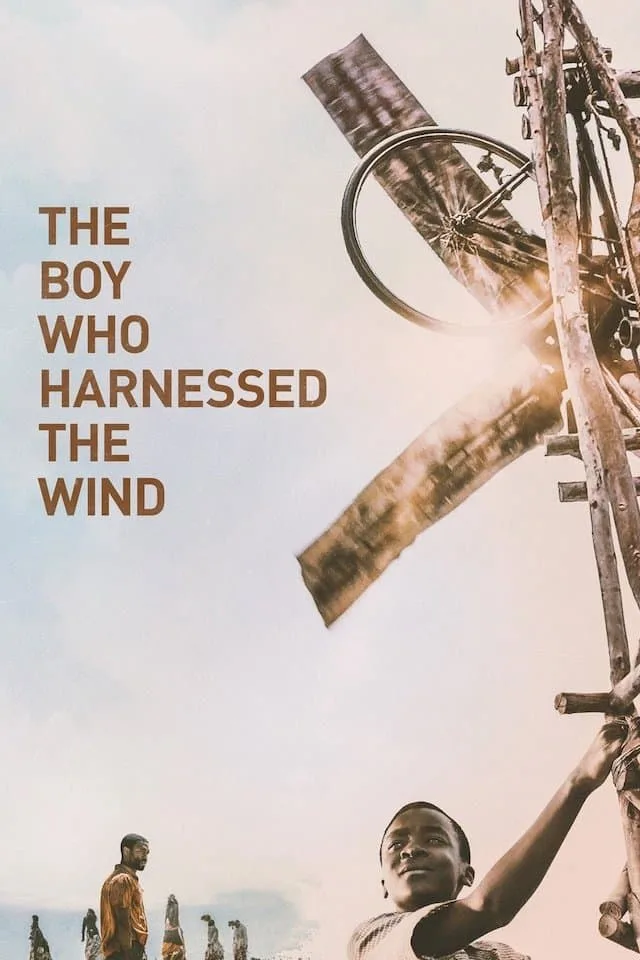 Based on a real-life story, The Boy Who Harnessed The Wind tells the tale of the Malawian boy William Kamkwamba who helped save his community. A British film that premiered at the 2019 Sundance Film Festival, it's available to stream on Netflix.
Mandela: Long Walk To Freedom (2013)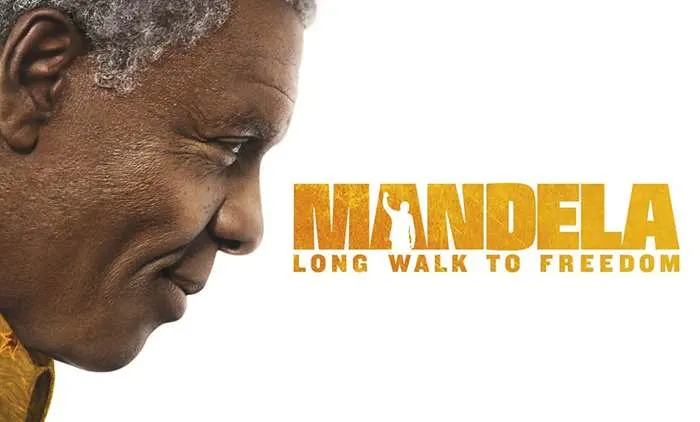 Follow in the footsteps of South Africa's first black leader, Nelson Mandela. Based on his autobiographical book navigating his childhood, education, coming of age and 27 years incarceration in Robben Island (and other) Prisons, it's an incredible dramatization of the life of an extraordinary man. Compelling, emotional and uplifting, it is available to stream on Stan; and to read all about it from the man himself, you can grab his autobiography here.
Out of Africa (1985)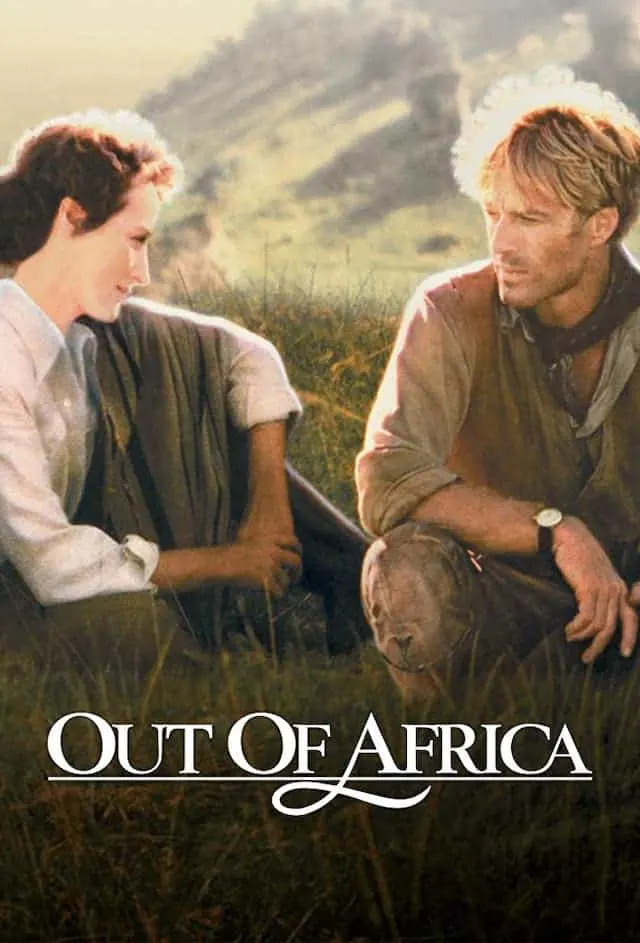 Starring Robert Redford and Meryl Streep, this epic romance, set in Kenya in colonial times, it tells the story of a passionate love affair between a plantation owner and a big game hunter. When Sydney Pollack brought Karen Blixen's autobiographical book of the same name to life, he clearly pulled out the 'best' bits to create this cinematic masterpiece. But whilst the book itself is considered a modern classic (IMO) it is as dull as dishwater. It baffles me that a woman can lead such an unusual and eventful life, yet write a book so dry and boring. Stick with the film version & click the image above to stream through Amazon.
The Last King of Scotland (2006)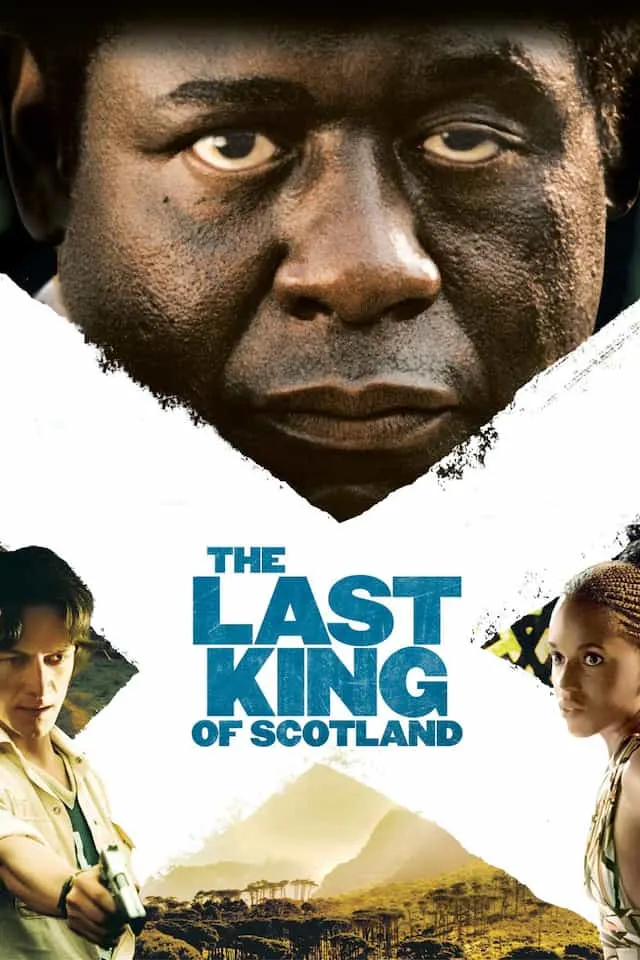 Based on Giles Foden's 1998 novel (grab the book here), it recounts the tale of a Scottish doctor who travels to Uganda and becomes the physician of the country's cruelest leaders Idi Amin, AKA the butcher of Uganda. Starring James McAvoy as the doctor, and Forrest Whittaker as the dictator, viewers are given a brief insight into the violent rule of Amin who it is believed was responsible for the deaths of up to half a million people during his time in power.
Gorillas in the Mist (1988)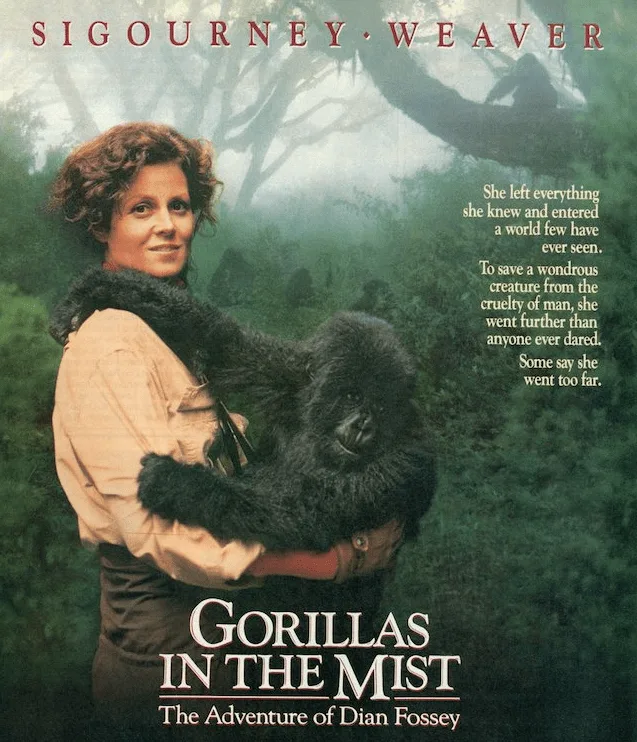 Based on the work of Dian Fossey in Rwanda with mountain gorillas, this is a must-see blockbuster, nominated for five academy awards. Walking away from her life in the USA, Dian moved into what is now known as the Virunga mountains in an attempt to habituate and learn about these magnificent creatures. Although not everyone was pleased with her work. The book and the film provide a fascinating insight into a world of endangered mountain gorillas, poachers and the politics of the time.
The African Queen (1952)
A true Hollywood classic, The African Queen stars Humphrey Bogart and Katherine Hepburn and tells the tale of a missionary and a captain who attack an enemy warship during WW1. OK, so this one isn't really a film about Africa in the truest sense, as she merely acts as a backdrop to the adventure, but you can't go wrong with a bit of Hollywood glamour.
Hotel Rwanda (2004)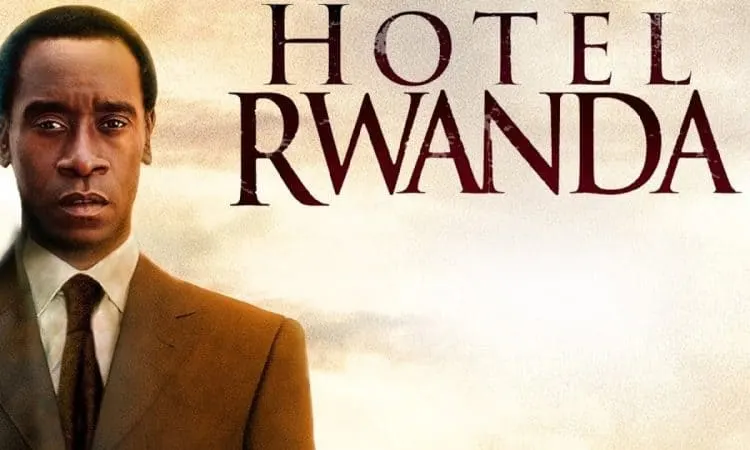 Set during the bitter struggle against the Hutu militia in Rwanda, hotel manager Paul Rusesabagina houses over 1000 Tutsi refugees. Having recently visited Rwanda and the Genocide Museum in Kigali (and spent a subsequent boozy afternoon at the real Hotel Rwanda, Hôtel des Mille Collines trying to make sense of it all), I have been reading as much as I can about the atrocities that were committed, how they were allowed to happen and reading the stories of survivors. If you are interested in finding out more I recommend the following books:
Sembene! (2015)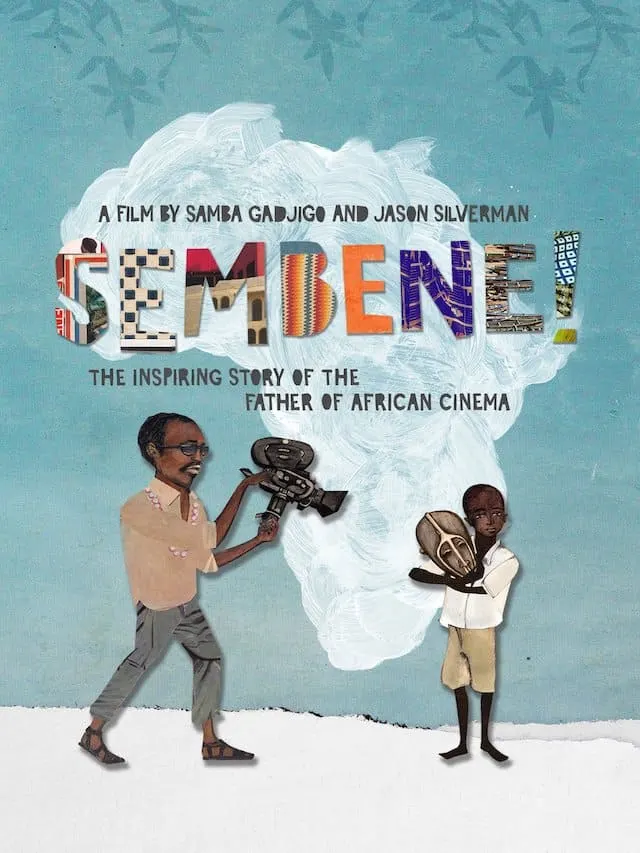 Senegalese Ousmane Sembène is one of the most celebrated filmmakers having made the first-ever sub-Saharan feature film and is considered the father of African cinema. Sembene! is a documentary about his life that is well worth a watch for any film fanatic.
The Constant Gardener (2005)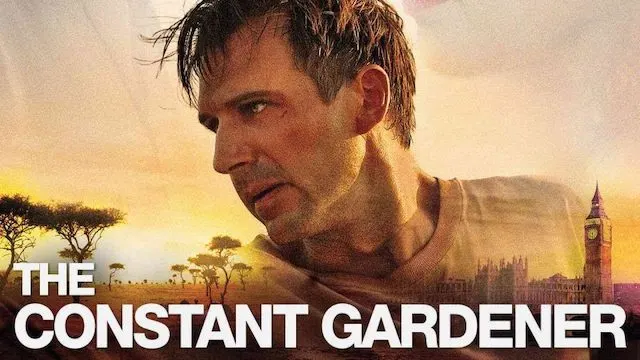 Starring Ralph Fiennes and Rachel Weisz, this moving film set in Kenya (and based on the book of the same name) uncovers the murder of a socially conscious lawyer and activist and her husband who won't rest until he discovers the truth behind her death.
Blood Diamond (2006)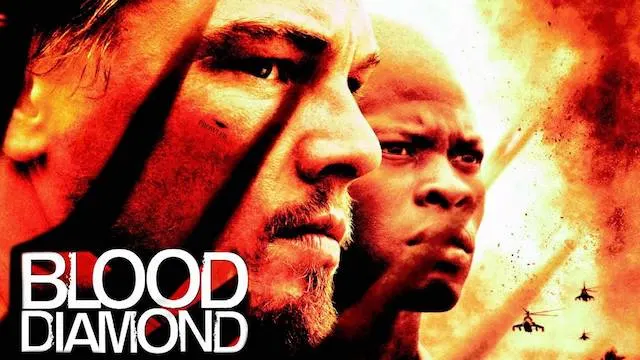 Set during the Sierra Leone Civil War, Leonardo DiCaprio plays a smuggler and businessman on the hunt for the world's most priceless diamond. Nominated for 5 Academy Awards, it is a blockbuster worthy of a couple of hours of your time (and is currently available to stream on Netflix).
Born Free (1966)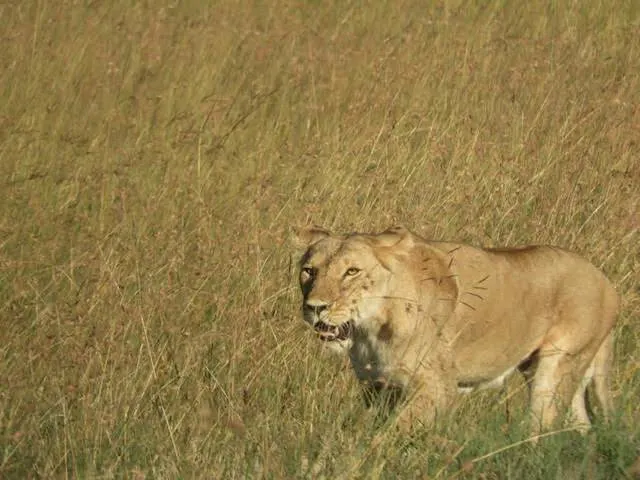 Born Free is the heart-warming real-life story of Elsa the orphaned lion cub, raised by a couple and later released into the wilds of Kenya.
The Legend of Tarzan (2016)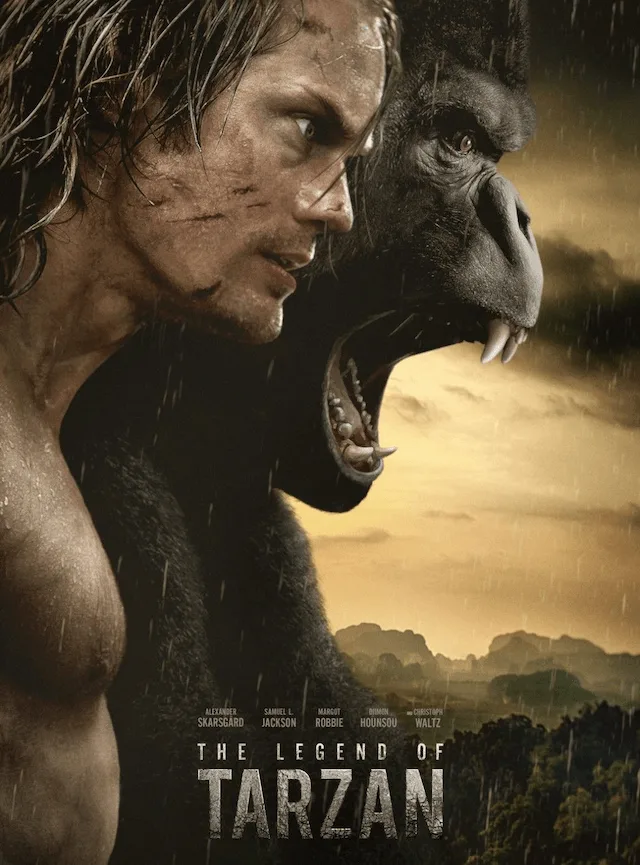 The latest adaptation of Edgar Rice Burroughs' 1912 novel of the same name, The Legend of Tarzan (starring Alexander Skarsgård as the lead, Margot Robbie as his Jane, and one of my favorite bad guy actors, Christopher Waltz as the villain) follows Tarzan's journey from Victorian England back into the Congolese jungle as he and his wife are lured into a treacherous trap. Another film using Africa more as a backdrop to the story rather than a focus, and a digitally created (and inhabited) jungle, it's an action-packed, suspense-filled 110 minutes of escapism.
The First Grader (2010)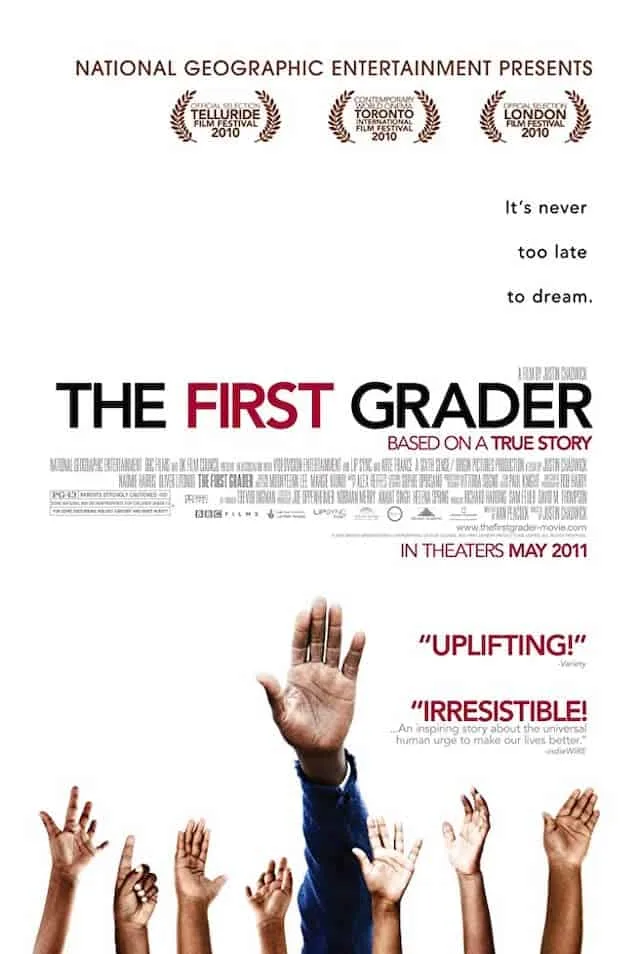 A moving story about the determination of an 84-year-old wanting to learn to read and write after the announcement that the Kenyan government will be making education free for all.
Timbuktu (2014)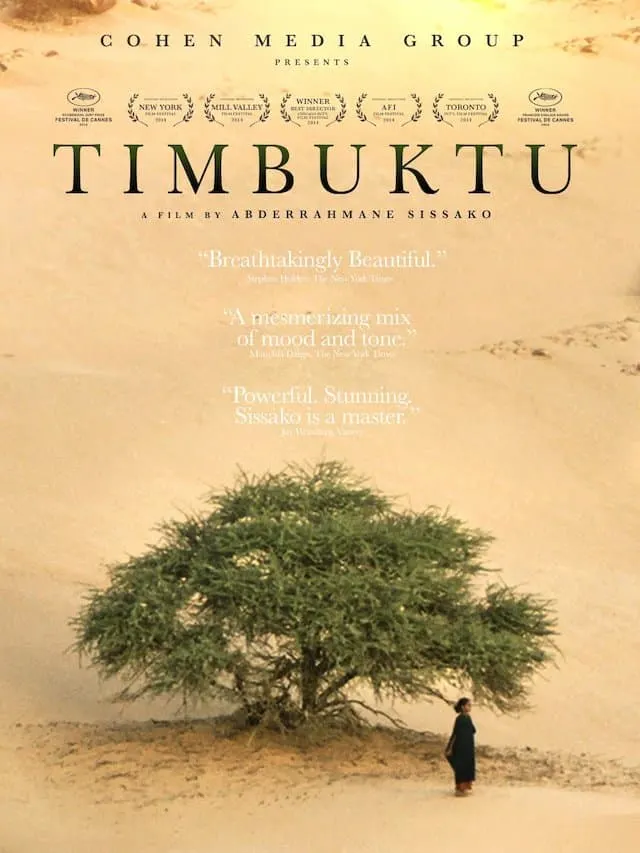 On the run from religious control, a farming family travel to Timbuktu for a quiet life which couldn't be further from the truth. A Mauritanian-French film, available with English subtitles, is a story about ignorant and fanatical religious groups that impose their views using violence and destroying the social fabric of society with a tragic end. It is a moving and emotional movie played by a superb cast.
The Good Lie (2014)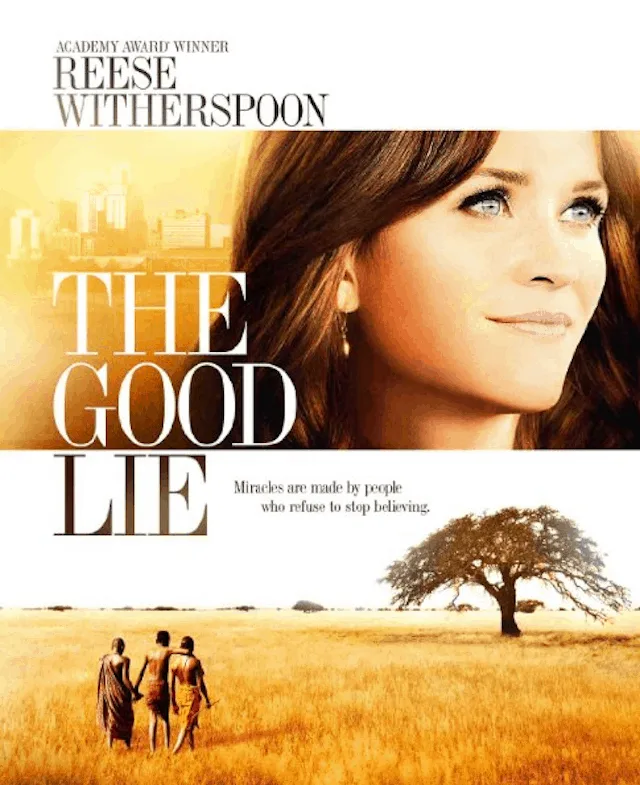 Reese Witherspoon plays an employment agency counselor whose life is about to change when she begins helping a group of Sudanese refugees build a new life in the US.
The Burial of Kojo (2018)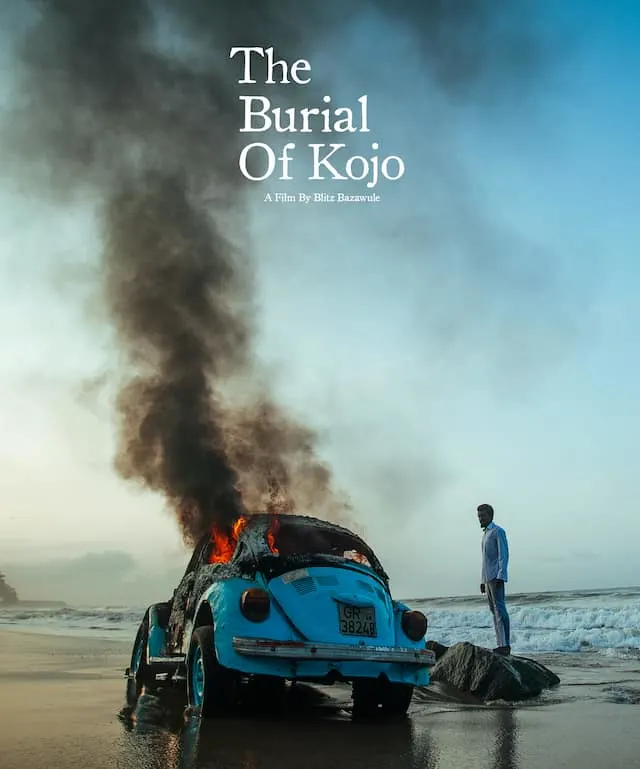 The Burial of Kojo is a 2018 drama film set in Ghana, written and directed by Blitz Bazawule. Filmed entirely in Ghana on a micro-budget. The movie tells the story of a man's vengeful brother who traps him in an illegal mine shaft, inspiring his daughter to embark on a journey to rescue him – and is currently available on Netflix in some parts of the world.

Virunga (2014)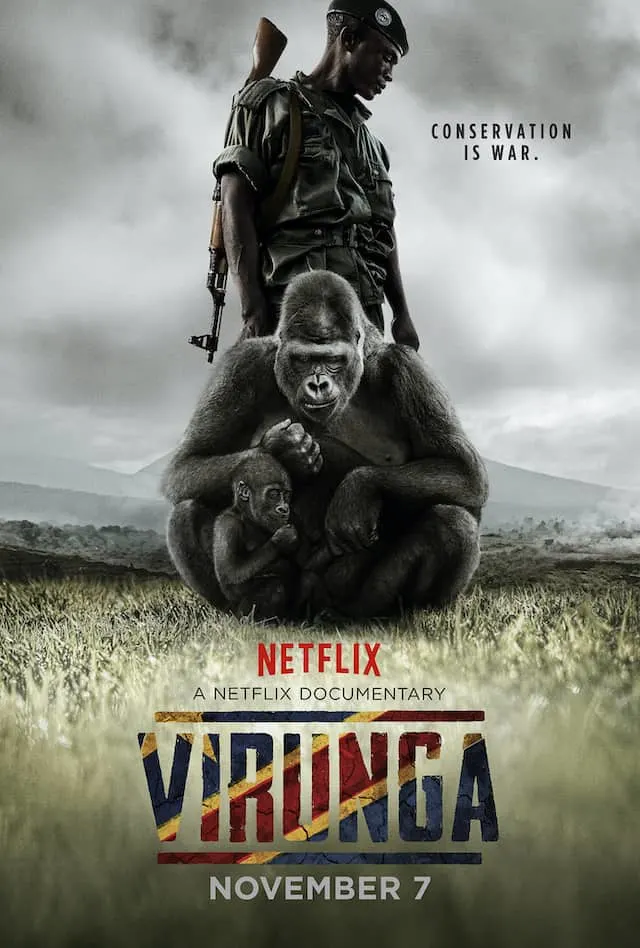 The award-winning Netflix documentary tells the true story of those fighting to save the mountain gorillas of Virunga, Africa's oldest national park.
Skin (2009)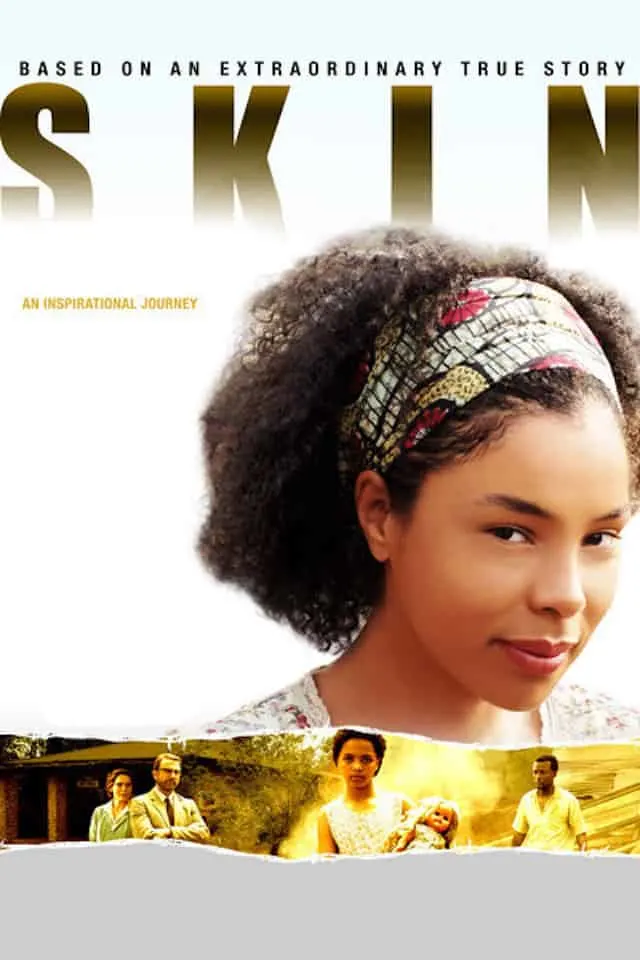 Skin is based on the moving true story following a white South African couple who gave birth to a black girl during the height of the apartheid in 1950 – and her incredible journey.
The Lion King (1994 & 2019)

No list of films set in Africa would be complete without featuring the magnificence that was and is The Lion King. It was probably the first movie you saw that introduced you to the continent as a child, and although not set in one particular African country, brings together various different characteristics of African wildlife and habitats to create a fantastic, (mostly) feel-good, sing-a-long film. I personally think it is one of the best movies set in Africa that has ever been made, it is one of my favorite Disney films of all time and definitely inspired me to go on my first (and second, and third!) African safari. And of course, both versions are available on Disney+.
Nowhere in Africa (2001)

Another foreign language film on our list, this German film is based on the autobiographical novel by Stefanie Zweig in which a German-Jewish family flee to Kenya in 1938 to escape Nazi Germany.
Tsotsi (2005)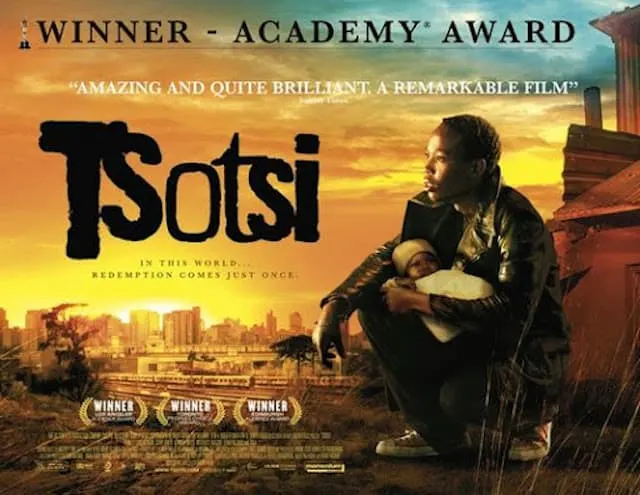 An amazing insight into a different side of Africa. When a gang leader finds a baby on the back seat of a stolen car his life is never the same again. Critically acclaimed for its spectacular performances, Tsotsi went on to win an Oscar for best foreign-language film, one of the first movies set in Africa to do so.
War Witch (2012)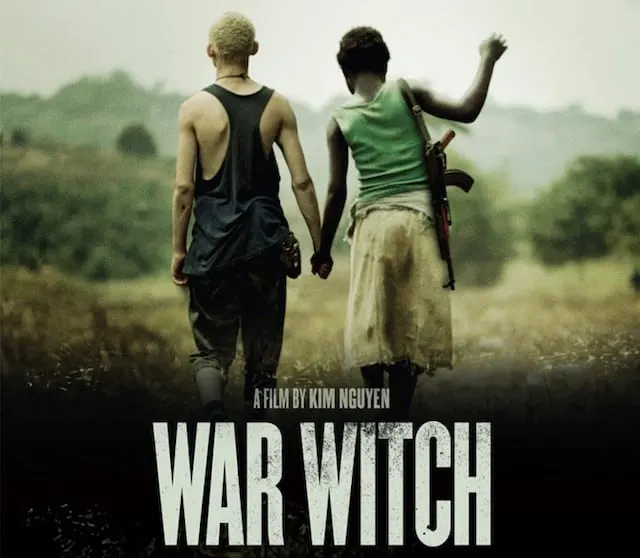 Filmed in the Democratic Republic of Congo, Komona a 14-year old girl is believed to be a witch when she is abducted and forced to become a child soldier. Inspired by a real story that took place in Burma, Nguyen relocated the story to Africa and spent 10 years watching and catching children's points of view with his camera and mixing in tightly edited flashbacks to create the film as we can see it today.
Big Men (2014)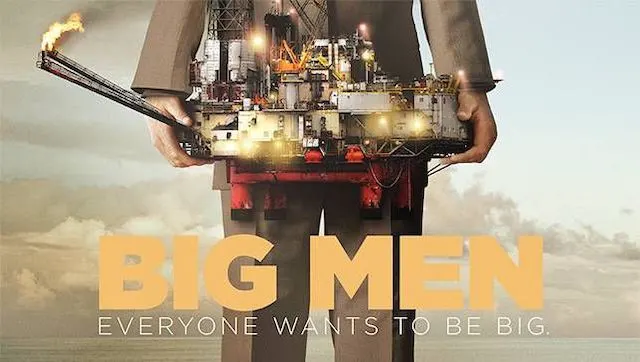 A critically acclaimed documentary produced and directed by Rachel Boynton. It examines corruption in the African oil industry in Ghana and Nigeria.
Africa United (2010)

A lightheaded British comedy-drama that tells the tale of a group of children from Rwanda who journey over 3000 miles across Africa to take part in the South African World Cup.
Queen of Katwe (2016)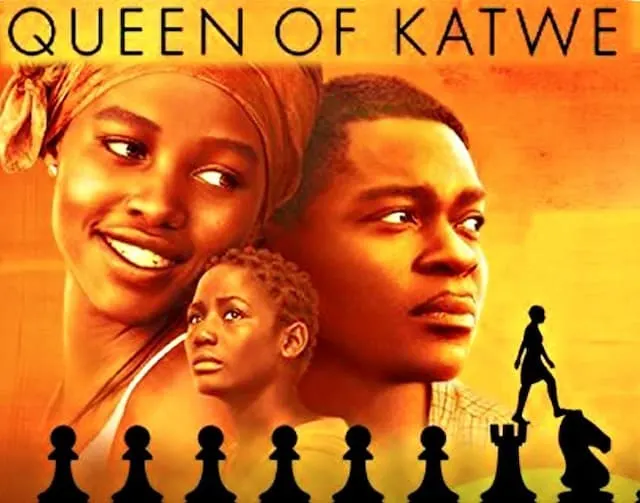 Featuring an inspiring narrative about determination, The Queen of Katwe follows the biographical account of a Ugandan chess champion, who growing up in one of Kampala's slums (Katwe), saw a way to escape poverty through the Chess world.
Beasts of No Nation (2015)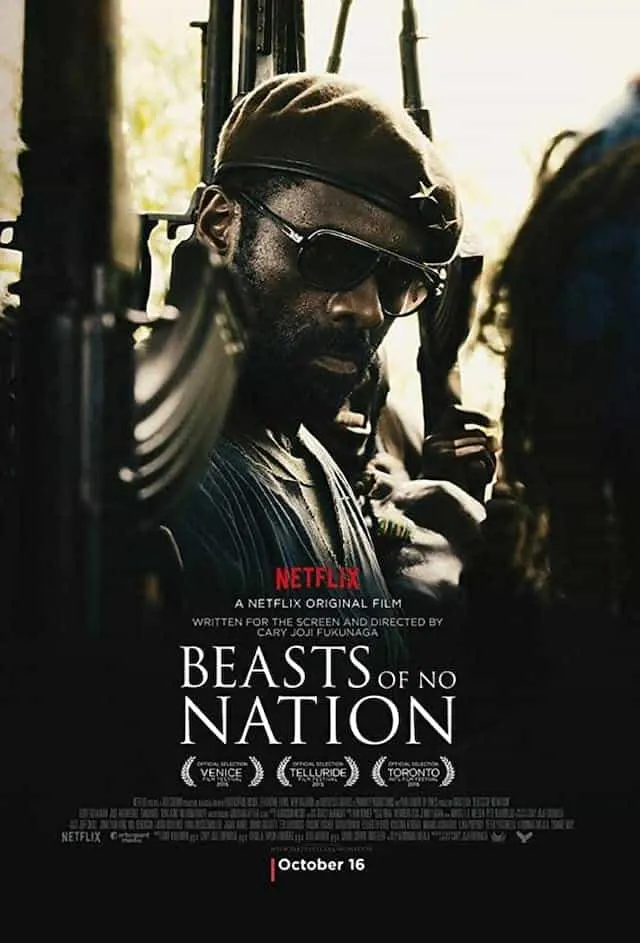 This American-Ghanaian film based on the book of the same name (but set in an unnamed West African country) tells the story about a young boy who is recruited as a child soldier by a fierce warlord (Idris Elba) as his country goes through a horrific war.
The Wedding Ring (2016)
Set in Niger, this is not just a simple love story but one that examines the political inequalities of both gender and race.
Half of a Yellow Sun (2013)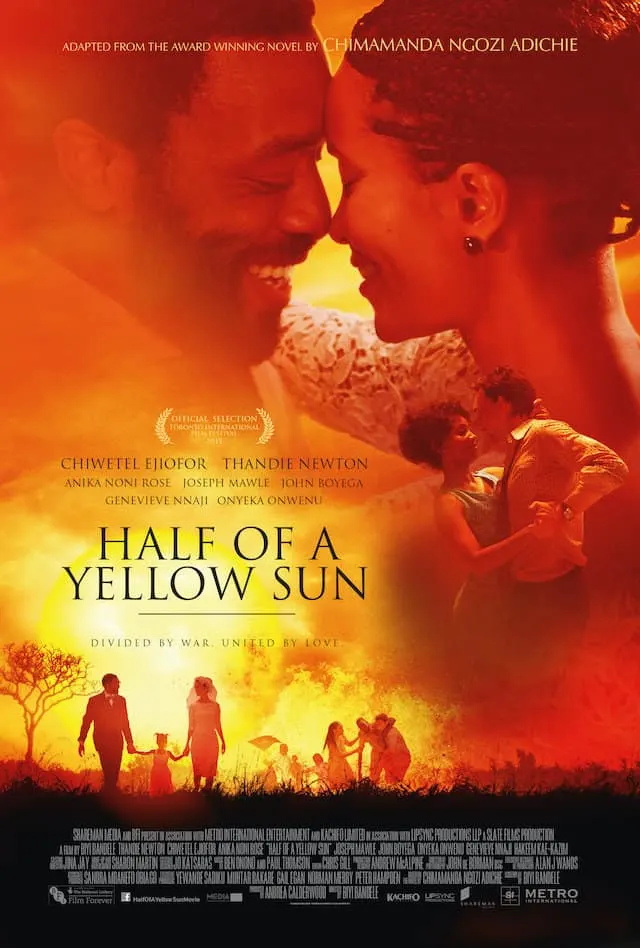 Based on a novel set in the 1960s during the Nigerian civil war, two sisters lives are decimated as they become refugees in their own country.
I Dreamed of Africa (2000)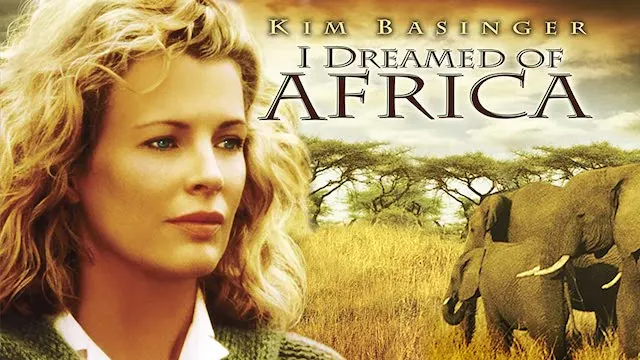 Set in Kenya, I Dreamed of Africa is based on the autobiographical book of the same name by Italian socialite Kuki Gallmann, who escape from her comfortable yet monotonous life in Europe to start anew in the African wilderness on a cattle ranch with her son, Emanuele, and her new husband, Paolo. But with a husband who prefers to fish with friends and disappears for days on end; and lions and elephants roaming unhindered, mercilessly hunted by desperate poachers around her home, can Africa be everything that she dreamed of?
Lionheart (2019)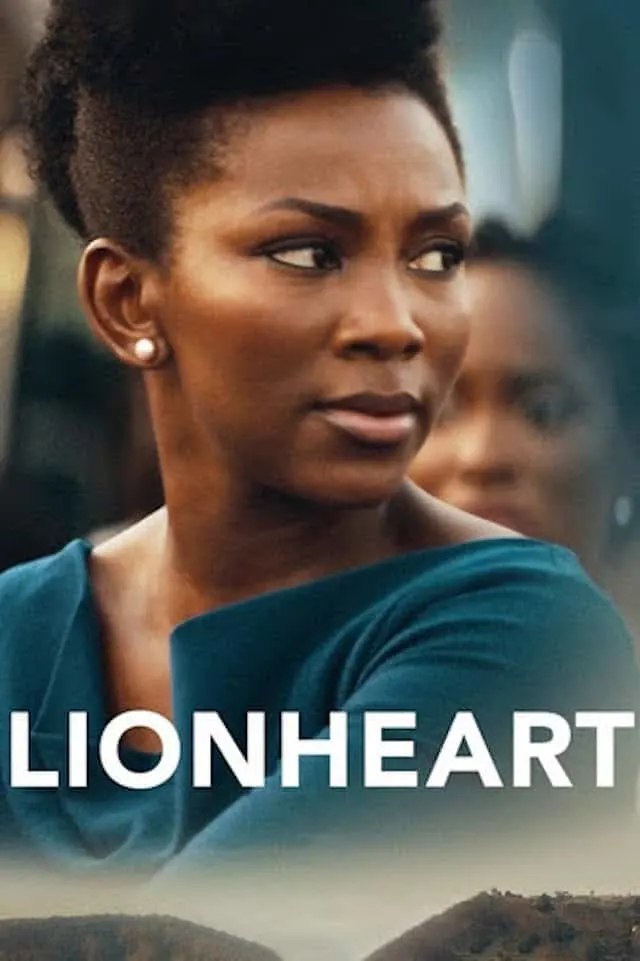 The Netflix Original Nollywood film Lionheart directed by and starring the talented Nigerian actress Genevieve Nnaji premiered at the Toronto International Film Festival. A drama that draws on family and feminism.
Talking About Trees (2019)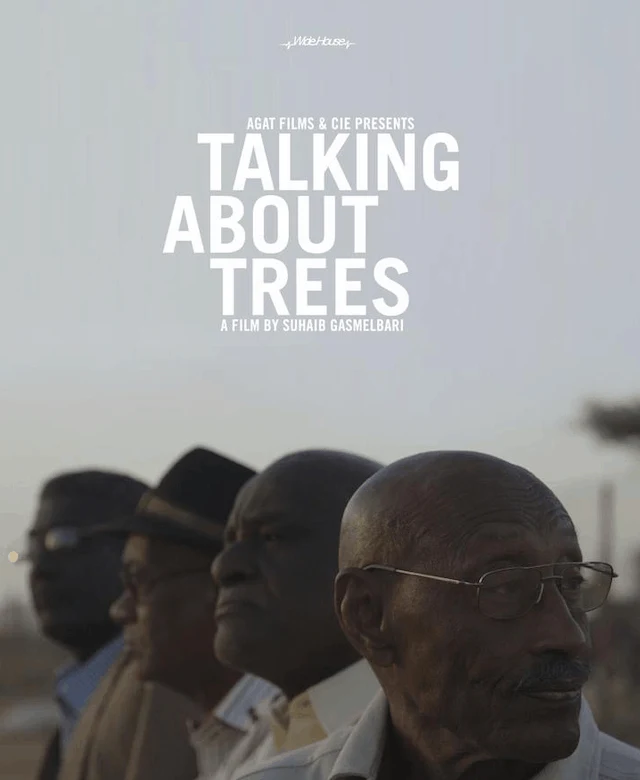 Making their mark on Sudanese film industry & history, four retired filmmakers attempt to bring the joy of cinema-going back to Sudan. It is a triumph of African cinema and is set to be one of the great African films.
.
This list should definitely keep you occupied and whet your appetite right before your jet off on your African adventure. We know it's tough but if you had to choose, which of these films has to be your favorite? Tell us and our readers in the comments below. You can also let us know if you think we've missed any amazing movies about Africa.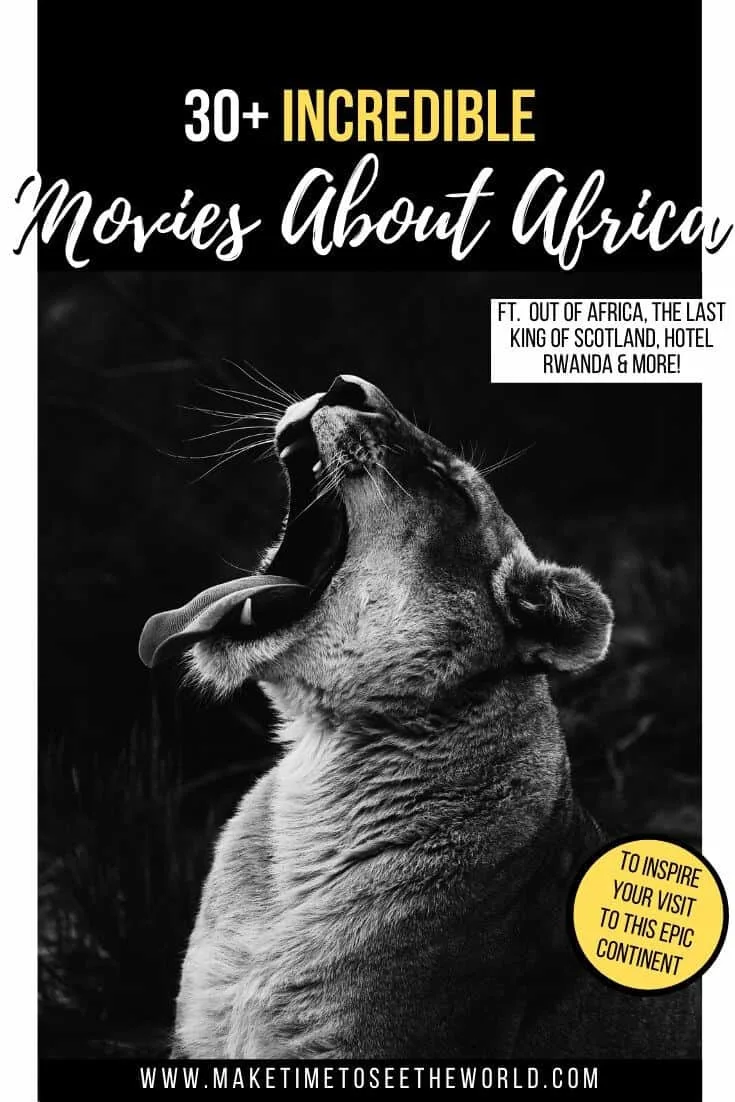 And if you liked this epic African Movies playlist, take a look at the other recent posts, travel resources, travel guides, ultimate guides and packing lists in this series:
Hi There! Thanks for reading my travel tips and film guide to 30 INCREDIBLE Movies About Africa to Inspire You To Visit the Continent – I just wanted to let you know that this post contains affiliate links, which means if you purchase something after clicking a link, I may get a small commission – which is at absolutely no cost to you. If you enjoyed this article and are going to be searching for some of the things I mention anyway, I would love it if you could click through from the links above & thank you in advance! Read my full Disclosure here.
And Thank you for reading the MakeTimeToSeeTheWorld travel blog posts.