South Africa is a country teeming with sights and attractions. At any time of the year, you'll find countless things to do and see and hundreds of reasons to visit. This makes it the perfect holiday spot for any lover of nature, culture, history or adventure.
Not only is it one of the most scenic destinations in the world, but it's blessed with a lovely, varied climate all year-round. Every season brings unique and wonderful things to enjoy. So whether you're after the white sand beaches or the renowned wildlife, you're sure to find it in our guide to the best time to go to South Africa.
This country has exquisite natural beauty and world-renowned historical sites which ensure that you're always stimulated in South Africa. This guide will help you decide the best time to visit, according to what you want to experience. So that you can start planning your next trip to this wondrous corner of the world.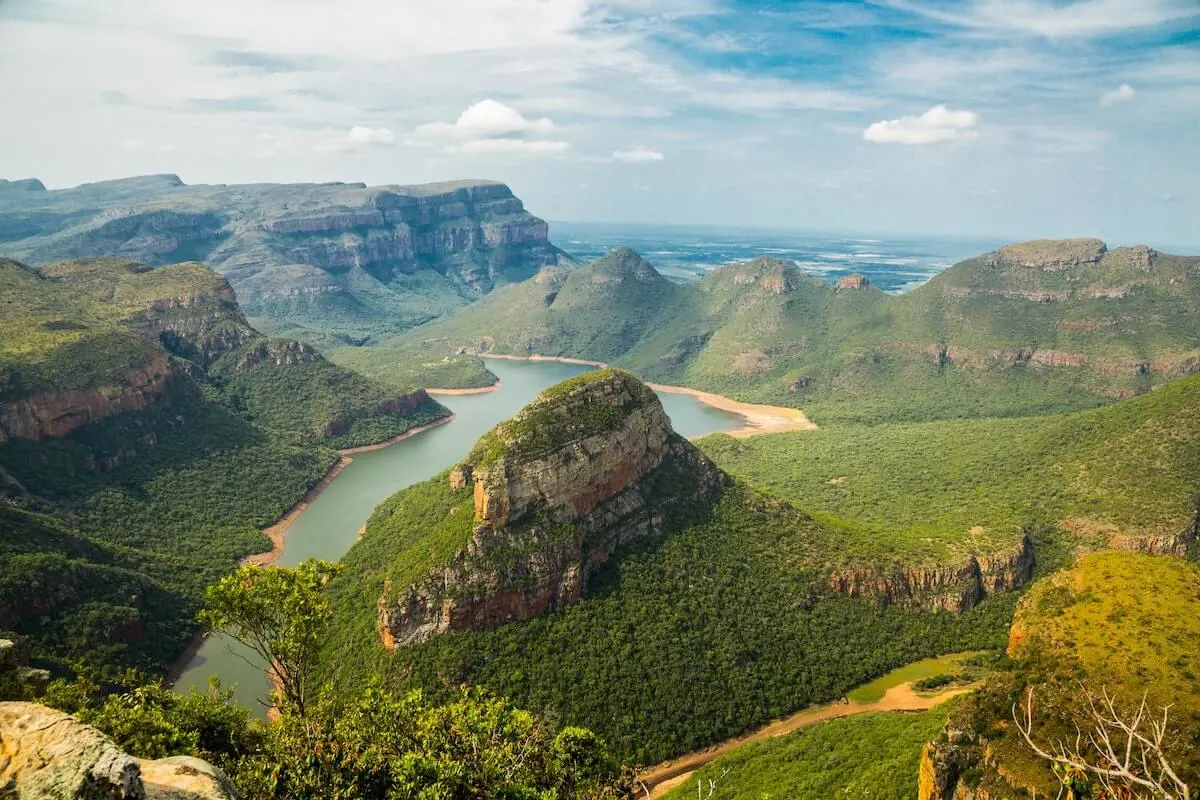 Disclaimer: Almost all posts on this site contain Affiliate links, and this Ultimate Guide To The Best Time To Visit South Africa is no different. This means that if you click on any of the links in this post (and make a purchase) I may receive a small commission at absolutely no cost to you. Each post is carefully crafted to (hopefully!) answer all your questions and recommendations are made where we believe they will improve your trip and help with your planning. As such we thank you in advance should you decide to click & buy. Read my full Disclosure here.
Best Time to go to South Africa for Popular Attractions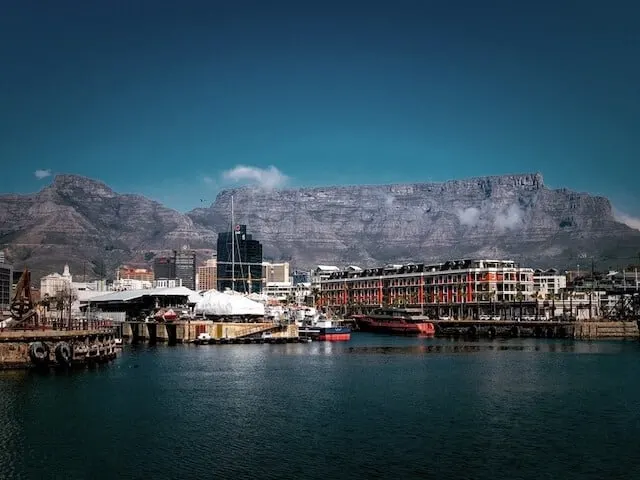 While every season makes for a pleasant holiday experience in this bustling country, there are, of course, certain activities that are best at certain times of the year.
Countless tourists flock to this beautiful country in search of its vast, unfenced wilderness and sublime safari's. But there are tons of other drawing points. Such as the pristine white-sand beaches, forests, mountains, vineyards, and modern cities.
There are also so many opportunities for outdoor adventure. Get your blood pumping with activities like skydiving, paragliding, bungee jumping and windsurfing. Let's take a closer look at some of the most popular attractions that draw tourists from near and far to this yearround destination.
When to go to South Africa for Sightseeing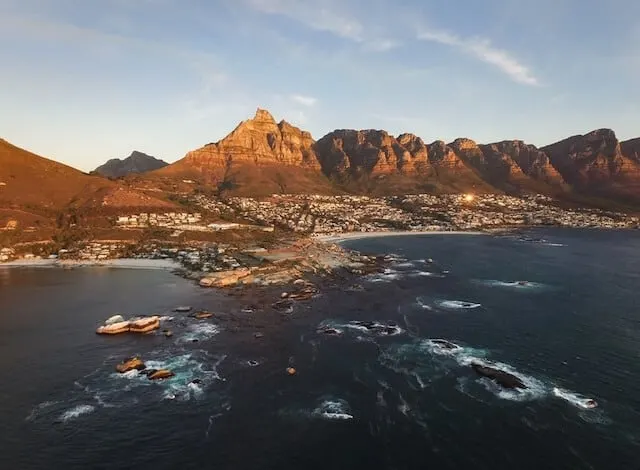 Whether you're a tourist or a local exploring your own country, you will have no shortage of activities and sights to see. It's a good idea to remember that peak season in South Africa is over December and January. While the summer season has warmer weather, it also means longer queues and more foot traffic at attractions.
However, the warmer seasons allow for exciting experiences like a cable car ride up the famous Table Mountain which is adorned with indigenous plants and wildlife. Hot summers and sunny days mean better visibility from the mountaintop where you can enjoy sunset drinks and breathtaking views of the beautiful Mother City.
Start your South African vacation by kicking back with a perfect glass of Chardonnay visit the Cape Winelands. Or grab your friends, line up car rentals and do a summertime road trip along the Garden Route, past lagoons and forest-lined roads.
Best Time For Safari in South Africa
When it comes to a wildlife safari, many wonder when the best time to visit South Africa is. While planning your trip, it's important to consider the weather and time of year. This is because it will, to an extent, affect your sightseeing plans and what kind of itinerary you can plan. Let's dive right into your burning safari questions.
Best Month To Visit South Africa for Safari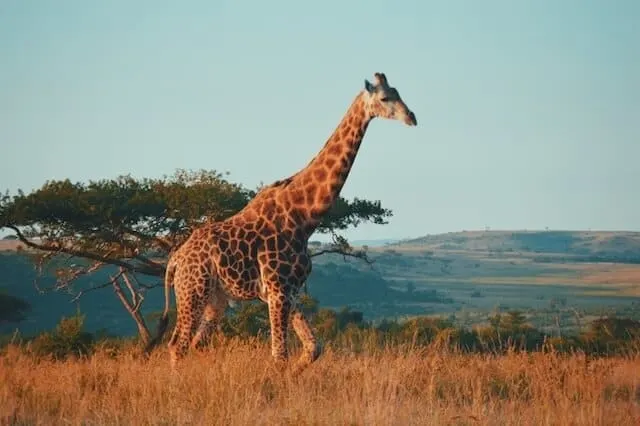 There are two prominent seasons to consider when it comes to game-spotting opportunities on your African safari. These are referred to as the dry season and the wet or "green" season. Kruger National Park offers some great safaris from Joburg if you don't have much time, and so does Cape Town, you should be spoilt for choice. Let's take a closer look at when you'll most likely get to spot animals.
Dry Season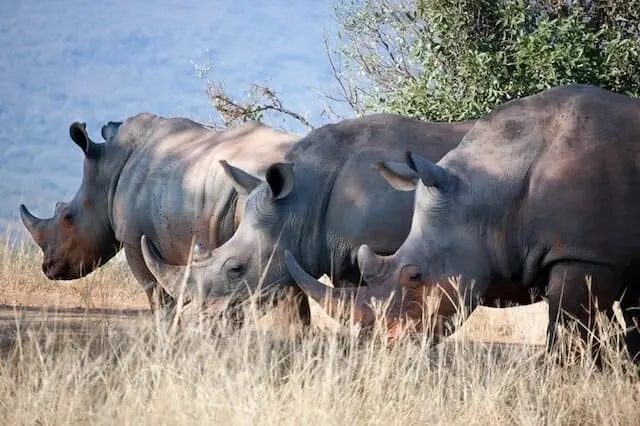 If big game viewing is on your agenda then the dry season is the way to go (as the animals are easier to spot!) This falls over the cooler winter months in the northern regions and provides superb safari conditions.
The dry season runs from May to October and is considered low season. During this time you can expect warm, sunny days (22°C – 35°C) and chilly nights. Those early morning or evening game drives and safari tours are the perfect opportunity to get cosy and snuggle up while you keep your eyes peeled for the Big 5 and other wildlife viewings.
These are the ideal conditions for game spotting because the winter months mean the grass is lower and trees are sparser which make for a less obstructed view of these beautiful beasts. During the dry months, there are also water shortages. This means that animals can be easily spotted making trips to the river or congregating around watering holes.
Wet Season
The rainy season of summer months runs from November to April (or November to March depending on the year) and is also a wonderful time to visit if you don't mind the odd rain shower. Visiting in summer means you'll experience the vibrant foliage come to life. It's also the time animals give birth to their young.
Best Time To Travel To South Africa for Birding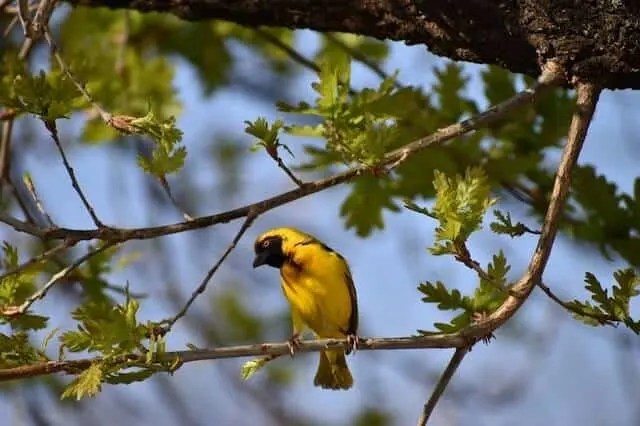 If your interests sway slightly more towards the avian side of the animal kingdom, then you're in luck. If you're wondering when the best time is to go to South Africa for bird watching, here's your answer.
During the summer rainy months of November to February, you'll get many opportunities to catch sights of these feathered cuties. This would also mean planning your trip in the 'Green Season', November to April, which certainly has its perks.
The bird watching in the northern regions are truly exceptional and will have you constantly reaching for the binoculars. This is the ideal time because migrations and breeding are in full swing. These feathered friends are attracted by the insects that hatch in the hot rainy conditions of these areas.
And besides the odd rain shower or exciting storm, temperatures should be rather pleasant, remaining relatively warm around 22°C-33°C. The wet season will also be ideal for those on a budget. There are generally fewer tourists for safari based holidays around this off-peak season. This means discounted prices on accommodation and tours which is always a big win.
Best Time of Year to go to South Africa for Whale Watching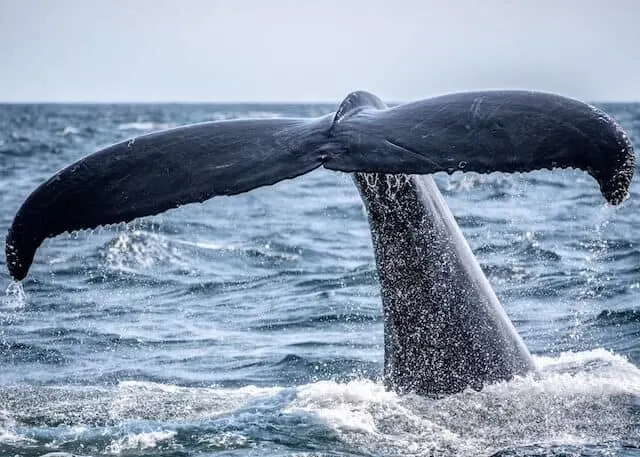 South Africa is a real jewel when it comes to viewing marine wildlife. There are many opportunities to do so, both from land or from boats. This corner of the world receives spectacular annual visits from southern right and humpback whales and enormous pods of dolphins year-round.
The southern right whales migrate to the Cape from Antarctica to mate and calve. These incredible creatures weigh the same as ten African elephants. For those who are intrigued by the magnificent 'gentle giants' of the ocean, the peak calving season is (very late) June and July and August. So if you're wondering when the best time is to go to South Africa, the prime whale-watching season is around September and October.
All things considered, the weather in South Africa in September makes it a great time to visit and enjoy a variety of seasonal attractions such as South Africa wildlife and whale breaching.
South Africa in December: Summertime and Beaches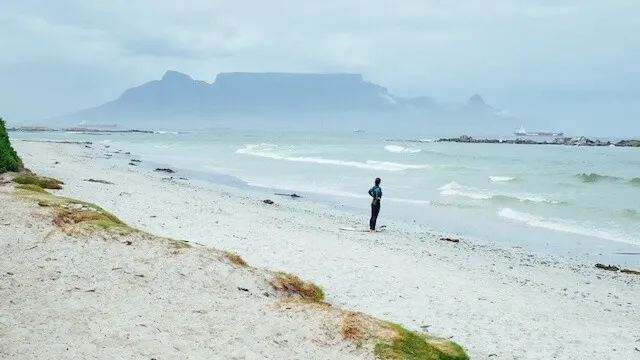 The weather in South Africa in August starts gradually getting warmer in some places as winter begins to move into the rearview mirror. Summer peak, however, falls over December and January. This is when resorts in popular spots fill up fast. So plan your perfect SA itinerary well in advance if you're wanting to book your dream holiday home.
Whether you're looking for the best waves, the most secluded tanning spot, water sports or a scenic boardwalk, South Africa has you covered. There are some true gems ranging from vast stretches of sand where you can enjoy whale and dolphin spotting, to idyllic aquamarine waters that could rival any Hawaiian postcard.
South African beaches cater well to adventure seekers too, with their world-class surfing, windsurfing, diving and more. But for those who are looking to relax and recharge, South African beach holidays are also the perfect place to stretch out on the sand with your favorite vacation read.
Best Times to Visit South Africa for Wine Tasting

Now you don't need to be a wine connoisseur to appreciate a good glass of wine. South Africa, and particularly the Western Cape, is one of those truly remarkable wine regions of the world. With award-winning wines at affordable prices, it's no wonder wine lovers flock here so eagerly.
And the best part is, there's no right or wrong time to visit the Cape Winelands, as each season brings its charms. Bask in the delightful summer sunshine as you sip a chilled glass of white or wait until winter rolls around to cuddle up next to a crackling fire with a glass of red.
In the Autumn time, you can see the vineyards in all their orange and golden yellow glory, and in spring you can see the mountains sprinkled with wildflowers.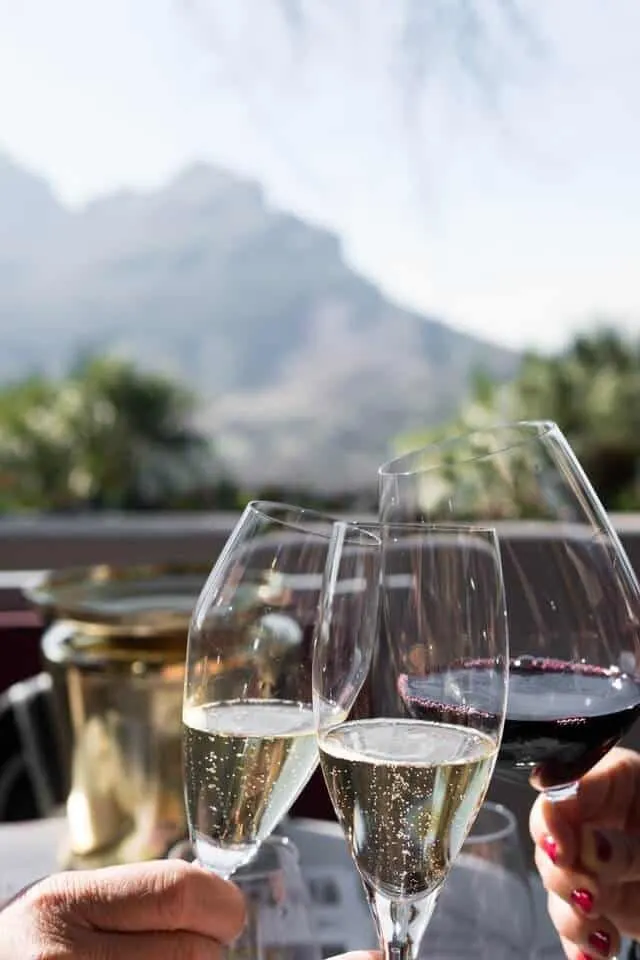 Travel from Stellenbosch to Franschhoek and experience some unparalleled natural beauty, and quaint little towns. Surrounded by stunning mountains you'll find yourself enchanted by the rich history of the architecture of the area and marvel at the oak-lined roads bursting with boutiques and cafes. This is truly a vino-lovers paradise.
So whether you're looking to relax after your African safari or you're looking for the next best glass of wine, then look no further than this vibrant country.
Final Thoughts on the Best Time of Year to Visit South Africa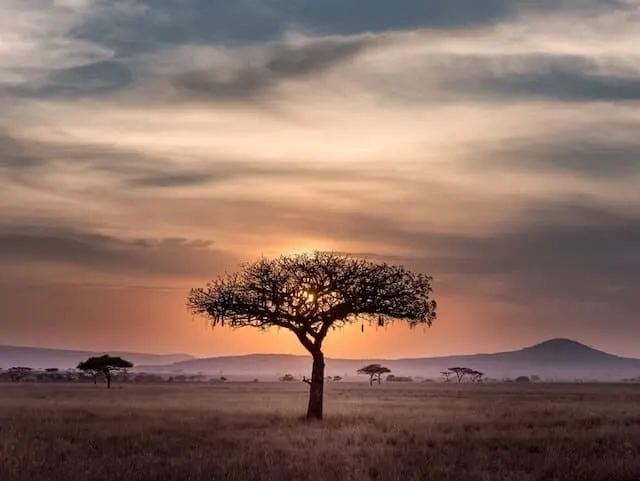 South Africa is an amazing destination for every type of traveller with something to be found around every corner for every taste and budget. And there's also no ideal time to visit because there is an abundance of sights and activities to enjoy all year-round. It all depends on what it is you're looking for from your South African vacation.
So whether you're an adventure junkie looking for your next thrill, an avid beach bum looking for some postcard-perfect beaches or an animal lover in search of world-class safari's, you'll find it in this beautiful country. And, of course, if you let your stomach dictate your travels, you're in for a further treat in this food-lovers paradise.
And that's a wrap folks, we hope this complete guide to when to visit South Africa has helped you to decide when is the best time to go to South Africa for what you are hoping to see and do.
If you enjoyed this guide to tourism in South Africa and if you know someone who has always wanted to go to South Africa or just to Africa in general, SA is a fabulous place to start and we would love it if you could share this South Africa travel guide with them to help with their planning. It can be shared on Facebook, Twitter or Flipboard, and if you grab the image below – on Pinterest too!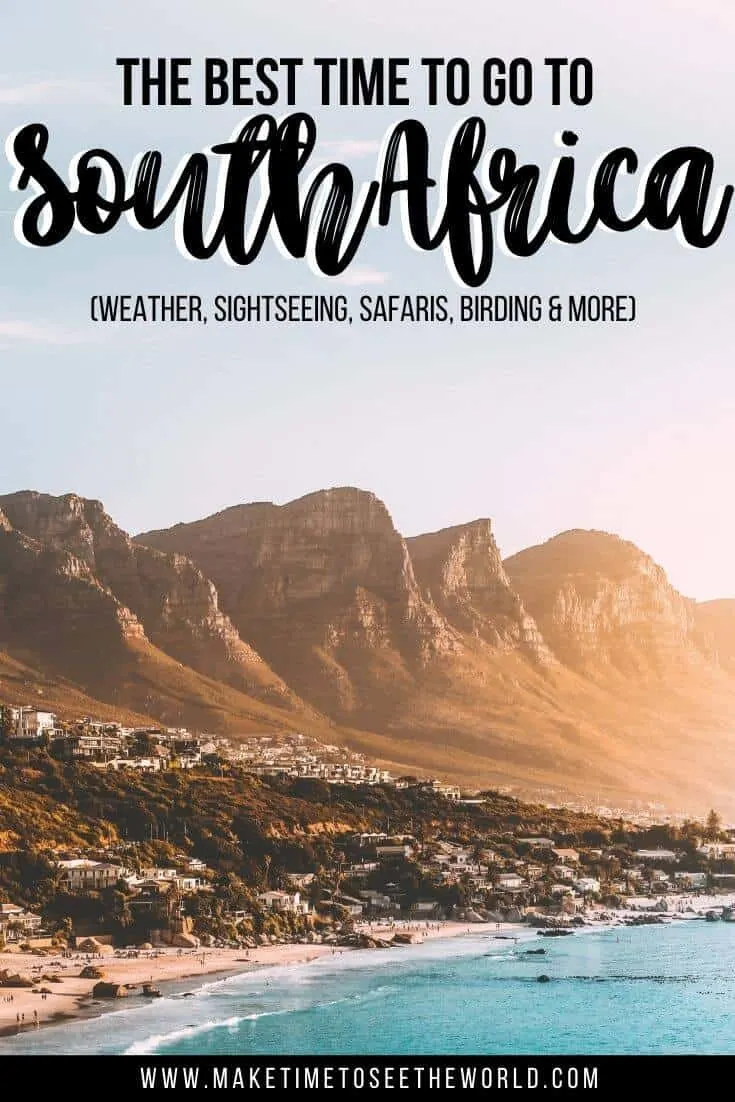 READY MORE TRAVEL INSPIRATION? YOU MIGHT BE INTERESTED IN THESE RECENT POSTS, TRAVEL ARTICLES, DESTINATION GUIDES, TRAVEL ADVICE, TRAVELER RESOURCES, TRAVEL GEAR GUIDES AND RELATED POSTS ABOUT OTHER AMAZING PLACES AROUND THE WORLD:
Africa from North to South: Top Things to do in Victoria Falls, Best Places to Visit in Morocco, Things to do in Marrakech (+ Day Trip Ideas)

The Ultimate South Africa Safari Experience is a budget travel Overland Safari ft. the Panorama Route, Kruger Safari, Game reserve on the eastern cape and more.
Around the world: Sri Lanka, North America inc Washington DC, Middle East, United Kingdom, Hong Kong, South Pacific, South Korea + More!
ROAD TRIP RESOURCES: The Ultimate Road Trip Packing List, Road Trip Tips, Road Trip Quotes & Self Drive Road Trip Playlist – keeping you and your car happy, entertained & healthy on the road
Get Eco Friendly on your sustainable travels: The Best Solid Toiletries (that you can take in your carry on) and Eco-Friendly Gifts for travel lovers.
Travel Gear: Travel Backpacks & Carry On Luggage, passport wallets, camera backpacks & travel yoga mats!
General Travel Inspiration! Travel Quotes, Adventure Quotes, Mountain Quotes, Beach Quotes, (to go with all those beach essentials!) Quotes about the Ocean & some of the most unique travel words with beautiful meanings!!
Hi There! Thanks for reading my travel tips for The Best Time To Visit South Africa. I just wanted to let you know that this post contains affiliate links, which means if you purchase something after clicking a link, I may get a small commission – which is at absolutely no cost to you. If you enjoyed this article and are going to be searching for some of the things I mention anyway, I would love it if you could click through from the links above & thank you in advance! Read my full Disclosure here.
And Thank you for reading the MakeTimeToSeeTheWorld travel blog posts.