garden route tour south Africa road trip itinerary south Africa holiday
If you planning your South Africa holiday, you simply can't go wrong with the Garden Route. Officially running along the N2 from Cape Town to Mossel Bay and then along the coast to Port Elizabeth, this tour will give you extra stops along the way to make sure you get the absolute best from your South Africa road trip! From Cape Town we'll be adding in a wine tour in Stellenbocsh,  Cage Diving with Great White Sharks in Gansbaai and a visit to the most southern point in Africa at Cape Agulhas. And then on the Garden Route itself, we'll visit the Ostrich Farms of Oudtshoorn, to eat amazing Oysters in Knysna; Bungee Jump at Bloukrans Bridge and learn to surf  at Jeffrey's Bay. We'll then continue all the way through to Johannesburg with the option to extend your South Africa tour further with with a cheeky Kruger add on! South Africa and the Garden Route is perfect for independent travel and those that like to self-drive, and this itinerary gives you full control to decide how long you want to stay at each suggested stop. So what are you waiting for? Scroll down for everything you need to know about the Garden Route including a Map, Accommodation Options and a full itinerary for your road trip between Cape Town and Johannesburg! Enjoy!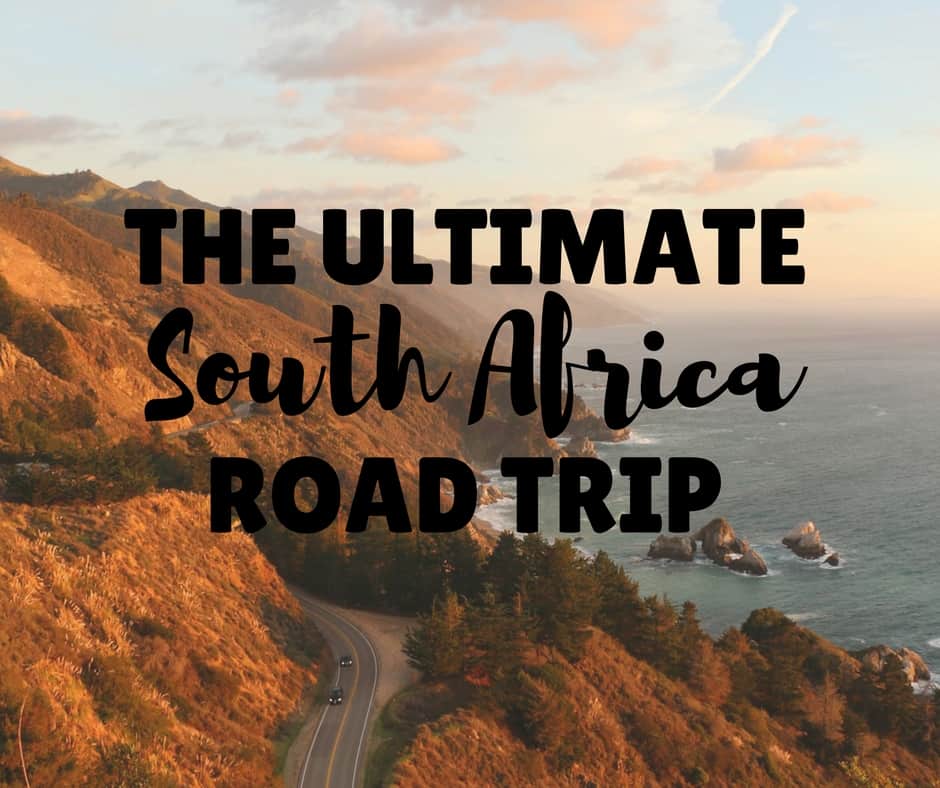 Garden Route Map – From Cape Town to Johannesburg
.
.
Hiring A Car In South Africa
Car Hire in South Africa is pretty straightforward – you're biggest question will be which provider to book with! I'm a big fan of comparison sites which show you a range of providers and their best price – and recommended using AutoEurope or HolidayAutos.  (*Tip* check both sites as often one or the other has a sale on!)
AVERAGE COST OF CAR HIRE:  Car hire averages around 270 – 350 ZAR per day (7 day hire)  which converts to $20-$35 USD | £15-£25 GBP | $27-$37 AUD – however prices will vary dependent on the time of year you visit and will get cheaper the longer you rent the car for.
AVERAGE COST OF PETROL/GAS: Fuel cost average around 12.50 ZAR per liter. This trip in its entirety (including the Kruger add on) racks up a around 2,400km.  If you hire an economical car and get 13km per liter you would spend approx 2200 ZAR ($160 USD | £130 GBP | $220 AUD) for the whole trip. If you want to check these figures once you have selected your car click here.
YOU DON'T NEED GPS! If you haven't heard already, there is an amazing app called Maps.Me which allows you to download maps and use them offline FOR FREE. They have detailed maps from all over the world so you only download what you need – and you can even do responsive, A to B directions on them! You can wave goodbye to the GPS charge car hire companies try and stick you with – and have no worries at all about racking up a huge data bill. Maps. me is the best map app you could ever have – and if you take nothing else from this post – download this app today. (And no, I'm not an affiliate – I just really REALLY love this app!)
.
The Garden Route Self-Drive Itinerary
.
1. Cape Town
       
THINGS TO DO IN CAPE TOWN:  Climb (or take the Cable Car!) up Table Mountain, Explore the Kirstenbosch National Botanical Gardens, Tour the Cape of Good Hope, visit Robben Island & District Six Museum, Shop for Bargains at Greenmarket Square, Go shopping for everything else at the V&A Waterfront, Visit the Penguins @ Boulders Beach, Hike Lions Head to watch the Sunrise and watch the sunset at Camps Bay.
---
WHERE TO STAY – CAPE TOWN (4-5 days)

.
2. Stellenbosch
THINGS TO DO IN STELLENBOSCH: Take a winery tour, visit ROOT44 Market, Drink more wine.
---
WHERE TO STAY – STELLENBOSCH (1-2 days)

.
3. Gansbaai
THINGS TO DO IN GANSBAAI:  Cage dive with Great White Sharks with White Shark Ventures – I have dived with them and they DO NOT chum the water.
---
WHERE TO STAY – gansbaai (1 day/1 night)

.
4. Cape Agulhas
THINGS TO DO IN CAPE AGULHAS: Check out the most southerly tip of South Africa, Visit the Lighthouse, Visit the Wine Boutique on the Shipwreck Coast & if you're a craft beer fan, check out Frasers Folly @ BlackOysterCatcher Winery
---
WHERE TO STAY – cape agulhas (1 day/1 night)

.
5. Oudtshoorn
THINGS TO DO IN OUDTSHOORN: Visit an Ostrich Farm, Visit Cango Caves, Hike the Klein Karoo region
---
WHERE TO STAY – oudtshoorn (1 day/1 night)

6. Mossel Bay
THINGS TO DO IN MOSSEL BAY: Relax, Enjoy the Town, Recuperate! (or skip if you're short on time!)

---
WHERE TO STAY – Mossel bay (1-2 days)

.
7. Knysna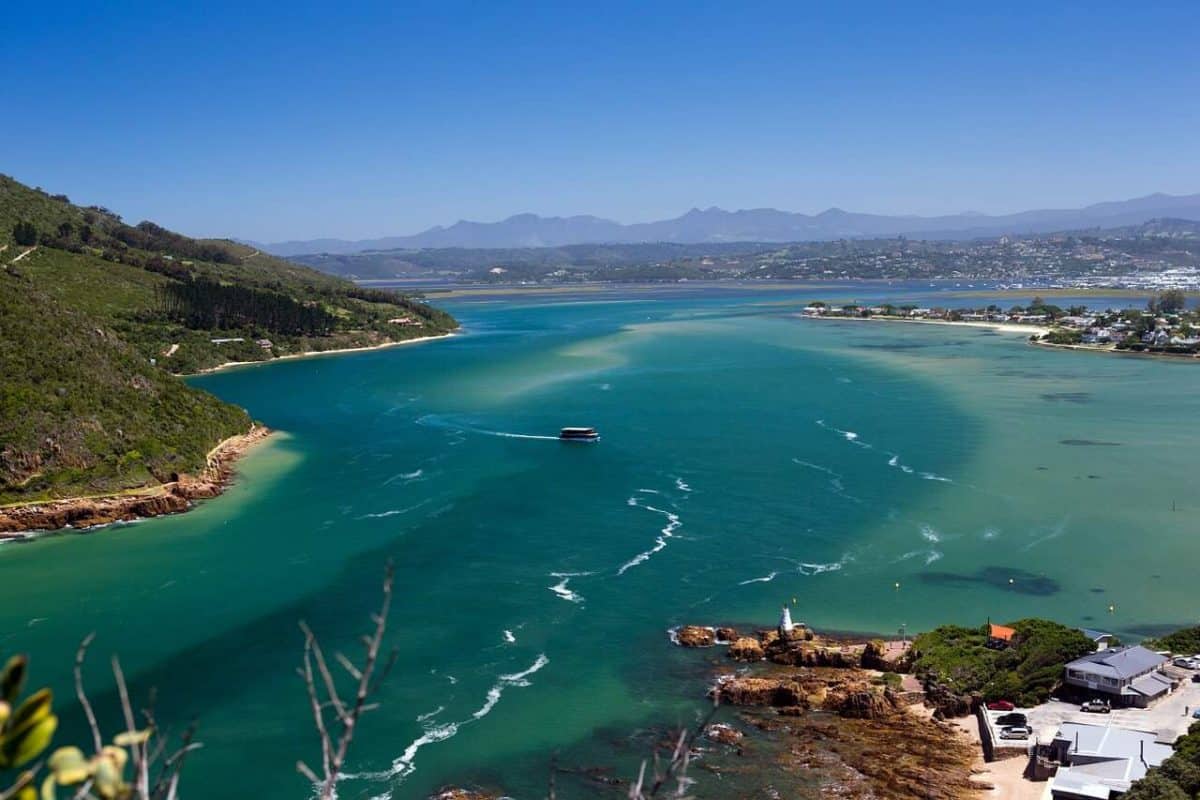 THINGS TO DO IN KNYSNA: Go Whale Watching, Eat Oysters, Shop at the Waterfront (*TIP* Decorated Ostrich eggs are much cheaper here than at the farms!), Knysna Lagoon.
---
WHERE TO STAY – knysna (3-4 Days)

8. Tsitskamma National Park
THINGS TO DO IN TSITSKAMMA AREA:
Bungee Jump off the Boulkrans Bridge, Black Water Tubing on Storms River, Canopy Tour, Horse Trails
---
WHERE TO STAY – tsitskamma

Stay in Knysna and drive to Tsistskamma attractions each day

---
 .
9. Jeffrey's Bay
THINGS TO DO IN JEFFREY'S BAY: Learn to Surf, Shop at the discount surf outlets (Billabong, Ripcurl etc), get the best massage anywhere in Africa at Skin Deep (honestly, they are awesome! gorgeous treatment rooms, amazing therapists – book in advance so you don't miss out when you're there!)
---
WHERE TO STAY – jeffrey's bay (3 days)

10. Port Elizabeth
THINGS TO DO IN PORT ELIZABETH:
Another beautiful town to spend a day or so in and a fitting place to end the Garden Route. Stay a day or drive straight on – it's entirely up to you. If you don't fancy a few big days of driving, you could always fly from Port Elizabeth to Johannesburg! And if you want to drive further up the coast you can explore KwaZulu-Natal and the Drakensburg Mountains before heading up to Johannesburg.
---
WHERE TO STAY – port elizabeth (1-2 days)

11. Addo Elephant National Park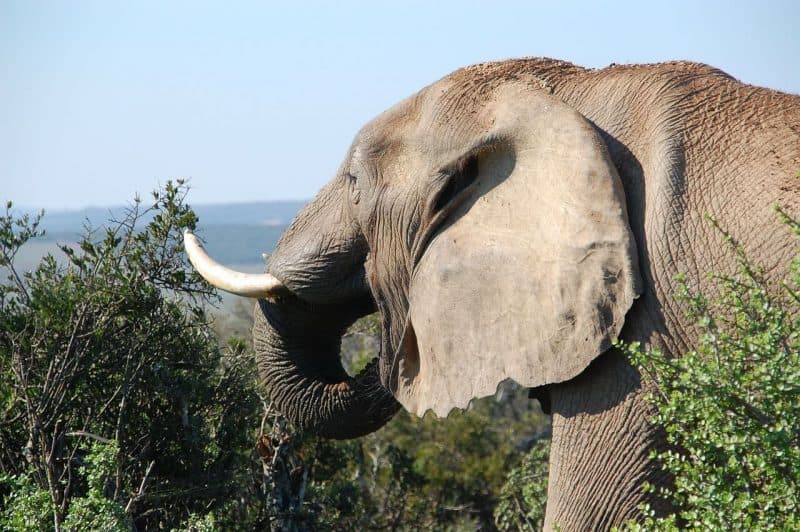 WHAT TO DO: Go see the elephants – and other game in Addo Elephant National Park

---
WHERE TO STAY – addo elephant national park (1 day/1 night)

12. Mountain Zebra National Park
WHAT TO DO: Go see the endanged Mountain Zebra in the wild and the park has recently introduced cheetahs, which you can track on foot with park rangers. Truly an experience to remember!
---
WHERE TO STAY – mountain zebra national park/cradock (1 day/1 night)

13. Bloemfontein
WHAT TO DO: Unlucky for some stop no. 13 is Bloemfontein. I've included this one in case you didn't want to drive the 7+ hours between Mountain Zebra and Johannesburg. Bloemfontein is about half way between the two if you need an overnight break.
---
WHERE TO STAY – bloemfontein (1 night)

14. Johannesburg
WHAT TO DO: Apartheid Museum, Hot Air Balloon over the Cradle of Humankind, Constitution Hill, Soweto Tour

---
WHERE TO STAY – johannesburg (3-4 Days)

 .
.
EXTRA: Kruger National Park
WHAT TO DO: Go in search of the big cats at one of Africa's biggest and best Game Parks. Self-drives are possible, but, as always, I recommend you join a guided tour – their knowledge and communication with other guides will ensure you see the most animals you can whilst you're in the park. We had an amazing day with Elephant Herd Safaris – and they offer free pick up and drop off from Hazyview if staying outside the park.
---
WHERE TO STAY – kruger/hazyview (2-3 days)

And there you have it! My ultimate South Africa holiday – roadtripping from Cape Town to Johannesburg along the Garden Route!
Did I miss any of your favorite spots? Let me know in the comments so I can share your highlights with my readers!
And if you liked this article – or just want to save it for later – click the P in the share bar on the Rights – there's lots of lovely full sized pins for this post! Additional shares would also be very much appreciated 😀