The mighty Victoria Falls dissects the border between Zimbabwe and Zambia and has become a playground for all those who want to push themselves to their physical limits. Across the two tiny towns of Victoria Falls (Zimbabwe) and Livingston (Zambia) there are more adrenaline charged adventure activities than anywhere else in Africa. Perfect for if you have ever wanted to Bungee Jump, White Water Raft or take a helicopter ride. And that's not all. Join me as I run down the top things to do in Victoria Falls!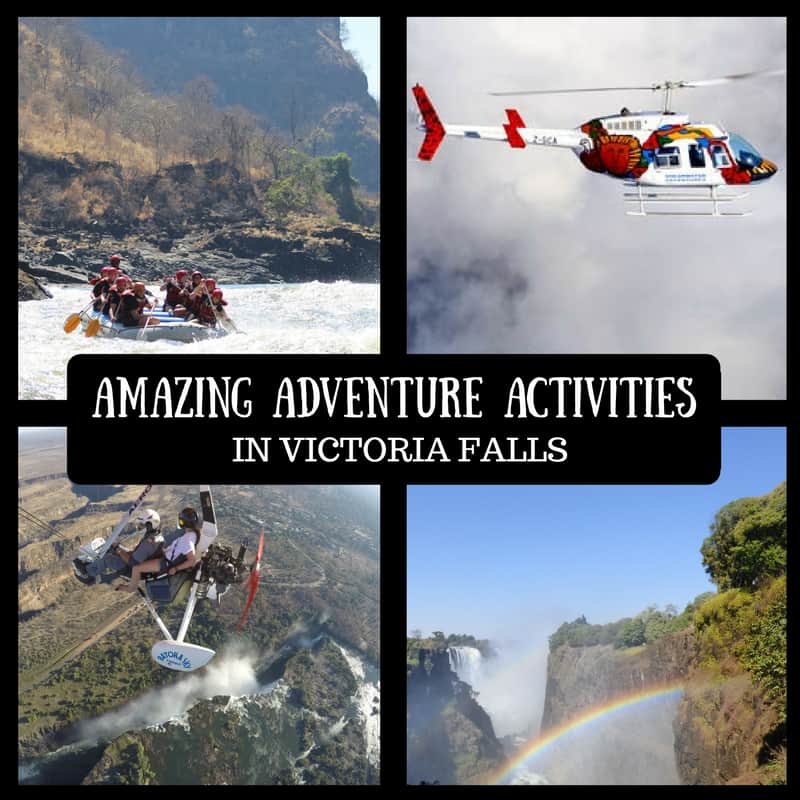 Disclaimer: Almost all posts on this site contain Affiliate links, and this one is no different. This means that if you click on any of the links in this post (and make a purchase) I may receive a small commission at absolutely no cost to you. Each post is carefully crafted to (hopefully!) answer all your questions and recommendations are made where we believe they will improve your trip and help with your planning. As such we thank you in advance should you decide to click & buy. Read my full Disclosure here.
Incredible Things To Do in Victoria Falls
WELCOME TO VICTORIA FALLS! – AFRICA'S (SOMEWHAT UNLIKELY!) ADVENTURE CAPITAL
Victoria Falls – or Mosi-ao-Tunya (the smoke that thunders) – is the name of the waterfall which lies on the Zimbabwe/Zambia border in the heart of Southern Africa. It's natural beauty has been the catalyst to propelling the very small towns of Victoria Falls (Zim) and Livingston (Zam) into two of the biggest tourist hubs in Africa. With the powerful water, deep canyon and limitless skies providing the perfect backdrop for some of the most amazing adrenaline activities that have ever been thought up!
Most are based on the Zimbabwe side – but can easily accessed from Zambia (and vice-versa), with the tour companies offering picks up from accommodation on both sides of the historic bridge which connects the two countries.
RELATED: Can't decide which town to stay in? Check out my post: Where is the best place to Stay to visit Victoria Falls – Zimbabwe or Zambia?
White Water Rafting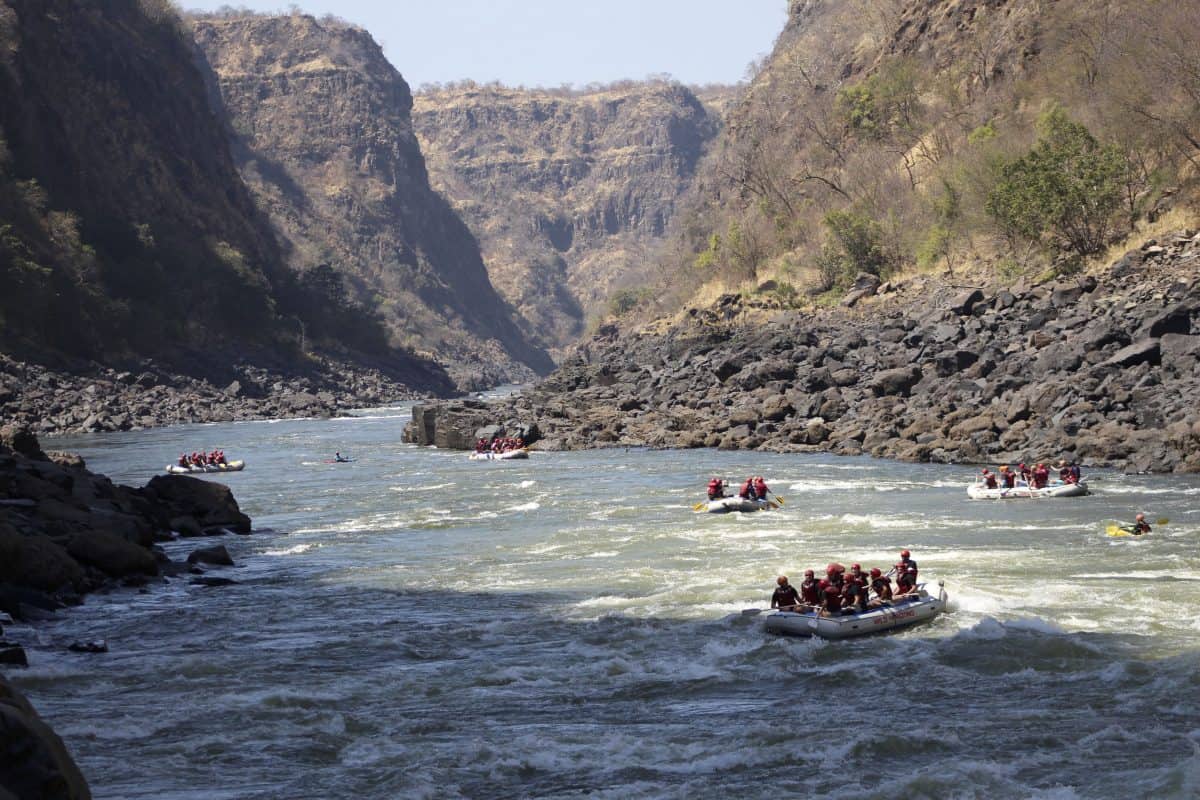 Operators: Various – depending which side of the falls you are on.
Cost: Approx $120 USD
Let's start with a biggie – and one not for the physically unfit or faint of heart. Whitewater rafting starts with a 100m walk down into the Bakota Gorge where (dependent on the season and water level) you set off on a journey through up to 24 Grade 3-5 rapids on the mighty Zambezi River.
Physically demanding, you'll be running on adrenaline all day – but remember to keep some in the tank for the 200m climb back OUT of the gorge. That's right folks, the canyon gets deeper the further you go!
*TIP: if you do this from the Zambia side – they have a lift to get you back out of the canyon – or if you are feeling rich, you can get a helicopter to come collect you…)*
.
Batoka Gorge Swing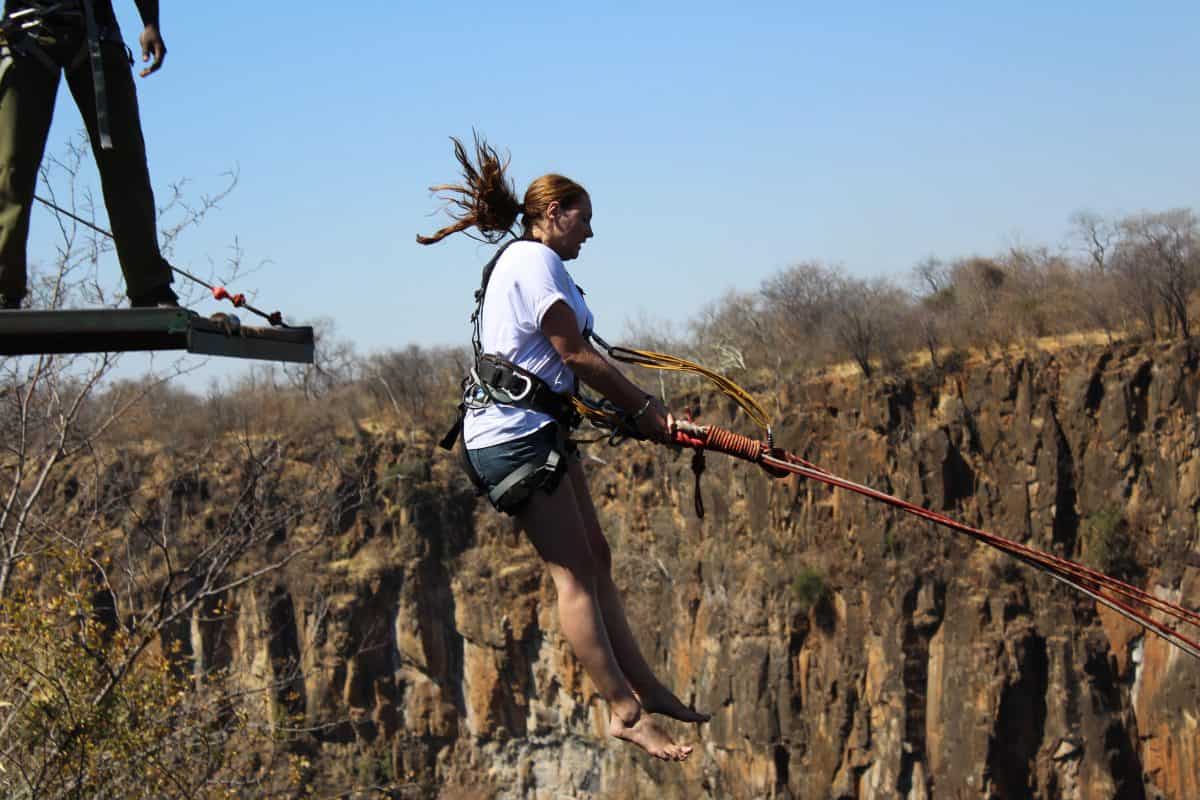 Operators: Wild Horizons
Cost: Approx $120 USD (but when purchased as a combo adventure pass with the white water rafting the two activities are only approx $120)
Everyone loves a swing right?! Well this takes it to the next level. You stand on a platform 120m above the flowing Zambezi river below, attach yourself to a harness and simply, step off. (Or can can run, jump, dive – the possibilities are only limited by your 'bravery/stupidity'!)
After leaving the safety of the platform you then drop 70m straight down in free fall through the Zambezi Gorges before the rope tightens and swings in a 95 degree arc. Pure adrenaline pumping awesomeness!
**There are more high wire adventures on offer at Wild Horizons and these include both the Flying Fox & Ziplining Canopy Tours**
RELATED: The photo above is from a post I affectionately call 'My Africa Outtakes' – all about when my experiences on this amazing continent did not go according to plan! Have a read if you need a little giggle today!
.
Bungee Jump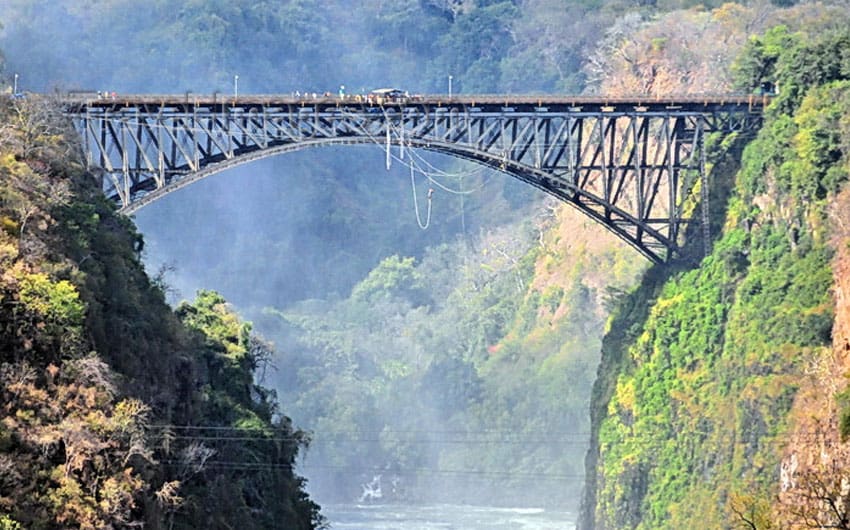 Operators: Shearwater
Cost: Approx $160 USD
Still after some free fall action? Why not try the 111m Bungee Jump from the center of the Victoria Falls bridge? Consistently voted one of the Top 5 Bungee's in the world – you get a whole 4 seconds to take in one of the 7 natural wonders of the world as you hurtle towards the flowing river below! It's definitely one of the most adrenaline pumping things to do in Victoria Falls!
RELATED: Is Vic Falls the first stop on your overland Safari? Check out our Safari Packing List to make sure you have everything you need!
.
Devils pool (Zambia side)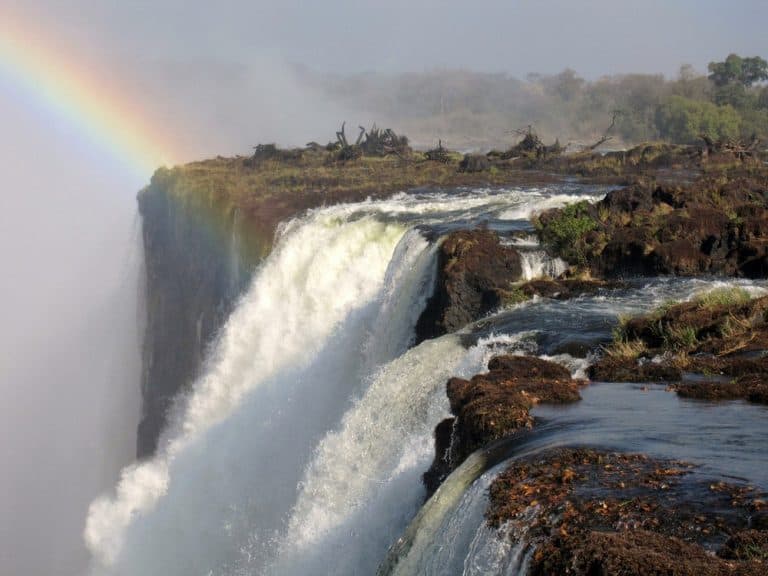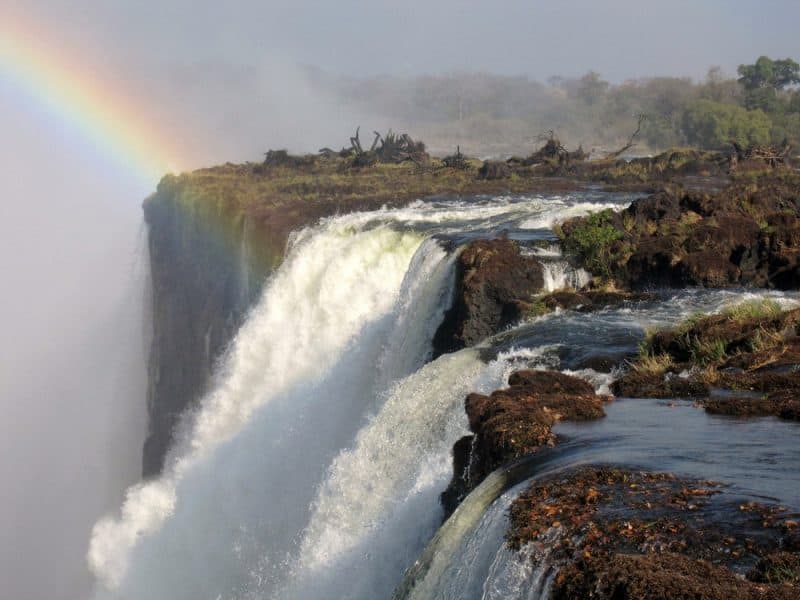 Operators: Various – Book here
Cost: Approx $100 USD
Also known as Livingstone Island, the Devil's Pool has long been a spot adrenaline hunters seek out when visiting Victoria Falls. It's the spot where you can literally hang over the edge of the falls and peer into the 103m abyss below.
Because of the danger of hanging off the edge of a waterfall, access is limited to certain months of the year (when it is deemed safe with low water levels) and daily visitors as restricted to 12 at each time, with a maximum of 80 people per day.
As it is located in Zambia, it will require you to take a day trips across the border to visit if you are staying in Zimbabwe.
If you don't happen to be visiting when the Devil's pool is open – never fear adrenaline seekers – the Angel's Armchair offers practically the same experience in a different pool, in the same area above the falls.
Related: All tours run from the Royal Livingstone Hotel – which is absolutely beautiful and has a very reasonably priced lunch menu. Read more about it and other great places to eat in Victoria Falls here.
Microlight Flight Over the Falls (Zambia Side)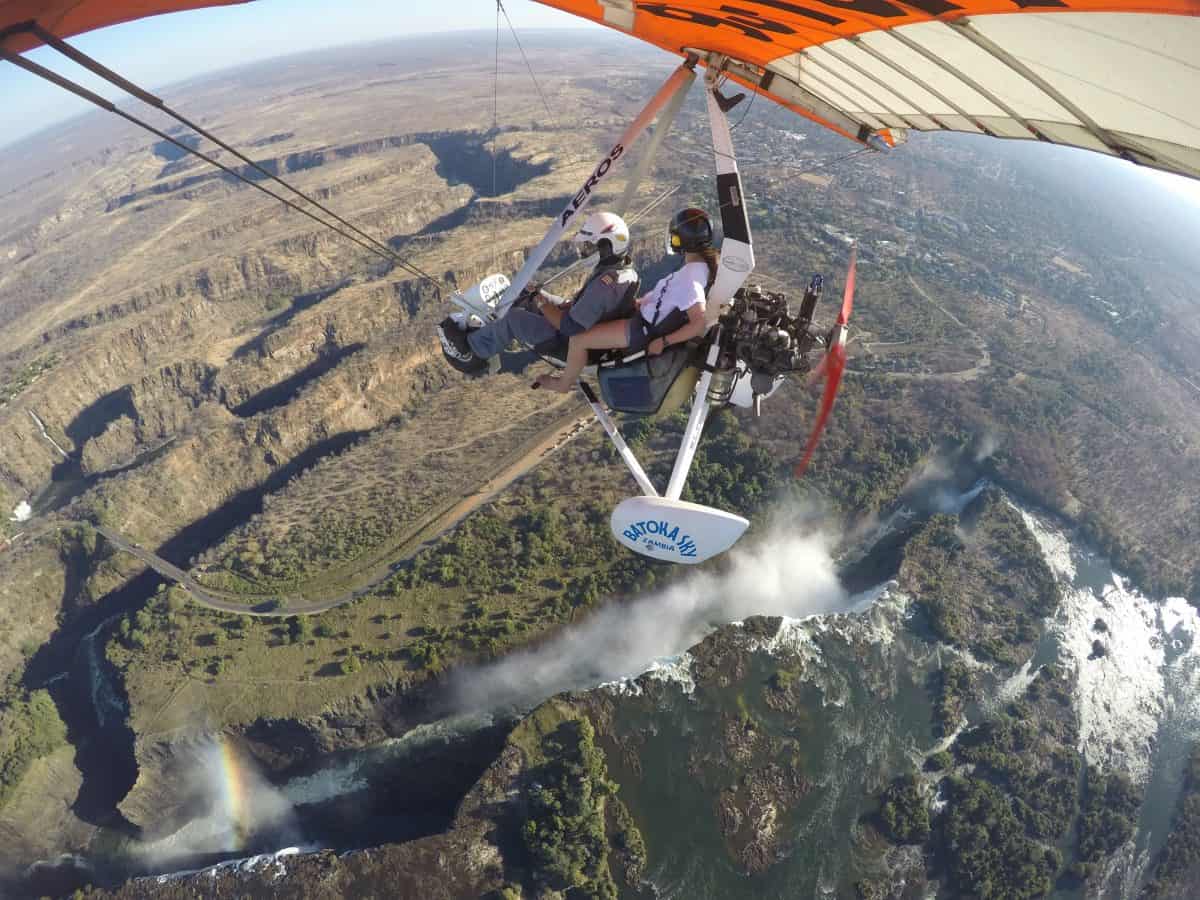 Operator: Batoka sky
Cost: Approx $155 USD
Once you've had enough on throwing yourself at, in and around Victoria Falls, why not take a flight above it – in an open air propeller powered giant kite?! It actually feels like you are flying. The wind is real, the height is real – the view is incredible. If you have already flown in a helicopter – this is the closest you can get to flying without putting on a wing suit! And if you haven't flown in a helicopter…
.
Helicopter Flight Above the Falls
Operator: Shearwater Flight of Angels (Zimbabwe Side) or Batoka Sky (Zambia Side)
Cost: Approx $150 – $165 USD
The "Flight of the Angels" is one of Victoria Falls most loved attractions. For 15 minutes you glide above the 1700m curtain of water that is the Mosi-ao-Tunya, taking in the very different views from both the Zimbabwe and Zambian sides on this not to be missed Victoria Falls helicopter ride.
RELATED: This is the first stop on my Ultimate Budget Overland Southern African Safari. click the link to find out the rest of the route!
.R
Sunset Cruise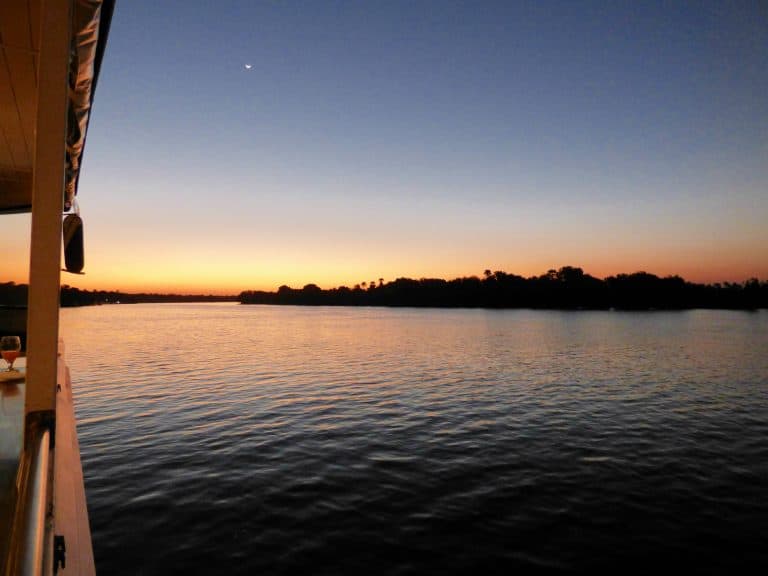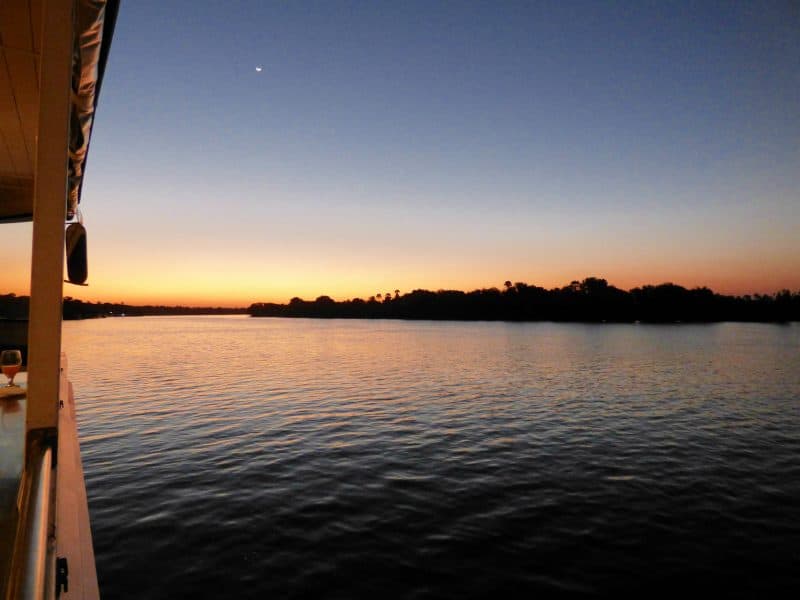 Operator: Zambezi explorer (Zimbabwe)
Cost: Approx $55 USD
The absolute best way to round out any day in Victoria Falls – or in Africa for that reason – is on a sunset cruise on the Zambezi, in a national park, with sundowners. Whilst all activity operators offer a Zambezi river cruise option (often as an add-on), the Zambezi Explorer is just in a class above the rest. The top two decks are restricted in customers to ensure everyone has a riverside seat.
Waiters serve unlimited drinks (alcoholic and non-alcoholic) and a variety of canapes (it's practically a dinner cruise!) are served throughout the 3 hour round trip. From the boat you see hippos and crocodiles – and if you're lucky – elephants and giraffes too! This is hand's down one of my favorite experiences in the whole of Africa and one of the best spots for viewing a Zambezi river sunsets.
.
Victoria Falls National Park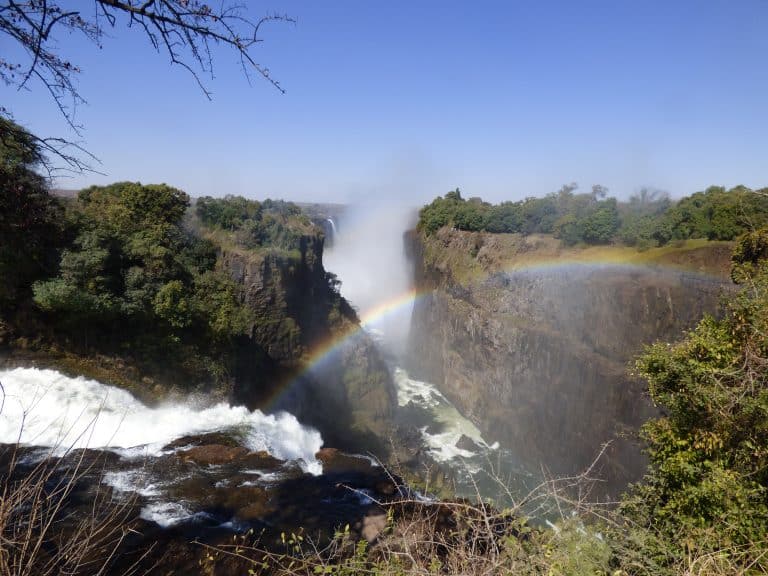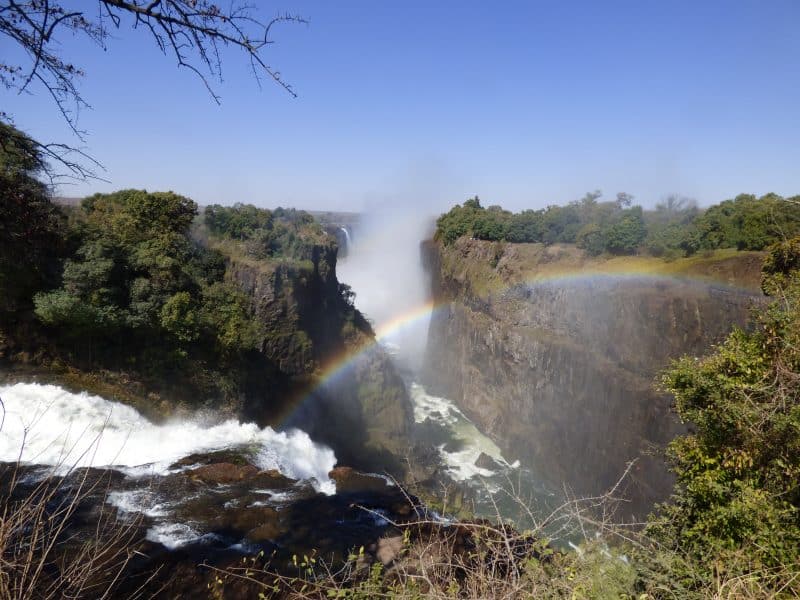 Operator: Zimbabwe Parks (Zimbabwe)
Cost: Approx $30-80 dependent on nationality
Visiting the Park is the best way to get up close and personal with Vic Falls. From several viewpoints you get the full force of the spray as you take in the 1.7km long waterfall. There is no doubt – you will get wet if you want to get close! It's easy to spend a couple of hours here walking the trails and taking in one of the 7 Natural Wonders of the World. And for an additional entrance fee you can spend the twilight hours in the park and catch what is always an incredible sunset.
*TIP: Just after you have crossed the bridge into Zambia from Zimbabwe, there are walking trails on the right near Victoria Falls which are free to enter – and give you a view of the falls from a different angle. Some even say these views are better than in the National Park!*
.
Lion encounter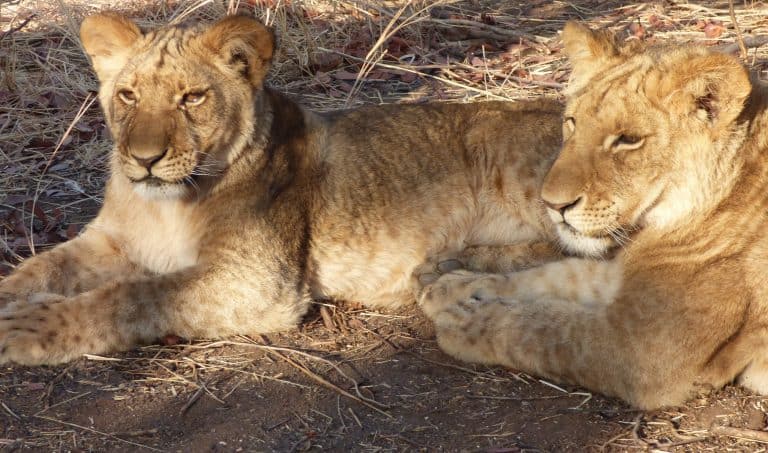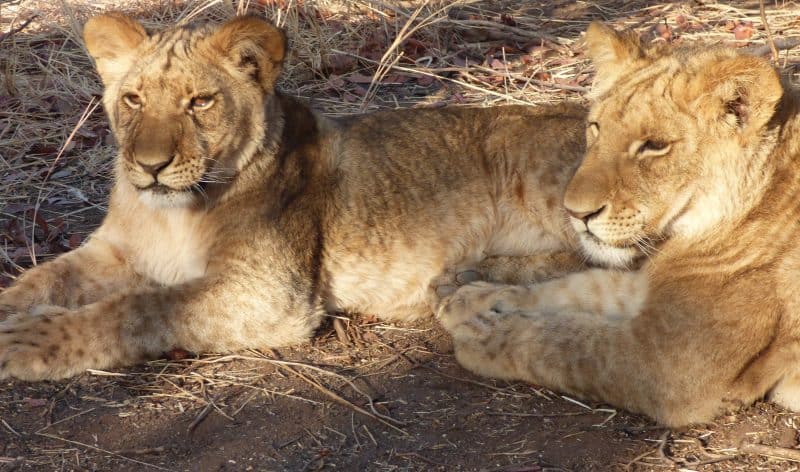 Operator: Lion Encounter (Zimbabwe)
Cost: Approx $160 USD
Zimbabwe's Lion Encounter offer a unique opportunity to walk with Lion cubs up to the age of 18 months old. These are captive bred lion cubs who are 'trained' only to the point that it is safe to walk with them. They are not pets and they will not sit on command! These walks help them become familiar with their surroundings (as they would in the wild) and become familiar with the other game that live in the park.
The cubs are part of an ongoing conservation effort to preserve the species (there has been a 90% decline in the species in the past 20-30 years). Their program runs over 4 stages, with two release prides currently being monitored in Antelope Park and Livingstone. Lion Encounter are proud to be the first organization to reintroduce the cubs of captive-bred lions into the wild.
**Please read this text to find out more about the program, the work they do, conservation stages and release prides**
Related: For more about the conservation of Africa's magnificent animals, click here to read about Hwange National Park and their work to ensure the survival of Africa's Painted Dogs.
.
Go on Safari in the Zambezi National park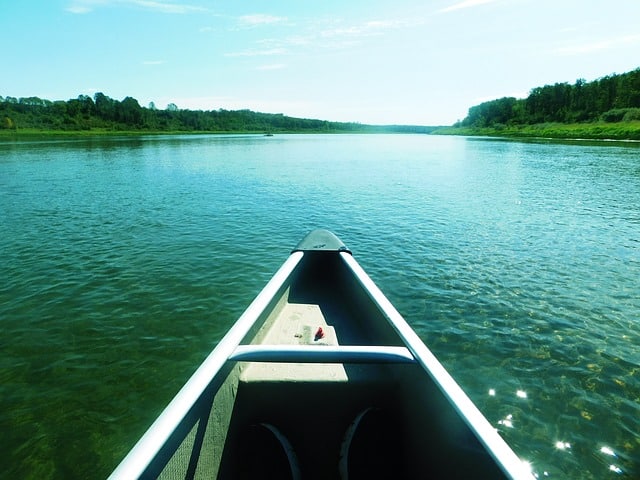 If you fancy taking a day trip from Victoria Falls, the Lower Zambezi National Park is easy to reach from the Zambia side of the falls and is where you can chose to take a half day or full day game drives, canoe safaris or walking safaris.
Alternatively, on the Zimbabwe side you can reach the Upper Zambezi National Park (who also offer full day and half day game drive) but are more famous for their Canoe Safaris. This is where you are driven up river into the park and can paddle (or simply float – the currents are often enough for you to glide along!) back down keeping your eyes peeled for the wildlife on the riverbanks.
.
A Trip To Chobe National Park in Botswana
Tick two epic experiences off your list by combining Victoria Falls and Chobe National Park on your visit to southern Africa. Most tour operators offer Chobe day trips from Victoria Falls, however, if time permits, I would always recommend a multi-day/overnight trip to the park to maximise your chance of seeing all the animals. Doing so will also allow you to do a sunset river cruise on the Chobe River – and who doesn't love a river sunset cruise?!
I hope you enjoyed my run down of Victoria Falls activities and have made your choice of the best things to do in Victoria Falls from our list! If you like it don't forget to click the pin it button in the sharebar for full size images!

READY MORE AFRICA TRAVEL INSPIRATION? YOU MIGHT BE INTERESTED IN THESE TRAVEL TIPS, TRAVEL ARTICLES, DESTINATION GUIDES AND RELATED POSTS:
Hi There! Thanks for reading my post about The Best Things to do in Victoria Falls I just wanted to let you know that this post contains affiliate links, which means if you purchase something after clicking a link, I may get a small commission – which is at absolutely no cost to you. If you enjoyed this article and are going to be searching for some of the things I mention anyway, I would love it if you could click through from the links above & thank you in advance! Read my full Disclosure here.
Save
Save
Save
Save
Save
Save
Save
Save
Save
Save
Save
Top 10 AMAZING Things To Do in Victoria Falls (Zim & Zam!)
was last modified:
February 16th, 2021
by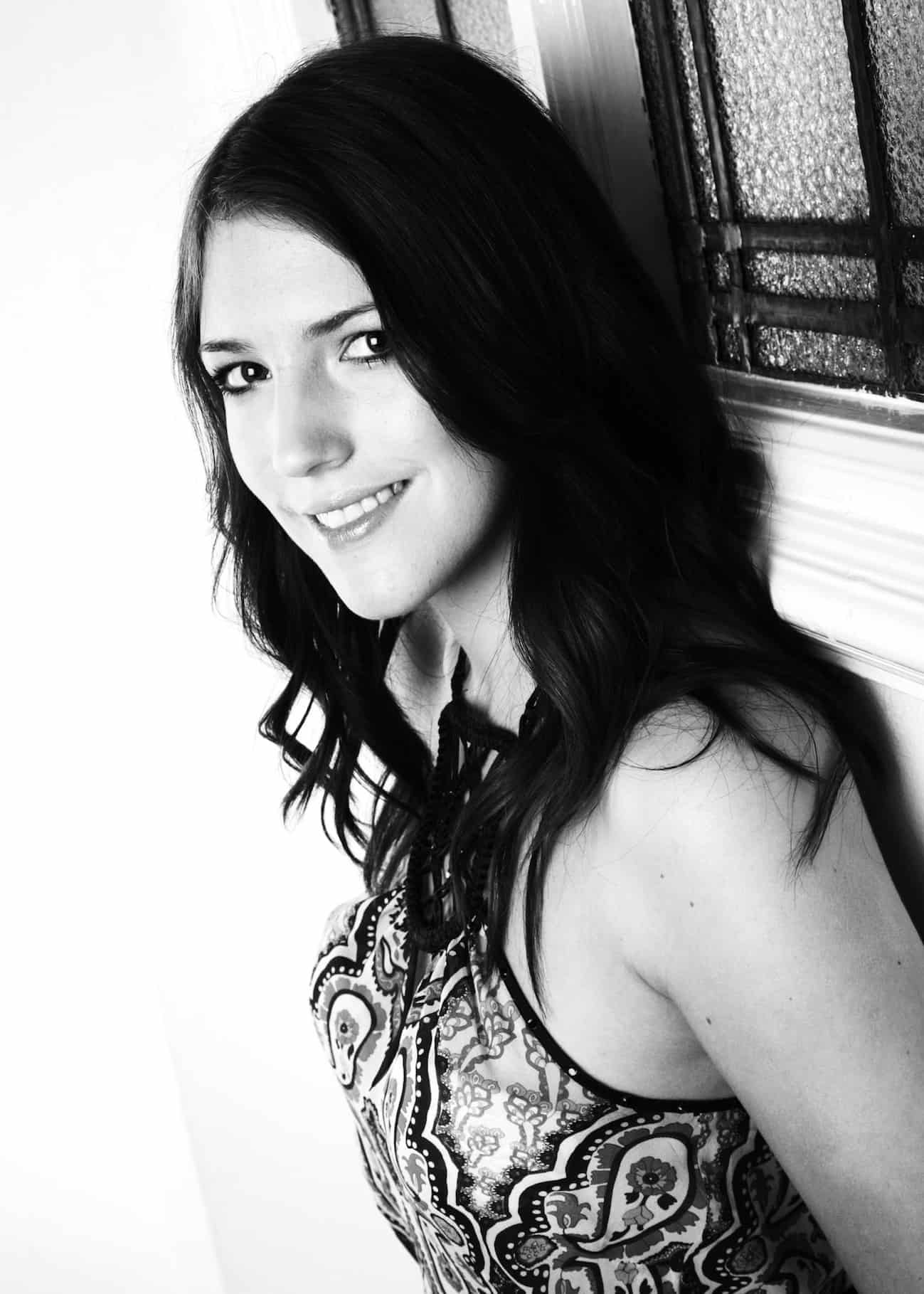 Vicki is the Lawyer turned Content Creator, Editor-in-Chief and all round Boss Lady at MakeTimeToSeeTheWorld.
She has lived and worked in 7 different countries and started the site to show everyone that it is possible to travel whilst holding down a full time job (because not everyone can – or wants to – quit and walk away from it all).
Her style of travel has always been to get the best out of a destination as a time poor traveler making the most of limited vacation days and all without breaking the bank; BUT she does know where to save and where to splurge to have the most incredible travel experiences – such as luxury hotels and over-water bungalows, safaris, spas and more(!) – where the situation calls for it.
To see where Vicki's work has been featured online, visit our Featured Elsewhere page.
– and if you are a travel brand who would like to find out how to work with Vicki, contact her here.