Without a great piece of carry-on luggage, you are not going to get very far on your travels. The problem is, with so many choices out there, how do you even begin choosing the perfect backpack or hard case which is great for every adventure – and give you that all important speedy airport exit by not having to wait at the luggage belt!? Stand by for our recommendations for the Best Carry On Luggage 2018 – and now updated for the Best Carry-on Luggage 2019 (as tried and tested by a frequent traveler, complying with all the major carry-on luggage requirements) to help get you on that plane and off exploring this amazing world! But first scroll down for out top tips on HOW to choose the best carry on luggage – which isn't all about what looks good!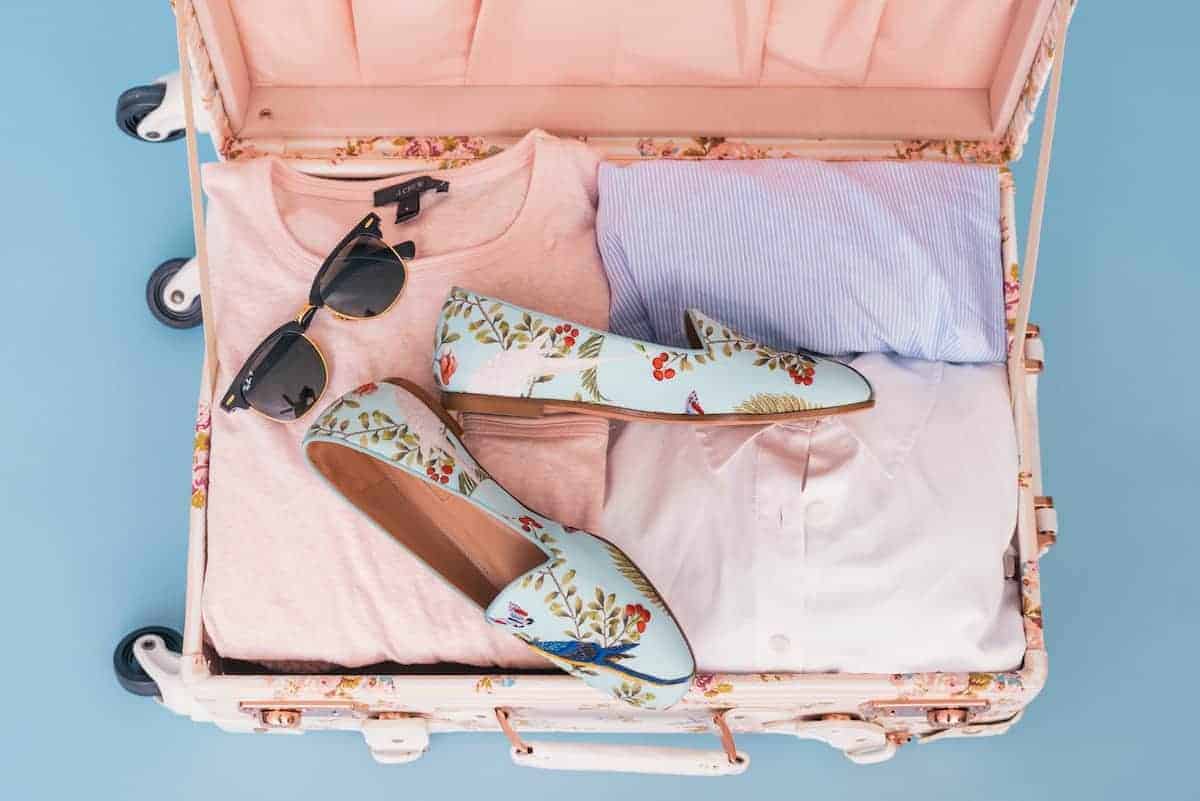 Disclaimer: This very helpful post on how to choose the best carry on luggage contains Affiliate links. This means that if you click on any of the links in this post (and make a purchase) I may receive a small commission at absolutely no cost to you. Each post is carefully crafted to (hopefully!) answer all your questions and recommendations are made where we believe they will improve your trip and help with your planning. As such we thank you in advance should you decide to click, buy or book. Read my full Disclosure here.
How to Choose the best carry-on luggage for you
Style
Obviously, the look of your carry-on luggage is important but an even more important consideration is, what style of bag is going to be most suitable for your trip? Are you going to be using your carry-on luggage merely to get you from A-B and then it will be left at your accommodation, or are you going to need to carry you luggage throughout your trip, for example, if you are hiking?
Capacity
Capacity is a pretty important requirement when it comes to carry-on luggage and you will need to pay close attention to baggage restrictions when choosing the best piece of luggage for you. Nobody wants to pay a hefty excess baggage fee for an oversized piece of luggage. You will also want to think about how much stuff you will be packing for your travels (there is no point buying a piece of luggage that looks great but is just too small and it pays to check with the airline you are flying with what their maximum carry on luggage size is.
*Top Tip* CarryOn Luggage Sizes on most airlines are: 55 x 35 x 20 cm or 22 x 14 x 9 inches – and if you are looking for checked baggage, head on over to our guide to the top hardside luggage on the market which includes how to pick the best one for you!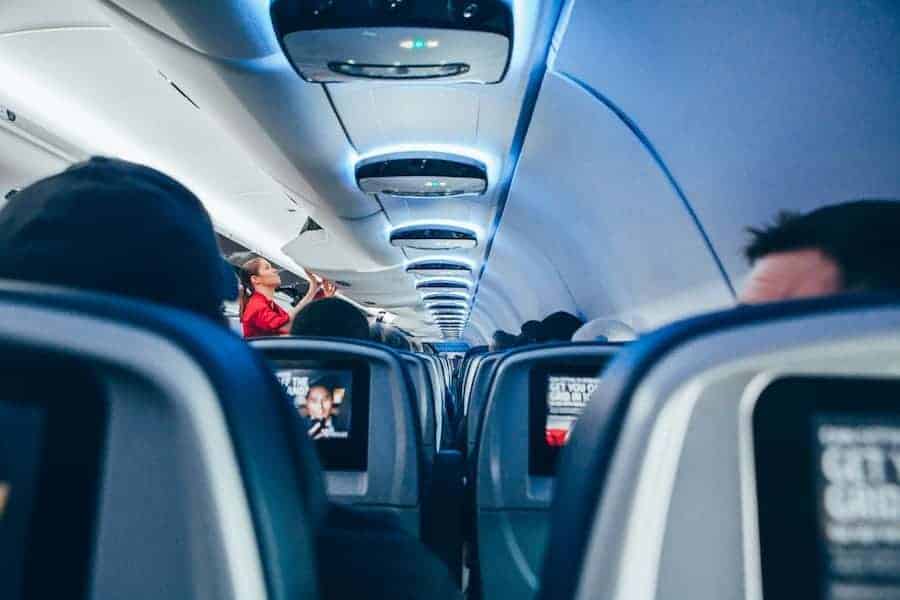 Features
Added features are a great bonus for any piece of carry-on luggage. Perhaps it's plenty of compartments you after looking for, or maybe additional straps and a waterproof outer layer? You will find that most pieces of luggage include a long list of added features but it's important to think about what is going to me most useful for you.
Durability
A particularly important selling point when it comes to finding the best luggage carry on. You want your suitcase of backpack to last for the entirety of your tripand preferably way longer! This is why it's always good to read reviews before you purchase any piece of luggage. Look out for any negative reviews regarding zips and straps as these are one of the most likely things to go first; and pick from established luggage brands (like the one's below) who's quality you can be confident in!
Value for money
We all know that sometimes it is better to spend that little extra if we want a quality item but it is important to be realistic about this and remember, especially if you are on a tight budget. There are plenty of carry-on bags available out there, meaning you won't have to break the bank.
Okay, so now that we have a better idea of what makes a good piece of carry-on luggage great, we need to decide which is the Best Carry on Luggage for you!
Below is a guide to get your started including some of the best carry-on suitcases and the best carry on backpacks, all of which are carry-on approved and available online.
.
The Best Carry On Wheeled Luggage
Just a few quick notes when it comes to the best carry on wheeled luggage. All the ones below fall within international carry-on regulations, and they don't include builtin USB ports that some luggage brands have begun to incorporate. This is because a lot of domestic airlines in the USA have banned "smart luggage" ie carry on luggage with inbuilt tech and I'm sure this rules will be extended to Europe and Australia in the not too distant future. And the could be nothing worse than buying the best carry on luggage you could find to discover you couldn't use it!
.
Antler Atom
Quick Stats: 36L | 1.9kg | 55 x 20 x 40 | $$$
Quick Features – Reinforced protective outer shell, four rotating wheels, waterproof, fixed TSA lock, grip handles and is the perfect carryon size.
.This cleverly designed suitcase with its honeycomb outer shell acts as a reinforcing protective layer to help keep all your items in one piece throughout your journey, no matter how many times it gets knocked about! This outer covering is also waterproof which gives you one less thing to worry about and guess what? This is one of the lightest wheeled pieces of carry-on hardshell luggage available on the market, meaning you can pack even more pairs of shoes (if you can squeeze them in that is!). Of the bags we tested this is one of my favorites and is my vote for the best carry on for international travel.

.
MVST Select Trek Aluminum Suitcase

Quick Stats: 40L | 4.3kg | 55 x 35 x 22 | $$$
Quick Features – Unbreakable aluminum-magnesium alloy shell, Zipper-less closure, Dual TSA-approved combination locks
This rolling suitcase features a grade 5052 aluminum alloy hardshell exterior, Rubber seals, a zipperless closure, TSA-approved combo locks, and ultra-smooth spinner wheels ensure your belongings are secure and easy to carry when on the road for business or leisure. And it even comes with it's own protective travel cover to keep it looking super shiny and in mint condition!
.

Eastpak Tranverz S

Quick Stats: 42L | 2.4kg | 51 x 24 x 32 | $$
Quick Features – Padded top & side handles, x2 internal zipped compartments, compression straps.
With top-rated online reviews, you can't go wrong with this wheeled holdall suitcase. It's easy to maneuver (great when you're in a rush at the airport) and the additional side handles make it a doddle to lift into the overhead cabin on board your flight. Despite its size, you will be surprise at how much can fit in this compact suitcase, with internal pockets to make organising smaller bits and pieces easier, along with compression straps, that are a savior if you are like me and more often than not try to pack too many clothes! Although the outer fabric is not waterproof, with a 30 year guarantee, you don't have too much to worry about! It's one of the best luggage pieces available.
.
Olympic Denmark 21″ Carry on Spinner
Quick Stats: 42L | 3.6kg | 55 x 40 x 23 (+7.5 exp) | $
Quick Features – Hard-shell, 360 degree spin, 21 inch expandable to 23 inch, hidden laptop sleeve.
If you are looking for a budget carry-on suitcase, this is the one for you – and is heavily discounted at the moment! Perfect for when you need to travel light and the hard shell case with internal organisation is perfect for storing all your stuff – even if you have to pack for multiple occasions. It is also built out of ABS material for durability so you can stop fretting about your luggage getting damaged in the unlikely event that you don't get on the plane in time to put it in the overhead bins and it gets confiscated at the gate. (Everyone has been there at least once, right?!) And it's my favourite expandable spinner on the list which complies with all international carry on requirements and is perfect for frequent fliers..
.
Cabin X ONE
Quick Stats: 38.5L | 3.6kg | 55 x 20 x 35 | $$
Quick Features – Back Strap, Laptop Compartment, Packing Straps, Telescopic Handle, Wheels, Zip Closure
Oh my, we do love a convertible and with this hybrid wheeled/backpack suitcase you get just that! Carry this cabin luggage however you see fit with its backpack straps and telescopic handle and wheels. With plenty of inner and outer compartments you can keep your stuff nice and organised and its showerproof material means you won't be nervous about a dash through a downpour, if needed! (Now there's a great feature for travel luggage!)
.
Travelon
Quick Stats: 28L | 2.4kg | 53 x 24 x 32 | $½
Quick Features – Fold Out compartment, two wheels & telescopic handle, water bottle holder, add a bag strap, foldable back up bag and exterious pockets for easy access.
This bag may be tiny but it's not short on features! With an outer front compartment for all your easy to reach essentials, a water bottle holder and even a back – up bag that can be folded away, you will be able to pack a lot more than your first expected! Plus, the quilted material of this bag makes it very attractive (if style is important to you).
Cabin Max Icon
Quick Stats: 44L | 2.6kg | 55 x 40 x 20 | $
Quick Features – Impact shell casing, four multi-directional wheels, compression straps, combination lock, hardside luggage.
You definitely won't miss this bag, which is sometimes a good thing and with its range of added features, you can't help but fall in love with it, if you have a desire to travel! A protective shell keeps all you stuff safe and sound inside, of which you can squeeze in as much as possible with the added compression straps (for the best compression system.)
.
Samsonite Omni PC 20
Quick Stats: 40L | 3kg | 50 x 37 x 25 | $
Quick Features – 360 spinner wheels, push button retractable handle, TSAapproved lock.
The Samsonite Omni PC line is built to take the harshest travel elements! The case combines scratch-resistant textures with the lightest polycarbonate construction, ensuring your luggage looks as great on the 100th trip as it did on the first. Extremely light and visually impactful (you gotta check out the range of colours available!), this collection takes polycarbonate design to the next level and comes complete with a TSA approved combination lock.
It can also become part of a luggage set if paired with it's larger counterparts – perfect for those wanting to match their cases for both check in and carry on. Its one of only a few 'cute' carry on bags and can seriously be considered as pretty luggage!
.
5 Cities
Quick Stats: 42L | 1.5kg | 55 x 40 x 20 | $
Quick Features – Rigid back frame, two wheels with protective bottom, weigh scales.
If it's weight you are concerned about, you have to get this great carry-on suitcase. Specially designed to meet even the strictest of holdall restrictions and with its very own accurate scales, you can pack confidently for your trip with the knowledge you are not going to end up with an excess baggage fee.
.
Genius Pack 21″ Aerial
Quick Stats: 42L | 2.8kg | 53 x 35 x 23 | $$$
Quick Features – 360 degree spinner, Interior category compartments for socks, chargers, undergarments, Reinforced impact-resistant corners & scratch and stain resistant.
Not only is this carry-on holdall sleek, smooth to manoeuvre and pretty tough with its shock resistant outer shell, it has a huge 42L capacity, which means buying presents for all your loved ones on your travels will no longer be a problem due to a lack of space! It's one of the best spinner luggage pieces on the market and it looks downright gorgeous too!
If you are looking for a slightly less expensive option, the Amazonbasics hardsider spinner luggage is a great alternative – and comes in some beautiful colours!
.
Maxwell-Scott® Luxury Tan Leather Carry On Case
Quick Stats: 35L | 4.2kg | 55 x 35 x 24 | $$$$
Quick Features – Outer zip compartments, address tag, personalised, internal compartments and straps. It's the height of luxury.
If you are a fan of life's luxuries, then a handmade Italian leather carryon bag is going to be just the ticket. Not only is it practical with plenty of internal and external compartments (it's like having in-built packing cubes!), it's stylish too, available in tan, chocolate or black leather and you can even have it personalised too! Perfect for steeping off the plane looking stylish with this stunning piece of hand luggage on your business trips. (It's one of the best pieces of carry on luggage with wheels and is recommended by Business Insider!)
.
TravelPro Platinum Magna 21/22
Quick Stats: 42L | 3.6kg | 58 x 40 x 24 | $$$
Quick Features – Fold out screen for packing suits/dresses, slightly on the bigger side, some of the strictest buget airlines may question it, but it easily fits in all overhead bins.
Travelpro makes some great luggage. It's a bit pricey but for those that travel frequently, it's worth it as it holds up well. The bag is light yet very roomy; the telescopic handle is sturdy and very easy to manipulate and locks in to 3 positions perfect for even the tallest of travelers. It has a focus as a garment bag which is perfect for business travelers
It has 4 wheels, two large at the back and two small at the front which gives you more interior space for the size due to their design that incorporates the wheels as part of bag rather than have them stick out.
.
Best Carry On Backpacks
When it comes to the best carry on luggage I'm always going to go for a 4 wheel spinner hardside case, but I know that some of you really prefer to pick from the best carry on backpacks – but I will have to draw the line at recommending a duffle bag (unless it is this Eage Creek Rolling Duffel which I quite like and is the only exception to the rule) because for the most part duffel bags are just not practical!
.
Standard Luggage 35-45L Flight Approved Backpack

Quick Stats: 35-45L | 1.6kg | 21.5 x 13.5 x 7.5 | $$
Quick Features – Hideaway Straps, 3 in 1: Backpack, Suitcase and Shoulder Bag, Dedicated Laptop & Water Bottle Compartments (it's one of the best cabin luggage pieces that is airline approved!)
It's the ultimate luggage for international travel with so many amazing features you'll wonder why you ever had another bag. AND it and meets airline carry-on cabin size rules.
The bag features padded hideaway straps and removable hip belt which seamlessly integrate with the body of the bag, which can be worn as a backpack, carried as a suitcase or slung over your shoulder; it's main compartment is accessed through a full perimeter 360º zip making packing easy, multiple various internal compartments and external pockets make organizing your stuff dream. It also has a dedicated laptop sleeve which can be easily removed and replaced at security checks, and a zippered water bottle pocket which expands when in use.
The backpack itself is roomy at 35L, but can be expanded a further 10L to give a 45L carrying capacity (expanded the bag measures 21.5 x 13.5 x 9.5) – and my favorite feature – the accent colours can be switched between orange and blue, depending on what mood you are in! It is one of the biggest carry on luggage models in this list, and well worth it for those backpacking adventures.
.
Deuter Transit 40
Quick Stats: 40L | 1.9kg | 45 x 36 x 24 | $$
Quick Features – Water resistant, stabilising straps, inner compartments
The aim of this backpack is to combine comfort with practicality and it definitely succeeds in achieving this. With a fully-adjustable frame and removable padded should straps, along with separate inner compartments for your shoes, sleeping bag and even a laptop you will be all set for your big adventure in no time.
.
Osprey Farpoint 40
Quick Stats: 38L | 1.3kg | 20 x 14 x 8 | $$
Quick Features – Hip belt, laptop compartment, padded shoulder straps
This compact backpack is perfect for all of you looking to travel light. Stuff in as much as you can (inc. your laptop) with the help of the bags flexible fabric, sling it over your shoulder and get comfy with the adjustable and breathable back panel for a lightweight trip.
.
Cabin Max Arena
Quick Stats: 27L | 600g | 45 x 30 x 20 | $
Quick Features – External elasticated bands, out mesh pockets, padded back and adjustable straps/waste straps, headphone port
Not only does this backpack come at a great price, it also comes with all the bells and whistles too! Outer elasticated bands and pockets for additional storage, along with fully-adjustable straps make it a great choice if you want to have everything to hand and be comfortable too. And as one of our small luggage recommendations, you'll have absolutely no problem taking it on board any aircraft!
.
EverVanz Outdoor Canvas Backpack
Quick Stats: 20L | 800g | 19 x 12 x 6 | $
Quick Features – Water resistant, stabilising straps, inner compartments
This backpack might be on the petite size but it sure is stylish and comes in an entire range of different colours! Its many compartments means you can pack all your essentials from your laptop and clothes to a water bottle. Its fully adjustable padded straps help you to evenly distribute the weight of you backpack, allowing you stay happy & comfortable throughout your trip. It really is the best carry on luggage for women who want to take a small but super stylish bag.
.
ZOMAKE
Quick Stats: 30L | 335g | 49 x 39 x 18 | $
Quick Features – Waterproof, inner & outer compartments, foldable, adjustable straps
Not only is this fab little backpack waterproof, when you don't need it, fold it up and pack it away into it's cute little small carry on bag! How cool is that? Its adjustable straps help you stay comfy and even when you have filled all the compartments, it's so lightweight, (it's the lightest carry on luggage on this list) you may even forget you're wearing it!
.
The Best Carry On Bag for a Woman
Delsey Luggage Chatelet Hard+ in Champagne
Quick Stats: 45L | 335g | 60 x 38 x 25 | $$$
Quick Features – Incredible brake system, recessed TSA lock, two removable travel organisation bags + 2 zippered compartments and travel hanger make this an incredible piece of small carry on luggage.
Named after the famous central district of Paris, our top pick for the best carry on suitcase / carry on bag for a woman is this timeless and elegant spinner luggage. CHATELET offers leather-like accents as well as a deluxe interior. It is made from virgin polycarbonate formulated to achieve the highest standards of extreme temperature and impact resistance. It also comes with an award-winning brake system to stop that bag rolling away on a bus or train (or any other moving vehicle). Activated with a button, the brake locks the two front wheels of the luggage preventing the bag from drifting away while allowing travelers to roll the bag on the back two wheels. My only minor qualm with this bag is that it is slightly big for some of the short haul/budget providers when they are having a super strict day – but is perfect most of the time and one of the best carry on bags on the market for long haul international trips!
Delsey also have a second bag that I would highly recommend for female travelers – the Delsey Luggage Helium Aero, which is under $100 and really packs a punch!
.
The Best Carry On Luggage for Men
.
.
Ooh, this one is a tough one. After taking these two babies out for a spin, its hard to pick a winner. So I won't! My vote for the best carry on luggage for men goes in equal measure to the American Tourister Curio Spinner Carry on Hardside – sleek, stylish and effortlessly cool; and the Rockland Luggage 20 Carryon expandable (which is sold with a matching 28 inch expandable hardside case) to cover any and all adventures across the world!
Both are two of my favorite travel bags for men and are tied for the best carry on bag for men in 2019.

.
And that's a warp folks. I hope we have helped you narrow down your luggage options and helped you to pick out your new travel companion from our selection of the and the best carry on luggage in 2019 (formerly the best carry-on luggage 2018) – and are planning your next epic adventure! (Psst. if you need a little inspiration – check out our list of the best group tours on the planet!)
And if you like this post – or know a friend who is in need of a new carry on case, please tweet, pin, flip or share on Facebook – I'd really appreciate it!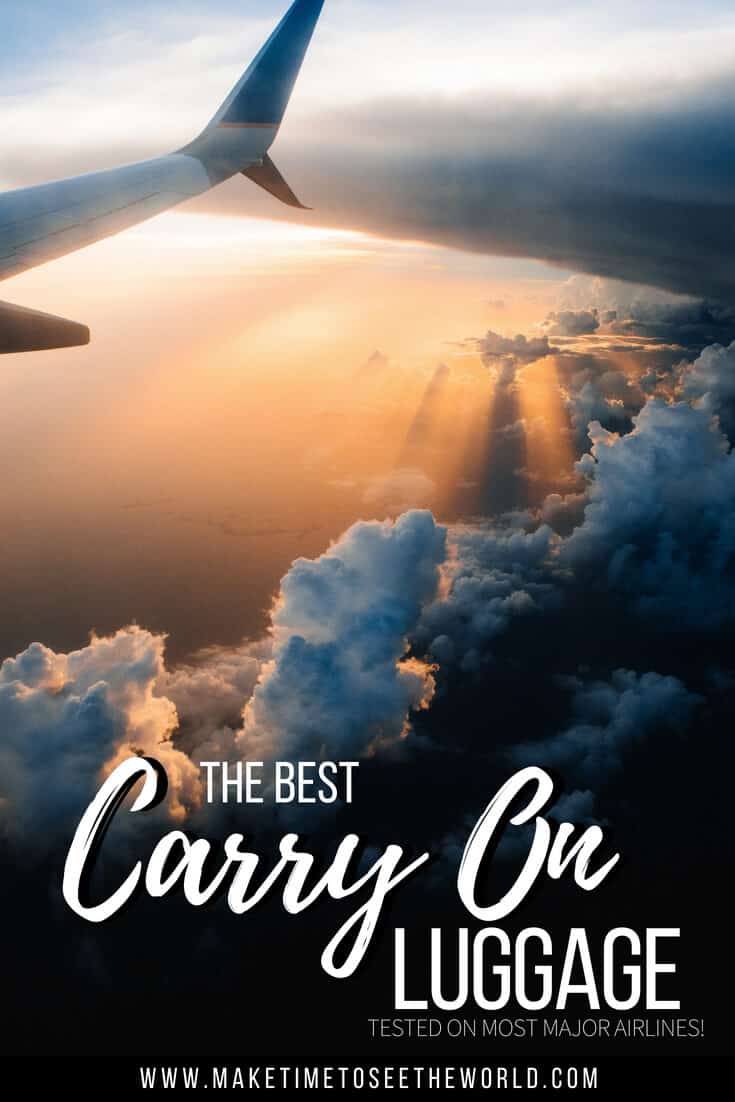 And if you liked this travel gear list, take a look at the other recent posts and packing lists in this series:
Hi There! Thanks for reading my travel tips and travel gear guide to The Best Carry On Luggage 2019 (Tested on Most Airlines)! I just wanted to let you know that this post contains affiliate links, which means if you purchase something after clicking a link, I may get a small commission – which is at absolutely no cost to you. If you enjoyed this article and are going to be searching for some of the things I mention anyway, I would love it if you could click through from the links above & thank you in advance! Read my full Disclosure here.
And Thank You for reading the MakeTimeToSeeTheWorld travel blog posts written by a travel blogger.

The Best Carry-On Luggage 2019 (Tested on Most Airlines!)
was last modified:
October 7th, 2019
by