Head to New Zealand's North Island and you're almost bound to end up in Auckland. A true metropolis, Auckland has a buzz to it, full of activity, diversity, atmosphere and opportunity. In some ways it is just another city, but in others Auckland is unique and well worth exploring. Often mistaken for the country's capital (it's Wellington BTW), Auckland is the largest city in New Zealand and has a population that's bigger than the whole of South Island!
For anyone considering a trip, we've put together this Auckland Travel Guide featuring the Best Things To Do in Auckland, plus recommendations of where to stay, what to eat and how to get around!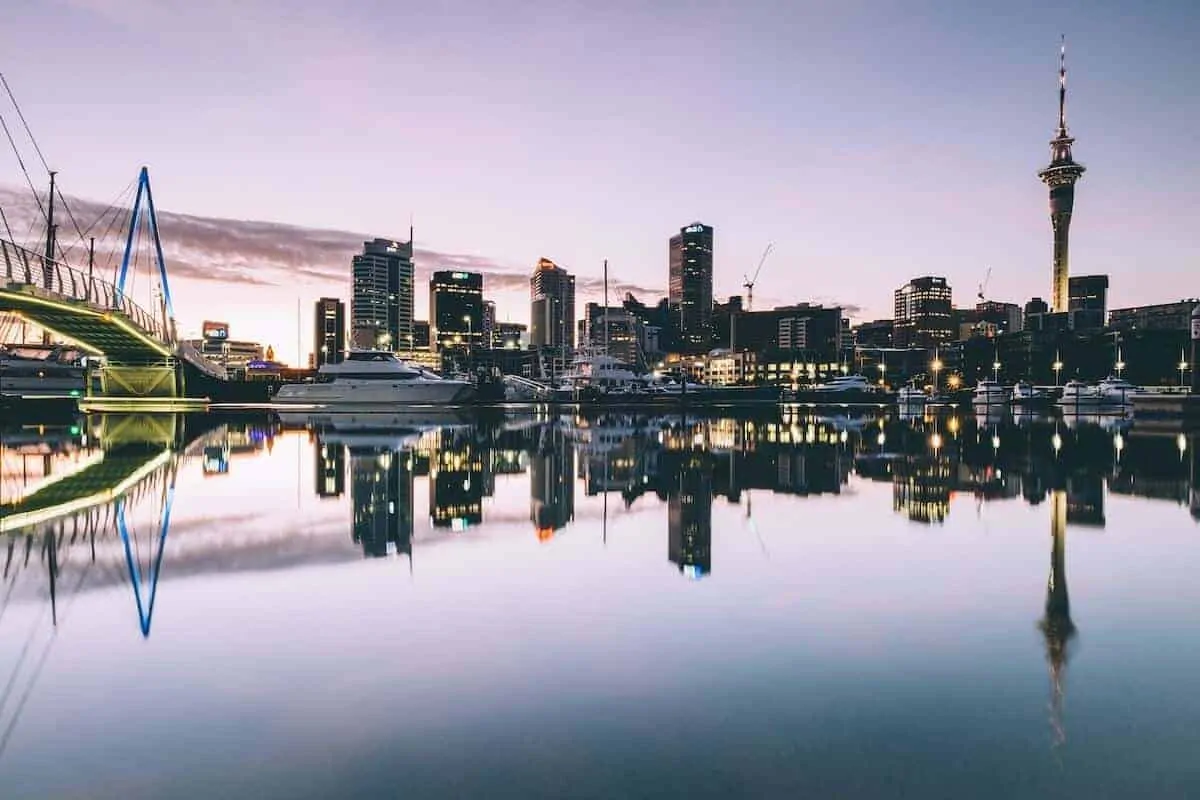 Disclaimer: Almost all posts on this site contain Affiliate links, and this one about the best things to do in Auckland is no different. This means that if you click on any of the links in this post (and make a purchase) I may receive a small commission at absolutely no cost to you. Each post is carefully crafted to (hopefully!) answer all your questions and recommendations are made where we believe they will improve your trip and help with your planning. As such we thank you in advance should you decide to click & buy. Read my full Disclosure here.
A Guest Post by Danny Newman from Whats Danny Doing?

Top Auckland Tips Before You Go
Where to Stay in Auckland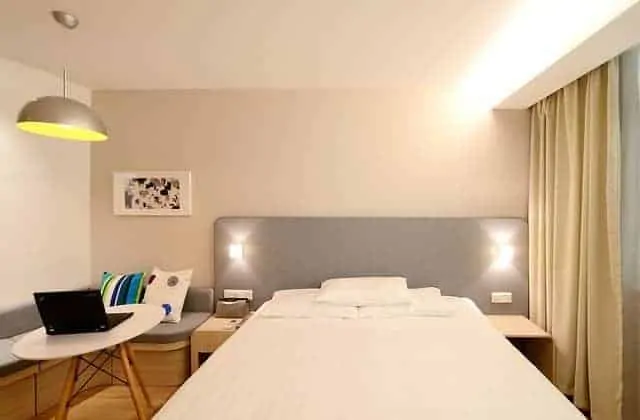 As a bustling metropolis there are plenty of hotels in Taipei to pick from, but to help you narrow down your options we have included a selection of the best hotels for every budget:
Luxury: M Social Auckland – 5* luxury in the heart of the CBD (approx $200-250 a night)
Mid Range: Great for couples, lots of space and funky decor the Barclay Suites is a great choice (approx $150-200 a night)
Budget: Right in the center and under a $75-150 a night Celestion Waldorf Apartment Hotel is perfect for budget travelers.
Backpacker: Keep costs all the way down with a private room or bunk in a dorm at Jucy Snooze.
.
How to Get Around Auckland
There are multiple, easy ways to get from Auckland airport to the city & Auckland itself is an easy place to get around for a large place. It offers a well-run public transport system of trains, buses and ferries- head to Britomart in the center for the main public transport hub. City Link buses connect you to the different parts of the city from as little as NZD $0.50. However, for greener options there is also a range of cycle paths that have opened up, as well as walking trails that help you explore the city at your own pace.
.
The Best Time To Go To Auckland
The best times to visit Auckland are from March to May and between September and November. These months offer pleasant temperatures, mostly sunny days and fewer tourist crowds. Peak season falls between December through February at which point you'll contend with swells of visitors and high airfare and room rates; but temperatures will be warmer and with fewer rain showers. Between June and August, both temperatures and tourism drop off.
RELATED –
Heading to Auckland first then planning to drive around the country? Our post on the
Best New Zealand Road Trip Itineraries
(
and NZ essential road trip tips!
) is just what you need.
.
The Best Things to do in Auckland
Auckland isn't short of things to do. Thanks to its size, popularity and setting, there is always something to keep you entertained. Here are 11 of the best things to do in Auckland to keep you entertained!
Visit (and jump off) the sky tower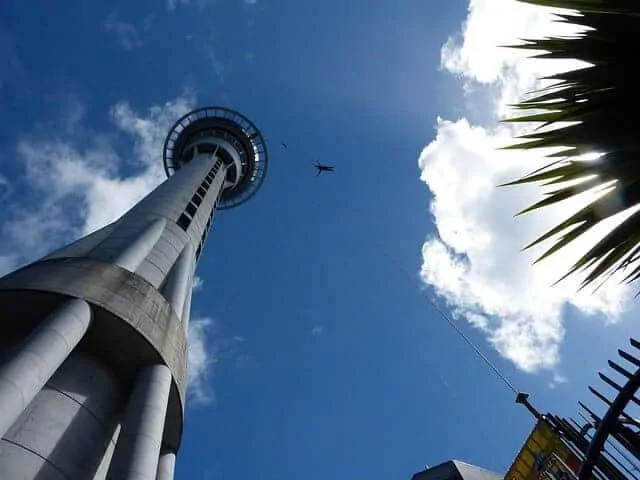 The Sky Tower is Auckland's landmark building. A towering needle-like structure in the heart of the city, it stands out for miles around and offers superb panoramic views around the observation decks.
You can (for a price) walk up to the viewing platforms high up in the air, sit and have a drink at the bars there, or, if you're feeling adventurous, even jump from the top!
That's right, the 'Sky Jump' offers you the chance to plummet 192m to the ground, attached to a guiding line. Not for the faint of heart!
PRE-BOOK YOUR TIX –
Save yourself time in line and pre book your tickets to the Sky Tower. You can pre-book both
General Admission
which gives you 90 minutes (and enough time for meal at the top) enjoying the 360º views, or
Admission with SkyWalk
– or if you want to go all in and take the quick way down, pre-book your
Admission with Sky Jump here.
.
Auckland Bridge Bungy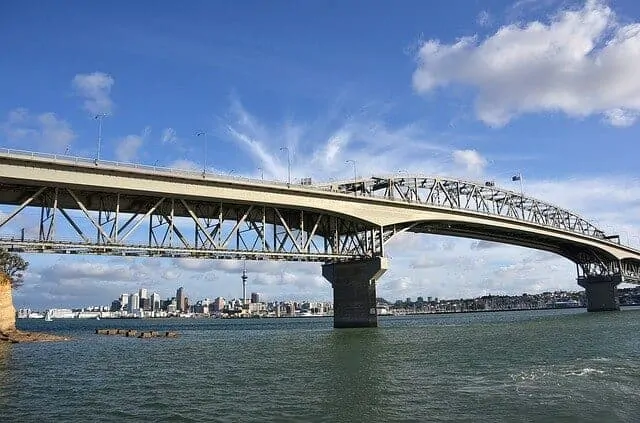 The AJ Hackett Bungy on Auckland Harbour Bridge is another action packed activity on offer in Auckland. The only 'ocean touch' bungy in the country, you can jump from the bridge and dunk yourself headfirst in the waters below. Pre-Book the Biggest Adrenalin Rush in Auckland here.
.
Visit Devonport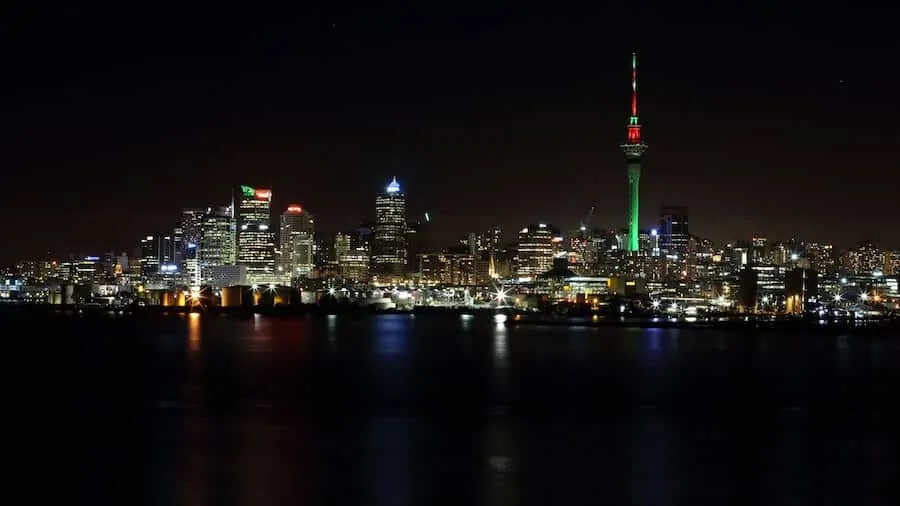 Devonport is a chilled out beachside township over the bridge to the North of the city. The vibe is far more relaxed here compared to the hubbub of the City centre and there are tonnes of restaurants and cafes offering good food and views over the city. You can get here by car or ferry.
.
Coast to Coast Trail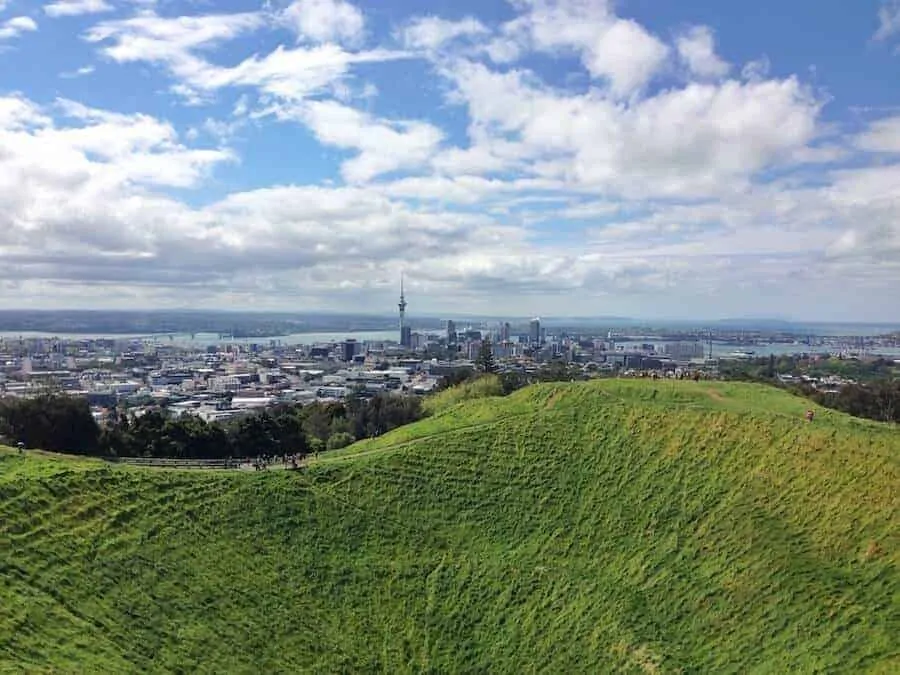 For anyone fancying stretching their legs, this 16km walk across Auckland could be a good bet. The Coast to Coast trail is a popular route that takes your through heritage sites, woodland areas, parks, areas of natural beauty and geological points of interest. The walk showcases all the beauty and history that Auckland has to offer.
.
Visit One Tree Hill
You visit One Tree Hill (known as Maungakiekie in Maori) as part of the Coast to Coast trail, but it is worth seeing in its own right. This 182-metre volcanic peak, in what is now Cornwall Park, was once the site of a large Maori fortress and has a monument to the Maori at its summit. It is an easy climb to the top and offers awesome views of Auckland.
.
Relax at Mission Bay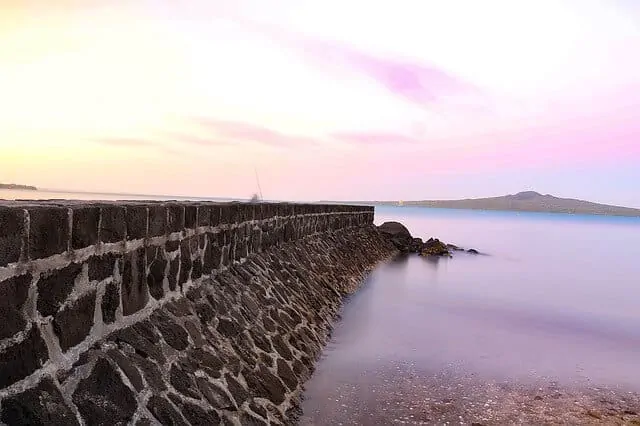 This popular beachfront Auckland suburb attracts people in their droves all through the year. For its natural beauty, busy eateries and location away from the centre, it isn't hard to see why. Mission Bay offers all sorts of water based activities as well as parks to explore and restaurants to eat in. It gets busy though and might be worth considering going out of peak times to get the best of the bay.
.
Explore Viaduct Harbour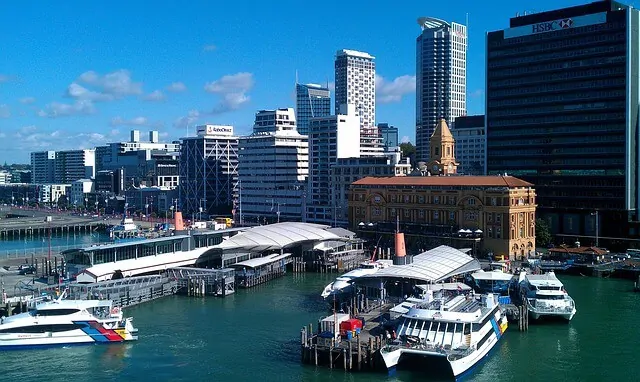 Back to the city centre now and Viaduct Harbour is another place you should spend some time. The harbour itself is packed to the gills with fancy boats and yachts or all shapes and sizes. With sun and blue skies above, ocean all around, it's a cool spot to watch the world go by. It's a little pricier here, but there are many bars and restaurants around to enjoy.
.
Climb Mount Eden
Located approximately 4km out of the centre (and also on the Coast to Coast Trail) lies the famous volcanic peak known as Mount Eden. It's a short, easy 45 minute walk to the top that offers more incredible views over Auckland and the surrounding area.
.
Head to Rangitoto Island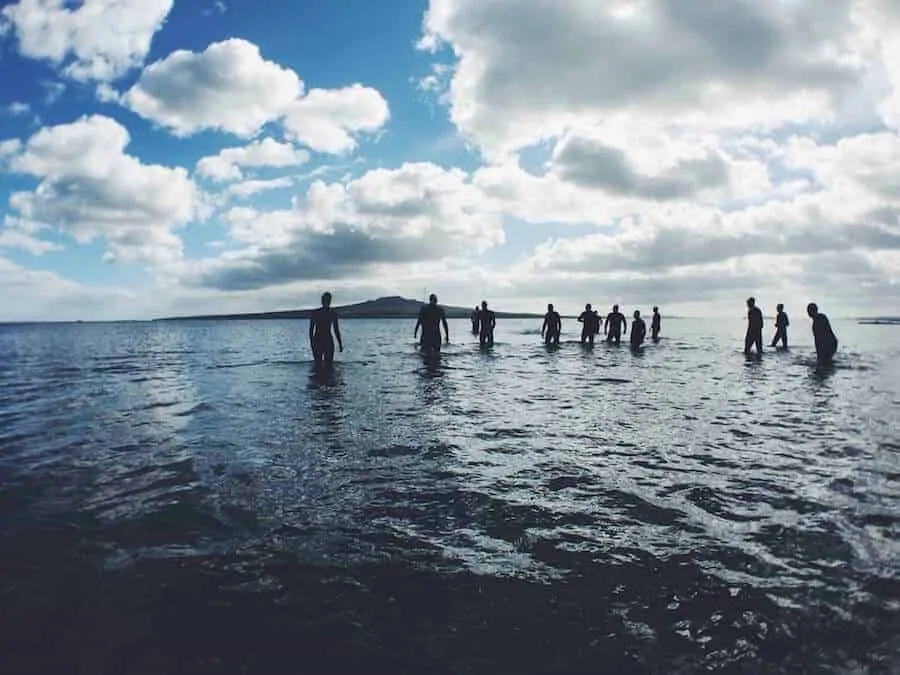 Rangitoto island is a conical shaped volcano just off the coast of Auckland. It is the youngest and largest of Auckland's volcanoes and a place of outstanding natural beauty. Easily accessible by ferry from the city, it's a great place to a day trip and, after an easy hike, offers awesome views from its summit. You can also take a kayak trip to the island too.
.
Expore Waiheke Island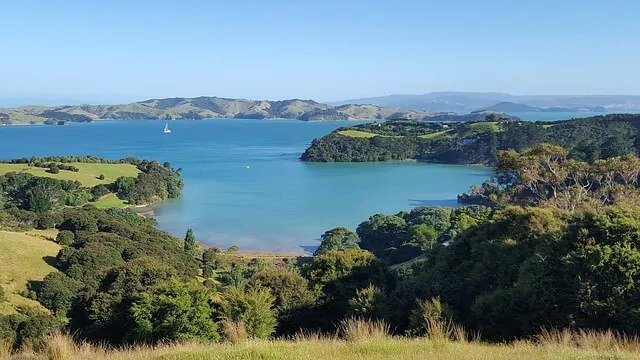 Slightly further away from Auckland (21.5km from the centre) is Waiheke Island- the second largest and most populated island in the Hauraki Gulf. It is 35 minutes on the ferry from Auckland and renowned for its olive groves, vineyards and stunning beaches. Waiheke Island is another awesome day trip place. Go for a walk, go on a wine tour, laze on the beaches…it's a heavenly place.
THROUGH THE VINES OR ABOVE THEM?
Waiheke Island has some beautiful vineyards to explore (and for a spot of wine tasting!) – if you're a foodie consider taking a
Waiheke Food & Wine Tour
from Auckland or if you're more of an adrenaline junkie, spend 3 hours flying through the forest canopy on this
Zipline Adventure
.
.
Channel your Inner Frodo in Hobbiton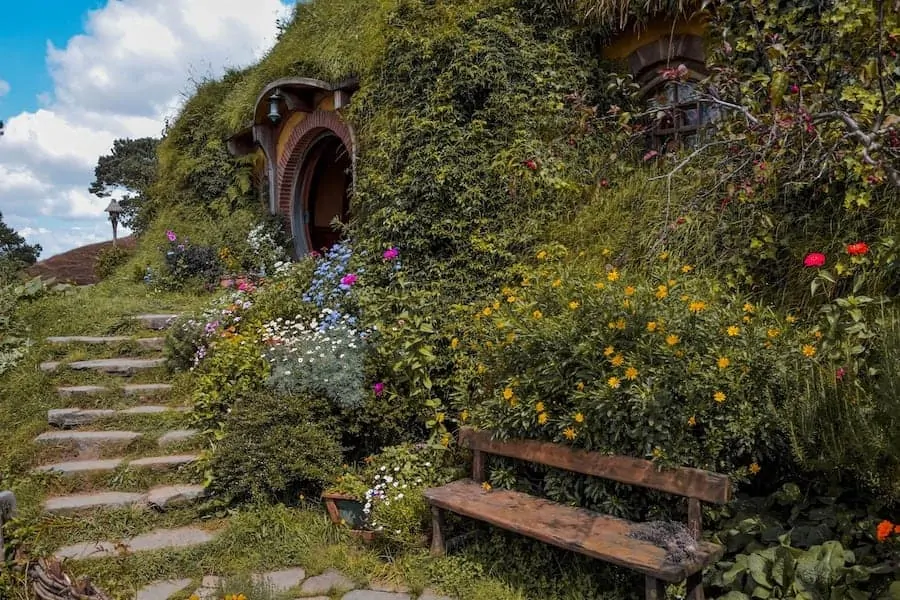 So whilst this one isn't technically in Auckland (it's a couple hours drive) but if you have any interest in Lord of the Rings or The Hobbit, you absolutely must head to "Hobbiton" on an awesome day trip from the city. This small group tour also takes you to visit the famous Waitomo Glowworm Caves on the same day and is one of the highest rated day trips from Auckland.
RELATED –
If you're headed to Hobbiton + Waitomo be sure to have your
camera
and travel gear ready for all those iconic shots! Read our
Top Travel Photography Tips
before you go!
.
What to Eat in Auckland
As you'd expect from NZ's largest city, with inhabitants from all over the world, there's a huge and eclectic range of things to eat here. From street food to fine dining, there's something for everyone. However, here are 5 of the best foodie experiences for anyone heading to Auckland.
Ice cream from Giapo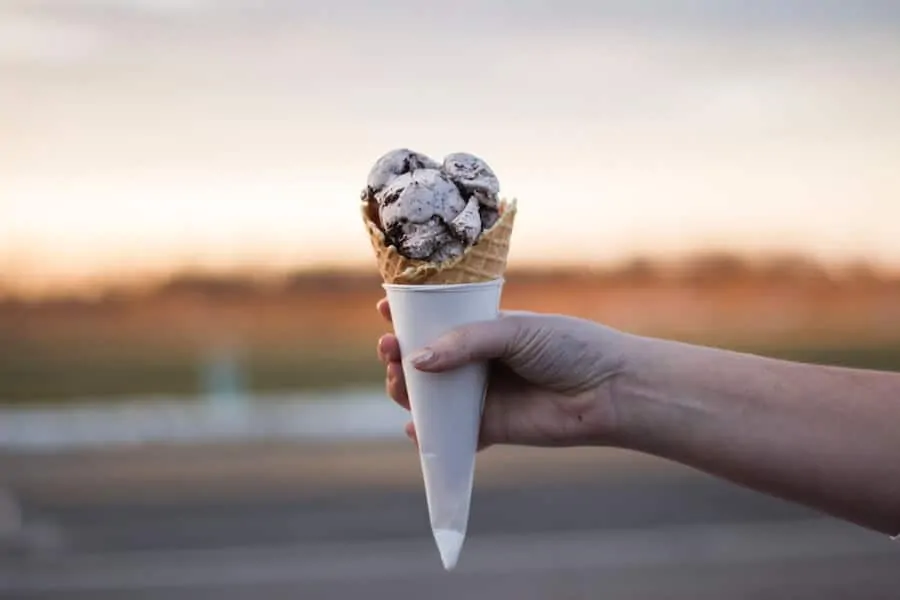 Giapo is well known and exceptionally popular ice cream parlour slap bang in the heart of Auckland's city centre, close to the waterfront. It offers a large selection of gourmet and handmade ice cream, sorbets and gelato of all different flavours and is the place to be on a warm city day!
Gourmet burger from Velvet Burger
Velvet Burger is a gourmet burger joint that's also situated in the city centre. Choose from a wide selection of burgers with funny names such as 'velvet lady', 'Beet Drop' and 'Big Bro' and wash it down with a local beer or glass of wine.
No.1 Pancake!
People queue for huge lengths of time to try the delectable Korean pancakes made at No.1 Pancake. Whether you're after something sweet or savoury, this is a great budget bet if you're after some fantastic, tasty comfort food.
Asian food!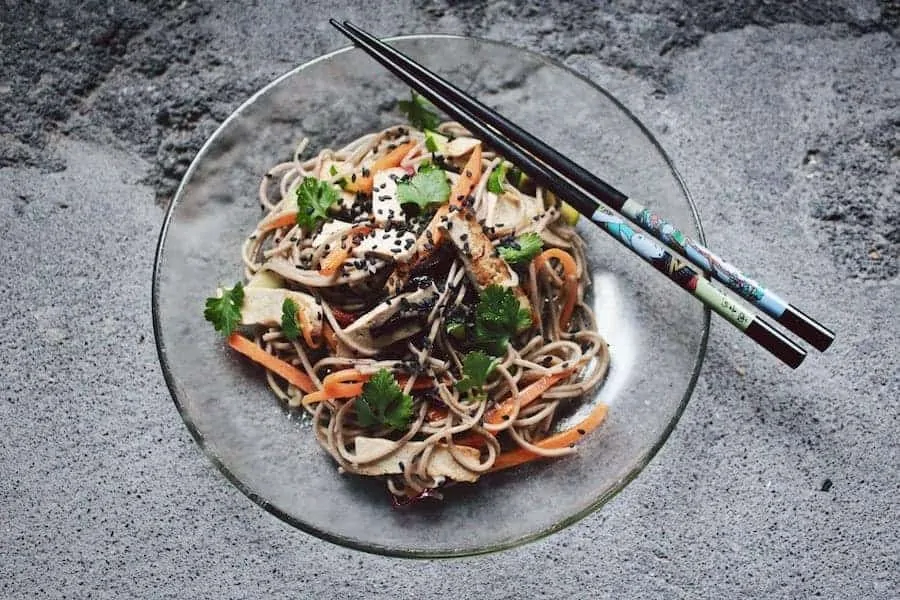 If you're after Asian food in Auckland then Dominion road is a good bet. After all, it's an entire street devoted almost entirely to it. Indeed, thanks to its large Asian community, Auckland is rapidly becoming a focal point for Asian dining. Dominion road is where to be if you want to sample it for yourself!
Anything you want at Elliot Stables!
Elliot Stables offers a gourmet selection of food from a whole host of different countries. There's Spanish, French, Italian, Japanese, German, Latin American, Mexican and more. So, head here if you want a large variety or fine food to choose from. It's located near the Sky Tower and as one of the best restaurants in Auckland, it is one of the pricier places on this list.
.
So there you have it – hopefully we've given you enough travel inspiration and Auckland travel tips to kickstart your Auckland travels – and given you a great list of Things To Do in Auckland to make sure you get the most from your visit. Don't forget to let me know you're own highlights once you're back!

Oh, and if you enjoyed this Ultimate Guide to Auckland please share on Facebook, tweet or pin – I'd really appreciate it! Click the P in the share bar for full size images!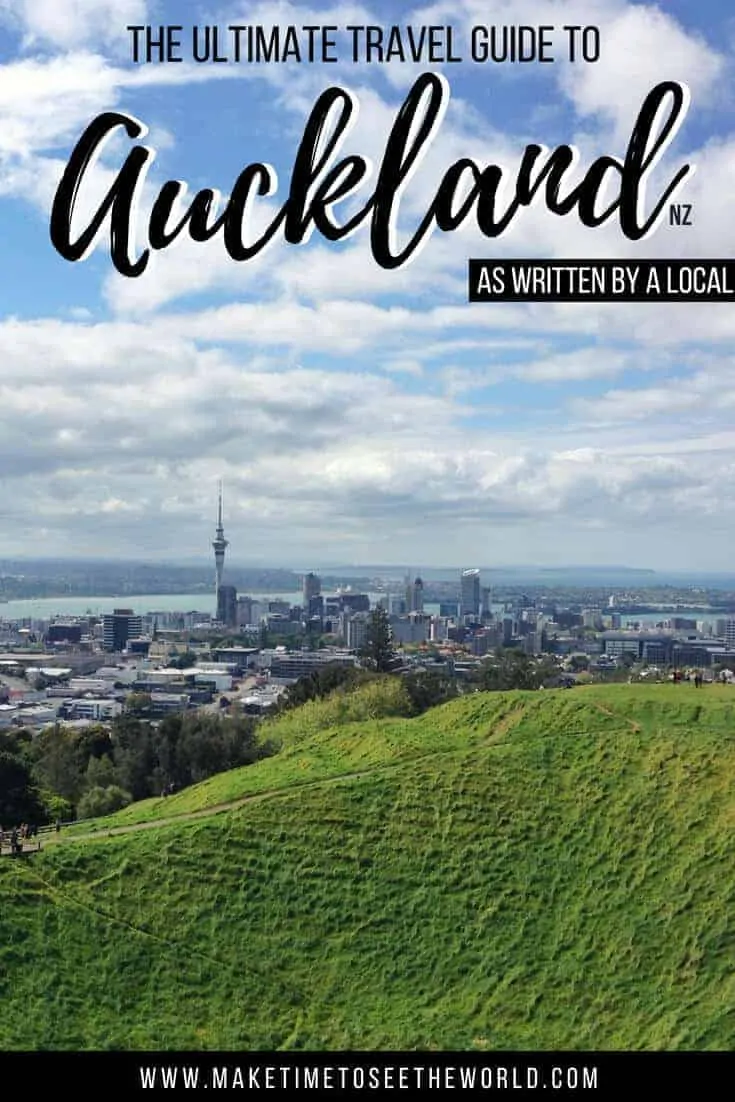 READY TO EXPLORE MORE OF OCEANIA? YOU MIGHT BE INTERESTED IN THESE TRAVEL BLOG ARTICLES:
Hi There! Thanks for reading my Auckland Travel Guide inc Things to do in Auckland, Where to Stay & What to Eat! I just wanted to let you know that this post contains affiliate links, which means if you purchase something after clicking a link, I may get a small commission – which is at absolutely no cost to you. If you enjoyed this article and are going to be searching for some of the things I mention anyway, I would love it if you could click through from the links above & thank you in advance! Read my full Disclosure here. And thank you for reading the MakeTimeToSeeTheWorld travel blog edited by a travel blogger.