Trying to pick the best camera for travel photography can be tough. There are just so many options to choose from these days! But don't worry, we've rounded up the best cameras for travel and split them by type to help you zero in on exactly what you needs. We've got the best mirrorless cameras for travel photography, the best DSLRs for travel, the best compact cameras for travel and the top rated bridge cameras, action cameras and the best camera phone that you can get on the market today. Scroll down now to find your perfect match – whether your an expert or a beginner, solo traveler or family traveler, adventure lover or homebody – we'll help you find the best camera for you.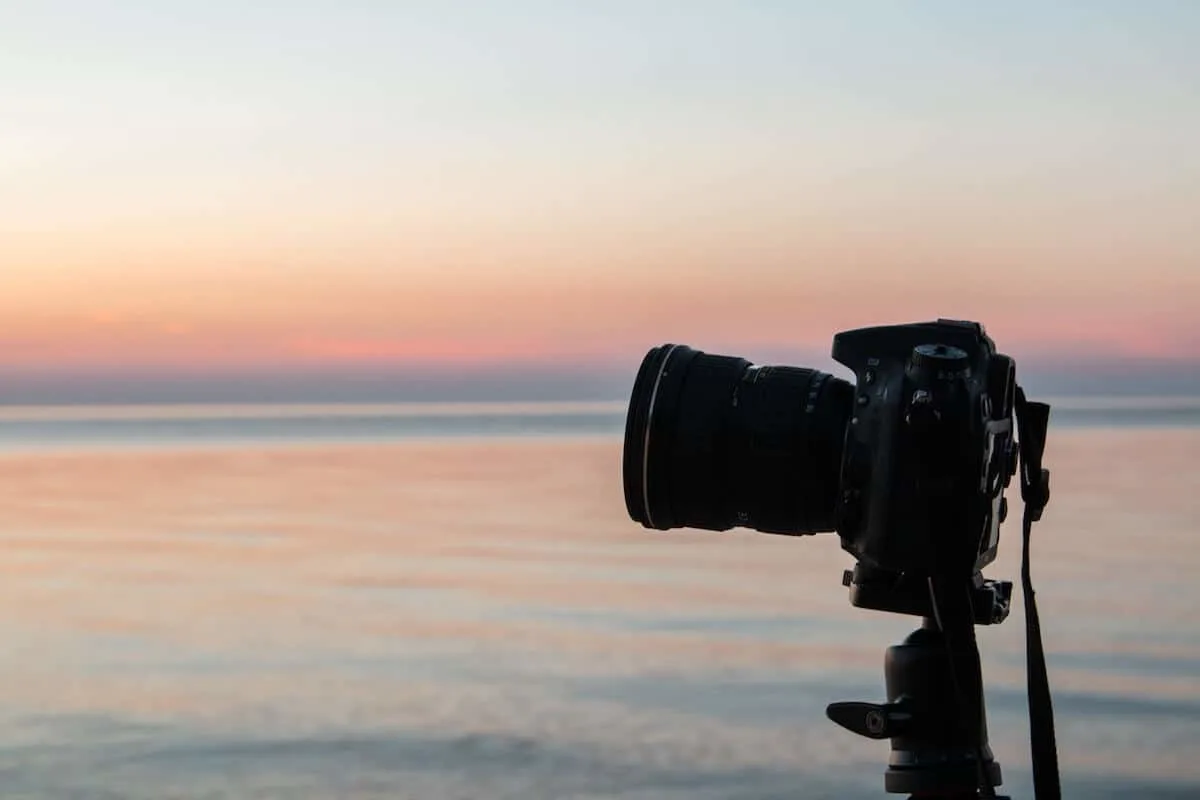 The Best DSLR Camera For Travel
Camera
Nikon D3400
Canon 100D/SL1
Nikon D750
Canon 650D/T4
Price
$$
$$
$$$$
$
Size (mm)
124x98x76
117x91x69
141x113x78
133x100x79
Body Weight
445g
407g
750g
575g
Megapixels
/Max Res.
24MP
6000 x 4000
18MP
5184 x 3456
24MP
6016 x 4016
18MP
5184 x 3456

Video
1920x1080
@60fps
1920x1080
@30fps
1280x720
@60fps
1920x1080
@60fps
1920x1080
@30fps
1280x720
@60fps
ISO
100-25600
100-12800
(25600 w boost)
100-12800
(ex to
50-51200)
100-12800
(25600
w boost)
Wi-Fi
No
Yes
Yes
Yes
Image Stabilisation
No
No
No
No
Battery Life
(Shots)
1200
380
1230
440
Nikon D3400
Pros
– Great battery life
– 24MP sensor
– Good low-light capabilities
Cons
– Not weather-sealed
– No WiFi connectivity
The Nikon D3400 remains one of the best entry level DSLR cameras on the market today. It's great for both still photography and video work and with upgrades available in the form of various lenses, you'll be hard pressed to find a better entry-level DSLR for the price.
Boasting 24 mega pixel sensor, an incredible battery allowing for upwards of 1200 shots per charge and good low light capabilities the Nikon D3400 packs a punch, but it is let down by it's lack of WiFi Connectivity and it's standard weight (camera body + kit lens + battery) is a hefty 645g. The body is also not weather-sealed which is not idea if you are traveling in extreme conditions (dust, wind, rain etc).
But this DSLR is prefect for beginners with guide modes to walk you through it's various functions which help lead the photographer into the more advanced manual functions and is easy to learn on and with.

.
Canon 100D/Rebel SL1
Pros
– Compact design with good build quality
– Good performance at high ISO
– Microphone input
Cons
– No Wifi Capability
– Exepsnive
– No Flip out screen
I purchased the Canon 100d as a total newbie to photography when I went on my first big trip… 18 months travelling around Australia, New Zealand, Fiji and West Coast USA in 2015.
I believe the model is still the smallest and lightest DSLR on the market. This was the reason I chose it. The best thing about this camera is it packs all the great features of any good DSLR camera at a fraction of the weight and size – just 400 grams, making it super easy for me to travel with it just about anywhere! In addition if you're not travelling around so much it fits any of the Canon lens range, so the sky's the limit.
It takes amazing travel photos and macro shots both on auto and manual, making it a great camera for learning and for intermediates. Plus my love of scuba diving has driven me to buy an underwater housing and strobes for it from Ikelite. Turns out it takes great underwater shots too!


The Canon 100D was recommended by Sarah of Gluten Free Travelers and this is one of her favorite shot taken with it: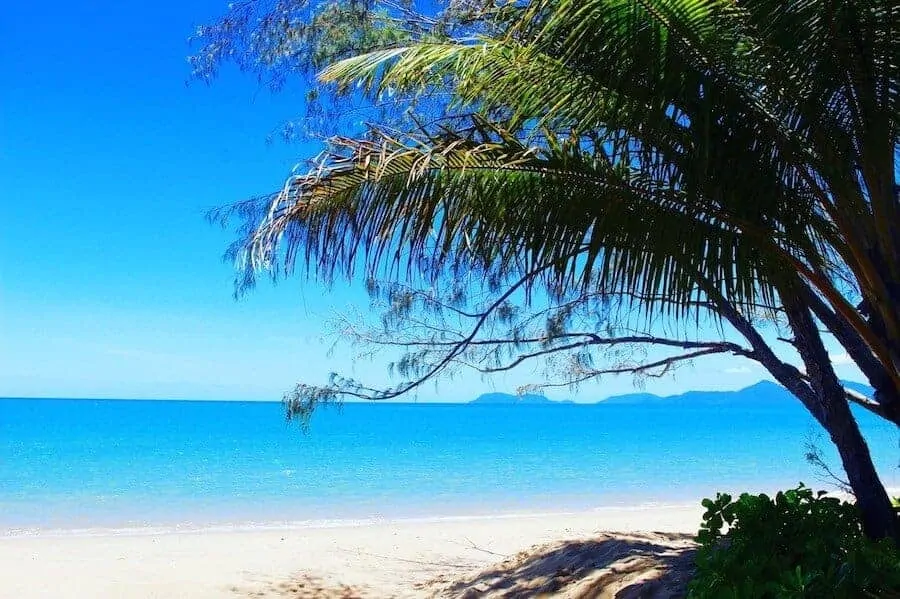 .
Nikon D750

Pros
– Great Low Light Range
– Excellent Auto Focus
– Long Battery Life
Cons
– Heavy
– Wifi Remote somewhat diminished
For an existing Nikon user, who had been using a crop sensor camera for a long time and was wanting more, Nikon D750 was a perfect answer. This full frame sensor camera was all I had longed for and more. Though it comes with its significant weight of 840g, which was quite heavier than my previous crop sensor camera, I was amazed by its low light sensing capabilities due to which I could capture some amazing pictures of Aurora Borealis.
On the flip side, with so good light sensing options, it's difficult to get silky shots of waterfall even in mild daylight, so keep your ND filters handy! What's more is that the video shooting settings can be adjusted, like the Aperture and exposure settings and Auto ISO just makes the party merrier.
The Nikon D750 was recommended by Ashwini from The Hopping Miles and this was one of her favorite shots from Gamlastan in Sweden: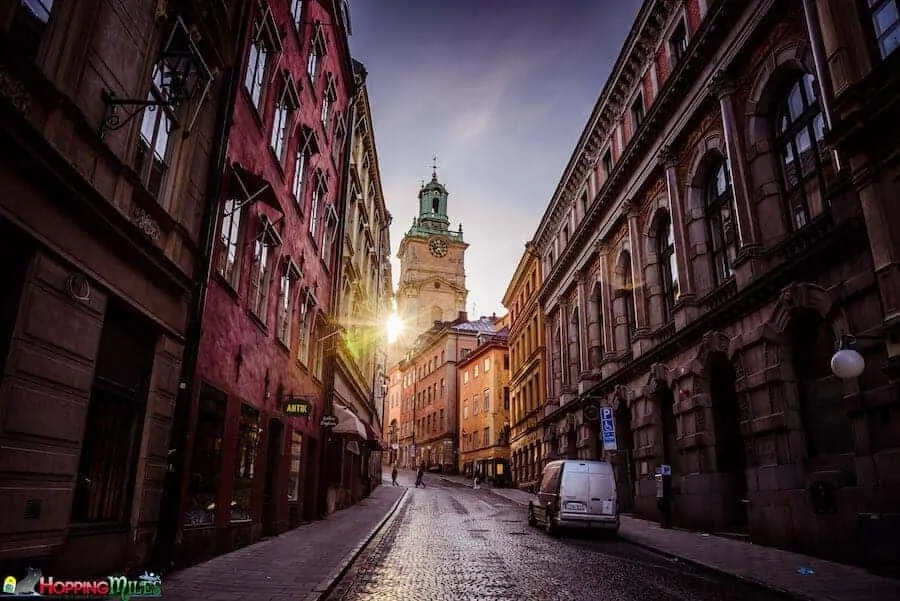 .
Canon 650D/Rebel T4
Pros
– Touchscreen
– Light/Compact Build
– Auto Focus when shooting video
Cons
– Burst depth could be better
– Auto white balance can be inaccurate
.
I've used the Canon 650D for about five years now, after reluctantly converting from medium format film – something I'd never revert to now!It's basically a semi-pro- level camera, very light compared to, say, a 1DS MKIV, but it has served me very well shooting travel imagery and is one of the top dslr travel cameras. The lightness makes it easy to carry , which helps when I've also got my 3-year- old on one arm.
It came with an 18-55mm zoom lens which I haven't used much – I've preferred using a Tamron 10-24mm wide angle and a Canon 28-135 mm for most work, especially destination and landscape shots. The 18-55 is versatile for street shots, but I use the other lenses for key images on the tripod, such as night shots.
I seldom use program mode, as I find it tends to under-expose in bright conditions, so I go manual most of the time, and I've always been very happy with the results shooting this way.
The Canon 650D/Rebel T4 was recommended by David at Delve Into Australia and this one of the best shots he has taken with it of Sydney Harbour at dusk: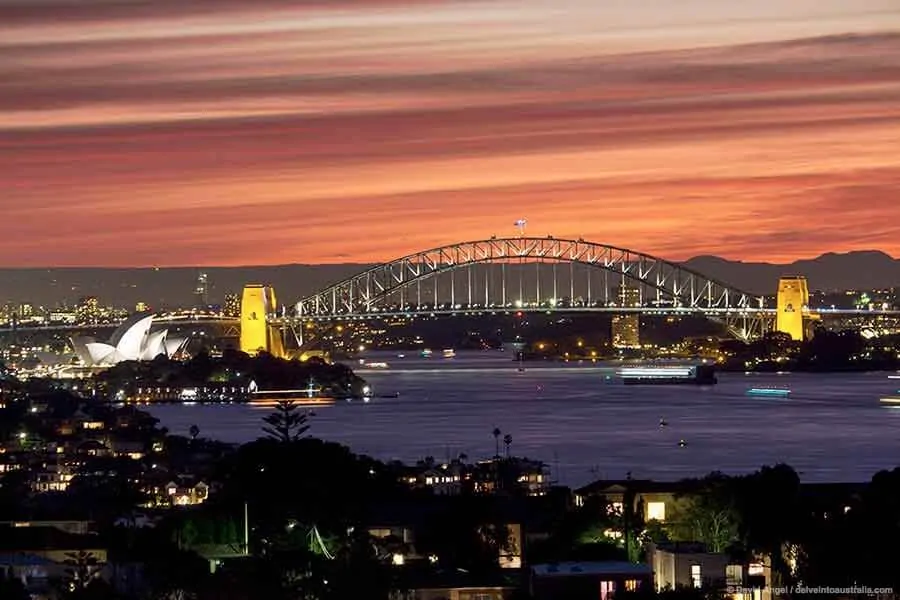 .
The Best Mirrorless Camera for Travel
Camera
Olympus OM-D
E-M10 II
Sony A6000
Fuji XT-20
Sony A7R II
Price
$$
$$
$$$$
$$$$$
Size (mm)
120x83x47
120x67x45
118x83x41
127x96x60
Body Weight
390g
344g
383g
625g
Megapixels
/Max Res.
16MP
4608 x 3456
24MP
6000 x 4000
24MP
6000 x 4000
42MP
7952 x 5304

Video
1920x1080
@60fps
1920x1080
@60fps
3840x2160
@30fps
1920x1080
@60fps
3840x2160
@30fps
1920x1080
@60fps
ISO
200-25600
(25600 w boost)
100-25600
(51200 w boost)
200-12800
(51200 w boost)
100-25600
(ex to
50-102400)
Wi-Fi
No
Yes
Yes
Yes
Image Stabilisation
Yes
No
No
Yes
Battery Life
(Shots)
320
360
350
290
Oympus OM-D-E-M10 Mark II
Pros
– Lightweight
– Great Image Quality
– Tilting Touch Screen Display
Cons
– no mic input
– no weatherproof sealing
The Olympus OM-D-E-M10 Mark II is a great mirrorless camera for entry-level photographers or those who want good photos on a budget. It was first introduced in 2014 and had remained a popular 'intro to mirrorless' camera up to this day.
One of the things we like about the Olympus E-M10 Mark II is its compact design, so it's easy to carry around. It weighs 390g when loaded and has 120 x 83 x 47mm dimension. It captures high-quality photos with neutral and accurate colors. In fact, in our first use, we were surprised that outputs require minimal editing only! It comes with a 14-42mm kit lens as basic, which is good for casual photography. As in other cameras, it's recommended to get a better lens in addition to this one; lightweight zoom lens are particularly recommended for travel.
The Olympus E-M10 Mark II also has HD video. Other notable features include a 5-axis image stabilization and lightning-fast auto-focus, which we find particularly useful for capturing moving subjects when exploring around. Lastly, it has a large high-res electronic viewfinder and tilting LCD screen.
The Olympus E-M10 Mark II is lightweight, easy to use and offers high-quality photos within a reasonable price range. It's perfect for everyday and family use and, complemented with other lenses, as a main shutter for portrait/travel photography we use for our blog.

.
The
Olympus E-M10 Mark II
was recommended by Katherine from
Tara Lets Anywhere
and this is one of her favorite shots taken with the camera: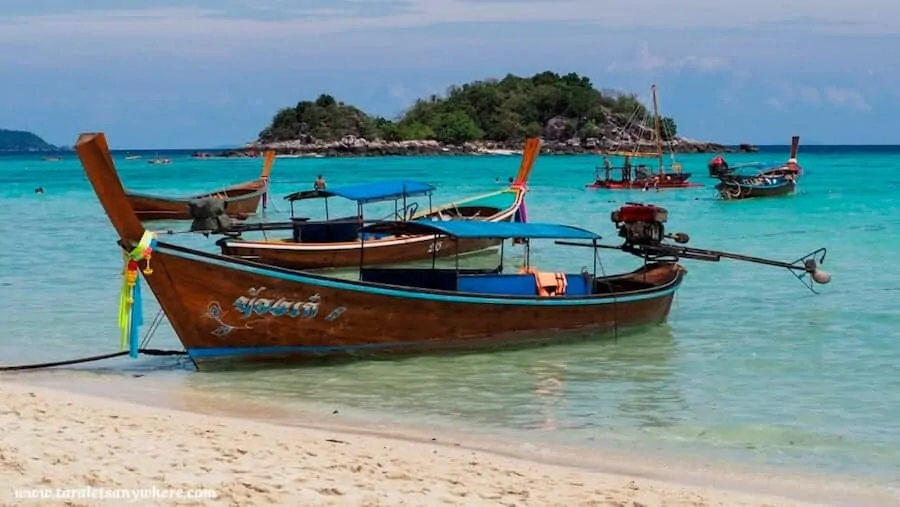 Sony Alpha Series

Sony A6300
Pros
– Quick Autofocus
– 4K Video
Cons
– Short Battery Life
– No Microphone Input
After years of using Nikon DSLR's, I was so happy to finally get my hands on a Sony a6300. I started off with a Sony a6000 first but as my video needs grew, I eventually made the upgrade. As someone who loves to travel, the Sony a6300 is so much better than a DSLR in my opinion. It's about half the size, which makes it so much more conspicuous, and it's about half the weight as well. The Sony takes incredibly sharp photos, has top-of-the-line tracking, and has some of the best video functions on the market. While you won't find as many lenses yet as you'll find for a Nikon or a Canon, the lens selection is growing fast and they already have anything I would need for the road. Currently, I have a wide angle for star shots, a zoom for wildlife, and the kit lens for everything else. It's also super fast, allowing me to take photos on the fly. If I were to add a "pancake" lens to the camera, it could fit in my jacket pocket. It's light, beautiful, and perfect for what I use it for.

The Sony A6300 was recommended by Matt from Live Limitless and this is one of his favorite shots: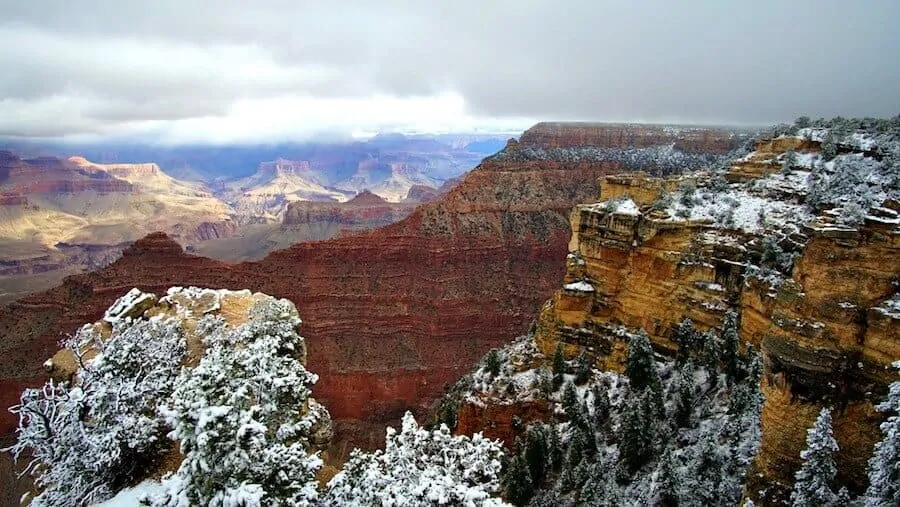 .
Sony A6000

Pros
– Tilt Screen & Wifi Enabled
– 24 Megapixel sensor
Cons
– No 4K Video (1080 max)
– Poor battery life
.
The Sony a6000 mirrorless is a fantastic entry level camera for travel photography and is a great option for travelers looking for a camera with manual settings and everything you are used to from a DSLR.
The Sony a6000 is now a few years old and so can be found for great prices online and either comes as a body only, or with the 16-50mm kit lens. Not only is the camera affordable, but also compact. If you look at it next to a point and shoot camera, the only notable difference in size will be the interchangeable lens. This makes it easy to pack, safer since it is less noticeable and easy to bring along on adventures. On a recent trip I was able to bring my camera along to various activities like horseback riding and hiking without feeling the bulk of a DSLR. The photos taken are high quality, but to get the most out of the camera I recommend upgrading your lens to something better than what comes in the kit.

The Sony Alpha 6000 was recommended by Dan from HoneymoonAlways and this is one of the images taken when he was off horse riding: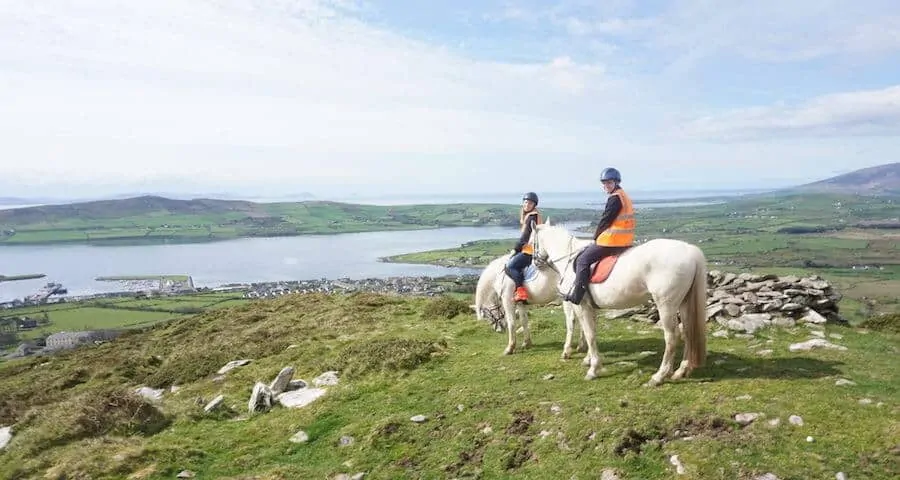 .
FujiFilm XT–20
Pros
– Rich & detailed images
– Built in Wi-Fi
– 4K Video
Cons
– No Weatherproofing
– No In Body Image Stablisiation
– Autofocus isn't great
I got the Fujifilm XT20, a 24.3-megapixel mirrorless camera after all the rave reviews it had received (Wirecutter's top pick for best midrange camera at the moment) . What makes it so great is that it features the same processor as the highly praised Fujifilm X-T2 but in a much smaller and lighter body, making it ideal for travel. The photos it produces are stunning!
The camera features 4K video recording, a tilting LCD touchscreen, and interchangeable lenses. Even though the camera has a touchscreen, I love that Fuji still places a strong emphasis on physical dials and you can choose if you want to shoot "old school" or use the digital settings.
The XT-20 also has built-in WiFi so you can access your photos directly from your phone or tablet and then post to social media while you are on the go. Another neat feature is using the Fuji app on your smartphone to give your camera GPS coordinates before shooting. This way, your photos have location data, but the camera battery is not constantly being drained by using its own GPS chip. The camera can also be charged via its USB port, so it will work with any portable battery pack. All these features make it perfect for travelling.
Better still, there are a wide range of excellent Fuji lenses, that really make the camera ideal for any kind of photography, from landscape to portrait, and from wildlife to macro. So you best start saving now for all of those lenses too!
The
FujiFilm XT-20
was recommended by Craig from No Real Plan and this is one of his favorite shots (as mentioned above):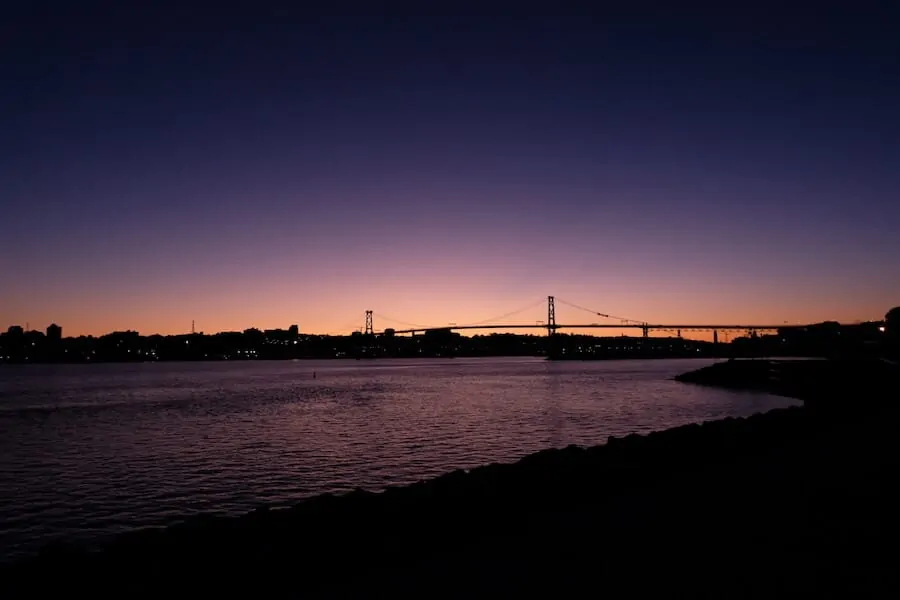 .
Olympus PEN E-PL8
Pros
– Wi-Fi Conenctivity
– In-Built Image Stabilization
– Tilting Touch Screen
Cons
– No 4K Video (1080 max)
– No built in flash
– Slow shooting speed
.
Travelling with cameras can be difficult business. There was a time when I would lug a DSLR and a variety of lenses, capturing images all around the world. But then the kids arrived and it became just too hard to balance a heavy camera and my kids. Something had to give and I moved to using my phone. About a year ago I found myself in possession of an Olympus PEN E-PL8.
I was super surprised to discover that this lightweight camera did pretty much everything my DSLR had done but it never got in the way when also wrangling the kids. I invested in a couple of lenses so I could really put it to the test too and I was absolutely delighted with the results.
The Olympus PEN E-PL8 is an entry level mirrorless camera. It is super easy to use and even shoots in RAW for those that want to take it to the next level. Weighing under 400g, this exceptional camera features an articulating touch screen that can be tilted up and down as well as being flipped forward for selfie moments. It's packed full of features including the ability to shoot in FullHD video with stereo sound.
One of my favourite features of the Olympus PEN E-PL8 is its ability to connect to my mobile phone through WIFI connectivity. This feature makes it super easy to download on our adventures and share on Instagram in a minute or two.
The Olympus PEN E-PL8 was recommended by Leah from Kid Bucket List and this is one of her favorite shots: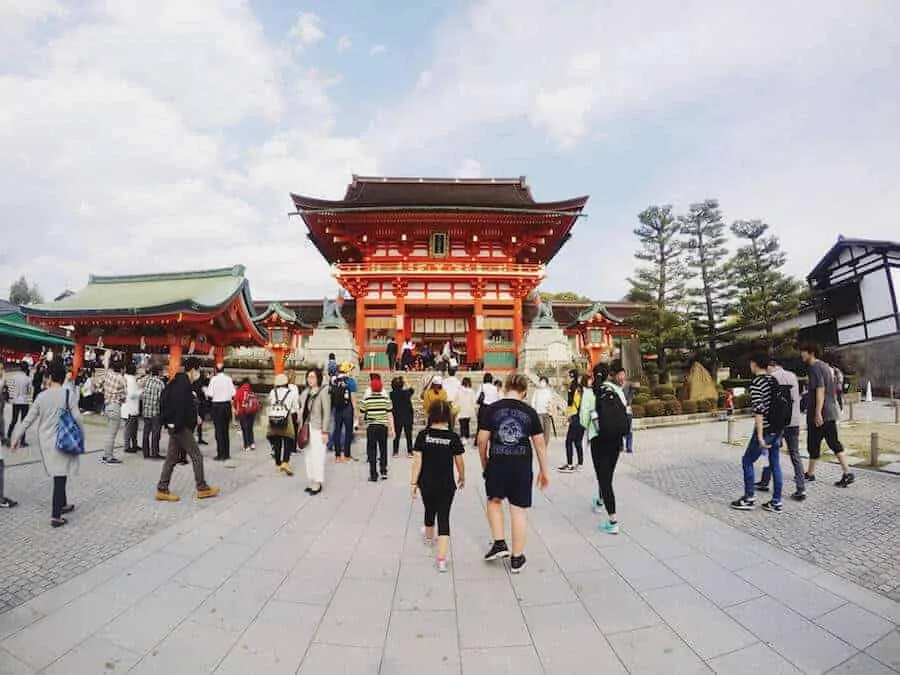 .
Olympus OM-D EM-1
Pros
– Weatherproof
– Wi-Fi Enabled
– Fantastic Image Quality
Cons
– No 4K Video
– No Mic Input
– Expensive
.
.I am using and loving my Olympus OM-D EM-1 camera for capturing all of my travel photos. Having recently switched from Nikon to Olympus's mirrorless camera I am so happy not to have to lug around a big DSLR anymore. The Olympus OM-D EM-1 packs all the punch of a professional digital camera in a much smaller, lighter, and more easily portable size with dimensions of 130mm x 94mm and a weight of just 497 grams. It also has the added benefit of being weatherproof which is great for unexpected rain storms on the road. This camera shoots professional quality images using its 16 megapixel 4/3 CMOS sensor, built-in image stabilization, and incredible 81 focus points. It's durable, lightweight, and small, the perfect combination for travel. The Olympus OMD-EM-1 also has one of the most customizable menus of all cameras on the market, and you can literally set any button on the camera to perform whatever function you want it to. It can also stitch together in-camera HDR photos, create star trails in camera, as well as has built in wifi which enables you to send photos from the camera to your phone for easy posting to Instagram!

The Olympus OM-D EM-1 was recommended by Cara from Crawford Creations and this is one of her favourite shots with the camera: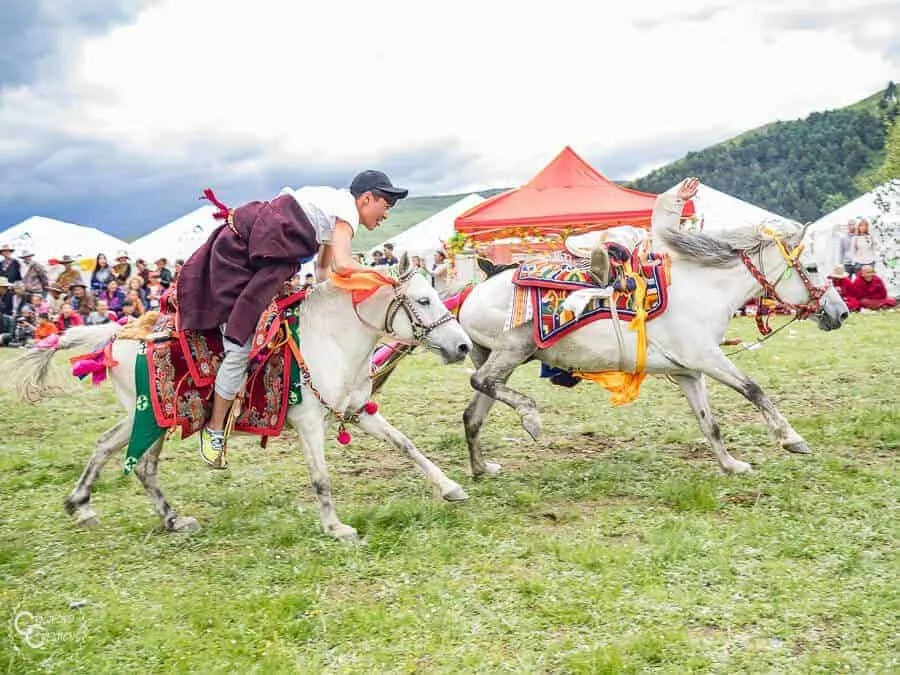 .
Sony A7R II
Pros
– High resolution full frame sensor
– In body image stabilization
– Perfect for video (inc 4K)
Cons
– Expensive
– Video record button in awkward position
.
.The Sony a7ii is a powerful camera that excels in any setting or occasion. This is a full-frame mirrorless camera so the body is much lighter than most DSLRs. The lighter weight is generally lost though when you add full-frame lenses to it. My preferred lens is the Sony 24-70mm f/2.8 which has hardly left my camera since adding it to my collection. The 24-70mm is one of Sony's heaviest lenses, but the quality it produces makes it worth it. Some of the highlights of this camera are the excellent in-body image stabilization, a big and bright electronic viewfinder, and the ability to record 4K video. The body of the a7r ii is weather sealed, as are many of the Sony lenses that pair well with this body, so you can rest easy if you are traveling through harsh or inconvenient weather conditions, like rain, snow, dust, or heavy humidity.

The Sony A7R II was recommend by Kristen of Travels and Treats and this is one of her favourite shots taken in Yosemite National Park: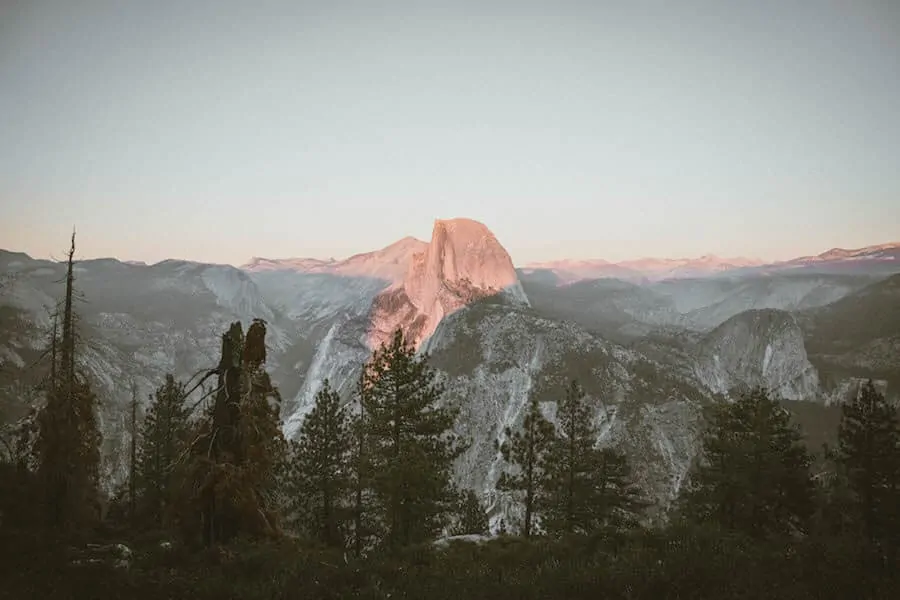 .
The Best Bridge Camera for Travel
Lumix Fz70

Pros
– The 60x Optical Zoom
s
and range makes it the best camera for most situations
– No need to carry or change lenses depending on location/needs.
– No advanced knowledge required to operate it
Cons
– If you get dust in the lens it is cheaper to replace the camera than get it fixed!
– Low light/star photography is limited to a pre-set shooting mode with limited manual control
.
.I traveled with a Panasonic Lumix FZ70 for a long time and for a long time was convinced that it was the best camera for travel photography for people who did not want to learn how to use a full DSLR or Mirrorless (read my full review here). It was my best friend of Safari and throughout Africa, the zoom is outstanding and the battery life exceptional. It is the perfect option for those who don't want to carry extra lenses: light but sturdy and packs a powerful punch.

This is one of my favorite shots taken with the Lumix FZ70 and you can see a full showcase of Safari images in my Namibia Post.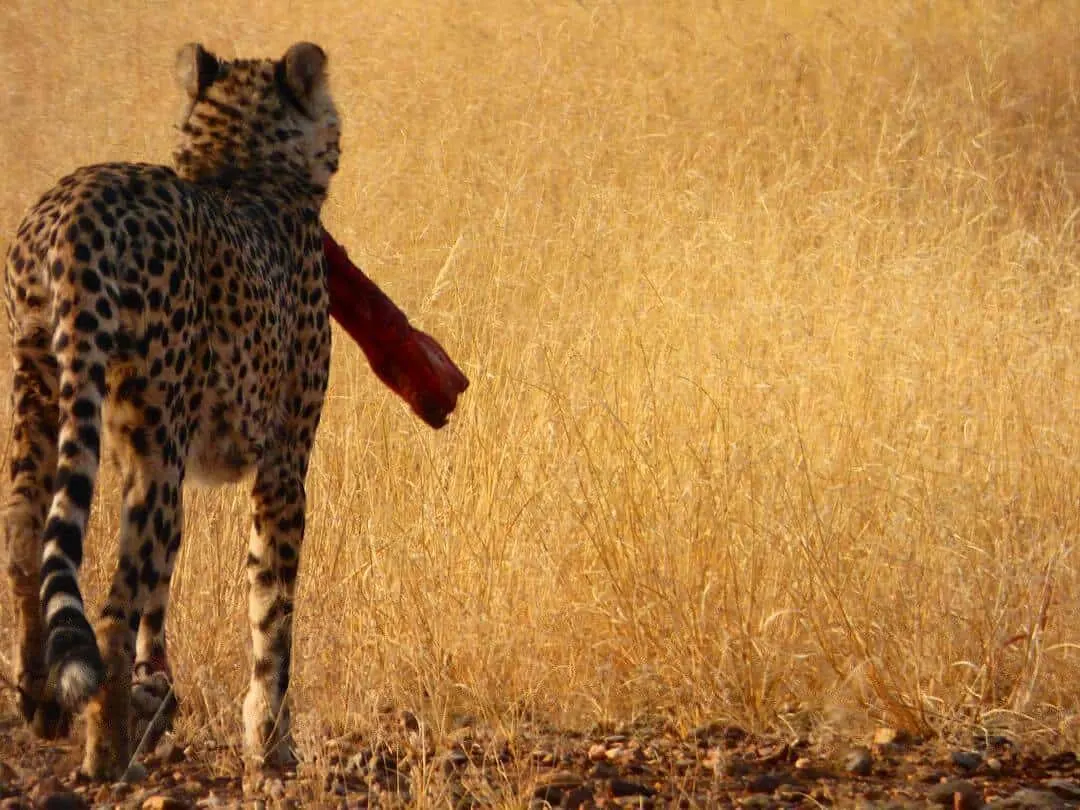 .
Canon Powershot SX60 HS
Pros
– Amazing Zoom
– Light, Compact and Versatile
Cons
– Slow lens compared to a DSLR/Mirrorless
– Limited low light and astro photography capabilities
I recently "downgraded" from carrying a digital SLR camera (a Canon T5i in the Rebel family) to a modern point and shoot camera with a good zoom, the Canon PowerShot SX60 HS. Partly I wanted to carry something less expensive, but also it was an issue of weight and functionality. At only 650 grams, the Powershot is about two thirds of the weight of my Canon SLR but half the size which makes it easier to throw in a backpack for travel.
The PowerShot also has a great zoom lens. The photo below was shot from a moving boat hundreds of feet from the shore and the subject in the morning light in Varanasi India and I was pleased with the results.

The
Canon Powershot SX60
was recommended by Chris from
Amateur Traveler
and this is one of his favorite shots (as mentioned above):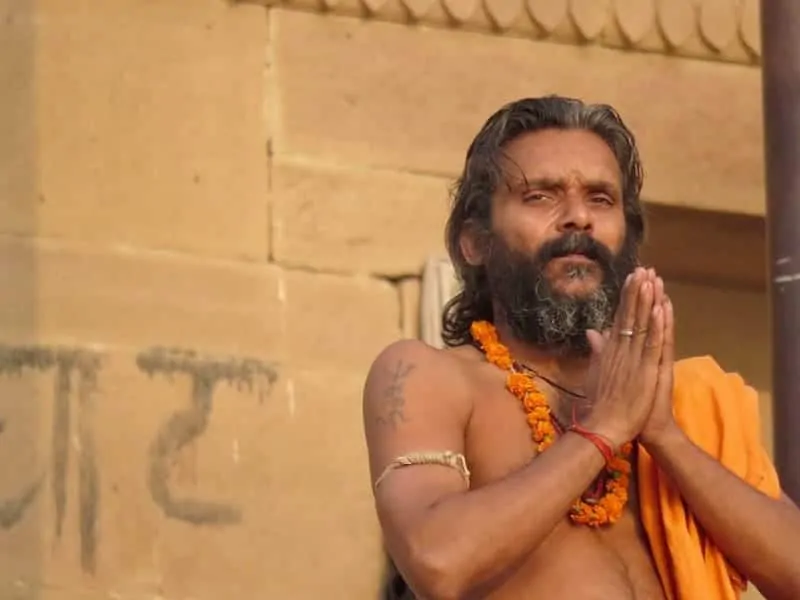 The Best Drone For Travel
Well, this is a big one – and the very reason we decided to dedicate a whole separate post to it. We cover the DJI Phantom 3, DJI Mavic Pro, DJI Spark, Karma, Selfie Drone and several others to help you pick out the best drone to take of your travels.
.
The Best Action Camera for Travel
AKASO V50X
Pros
– 4k Video Recording
– Voice Control
– Superb Image Stabilisation
– Waterproof up to 131ft.
Cons
– no control over focus
–
One of our top picks on the action camera front is the budget friendly Akaso V50X. It shoots video at up to 4k/30 fps, takes stills at 20MP, has an 8x zoom and has a variety of hardware and software features that lift it above the rest of the budget action camera pack. Features that make it stand out include a diving mode which compensates for the loss of red light underwater; the inbuilt image stabilization does a great job of reducing judder from vibrations (and shaky hands); and Battery life clocks in at around 90 minutes. You can also quickly switch between four viewing angles, from narrow to super-wide, allowing you to get the most from the camera's capabilities, without having to spend precious time switching settings.

The AKASO V50X was recommended by @long.explorer, and this is one of his favorite shots: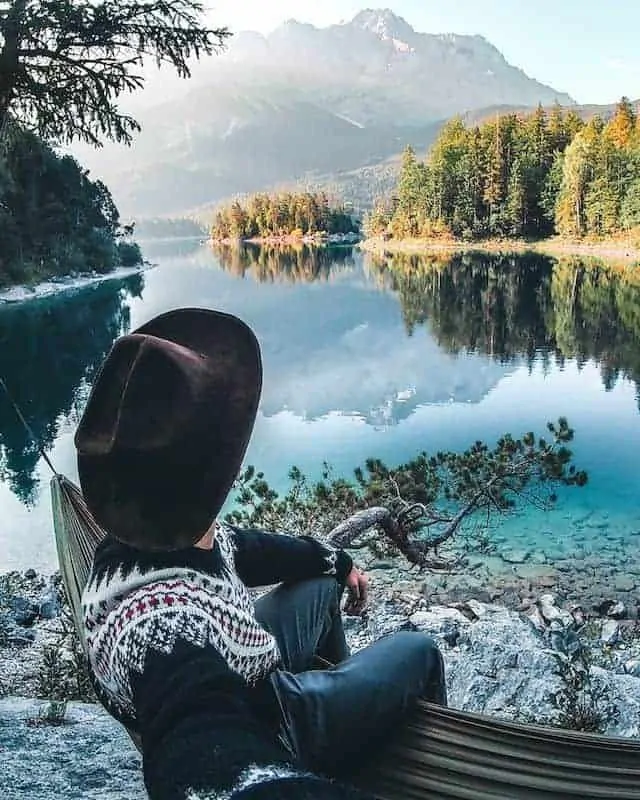 Garmin Virb 360
Pros
– Lightweight
– Great Image Quality
– Tilting Touch Screen Display
Cons
– no mic input
– no weatherproof sealing
–
.
.
After years with a Canon DSLR and months with a mirrorless, we've added a 360 camera to our gadget bag. It's a Garmin Virb 360 and it's great. After lots of research, we decided on this one because it combines a 360 camera with an action camera. It's small (39.0 x 59.3 x 69.8 mm) and lightweight (133 g without the battery; 160 g with battery), it can go up to 10 m (32 feet) underwater without any case, and it's WI-fi compatible.
The fact that we could exchange the lens without losing the whole camera was one of the biggest points for us to decide on it.
What I really like about this one is that, even though it's an action camera, the photos are actually good quality! I didn't want an action camera because even though the videos were good, the photos were horrible. It makes full-HD videos, even though there is a 4K version now – it's not what we have. We really like the quality of the full-HD videos, so it's been enough for us – for now.
The voice command is also a fun thing – the kids love talking to it. It's also a useful thing, although it can't be used in a noisy place.
Editing the photos is the only problem, as it takes a while to get used to it and do it since there are so many options, but once you get the hang of it, things do get easier.
If you've never tried a 360 camera before, this is one great option!

The Garmin Virb 360 was recommended by Thais from World Trip Diaries and this is one of her favorite shots taken with the camera: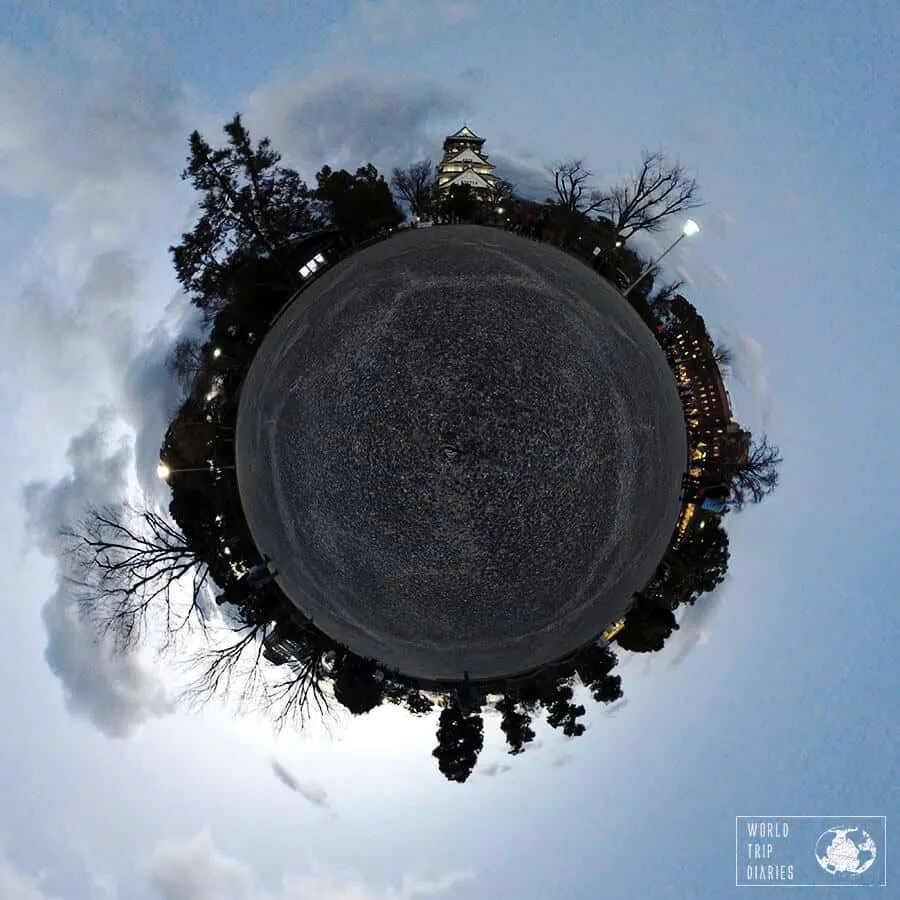 .
Go Pro

Pros
– Ultra Wide Lens
– Rugged, Tough & Waterproof
– Tiny Size
Cons
– No viewfinder
– Can't control focus
For something that weighs only 80g and easily sits in the palm of my hand, I am still amazed at how much of a punch a GoPro packs. With both automatic and manual settings for pictures and films, the creative possibilities and uses are endless. And when they're in their protective cases GoPros are so robust that I have little concern about chucking them in the top of a rucksack whilst wild camping or on safari.
We primarily use our GoPros for filming work, whether that be in their water proof cases snorkelling, mounted on car windscreens for driving 'Point Of View', set on a gimbal for smooth 'walk through' shots, or being left out during all hours to capture time lapses of sunrises, sunsets and storm clouds. We've even used them in low-light settings to capture nocturnal animal visitors to our safari villa whilst sleeping.
We also love all the additional kit you can get to enhance your GroPro experience, from battery extension packs and rotating time-lapse mounts to waterproof cases, microphones and wrist, chest and head mounts. It's no wonder GoPro remains the action camera of choice for most travellers.
The GoPro was recommended by Heather from The Conversant Traveller and this is one of her favorite shots: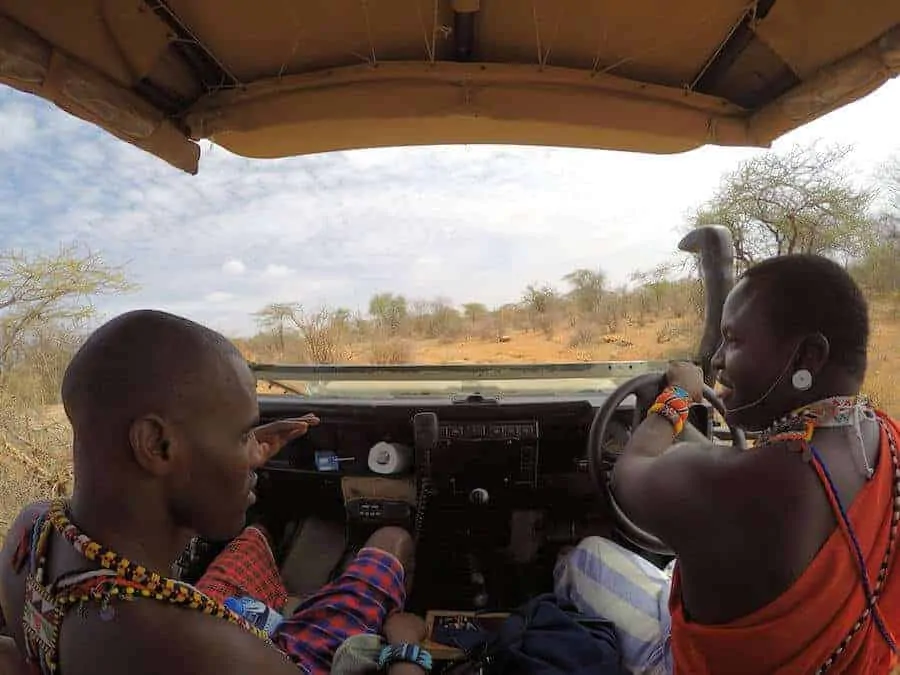 .
Action Camera
Pros
– Cheap (Under $50)
– 170 degree wide angle
– Built in WiFi
Cons
– No Sound Recording
– Cheap build
.
..
Taking a bulky and expensive camera isn't always the most family-friendly option, sometimes I need my hands-free to wrangle the kids or don't want to leave my expensive gear on the beach while I join the family in the ocean.
For capturing the moments that are more about the memory than the pixel count I love our inexpensive Vimeco action cam. We bought this little workhorse for less than $50.
The action cam is super easy to use, even for a 4-year-old, small enough to fit into a pocket and files can be transferred via wifi or micro SD card. While the quality of the 4k video doesn't rival that of the GoPro, the Sony sensor produces vibrant, 16 MP resolution, 170-degree wide angle photos.The wifi feature allows the camera to be used remotely, attached to a drone or left to capture passing wildlife.
The camera requires a waterproof housing which comes as standard as well as a number of other accessories such as mounts for attaching to a helmet or bicycle. The biggest negative is the sound quality of the microphone and once the waterproof housing is applied you can forget about capturing sound with any clarity.
The cheap action cams will never replace high-quality mobile phone cameras and DSLR but they are the perfect companion to take to places you wouldn't consider taking your more expensive and delicate gear. They are a fun and useful addition to our photography equipment.
The cheap as chips Action Camera was recommended by Kaylie from Happiness Travels Here and this is one of her favorite carefree shots: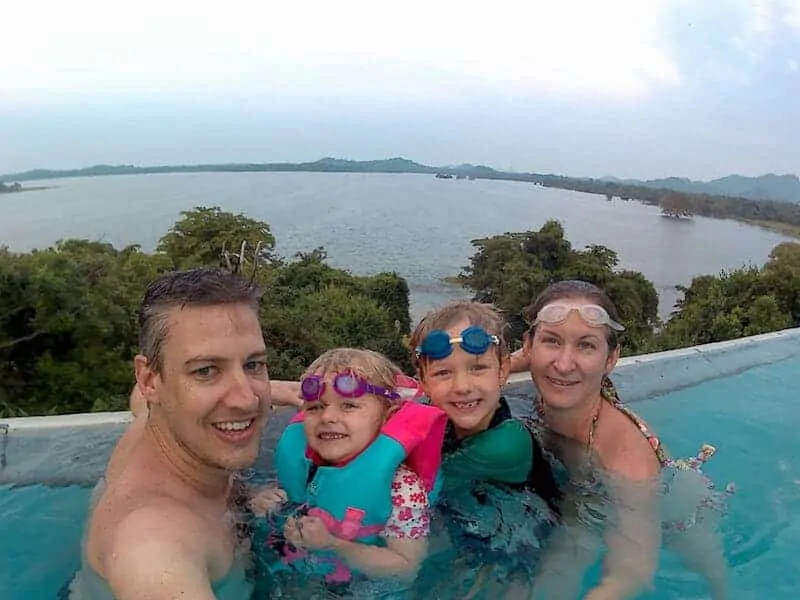 And if you're little ones are looking to be the next great adventure photographer, why not get them their own Kids Action Camera – they'll have an absolute blast taking photos!
.
The Best Compact Cameras for Travel (Point & Shoot)
Canon G7X Mark II Powershot
Pros
– Wide apateur zoom lens
– Wi-Fi Enabled
Cons
– No 4K Video
– New technology if much better
.
The Canon G7X Camera is my favorite vlogging (and pontandshoot) camera and is is one of the top cameras for travel vloggers and YouTubers. It is a compact and lightweight point and shoot camera with a flip out 3" touch screen you can use to view yourself as you're vlogging, and quickly touch focus on spots you want the camera to focus in on. The touch screen is a cool feature to have as sometimes the camera will occasionally want to focus on moving things in the background. If touch screens
aren't your thing, not to worry, the Canon also has dials to access your menus manually. The camera shoots in 20MP and for video, it films in 1080 HD format and up to 60fps, so quality is so good for travel photographs and ideal for travel vlogging for YouTube. Audio quality is good, although the one drawback to this camera is that the auto focusing feature is rather loud.
The image quality is decent and the camera is so pocket ready, I often forget to pull out my DSLR and end up using it for shooting regular photographs.
The Canon G7X Mark II Powershot was recommended by Christine from Grrrl Traveler and this is one of her favorite shots: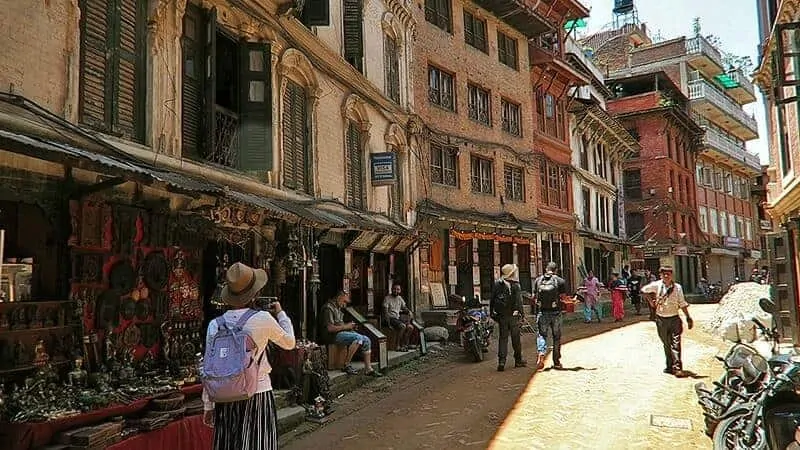 .
Sony RX100 Mark IV

Pros
– Incredible image & build quality
– Fast auto-focus
– Tilt screen & USB Charging
Cons
– Poor battery life
– Limited zoom range
.
The Sony RX100 Mark IV is an all-purpose advanced compact camera I've been using for about two years. It's my go-to for both vlogging and scuba photography. Users will love how this small camera is packed with so many big-camera features. The large sensor means it's great in low light, autofocus is super-fast, and the 4K video is crisp. From a strictly photography point of view, I have nothing but good things to say about the Sony RX100.
Vlogging is another story, because Sony didn't include an external microphone jack. On a calm day, that's not an issue; when it's windy, however, the sound quality suffers – a lot. That's something vloggers need to consider.
The camera really shines as an underwater camera using the FantaSea housing. You have complete manual control over the camera. Even better, the RX100 allows you to pre-set two custom white balance configurations. This means you won't have to constantly adjust while you dive.
At slightly under $1000, this is an expensive piece of gear for a point and shoot. But if you can afford it, and if you don't mind the microphone issue, it's a 5-star camera. It does everything brilliantly – and still fits on your front pocket.
The Sony RX100 was recommended by Michael from The Round The World Guys and this is one of his favorite shots: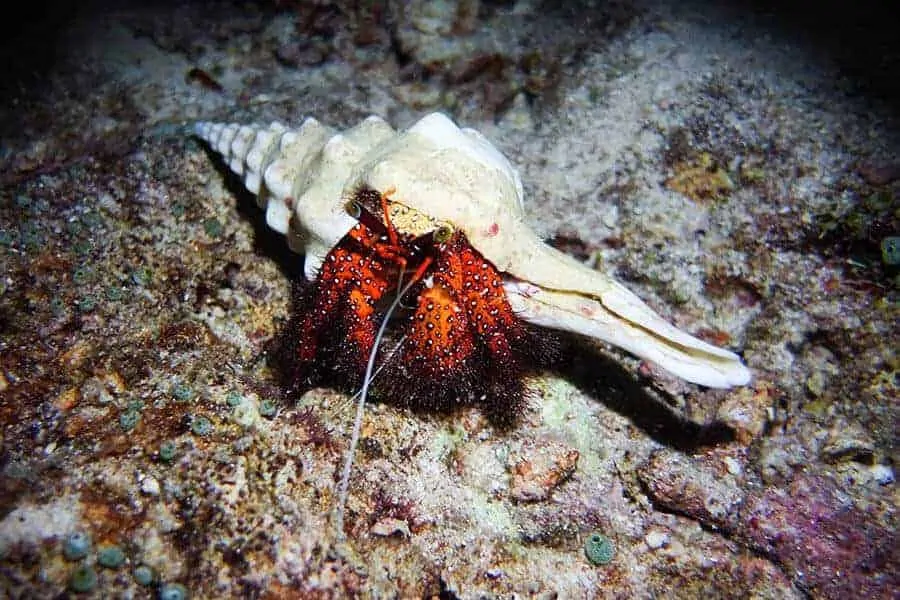 .
The Best Camera Phones
Google Pixel 2

Pros
– The Camera is Incredible
– Great low light capabilities
– Free Cloud Storage for all photos
– Excellent customer service
Cons
– None that I can think of (I just love the camera too much)
.
.
The Google Pixel 2 has quite literally the best camera I have ever seen on a phone. I spent 8 days on Christmas Island shooting exclusively with it and was absolutely blown away by the out of the box image quality, and how well it shoots in low light. Add in portrait mode (with different blur ratios) panorama and photo sphere as standard shooting modes and it's a fantastic all-rounder. I took my Lumix Fz70 and barely took it out of my bag, so enthralled I was the Pixel 2. I couldn't imagine my photography kit without it. The Pixel 2 also comes with unlimited cloud based photo storage and automatically backs up your photos to the cloud whenever it is connected to WiFi. And in the event anything goes wrong, you can have a member of the google support team call you at the touch of a button to help you through whatever issue you might have.
The only negatives are that at the end of it's zoom range, the picture quality becomes severely degraded and pixelated. And that is the only reason I would carry another zoom camera/lens with me.

I wholeheartedly recommend the Pixel 2 and the below is one of my favorite images taken with the camera phone – no editing on this, just a straight point and shoot. And you can find a whole showcase of Pixel 2 Images in my CI Photo Essay Post.
Iphones
Iphone X
Pros
– Instant access to Social Media
– Lightweight & Compact
Cons
– Expensive to buy outright
I recently upgraded my phone to the Iphone X and while I'm still unsure if they hefty price tag is worth it for most of the phone, I am really happy with the camera.
The phone itself is light and big enough that you can see a lot of detail on the screen but not too big to fit in your pocket. Since I primarily do food photography the phone really is perfect. Plus, when you consider that shooting from my phone means that I'm able to instantly edit using an app (I like Snapseed) and upload to my social media channels without having to transfer from a laptop, it makes it even more valuable. Several times my friends and I have all taken photos of the same thing, them with their more professional cameras and me with my iphone, and we've all agreed my photos have turned out better.
The Iphone X was recommended by Nathan from Foodie Flashpacker and this is one of his favorite shots that show off the detail captured with the Iphone X: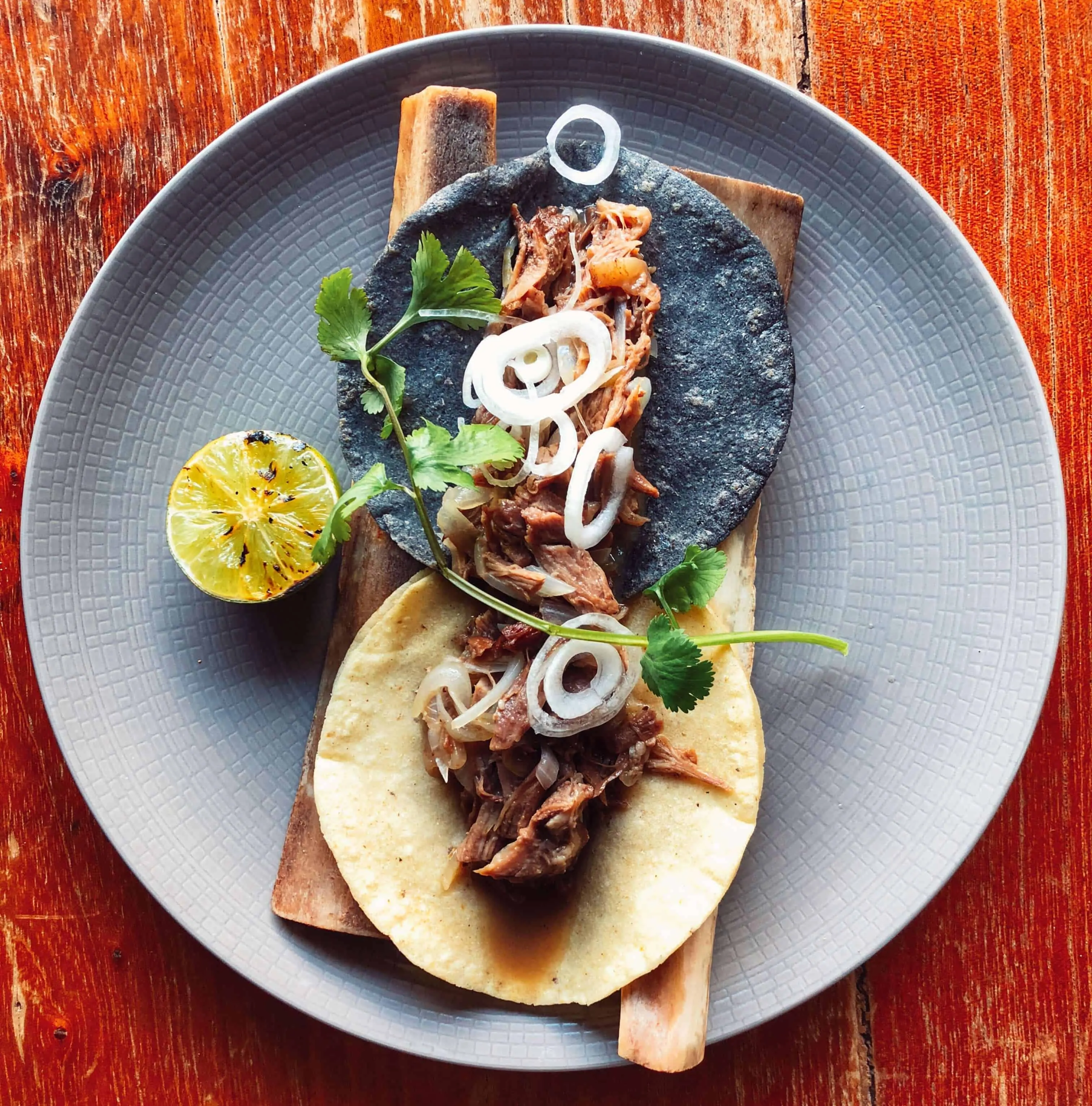 Iphone 7
Pros
– Water resistant
– Improved camera over previous models
Cons
– No headphone/microphone jack
.
When looking for the perfect camera for all of your travels you might completely forget about one of your most convenient options. In this case, I'm talking about the incredible camera the iPhone 7 has! It was in mid flight that I realized I had left my camera at home and was instantly devastated. It was at that moment that my husband reassured that my iPhone 7's camera would take just as great pictures as my DSLR. Well he was wrong… Because I actually liked my iPhone 7 pictures better! Let's first discuss how incredibly convenient it is to be able to take all your pictures on your phone AND edit them right after without the hassle of uploading them to a laptop or desktop! Measuring only 5 inches long and 4 ounces it's definitely more convenient to carry around while sightseeing. My favorite feature is the auto focus and live photo stabilization. My iPhone 7 camera can do pretty much everything my other camera can do, just better and easier. If you're currently in the process of looking to purchase a camera for your travels, consider upgrading your phone instead! Already have an iPhone 7? I dare you to leave your big bulky cameras at home and solely use your iPhone 7 for your next trip!

The Iphone 7 was recommend by Ivelisse at Darling Destinations and this is one of her favorite shots captured with the phone.
.
Samsung Galaxy S9+
Pros
– Dual aperture lens
– Sueper Slow Motion feature
Cons
– Expensive
Samsung's newest smartphones in the Galaxy series, the Samsung Galaxy S9 and S9+, have some of the best smartphone cameras around.
Both the S9 and S9+ have a new dual aperture lens, which Samsung says adapts like the human eye, to let the camera automatically switch between various lighting conditions. When dark, the lens opens to F1.5 mode, and in the light it shifts to F2.4 aperture mode.
Both the S9 and S9+ have a super speed dual pixel 12MP autofocus rear camera, and an 8MP autofocus front camera. The S9+ also has a secondary 12MP camera for optical zoom, and a live focus that blurs background and brings faces to the front. If, like me, you're always running out of photo storage, this camera has plenty. Both the S9 and S9+ have 64 GB storage, plus an additional MicroSD card slot that can let you add up to 400GB of storage.
One fun new feature is the AR emoji, where the phone creates a custom 3D avatar by scanning your face. You can use the AR emoji when chatting in Facebook Messenger or WhatsApp. Super Slow-mo videos also look great on this camera with 960 frames per second, and you can set them to music, and even convert to GIF with a tap.
The Samsung S9+ was recommended by Micki from The Barefoot Nomad and this is one of her favoruite shots captured with the camera: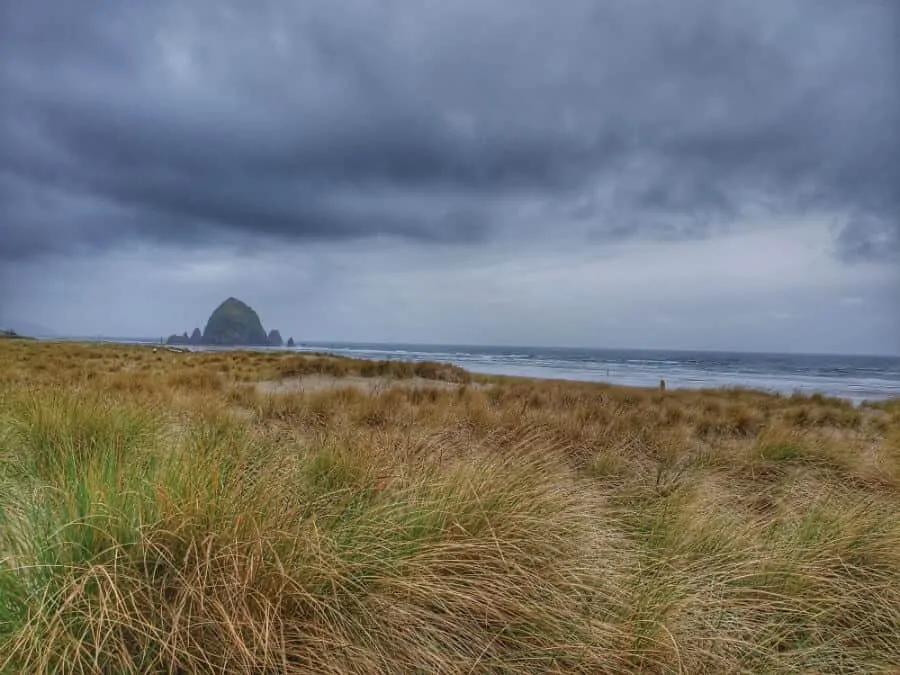 .
That's a wrap folks. I hope we have helped you to find the perfect camera for your travels!

And if you liked this post, please tweet, pin and share – as always, click the P in the sharebar to the left for the full sized image!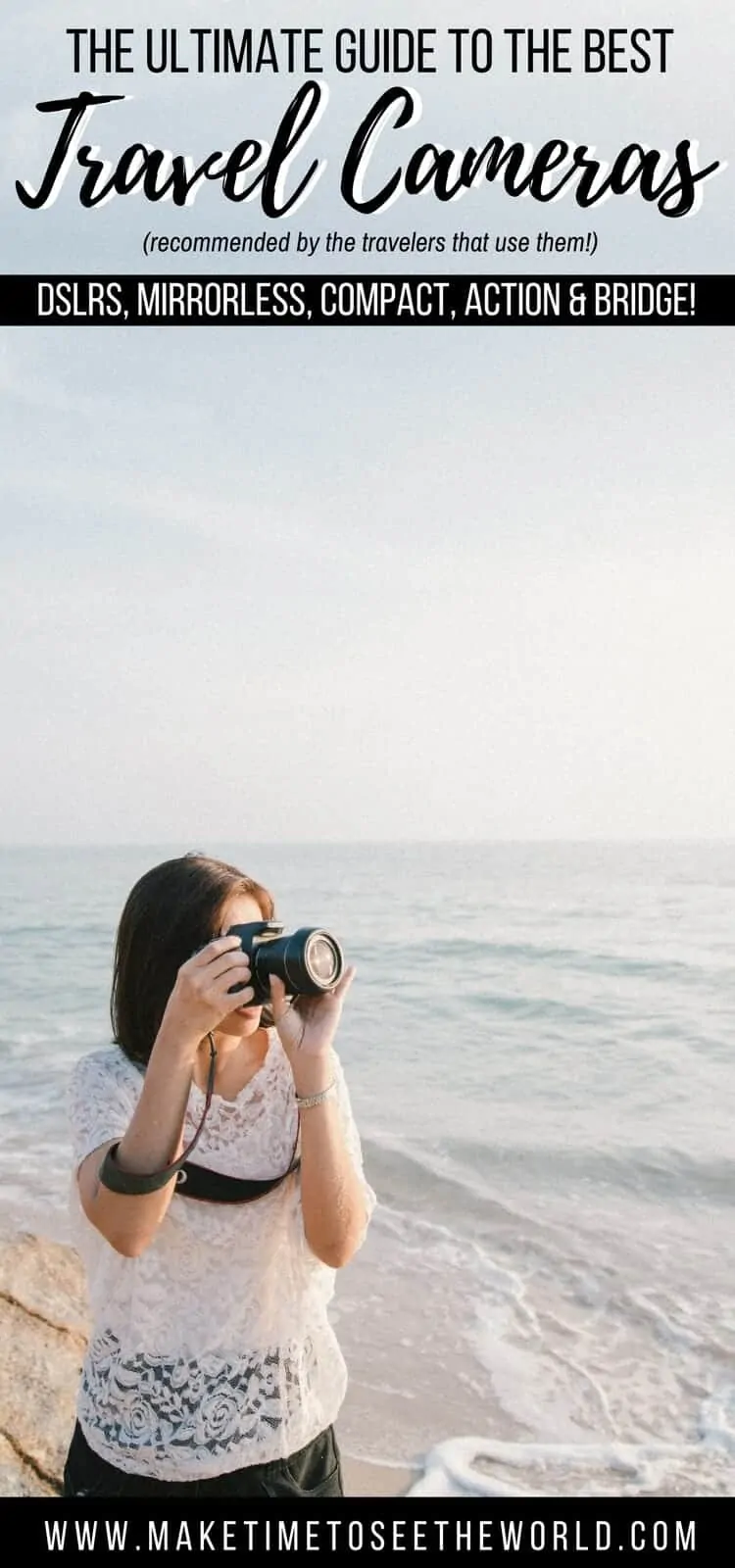 And if you liked this gear list, take a look at the other packing lists in this series:
Hi There! Thanks for reading my post about The Best Camera for Travel Photogrpahy (DSLR, Mirrorless, Compact, Bridge & Action!) I just wanted to let you know that this post contains affiliate links, which means if you purchase something after clicking a link, I may get a small commission – which is at absolutely no cost to you. If you enjoyed this article and are going to be searching for some of the things I mention anyway, I would love it if you could click through from the links above & thank you in advance! Read my full Disclosure here. Thank you for reading the MakeTimeToSeeTheWorld travel blog.