If there was ever a country that was made for road tripping, it's New Zealand. It's known around the world as one of the most naturally beautiful countries on earth, which on its own should be enough to have you hopping in the car!
But when you also add in friendly locals, amazing National Parks, wild hikes, incredible beaches, and Maori Culture (not to mention delicious food and wine!) and you've not only got a recipe for success but the ingredients for a perfect New Zealand Road Trip – whichever route you decide to take!
And let me tell you – there are plenty to choose from! In reality, practically every road in New Zealand is 'road-trip' worthy and there is no wrong way to explore.
But, to make it a little less overwhelming than the thought of road tripping a whole country (because let's face it – most of us don't have an unlimited amount of time) we've narrowed it down to the best New Zealand road trip itineraries and routes on the North Island and the South Island.
Plus some essential New Zealand Road Trip Tips (read: dos and donts!) to make sure your epic adventure goes off without a hitch.
Now you just need to decide where to start!
*This post is sponsored by Discover Car Hire*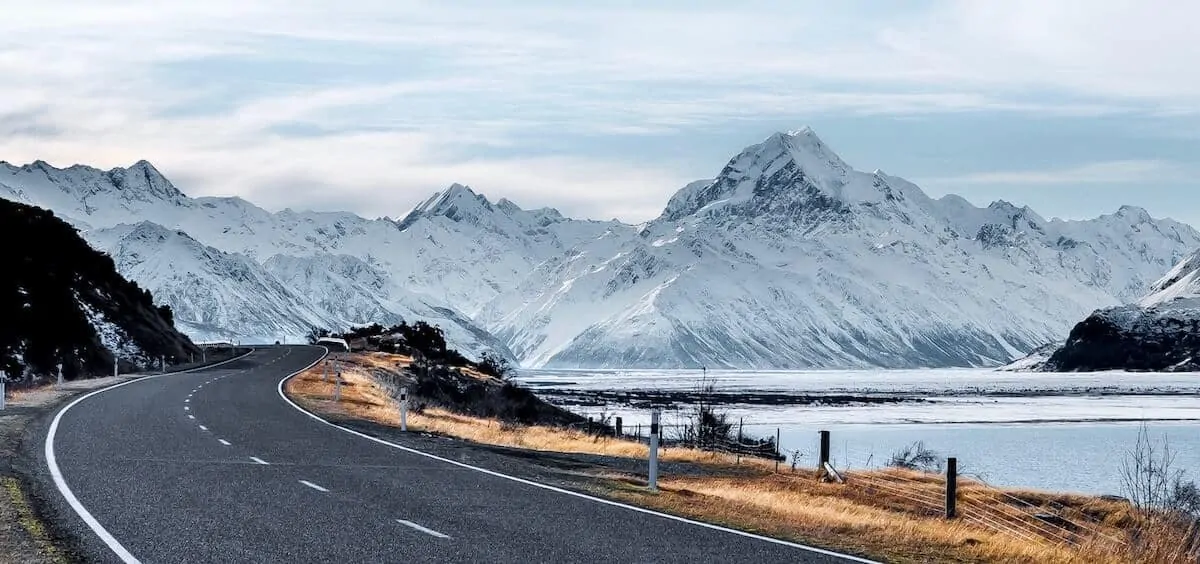 Disclaimer: Almost all posts on this site contain Affiliate links. This means that if you click on any of the links in this post (and make a purchase) I may receive a small commission at absolutely no cost to you. Each post is carefully crafted to (hopefully!) answer all your questions and recommendations are made where we believe they will improve your trip and help with your planning. As such we thank you in advance should you decide to click, buy or book. Read my full Disclosure here.
15 Essential New Zealand Road Trip Tips
Pick the Right Car
Pretty much the biggest decision on your New Zealand road trip is deciding what vehicle you want to make the journey in. Most people don't need a 4 wheel drive (4×4) or an SUV and find that an economy or standard size car is more than sufficient for their needs. And if you are planning on camping, a campervan is a great option.
If you are planning to drive higher up in the mountains or are visiting in winter, it may be advisable to rent a more robust vehicle, or at the very least, grab a set of snow chains (and learn how to use them!)
Rates for an economy car average around $65NZD per day ($60AUD / $40USD / £30 / €40) – making road-tripping one of the most economical options around – not to mention being the best way for you to drive some of the most stunning roads in the world!
Drive on the Left
Simple. Necessary. And the Law.
It may take a little getting used to if you are from the States or Continental Europe, but that is one of the joys of road tripping and self-driving in a foreign country and is important for everyone's safety.

Be Prepared for Gravel / Unsealed Roads
Whilst a lot of the roads in New Zealand are made of asphalt or chip seal (layer of stones set in tar/bitumen) – in rural areas or heading up into the mountains you may find yourself on Gravel roads / unsealed roads.
Be sure that any insurance you take out with your rental car covers driving on these roads (stones can fly up and damage the undercarriage or bodywork of a car – if you drive slowly/slower there is much less chance of this happening but it's good to be covered) – because some of the most beautiful places in New Zealand can be found at the end of them!
Check Before You Stop for a Photo
Although this should be common sense, it can easily be forgotten when faced with New Zealand's epic beauty.
But being stunned by the landscape does not mean that you can just stop the car and hop out to snap a photo. You wouldn't do it on a major highway at home, and there is no reason to do it here.
Yes, there are heaps of great photo spots off the side of the road and if you want to be responsible in capturing them, be on the lookout for safe places to pull over or for designated parking areas.
Be aware of the Weather
The weather in New Zealand often varies region to region, and so it is very important that you check the weather forecast for your proposed destination/route and pay attention to any warnings that issue.
Heavy rains can result in landslides, and wild winds can be difficult to drive in.
There are several mountain passes and dangerous roads on the South Island which allow you to drive between the East and West coasts.
Those in the Southern Alps are Lewis Pass, Arthur's Pass, and Haast's Pass; and dangerous roads on the North Island include Port Jackson Road, Paekakariki Hill Road, and Waikaremoana Road.
Watch out for the Wildlife
New Zealand is universally beautiful and outside of the cities also remote and rugged. Don't be surprised if you find yourself stuck behind 'local traffic' – like sheep or cows – on the odd road here and there.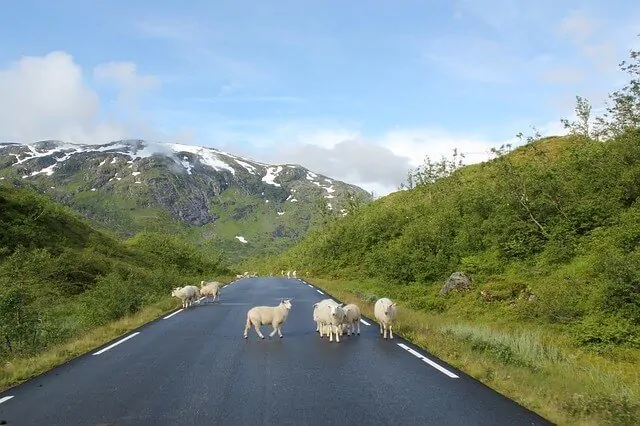 Let faster traffic pass you
As a tourist, it is likely that you will be a little more cautious when driving – and for the first few days at least – as you get your bearings.
Just remember there is no rush, pull into the slow traffic bays were available and allow the locals who have grown up on these roads to go past you safely.
Understand Single Lane Bridge Etiquette
New Zealand has hundreds of beautiful roads and it may feel like as many rivers with the number of bridges around. What tourist drivers really need to be aware of though, is that quite a few of these bridges are single lane.
This means that you need to check the signage before the bridge to see who had priority (indicated by a larger arrow in the direction of travel) – and wait your turn if it is not you!
Keep Your Tank Topped Up
Depending on how far you are planning to drive each day, it may be the case the distance between one petrol station and the next may be too far for you to manage on anything less than a full tank. And nobody wants to be caught short in the wilderness and have to pay to be rescued/towed!
Our advice would be to check your planned route on a map (we always recommend the free Mapsme app with its offline maps) and fill up your tank as and when you see a petrol station and before you leave a town/city.
Plan your Toilet Breaks
Again, on the remoteness front, if petrol stations are few and far between, so too are toilets. Keep that in mind and go when you can.
Nobody likes to be caught short – but if there is just no other option – be responsible and ladies either drip dry or take your toilet paper with you and dispose of it either in a trash bag in your car until you can find a bin.
It is never OK to leave any rubbish – including used toilet paper – in the wilderness.
Pack Snacks + a Travel Water Bottle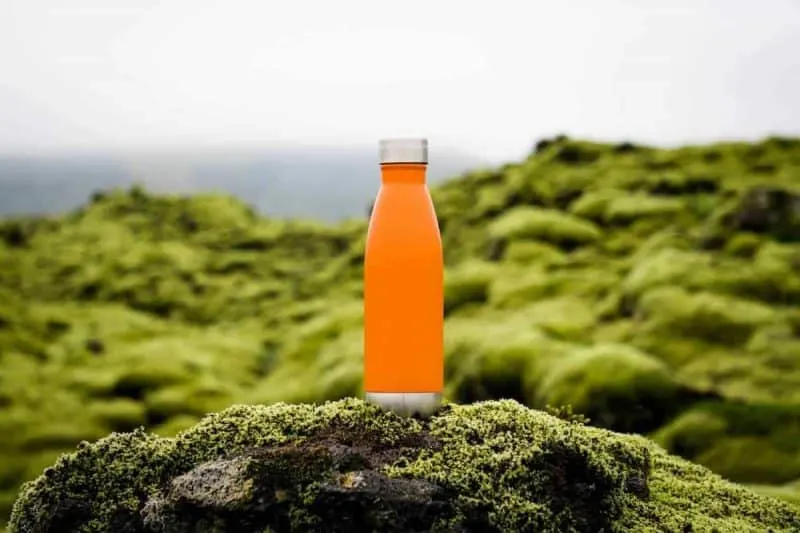 What is a road trip without snacks and water?! Having a few non-perishables (crisps, muesli bars, chocolate, nuts, etc) can be a lifesaver on the road.
They're good for starving off hunger on long journeys and for a pick me up after an impromptu hike; and staying hydrated is not a bad call either.
Be sure to pack a travel water bottle to refill at supermarkets as you go (and give the rivers and streams a risk as although the water looks beautiful, it is impossible to tell if it is contaminated.)
RELATED –
In need of a new travel water bottle?
This one
is my favorite, but if you need a couple more options we reviewed the
Top 12 Travel Water Bottles
on the market t help you find your new perfect travel companion!
Take Your Time
In the New Zealand road trip Itineraries we list below, we have provided the distance to be covered and how many days we think you should allocate to drive it. It's by no means an absolute.
Drive quicker? drive slower? Take a detour? It is entirely up to you – just don't rush! Road Trips are very much about the journey and not just the destination. (And if you need a few more cliched quotes – we've got travel quotes and adventure quotes for days!)
Respect the Camping Laws
If you are keen to get in on the 'van life' trend, a camper van is a way to go, and although there are rules to follow, it is quite simple when it comes to when you can free camp and when you need to stay in a designated campsite.
Basically, if your campervan is self-contained (has a toilet, freshwater storage, water waste storage and a trash can with a lid) you can wild camp on public land (where it is not prohibited).
If you do not have the required self-contained facilities – or are traveling by cars or campervans with a tent, you must camp at a campsite or Holiday Park.
The on the spot fine for freedom camping without the required facilities is $200 and is regularly enforced by the 'poo police'.
Follow the rules (explained in plain English here or by the Law here) and follow any signage on the road and you will be absolutely fine!
Get off the Beaten Path
The best thing about a New Zealand Road Trip is that you can be the master of your own route. This gives you every opportunity to head down any public road you feel like – and you should!
You never know what secret spot of amazing beauty you are likely to find – and will probably have all to yourself!
Have an Epic Road Trip Playlist
What is a road trip without your favorite songs keeping you company?! And if you need a few suggestions or new additions, our Ultimate Road Trip playlist is packs with musical inspiration!
.
North Island New Zealand Road trips to Add to Your Bucket List
Auckland to Cape Reinga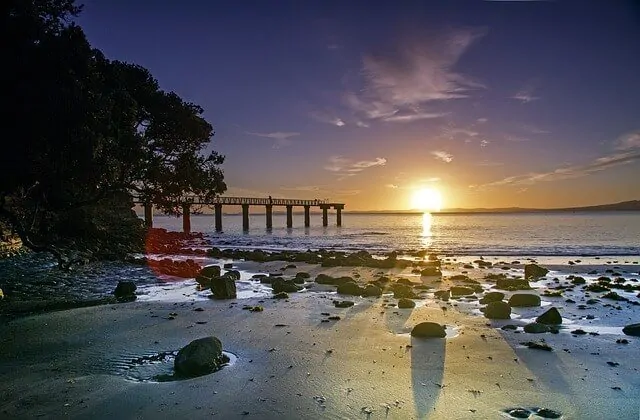 Distance: 900km (round trip)
Suggested Trip: 2-3 Days
What to Expect / Highlights:
Paihia & The Bay Of Islands
Waitangi Treaty Grounds
90 Mile Beach
Cape Reinga Lighthouse
Kaurti Forest
Waterfalls; and
Rock Pools.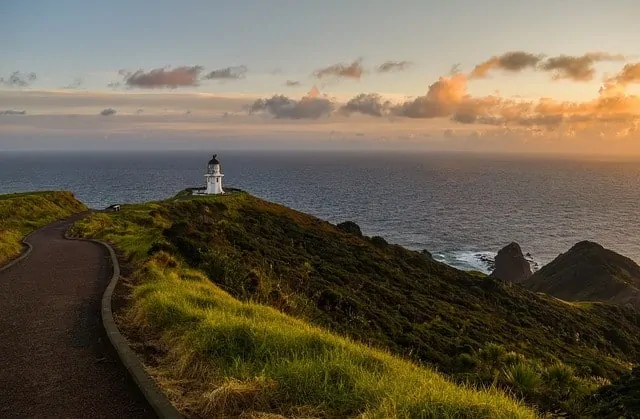 Rotorua To Taupo (via Waitomo)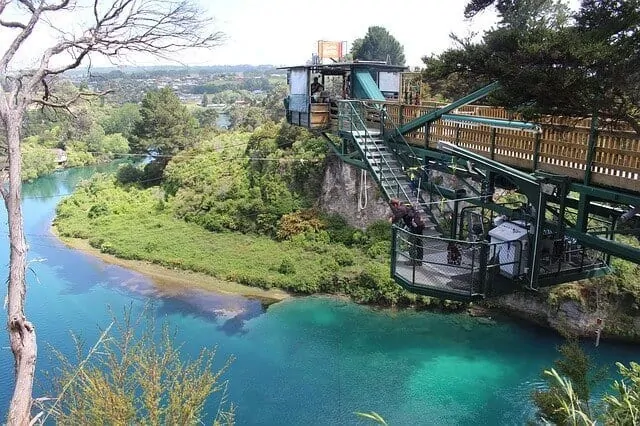 Distance: 290km
Suggested Trip: 5 Days
What to Expect / Highlights / Things to Do:
Te Puia Maori Museum & Geothermal Geyser (Rotorua – it's a thermal wonderland)
Polynesian Spa (Roturua)
Waitomo Glowworm Caves (Waitomo)
Raukuri Cave (Waitomo)
Lake Taupo (Taupo)
Huka Falls (Taupo)
Tandem Skydiving & Bungee Jumping (Taupo)
Auckland to Bay of Islands Loop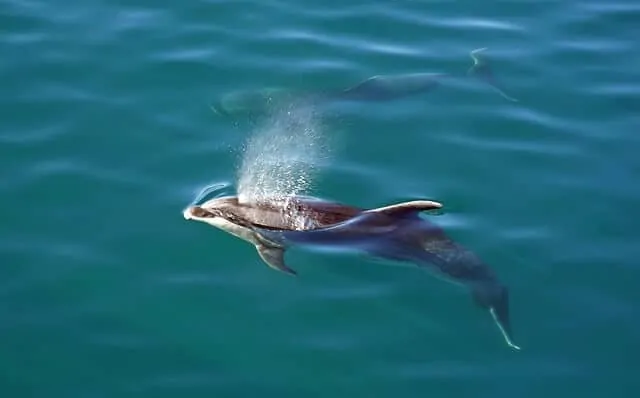 Distance: 250km
Suggested Trip: 3 Days
What to Expect / Highlights / Things to Do:
Waitangi Treaty Grounds
Haruru Falls
Urupukapuka Island
Piercy Island
Cruise to the Hole in the Rock
Cape Brett Peninsula
Dolphins!
Auckland to Wellington (via Coromandel Peninsula)
Distance: 650km
Suggested Trip: 12 – 14 Days
What to Expect / Highlights / Things to Do:
Hot Water Beach (Coromandel)
Te Whanganui-A-Hei (Cathedral Cove) Marine Reserve (Coromandel)
Waiau Falls (Coromandel)
Hobbiton Movie Set (with a detour – perfect for Lord of the Rings fans!)
Bay of Plenty
Taupo (see above)
Wellington Cable Car
Matiu / Somes Island (Wellington)
Mount Victoria (Wellington)
South Island New Zealand Road Trip – New Zealand Itinerary
Queenstown, Lake Wanaka, Mt Cook Loop
Distance: 550km (round trip)
Suggested Trip: 5 – 7 Days
What to Expect / Highlights / Things to Do:
Cardrona Pass
Treble Cone Ski Area (in Winter)
Tha Wanaka Tree
Isthmus Peak
Ben Ohau Range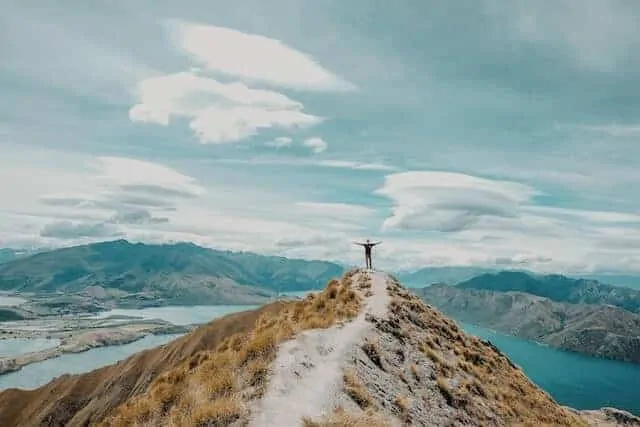 .
Queenstown to Milford Sound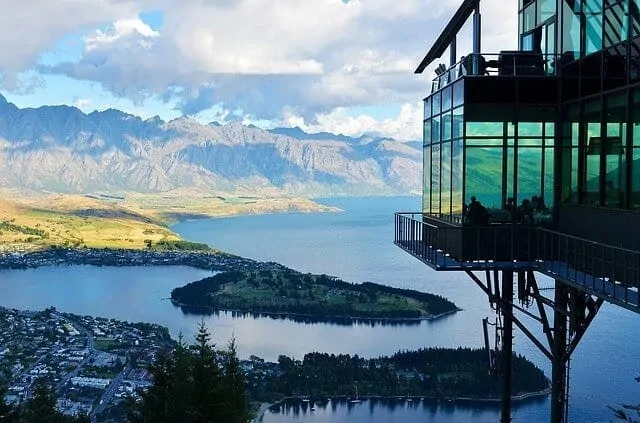 Distance: 300km / 600km (one way / round trip)
Suggested Trip: 2 – 3 Days
What to Expect / Highlights / Things to Do: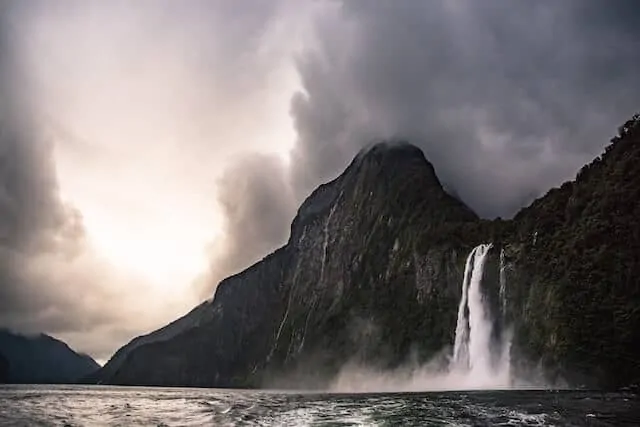 .
Queenstown to Dunedin via the Caitlins (The Southern Scenic Route)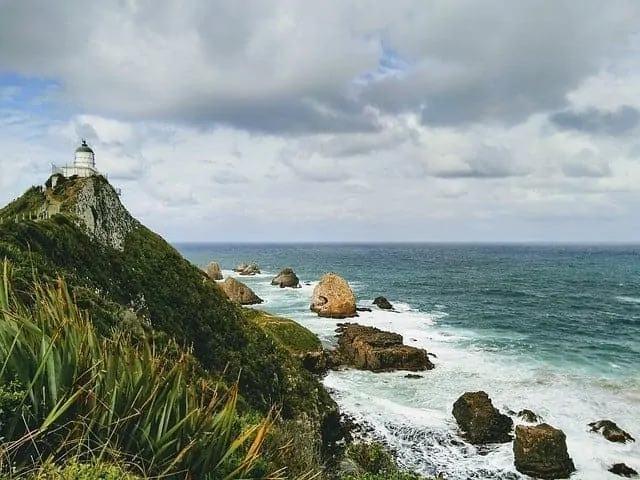 Distance: 700km (round trip)
Suggested Time: 4 – 6 Days
What to Expect / Highlights / Things to Do:
Waipapa Point lighthouse
Tautuku Peninsula
Matai & McLean Falls
Nugget Point
Larnach Castle
Tunnel Beach (which si one of the best things to do in Dunedin!)
Taiaroa Head
Moeraki Boulders (with detour)
Christchurch to Queenstown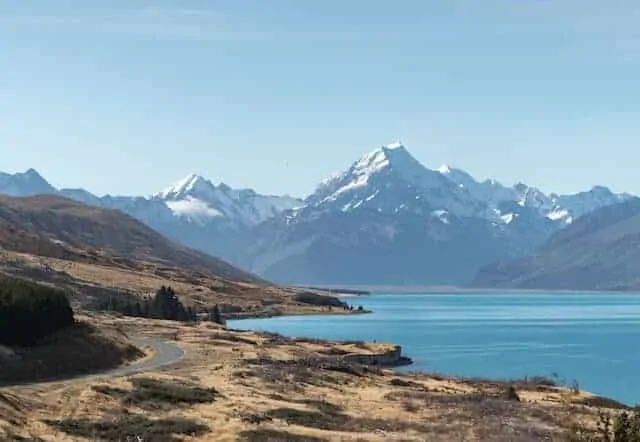 Distance: 500km
Suggested Time: 3 – 4 Days
What to Expect / Highlights / Things to Do:
Lake Tekapo
Akaroa
Wanaka
Aoraki Mount Cook National Park
Arrowtown
Mt Iron
.
And that's a wrap, folks! I hope this post has given you enough New Zealand Road Trip Tips to get you excited about your trip – and a whole heap of New Zealand Road trip Itinerary Inspiration to help you to decide where to go. And seriously – no shame if you want to do all of them!
And if you liked this post, please pin, tweet, flip or share on Facebook – we would very much appreciate it! Hit the P in the Sharebar on the Left for pinnable images!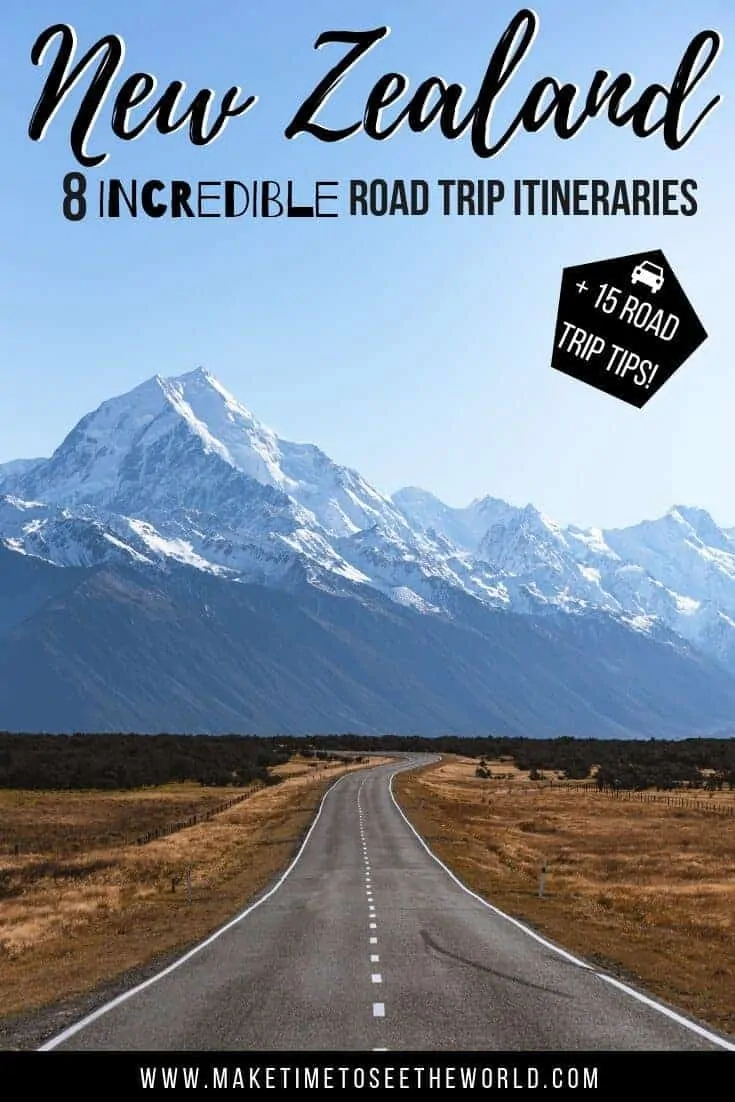 READY TO EXPLORE MORE OF OCEANIA? YOU MIGHT BE INTERESTED IN THESE RECENT POSTS, RELATED ARTICLES, DESTINATION GUIDES & POPULAR POSTS:
Hi There! Thanks for reading my travel guide to 8 INCREDIBLE New Zealand Road Trip Itineraries & New Zealand Road Trip Tips! I just wanted to let you know that this post contains affiliate links, which means if you purchase something after clicking a link, I may get a small commission – which is at absolutely no cost to you. If you enjoyed this article and are going to be searching for some of the things I mention anyway, I would love it if you could click through from the links above & thank you in advance! Read my full Disclosure here.
And thank you for reading the MakeTimeToSeeTheWorld travel blog.