Cities, Food, Attractions, Animals (& More!) – These are our TOP New Zealand Tips to Know Before You Go (and are perfect for first-time visitors!)
New Zealand is an exciting place to visit. With its rugged mountains, crystal clear lakes and stunning lush forest, the Kiwi nation should be on everybody's bucket list. Also called Aotearoa in Maori, this fantastic country is home to the hobbits, dormant volcanoes, and pristine beaches.
Even though New Zealand is not as "exotic" as other countries around the world, there are a few things to be aware of before visiting the country – particularly if you are one of the millions of firsttime visitors. So, if you're planning a trip to New Zealand, here are our top New Zealand Tips featuring 30 essential things to know before you go.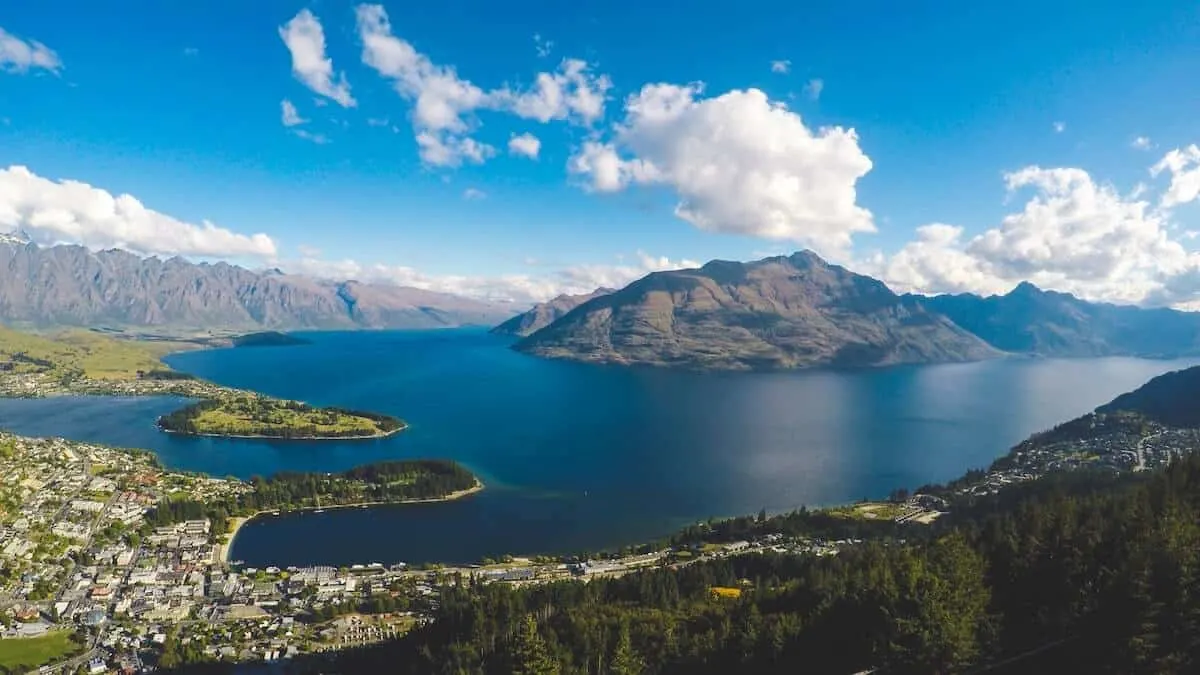 Disclaimer: Almost all posts on this site contain affiliate links. This means that if you click on any of the links in this post about 30 Top New Zealand Tips (What To Know Before You Go) (and make a purchase) I may receive a small commission at absolutely no cost to you. Each post is carefully crafted to (hopefully!) answer all your questions and recommendations are made where we believe they will improve your trip and help with your planning. As such we thank you in advance should you decide to click, buy or book. Read my full Disclosure here.
Co-written with Camille from Crafty Explorer
New Zealand Tips – 30 Things to Know Before You Go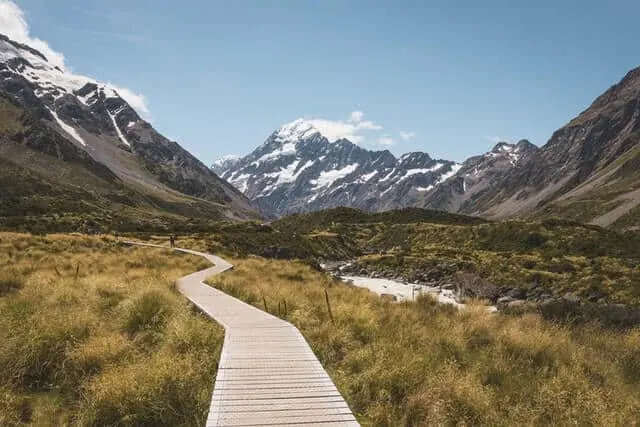 You will Probably Need a Visa before they will let you in. And..
With only a few exceptions, the majority of visitors to New Zealand require some kind of Visa to visit the country. If you are coming from the USA or Europe (including the United Kingdom), these countries are considered to be on visa waiver, although citizens still require an NZeTA which are easily obtained via the countries eVisa program run by the Electronic Travel Authority.
…You Will Probably have to Pay the International Visitor Conservation and Tourism Levy (IVL)
Since 1 July 2019, most international visitors entering New Zealand are charged a levy of $35NZD that is invested in sustainable tourism and conservation projects.
This fee is levied against almost all visitors – with the exception of those holding a New Zealand or Australian passport or residency, a passport from a Pacific Island nation, or a particular type of Business Visa. The fee is paid online, typically when applying for your e/visa.
Customs Are Strict (What you can and can't bring in!)
New Zealand has really strict biosecurity laws to prevent unwanted organisms from entering the country which could cause a threat to the country's biodiversity and agriculture.
At the airport, you must declare all foods, and plants, but also camping and hiking gear. I made the mistake of not cleaning my hiking boots before heading to New Zealand, and as a result, I was taken to customs to have them cleaned and disinfected.
Border control is very serious in New Zealand, and I was lucky not to get fined. So, make sure you clean all your gear thoroughly before flying to Aotearoa.
New Zealand is an Island Nation
While most people know that New Zealand has 2 main islands (the North Island and South Island), a lot of people do not know that the country is actually made up of over 600 islands in total. This gives the country around 15,134 km (9,400 miles) of coastline which is enjoyed by its 4.5 million population and estimated 3.8 million (in 2019) tourists annually.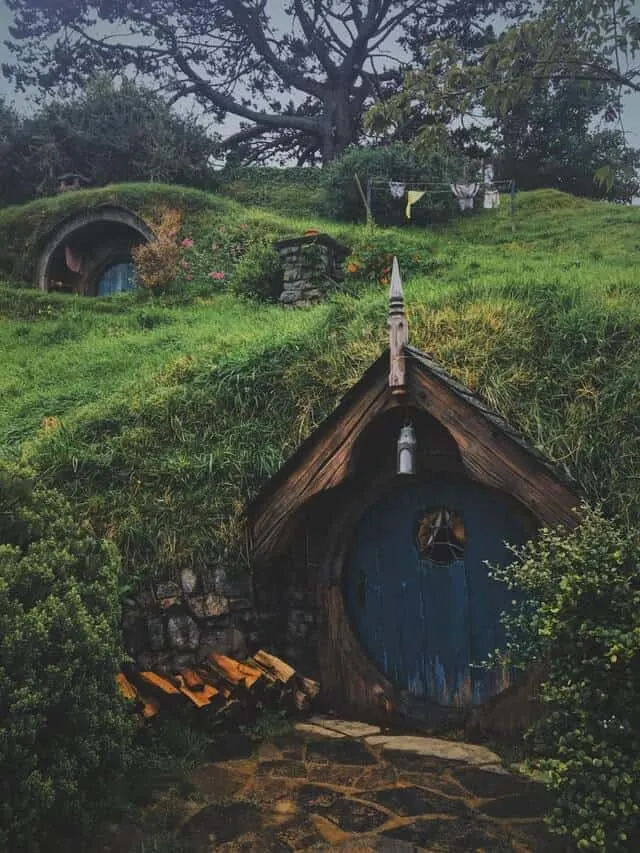 What is New Zealand Famous for?
It's National Rugby Team (Known as the All Blacks)
Maori People & Culture – from the Haka (a

ceremonial Māori dance which display of a tribe's pride, strength and unity)

to the Kia Ora greeting that now forms part of New Zealand's welcome message to visitors, down to the Maori name for New Zealand – Aotearoa – the Maori culture of New Zealand's indigenous people plays a major role throughout the country.
Stunning Landscapes – long before being known as 'Middle Earth' from Lord of the Rings, New Zealand has been famed for its absolutely beautiful views on both the North and South Islands. Like seriously, there is one in every direction you look.
Sheep: As we will explain below – there are a lot of sheep and they outnumber the population by 6 to 1!
Wine: Famous for its Sauvignon Blancs (particularly of the Marlborough wine regions) and Pinot Noirs – over 90% of the wine produced in the country is exported.
Lord of the Rings: The Home of Hobbiton is now one of the most visited places in the country.
Where are the Best Places to Visit in New Zealand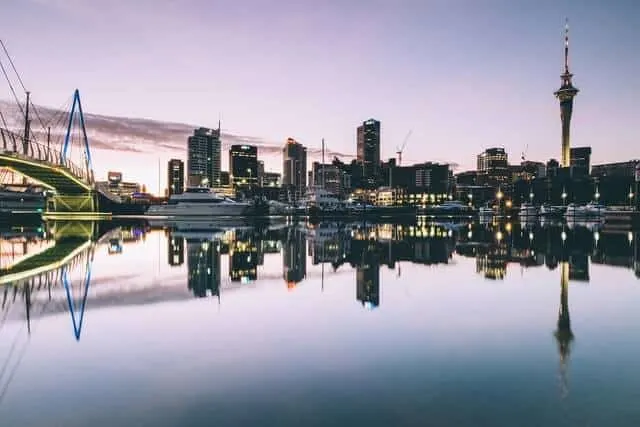 Oh my, where to start?! From the major cities of Auckland (known as the City of Sails) and Queenstown, to the natural wonders of Mount Cook, the Franz Josef Glacier, and the Bay of Islands – not forgetting the famous sounds (Milford Sound and Doubtful Sound) of New Zealand South Island & the 600 smaller islands such as Stewart Island and Waiheke Island (which is the Island of Wine if you were wondering!).
And then there's the more 'man-made' attractions that shouldn't be missed such as New Zealand's wine regions, and local producers of Manuka Honey & Ice Cream! It really is one of the most incredibly diverse countries in the world – there is truly something for everyone and it won't be hard to pack your New Zealand itinerary with everything that you love.
Watch out for Sandflies
I had never heard of sandflies before going to New Zealand, and honestly, I wish I had been better prepared when I arrived. Sandflies are tiny black flies that bite like mosquitoes. Except that sandflies bites are extremely itchy. Sandflies bite itch for days, sometimes up to a week.
They are all over the country, but you'll literally be invaded if you go camping. So, if you're going to New Zealand, don't forget to bring some insect repellent before you go and some papaw to apply on your bites.
Earthquakes are a Possibility
One of the most interesting things to know about New Zealand is that it is known for being a shaky country. If you travel the country for a few weeks, you will probably feel at least 1 or 2 small earthquakes.
Don't worry, you will only feel small shakes, and probably see some objects wobble around you. It's really weird when you're not used to it. You can also use the app GeoNet Quake which reports New Zealand earthquakes. So if you feel something, you can check where it happened and the intensity of the shake.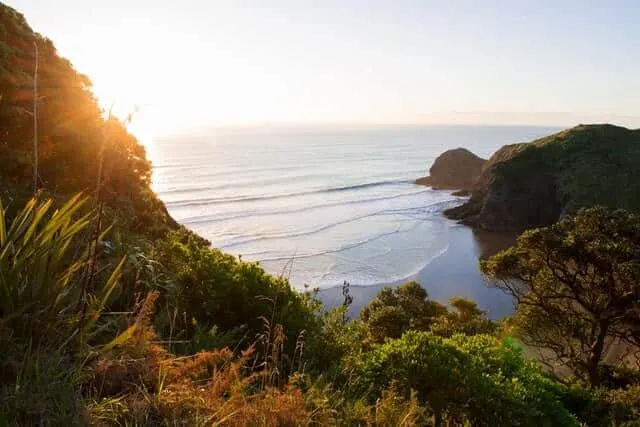 Get Out Into the Wilderness
Around 30% of New Zealand is National Park, and a visit to NZ would be incomplete without being immersed in its incredible wilderness. Whether you want to go kayaking in stunning Abel Tasman, hike the Tongariro Alpine Crossing or simply cruise the Milford Sounds, the opportunities to get up close and personal with New Zealand's natural environment are endless.
Adventure & Relaxation go Hand in Hand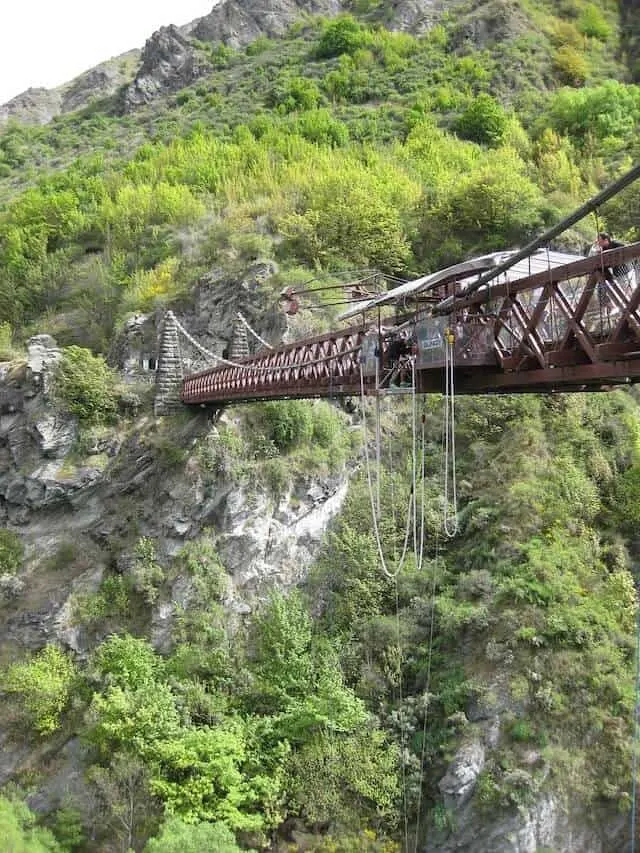 New Zealand could be considered the adventure capital of the Southern Hemisphere. With bungy jumping, sky diving, skiing, jet boating, heli-fishing, glacier hiking, kayaking, whale watching, mountain biking (and more) – whatever your adventure preference, NZ has you covered.
And once you've picked your adventure activity and are suitably tired out – you can always jump in one of the many hot springs located around the country to help soothe your aching muscles.
AJ Hackett popularised the Bungee Jump in back in the early 90s – and the Queenstown jump now sees up to 500,000 people a year – if you have ever wanted to try it, both the Queenstown Kawarau Bridge Bungy and Auckland Harbour Bridge jumps are over water (so there is no need to worry about hitting the floor head first!) and for the daredevils – the Nevis Bungy is a whopping 134m high.
Plan & Pack for the Seasons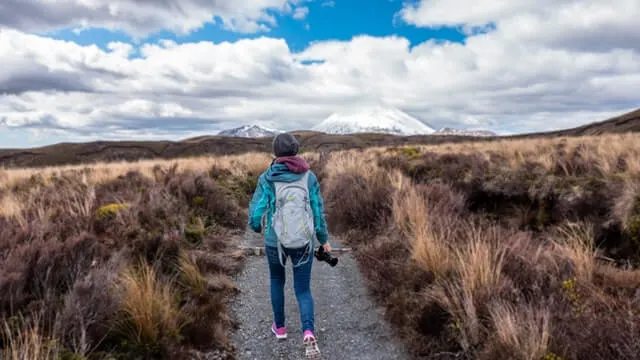 When planning a trip to New Zealand, keep in mind that the seasons are opposite to those in the USA and Europe. Being in the southern hemisphere, New Zealand's summer months are December, January, and February – but due to its very southern geographical location, NZ weather can often cover all four seasons in one day!
Like their Aussie neighbors, Kiwis celebrate Christmas in summer with dinner on the beach. And winter months are June, July, and August, when the climate brings more rain and snow covers the beautiful mountain peaks the country is known for.
The Best Time to Visit New Zealand
In short, you'll have the best chance of comfortable weather and fewer crowds, be sure to visit New Zealand in the shoulder season, either early spring (September – October) or autumn (March – May).
But summer and winter each have their own merits – with winter being a great time to visit for skiing, snowboarding and glacier related activities; and summer offering long, bright and sunny days with temperatures of 16°C to 24°C which are ideal for spending time on the beaches, hiking or mountain biking.
You should seriously consider Hiring a Campervan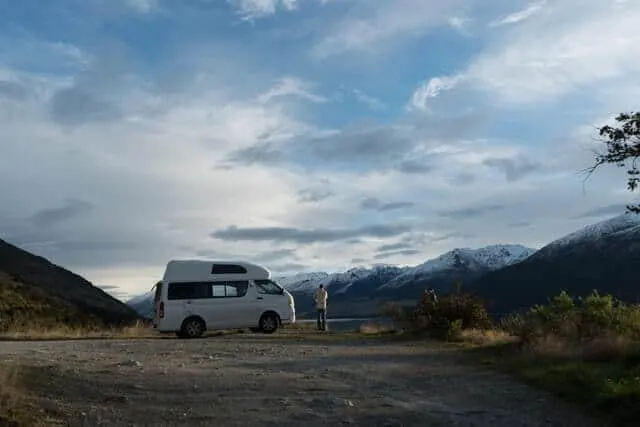 The best way to visit New Zealand is to rent a campervan. Whether you're a backpacker or a luxury traveler, there are campervan options for all budgets. Renting a campervan gives you the freedom to explore New Zealand at your own pace, stop every 10 minutes to take pictures of the incredible landscape (which you will), and you can enjoy the country's stunning scenery in the most beautiful campsites.
Freedom camping – the do's and don'ts
As you can imagine, in New Zealand camping and outdoor activities are very popular. Freedom camping, or camping for free, is allowed in some areas of the country.
However, you need to realize that it doesn't mean you can camp anywhere – even if you think you are far enough off the beaten track! There are many designated areas, ran by the Department Of Conservation (DOC), where you can camp for free in a tent or vehicle. Be sure to check out the DOC Website for campsite locations and fees before setting up for the night.
Also, if you're camping in New Zealand, don't forget to take your rubbish with you, and be respectful of other campers around you.
Keep an eye out for the Wildlife (but remember they are not dangerous!)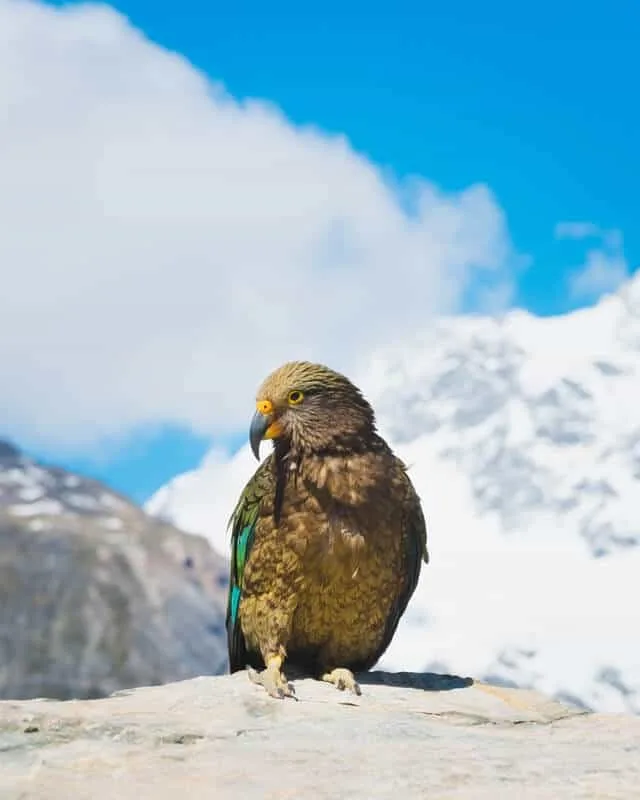 Contrarily to its Aussie neighbor, New Zealand doesn't have poisonous animals, snakes or insects. In fact, New Zealand is one of the few islands around the globe where there have never been native snake populations. That's right, not one. single. snake.
The only dangerous insect in NZ is the endangered spider, called the Katipo. It is similar to the Australian redback, but there are very few chances you ever see one. You can hike and explore the amazing natural wonders of Middle Earth worry free.
But do keep an eye out for the birds. They're kind of a big deal here – from the loveable Kiwi, to the Kakapo, Kaka and Kea. They are all beautiful and well worth looking for.
5 Top New Zealand Driving Tips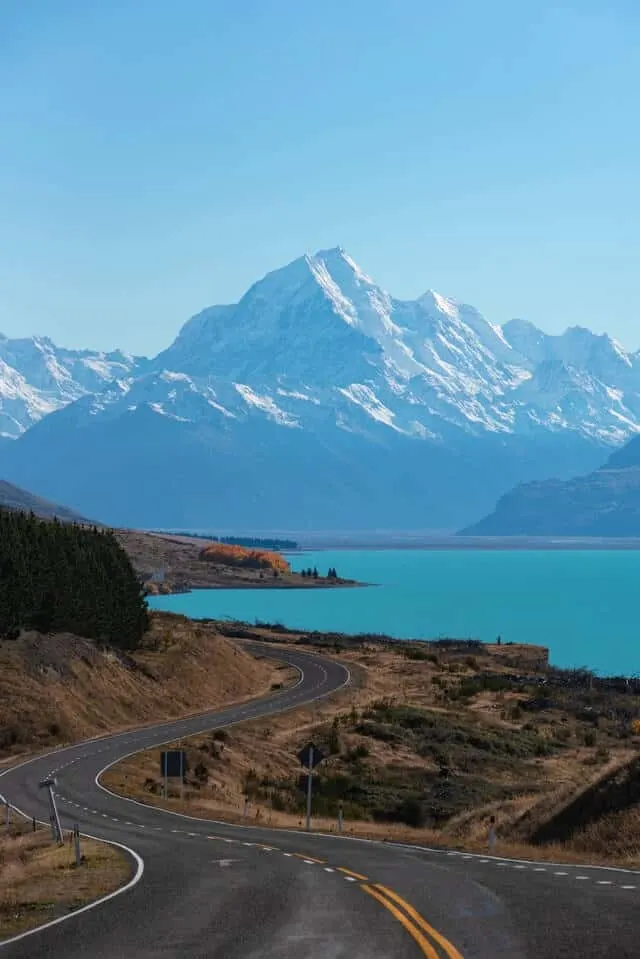 Driving in New Zealand is pretty straightforward, but here are a few of New Zealand's road rules to help you stay on the right track.
Drive on the Left: It's the law. Simple.
Be prepared for Gravel / Unsealed Roads: Whilst a lot of the roads in New Zealand are made of asphalt or chip seal (layer of stones set in tar/bitumen) – in rural areas or heading up into the mountains you may find yourself on Gravel roads / unsealed roads. Be sure your car insurance covers driving on these roads.
Let faster traffic pass you: Take your time when driving and accept the locals know the roads a lot better than you do. If you find someone following closely – even if you are doing the speed limit – pull into the slow traffic bays where available, and allow the locals to go past you safely.
Single Lane Bridge Etiquette: New Zealand is home to numerous one-lane bridges, which means they are wide enough to fit one vehicle. This means that you need to check the signage before the bridge to see who had priority (indicated by a larger arrow in the direction of travel) – and wait your turn if it is not you!
Plan your Toilet Breaks: New Zealand can be remote, and petrol stations (and so toilets) are few and far between.
Make sure you have an epic road trip playlist to keep you company + see our guide to the Best New Zealand Road Trip Routes & Itineraries for NZ road trip inspiration.
Cigarettes are Expensive…
Cigarettes are extremely expensive in New Zealand. In fact, if you're traveling to New Zealand, the best way to save money (and one of our top budget tips) is to avoid excessive drinking and smoking of any kind (if you can). New Zealand also aims at becoming smoke-free in 2025, which is why the price of a pack of cigarettes averages $25.
…But Wine is Cheap!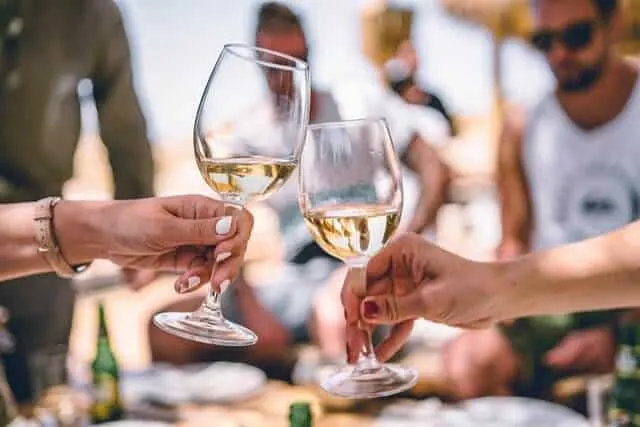 However, wine is mostly cheap! With the numerous wine regions, you can buy a bottle at the Countdown or Pack N Save for a little as $7 or $10 New Zealand Dollars ($NZD). But, once you go to a restaurant or bar, be prepared to pay at least $10 ($NZD) for a glass.
By the way, if you want to buy alcohol in New Zealand, you'll have to bring your Passport with you as you are required to show proof of ID (overseas ID cards are not accepted). And general policy is to ID anyone that looks under 40 – so don't be surprised if you get asked!
What to Eat in New Zealand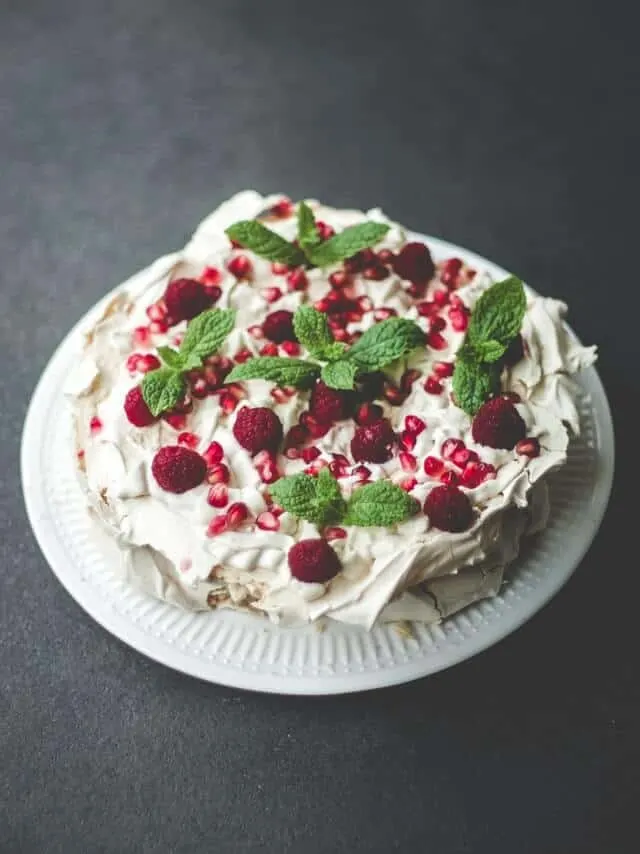 While New Zealand isn't really known for its culinary prowess, there are some unique dishes and flavors you just have to try while you are in the country:
Hot Chips (Fries) with sour cream and sweet chili sauce (you'll wonder why this isn't an option anywhere else around the globe once you've tried it!)
Hokey Pokey Ice Cream – A caramelised honeycomb flavor drawing on the Manuka Honey the country is famous for.
Kiwi Pavlova: a delectable mix of meringue, whipped cream, and fruit – just don't ask if it is originally from Australia or New Zealand. The Kiwis are very patriotic about this. As are the Aussies. It's a friendly rivalry (that isn't always friendly!)
Afgan Cookies: Yummy cookies with cocoa, cornflakes, chocolate icing and half a walnut – they have to be seen (and eaten!) to be believed!
The Kiwi Burger: Sold at McDonald's and other restaurants, this burger is served with beetroot and a fried egg!
Tipping is not Necessary
You are not expected to give tips in New Zealand. Employees earn a decent wage. If you're really happy with the service, then you can tip around 10% of the service's value. In cafes and restaurants, you'll sometimes find tip jars near the cashier where you can leave some spare change.
Tap Water is Safe to Drink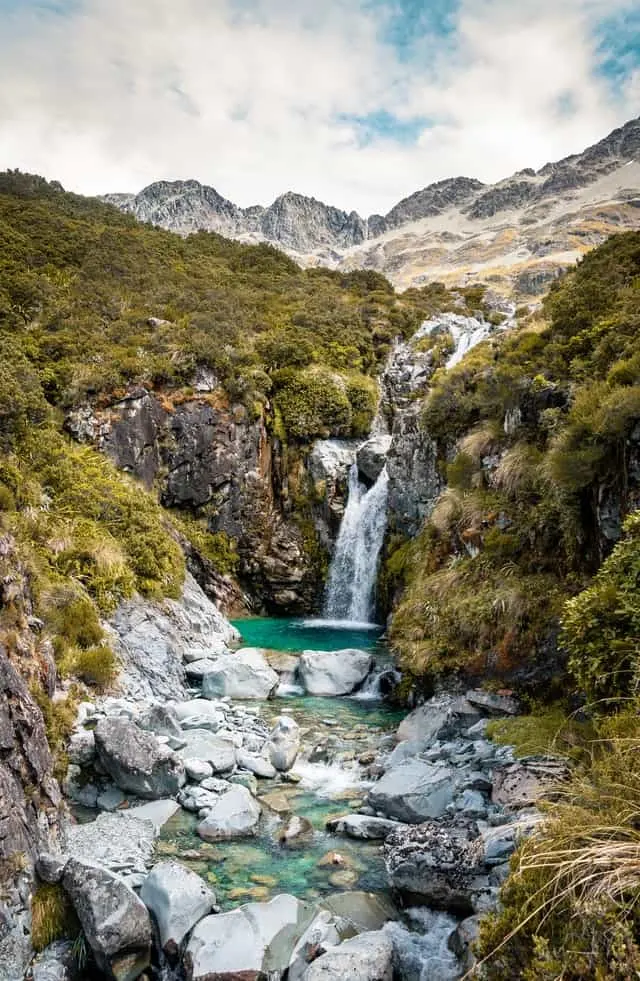 Tap water in New Zealand is safe to drink across the country. In fact, it's even better to drink tap water than to buy bottled water. You do not need to filter it before you drink it.
In cities, water is being treated and it is also chlorinated, which is something I could sometimes taste in Christchurch.
Internet Access can be a Challenge

Internet in New Zealand is not really the best. Actually, there are many places where you'll have no internet. During your trip, you'll probably end up in such remote areas that there won't even phone signal.
In cities, you'll find free wifi in McDonalds and libraries. If you're staying in a hotel or hostel, the wifi will most likely be limited. When a place advertises "free wifi" it's usually 200-500 MB per day. Which isn't much but enough to keep in touch with your family.
Kiwis Are a Friendly Bunch
People in New Zealand, also called Kiwis, are extremely friendly. They are very nice, and will most likely go out of their way to help you (which is why it's one of the best places to travel alone).
Don't be afraid to meet locals and talk to them, they will most likely give you some tips for traveling New Zealand, and let you know of some amazing places you have to see!
The Kiwi Accent
New Zealanders have a very different accent from Americans. It took me a while to get used to it, mostly because the way they pronounce some words is really different.
For example, the word "leg" will sound like "league", bed sounds like "bid", and so on. You will probably also learn new words. For example, a Kumara is a sweet potato (they even have a place called Kumara junction), jandals are flip-flops and the list goes on.
Livestock Outnumber People!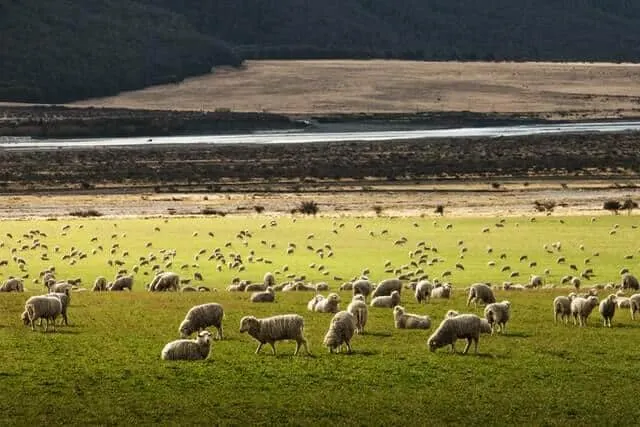 With over 25 million sheep across the country, there is no lack of livestock in Kiwiland. In fact, it is said that there is 6 sheep for every person in New Zealand. Don't be surprised if you see sheep crossing the road on your trip, or if you see cows for miles on end.
The Sun is Strong
One of the most important things to know about New Zealand is that the sun is extremely strong. This is mostly due to the fact that there is less ozone to block UV rays.
In summer, the average maximum temperature ranges between 20-30ºC. So, Make sure to wear sunscreen, a hat, and sunglasses.
You Are Never Too Far from the Beach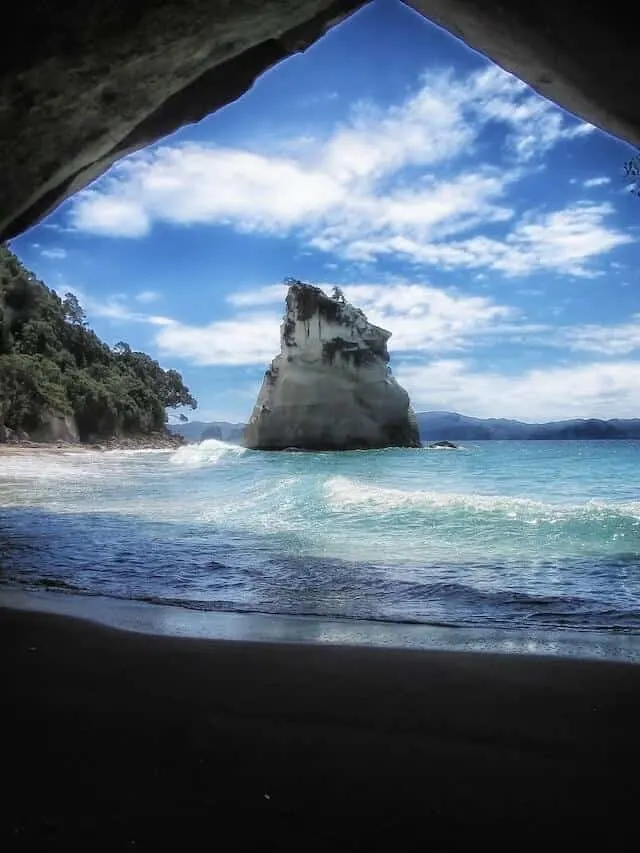 As we mentioned above, New Zealand is made up of over 600 Islands, which means that you're never far from the beach! The farthest from the beach you can be is actually 128kms. Well, I mean, the water is pretty cold even in summer, but it's still good to know you can head to the beach whenever you want because it's not far!
It's a Haven for Backpackers & those on a Working Holiday Visa
There are many backpackers in New Zealand. So don't be surprised if you see many European 20-something working in every hotel, restaurant and bar you step foot into. It has become incredibly easy for young people to visit New Zealand for a year or two with Working Holiday visas.
New Zealand is Incredibly Beautiful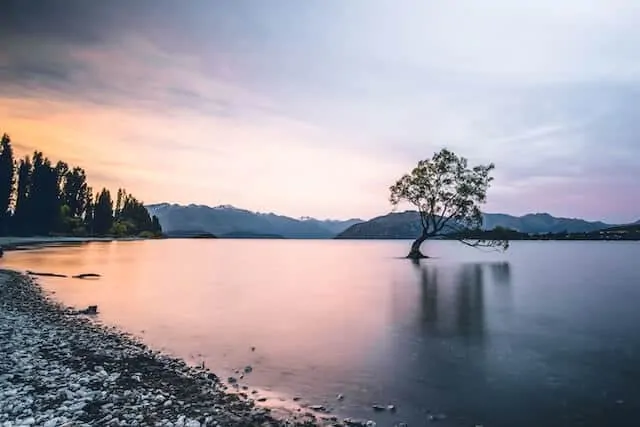 New Zealand is, in my opinion, one of the most beautiful countries on earth. With its incredible wilderness, snow-covered mountain peaks, and picture-perfect landscapes, New Zealand is definitely worth a trip. This country will leave you in awe of its amazing natural wonders, and you'll leave wanting more.
National Parks are Free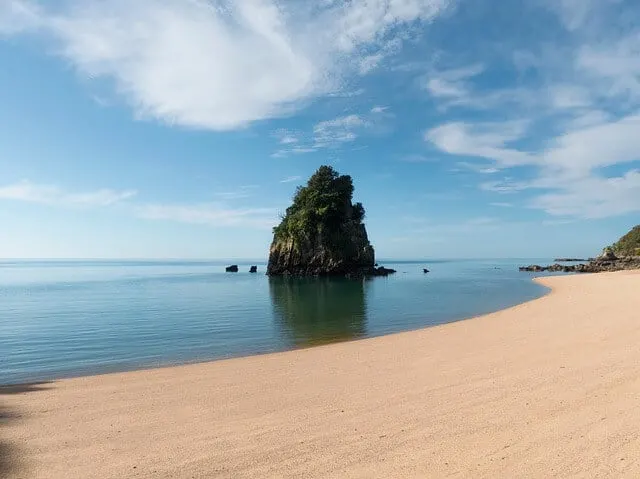 To help you see all those beautiful sights, National Parks are free in New Zealand. Be sure to explore as many as you can while you are there!
Crowd favorites include Fiordland National Park (home to Milford Sound), Abel Tasman National Park and Aoraki/Mount Cook National Park – but there are another 10 to chose from!
The bottom line is New Zealand is one of those destinations you don't want to miss. With its stunning landscapes, millions of sheep and friendly locals, a trip to Middle Earth – or the land of the long white cloud – is one you will remember for a lifetime. You'll just love everything NZ has to offer.
We hope you have enjoyed this ultimate guide to traveling in New Zealand and found these top New Zealand Travel Tips invaluable in planning your trip to NZ.
And if you enjoyed this New Zealand travel guide, or know someone planning their New Zealand vacation that could use our travel advice and top tips for visiting New Zealand, please be sure to share this article with them on social media: Facebook, Twitter, Flipboard or grab a pin below for Pinterest.
Sharing is caring and we thank you in advance!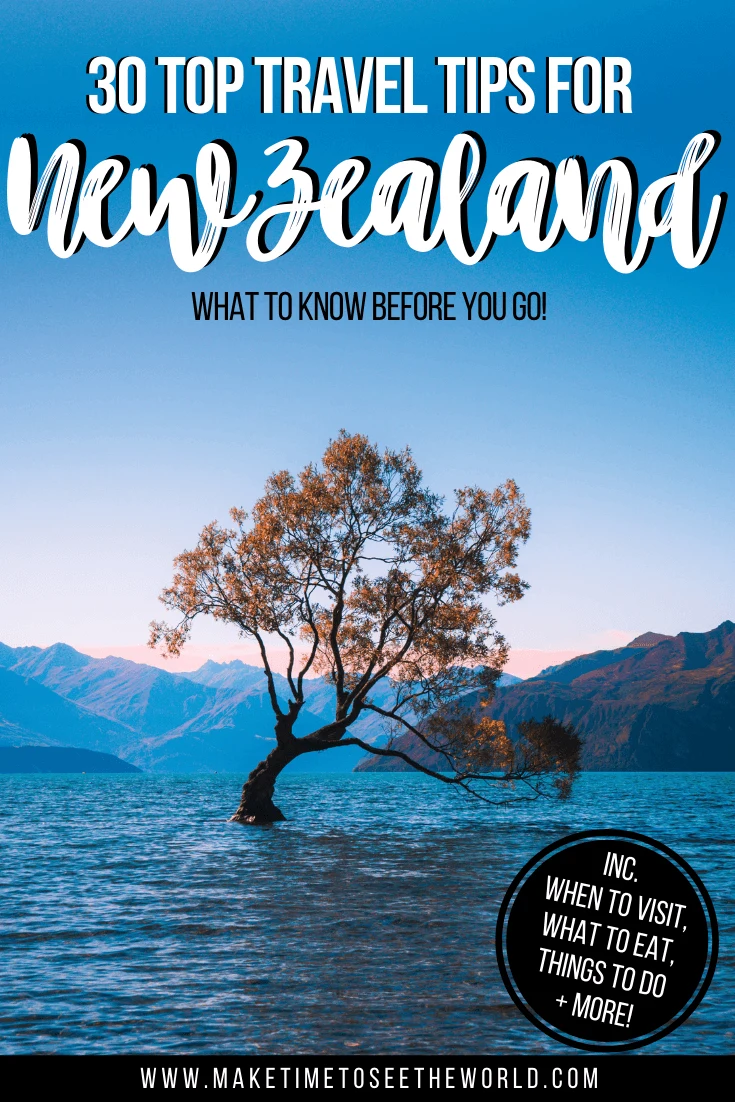 READY FOR MORE OCEANIA TRAVEL INSPIRATION? YOU MIGHT BE INTERESTED IN THESE TRAVEL TIPS, TRAVEL HACKS, TRAVEL ARTICLES, TRAVEL DESTINATIONS GUIDES, TRAVELER RESOURCES AND RELATED POSTS ABOUT OTHER BEAUTIFUL CITIES IN AUSTRALASIA TO HELP YOU EXPLORE AND TRAVEL THE WORLD:

Hi There! Thanks for reading our guide to the 30 Top New Zealand Tips for First Time Visitors (To Know Before You Go) I just wanted to let you know that this post contains affiliate links, which means if you purchase something after clicking a link, I may get a small commission – which is at absolutely no cost to you. If you enjoyed this article and are going to be searching for some of the things I mention anyway, I would love it if you could click through from the links above & thank you in advance! Read my full Disclosure here.
And a huge Thank You for reading the MakeTimeToSeeTheWorld travel blog.