If you need a little inspiration for your first (or next!) solo adventure, here are the best places to travel alone in the USA, UK, Europe, India, Asia & more(!) in 2023.
A lot of people are terrified of traveling solo, especially to a different country. It usually raises questions about safety, loneliness, and the prospect of an IG feed full of selfies. The horror! But, in reality, traveling alone has never been easier thanks to ride-sharing apps, Airbnbs, and the never-ending supply of information provided by other travelers.
One of the first steps to embarking on a grand solo adventure is to choose the destination. With picturesque cities across Europe, futuristic smart cities across East Asia, and cities full of old-time charm across the Americas, there are many options. So, let's dive right in with the top 25 destinations that cater to solo travelers of all kinds.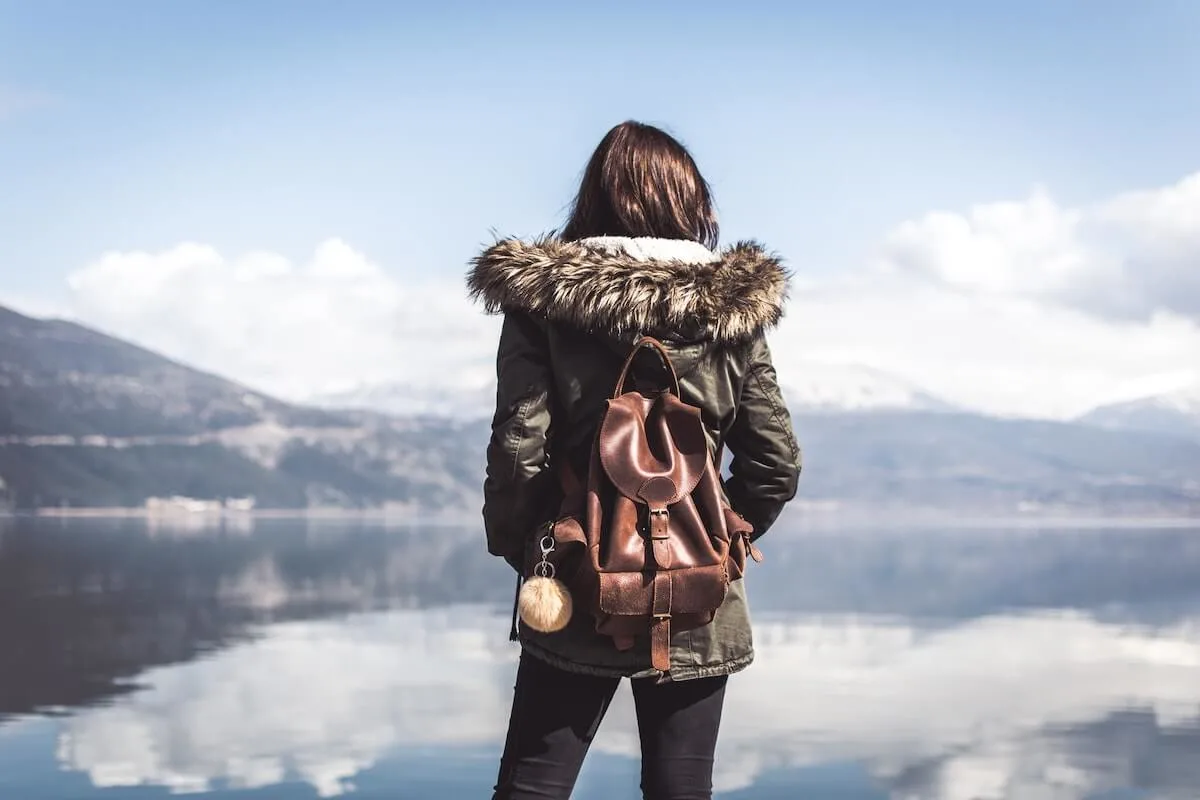 Disclaimer: Almost all posts on this site contain affiliate links, and this one about the Best Places to Travel Alone is no different. This means that if you click on any of the links in this post (and make a purchase) I may receive a small commission at absolutely no cost to you. Each post is carefully crafted to (hopefully!) answer all your questions and recommendations are made where we believe they will improve your trip and help with your planning. As such we thank you in advance should you decide to click & buy. Read my full Disclosure here.
Top Tips for Solo Travelers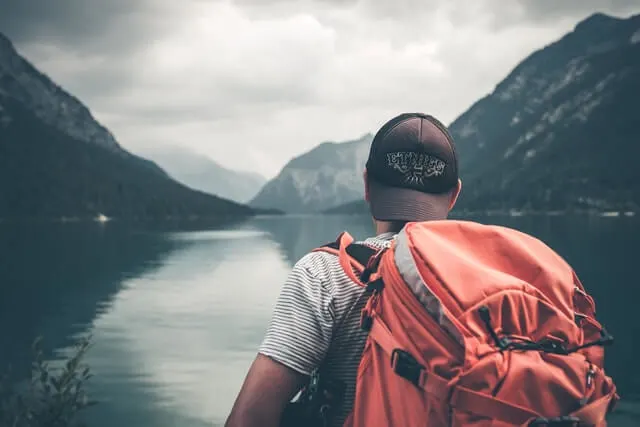 Travel safely:
– Do your homework before you go – e.g. how much does a transfer from airport to city cost and how long should it take – to make sure you don't get ripped off;
– Give someone back home an outline of your plans (or a detailed itinerary if you have one!);
– Stick to open and public spaces (particularly at night);
– Carry backups of important documents (passport, visa, tickets etc); and
– Trust yourself. If it doesn't feel right, don't be afraid to say no.
When choosing accommodation:
– watch out for single supplements (don't pay them!);
– stay somewhere with multiple positive reviews/ratings;
– if arriving at night, be sure to choose somewhere with a 24-hour reception.

Use a VPN:
Regardless of where you are in the world, a VPN is a nifty bit of kit. First, using a VPN will ensure that important accounts (like bank accounts) have an extra layer of security when accessing them on public Wi-fi. Second, A VPN will allow you to access geo-blocked websites by changing your login location; and third – and possibly most importantly – you can log in to your Netflix account or other streaming services and get access to global content! (for the days when you're exhausted and just want to chill).
Try to learn a little of the local language:
– Learn how to say Yes, No (both formal and slang), and Thank you (at a minimum) in the dominant language where you are traveling. (We've got guides for basic French, Spanish & Italian!)
Take ALL the photos.
Extra Tips for Solo Female Travelers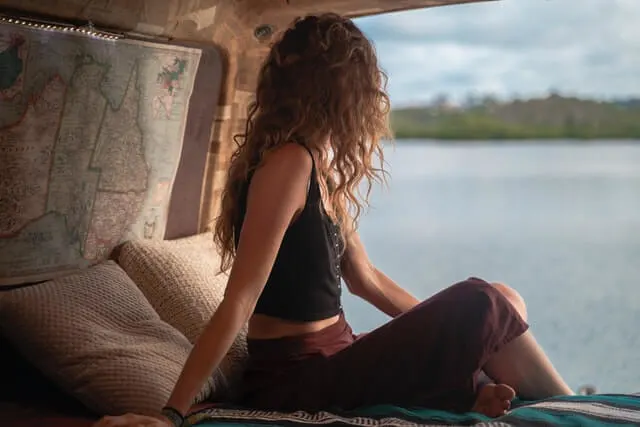 While it shouldn't be the case (and we wish it wasn't), a solo female traveler does have a little bit more to consider when planning to travel alone and so here are a few extra solo female travel tips to help you do just that:
Always keep an eye on your belongings (bag/camera/phone etc) and be aware of your surroundings (for example, don't have your head down glued to your phone)
Be cautious and vigilant in busy areas or in crowds.
Be wary of the 'overly helpful' local. The one who approaches you with stories and tips but seems to want nothing in exchange. And don't feel obliged to give them anything.
Be mindful of your drinking – that's not to say not to drink, but alcohol lowers your inhibitions and reaction time.
Walk with purpose – it will make you appear more confident.
And finally, take note of where the exits are – wherever you are. You know, like you do on a plane. If there is an emergency, or you need to get away quickly, knowing where the exit is can be invaluable.
Best Places to Travel Alone in the USA & Canada
New Orleans, Louisiana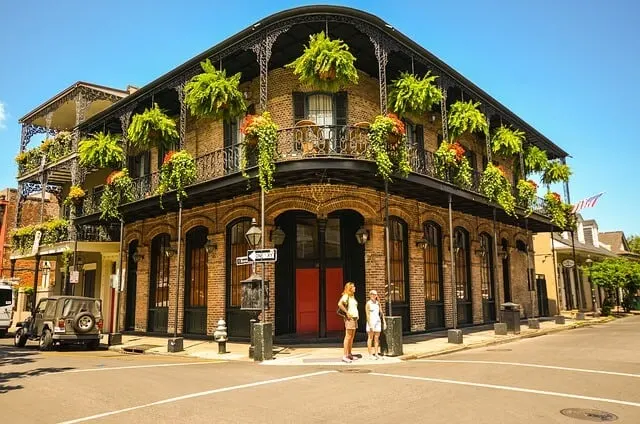 Who said solo bar-hopping couldn't be fun? It's certainly an experience in New Orleans, with its plethora of amazing bars spread throughout Bourbon Street. Plus, the food is to die for, and a beignet might be just the thing to soak up all that alcohol the next morning.
Drinking and eating aren't the only attractions this Southern gem has to offer, though. With plenty of historical and spooky tours and group activities to join, the city is never in short supply of something to do.
Door County, Wisconsin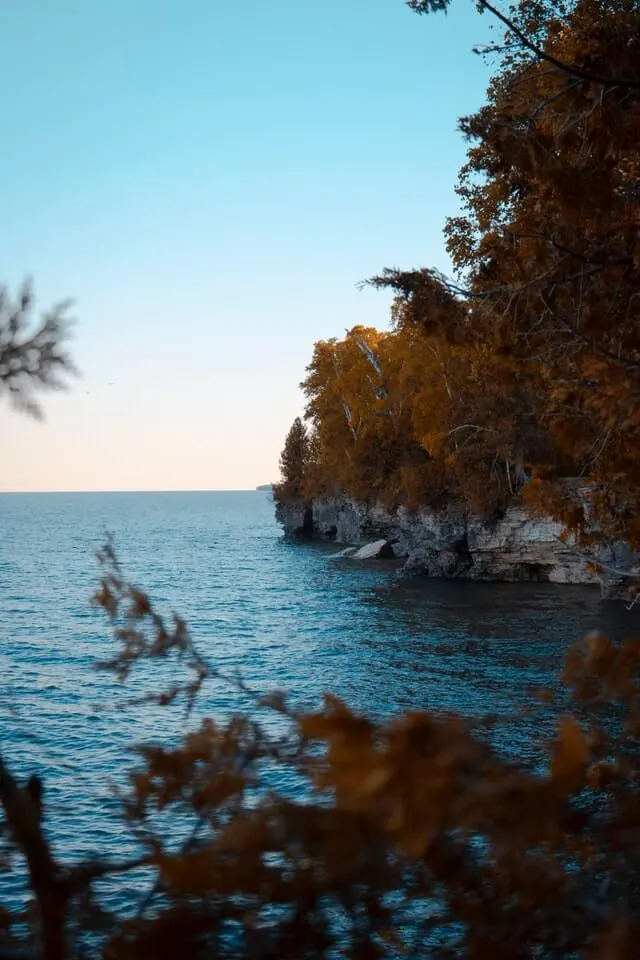 The Midwestern peninsula of Door County is the perfect spot for nature lovers who want to do some solo traveling. Explore various quaint towns where it feels like everyone knows each other (our epic Wisconsin road trips should give you some ideas!) or head out into the wilderness for some kayaking or hiking. Just want to soak up some me-time? Then book into a homey bed and breakfast and cozy up with a good book on the beach.
Vancouver, Canada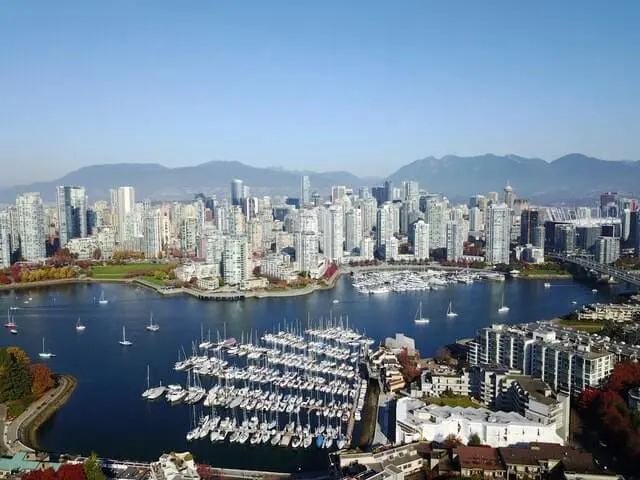 Anyone that's looking for that perfect balance between city and nature will find it in Vancouver. The picturesque mountains surrounding the city offer both hiking and skiing, and there's a lot of water activities to take part in. Not to mention that it's a melting pot for different cuisines, and pub crawling solo in these safe streets shouldn't be a problem.
Washington, D.C.
If you're looking for a culture-vulture type of solo break, Washington DC is the place for you. Wander along the National Mall, see the inside of the White House, museum hop from art museums to history museums (and more), explore historic Georgetown, pay your respects at various war memorials and reflect at Presidential monuments. (Read about all 50 Washington DC Attractions here)
As a busy commercial hub, the working week can see hotel prices skyrocket, making the weekends perfect for solo travellers on a budget, and the heavy multinational presence in the city means you can sample food from all over the world by travelling only a couple of blocks! Food, Culture & History – what more could you want from a solo travel adventure?!
Las Vegas, Nevada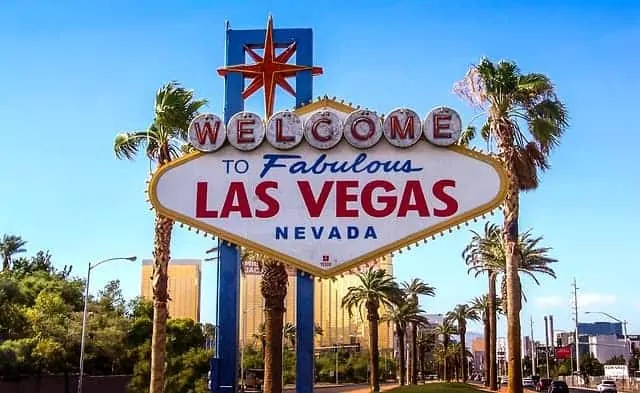 Pretty much the opposite of Washington DC above, Las Vegas is like Disneyland for adults with a 24/7 party atmosphere – and so many other things to do apart from gambling. Spend hours exploring the different hotels, catch a show or see live music and watch the history of Vegas come to life on the ceiling of the Freemont Street Experience. Up the adrenaline with the thrill rides on top of the Stratosphere, or get high (legally) on the High Roller at the LINQ.
And if there is not enough to keep you occupied in and around the strip, you can tick off a bucket list item by taking a day trip to the Grand Canyon or the Hoover Dam. While you might think Vegas is for stag and hen parties, the atmosphere and buzz make it a great place to visit solo.
New York City, New York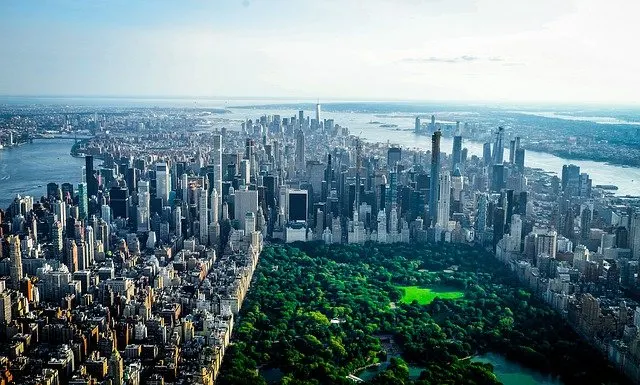 New York New York, the city so nice they named it twice is a great destination for solo travel. With tourist attractions all over the city, and visitor favorites such as Central Park, the Statue of Liberty, and Time Square offering those bucket list experiences, the city that never sleeps has so much to offer solo visitors.
That being said, it is also a North America destination that can have multiple 'best times to visit' and you can tailor your solo trips around the season you want to see. Want to ice-skate in front of the Rockefeller center or recreate the 'Christmas movie' moments in Central Park? Winter is a great time to visit. Whereas longer days, warmer temperatures, and plenty of outdoor festivals, concerts, and special events mean that summer would be perfect for you.
It's safe to say once you have visited New York once, you'll want to plan another trip! (And here are our tips for first-time visitors!)
Best Places to Travel Solo in Asia
Seoul, South Korea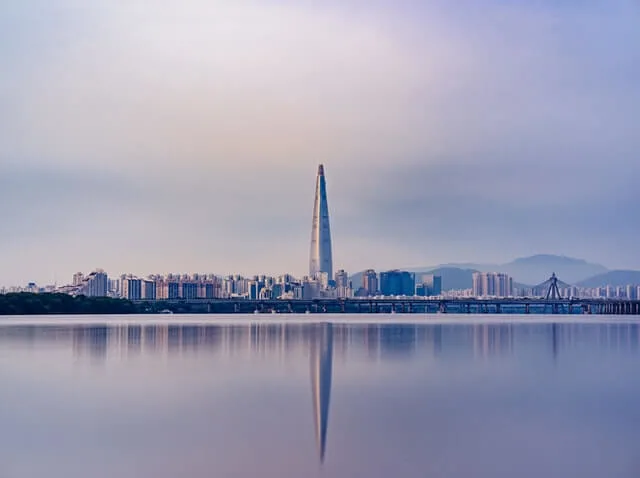 As one of the safest cities in the world, Seoul doesn't just offer peace of mind but a lot of fun things to explore as well. Being one of the biggest bustling hubs in East Asia, the city is known for its unique blend of historical attractions and sleek modern infrastructure.
There's a lot to discover here, too, with busy markets, lots of restaurants, and historical sites like the Gyeongbokgung Palace. For all the beautiful attractions, fun nightlife, and lip-smacking cuisine the city has to offer – it's affordable to boot!
Singapore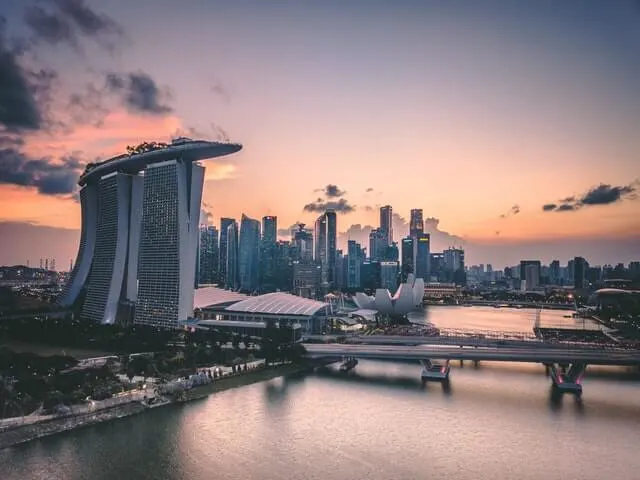 Another incredibly safe city for solo travelers, Singapore is a technological and cultural marvel. This city expertly blends the latest technology and that unique Southeast Asian aesthetic throughout. With both high-end and Chinatown market shopping, bike tours, lush gardens, cafes, museums, and river cruises – there's plenty to do on this island city-state.
Bangkok, Thailand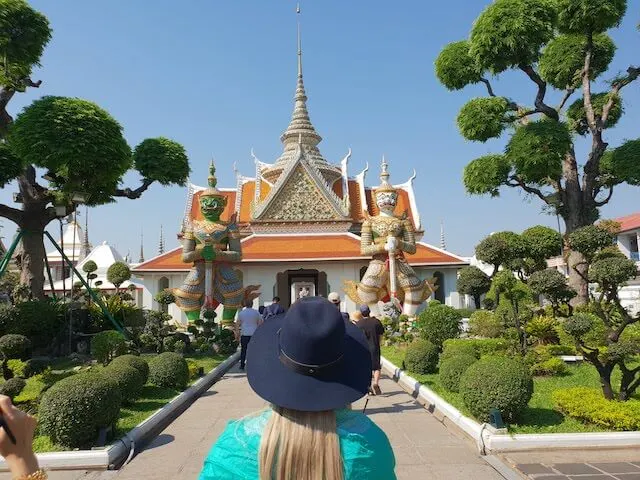 For the solo traveler that doesn't mind a bit of chaos or impromptu friendships, Bangkok delivers beautifully. This fast-paced city is filled to the brim with unique experiences, friendly people, and a notorious nightlife scene. The nightlife this city has to offer is varied enough to provide plenty of options for everyone regardless of the vibe they're looking for.
And for those who are a fan of budget travel, Bangkok (and the rest of Thailand) is one of the cheapest places to travel.
Tokyo, Japan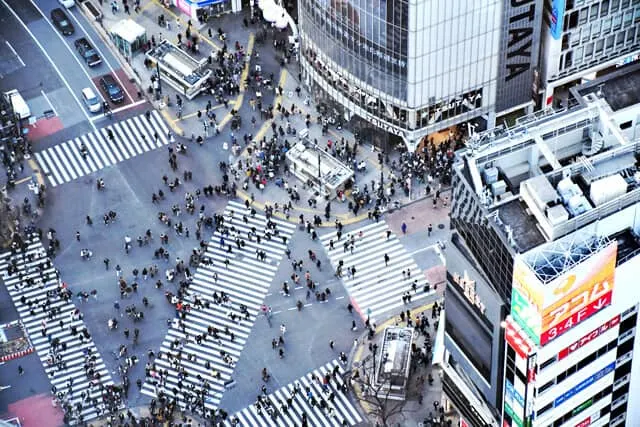 If there's one city that offers too much to see and do in one trip, then it's Tokyo. This busy capital city houses incredibly unique experiences like the Robot Restaurant and TeamLab Borderless Museum and fun full-day outings to Tokyo DisneySea and the Harajuku neighborhood.
All of which is complemented by fascinating traditional architecture and cultural spots as well as amazing cuisine. The street food is not to be missed and we recommend joining a group food tour to help you make the most of it. (Group tours are also a great activity for solo travelers to join).
Read our local's guide to the best things to do in Tokyo for more.
Also, even as a non-Japanese speaker, the language barrier won't be too intense as a lot of the signage throughout the city is in English.
Hong Kong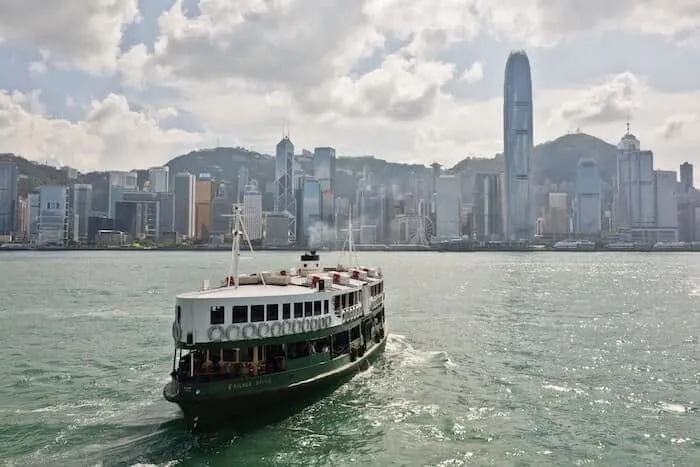 Hong Kong is a wonderfully cosmopolitan city in a Specialist Administrative Region of China. A former British colony, the prevalence of English speakers and signage alongside it's compactness make it a very walkable city with an underground system that is super easy to navigate. It's a perfect destination for solo female travelers, a haven for foodies and street art lovers and a wonderland for shopaholics.
The perfect combination of city life and outdoor adventures it's one of the best solo travel destinations on this list. And our 3-5 day Hong Kong itinerary has something for everyone, and includes where to stay & what to eat while you're there.
Sri Lanka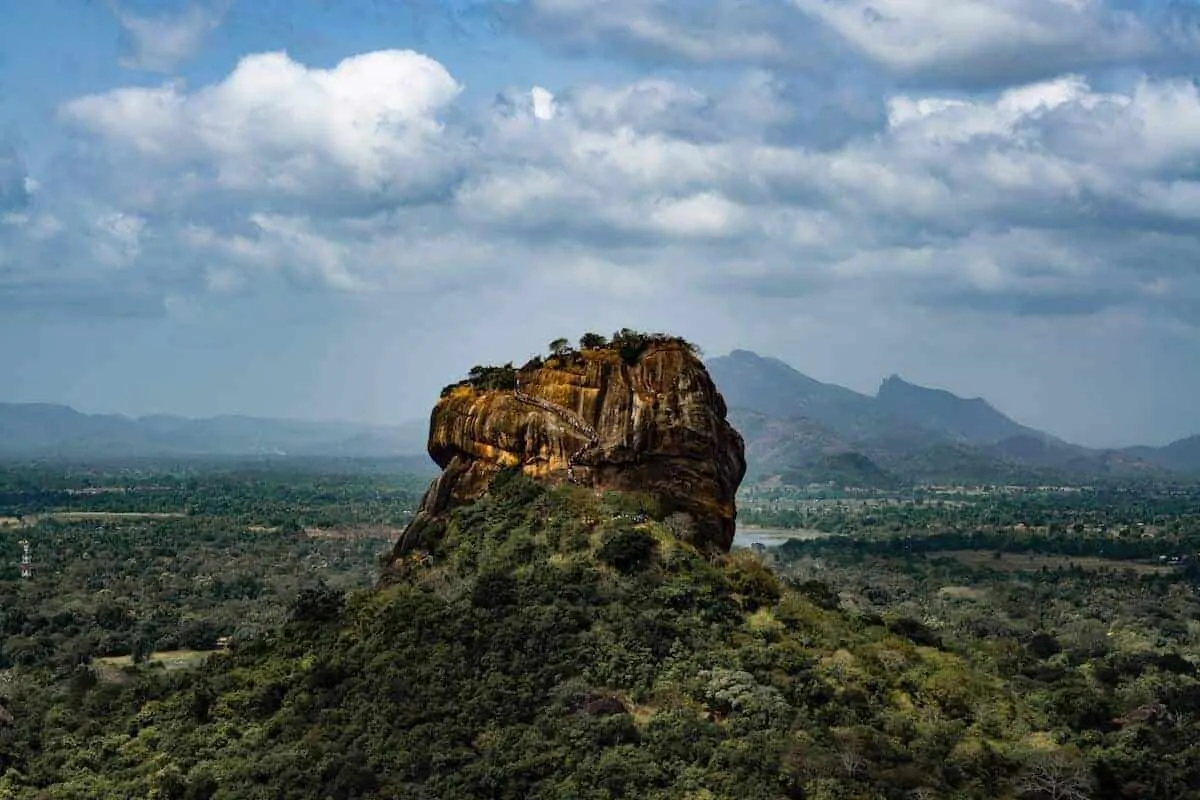 While we haven't included many whole country recommendations on this list of the best destinations for solo travel for women, we do have to make an exception with Sri Lanka.
With beautiful beaches, delicious food, ancient cultures, and those laid-back island vibes, it's a great country for a tropical solo escape. Mix in a great hiking trail or two (Adam's Peak and Sirigyia – above! – come to mind) or fantastic surf, snorkeling and scuba diving opportunities, and active travelers will be in heaven.
Sri Lanka is also a stop on the well-worn backpacker trail, so you're sure to find like-minded solo travelers along the way and English is widely spoken in all the tourist spots.
Best Places for Traveling Solo in Europe
Seville or Barcelona, Spain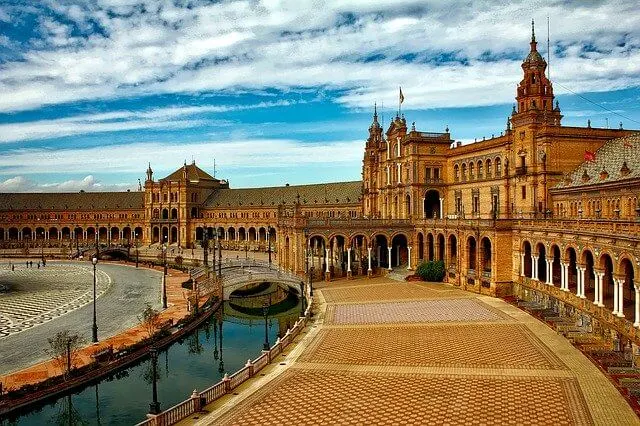 Worried about loneliness as a solo traveler? Head to Spain, particularly Seville, where a new friend is only a dance or tapas order away. Known for their incredible hospitality, the citizens of Seville love to get out in the streets and plazas whenever they can. Religious processions and spontaneous flamenco shows aren't unusual sights on these cobblestone streets.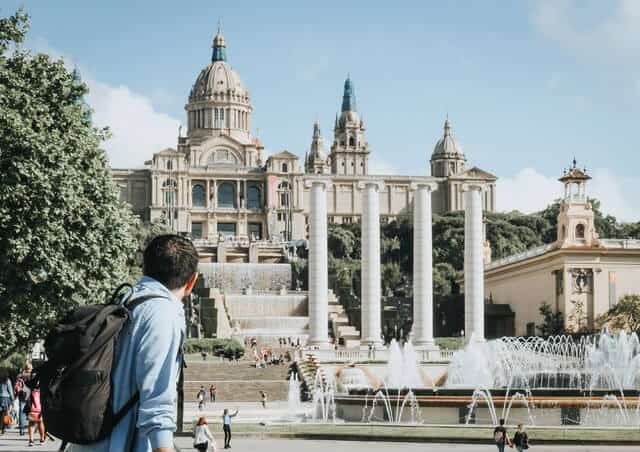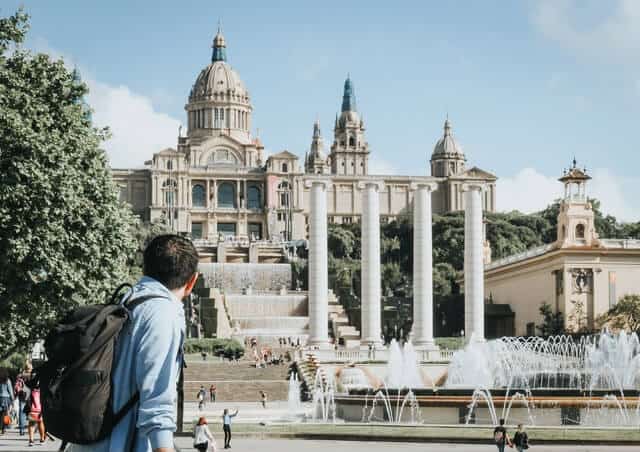 Another incredible place to visit in Spain is Barcelona. Wander Las Ramblas, gaze at Gaudi architecture or explore two of Barcelona's most famous sights: the Sagrada Familia, or Neucamp Stadium.
All the while you can take the opportunity to sample various tapas dishes and maybe even a glass of Barcelona-style Sangria (although be careful – it's often on the strong side!) in this extremely walkable city.
Copenhagen, Denmark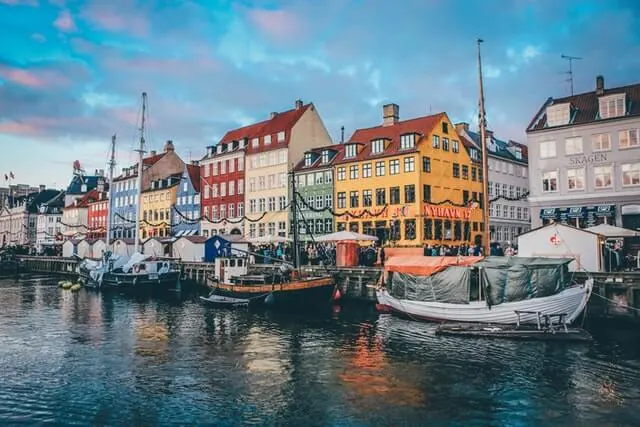 Looking for a solo adventure with a laid-back feel but don't want to give up the variety that cities provide? Then head over to Copenhagen, which is perfect for a lone tourist looking to cruise the town on foot or the bike, thanks to its compactness. The city is filled with fun things to do alone, like museums and various tours. The city is also incredibly safe for solo travelers with low crime rates and excellent tourism infrastructure.
Amsterdam, Netherlands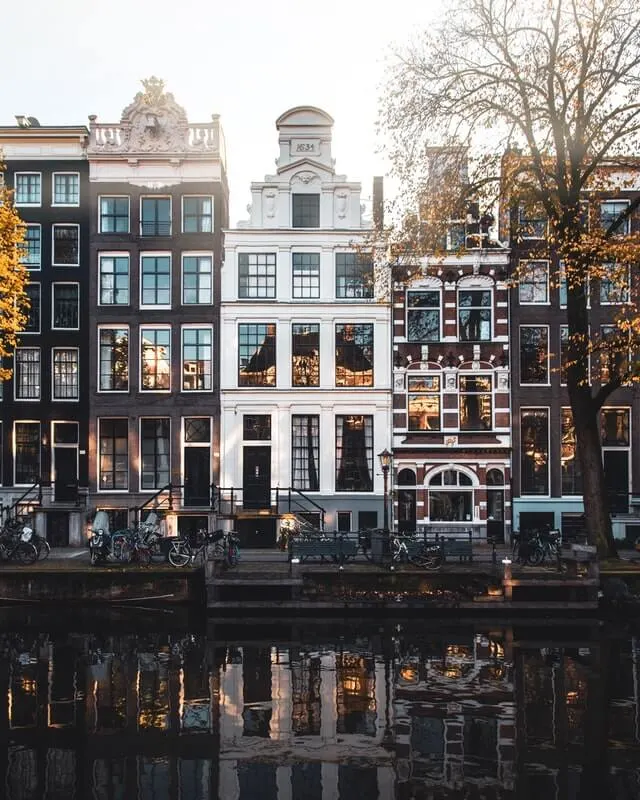 Amsterdam is one of the best cities for first-time solo travelers. Thanks to an incredibly laid-back atmosphere, bike paths and public transport that traverse the whole city, and many activities that can be done alone. The city is filled with museums, historic architecture, art galleries, and interesting tours.
Vienna, Austria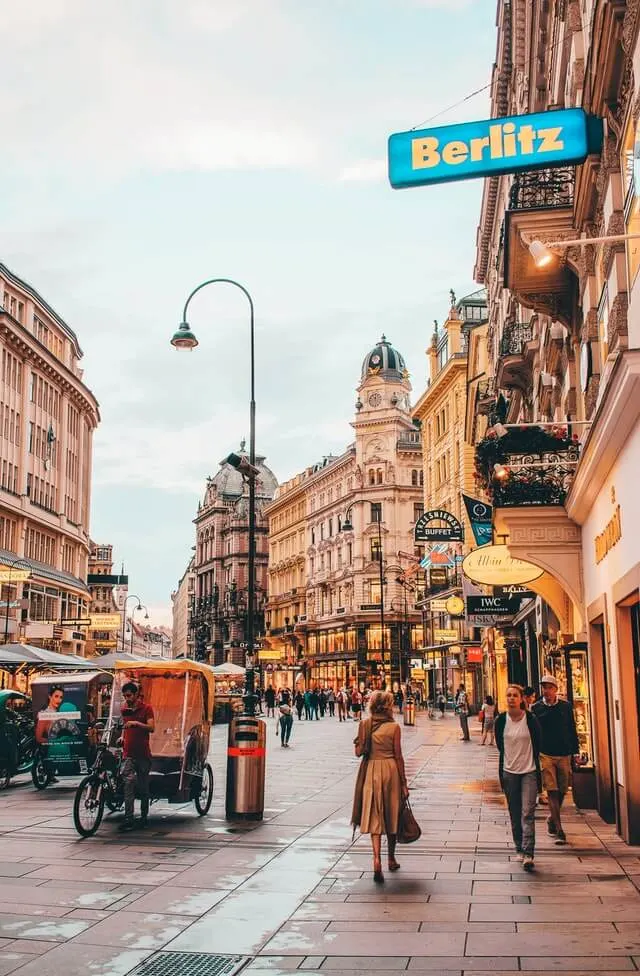 The Austrian capital offers extravagant architecture reminiscent of that old-world European charm. Solo travelers who have a taste for fine culture, stunning architecture, avant-garde art, breathtaking scenery, and sumptuous cuisine should look no further. It's also the classical music capital of the world. Keep in mind that the price tag tends to be just as dazzling.
Stockholm, Sweden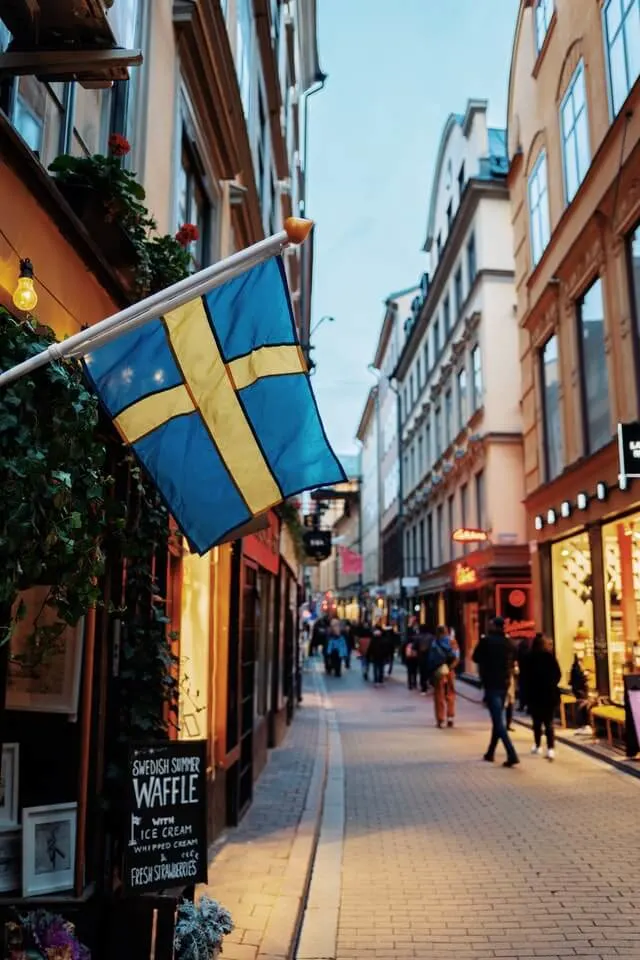 Super Cool Stockholm is a fantastic city to visit. Extremely walkable with gardens, the castle, beautiful underground stations, a cute as a button old town, and the Abba Museum just a short uber ride away. Don't forget to stop for Fika (the Swedish term for coffee and cake) while you are wandering!
Dubrovnik, Croatia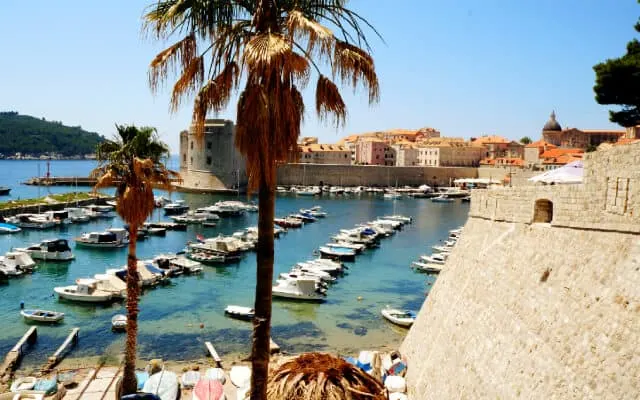 Dubrovnik Croatia – known as the 'Pearl of the Adriatic,' is a Unesco World Heritage Site, and has become practically a pilgrimage site for fans of Game of Thrones (to visit King's Landing) or Star Wars (to visit Canto Bight Casino from The Last Jedi). But they are not the only reasons to visit.
An intoxicating mix of nature, history, sweeping views, walled old town, all the seafood you can eat and some epic sunsets make Dubrovnik a great place for your first solo adventure. Read our full Dubrovnik travel guide to find out more.
London, UK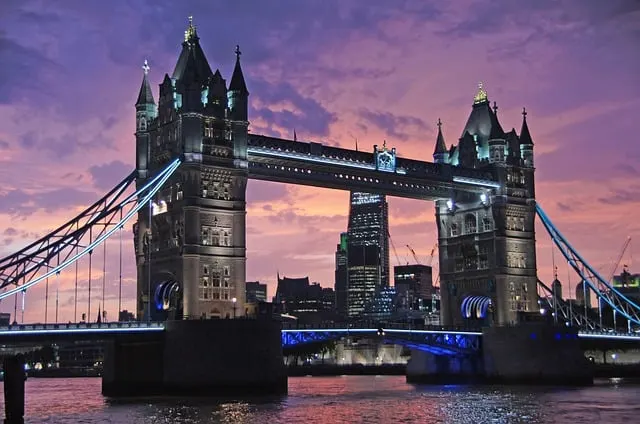 If you're looking for a solo adventure that has a bit of everything, London is the place to go. From world-class museums to world-class restaurants, markets and monuments, street art and street food – and everything you could think of in between.
It's easy to get around the city center (and beyond) thanks to the underground, and while tourist groups are a common sight, there are always plenty of solo travelers wandering around exploring and eating alone, so you definitely won't stand out as a solo traveler which can make you less conscious and more relaxed.
The Best Places to Travel Alone to in the Rest of the World(!)
New Zealand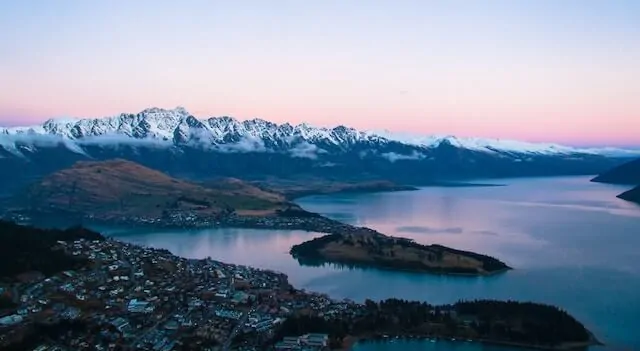 New Zealand is easily one of the best countries in the world for traveling alone. It consistently ranks as one of the safest countries in the world and is an incredibly easy place to get around – especially if you hire a car or camper and road trip!
Both the North and South Island offer a wealth of breathtaking scenery, plenty of things to see and do, mouthwatering food and wine, adventure travel activities galore and a vibe that is unlike anywhere else in the world – thanks in part to the fun and friendly kiwi people.
New Zealand has everything you could wish for in a destination and although its remoteness might be intimidating for some, it is well worth hopping on the plane!

Buenos Aires, Argentina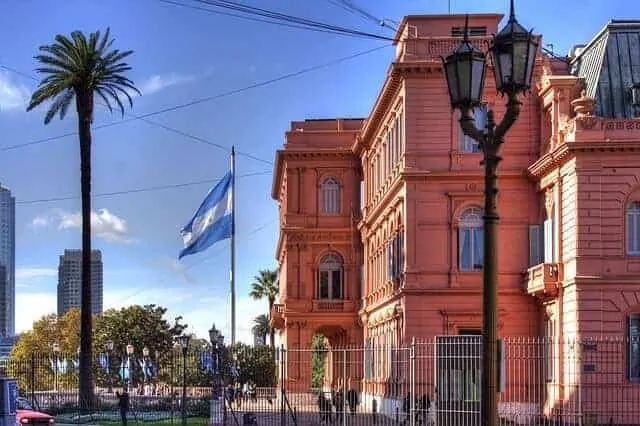 Thanks to abundant nature, culture, and history, Latin America is a wellspring of adventure. Buenos Aires is often called the Paris of South America. It lives up to this name with a bustling city hub full of cultural attractions and mouth-watering cuisine. Traveling is easy as well, thanks to a subway, extensive bus system, and taxis. Use these to travel between the bustling shopping districts, theatres, art spaces, restaurants, and cafés.
Fez, Morocco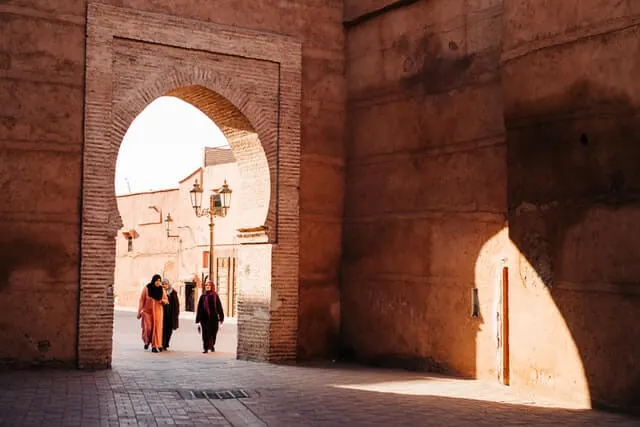 While Marrakech is the biggest tourist hub in Morocco, it's also chaotic and full of pickpockets and scammers. Some of whom don't mind harassing women. That's not the ideal experience for a solo traveler.
On the other hand, Fez is just a couple of hours away and is filled with museums, medinas, hammams, and other historical sites to discover. It's like being transported straight into a tale in Arabian Nights (without actually being in an Arabic country). It's also a fantastic spot for foodies, with an abundance of cuisine options to discover. Although getting alcohol is an entirely different story.
Shimla, India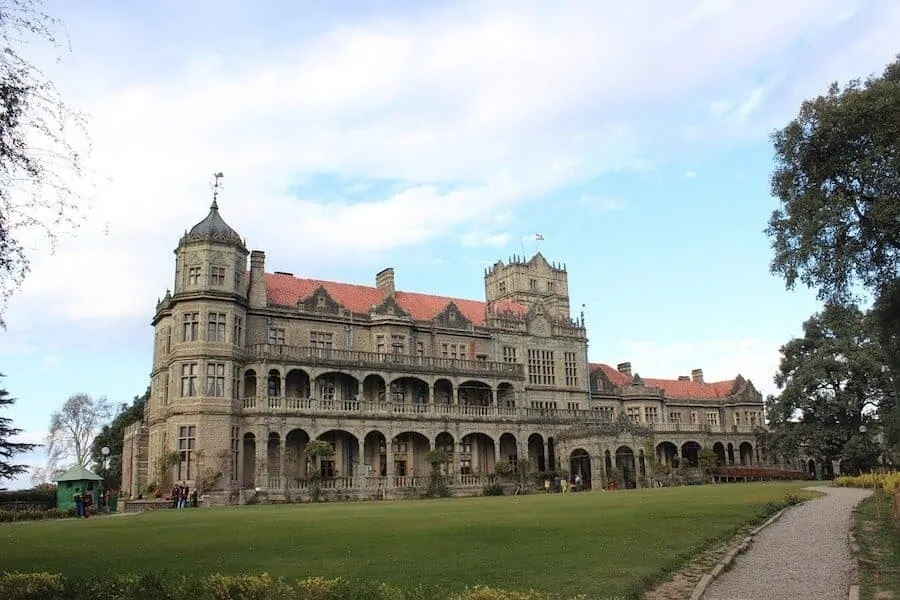 Not only does Shimla offer a welcoming attitude towards tourists, but also a very affordable place to go on vacation and one of the best places to visit in Himachal Pradesh. There are lots of things to do too, from skiing in the winter to shopping at Mall Road and even an open-air ice-skating rink.
Ambergris Caye, Belize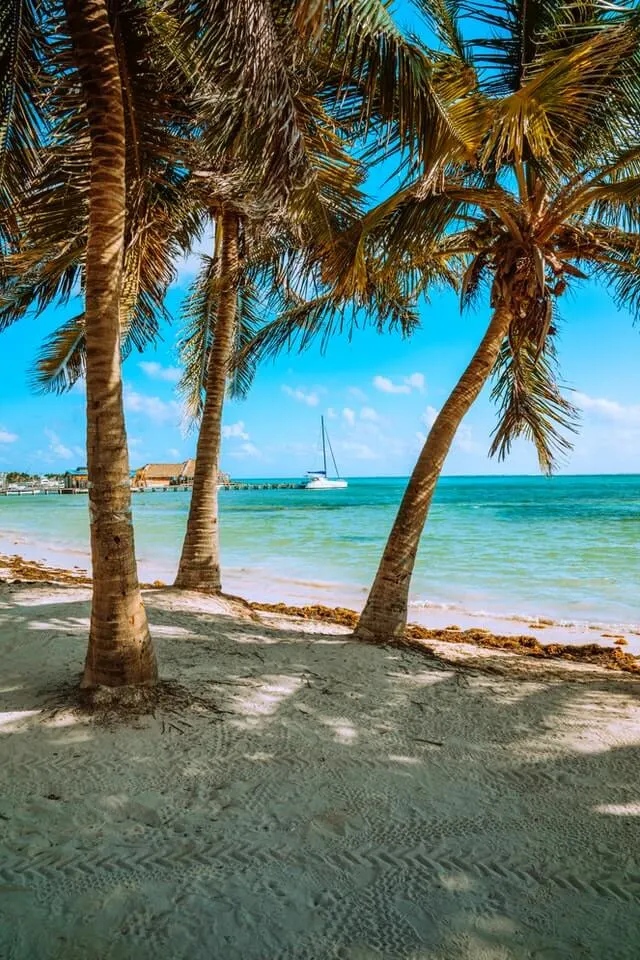 As the largest island in Belize, Ambergris Caye is a hotspot for watersports, scuba diving among its gorgeous reefs, and lazing at the beach, of course. But this tropical paradise is also a fantastic option for solo travelers because it's one of the safest countries in Central America, and English is widely spoken there.
Final Thoughts on the Best Places to Travel Solo
Despite all of the fear and hesitancy of deciding to travel alone, the potential rewards are even greater! There are plenty of solo travelers zipping around the world today who are living proof of how exciting life can be. So make the jump – get on a plane and fly off into that sunset! You'll never regret traveling the world and solo trips can turn into some of the best adventures you'll ever have!
Now that you have read about the best places to travel alone, we hope you have picked a city (or country!) to visit and have started planning your trip.
And if you know of anyone else that needs a little bit of inspiration or assistance in planning their solo vacation, please be sure to share this post on social media: Facebook, Flipboard, Twitter or grab the image from below for Pinterest. And remember – sharing is charing (and we thank you in advance!)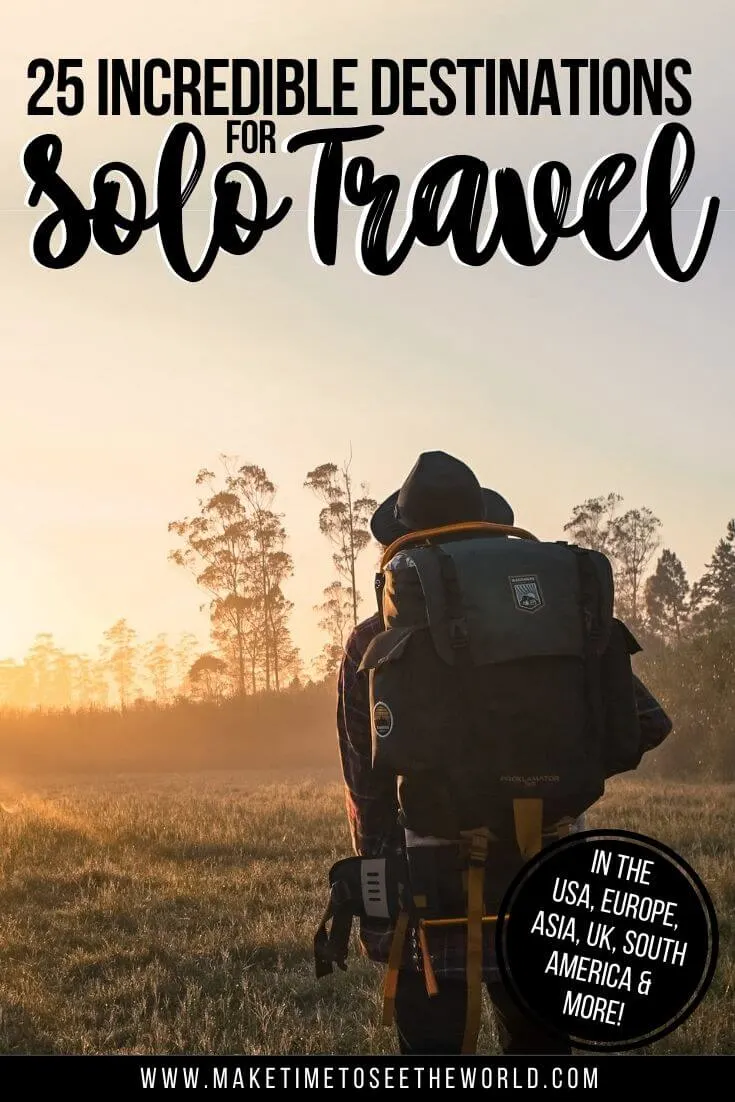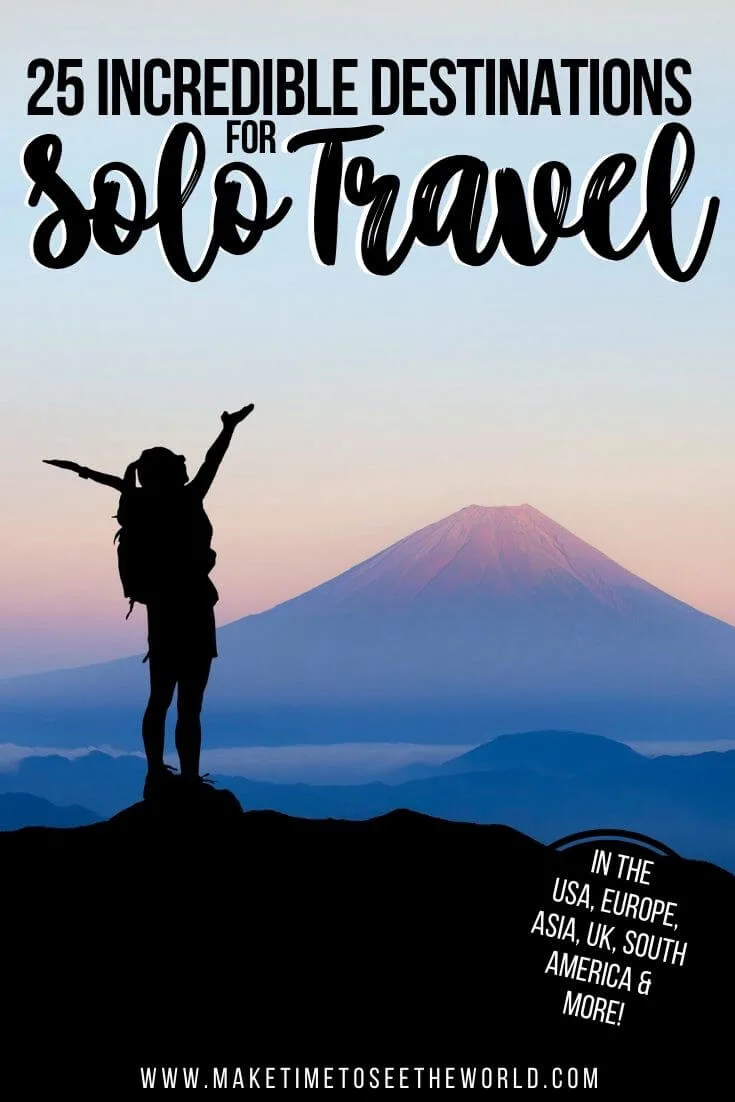 READY FOR MORE TRAVEL INSPIRATION? YOU MIGHT BE INTERESTED IN THESE TRAVEL TIPS, TRAVEL ARTICLES, DESTINATION GUIDES, TRAVELER RESOURCES AND RELATED POSTS ABOUT OTHER AMAZING CITIES AROUND THE WORLD:
Hi There! Thanks for reading our travel guide to The Best Places to Travel Alone (USA, Asia, Europe & More!) I just wanted to let you know that this post contains affiliate links, which means if you purchase something after clicking a link, I may get a small commission – which is at absolutely no cost to you. If you enjoyed this article and are going to be searching for some of the things I mention anyway, I would love it if you could click through from the links above & thank you in advance! Read my full Disclosure here.
And a huge Thank You for reading the MakeTimeToSeeTheWorld travel blog.