Himachal Pradesh is one of India's northernmost states, located in the northwest region of the magnificent Himalayas and it sets itself apart as India's outdoor adventure playground through its varied topography and stunning natural beauty. Himachal Tourism was initially limited to only a few pilgrims who were allowed to travel to spiritual destinations between the villages, until the British established their chain of hill stations, which promoted access and travel within the region. Himachal Tourism received a further boost in1894 when the British declared Shimla "The Summer Capital of India".

Fast forward and Himachal Pradesh is now know as a 'Destination for all seasons and all reasons' and with so many incredible places to visit within the region, we have narrowed down our Top 15 to help fuel your wanderlust!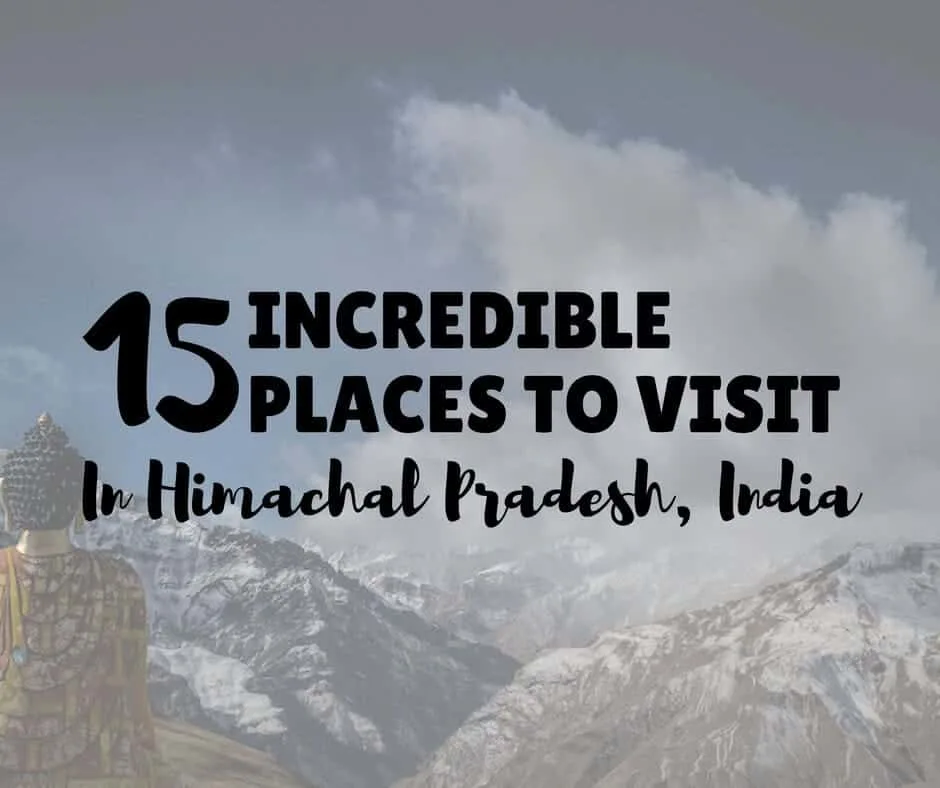 15 Incredible Places To Visit In Himachal Pradesh
& A Guide to Himachal Tourism
Boasting beautiful mountain towns, traditional hill stations, honeymoon worthy resorts and a plethora of outdoor adventures, Himachal Pradesh has something for everyone.
.
Kangra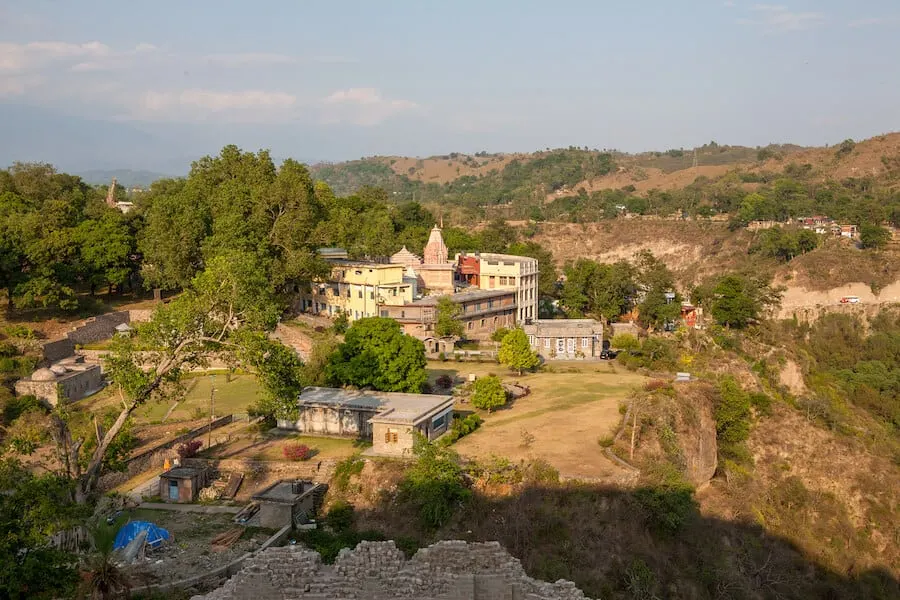 Kangra (formerly Nagarkot) is one of the most picturesque valleys of the lower Himalayas and is an area famous for arts and crafts. Guesthouses in the Kangra Valley provide breathtaking views of the mountains and many provide extra facilities like Ayurveda massages, fitness centers, horse riding and swimming pools.
Top Things To Do in Kangra
Brajeshwari Temple;
Tour Kangra Fort (pictured above);
Kareri Lak;
Baijnath Temple;
Kangra Art Museum;
Jwala Devi Temple;
Chamunda Devi Temple; and
Pragpur Village.
.
Sangla
One of the most charming valleys in the whole Kinnaur District, Sangla Valley is a perfect getaway from the hustle bustle of the swarming cities. The Sangla (Baspa) Valley starts at Karcham and ends at Chitkul (click here for the perfect Delhi to Chitkul itinerary) Sangla is the major town in the valley with a petrol pump, Bank ATMs, Post Office, Restaurants, Bar, mid range hotels and shops.
Top Things To Do in Sangla
Kamru Fort;
Bering Nag Temple;
Sangla Meadow;
the Buddhist Monastery;
Batseri Village;
Chitkul Village (right on the Indo-Tibetan border); and
the Tibetan Wood Carving Center.
.
Shimla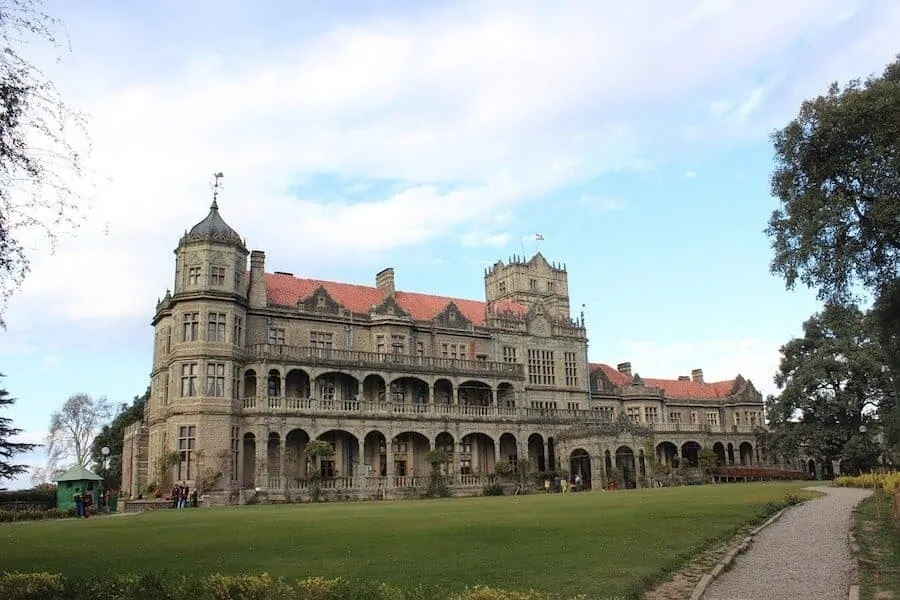 The capital and largest city in Himachal Pradesh, Shimla (Simla) and is a one of the most famous hill stations, rich in colonial history. Declared by the British as the 'Summer Capital of India' this town's captivating natural beauty, and the atmosphere are bound to leave any tourist overwhelmed. Accommodation available throughout the city is of a high standard and if you're looking for a place to stay, check out these hotels in Shimla.
Top Things To Do in Shimla
Mall Road;
The Ridge;
Institute of Advanced Studies (pictured above);
Jakhoo Temple;
Christ Church (second oldest church in North India); and
Toy Train to Kalka; and
KEEP READING: GET OFF THE BEATEN PATH IN SIEM REAP – CAMBODIA
.
Kalka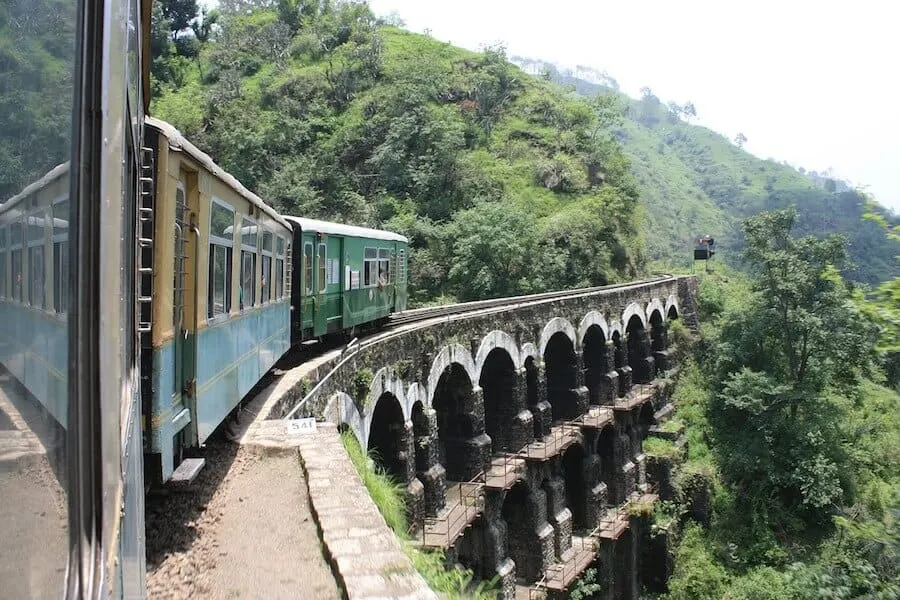 Kalka makes for a great outing from Shimla and is the terminus for the Shimla-Kalka toy train. The train route is one of the most picturesque in the world and passes through more than a hundred tunnels.
.
Dalhousie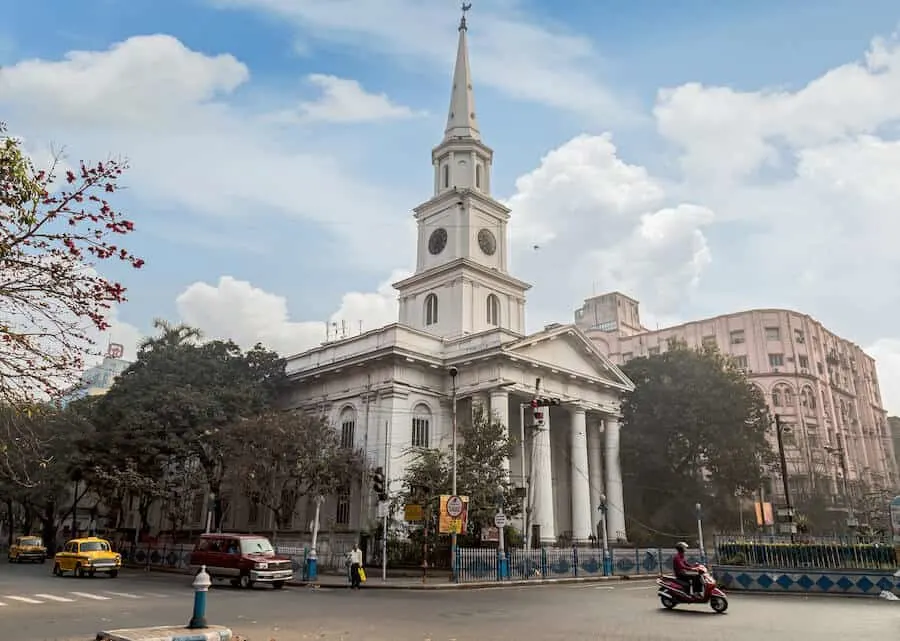 Dalhousie is one of the most popular hill stations in Himachal Pradesh and is built on and around five hills: Kathalagh, Potreyn, Terah, Bakrota and Bhangora. Bordered by snow capped peaks, and punctuated by lakes and waterfalls, it is known as the Little Switzerland of India. With over 600 hotels in the area (creating temporary jobs for upwards of 5,000 people each year), there are variety of accommodation options to suit every budget.
Top Things To Do in Dalhousie:
Panch Pulla (waterfalls/picnic spots and a moderate trek);
Chamara Lake;
Satdhara Falls;
Khajjiar (below); and where river rafting, rock climbing and trekking are available.
Kalatop Wildlife Sanctuary (Leopard, bear, deer, langur, jackal, Himalayan Black Marten, Barking Goral and countless beautiful birds can be spotted here);
St John Church (oldest Church in the town);
Subhash Baoli (a perennial spring which has medicinal properties and believed to have cured the freedom fighter, Subhash Chandra Bose, of his ill health);
Daikund Peak;
Gandhi Chowk Shopping Plaza;
Bakrota Hills; and
Chamba.
RELATED: Looking for India's highlights – Check out these 10 Famous Places To Visit in India
.
KhajjiaR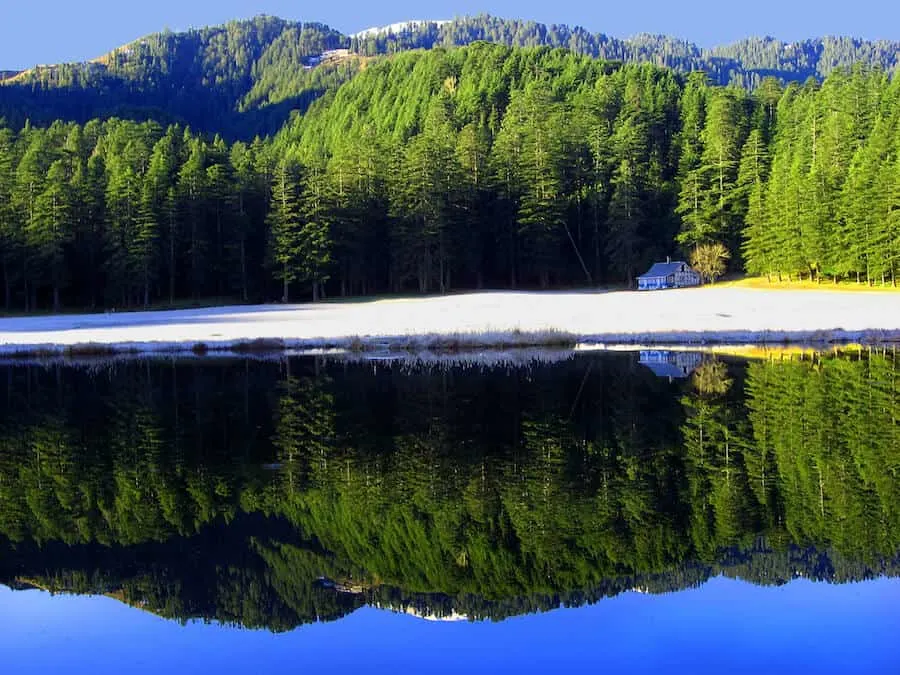 Just a short drive from Dalhousie is the village of Khajjiar, which is thought of as a 'Mini Switzerland' – and offers a unique combination of forests, lakes and pastures. With only a few accommodation options, however, it may be worth staying in Dalhousie and making the short journey to Khajjiar for your outdoor activity fix.
Top Things To Do in Khajjiar
Kalatop Wildlife Sanctuary;
Khajjiar Lake;
Khajjiar Trek;
Horse-riding;
Paragliding;
Zorbing;
Golden Devi Temple;
Lord Shiva Statue; and
Tibetan Handicrafts Centre
.
Mandi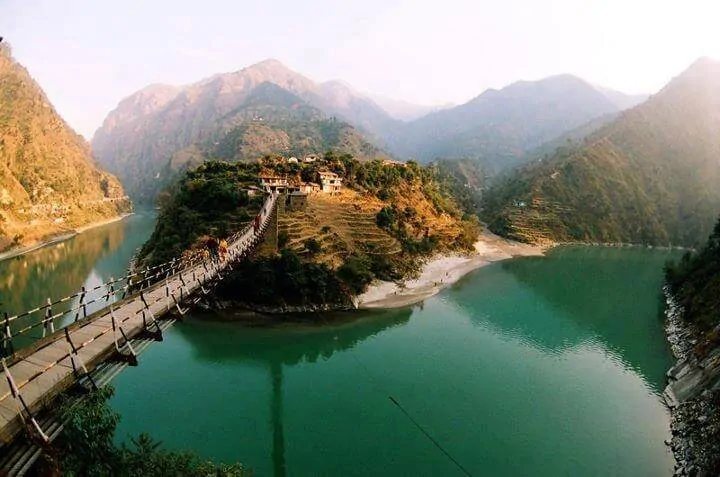 Located on the banks of River Beas, Mandi displays some old palaces and exquisite examples of colonial architecture. With a blend of warm and cold weather, the city housing the lakes and gardens provide a breath of fresh air for its visitors, and it the commercial gateway town to Kullu and Manali.
Top Things To Do in Mandi
Pandoh Dam;
Rewalsar Lake;
Parashar Lake;
Janjehli (A treat for adventure buffs, Janjehli is an ideal place for activities like trekking. With a trail up to 3300 m, however, this place is almost 67 km from Mandi);
Sunder Nagar (a town known for it's natural beauty);
Kamlah Fort;
Shikhari Devi Temple (at 3332m!); and
Tattapani (natural hot springs).
KEEP READING: CLICK TO FIND OUT ABOUT SOCIALLY RESPONSIBLE HOTELS AROUND THE WORLD
.
Kullu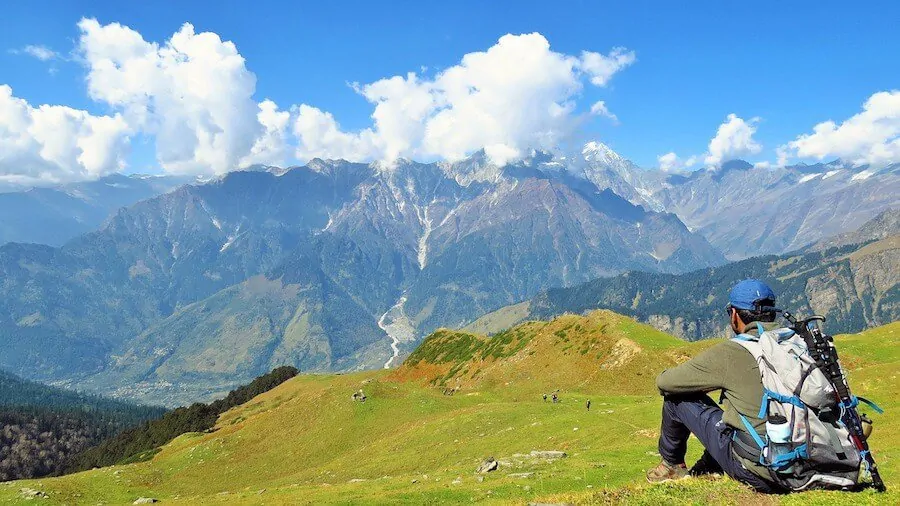 Kullu is a nature lover's paradise. Abundant with lush greenery, pristine river streams and a wonderful climate, Kullu is known as one of the most popular tourist spots in Himachal Pradesh. Typically travelers combine visits to Mandi and Kullu in one trip, and is a true outdoor adventure lovers paradise.
Top Things To Do in Kullu
Raghunath Temple;
The Great Himalayan National Park;
Rafting;
Fishing;
Trekking;
Hanogi Mata Temple; and
Friendship Peak
.
Manali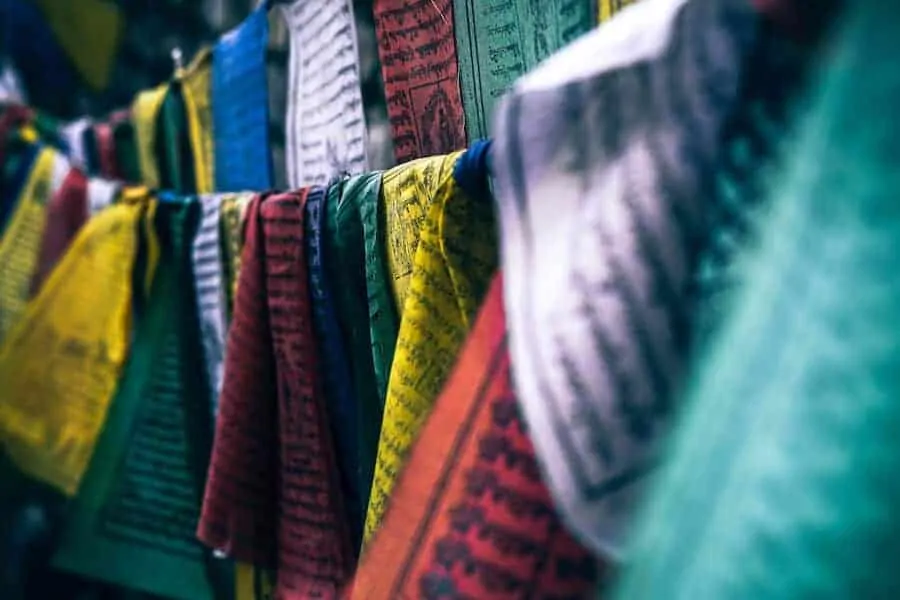 At an incredible height of 6260 feet above sea level, Manali is one of the most popular, beautiful and awe-inspiring hill stations in India. It's natural beauty has ensured it has become one of the most visited hill stations and is a favorite destination for couples and honeymooners.
Top Things To Do in Manali
Solang Valley;
Rhotang Pass (covered in snow all year round);
Hadimba Temple;
White Water Rafting;
Trekking;
Horse Riding;
Zorbing;
Vashisht Baths (temple with natural hot springs);
Chandrakhani Pass; and
Gayatari Temple
RELATED: UNSURE WHAT TO WEAR IN INDIA? THIS INDIA PACKING LIST HAS GOT EVERYTHING YOU NEED!
.
Kaza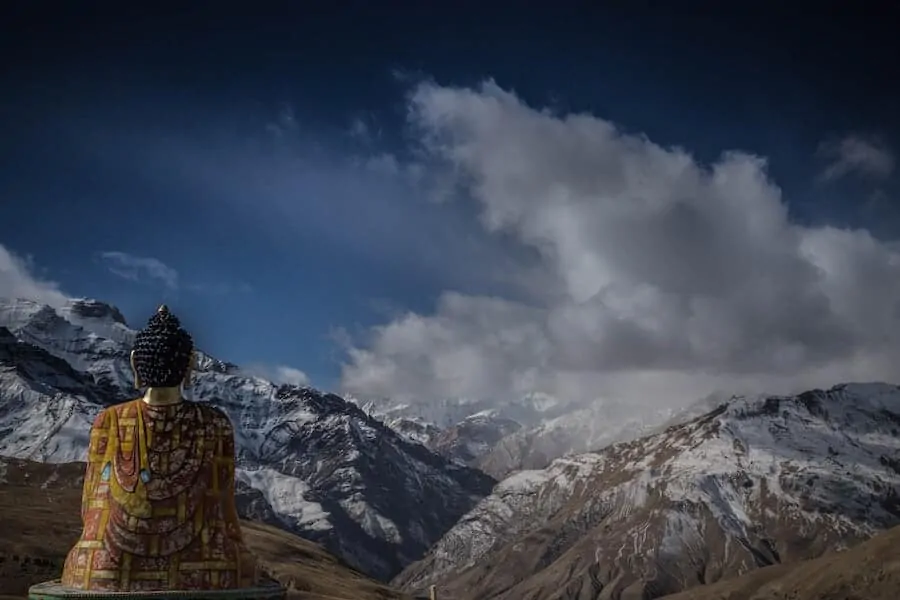 Kaza is divided in to two parts: old and new Kaza, each accommodating government offices and king's palace respectively. Monasteries, Gompas and other historic wonders add charm to this already magical city which is today a a wonderful blend of modernity and unique ancient culture that will leave you enchanted.
Top Things To Do in Kaza
Ki Monastery;
Dhankar Monasteries;
Kibber Village;
Komic Village;
Kumzm Pass;
Chandratal Lake;
Dhankar Lake;
Pin Valley National Park; and
Shop for pure wool shawls, carpets and woolen clothes.
.
Manikaran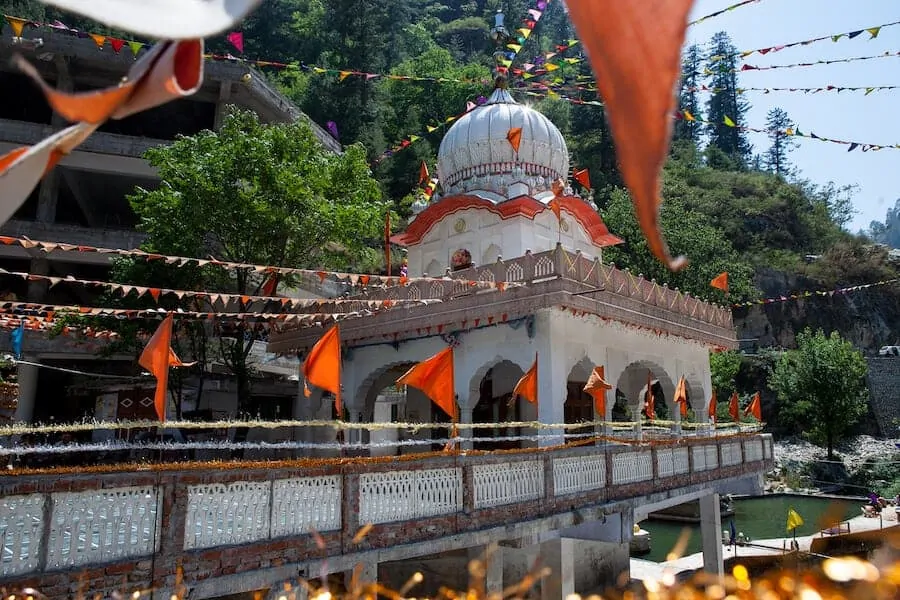 Manikaran is known as an important pilgrimage destination for both Sikhs and Hindus. The hot springs, religious tendencies, and beautiful surroundings attract a lot of people. There are three hot springs where one can take a bath, one being inside the Gurudwara itself and the other two have been privatized by the guesthouses.
Top Things To Do in Manikaran
Sri Guru Nanak Devji Gurudwara;

The Hot Springs;
Lord Ramachandra Temple;
Harinder Mountain; and
Kulant Pith.
.
Kasol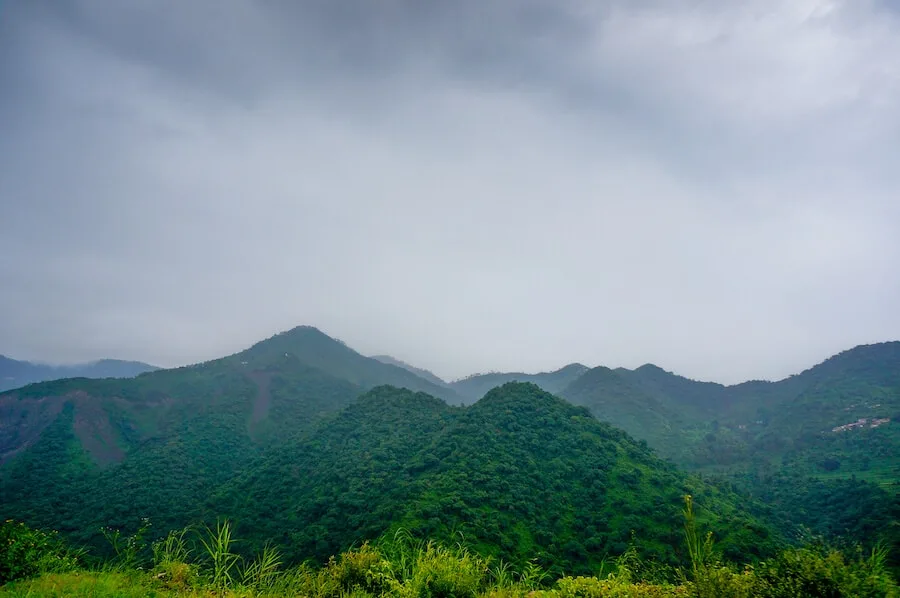 Situated in Parvati Valley, on the banks of the Parvati River, on the way between Bhuntar to Manikaran, it is tourist hub for Israelis, with signs of various cafes and restaurants in Hebrew serving great food and cuisines from around the world. Kasol is also a haven for adventure buffs, trekkers and backpackers. With pleasant climate all around the year and low population density, anytime of the year is the perfect time of year to visit.
Top Things To Do in Kasol
Parvati River – perfect for lazing, white water rafting and trout fishing!;
Tosh (a village with treacherous roads, a hippie culture and some stunning scenery);
Malana (small, traditional village)
Trekking and Climbing.
RELATED: Interested in Backpacking India alone? This post has everything you need!
.
Dharamsala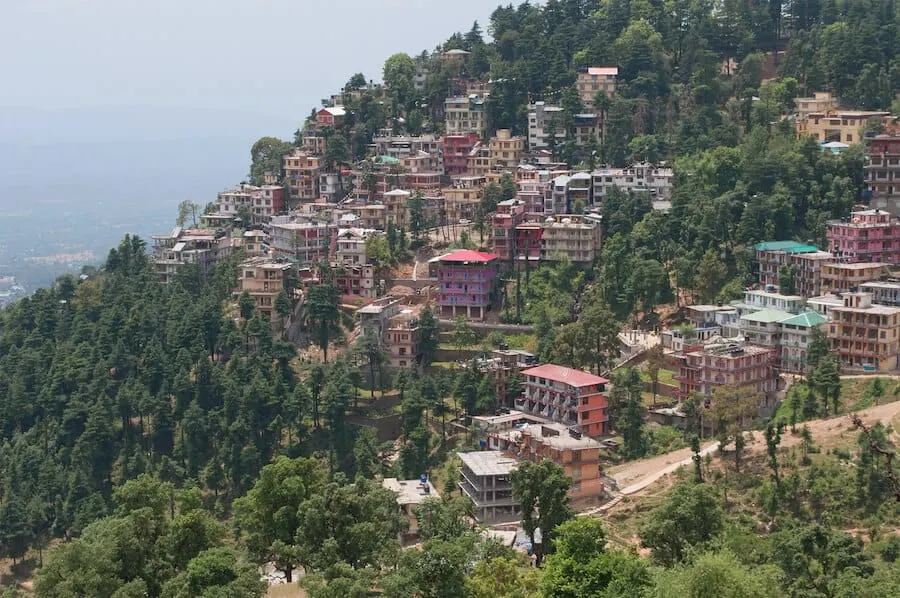 The second winter capital of the Indian state of Himachal Pradesh and is is famed as the holy residence of the Dalai Lama along with the headquarters of the Central Tibetan Administration (the Tibetan government in exile).
Top Things To Do in Dharamsala
Dharamsala Cricket Ground;
St John in the Wilderness Church;
War Memorial;
Gyuoto Monastery;
Tea Gardens;
Triund Dayhike near McLeod Ganj (where the Dalai Lama resides);
Tsuglagkhang;
Bhagsu Falls;
Tibetan Museum; and
Kangra Art Museum.
Related: Click to find out all about UNESCO Heritage Sites in Gujarat
.
Solan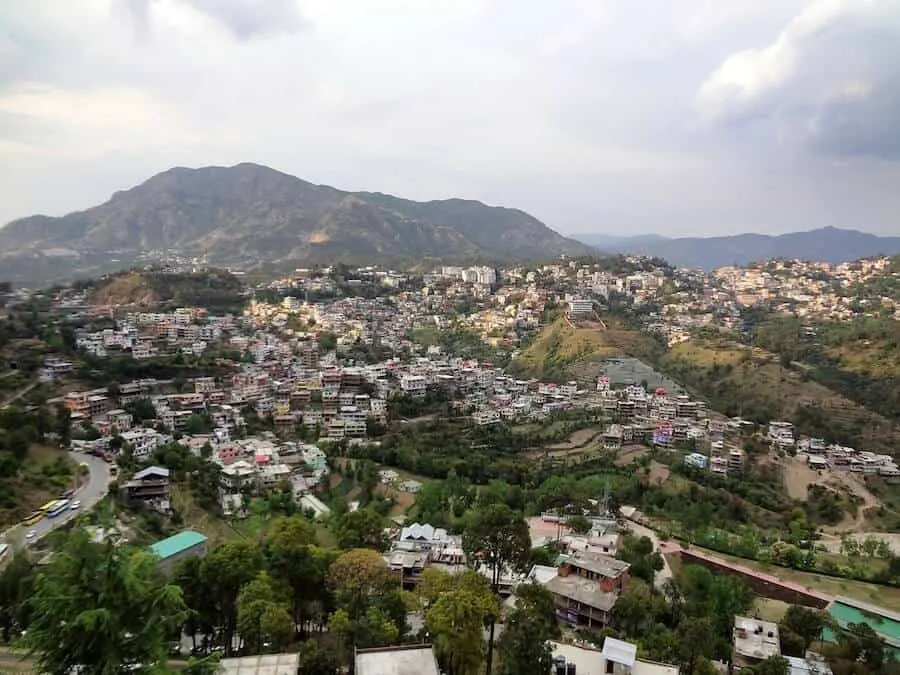 Solan is named after the Hindu goddess Shoolini devi. Every year in the month of June, a fair celebrating the goddess is held, featuring a 3-day mela at the central Thodo grounds. It is known as the "Mushroom city of India" because of the vast mushroom farming in the area as and was crowned as the "City of Red Gold", in reference to the bulk production of tomatoes in the area.
Top Things To Do in Solan
Shoolini Temple;
Kuthar Fort;
Solan Brewery;
Menri Monastery;
Children's Park;
Majathal Sanctuary (wildlife sanctuary that is a forested area and has a wide variety of flora and fauna & the endangered Cheer Pheasant); and
Go Shopping!
.
Kufri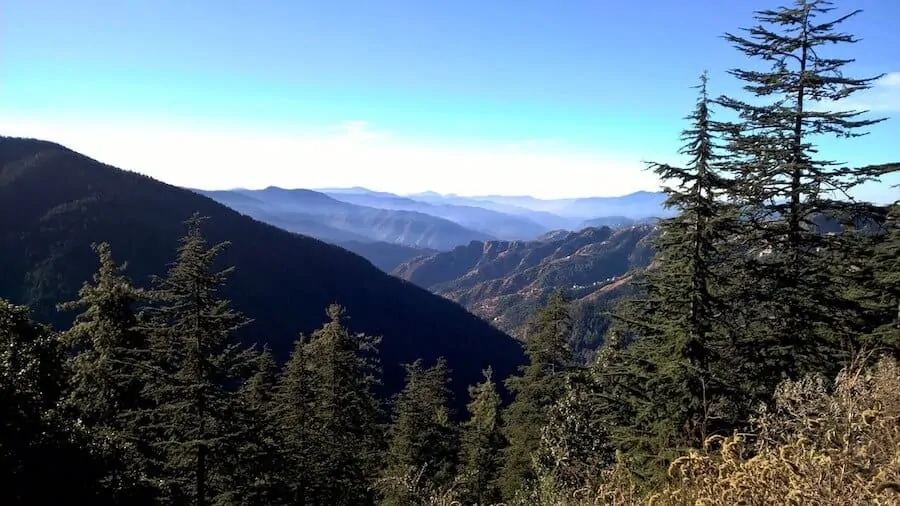 Kufri is a small hill station not far from the State Capital of Shimla. Kufri has a Himalayan wild life zoo which hosts rare antelopes, felines and birds including the Himalayan Monal, the state bird of Himachal Pradesh. During winter a meandering path through the potato plantations turns into a popular ski track.
Top Things To Do in Kufri
Indira Tourist Park;
Chini Bungalow (Bungalow which is very famous for its statues and architecture); and
Kufri Fun World.
And that's a wrap folks – I hope you enjoyed reading about the beautiful destinations within the northern Indian State of Himachal Pradesh and it has helped you narrow down your options for your next visit! And let me know in the comments if I have missed your favorite city or region!
Liked this post? Please tweet, share or pin – I'd really appreciate it! Click the P in the sharebar for full sized pins!