Summer is the best season in the Philippines where you can enjoy a memorable getaway. Here, you are to witness stunning beaches, majestic sceneries, and adventurous activities. But now, let us try exploring the› most famous city in the country, and learn about the best places to visit in Manila.
Metro Manila is found in the heart of Luzon and is consisted of 16 provinces. It is the central district of the major businesses in the country, and because of it, many Filipinos live there which makes it the second most populous region in the country.
Since there are so many people living in the Metro Manila, hundreds or even thousands of recreational tourist spots are popping out here and there, and this post will share with you the highlights and Top Things to do in Manila.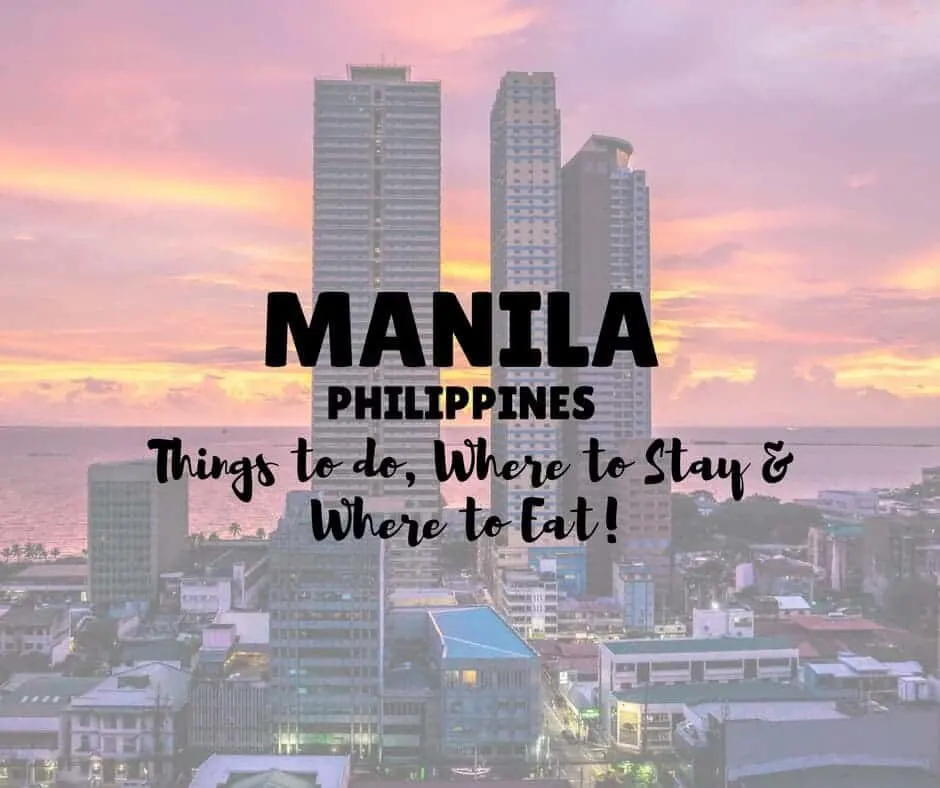 Disclaimer: Almost all posts on this site contain Affiliate links, and this one about the Awesome Things to do in Manila + Best Places to Visit in Manila is no different. This means that if you click on any of the links in this post (and make a purchase) I may receive a small commission at absolutely no cost to you. Each post is carefully crafted to (hopefully!) answer all your questions and recommendations are made where we believe they will improve your trip and help with your planning. As such we thank you in advance should you decide to click & buy. Read my full Disclosure here.
A Guest Post by Joe of Best of World Travel
Where to Stay in Manila
Raffles Makati – Luxury Stay ($250+ per night)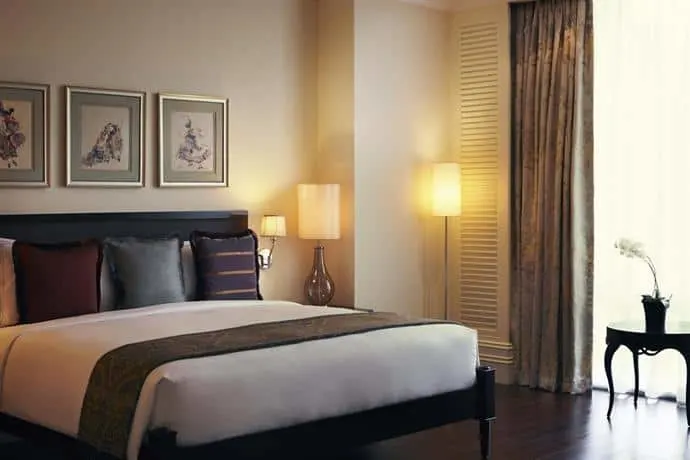 Raffles Makati is luxury at it's best and provides modern 4.5-star accommodation. It has a spa and wellness center, as well as valet parking, an outdoor pool and free Wi-Fi.
The modern, air conditioned rooms feature a kitchenette, a mini bar and a coffee maker. Each have slippers, a refrigerator and a private bathroom with bathrobes.
In-house dining options include a restaurant, which is a convenient place to have a meal. Each evening, guests can relax in the lounge bar.
Book Now | Compare Prices for Later | Read Trip Advisor Reviews
Peninsula Manila – Mid-Range Stay ($100-$250 per night)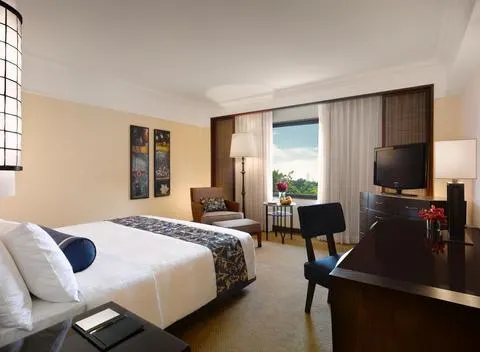 The Peninsula Manila is located in Makati City and boasts 5-star accommodation. It also features a gym, a sauna and a swimming pool.
Rooms at Makati Peninsula Hotel come with mini bars, spa baths and refrigerators. Private bathrooms provide slippers, a shower and bathrobes; and hotel facilities include a lounge and bar.
Book Now | Compare Prices for Later | Read Trip Advisor Reviews
Picasso Serviced Boutique Apartments – Budget Stay (3*) (<$100 per night)

This modern hotel provides massage services, a coffee bar and a hair salon. Corporate facilities include meeting rooms. Just moments from nearby clubs and bars, this 3-star hotel also allows guests to easily discover the local nightlife.
Rooms at The Picasso Boutique Serviced Residences are trendy and air conditioned, and offer an iPod docking station, a spa bath and a kitchenette. Each have a mini bar, a refrigerator and a private bathroom with bathrobes.
Book Now | Compare Prices for Later | Read Trip Advisor Reviews
Clipper Hotel – Backpackers (<$50 per night)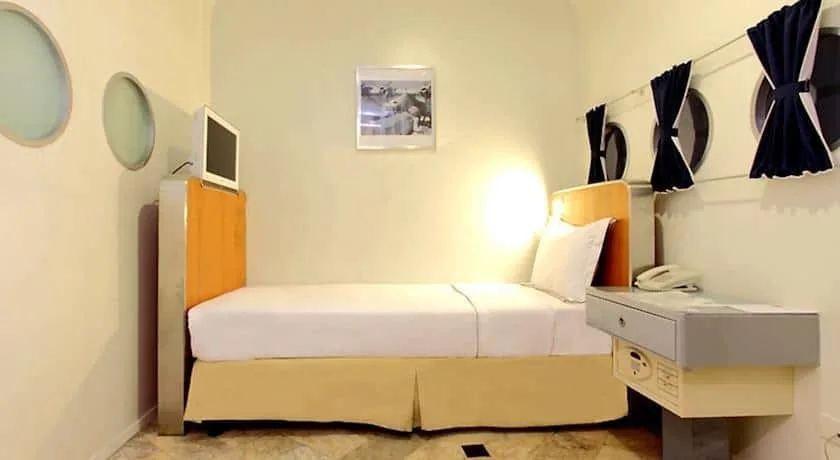 Located among a variety of well-known tourist attractions, shops and eateries, Clipper Hotel is ideal for guests wishing to discover Makati City and its surroundings. It provides 3-star accommodation with air-conditioned rooms.
Rooms at The Clipper come with cable/satellite channels, showers and refrigerators. They feature bottled water, wireless internet access and movies-on-demand.
The Clipper Hotel features a restaurant and a bar where guests are able to unwind at the end of the day. The hotel also provides breakfast each day.
Book Now | Compare Prices for Later | Read Trip Advisor Reviews
.
Top Things to Do & Places to Visit in Manila
Manila Ocean Park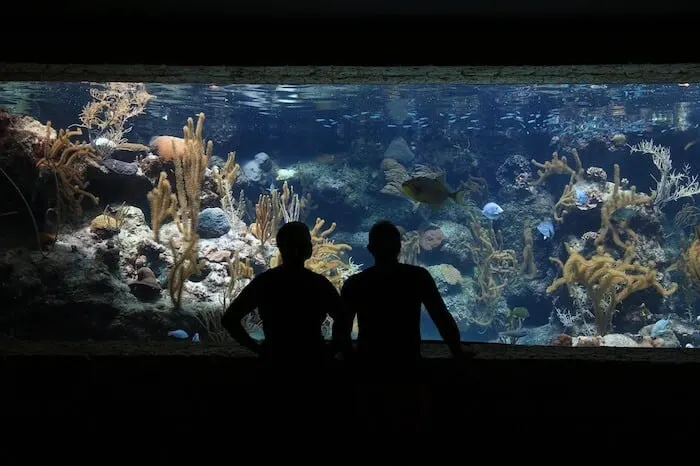 Location: Luneta, Manila, Metro Manila 1000 – Entrance Fee: $14 – 23 USD
Visit the only Oceanarium in Manila and interact with hundreds of marine animals. Manila Ocean Park's best spot would be the 25-meter curved glass walkway tunnel. There, you are to encounter more than 14, 000 aquatic animals such as sharks, sting rays, jellyfishes and much more!
The Oceanarium is also offering a couple of educational tours that may help your children understand the marine biodiversity and how to protect them. There are also a few romantic sections in the park which makes it as one of the best places to visit in Manila for couples.
Why not combine a visit to the aquarium with a sightseeing tour of Manila & Makati? Visit the American Cemetery and Memorial in Manila; Makati's Rizal Park, explore historic Intramuros and walk to Fort Santiago before a traditional Filipino Lunch and entrance to the Marine Park.
.
Star City


Location: Vicente Sotto St, Manila – Entrance Fee: Up to $12 USD
In the middle of a busy city lies an outstanding amusement park that is ones of the best places to visit in Manila. Star City is also one of the most popular amusement parks in the whole of the Philippines, second only to the Enchanted Kingdom in Laguna.
There, you will be able to enjoy extreme rides such as Vikings, Frisbee, Jungle Splash and Surf Dance! For a complete family getaway, you may also enjoy the family friendly rides like the Dragon Express, Magic Forest and the most recommended, the Philippine's tallest Ferris Wheel which stands 60 meters high. In this Ferris Wheel, during at night or sunset, you'll see the very beauty of the Manila for the best vantage point.
Another great thing to do in Star City is to play with the "snow" at Snow World. In Snow World, you can make snowballs and throw it with your buddies, lie down there or even play and act like a child.
RELATED: When you're ready to get out of the city, make the islands your first stop and use our handy Palawan travel guide to plan your trip!
.
Yexel's Toy Museum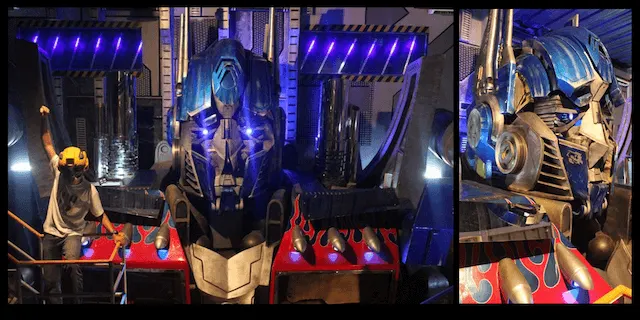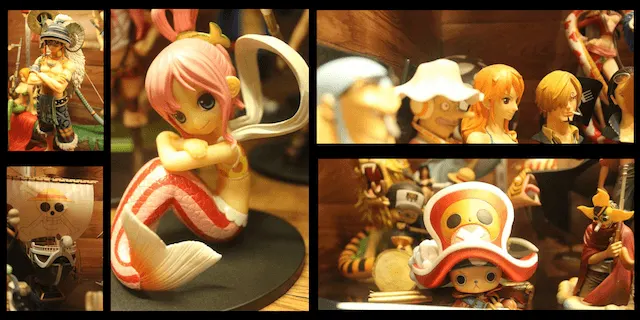 Location: Las Pinas, 1740 Metro Manila – Entrance Fee: up to $7USD
Have you tried taking a selfie in an 18ft Optimus Prime with gorgeous light effects? What about a life-sized Iron Man suit?
Yexel's Toy Museum houses the Asia's biggest Optimus Prime bust, which is their main event at the end of the museum tour. But before that, you and your company will be toured in thousands of toy collectibles inside the building.
Disney cartoons, Barbie Dolls, as well as Anime and Movie figures are all present inside the museum. The most popular figures are Star Wars, Marvel and DC Universe, Simpsons, SpongeBob and of course the Prime himself.
The Yexel's Toy Museum has a mini branch in Manila Ocean Park that will cost you less, but the main attractions can be found in Las Pinas, down to the south of Metro Manila.
FEELING INSPIRED?
Download the
FREE SkyScanner App
and have cheap flights at your fingertips whenever you want to jet off!
..
Manila Bay / Baywalk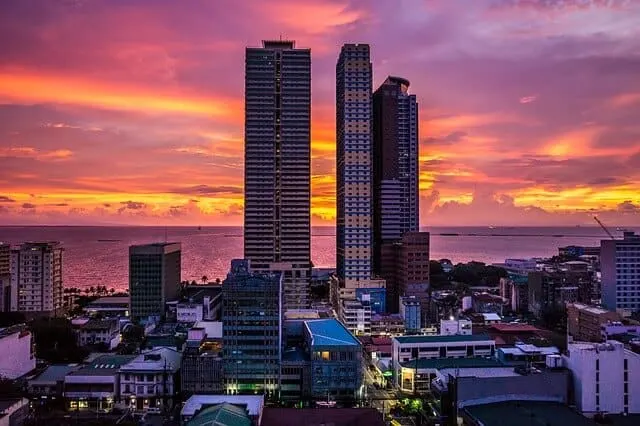 Location: Alongside the Metro – Entrance Fee: FREE
The Manila Bay spans hundreds of kilometers from end to end. You can see the shore when you travel across the Metro and there are great views available from Roxas Boulevard. But during sunset, couples gather near the platform of the Manila Baywalk where they watch the beautiful hue of the Manila Bay sunset.
Why not make the most of the sunset and take a Sunset Dinner Cruise on Manila Bay?
.
SM Mall of Asia Bayside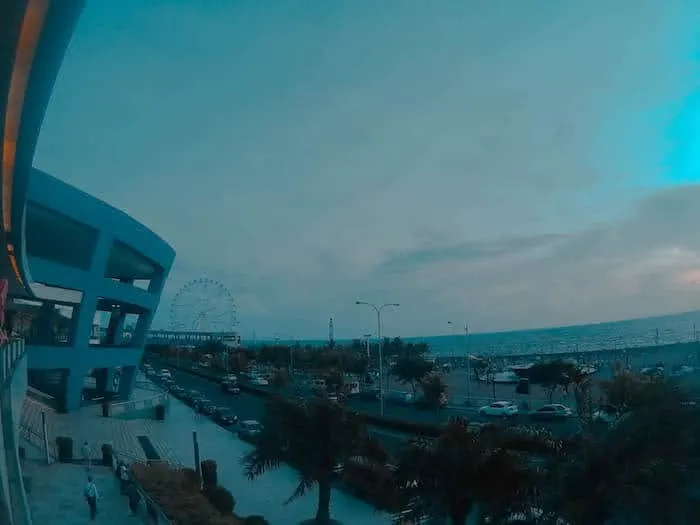 Location: Pasay, City – Entrance Fee: FREE
The Mall of Asia is the 11th largest mall in the world, and it is currently the fourth largest mall in the Philippines. But I'm not recommending this place because it is a "mall." Yes, you can do a lot of shopping or even ice skating here, but I included this mall on the list because of its fantastic nightlife and sunset.
On the bayside of the Mall of Asia, you will encounter a lot of mini bars and rides. You can even experience a little extreme adventure if you try their mini zip line. A huge Ferris wheel can also be experienced that will give you the view of the Metro Manila's South as well as Cavite. Just like in Star City, it is also best to avail this ride at night, because of the colorful night lights of the whole metro.
.
Mind Museum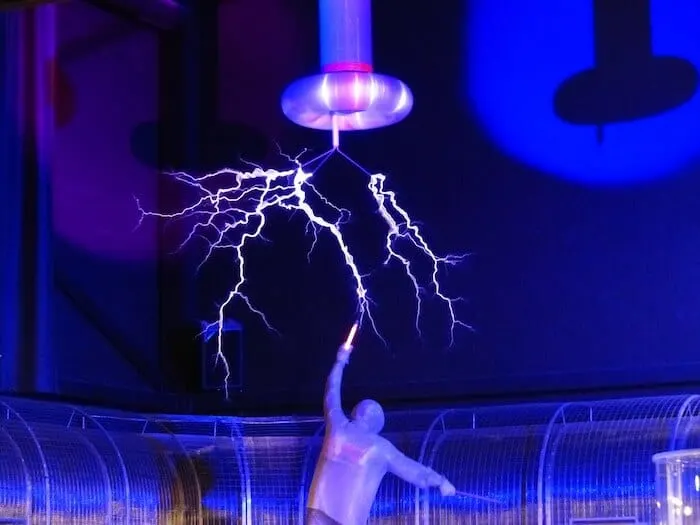 Location: Taguig – Entrance Fee: Up to $17USD for an all-day pass
If you're fond of SCIENCE, then The Mind Museum will surely rock your world. It is a project of the non-profit Bonifacio Art Foundation that wants to provide an extraordinary experience in the field of Science.
If you are traveling in Manila with your children, then the mind museum will be a great place to hang out with your family. There, you and your kids will experience a few Science related activities such as interactive workshops, learning about inspiring animals and their habitats and learning about astrology in the Universe Gallery. If weather permits, your group can also check out some astronomical objects in a telescopic viewing.
.
Philippine National Museum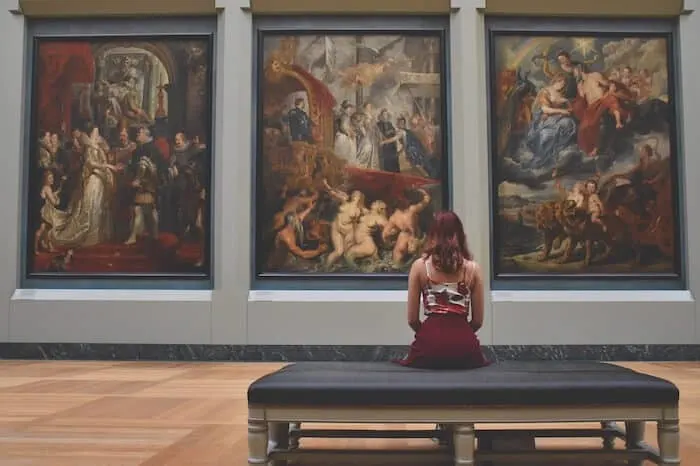 Location: 1000 Padre Burgos Ave, Ermita, Manila – Entrance Fee: FREE
One of the best places to visit in Manila for free would be the National Museum. But before going, you must at least book a date for your visit, especially to a group of 20 or more.
Learning the history of the Philippines from Fine Arts, Ethnicity and Archeology as part of the wider National Museum Complex, is one of the best things to do in the country. By learning some of these, you are embracing the interesting and diverse antiquity of the country.
.
The Future Park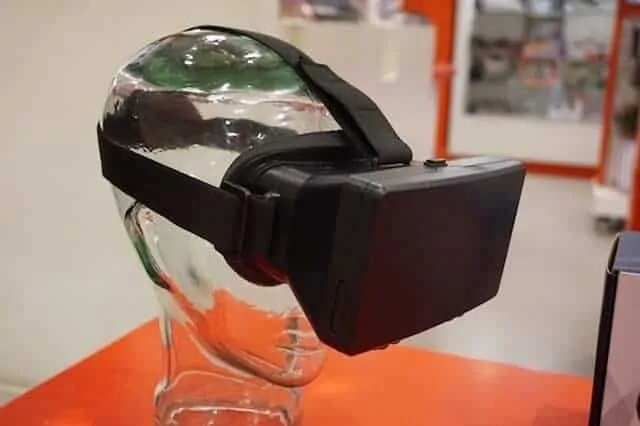 Location: Century City Mall – Entrance Fee: approx $11USD
Who would not want to go the "future"? What about the feeling of "time travel"? Well, I would advise not going back in the past and mess up the timeline like Barry Allen did. But I would just recommend feeling what's really in the future, and in this tourist spot's case, it is the "future's technology."
Future Park is another Science related place that is great for families, especially the ones with very young children. You may try the Gravity Balls that react to a movement, and when it does, colored balls with different sizes will fall from above. This experience seems to be very reassuring and a good way to relieve stress.
Kids love to doodle, and Sketch City will give them a whole new experience. They may try to doodle and draw their favorite characters, and when uploaded, those drawings will come into "life" and move around the screen, such majestic experience for them, right?
Another excellent experience would be to try the Head Rush, a Virtual Reality oriented game where you need to dodge some obstacles as you fly through the 3D world. Even adults will certainly be amused in this kind of experience. Other services are Social Floor, Body Paints, and Room Races.
.
Fort Santiago and Intramuros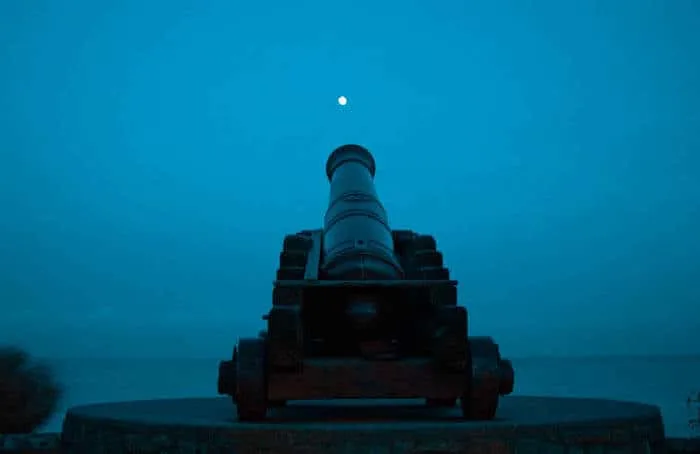 Location: Intramuros – Entrance Fee: FREE
Let's get our bodies moving and take a tour away from the famous museums in Manila. This time, let us take a fresh breath of air in the walled city of Manila, Intramuros. It is the oldest district of Manila which was built during the Spanish Colonial Era, but nowadays, it is one of the most famous tourist spots in the middle of the city.
Canons, museums, massive forts and walls, churches (including San Agustin Church) and stunning architectural structures await inside the city which makes it a perfect spot for cool photographs and selfies. You can also visit the infamous Rizal Shrine which shows the lifeworks of the Philippines' National Hero, Dr. Jose Rizal.
For the sports lover, there is also a golf course that can be enjoyed while staying in Manila just in the heart of Intramuros.
.
Resorts World Manila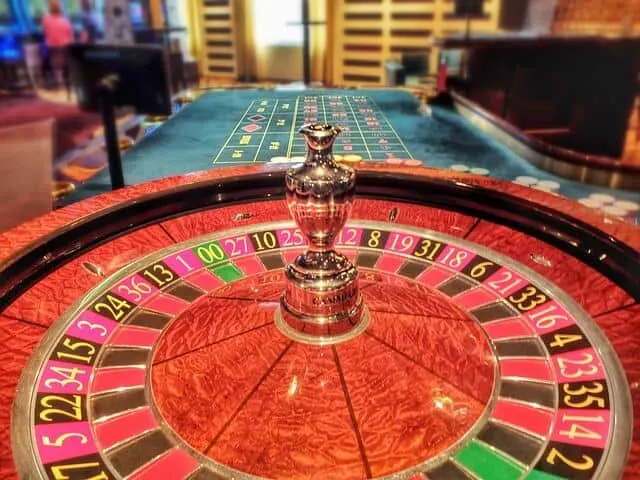 Location: Pasay, 1309 Metro Manila – Entrance Fee: Free – but gambling, shopping and fine dining can soon add up!
Resorts World is an all-in-one tourist destination where you can enjoy a night of casinos, a day of shopping sprees, mouthwatering dishes from restaurants, a week of hotel accommodations and even a memorable theatrical performances! These events are mostly hosted by local actors, but international musicals can also be viewed such as some of the Disney-based stories.
If you have the budget in in your trips, then a few hours or even a day in Resorts World will certainly complete your stay in Manila. It can also be easily accessed because it is only located just in front of the Ninoy Aquino International Airport's Terminal 3.
Again, another golf course resides a few feet from New Port City, the Villamor Golf Club.
.
Ninoy Aquino Parks and Wildlife Center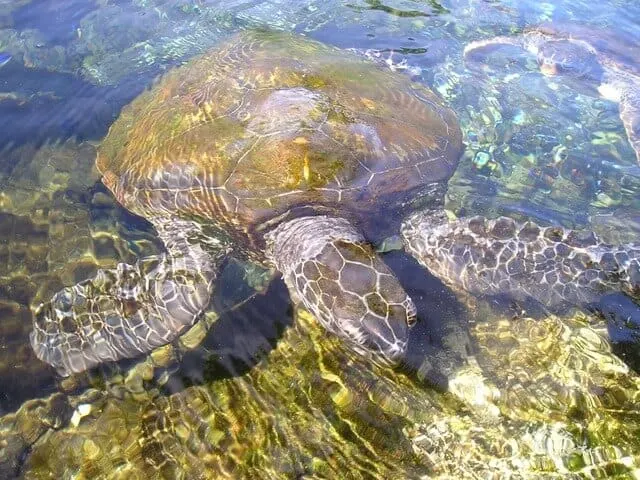 Location: Quezon City – Entrance Fee: 3 US cents(!)
In the middle of the busy streets of Quezon City lies 22.7 hectares of zoological and botanical gardens. It has a lagoon, a few aquariums, playgrounds, parks, and a Wild Life Rescue Center. So, if you are very fond of nature travels and the wildlife, then the Ninoy Aquino Parks will be a perfect place for you to visit.
Bald Eagles, Owls, Parrots and many other birds can be seen in the wildlife center. Turtles, monkeys, iguanas and even snakes can also be seen playing inside their cages. Just treat it like a mini zoo.
.
La Mesa Watershed Reservation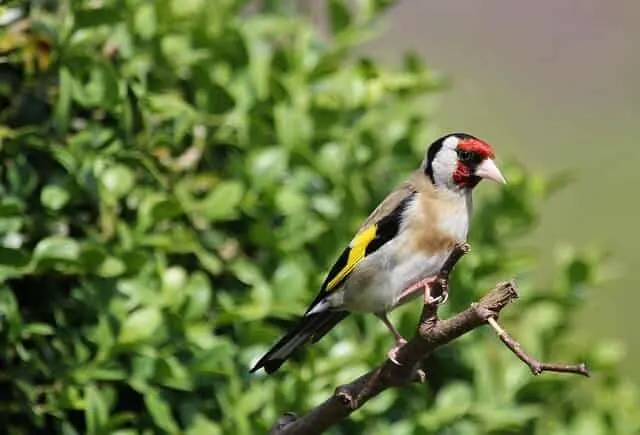 Location: Quezon City – Entrance Fee: $1USD
The last rainforest and the only major watershed near Manila are still standing on its foot, and it is the La Mesa Watershed. It is the primary source of potable water of the whole Metro Manila. Even so, tourists can still go inside the premises but need to follow a few rules because it is a "protected area."
While inside the premises, you can take a load of graphic photos and unforgettable memories. The La Mesa also emits a romantic vibe that attracts a lot of couples from around the metro. Colorful wildlife birds can also be spotted in the watershed like the famous Little Heron, Sparrow, and Philippine Bulbul.
.
A Tour in Bonifacio Global City (BGC)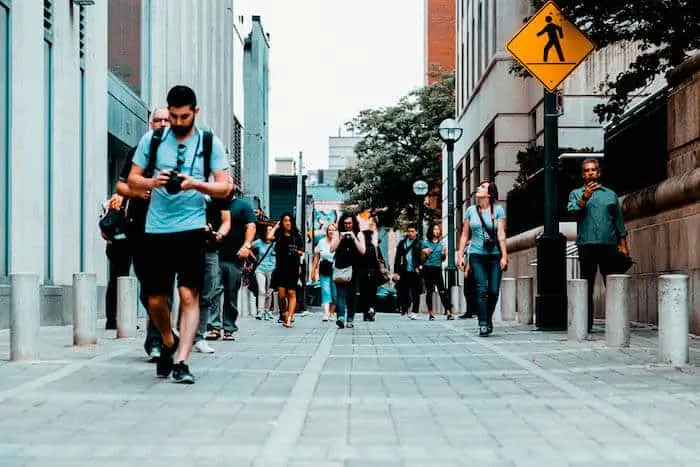 BGC is one of the most prominent city in the whole Metro Manila. It's conveniently located, the side-walks are very pedestrian friendly as well as the environment, even though it is in the middle of a busy city.
There, you can meet fabulous people along the way, gorgeous landscapes and building, malls, restaurants and clean parks.
.
Where To Eat in Manila

There are so many restaurants in Manila, and if you are going to travel to all the best places to visit in Manila, then I guess you need to taste a few Filipino foods – and of course, one of the top things to do in Manila is to Eat – so lets dig in!
Jollibee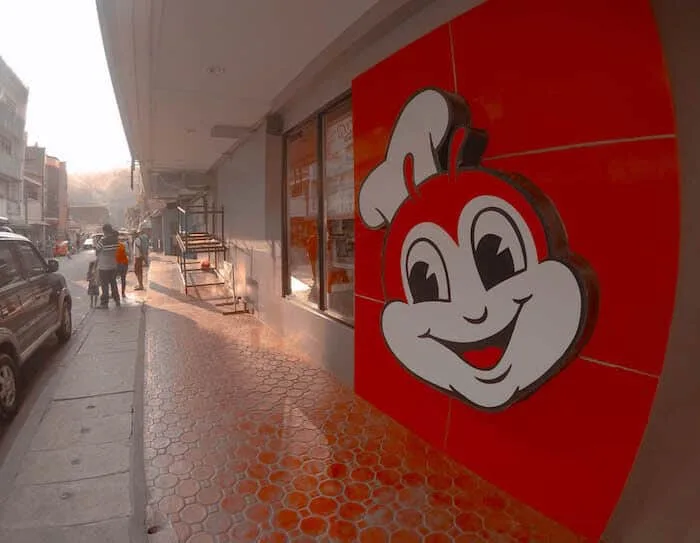 Location: Almost everywhere
Filipinos love eating in a fast food chain, not just because they are very affordable but also because of the "Filipino tastes" within their dishes. One of the most "Filipino-styled" fast food chain in the Philippines is the Jollibee.
Jollibee can pretty much be seen in almost every 100-meter radius in Manila. Sometimes there are two branches just in front of each other, but most of the times they can be accessed in malls and near the popular plazas.
You might want to try their Filipino-style spaghetti as well as the infamous "ChickenJoy." A combination of these two along with a Coca-cola soda will surely make your day as they are their best selling foods together with their Jolly Burger.
.
Café Juanita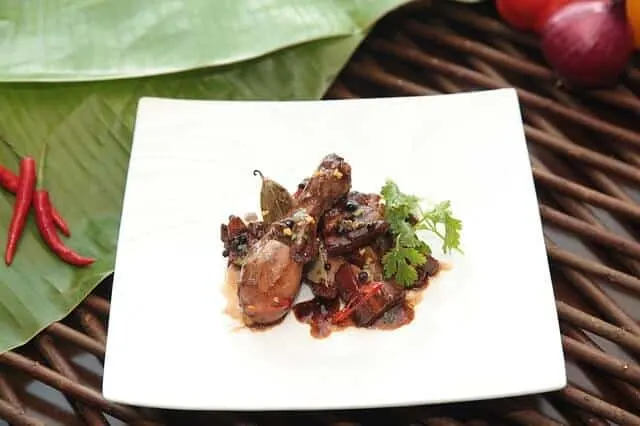 Location: 19 West Capitol Drive, Kapitolyo, Pasig City
Café Juanita is probably one of the best restaurants that serve Filipino dishes that can be found in Metro Manila. Their entire dining area is so colorful that your eyes will crave for more beautiful designs and furniture inside the restaurant. While their decorations are spectacular, their dishes are awesomely palatable.
I recommend on trying the following dishes: Tortang Talong (Eggplant Omelet), Sisig (mixed pork), Beef Mechado, Kare-Kare (beef with peanut sauce), Relyenong Bangus (milkfish), Dinuguan (pork blood stew), Beef Tapa (cured beef), and the world knew Adobo.
These are the foods that represent the "Philippines."
.
NIU By Vikings

Location: SM Aura Premier, C5 Road Corner 26th Street, Bonifacio Global City, Taguig City
A luxurious restaurant that offers high-quality seafood dishes ranging from American, Mediterranean and Japanese cuisines. Their palate is of high quality that you must not miss if you have the budget especially their buffet offers.
.
Shylin Dampa Seafood Market and Restaurant

Location: Pasay City, Manila
Customers will buy fresh seafood from the market just a few steps from the restaurant. After a few minutes, your ordered seafood are directly served on your table. The best part in Shylin is you get to choose those yummy and fresh seafood by yourselves and eat them like a Filipino. Most people will eat them bare hands, and nobody will bat an eye.
Eating bare hands is one of the cultures of Filipinos especially those who are living in the rural areas. And without experiencing it, your journey in the Philippines is incomplete! Eat with elegance but with bare hands.
.
China Town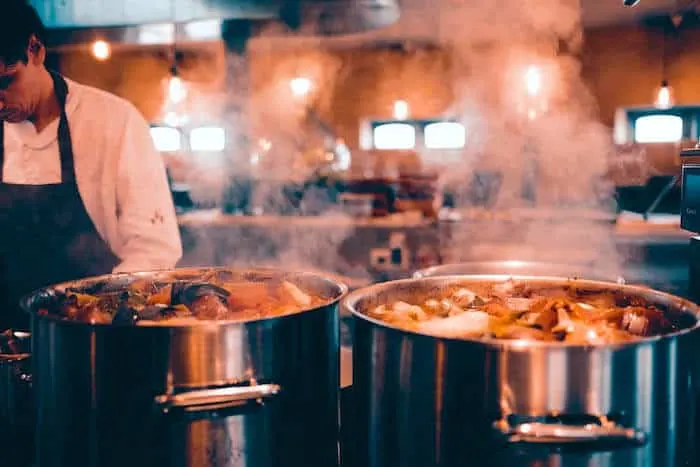 Location: Binondo Chinatown, Manila
The Philippines has an extensive culture based on the Chinese people, and thus, Chinese items and Chinese-based foods are also popular in the country. You might want to try the infamous Soup No. 5 in almost every stall at the China Town in Binondo. Even the world has recognized its umami-rich soup and ingredients. But be careful, because the infamous Soup No 5's main ingredient is a bull's testicle(!) Tasting this soup is definitely one of the top things to do in Manila – but only for those with a strong stomach!
If you're looking for an immersive foodie experience, this 4-5 hour private China Town Guided Food Tour will see you eating a wide array of Chinese and Filipino inspired delicacies from no less than 7 local restaurants and food outlets and includes a visit to a variety of local stores, a church and a Chinese Temple.
.
Other food stalls in China Town
Greenbelt
Location: Makati
Aside from the massive SM Malls in Manila, you can also visit the Greenbelt to try out some excellent restaurants and eat fabulous dishes. The mall's restaurant section is divided into five groups. Group 1 being the group for fast food restaurants while groups 2-5 houses the sit-down restaurants where you can choose cuisines according to your tastes.
.
Cubao Expo
Location: Cubao
If you have been trying to find the best Filipino street foods, then the Cubao Expo, or simply the Cubao X is your best bet as you can find stalls that are dedicated in just street foods. It is located near the Araneta, Farmer's Mall and Provincial Bus Stations in Cubao
Notable street foods to be tried are: Kwek-kwek, Fishballs, Kikiam, Barbeque (BBQ) and the most gruesome food in the world, the Balot.
.
.
Extra Manila Adventures

IF YOU CAN'T GET ENOUGH OF MANILA, TAKE A LOOK AT THESE GREAT TOURS TO EXPLORE DESTINATIONS NEAR MANILA:
This Subic Bay Day Trip will take you out to the former US naval facility at Subic Naval Base where you will take a tour with your knowledgeable guide, then learn jungle survival skills from the indigenous Aetas people at a training camp.
Be at one with nature on this Pagsanjan Falls Adventure will see you ride over rapids in a dugout canoe to Pagsanjan Falls, surrounded by the lush landscape of Pagsanjan Gorge National Park. You can swim in a hidden cave, taste local specialties and enjoy a lunch buffet of traditional Filipino dishes while you're entertained by live music. It easy to see why this is one of the top Manila tours.
Discover the Taal Volcano, one of the Philippines' most active volcanoes—on this 8-hour tour. You'll take a boat ride to the volcano island and admire the setting of the crater and surrounding Taal Lake on a horseback ride with guide.

.
So there you have it – hopefully you enjoyed our travel guide and we've given you enough information to plan the perfect getaway to the capital city of the Philippines – and given you a great list of things to do and places to visit in Manila to make sure you get the most from your visit. Don't forget to let me know you're own highlights once you're back and remember to grab these everyday travel essential before you go:
Oh, and if you liked this post please tweet, pin and share – I'd really appreciate it! Click the P in the share bar for full size images!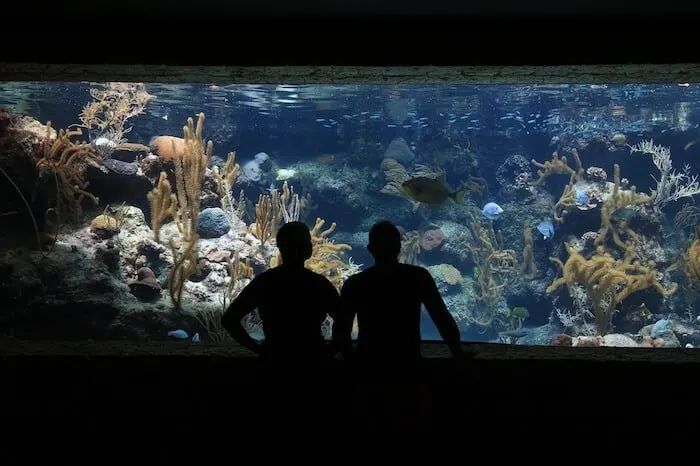 READY FOR MORE TRAVEL INSPIRATION? YOU MIGHT BE INTERESTED IN THESE TRAVEL TIPS, TRAVEL HACKS, TRAVEL ARTICLES, TRAVEL DESTINATIONS GUIDES, TRAVELER RESOURCES AND RELATED POSTS ABOUT OTHER BEAUTIFUL PLACES IN ASIA TO HELP YOU EXPLORE THE PHILLIPINES AND TRAVEL THE WORLD:

Hi There! Thanks for reading our guide to the Top Things to do in Manila + The Best Places To Visit in Manila. I just wanted to let you know that this post contains affiliate links, which means if you purchase something after clicking a link, I may get a small commission – which is at absolutely no cost to you. If you enjoyed this article and are going to be searching for some of the things I mention anyway, I would love it if you could click through from the links above & thank you in advance! Read my full Disclosure here.
And a huge Thank You for reading the MakeTimeToSeeTheWorld travel blog.