A passport wallet is a great addition to any traveler's kit. So we've reviewed the 15 BEST Passport Holders to help you find your next travel essential.
For many of you out there who think of passport holders as just a stylish accessory, there's more than meets the eye! Don't get us wrong, with the many styles available there is definitely a design out there to suit every taste and personality but it's also important to remember that they are also pretty practical, and that's before we even get started on RFID and other safety features they have! (scroll down for more of that.)
And so without further ado, here is our list of the best passport holders for travel lovers!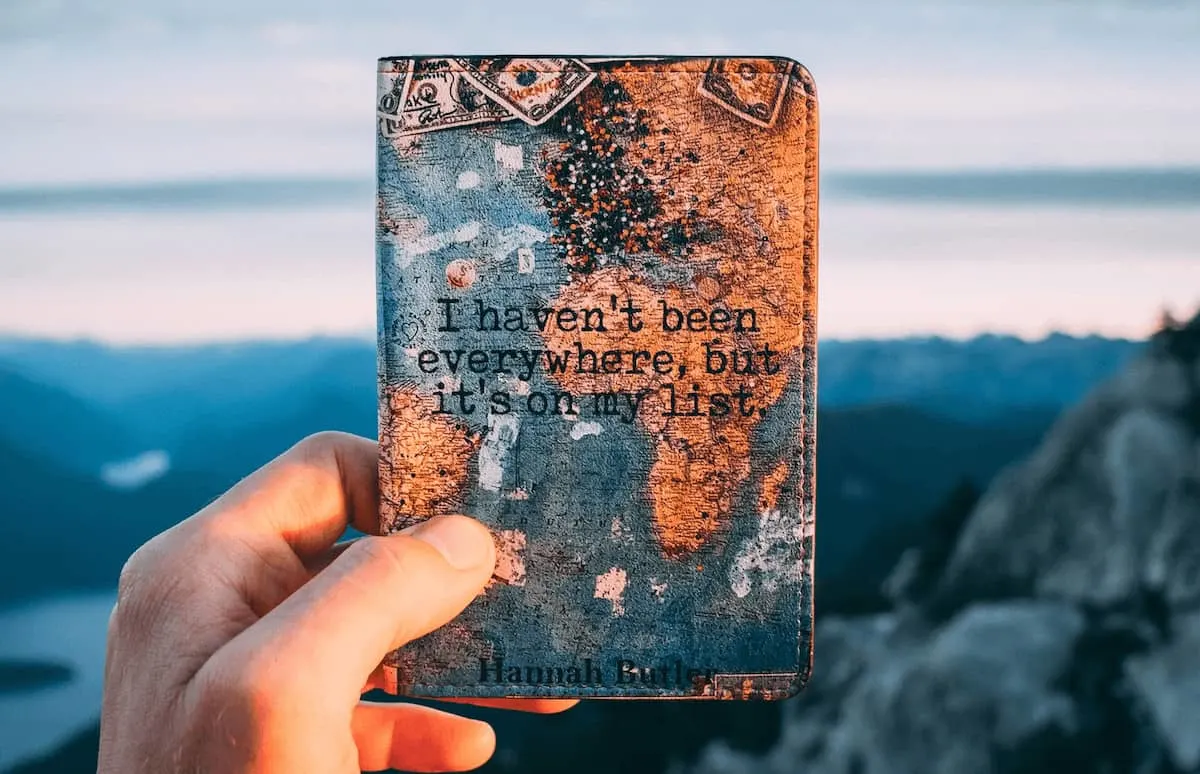 Disclaimer: Almost all posts on this site contain Affiliate links, and this one about the Best Passport Holder for Travel Lovers (Reviews & Comparisons) is no different. This means that if you click on any of the links in this post (and make a purchase) I may receive a small commission at absolutely no cost to you. Each post is carefully crafted to (hopefully!) answer all your questions and recommendations are made where we believe they will improve your trip and help with your planning. As such we thank you in advance should you decide to click & buy. Read my full Disclosure here.
15 Best Passport Holders – Reviews & Comparisons
If you are currently wondering "why do I need a passport wallet?" (and stumbled on this article by accident or through sheer boredom!) I mean, most passports are now water resistant, and pretty sturdy, right? Well, let us outline why that extra layer of protection is a cheap and easy way to protect your passport. Here are just a few reasons why they have become an essential piece of travel gear for any jet-setter:
They protect your passport and (hopefully) help to keep it one piece (within reason);
Improve the protection of the electronic chip that most passports are now fitted with;
Some passport wallets offer RFID blocking technology for extra security and to prevent would-be thieves from electronically stealing your details and so help keep your passport safe;
They often have inbuilt credit card slots that are perfect for storing travel cards (like currency cards, id cards, vaccination cards or travel cards – or in my case, my Oyster card for London which always disappears if not suitably contained!);
The larger ones are also double as great travel document wallet, and a sneaky place to store extra cash; with features such as an ID window or sim card storage;
It's a great way to express your own individual style;
It makes it easy to identify your passport in your bag; and
All these are a good thing because nothing can derail your travel plans quicker than having a damaged, lost or stolen passport. Embassies, Consulates or just the good old passport office; these are not the type of people you want to have to deal with unless you absolutely have to. So do yourself a favor, and invest in a passport holder, or passport and vaccine card holder combo. You won't regret it.
.
.
.
.
.
.
.
.
.
.
.
.
.
.
.
We hope our guide has helped you find a great passport wallet that is not only going to look great but will also keep your passport in one piece throughout your travels. We would love to know how you get on with your new passport wallet, so don't forget to us and all our readers in the comments below.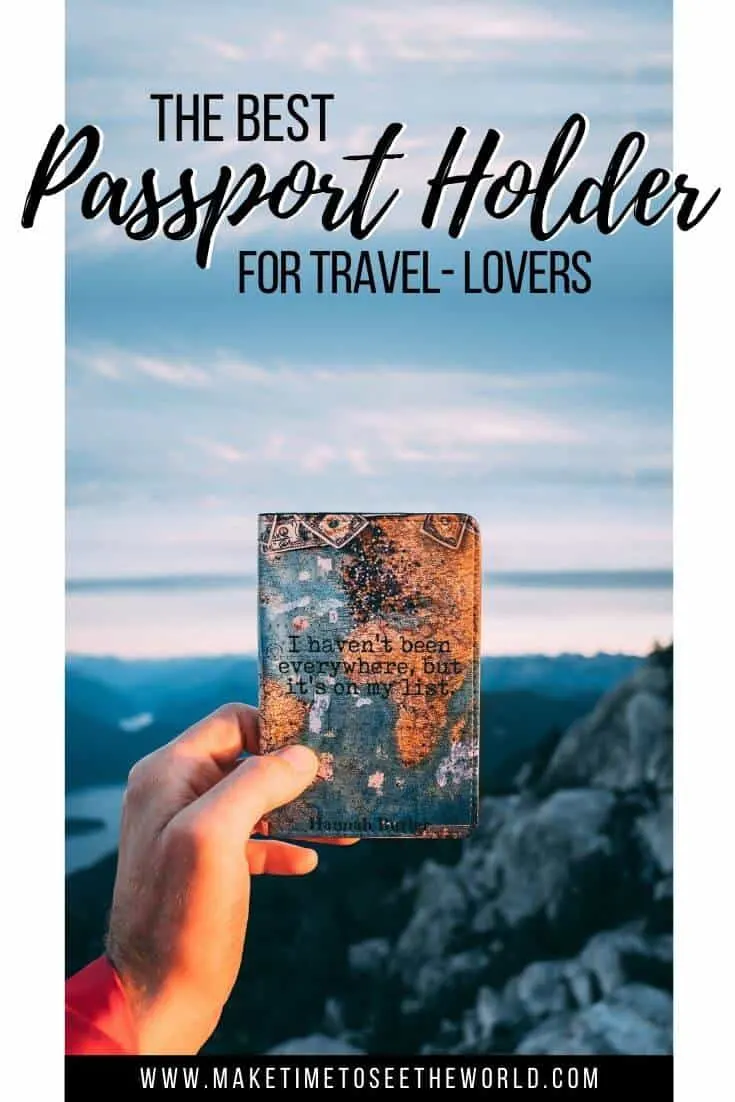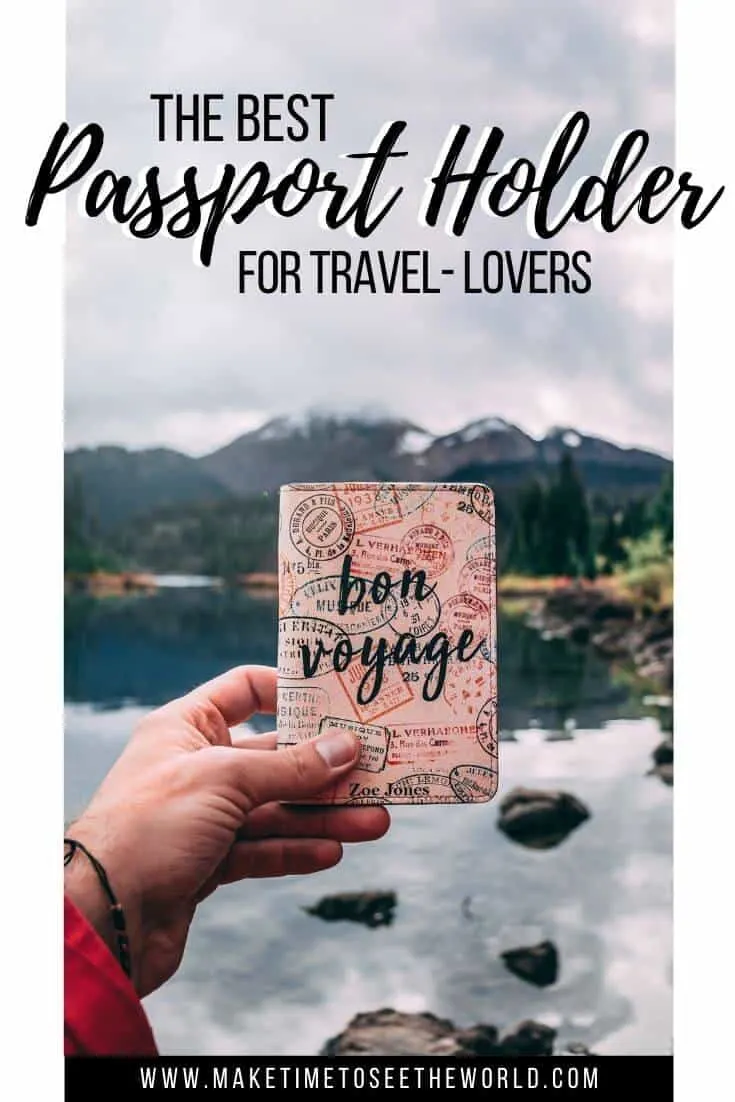 And if you liked this travel gear list, take a look at the other recent posts, packing tips, travel accessories, travel resources, travel guides, ultimate guides and packing lists in this series:
Hi There! Thanks for reading my buying guide, travel tips and travel gear guide to The 15 Best Passport Holder for travel lovers – Reviews and Comparisons! I just wanted to let you know that this post contains affiliate links, which means if you purchase something after clicking a link, I may get a small commission – which is at absolutely no cost to you. If you enjoyed this article and are going to be searching for some of the things I mention anyway, I would love it if you could click through from the links above & thank you in advance! Read my full Disclosure here.
And Thank you for reading the MakeTimeToSeeTheWorld travel blog posts.