Headed off on an adventure? Our top travel safety tips will help you protect yourself (and your things), avoid common scams, stay safe, and more(!) as you travel the world.
With things finally getting back to normal after over 2.5 years of a global catastrophe, everyone is excited to pack their bags and hit the road. Admit it; you'd be lying if you said you didn't miss traveling and exploring the globe over the past few years.
Now that we can travel again, it's important to do so safely. With that in mind, we put together the ultimate guide on how to stay safe while traveling abroad (especially if you plan to travel solo). And now more than ever, there's more to safety than just physically taking care of yourself and so have also included a couple of essential tips on how to stay safe from a digital perspective too. Let's dive in!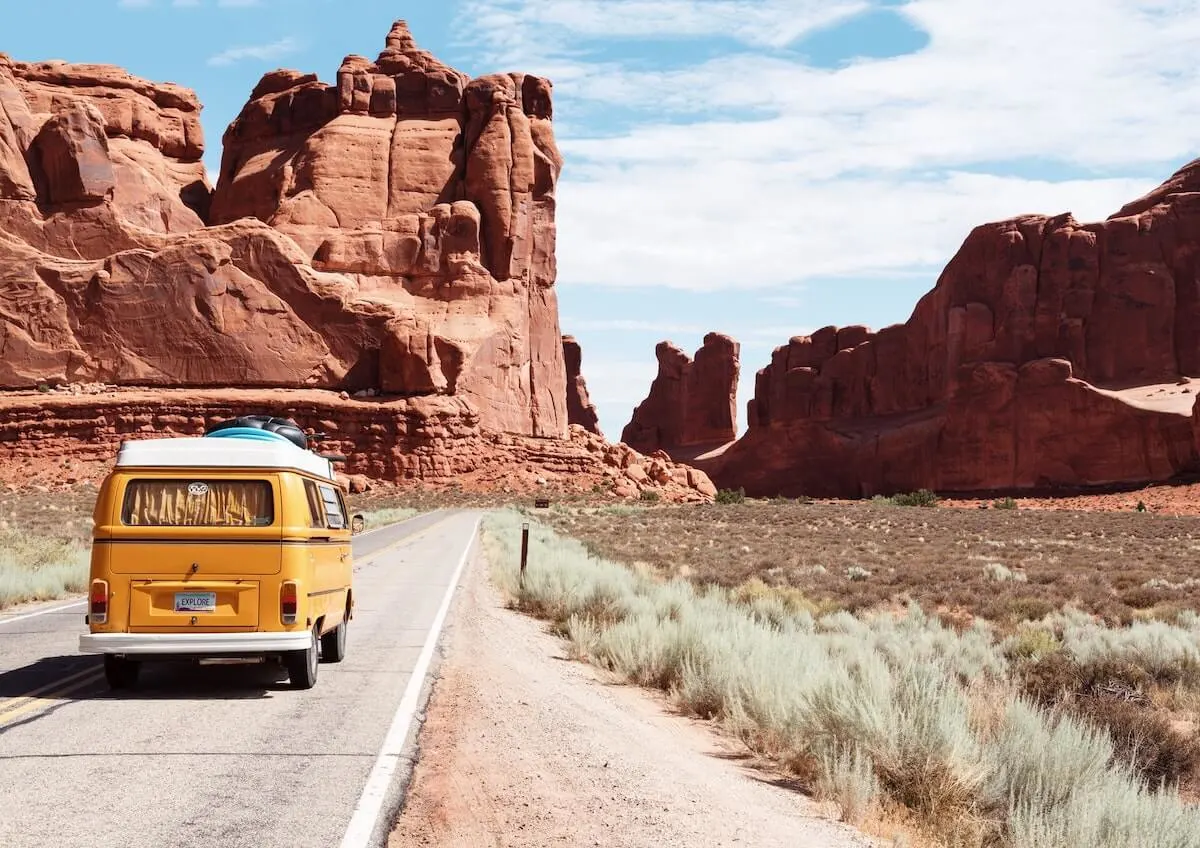 Disclaimer: Almost all posts on this site contain affiliate links, and this one with over 30 Travel Safety Tips is no different. This means that if you click on any of the links in this post (and make a purchase) I may receive a small commission at absolutely no cost to you. Each post is carefully crafted to (hopefully!) answer all your questions and recommendations are made where we believe they will improve your trip and help with your planning. As such we thank you in advance should you decide to click & buy. Read my full Disclosure here.
Top Travel Safety Tips: Before You Go
Not one of our official list of 30+ travel safety tips, but relevant in these trying times. Before deciding where to go, check for any local health restrictions and/or mask mandates – and be prepared to follow them. They are there to keep you and others safe.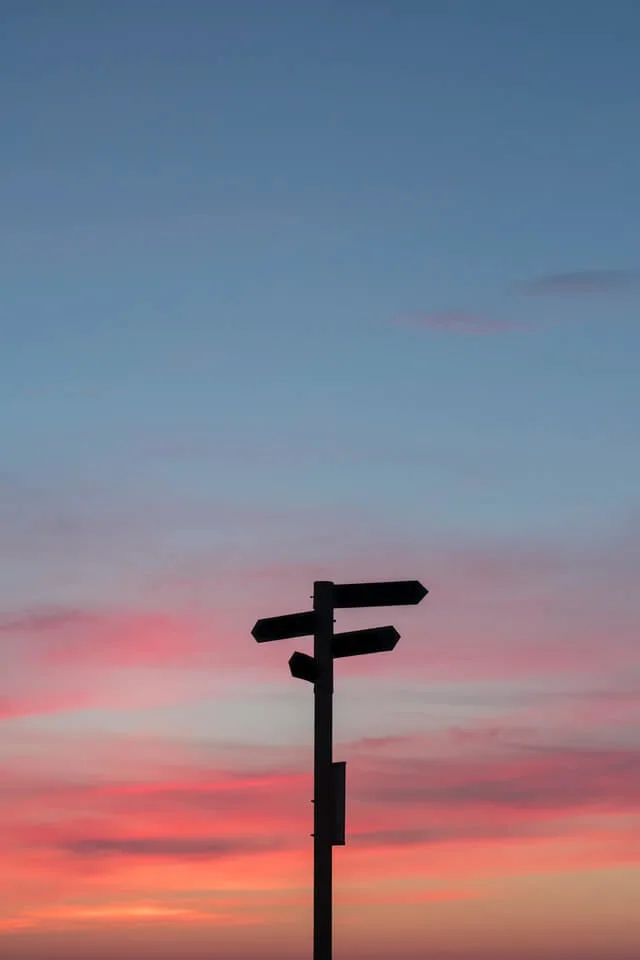 An important step toward ensuring safety during travels is planning ahead. Sure, spontaneous adventures may sound more fun, but they're also more dangerous. If you want to put safety first (as you should), plan your trip ahead and map out where you want to be and when.
Having an outline of your next steps and travel plans makes traveling more accessible and safer, which in many cases is more enjoyable than having to deal with the pressure of not knowing what could happen next. Even if you're the kind of person who prefers spontaneity, plan your trips to stay safe and healthy.
We also recommend giving a copy of your itinerary (and travel insurance cover) to a trusted friend or family member who isn't traveling with you. This way if anything untoward should happen, it will be easy to narrow down where you were supposed to be at any particular time.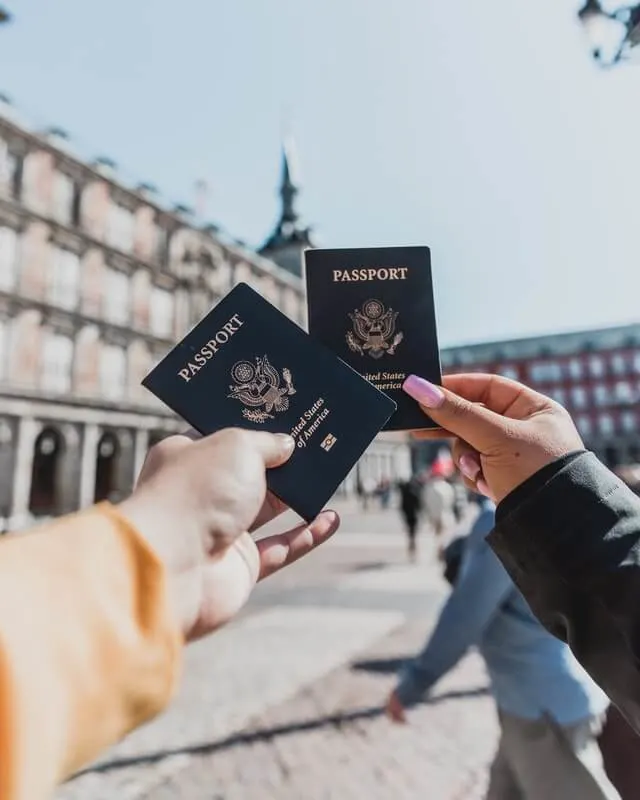 Download (+ learn how to use) A VPN
OK, so 'learn how to use' a VPN might be a bit of a stretch – for most you literally just toggle them on and off. But protecting your data and online accounts while you are away is paramount – especially if you need to access them on the move and plan on using public WiFi (more on that below).
Free WiFi comes in handy when traveling to new places and exploring new streets you've never seen. To take advantage of the available public internet, download a VPN or virtual private network. A VPN meaning is quite easy to understand – a virtual private network completely hides your activities online and makes you private on the network. That way, your data, and devices will remain safe even if you connect to an unprotected, open WiFi network.
Besides, there are more benefits to using a VPN than just internet security and preventing identity theft. Thanks to dynamic pricing, you can use it to access blocked content in different regions of the world or get better travel and accommodation deals, and watch your favorite streaming services such as Netflix, AmazonPrime and Disney+.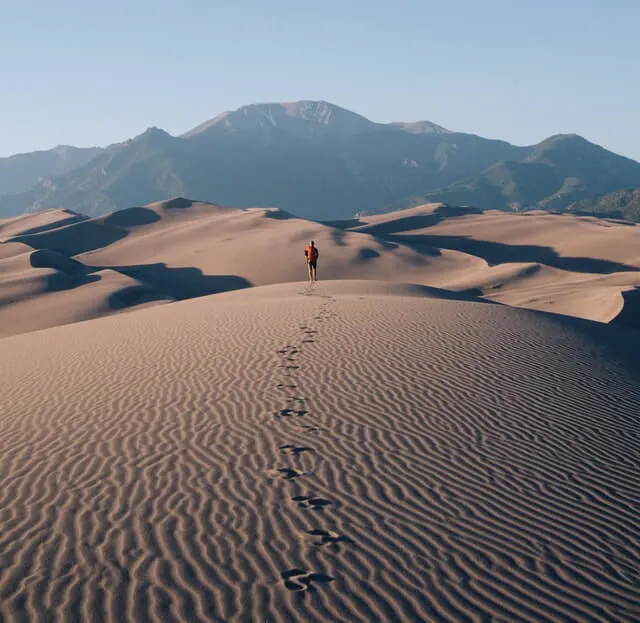 Make Copies of Your Important Documents
Have multiple copies of your passport and driver's license – a hard copy to carry with you, and scanned, digital copies in a password-protected account online. This way, should the worst happen with your actual passport (lost, stolen, destroyed etc), the copies can help identify you, and help get replacement passports quicker.
(You could also have digital copies of any living will, or power of attorney you may already have in the online folder, just in case you need them. None of us go on vacation thinking the worst is going to happen, but being prepared for any eventuality can actually make dealing with the practicalities of the worst happening, a lot easier.)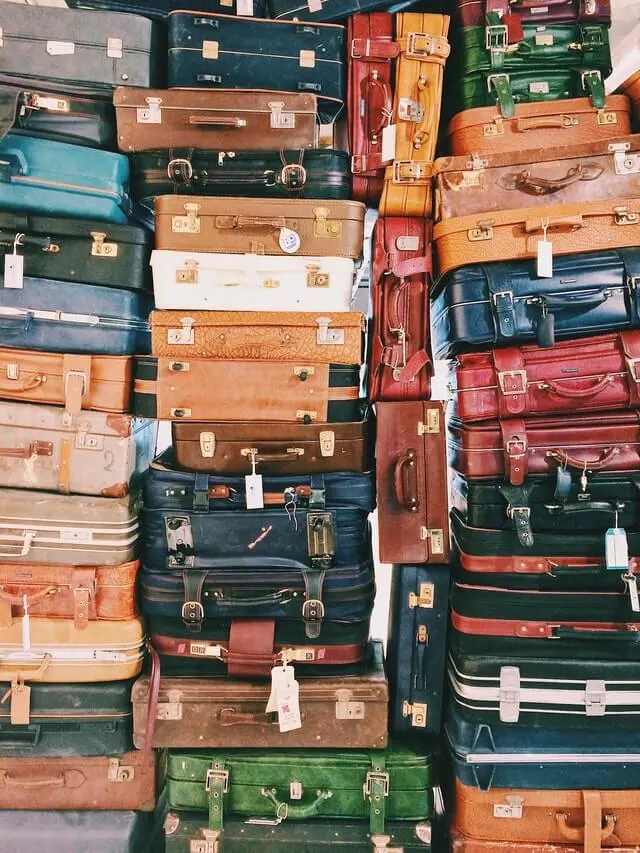 Research Accommodation Beforehand
It is best to look for places to stay before you embark on your next adventure. Again, spontaneity may seem more fun but trust us, you want to have accommodation figured out before reaching the destination. Why? There are a couple of reasons depending on how you want to look at this.
Finding accommodation before taking the trip will allow you to get a better deal. The earlier you book a place, the lower the price will be. More importantly, this is the safer thing to do since it gives you time to research the background of the Airbnb, hotel, or neighborhood you're planning to stay at. Reading other travelers' reviews and seeing their photos can also be hugely helpful when selecting your accommodation.
Putting the research in will help you determine how safe you are at a certain location, so we highly recommend taking the time to at least Google the place.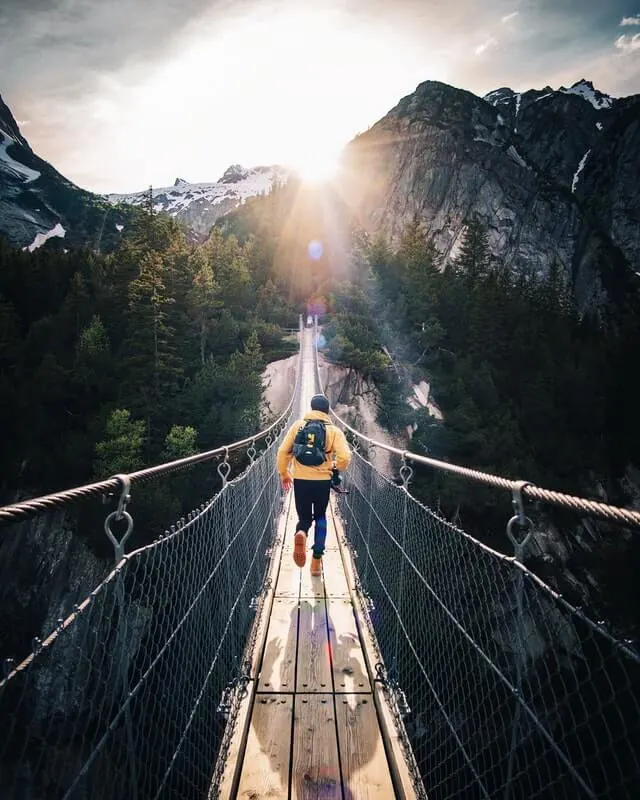 Have A Valid Travel Insurance Policy
Now this may be a contentious issue for some, but I am a firm believer in if you can afford to travel you can afford insurance. This isn't so much of travel tip, but something I consider a requirement.
Travel insurance can help you out in a number of big – and small – ways. From compensation for delayed flights or lost luggage, to covering doctor or hospital expenses if you get injured, and cover the cost of flights home in the event of an emergency.
There are lots of different policies available, from the basic 1-2 week general cover, or annual policies for frequent international travelers whose trips are typically 1-3 weeks. Then there's backpacker cover for specific destinations (ie. South Africa or South America) or extreme sports cover, and even travel insurance policies (such as Safety Wing) that specialize in providing cover for long term travelers or digital nomads.
Tell Your Bank Where You Are Going
There is nothing worse than your card being declined while you are on the road – especially when it is because your bank has seen you are in a different country and put a block on it.
Avoid the hassle by letting your bank know which country you are going to, and then when you pay with your card abroad, it won't be flagged by the bank as a suspicious transaction.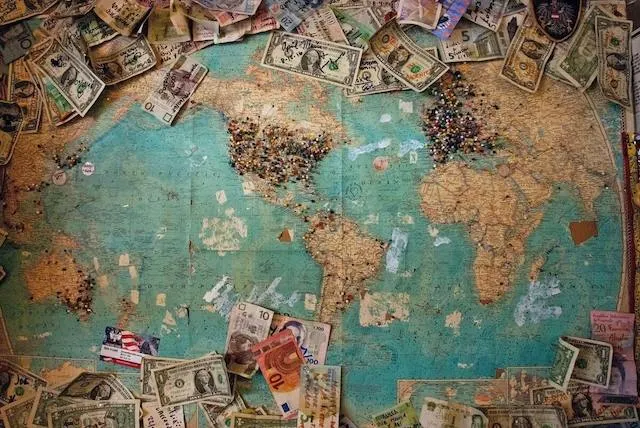 Read Up About Your Destination Before You Go
Safe and responsible travel starts as soon as you start planning to travel. Research your destination, its customs, opening hours for popular attractions, cultural norms, dress codes, general costs, common scams and up-to-date foreign affairs etc. The more information you have, the better you can plan and the more you will be aware of your surroundings when you are there.
Travel bloggers are usually a great way to get on-the-ground information from travelers who have been there and done that – both from their social media and their travel blog articles themselves. Work out who's travel style you like and who you identify with, and read their posts. (And we'll be honest – we hope that MakeTimeToSeeTheWorld is – or soon will be after reading this guide – one of your favorite travel resources, and we've been to over 60 destinations so we should have something to help you out, no matter where you are headed on your next trip.)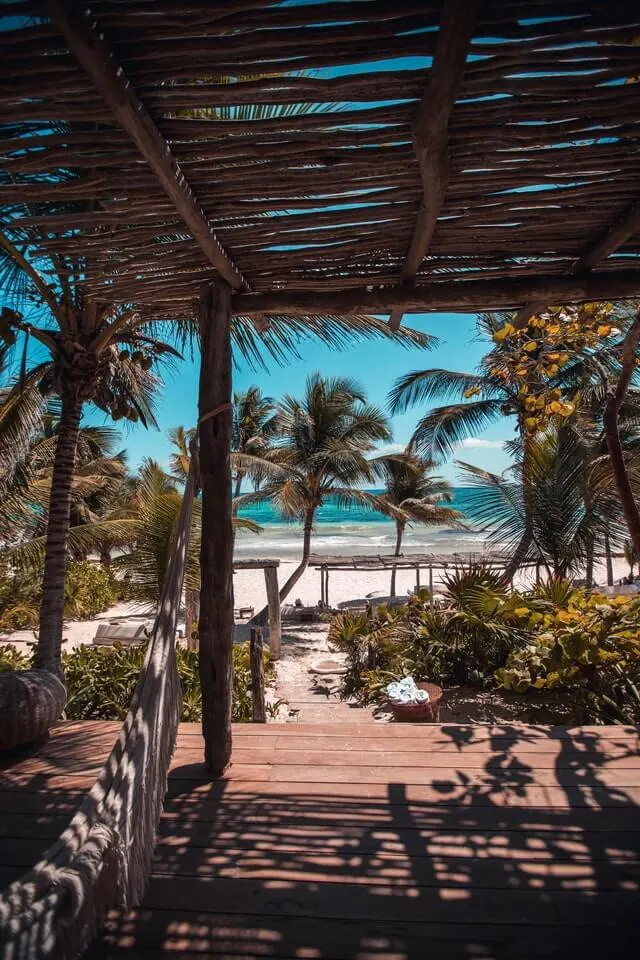 Be Aware of Common Travel Scams
While this may seem quite a broad travel safety tip – unless you are going to many destinations in one trip – it is actually quite easy to find out the specific travel scams that are common in the destination you a heading. Simply search 'Travel Scams in (insert country)" on google.
Common travel scams around the world include:
'Lucky' heather or friendship bracelets – where items are thrust onto unsuspecting tourists, who are then encouraged to hand over some money for payment.
'I've just been robbed' – and the 'victim' needs a small amount of money to get the bus to the police station (or equivalent).
'Gem shop scam/cheap tuk tuk' in Southeast Asia – a local will tell you wherever you a heading is closed (for whatever reason) and that tuk-tuks are a nominal amount because it's a national holiday and the driver will take you anywhere. And on the way, you'll stop at gem shops.
Bird Poo in Barcelona – if someone starts pointing at a fresh white stain on your jacket, and offers to help clean it off with their bottle of water and handkerchief – as they are 'helping' they are likely picking your pocket at the same time.
'Long Hauling' in Las Vegas – when the taxi driver takes an obnoxiously long and convoluted route to your destination. It's such a common practice they gave it a name. (See our Las Vegas Travel Tips for more)
But there are many more, and knowing which ones you could possibly encounter can save you from getting caught or falling victim to them. Also, for most, avoiding them can be as simple as paying attention to your surroundings, looking confident and not making yourself an easy target.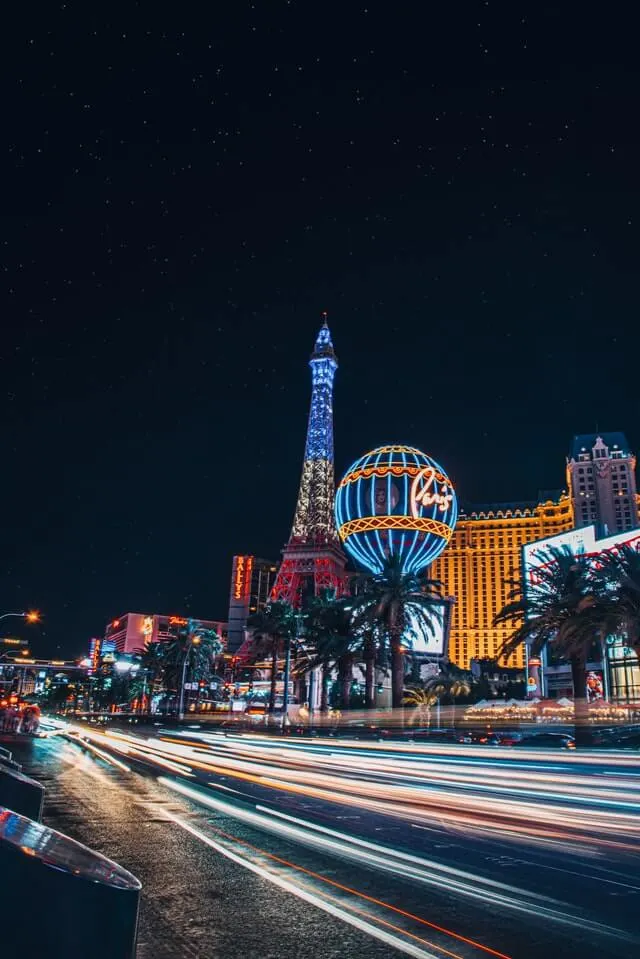 Check Your Governments Travel Advisories Before You Go
In the US it's the State Department, in the UK it's Gov.uk and Australia have SmartTraveller. But every country has its own travel advisory provider that will let you know of any major – or minor – events and advice you need to be aware of when traveling to a destination.
Just be aware their advice is usually on the overly-cautious side, and that's why it's good to research your destination beforehand and get some on-the-ground information from frequent or recent travelers to give you a good overview.
Get any Necessary Travel Vaccinations for the Destination(s) you'll be Visiting
Be sure to check with a travelers health clinic or travel doctor in your home country to ensure you have all the necessary travel vaccines for the destinations you'll be visiting – especially when planning multi-country international trips. For some communicable diseases, you may just need a booster, but there are some baddies that you'll need jabs and/or oral tablets to take while you're traveling (I'm looking at you, prophylaxis for Malaria!)
Also, in the case of the Yellow Fever virus, there is no treatment/medical cure, and while a great number of people can recover, it can have catastrophic consequences (death) for others.
As such, there are several countries (predominantly in South America, Africa, and some Central American countries such as Costa Rica) that mandate that visitors have received a Yellow Fever vaccine prior to being granted entry. Luckily, one dose provides lifelong immunity, and recipients are provided with a paper "yellow card" which must be carried and provided if requested. (See more on the Centre for Disease Control and Prevention (CDC))
Invest in Travel Locks for Your Bags
If your bags are going to be out of your sight for any amount of time – or even if they are not and you are just on public transport – making sure they are locked can be enough to deter any would-be thieves. (Even if professional thieves won't care at all).
Luggage locks will stop opportunist thieves and can also double as locker locks (in hostels, gyms or luggage lockers etc)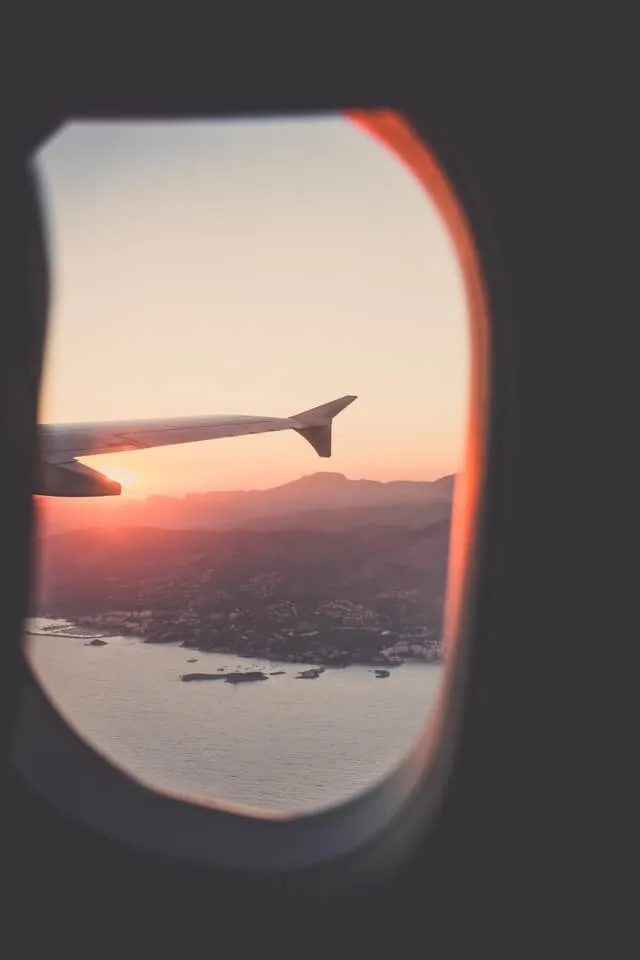 Travel Safety Tips: While You Are Away
Have Emergency Details Written Down
In the event of an emergency, you may not be able to think straight, but having your emergency numbers and insurance contact details to hand can help you get what you need quickly without panicking. It's also very helpful to have local emergency numbers close to hand too.
We recommend having a copy of your emergency contacts and other details on your phone (I use the Docs app) and one copy physically written down and stored with your passport or in your purse. You can also get it laminated to protect it from moisture.
Pack a First Aid Kit

First aid kits are basic travel essentials and can help you deal with bumps, scrapes, bellyache, pain and more. Most first aid kits include band-aids, gauze, a small pair of scissors, bandages, tape, antiseptic wipes, safety pins, tweezers, whistle, cotton buds etc.
You can pick up a small pre-packed first aid kit including all of the above for a few dollars and then customize it for your needs and your destination. For most places, we recommend including some sunscreen, anti-histamines for allergies, pain-killers, re-hydration salts, and anti-nausea medication for rough journeys.
Don't Dress Too Touristy
If you're the kind of tourist that likes to buy a lot of city merch and dress up touristy, we're sorry to disappoint you, but that might not be the best way to ensure safety. Nowadays, there are a lot of thieves and pickpockets walking around places, especially in big cities such as Rome, Paris, or London.
Wearing city merch and looking like a typical tourist may make you vulnerable to these small criminals. You'd be surprised to know how many people are taken advantage of by taxi drivers or locals in big cities because they behave like tourists. By trying to blend in with the locals, you will avoid any unwanted and uncomfortable situations that could lead to your wallet being stolen (or something worse)…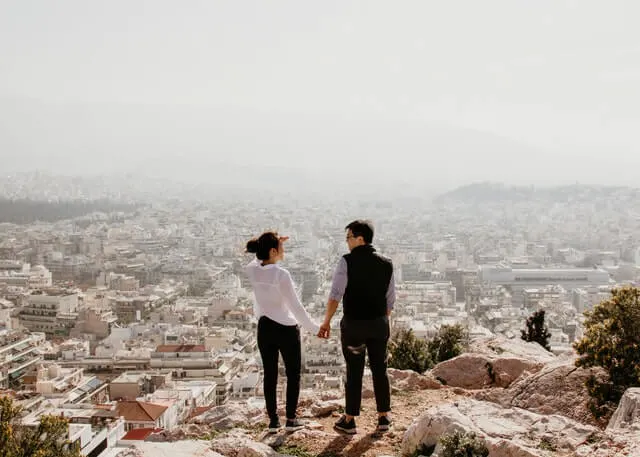 But DO Dress Appropriately
While a lot of skin showing is common at beach destinations, it will make you stand out like a sore thumb in cities, religious sites, or conservative countries in general. This advice is relevant to both men and women (although women showing too much skin is something we deal with specifically in the travel safety tips for women section below.)
By researching your destination before you travel you can get an idea of how locals dress, and culturally what is expected of tourists. For example, in the Middle East and Islamic countries, women visitors are not bound to wear Muslim clothes but are expected to dress conservatively out of respect for their culture.
As a visitor anywhere, you should always be respectful of the people and places you are exploring – and that is not limited to just your clothing.
Leave the Flashy Jewellery at Home
In the same vein as the above, flashy jewelry may look out of place in most destinations and in almost all, is likely to attract unwanted attention and make you a target for thieves (or worse). Leave the bling at home.
Safeguard Your Hotel Room
From 5* hotels to renting a bedroom in a private house, a little extra locking mechanism on your door can give you peace of mind you didn't know you needed.
Two of the most common extra locks are doorstop alarms, which when placed behind and under a door acts as a wedge to provide extra resistance when opening the door, with a corresponding alarm to alert those inside the room. The second is simply known as a portable door lock and fits into the existing locking mechanism of a door – without causing any damage, of course.
Both are great forms of travel safety gear and we recommend traveling with both. This way if your hotel room door opens outwards, the portable lock will still work where the doorstop won't, and in reverse, if you can't use the portable lock for whatever reason, you have the doorstop alarm ready to go.
They are both small and lightweight (the linked set is cheap too) – and can easily be packed inside a shoe or trainer. It's a no-brainer for me.
Be Aware of Your Belongings and Surroundings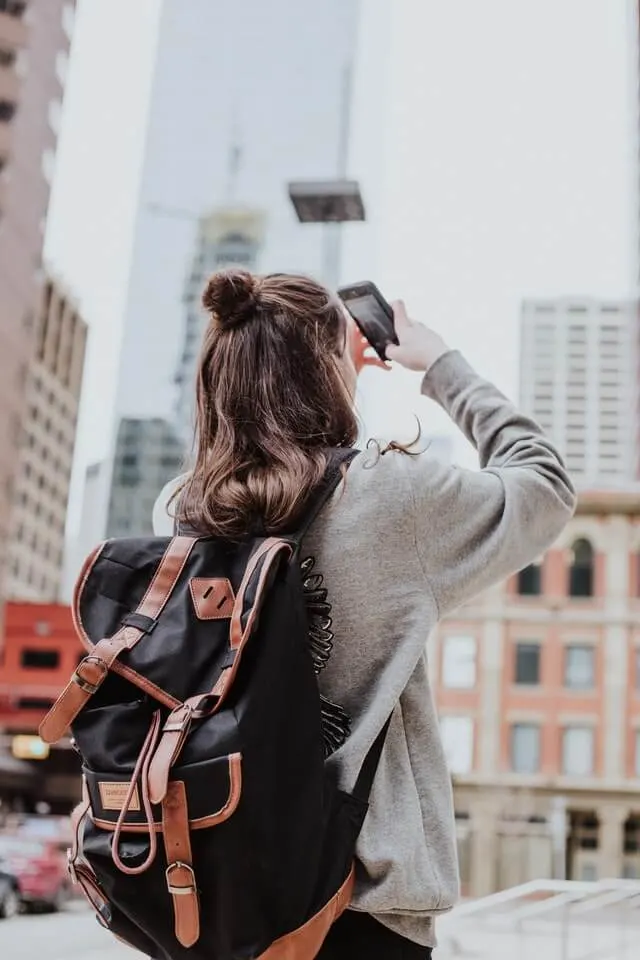 While travel and exploring is super exciting, gazing up in wonder at a building or monument could be the perfect time for a pickpocket to well, pick your pocket. The same goes for public transport, in crowds, in tourist hotspots, etc.
Be conscious of your belongings and your surroundings at all times. Make sure your day pack is lockable or secure in other ways, and keep money hidden. (Money belts and bra pouches are great and often made with rip-safe material and have RFID blocking technology).
Keep in Touch with Friends and Family but…
Staying in contact with friends and family will make them less worried about your travel adventures, but it could also help if you are in a sticky situation. In the worst-case scenario, when someone goes missing, the first thing the police do is ask their closest friends and family members whether they had been in contact.
Those little check-ins and small conversations (and the itinerary you left with them!) could contain clues about what might've happened during the trip. As much as we don't want to believe that something like this could ever happen to us, it's better to be safe than sorry.
In case of an event like this, you'd be happy to know that you've let people know where you were located before something bad happened. Sure, you don't have to share your location every step of the way but an occasional check-in here, and there wouldn't hurt.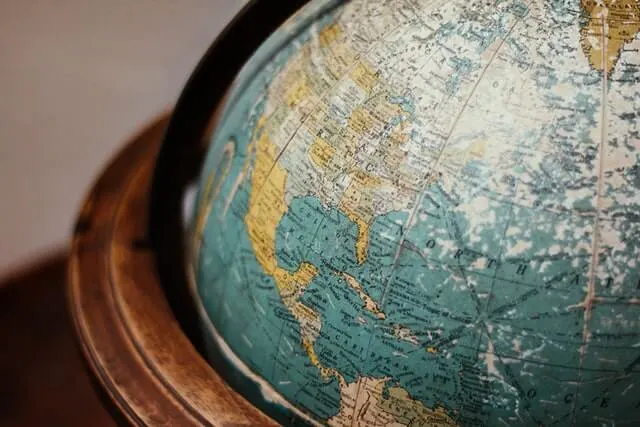 …Be Careful When You Post Online
Sure, we all like to share our adventures on Instagram and maybe even brag about our trips, but none of that is worth sacrificing your safety. How could a couple of Instagram pictures put your safety in question, you may ask? You'd be surprised to know how many stalkers are out there waiting to pick their targets.
By posting about your travels, you may reveal your location to someone with malicious intentions. You never know who may have an eye on you, especially when traveling alone. Make sure not to share posts or stories about restaurants, cafes, or sites before you have left that location. That way, you'll be sure that no one can come and trace you through your Instagram updates.
Also, posting blow-by-blow updates about your trip could let potential burglars back home know that your house is empty – that's not to say don't share your adventures, just be sure to check your privacy settings on social media that you are only sharing with friends and family.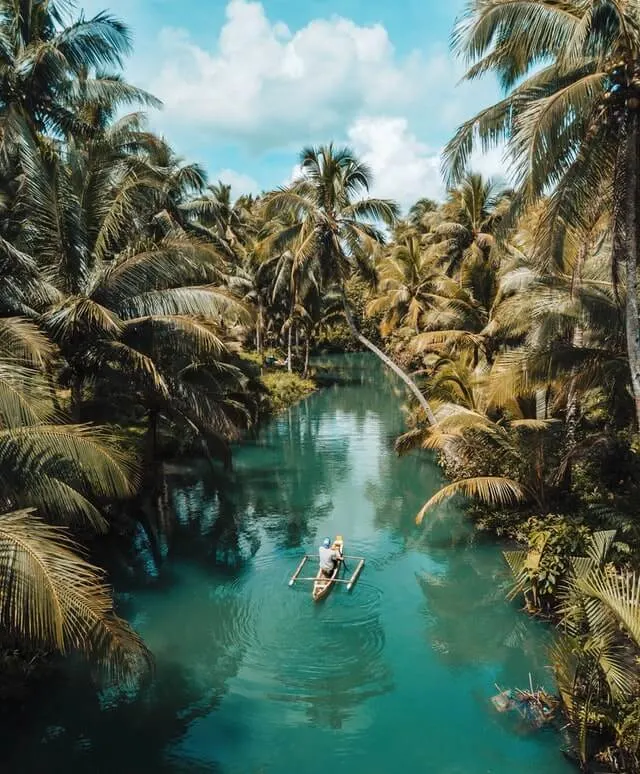 AND Stay Away from Public WiFi
As we've mentioned above, staying safe while traveling takes more than just looking after yourself and your belongings in a physical sense. We live in a world where online safety is becoming more important since thousands of cybersecurity attacks occur every second. With that said, you must protect your data and devices when entering a new country or region.
Once you arrive at your chosen destination, try to stay away from free public WiFi, as this is usually the place where most attacks occur. Why? Because it's really easy to breach someone's device if they're connected to the same network as you are. Hackers use public WiFi networks as fishing pools for new cybercrime targets.
Carry Multiple Credit Cards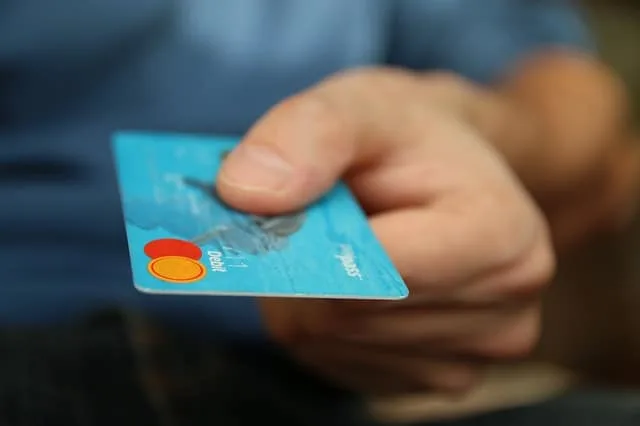 If you have the financial facility, we recommend always traveling with more than one debit card or credit card – preferably from different banks or financial institutions. And to keep them separate.
This will allow you to have one as your main spending card, and one as a backup. This means if your main card is lost or stolen (or is eaten by a rogue ATM! etc) you will still be able to access some money.
We recommend credit cards over debit cards because a credit card is always post-paid, which means you will have access to funds you may not otherwise have, and as such, if you need to buy an expensive flight home, you will have funds readily available. (Even if you do plan to reclaim it on your travel insurance later down the line).
We would also recommend having one card each from the two major payment systems – Visa and Mastercard, if possible. While it is rare that somewhere may only accept one and not the other, it can happen. Moreso, an AMEX card may have even more limitations, depending on the destination. (For example, I didn't bother taking my AMEX to Africa).
Limit the Amount of Cash You Carry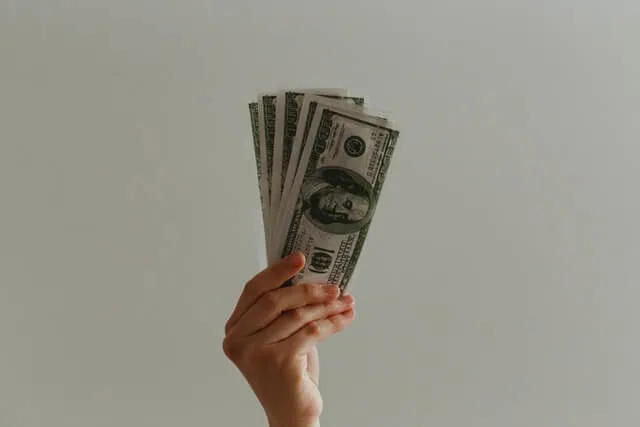 Carrying large amounts of cash is a recipe for disaster. It can make you a target if you accidentally flash it, or it can be gone in seconds if your bag or wallet gets stolen. (We recommend a money belt if traveling overnight or on public transport to keep your money, passport, and other valuable documents close).
Carry only what you need on a daily basis, have the majority of the rest in a secure place, and a third stash of emergency cash somewhere separate and secure that you can use as a backup.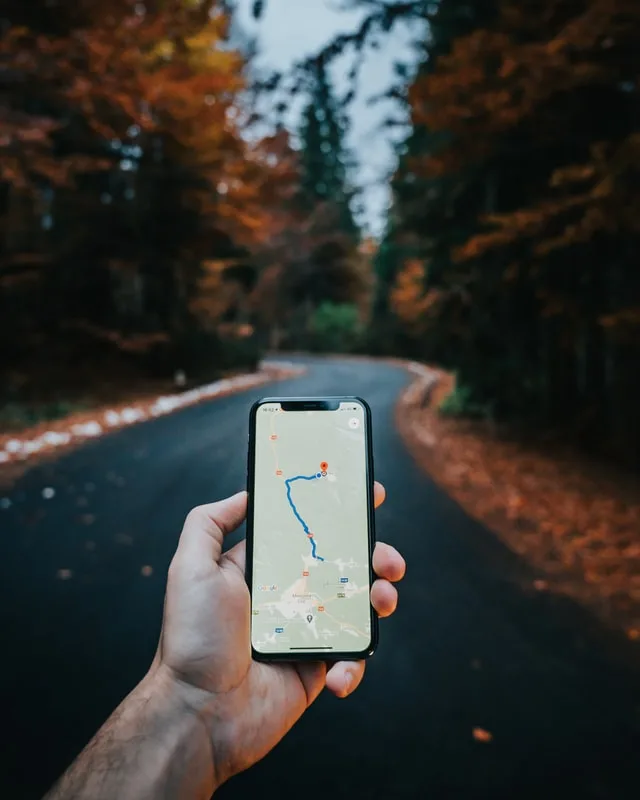 Knowing exactly where you are going – whether you are walking or in a Taxi/Uber/Lyft – can not only save you time and money, but is a huge deal when it comes to personal safety.
When walking, knowing where you are going will allow you to walk confidently, and make you look less like a target; and in a rideshare will allow you to check the driver is going in the right direction (and not taking the long way round) and share your location with a friend or family member – even if they are not on the trip with you.
If you're wondering (or worrying) about being able to use GPS in a foreign country, or don't plan on getting a local sim card – we highly recommend downloading the Google maps of where you are headed and downloading Maps.me. Both allow you to use them offline and give A-to-B directions between points.
If Hiring a Car, check the vehicle for damage before you set off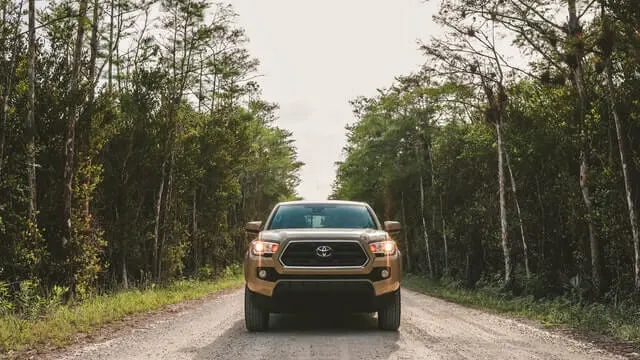 Picking up a vehicle at the start of a road trip can be one of the most exciting moments when traveling, but don't get caught out by not checking for damage before you set off – or having the relevant insurance while you are away.
Rental cars are not always in the best condition, and you don't want to get the bill for someone else's mistake when you drop it off. It's best to do a lap around the car and note any scratches, bumps, or dents either on the paintwork or the wheels (don't forget to check the roof and the interior and car seats!) and make sure those are communicated to the hire company.
It's also a good idea to ensure you follow any other rules that the rental car company has set out – if the is a distance per day limit, roads you are not permitted to drive on (e.g. unsealed), and what the fill up rate is if you return it empty! It's the little things that add up!
Know Where to Save and Where to Splurge
Whether it be spending a little bit extra for a decent hotel room over a hostel with a dodgy vibe; or paying for an Uber home instead of walking alone at night (especially if you have been drinking) or joining an organized tour with other travelers, knowing where to spend a little bit extra to enhance your personal safety is one of the best life skills you can have.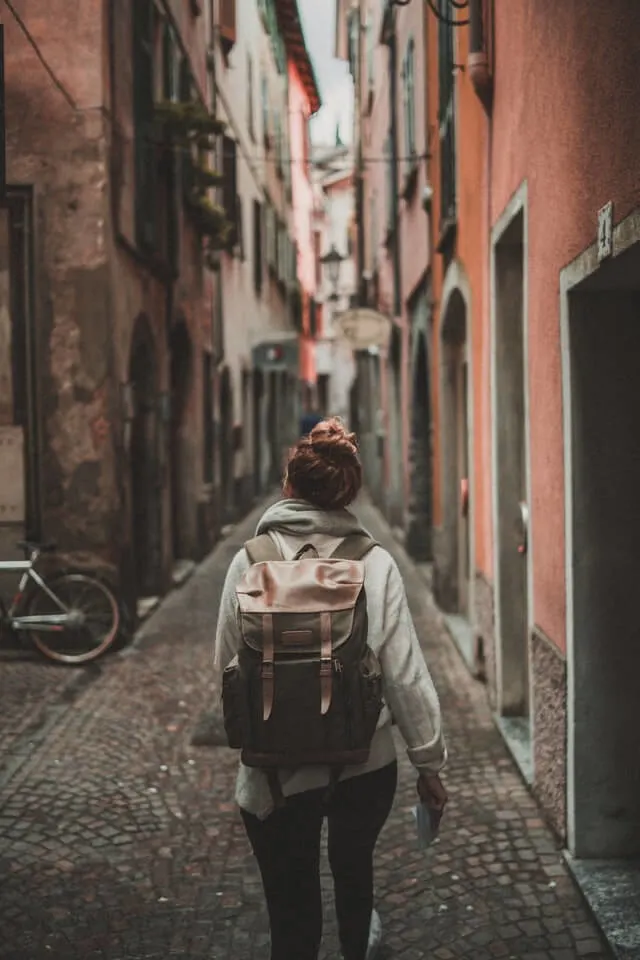 Register, Visit or Get in Contact With Your Country's Embassy or Consulate
Many countries have tourist protection programs located in their embassies across the world. For example, if you're a US tourist you can register with the Smart Traveler Enrollment Program. It's a free program designed to make a destination's local embassy aware of your arrival and can keep you constantly updated with the latest safety information. Canada has their own version called the Registration Of Canadians Abroad. Australia removed its travel registration system, but has 'crisis' pages that can be activated in response to certain events, and the UK doesn't have any such program.
Regardless, the folks at your country's embassy in your destination could also assist you in case of numerous situations, whether you end up losing your passport and personal belongings or if something far more dangerous/serious takes place. (In my case, I was in contact with my embassy when trying to get home during the virus-times).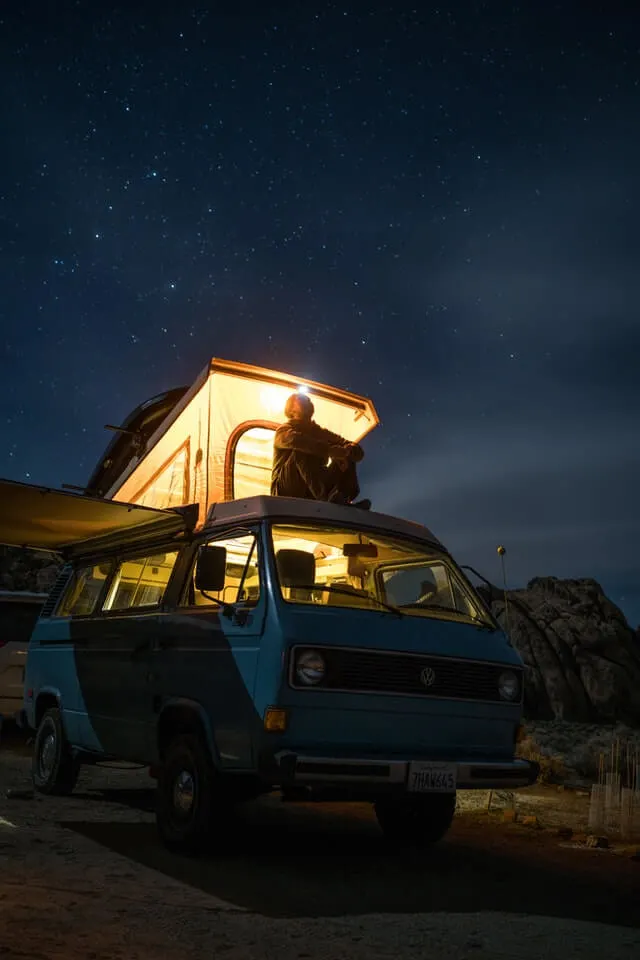 As well as sharing too much online – you can also share too much with strangers. Whether it's new friends at a bar, or shopkeepers being overly friendly – you never know who could have ulterior motives.
The best way to keep the conversation light is to not share personal information and only give vague information regarding where you are staying – the area, rather than your street or hotel; maybe it's close to a certain landmark, etc. You could also mention it's not your first time visiting, which with an air of confidence, could stop someone from thinking you are an easy 'mark'.
If you're feeling vulnerable in the conversation or don't want to share any information at all (or sense another warning sign) – trust your instincts and make something up. A little white lie isn't going to hurt anyone, and genuine people won't care or probably notice.
Food and Water Safety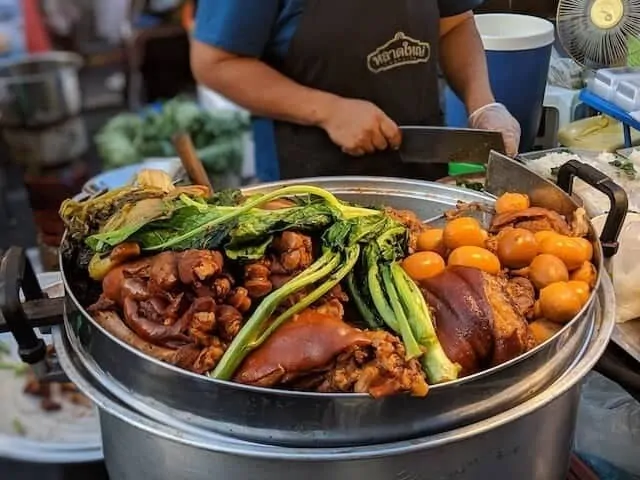 When it comes to food safety, depending on your usual eating habits, your sensitive stomach may be your biggest adversary when you are in a foreign country. But besides that, when picking a restaurant, cafe, or even a street food vendor to buy a meal from look for places that are clean, are frequented by locals, are busy, or have long lines – and when it comes to fruit, only eat fruit you can peel to avoid bacteria.
When it comes to drinking water, we all know it is necessary for life and healthy living, but depending on where you are traveling, it may not be as readily accessible as you are used to at home. Ideally, we recommend traveling with a travel water bottle – and where you know there won't be the facility to refill it from the country's taps or drinking fountains, a Lifestraw (or steri-pen or equivalent) is a great way to filter your water on the go.
Drink (Alcohol) Responsibly + Keep an eye on your Drinks.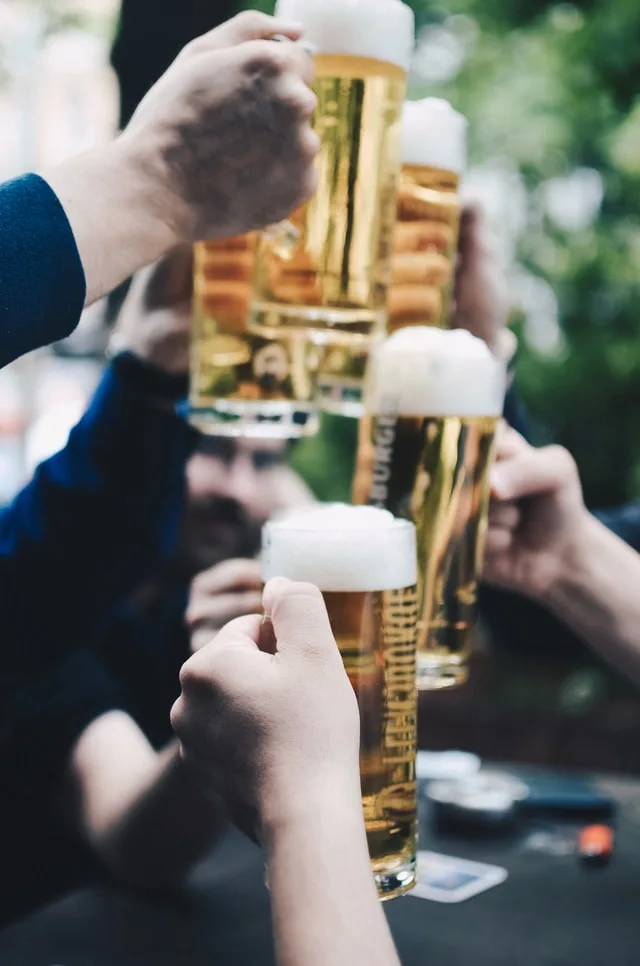 Wherever you are – be it a bar, club, hostel, hotel, party, festival, etc – being able to drink responsibly and keeping an eye on your drink are simple travel tips that are really important when it comes to being able to protect yourself. Although we know it is easy to get carried away and when we travel, drinks can go down quite easily – especially if they are cocktails in the Caribbean, sangria in Spain, wine in Western Australia (you get the picture!).
Drinking can lower your inhibitions and make you less aware of unwanted hands on you or your property – and that goes for men and women – which is why not going overboard on the booze (or other mind-altering substances) is one of our top safety tips for travelers of all genders is paramount to personal safety.
Don't Do Stupid Things for Photos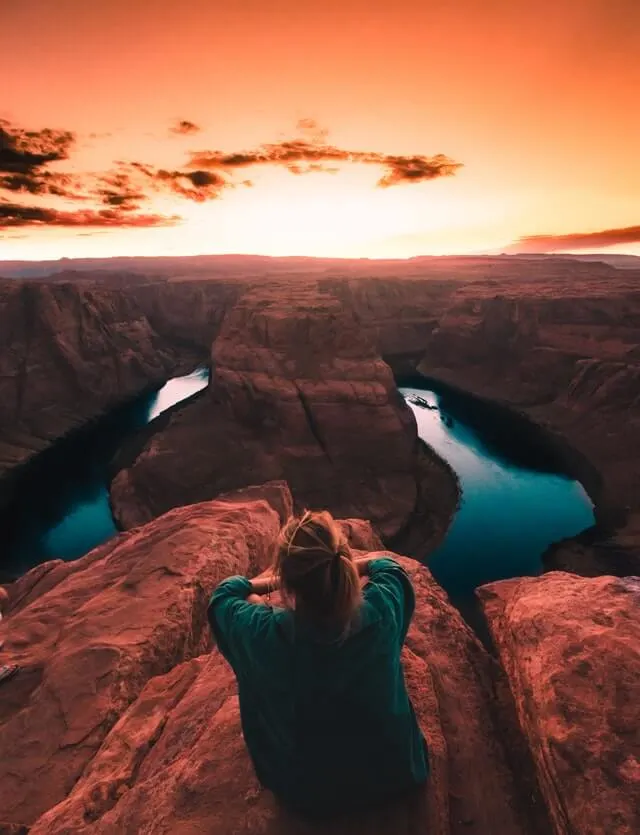 This one should be obvious, but if the fence says don't climb – don't climb. If there is a ledge, the aim shouldn't be to get as close to the edge as possible. Too many people have tragically died or been seriously injured trying to get a 'cool' photo.
The signs not telling you to do something are often not only for your physical safety but for the safety of the other people or animals also. And where the signs prevent trespass on personal or religious sites, obeying them respects the locals and their customs, traditions and even their private property.
If Riding a Bike or Scooter – Wear a Helmet
Not only is it a road safety law that both a driver and a passenger must wear a helmet in most countries when riding a bike or a scooter, even where it is not, wearing one is just common sense; not to mention paramount for your personal safety.
Safety Tips for Solo Female Travelers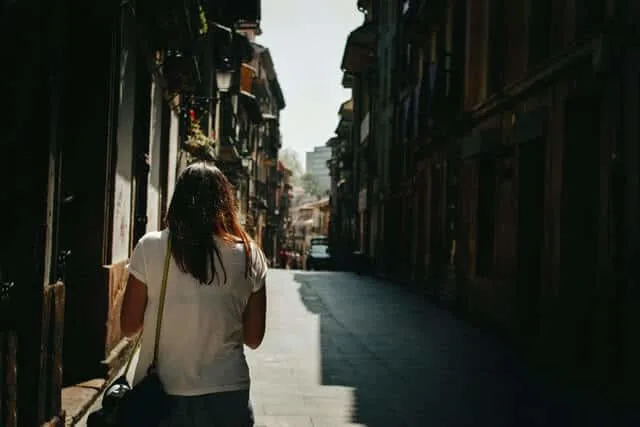 A lot of destinations are generally safe for solo female travelers with most safety tips coming down to common sense.
Most of the safety tips below are true for women traveling alone anywhere in the world – (and some have been mentioned above and are relevant to any solo travel) but are good to keep in mind wherever and wherever you are exploring. Click here for our full list of solo female travel tips:
Keep an eye on your belongings (bag/camera/phone etc) and be aware of your surroundings (for example, don't have your head down glued to your phone)
Ensure your day bag is lockable (or otherwise secure) and think about investing in hidden pocket clothing (my favorite is my infinity scarf)
Be cautious and vigilant in busy areas, on public transport or in crowds with lots of people (particularly train stations or markets).
Project confidence and situational awareness when exploring.
Even if you are traveling alone, you are never traveling alone. You're always waiting for your friend, on your way to meet a partner, etc.
Carry a personal alarm or safety whistle day to day; and have a doorstop alarm and portable lock for your hotel room.
Have two debit or credit cards – linked to different accounts – and don't carry them at the same time (in case one gets lost/stolen/swallowed by a rogue ATM) to make sure you have access to your funds.
Get travel insurance (if you can afford to travel, you can afford travel insurance) – and carry details of the travel insurance company with you.
Be mindful of your drinking – that's not to say not to drink, but alcohol lowers your inhibitions and reaction time.
Try to avoid exposing too much skin with your outfits. While it shouldn't imply anything, skimpy outfits make you stand out and can encourage unwanted behaviors. (As I said, it shouldn't but it can – and is something to keep in mind when you pack for your trip). Obviously, beaches and beach towns are the exceptions, but as you move further from the water, it would be best to dress more conservatively.
And that's a wrap on our top advice for travelers! Bon Voyage!
Now that you know all the tips and tricks on how to stay safe while traveling, have fun planning your next adventure without stress.

And if you loved our complete list of safe traveling tips (or now someone heading away that could use them!) please pin, tweet, flip, or share. I'd really appreciate it!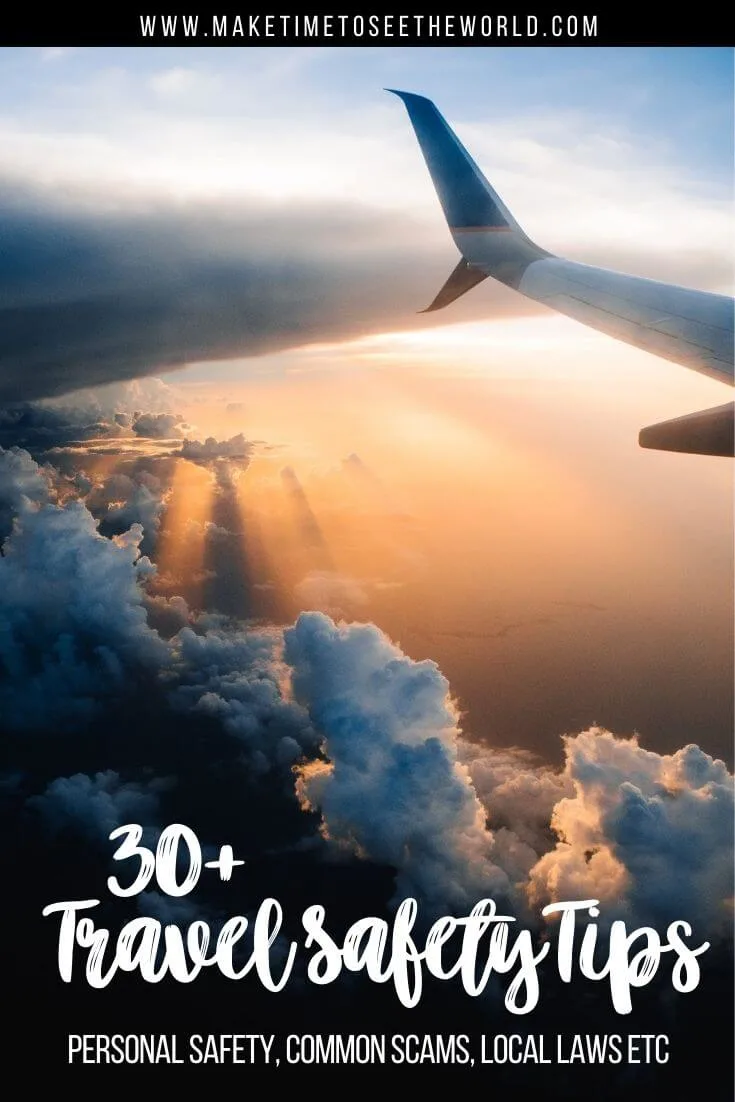 READY FOR MORE TRAVEL INSPIRATION? YOU MIGHT BE INTERESTED IN THESE TRAVEL TIPS, TRAVEL ARTICLES, DESTINATION GUIDES, BUDGET TRAVEL RESOURCES, PACKING GUIDES AND RELATED POSTS ABOUT OTHER PLACES PERFECT FOR NORTH AMERICA TRAVEL:

Hi There! Thanks for reading our ultimate guide to 3o+ Travel Safety Tips to know before you go. I just wanted to let you know that this post contains affiliate links, which means if you purchase something after clicking a link, I may get a small commission – which is at absolutely no cost to you. If you enjoyed this article and are going to be searching for some of the things I mention anyway, I would love it if you could click through from the links above & thank you in advance! Read my full Disclosure here.
And a huge Thank You for reading the MakeTimeToSeeTheWorld travel blog.