Cincinnati (Ohio) probably isn't a city on too many people's lists of must-see places in the United States. But it really should be!
Cincinnati is best known for being home to Graeter's Ice Cream, Procter & Gamble and the Reds baseball team; and is the third-largest city in Ohio, with a population of just under 300,000 people.
And there are plenty of things to do in Cincinnati Ohio if you're looking for somewhere new to spend the weekend – and some great day trip options if you want to explore more of the state.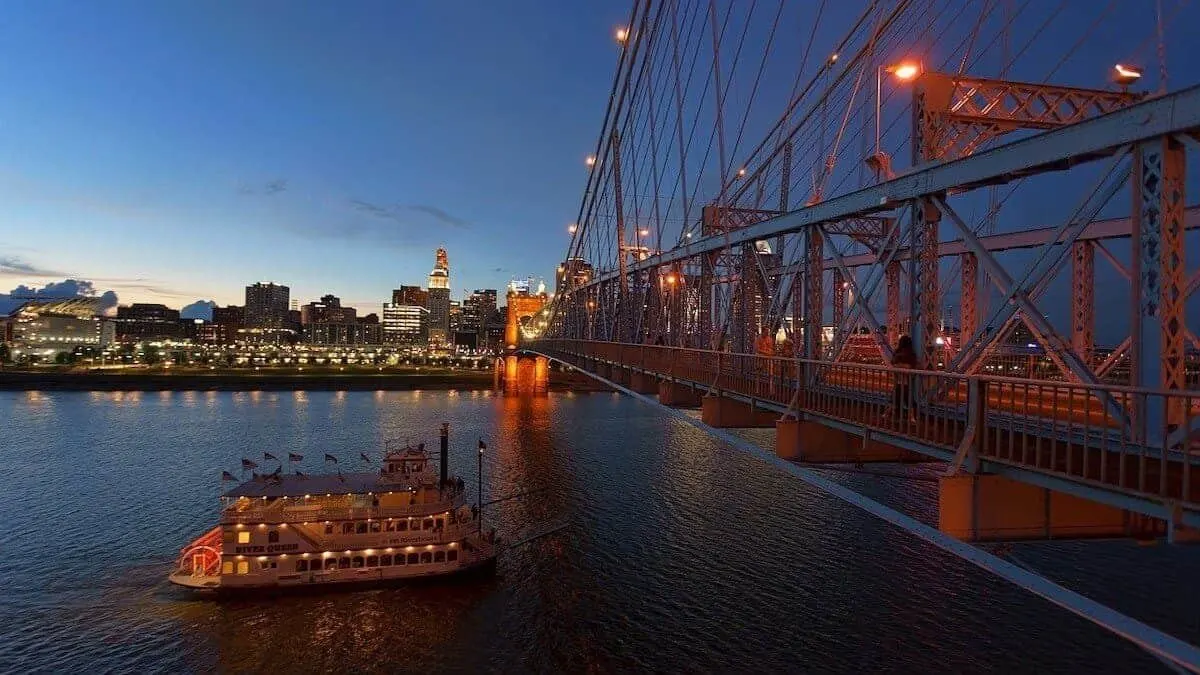 Disclaimer: Almost all posts on this site contain Affiliate links, and this one is no different. This means that if you click on any of the links in this post (and make a purchase) I may receive a small commission at absolutely no cost to you. Each post is carefully crafted to (hopefully!) answer all your questions and recommendations are made where we believe they will improve your trip and help with your planning. As such we thank you in advance should you decide to click & buy. Read my full Disclosure here.
This is a Guest Post by Madolline Gourley of One Cat at a Time
Essential Cincinnati Travel Tips: What To Know Before You Go
Where to Stay in Cincinnati
Luxury (from $250 per night): The 4* Curio Collection by Hilton (The Cincinnatian Hotel) is located in the heart of the city with beautifully designed rooms, onsite restaurant, bar and fitness center and free WiFi in public areas.
Mid-Range (from $140 per night): The 3* Millennium Cincinnati is located in the financial district with a rooftop pool and is within walking distance of many of Cincinnati's tourist attractions.
Budget (from $85 per night): Quality Inn & Suites are located 10km from the center of Cincinnati and perfect if you are on a budget and have an outdoor swimming pool, free parking, and free WiFi.
How to Get Around Cincinnati
I found Cincinnati to be mostly walkable. But, like most places, Uber and Lyft are affordable transport options for those areas not serviced by public transport. The city also offers a bikeshare system, Cincinnati Red Bike, where you can hire a bike from $8/day.
How to get to Cincinnati from the Airport
The Cincinnati airport is actually located in the state of Kentucky, not Ohio. But it's only 30 minutes from downtown Cincinnati depending on the time of day and traffic.
A shuttle is another way to get to and from the airport for those wanting a cheaper transport option.
Top Things to do in Cincinnati Ohio
Findlay Market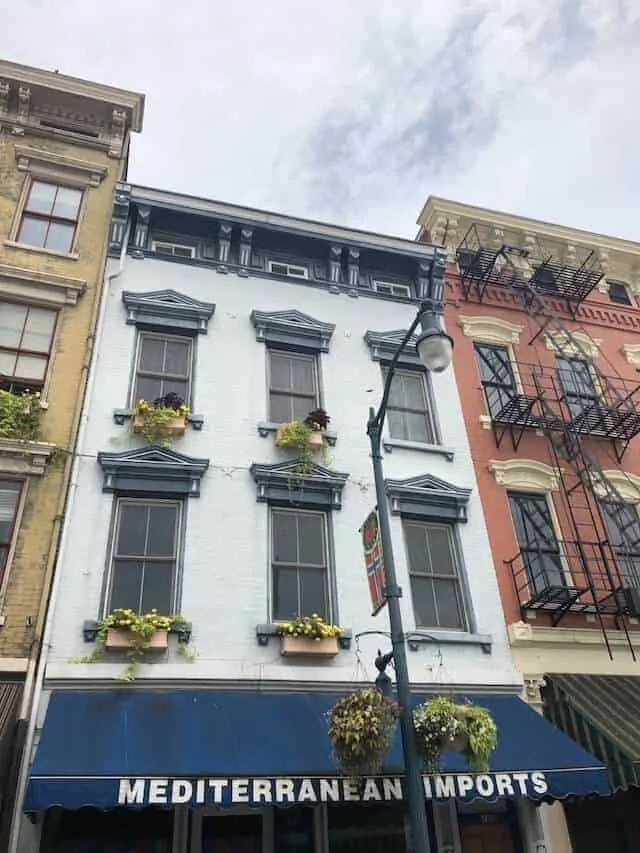 Findlay Market, located in the Over-the-Rhine neighbourhood, is Ohio's oldest continuously operated public market.
It's open from Tuesday to Sunday, and it offers locally grown fresh produce, international foods, and deli goods. The market's old-fashioned vibe and stallholders' small-town hospitality only add to the experience.
And there are beautifully painted buildings on either side of the marketplace and in nearby streets. Appreciating the architecture kept me occupied for hours after finishing up at Findlay Market.
.
Over-the-Rhine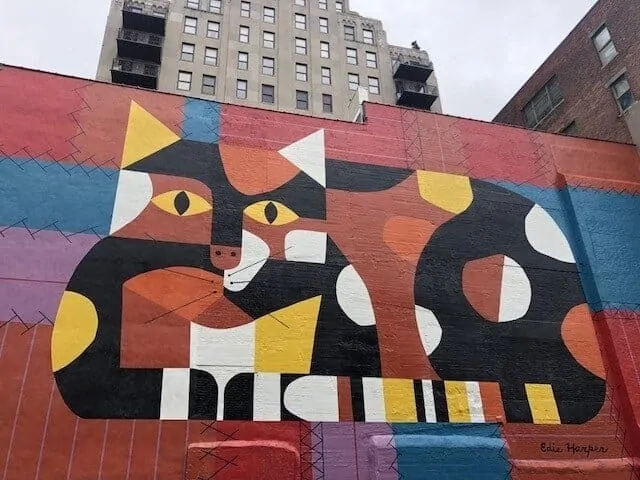 Many locals told me the Over-the-Rhine neighborhood used to be where working-class German immigrants lived.
There's still some dodgier parts to Over-the-Rhine, but Vine Street's where it's all happening. Like any gentrified neighbourhood, 'OTR'—as the locals call it—is filled with cafes, bars and restaurants, independent stores, and plenty of street art.
Mica 12/v was one of my favourite shops. It sells local art and crafts, homewares, clothes and accessories, and fun bric-a-brac. Over-the-Rhine's easily doable after—and walkable from—Findlay Market.
.
John A. Roebling Suspension Bridge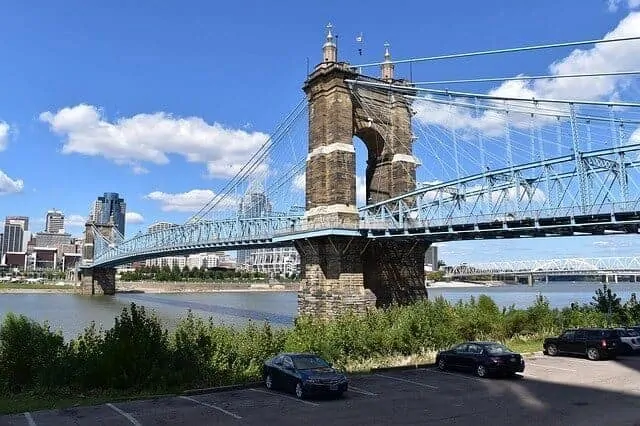 When you're done in Over-the-Rhine, continue toward downtown.
The John A. Roebling Suspension Bridge, once known for being the longest suspension bridge in the world, connects downtown Cincinnati to Covington, Kentucky.
You can walk across it or enjoy the view from the family-friendly Smale Riverfront Park.
Foodie Walking Tour is One of the Things to do in Cincinnati
If you prefer to take things at your own pace, a foodie focused walking tour around Cincinnati will be right up your street.
Spend a couple of hours with a local city guide as your journey outside the hustle and bustle of Downtown Cincinnati and across the Ohio River for a great opportunity to capture some spectacular views of the city.
Your tour wouldn't be complete without some tasty local snacks along the way and a stop off for pizza and ice and cream is guaranteed.
RELATED –
Want to add a little tipple to your walking tour? There are specialty tours for both
beer fans
(which also comes with BBQ Pork!) and
wine lovers
!
Cincinnati's Painted Ladies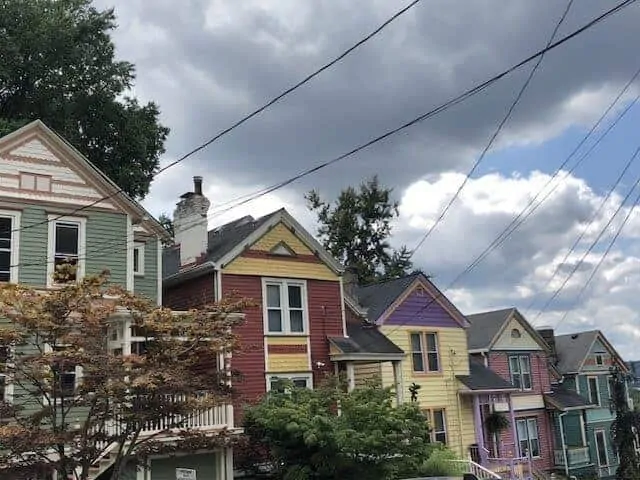 While they're not quite as famous as the San Franciscan Painted Ladies, they're just as fun. You'll find Cincinnati's Painted Ladies in the city's oldest neighbourhood, Columbia Tusculum.
Tusculum Avenue's a (really long) street lined with colourful homes. You can visit Alms Park, known for its views of the Ohio River, while you're in the area.
Soak up some culture at the Cincinnati Art Museum
Considered by many as one of the top art museums in the country, a visit to the Cincinnati Art Museum is a wonderful opportunity to see some masterpieces by some of the world's greatest artists including Rubens and Modigliani.
With a history that spans over 150 years, enjoy one Cincinnati museum's many exhibitions that change regularly throughout the year.
Sample some Cincinnati style chilli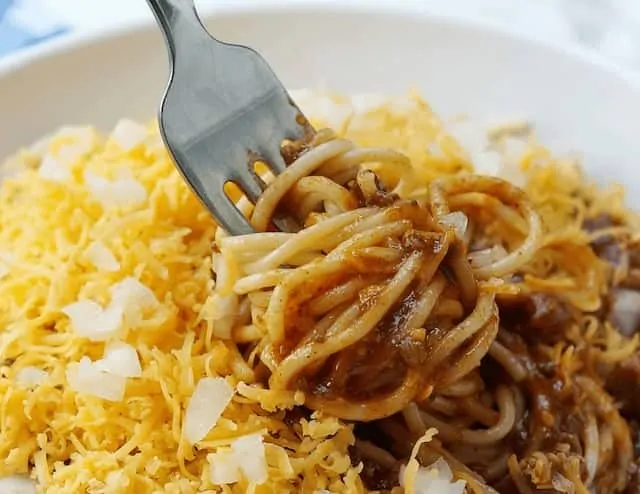 It's a way of life here in Cincinnati and no trip is complete without sampling the locals all-time favourite.
Cincinnati Chilli topped with plenty of cheese, enjoy it on your spaghetti, known as a "two-way", or poured over the top of your hot dog, called a "coneys".
Wherever you are in the Cincinnati, a chilli parlor is something you won't struggle to locate, with over 250 independent chilli restaurants found across the city.
*EXTRA* Want to cook up this (and other Cincinnati dishes) at home? Take a peek at these recipes for Cincinnati Style Chili, Geotta & Buckeye Candy!
Enjoy the views from the Carew Tower Observation Deck
It's the city's highest elevated building and well worth a visit to take in some panoramic views across the city skyline.
Make your way to the dizzying heights of the 49th floor to enjoy the views and don't forget to pick up a Cincinnati souvenir from the gift shop.
Also located in the tower is a great selection of shops and restaurants for you to enjoy.
Say hi to the animals at Cincinnati Zoo & Botanical Garden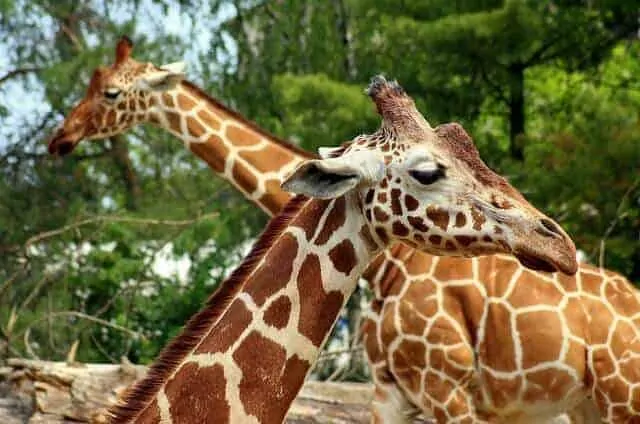 One of the city's top tourist attractions and open throughout the year, Cincinnati Zoo is home to over 580 animal species, including their famous hippo resident, Fiona and a friendly family of Giraffes who never say no to a bite to eat at feeding time.
If it's plants rather than animals you are more interested in, enjoy strolling the parks Botanic Gardens and its many exhibits, including the fascinating endangered species garden and their spectacular annual tulip display. Grab your ticket here and skip the line!
V+V Visionarium
This little store deserves a mention. V+V Visionarium describes itself as a progressive learning studio and retail shop.
All their art and goods are made by artists with a disability, and they've got an online store. V+V Visionarium also run regular events where you can get involved with their art projects.
Enjoy a picnic at Goebel Park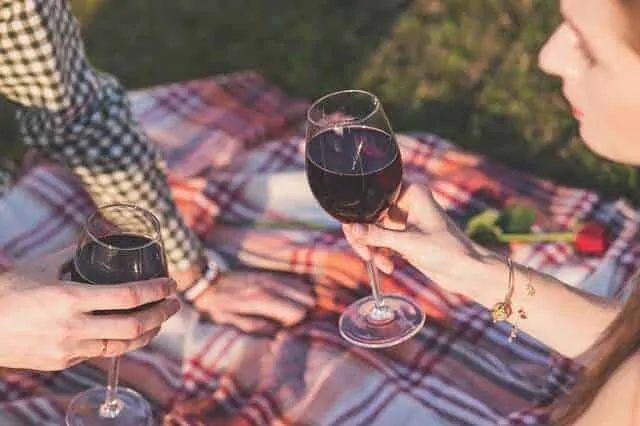 A brilliant green space in the city that is ideal for a picnic in the sun, Goebel Park offers a picturesque walking trail and a playground for little ones to enjoy.
The park is also home to the beautiful German-style Carroll Chimes Clock Tower, built-in 1979. One of the city's top historical landmarks, the clock Stands at 100ft. this 43 bell tower, chimes on the hour and features mechanical figures who act out the well-known tale of the Pied Piper of Hamelin.
Step back in time at the Cincinnati History Museum
Become a true Cincinnatian and discover the history of the 'Queen of The West' at the city's history museum.
With a host of fantastic exhibitions and special events held at the museum throughout the year, it's the perfect insight into this fascinating city, from its earliest settlers who helped shape the city we know and love today.
Catch a game at the Great American Ball Park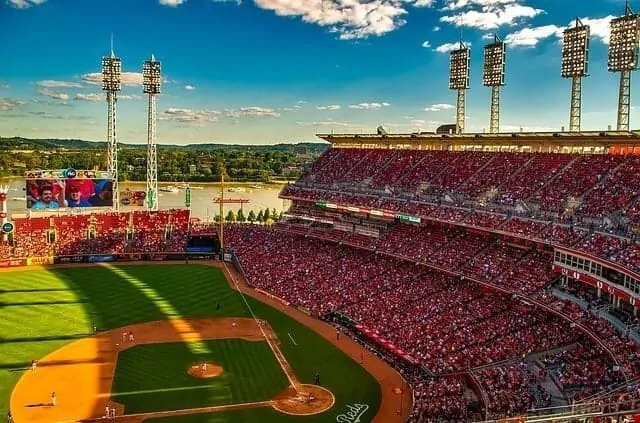 Home to the Cincinnati Reds, the Great American Ball Park is the place to catch a major league baseball game during your visit to the city.
Whether you are a seasoned baseball fan or want to experience your first ever game, you will be bowled over at the electric atmosphere in the stadium that can hold over 42,000 fans.
If you fancy learning more about the Cincinnati Reds after the game, be sure to visit the stadium's hall of fame museum afterward to make them your no.1 team.
.
Where to eat in Cincinnati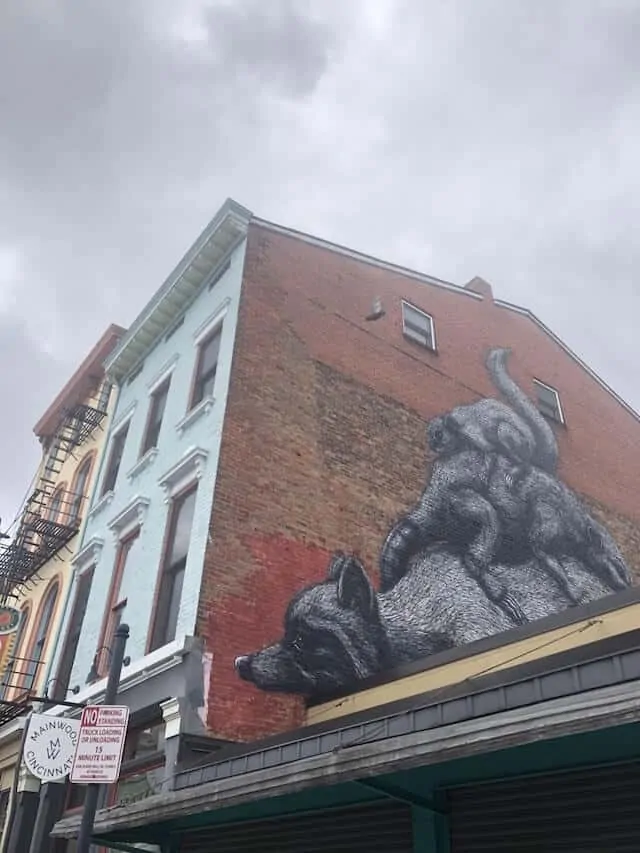 Graeter's Ice Cream has been operating out of Cincinnati for nearly 150 years. The first store was opened by the son of German immigrants (OTR locals, maybe?) in Pendleton back in 1870.
They now have 53 family-owned stores and their pints are available in grocery stores across America. Graeter's was one of the first things mentioned to me when I asked a Seattle couple for Cincinnati recommendations.
And it didn't disappoint. A Graeter's shake happened to be the first thing I ate/drank/consumed when I arrived in town. Their classic ice cream flavours include butter pecan,Dutch milk chocolate, cookies and cream, cotton candy, original salted caramel, Oregon strawberry, Madagascar vanilla bean, and Vienna coffee.
Green Papaya: Asian food's my favourite thing to eat when I'm in America. American Thai, Vietnamese, Chinese and Japanese restaurants all offer eggplant dishes, and this isn't something we really get in Australia.
So I make the most of this and order Asian takeout most nights. Green Papaya was my favourite Asian restaurant in Cincinnati. The menu's quite extensive, and Green Papaya can cater to all tastes and dietary requirements. My favourite dish, as expected, was heavy on the eggplant.
The 'crazy noodle'. The service here's quick, the staff is friendly and efficient, and most mains are under $18USD.
The Fresh Market is a gourmet supermarket offering plenty of ready-to-go meals. While this isn't your typical 'place to eat' recommendation, I really enjoyed the food here.
It's convenient and a lot cheaper than eating out. They've got a great range of healthy snacks to keep you going when you're out exploring. Cincinnati locations include Madison Road, Kenwood Square, and Voice of America Center.
The Best Day Trips from Cincinnati
Once you've spent a few days in Cincinnati, you'll probably wonder why you hadn't gone sooner. I've only touched on the attractions and food options that appealed to me, but there are lots of things to do in Cincinnati and it has its own galleries and museums, an aquarium and a zoo, and plenty of sporting games to attend. There's truly something for everybody.
And if you liked this post – or know someone heading to Cincinnati Ohio, be sure to share this with them via email, Facebook, Twitter, Flipboard or Pinterest – click the P in the share bar on the left to grab images from this post!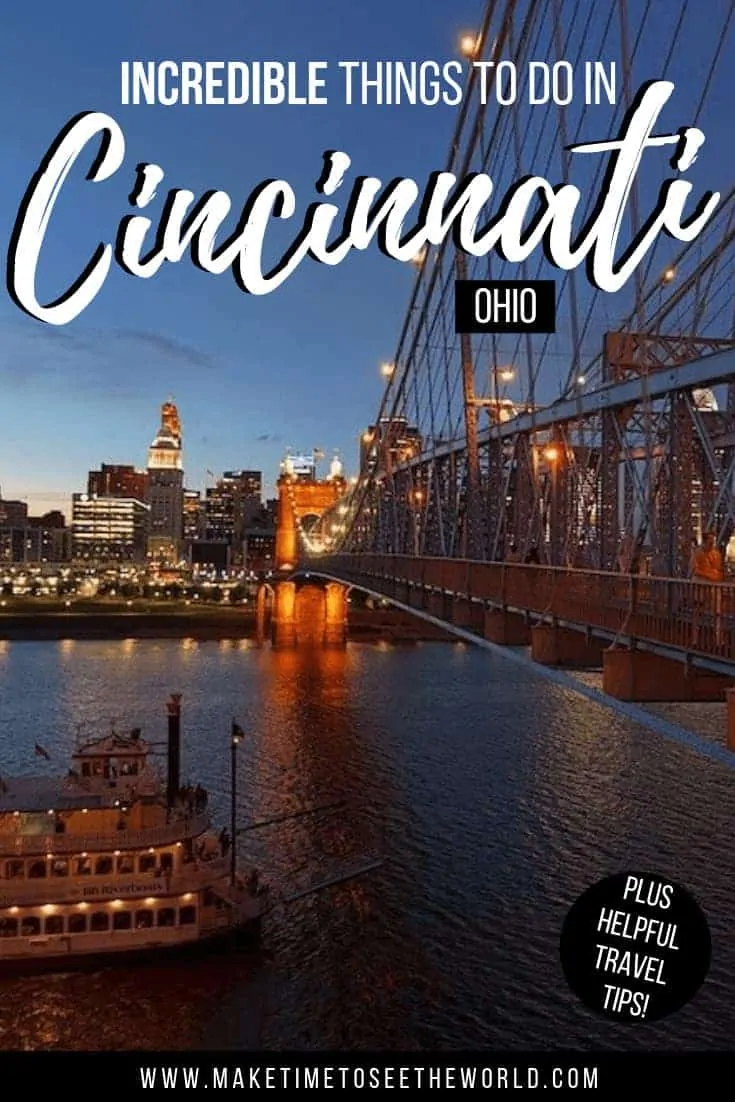 READY MORE TRAVEL INSPIRATION? YOU MIGHT BE INTERESTED IN THESE TRAVEL TIPS, TRAVEL ARTICLES, DESTINATION GUIDES AND RELATED POSTS:
Hi There! Thanks for reading our travel guide and travel tips post about Fun things to do in Cincinnati (+ Day Trip Ideas & Cincinnati Travel Guide!) I just wanted to let you know that this post contains affiliate links, which means if you purchase something after clicking a link, I may get a small commission – which is at absolutely no cost to you. If you enjoyed this article and are going to be searching for some of the things I mention anyway, I would love it if you could click through from the links above & thank you in advance! Read my full Disclosure here.
And a huge Thank You for reading the MakeTimeToSeeTheWorld travel blog.