Explore beyond the Strip with our top 20 tours and day trips from Las Vegas, including Death Valley, Hoover Dam, Wine Tasting & more!
Anything is possible in Las Vegas (it is one of the best places to visit in the USA!) and with that, we know you will want to make the absolute most of your visit to this adult version of Disneyland in the middle of the desert! Scroll through our guide below to discover some of the best tours around Vegas' much-loved sites and exhilarating day trips from Vegas and beyond for all you thrill-seekers out there.
We've got 20 incredible day trips from Las Vegas and unique day tours to explore the best of Sin City and beyond. From exploring Death Valley National Park and visiting the Hoover Dam to sipping wine on Route 66 and experiencing the neon-lit excitement of Fremont Street, there's no shortage of adventure to be had.
Whether you're seeking outdoor activities, cultural experiences, or thrilling entertainment, our guide has got you covered. Find out how to make the most of your time in Las Vegas and explore the surrounding areas with our curated list of day trips and tours. They're the perfect addition to any Las Vegas itinerary and by booking one of these tours you can be certain that you will get to experience everything this incredible city has to offer and make it a trip you will never forget!
We must admit, it wasn't easy choosing just 20 tours from Las Vegas but we think you'll agree that all of these sound pretty epic! And hopefully, you have decided which of the best tours and day trips from Las Vegas to take to help you see the best of Las Vegas and the surrounding area and make the most of visiting Nevada. Don't forget to let me know how you spent your time in LV once you're back!
Oh, and if you enjoyed this article or know someone planning their big trip to Vegas, please tweet pin or share on Facebook – I'd really appreciate it!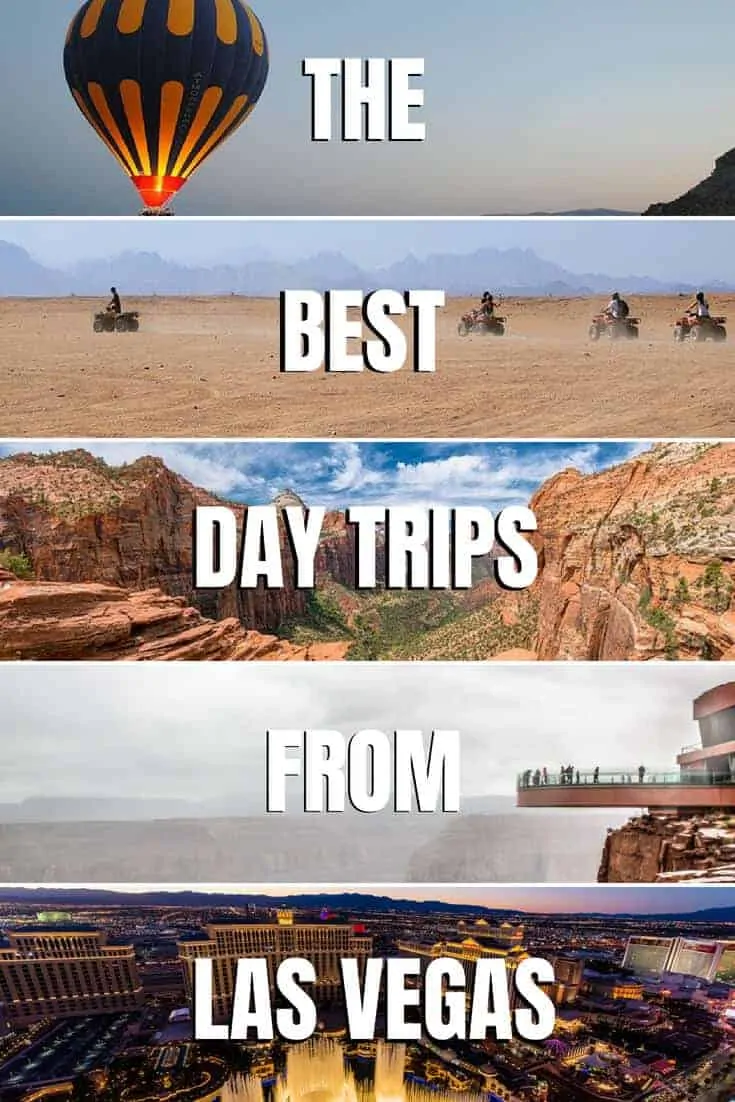 READY FOR MORE USA TRAVEL INSPIRATION? YOU MIGHT BE INTERESTED IN THESE TRAVEL TIPS, TRAVEL ARTICLES, DESTINATION GUIDES, TRAVELER RESOURCES, AND RELATED POSTS ABOUT OTHER AMAZING CITIES IN NORTH AMERICA:
Hi There! Thanks for reading my Las Vegas travel blog packed full of travel tips and the ultimate guide to Getting off the Strip! The Best Tours and Day Trips from Las Vegas! I just wanted to let you know that this travel guide contains affiliate links, which means if you purchase something after clicking a link, I may get a small commission – which is at absolutely no cost to you. If you enjoyed this article and are going to be searching for some of the things I mention anyway, I would love it if you could click through from the links above & thank you in advance! Read my full Disclosure here.
And thank you for reading the MakeTimeToSeeTheWorld Travel Blog.