Yellowstone is the world's first national park (and that in itself should be a good enough reason to visit!) But just in case it's not, we've put together a list of great things to do in Yellowstone National Park alongside essential visitor info such as where to stay and the best time to visit Yellowstone and where to stay Yellowstone to help plan your trip.
Keep scrolling to find out what to do in Yellowstone which includes colorful hot springs, mudpots, and geysers alongside hiking trails which take you to mountains, forests, rivers, waterfalls and lakes. The wildlife in Yellowstone NP is also abundant, but with over 3,000 square miles (over 7,500 square km) of habitat available, seeing some animals usually involves both luck and timing. Hopefully our Yellowstone Travel Guide can give you some inside tips to help maximize your chances!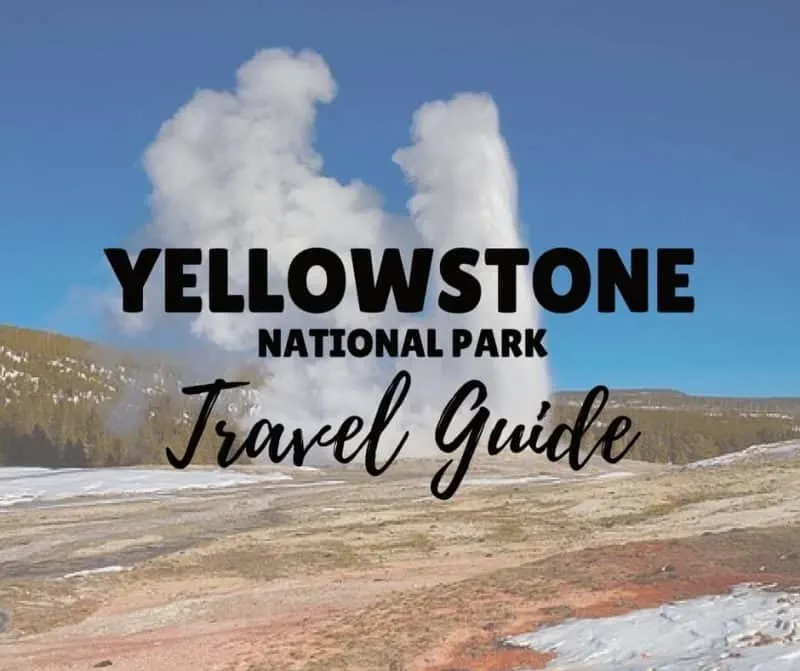 Disclaimer: Almost all posts on this site contain Affiliate links, and this guide to Incredible Things To Do in Yellowstone National Park + How to Plan Your Trip is no different. This means that if you click on any of the links in this post (and make a purchase) I may receive a small commission at absolutely no cost to you. Each post is carefully crafted to (hopefully!) answer all your questions and recommendations are made where we believe they will improve your trip and help with your planning. As such we thank you in advance should you decide to click & buy. Read my full Disclosure here.
A Guest Post by Jamie Joyner of Photo Jeepers
Check out our other National Park posts on Arches National Park, Yosemite National Park, Zion National Park and Bryce Canyon National Park for your outdoor and wildlife fix!
.
Things To Do in Yellowstone National Park

Old Faithful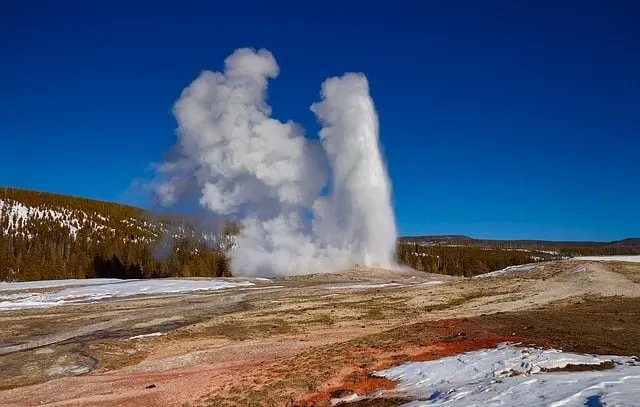 The Old Faithful geyser is a must-see for every Yellowstone visitor. It isn't the largest geyser in the world, but you can count on Old Faithful erupting approximately every hour and a half. The nearby visitors center provides a schedule. View the geyser eruptions from the perimeter or take the mile-long hike to Observation Point where you can see it from above.
.
Grand Canyon of Yellowstone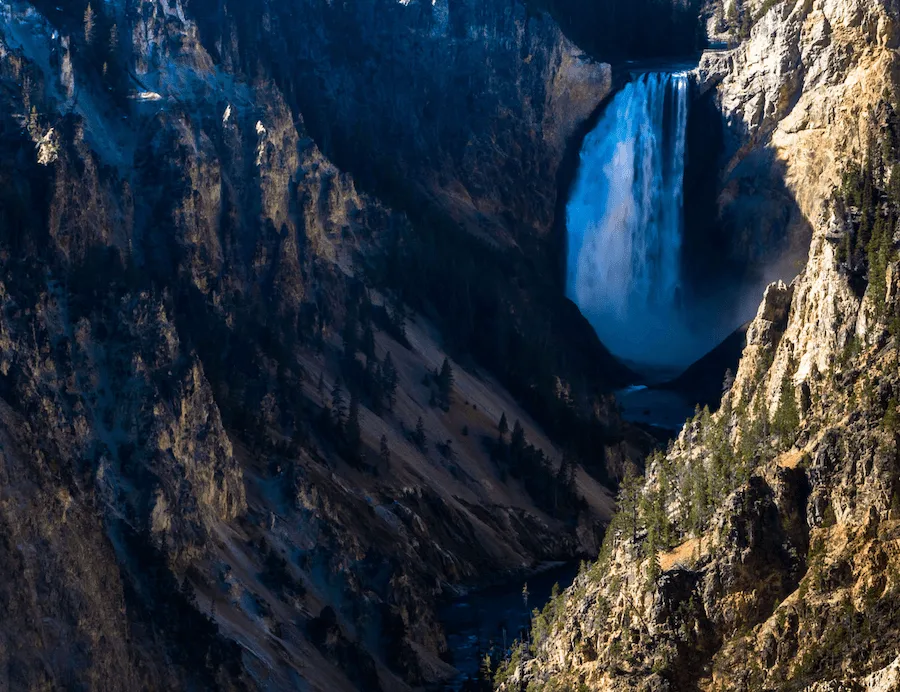 Thousands of years of erosion caused by wind, water and other natural forces have created the expansive canyon. It stretches approximately 20 miles long and about half a mile wide. The Yellowstone River that runs through the canyon is nearly 1,000 feet deep, and earns the title of longest undammed river in the country.
Hike along the various trails in the Grand Canyon of Yellowstone to view the Upper and Lower falls from several lookout areas which allow you to see the canyon and the falls from different viewpoints.
Grand Prismatic Spring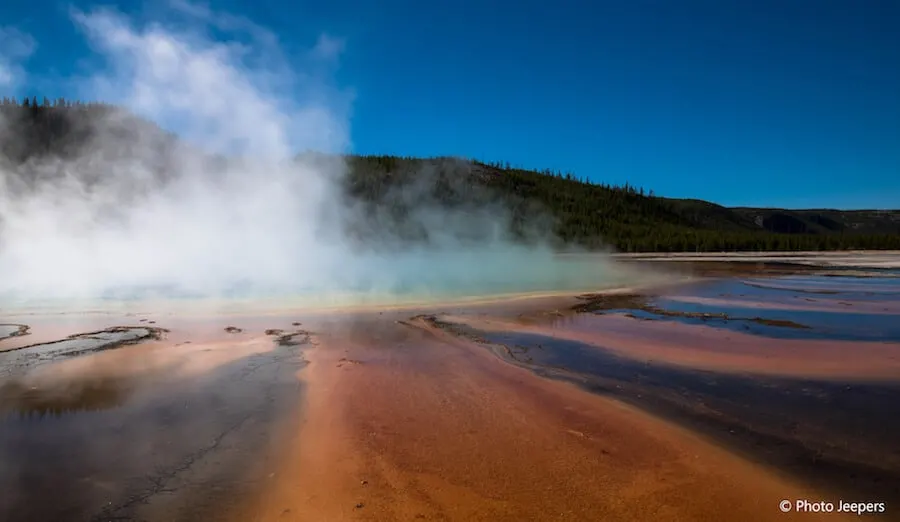 The Grand Prismatic Spring is the largest hot spring in the United States and one of the top things to do in Yellowstone National Park. Approximately 250 by 300 feet in size and around 160-feet deep, the rainbow waters of the Grand Prisimatic are what make it fascinating.
The center of the pool is blue with deep reds, bright yellows and fiery oranges encircling the edges. These colors are caused by pigmented thermophilic bacteria. The color of the bacteria is determined by the temperature of the water and it should be at the top of your what to see in Yellowstone National Park list.
RELATED: If you love seeing the National Parks throughout the seasons, this Guide to Best National Parks for Fall Colors is right up your street!
Midway Geyser Basin

Yellowstone's Midway Geyser Basin includes the Grand Prismatic Spring, Excelsior Geyser (an enormous geyser crater), Turquoise Pool, and Opal Pool. Walk across the Firehole River and along the short boardwalk to get a closer view. Be sure to stay on the boardwalk. It is illegal and very dangerous to walk in the geyser basin. There is also the upper geyser basin and lower geyser basin for those who need more of a geyser fix!
Ready for More?
Check out our Complete
US National Parks List
which includes pics, maps, highlights, history, and even a
free
printable checklist!
Mammoth Hot Springs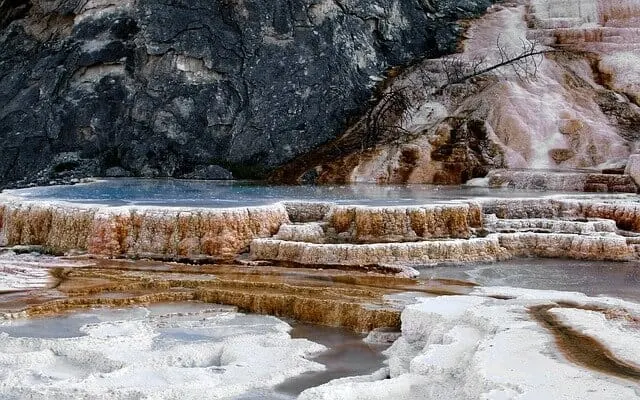 The Mammoth Hot Springs are known for the terraces that were formed over centuries of hot water bubbling up from the ground then cooling the calcium carbonate deposits. Watch for elk grazing near the edge of the springs as you walk along the numerous boardwalks. Avoid direct contact with the water, which can easily cause burns.
.
Yellowstone Lake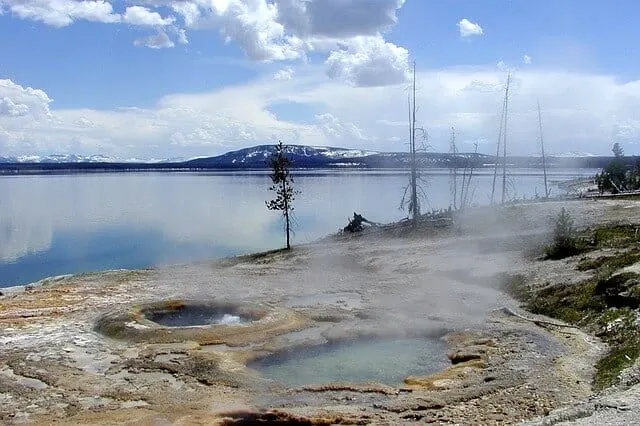 Yellowstone Lake is one of the world's largest alpine lakes and one of the biggest bodies of water in Yellowstone National Park Wyoming. At 132-square-miles and with 141 miles of shoreline its one of the best things to do in Yellowstone. The Lake was formed when the glaciers that once covered the region melted into a crater formed by a volcano. Visitors will often see moose, elk, waterfowl, and other wildlife. The lake offers excellent fishing with an abundant supply of trout.
.
Waterfalls
There are approximately 350 identified waterfalls of more than 15 feet in Yellowstone. Many can be seen from roadside trails which make for a super scenic drive. If you're wondering what to see in Yellowstone, we recommend these seven fabulous waterfalls that don't require hiking to see them (but here are our top hiking tips for beginners in case you need them!)
Firehole Falls
Gibbon Falls
Kepler Cascades
Lewis Falls
Lower Falls
Moose Falls
Tower Fall
Virginia Cascades
.
Wildlife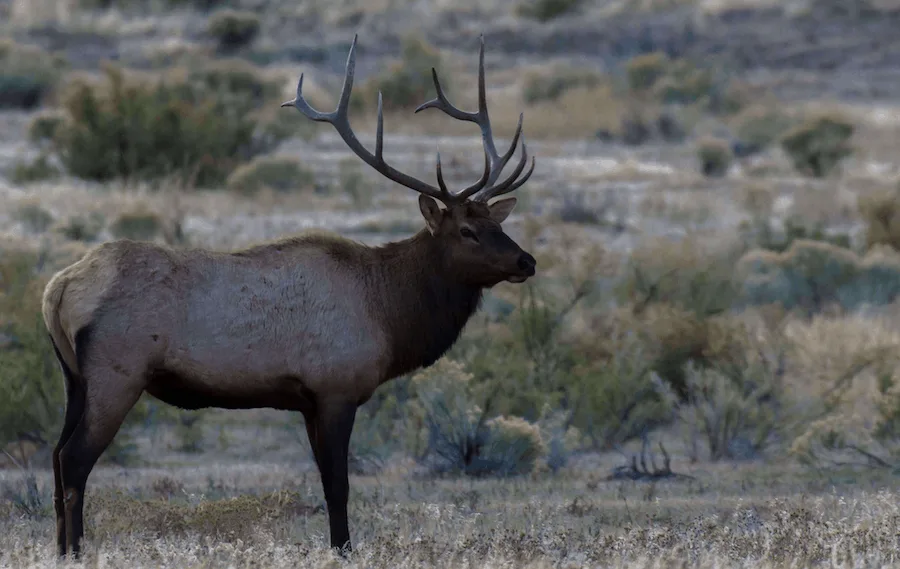 Lamar Valley is the place to go if you want to experience wildlife in Yellowstone Park. The valley has spectacular landscape views as well as abundant wildlife. You can see buffalo, goats, antelope, elk, wolves, bears, bald eagles, and more. The optimal times to encounter wildlife are early morning after sunrise, and in the evening before sunset.
One thing Yellowstone is famous for is the buffalo or bear jam. Should you be so privileged as to experience one of these, take the time to enjoy the scenery, inhale the fresh air, keep a safe distance, and carry some bear spray in case of an emergency.
Do not approach grizzly bears or wolves on foot within 100 yards (91 m) or other wild animals within 25 yards (23 m). Too often park visitors are injured by wildlife when approaching too closely. Use roadside pullouts when viewing wildlife.
.
How To Plan A Trip to Yellowstone National Park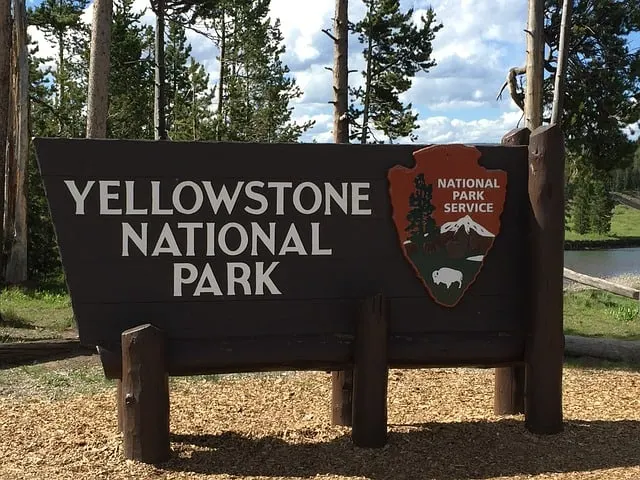 Essential Visitor Info
Planning a trip to Yellowstone National Park shouldn't be too troublesome. July and August are the only months when all facilities, roads, and services are open. Once roads open for the summer season, they are not gated at night and people may enter/exit the park 24 hours a day, seven days a week. Every other month brings a mix of options as the park prepares for, settles into, and then digs out of winter. And the Visitor education center is a great travelers resources at any time of year.
Park Fees (as at April 2021)
Individual – $20
Private (non-commerical) Vehicle – $35
Motorcycle – $30
Large Vehicle (16+ passengers) – $200 per vehicle (no per person fee)
Annual Pass – $70
All park passes (expect annual) are issued on a 7 day basis. Click here for up-to-date pricing.
Weather
Yellowstone's weather can vary quite a bit, even in a single day. In the summer, daytime highs can exceed 70F (25C), only to drop 20 or more degrees when a thunderstorm rolls through. It can snow during any month of the year, and winter lows frequently drop below zero, especially at night. Some great traveler resources for weather checking are WillyWeather app and the NPS website.
.
The Best Time To Visit Yellowstone National Park
Most people wonder when is the best time to visit Yellowstone country, but in truth, Yellowstone has something to offer every month of the year. Summer is the busiest season during June, July, and August. Enjoy the park in the spring (April/May) and fall (September/October) when it's not too busy and wildlife is active.
Winter showcases snowy landscapes, steaming geyser basins, and fewer people. Keep in mind that access to the interior of the park, like Old Faithful and Canyon, is restricted to oversnow travel and many facilities are closed.
.
Where to Stay to Visit Yellowstone National Park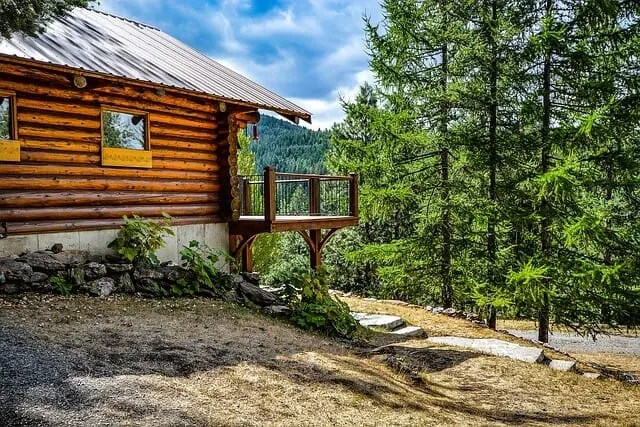 Where to Stay Inside Yellowstone National Park
Inside Yellowstone, you can choose to stay in modern or historic hotels and cabins inside the park like the Old Faithful Inn, the world's largest log structure. For those who want to be a little closer to nature, there are 12 campgrounds with a range of services from primitive pit toilets to shower and laundry facilities. There' s also RV camping with and without dumping stations.
Where to Stay Outside Yellowstone National Park
Staying outside the park gives you unique Old West experiences but still keeps you close to park attractions.
RELATED: Heading out on a Road Trip? Use our Road Trip Packing List & Ultimate Road Trip Playlist, Road Trip Tips and Road Trip Quotes to make sure you have everything you need to keep you – and your car – happy, healthy and prepared on the road!
.
That's a wrap folks! I hope you enjoyed our travel tips and Travel Guide to How to Plan a Trip to Yellowstone and the Fantastic Things To Do in Yellowstone National Park!

Oh, and if you liked this post, please tweet, pin and share – I'd really appreciate it! Click the P in the share bar for full size images!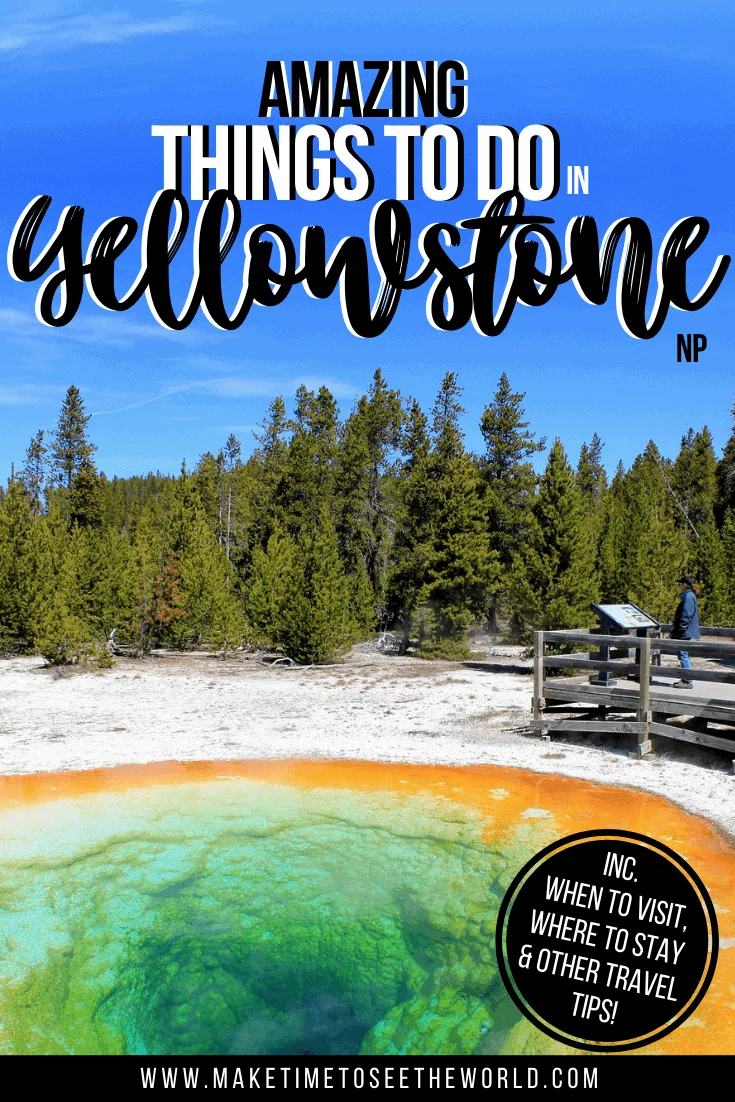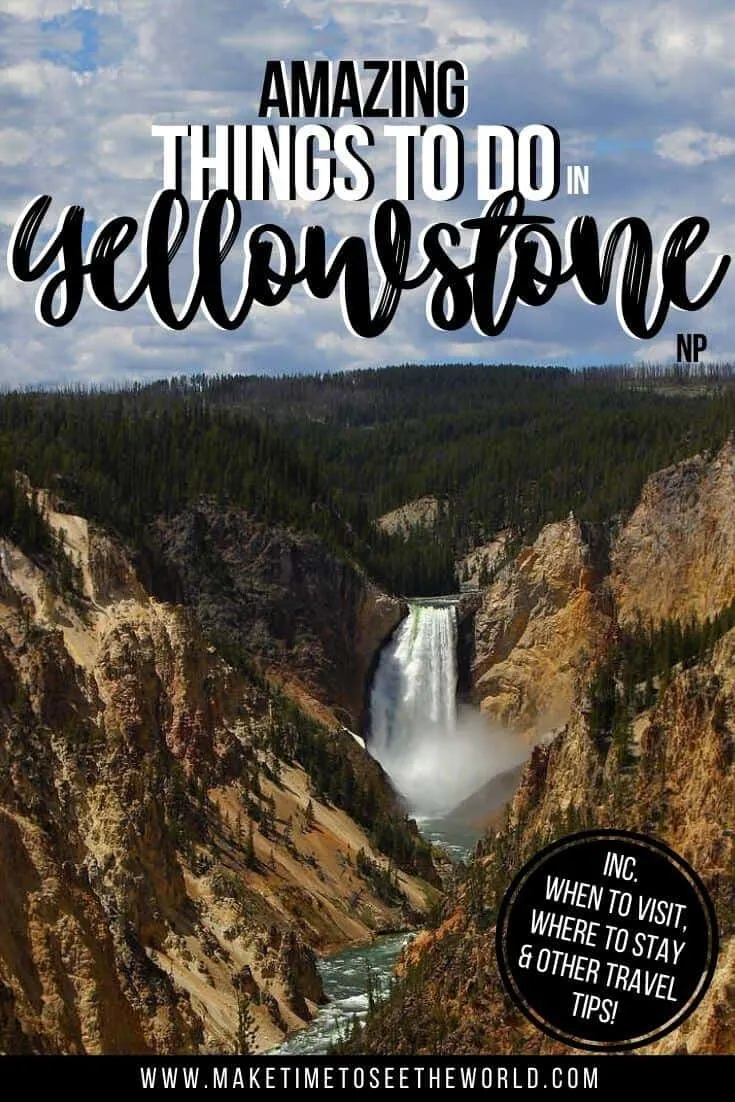 READY MORE USA TRAVEL INSPIRATION? YOU MIGHT BE INTERESTED IN THESE TRAVEL TIPS, TRAVEL ARTICLES, DESTINATION GUIDES, TRAVELER RESOURCES AND RELATED POSTS ABOUT OTHER AMAZING CITIES IN NORTH AMERICA:

Hi There! Thanks for reading our post about the Things To Do in Yellowstone National Park + How to Plan Your Trip! I just wanted to let you know that this post contains affiliate links, which means if you purchase something after clicking a link, I may get a small commission – which is at absolutely no cost to you. If you enjoyed this article and are going to be searching for some of the things I mention anyway, I would love it if you could click through from the links above & thank you in advance! Read my full Disclosure here.