Welcome to New Orleans! This vibrant city is located right on the Mississippi River and is the heartbeat of Louisiana. Nicknamed "The Big Easy", New Orleans is known for its electric music scene, unique culture, and incredible dining experiences. The cobblestone streets of this Victorian-era city will charm any visitor as they explore this little slice of southern culture.
There is no shortage of things to do in New Orleans, whether for a weekend or for an extended trip. Everything you need to know to make the absolute best out of your time in New Orleans has been compiled into this New Orleans Travel Guide. Take a look to see what piques your interest and then add it to your itinerary!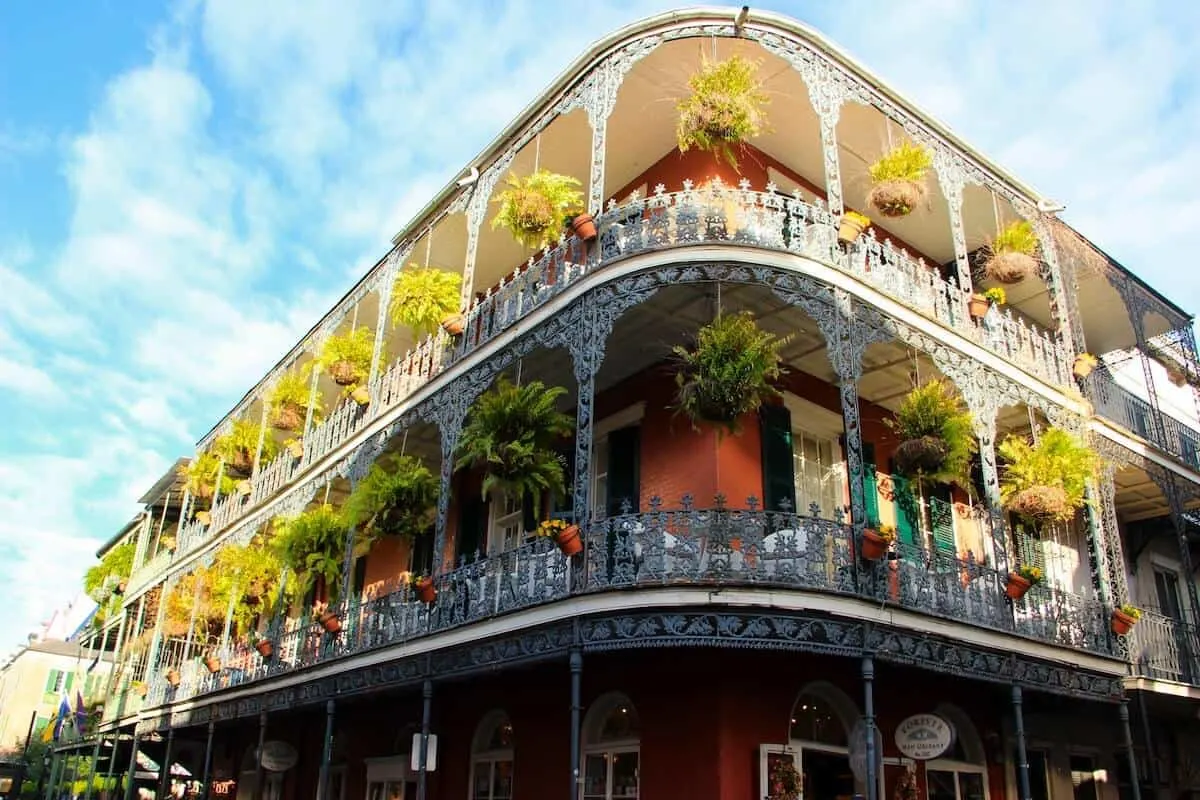 Disclaimer: Almost all posts on this site contain Affiliate links, and this one about 20+ Things to do in New Orleans LA for First-Timers & Handy New Orleans Travel Guide is no different. This means that if you click on any of the links in this post (and make a purchase) I may receive a small commission at absolutely no cost to you. Each post is carefully crafted to (hopefully!) answer all your questions and recommendations are made where we believe they will improve your trip and help with your planning. As such we thank you in advance should you decide to click & buy. Read my full Disclosure here.
Essential New Orleans Travel Tips: What to Know Before you Go
Getting Around New Orleans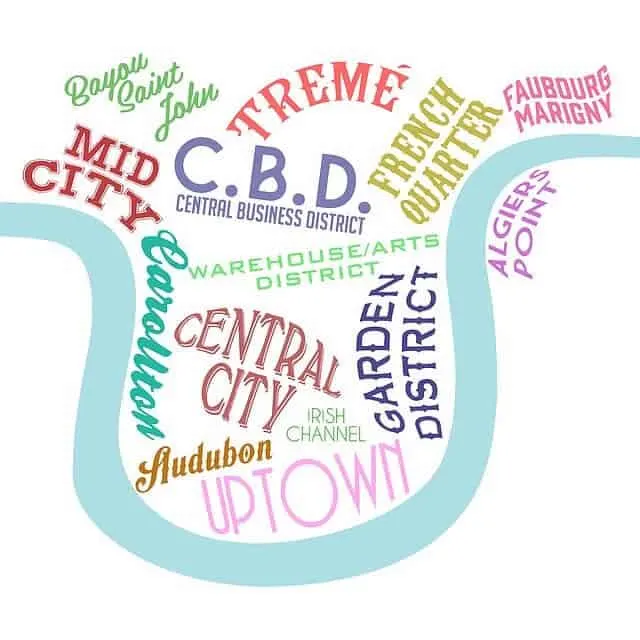 Downtown New Orleans is easily accessible by walking since it is really only an area of about 104 square blocks (which may seem like a lot, but it really isn't!). The streets are small and crowded making driving around more difficult, as well as expensive when you add in parking permits. Plus, half of the fun of walking around New Orleans is being able to enjoy the people watching and crazy street shows that are around every corner!
For many of the experiences that are located outside of the city center, the tour operators will typically provide transportation to and from certain areas within the French Quarter and around downtown New Orleans for free or for a small fee. This is an excellent way to save some money so that you do not have to rent a car or take a rideshare!
However, like most cities, rental cars, taxis, and rideshares such as Uber are always available to those who want to use them! These transportation options are great for getting around quickly and being dropped off right where you want to go. They will just require a bit more planning and more room in your budget.
Where to Eat and Drink in New Orleans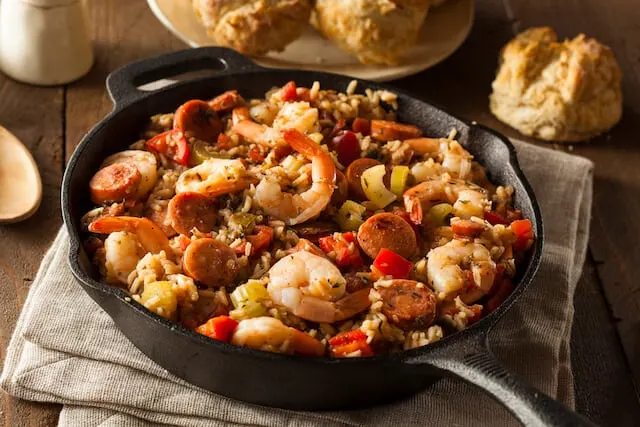 New Orleans has a strong French influence coupled with its cajun culture. This makes for an interesting assortment of foods that are available within the city. From breakfast to dinner and then on to evening cocktails, you are sure to find some new favorite dishes along the way! Add these must-eats to your list!
Cafe Du Monde

–

Home of the famous beignet and cafe au lait pairing, this breakfast joint will be one you find yourself coming back to time and time again!

Carousel Bar

–

Opened in 1949, this carousel-themed bar will have you enjoying a signature cocktail while rotating around the bar like a real carousel!

The Gumbo Shop – Have you even been to New Orleans if you haven't eaten Gumbo (or Jambalaya for that matter)?!

The Red Fish Grill

–

This restaurant leads the New Orleans culinary scene by serving traditional seafood entrees with a twist.

Bourbon Street

–

This pedestrian street is a wild ride as it is completely lined with an assortment of bars and food carts. Even better, you can walk from place to place with your drink!
Where to Stay in New Orleans
When considering where to stay while spending time in New Orleans, look no further than the French Quarter. This is the iconic neighborhood that is seen in many of the pictures on social media, and is where all the action is! Within the French Quarter, there are different streets that will provide a variety of experiences depending on what you are wanting. From Bourbon Street's party atmosphere to Frenchman Street's music extravaganza, do some research to find out which area you would enjoy the most!
We have listed some of the favorites within the French Quarter, but there is a hotel for every budget and experience type!
Budget ($) – Hotel St. Pierre: 3-star historic hotel with free breakfast, free WiFi, and 2 outdoor pools.

Mid-Range ($$) – Hotel Provincial:

Posh rooms /suites with an antique flair, flat-screen TVs and free Wi-Fi.



Luxury ($$$) – Soniat House: A

historic New Orleans townhouse

from the 1800s, this refined old-world hotel in the French Quarter comes

with full wine cellar and excellent restaurants and jazz bars on the doorstep.



And if you decide you don't want to stay right in the heart of the action, consider the Arts and Warehouse District Hotels another great choice.
20+ Things to do in New Orleans for First-Timers
The Historic French Quarter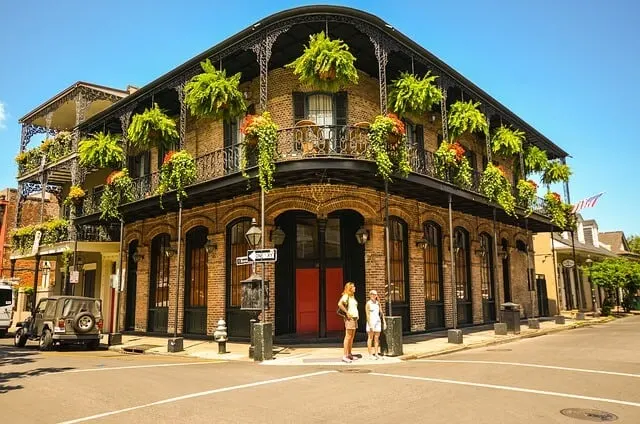 Almost everything you could possibly want to see and do in New Orleans lies in the French Quarter. This city was built with strong French influence, which is seen in the Victorian architecture lining the bustling streets. Delight your taste buds as you indulge in rich cuisine and new cocktails. You will want to keep your eyes open around every turn to see all of the scenery and performers that make this atmosphere so eccentric! And with iconic building such as Preservation Hall.

When you first arrive we recommend joining a French Quarter Walking Tour with a local guide to get a little bit of history about the place and help you find your feet before exploring on your own. (And if you enjoy walking tours, there are also a tour of the Garden District where you can marvel at the opulent 19th-century mansions that used to be home to those who made fortunes with cotton, sugarcane, and shipping. You can even grab a bite to eat at the famous Commanders Palace after your tour – just remember to book in advance!)

Bourbon Street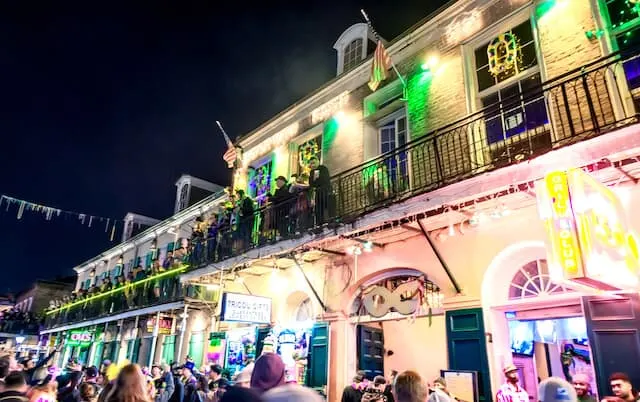 Drink the night (or day) away on Bourbon Street, the epicenter of the party atmosphere in New Orleans. This historic street is home to many of the bars and nightclubs that make this area so infamous. Neon lights, loud music, and elaborate parades are just a few of the things that will make exploring this pedestrian street so fun and crazy!
Jackson Square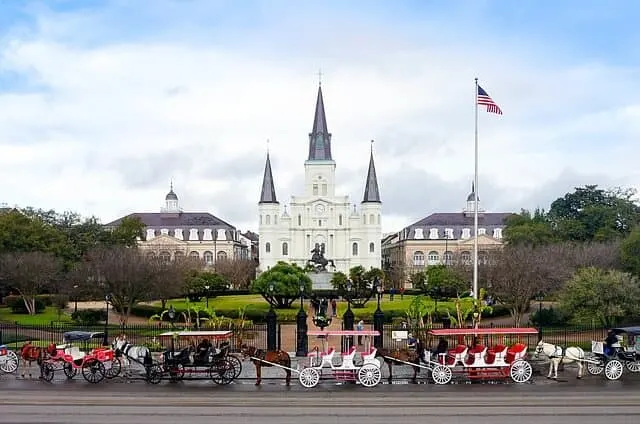 Jackson Square is the historic central plaza of the French Quarter that was named after Andrew Jackson. Backdropped by the iconic St. Louis Cathedral is a park and heritage center which is surrounded by an assortment of street and musical performers! Snap that perfect travel photo, watch some street entertainment, and enjoy sights of the Mississippi River as you relax in this recognizable landmark.
Grab a Drink 'To Go'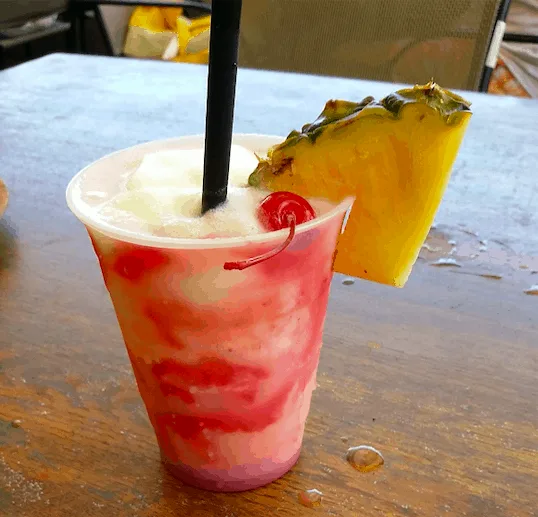 New Orleans – and in particular Bourbon Street – has a reputation for being a bit of a year-round party central, and that's in no small part thanks to New Orleans' particularly lackadaisical open container laws. Under New Orleans Municipal Code Sec. 54-404 visitors to N'awlins are able to legally drink in the street – as long as the drink is held in a plastic container. This has led to the 'New Orleans go cup' becoming an institution, will multiple bars offering their own branded versions for you to advertise their wares as you explore.
So whether you are bar hopping with a beverage or grabbing a cocktail to enjoy in one of the many city parks (Louis Armstrong Park is a favorite green space just outside the French Quarter), enjoying an al-fresco drink in the sunshine has never been so easy. But remember – technically these laws only apply to the French Quarter – so limit your outdoor activities to there. We don't want you falling foul of the NOPD and getting fined!
The French Market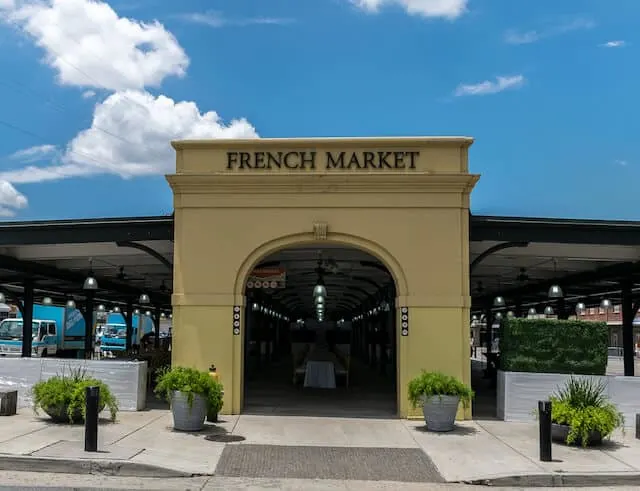 Need to buy some souvenirs and trinkets? Want to do some unique window shopping? Searching for some local food? Look no further than the French Market, an open-air pavilion that houses local art, crafts, and food shops! Get lost in this maze of bright colors and delicious aromas as you wander through 6 blocks of shopping. The French Market is open every day from 10 AM to 6 PM and is worth a stop off (or two!) while in New Orleans!
Be There for Mardi Gras – at least once!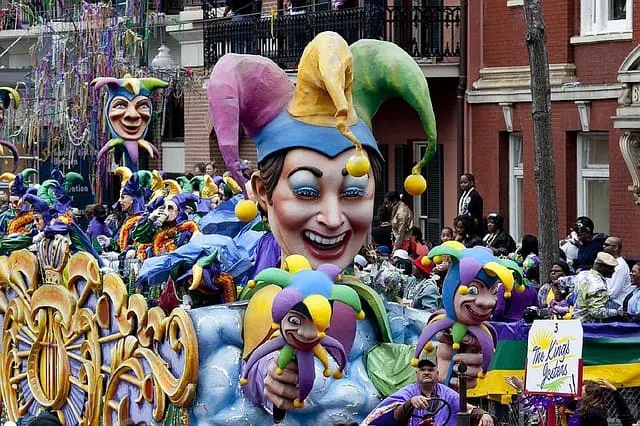 Mardi Gras is synonymous with hedonism and debauchery, and with a motto of Laissez les bons temps rouler (Let the good times roll), it's no surprise that this is probably the wildest party in the United States. Officially, Mardi Gras is the final celebration before the period of Lent (the Catholic period of introspection and sacrifice). But the folks in New Orleans don't let a matter of religion interfere with the party – everyone is welcome! So grab your purple, green and gold (the festivals official colors representing justice, faith, and power) and take to the streets for one of the biggest parties of your life.
*Insider tip* As a first-timer to NOLA, you're visit may not coincide with Mardi Gras – but that doesn't mean you have to miss out on all the fun! Join a Mardi Grad Museum & Culture Tour and experience a little bit of the revelry – you'll even get to play dress-up at Mardi Gras World!
RELATED –
Mardi Gras is one of the
Top Festivals in the World
– but it's not the only one in NOLA! The New Orleans Jazz and Heritage Festival (
better known as Jazz Fest) is an annual celebration of the music and culture loved by tourists and locals alike.
Ghost/Vampire Tour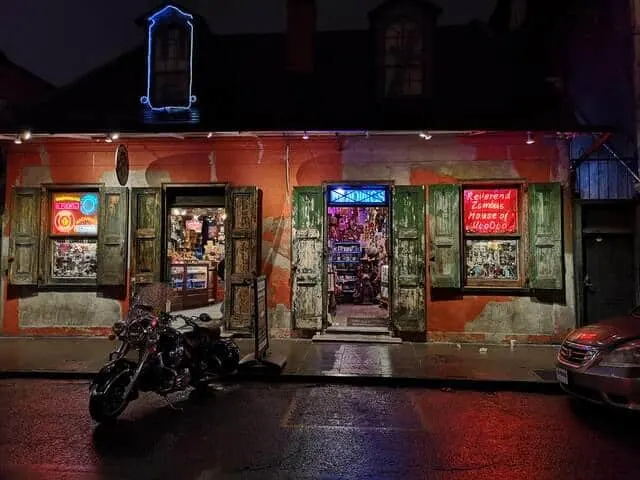 New Orleans has a rich history that is closely intertwined with voodoo, magic and the occult. The New Orleans of today has taken this history and run with it to create a mystical atmosphere where visitors can engage in ghosts, vampires, and magic tours as they get a unique tour of the French Quarter's buildings and parks. Take a Ghost tour and decide for yourself what's real and what's not!
Visit the WWII Museum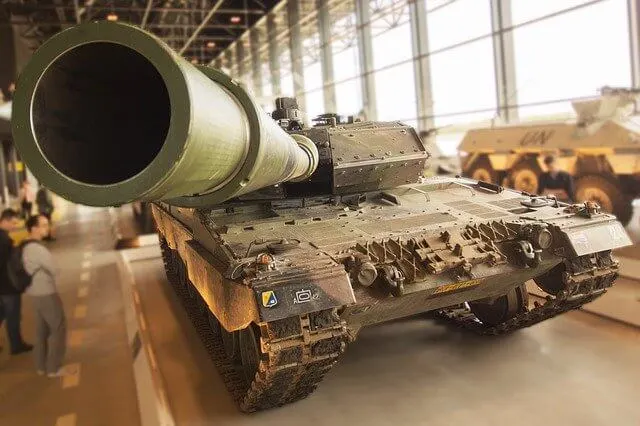 The National WWII Museum (formerly The National D-Day Museum) is located in the heart of the New Orleans Central Business District and tells the story of the American Experience in the war that changed the world – why it was fought, how it was won, and what it means today. The mission of the World War II Museum is to educate so that all generations will understand the price of freedom and be inspired by what they learn about some of the most tumultuous years in the world's history.
Dance in a Second Line (if you get the chance!)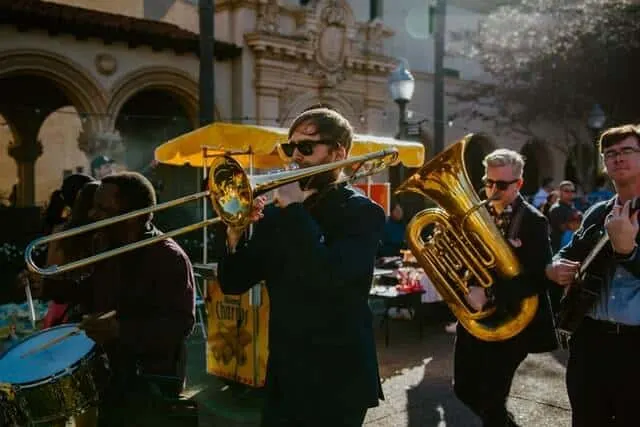 Second line parades are the descendants of the city's famous jazz funerals with multiple being arranged each year, typically on Sunday afternoons throughout the streets of the French Quarter.
They consist of the 'first line' – the parades organizers and brass band alongside jubilant dancing in the street and members decked out in a wardrobe of brightly colored suits, sashes, hats and bonnets, parasols and banners. They are not typically for any particular celebration, event or holiday rather, they are generally held for their own sake and to let the good times roll.
The 'second line' is anyone who wants to join in the fun! So if you see revelry in the streets led by a brass band, don't be afraid to join the line and dance your way through the French Quarter to the beat of the brass band.
Cemetery Tour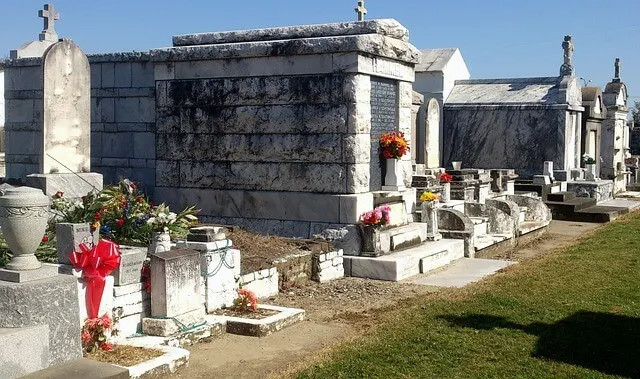 See a different side of New Orleans on a walking tour with a darker twist! Tour one of the above-ground cemeteries that call this city home, such as the Lafayette Cemetery or the St. Louis Cemetery No.1 which is said to be haunted… Not only will you learn about the history of these ornate cemeteries, but you will also get a unique glimpse at the history of New Orleans as a city. Whether you choose a day or night tour, you are sure to remember your cemetery tour for many years to come!
RELATED: If you're interested in the paranormal and spooky goings-on in NOLA, take a look at 13 of the Most Haunted Places in New Orleans!
Indulge in Beignets (and Po-Boys!)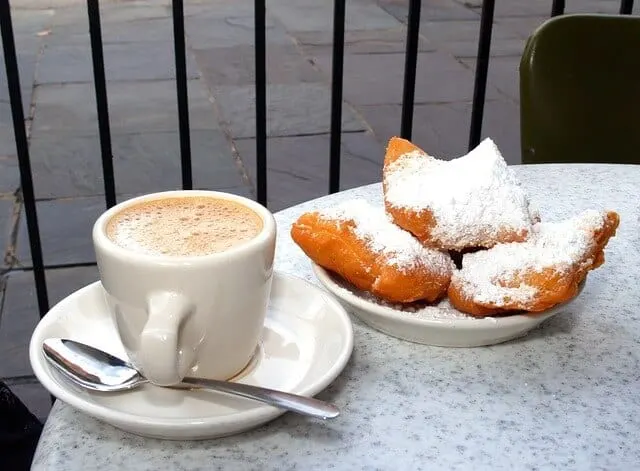 It would be criminal to visit New Orleans and not devour a towering plate of these square donuts, best-enjoyed piping hot, covered in powdered sugar, and alongside a cafe au lait at Cafe Du Monde.
And once you've had your fill of beignets, be sure to sample another New Orleans institution – the Po Boy: a traditional sandwich that almost always consists of meat, which is usually roast beef or fried seafood and served on New Orleans French bread, known for its crisp crust and fluffy center.
Get A Drink at the Oldest Bar in New Orleans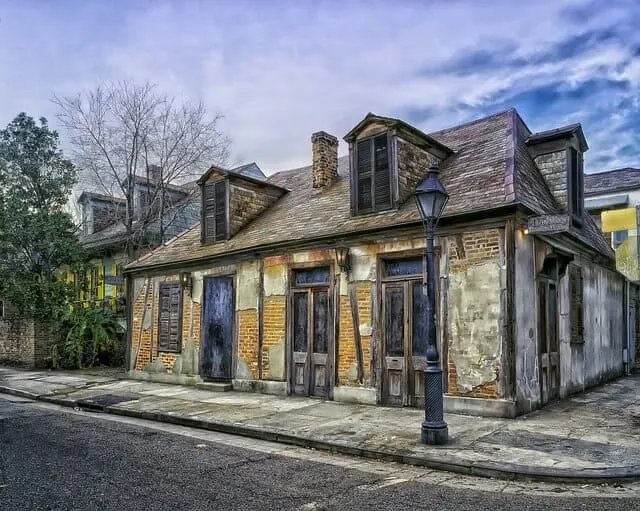 Jean Lafitte was an interesting man. A sailor, a spy, a blacksmith, a privateer, some say even a pirate and in the 1700s, he was the man who could get you whatever you wanted in New Orleans. Considered a hero of the town after his contribution to the Battle of New Orleans, there are multiple sites named after him – the two most significant ones being Barataria Preserve – Jean Lafitte National Historical Park, and the Blacksmith Shop.
Lafitte's Blacksmith Shop is a historic structure at the corner of Bourbon Street and St. Philip Street in the French Quarter of New Orleans, Louisiana LA. It's considered the oldest bar in New Orleans and has been serving beer & frozen drinks (the purple drink being particularly lethal!) since the 1700s. It's dimly lit, but packed with atmosphere – be sure to have at least one drink in this N'awlins institution during your stay.
Get Artsy on St Claude Avenue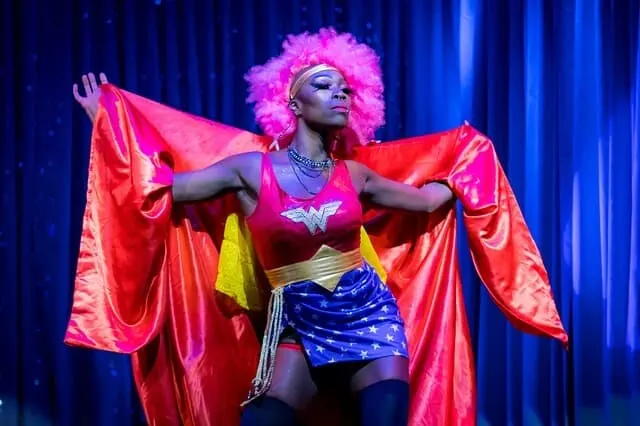 You may hear St Claude Avenue called the St. Claude Arts District – and for good reason! Just 5 minutes walk from Frenchman Street, on the short stretch between Faubourg Marigny & Bywater you'll find some of the best cafes, kitchens, art galleries and local nightlife in the city. From improv to burlesque, arts to alternative living, the St. Claude Corridor is a stomping ground for young creators, bold ventures, and new ideas. Be sure to skip Bourbon Street at least one night of your stay and enjoy some alternative entertainment and amazing food.
Mississippi River Cruise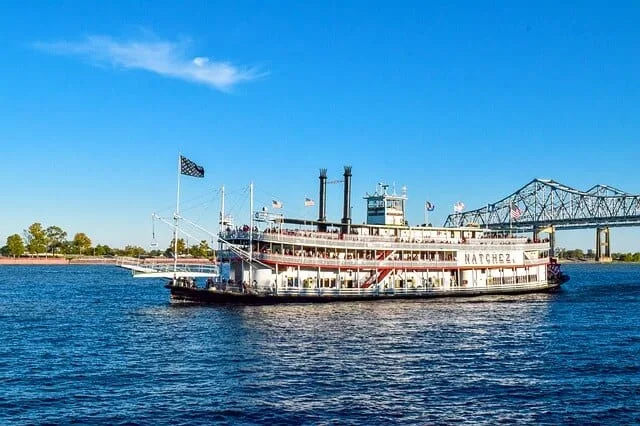 Hop aboard the Steamboat Natchez for a memorable experience on the water. Glide past a variety of famous New Orleans landmarks as you are serenaded by a live, swing-style band. The Steamboat Natchez also offers a Jazz & dinner cruise. Departing around sunset, enjoy a cocktail happy hour until a buffet dinner is served where you can eat award-winning food as you savor the New Orleans skyline on this authentic steam riverboat cruises.
Ride the St Charles Street Car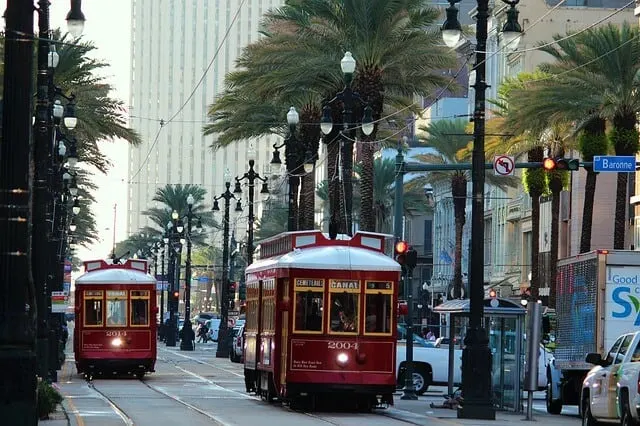 Magazine Street and St Charles Avenue are the main commercial thoroughfares between the French Quarter and the Garden District; with St Charles Street being home to the iconic St Charles Street Car, the oldest continuously operating streetcar line in the world. A round trip will cost you $1.25 – and for this historic journey, it's the best $1.25 you're going to spend in New Orleans city.
Enjoy a Drive-Thru Daiquiri
Now, a drive-thru daiquiri may sound like an accident (and potential arrest!) waiting to happen, but since their inception in 1981, they have become a New Orleans institution. You read about NOLAs lax open container laws above, where I warned you that they are only applicable to the French Quarter, but the Drive Thu Daiquiri is an exception to the rule.
By the letter of the law, Louisiana prohibits car drivers as well as passengers from keeping an alcoholic beverage inside the vehicle in an open container while the vehicle is being driven on a public highway or road. The way drive-thru daiquiris don't fall foul of these laws is that they are served in sealed containers; and as they are a 'frozen' beverage, are an exception to the rule.
Sounds bizarre, right?! But it's true. And their popularity can be seen all over the city.
Drive-Thru Daquaris are a weird and wonderful quirk of Louisiana, and what better place to embrace it, than New Orleans?!
Frenchmen Street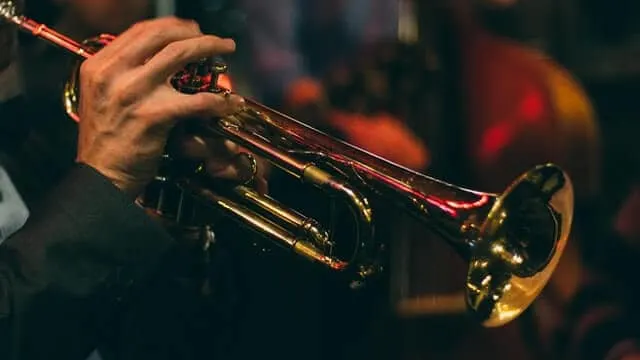 Every building on this street oozes music vibes. Work your way from one end to the other as you enjoy the most music venues in all of New Orleans. Listen for jazz, reggae, and blues that seep out of every crevice before filling up on some cajun food and cocktails. Frenchman Street is the heart of the New Orleans music scene and with iconic music clubs like the Spotted Cat and the Blue Nile open to all, an evening on Frenchmen Street makes for an unforgettable experience!
*EXTRA* If you can't get enough Jazz, be sure to stop by the New Orleans Jazz Museum, housed in the historic Old U.S. Mint at the intersection between the French Quarter and the Frenchmen Street.
Sydney and Walda Besthoff Sculpture Garden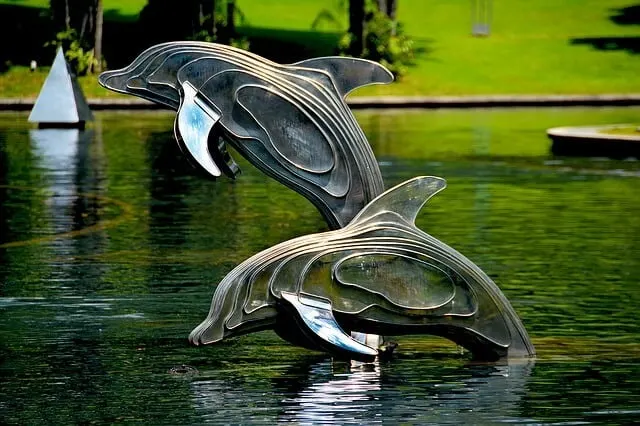 The Sydney and Walda Besthoff Foundation was established in 1978 and was dedicated to cultivating public interest in the arts, particularly contemporary sculpture. The collection began in 1977 and quickly grew to over 100 works that are now on display to the public at the Sydney and Walda Besthoff Sculpture Garden.
And if you need a little more art and culture during your time in NOLA, pop on over to the New Orleans Museum of Art (NOMA), which is just next door to the Sculpture Garden.
Swamp Tour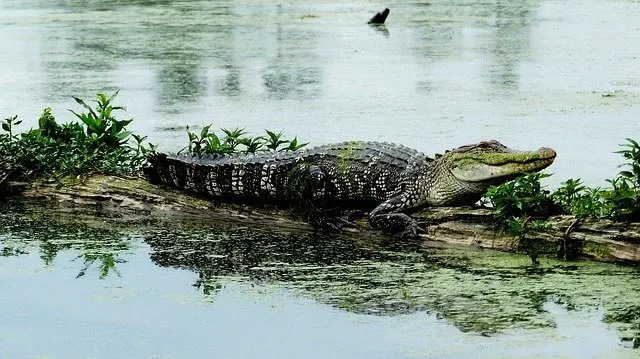 Glide through gator territory on a flat bottomed airboat tour as you cruise through the Louisiana wetlands and swamps that surround downtown New Orleans. See alligators up close and personal, ride in a swamp boat / airboat, tour the swamp backcountry, and learn some history about the creatures and plants that call this region home.
Visit The Pharmacy Museum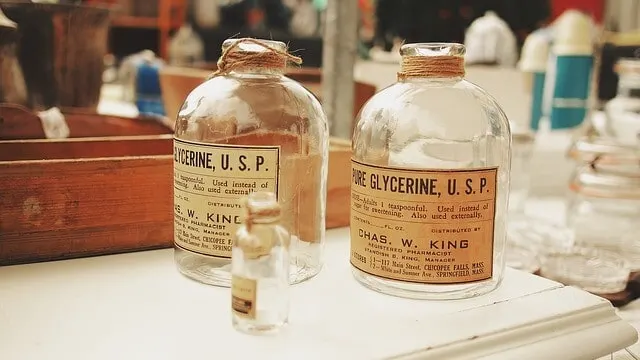 The New Orleans Pharmacy Museum, set behind a small glass storefront on a historic block of Chartres Street, is an absolute gem in the French Quarter and makes for an entertaining couple of hours. Formerly one of the country's first official pharmacies, this time-capsule of a museum showcases early medicinal practices and displays concoctions and instruments that often mix voodoo, superstitious and medieval practices.
Eat Your Weight in Char-Grilled Oysters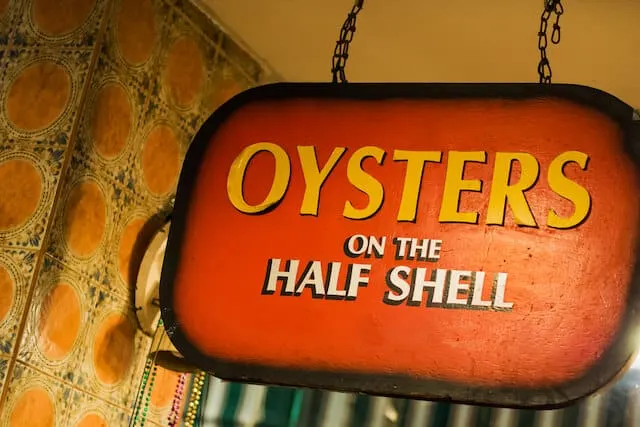 Oysters are their own food group in New Orleans – and they even have their own Happy Hour in several restaurants across the city! Whether you like your Gulf oysters served raw, fried, baked or chargrilled (and every way in between!), there is no shortage of opportunities to devour your bodyweight in oysters during your time in the Big Easy.
Oak Alley Plantation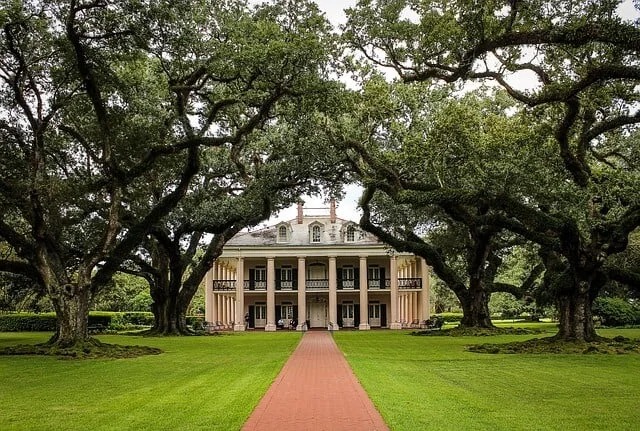 Named after the impressive oaks that line its front-drive, the Oak Alley Plantation was a traditional working complex that was in use until 1969 when it was turned into an open-air museum. Visitors to the plantation can get a first-hand look at history as they tour the family home, take a look at the slave quarters and culture, and discover how the sugar industry affected New Orleans in the 19th century.
One of the best things to do in New Orleans is to take a plantation tour of one several former plantations in the area. You can visit Destrehan Plantation, Whitney Plantation, Oak Alley and Laura Plantation on full and/or half day tour from New Orleans and get to know a little of the controversial history that makes up the fabric of the South.
Day Trips from New Orleans
Grand Isle

Located about 2 hours from New Orleans lays the town of Grand Isle, which is Louisiana's only inhabited barrier island. Once there, you will be greeted by more miles of beaches. Go for a swim, try your hand at fishing, and watch the pelicans soar high above the coast. Enjoy an authentic seafood dinner before making your way back to New Orleans.
Lake Pontchartrain Bridge to Mandeville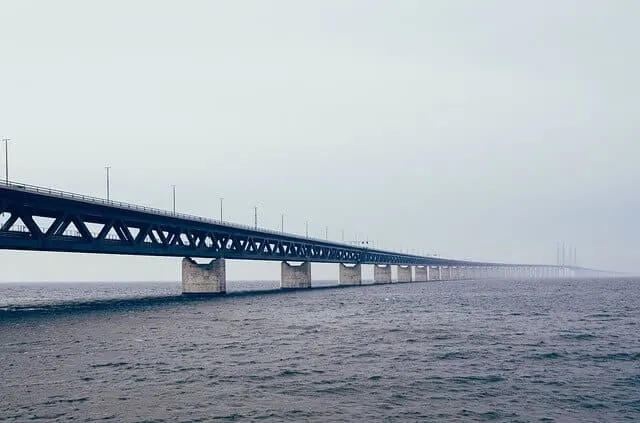 Lake Pontchartrain is one of the largest navigable lakes in Louisiana. The real highlight of the lake itself is the longest bridge in the world that stretches 24-miles from one end of the lake to the other! Cross over the bridge on your way to the town of Mandeville, the birthplace of jazz. Enjoy some music before checking out the local brewing companies.
New Orleans is a place that will be unforgettable. There are so many different kinds of experiences to have while you are there. No matter what you choose to do, you are certain to have a good time exploring this new, exciting city!
We hope this guide to top 20+ Things to do in New Orleans for First-Timers had been a huge help planning your trip, and if you know of anyone else that needs a little bit of inspiration or assistance in planning their NOLA city break, please be sure to share on social media: Facebook, Flipboard, Twitter or grab one of the images from below for Pinterest. And remember – sharing is charing (and we thank you in advance!)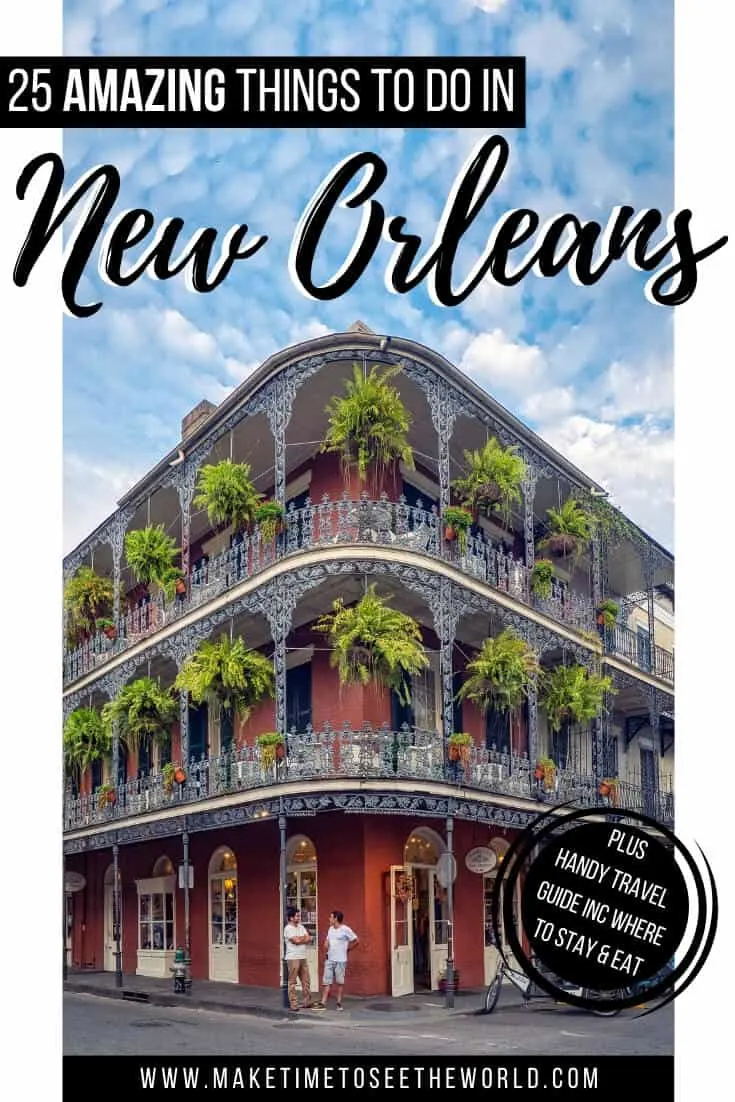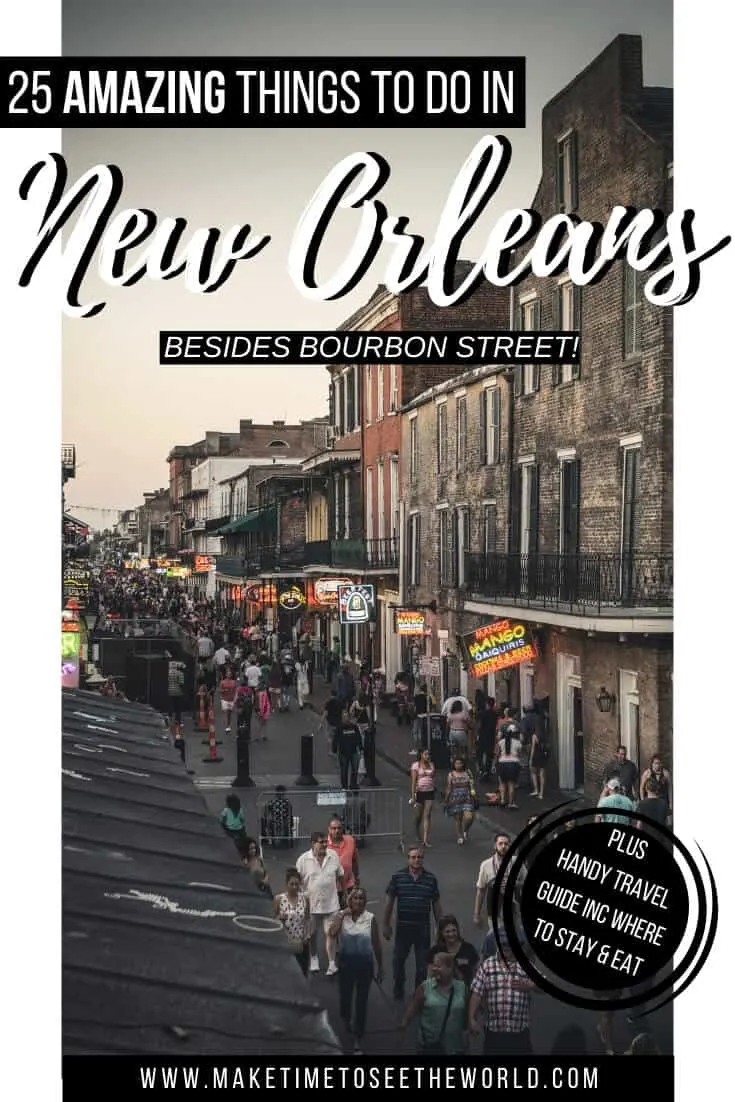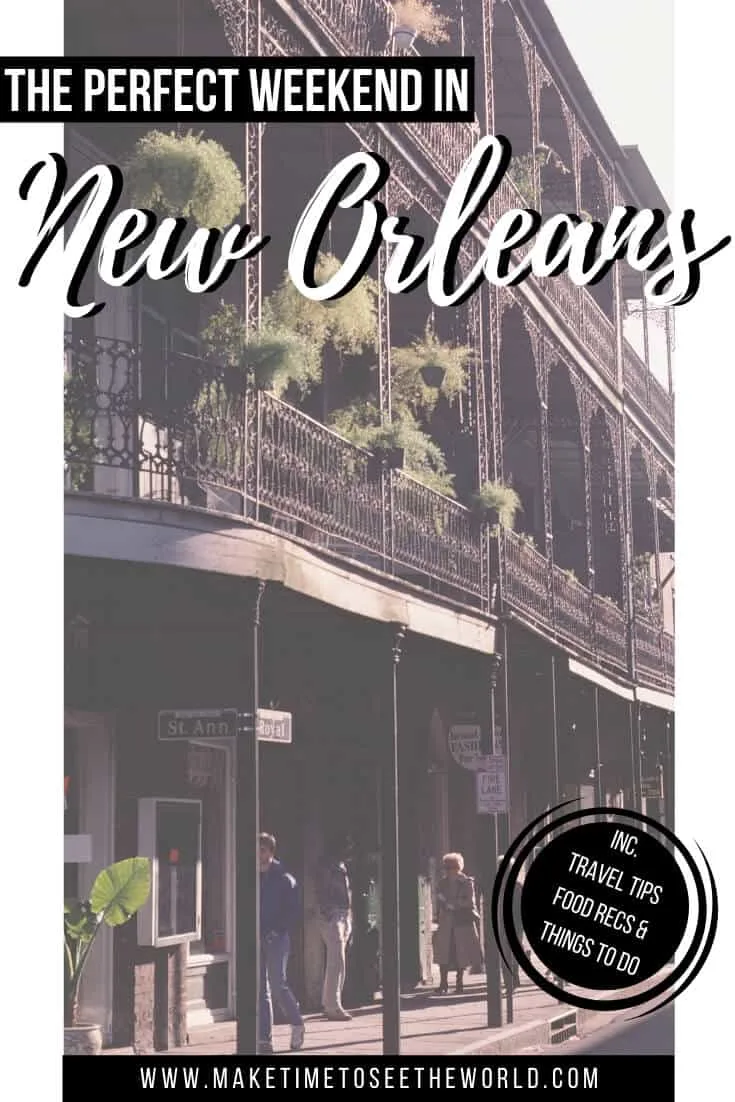 If you enjoyed this post and would like a quick summary, take a peek at our Web Story:
20+ AMAZING Things to do in New Orleans for First-Timers! Story
READY MORE USA TRAVEL INSPIRATION? YOU MIGHT BE INTERESTED IN THESE TRAVEL TIPS, TRAVEL ARTICLES, DESTINATION GUIDES, TRAVELER RESOURCES AND RELATED POSTS ABOUT OTHER AMAZING CITIES IN NORTH AMERICA:

Hi There! Thanks for reading our travel guide to 20+ Things to do in New Orleans for first timers & Handy New Orleans Travel Guide. I just wanted to let you know that this post contains affiliate links, which means if you purchase something after clicking a link, I may get a small commission – which is at absolutely no cost to you. If you enjoyed this article and are going to be searching for some of the things I mention anyway, I would love it if you could click through from the links above & thank you in advance! Read my full Disclosure here.
And a huge Thank You for reading the MakeTimeToSeeTheWorld travel blog.