Portland, Oregon might be called the City of Roses, but on a more practical level it's a city filled with vegan food, microbreweries, a thriving outdoor culture and more tasty doughnuts than you can count.
Portland has established a name for itself in recent years, joining Seattle on the list of major tourist destinations in the Pacific Northwest. Keep reading to see how to get around, where to eat, and the top 10 fun things to do in Portland – and with a bumper sticker slogan like Keep Portland Weird, you can be sure you're in for a great visit!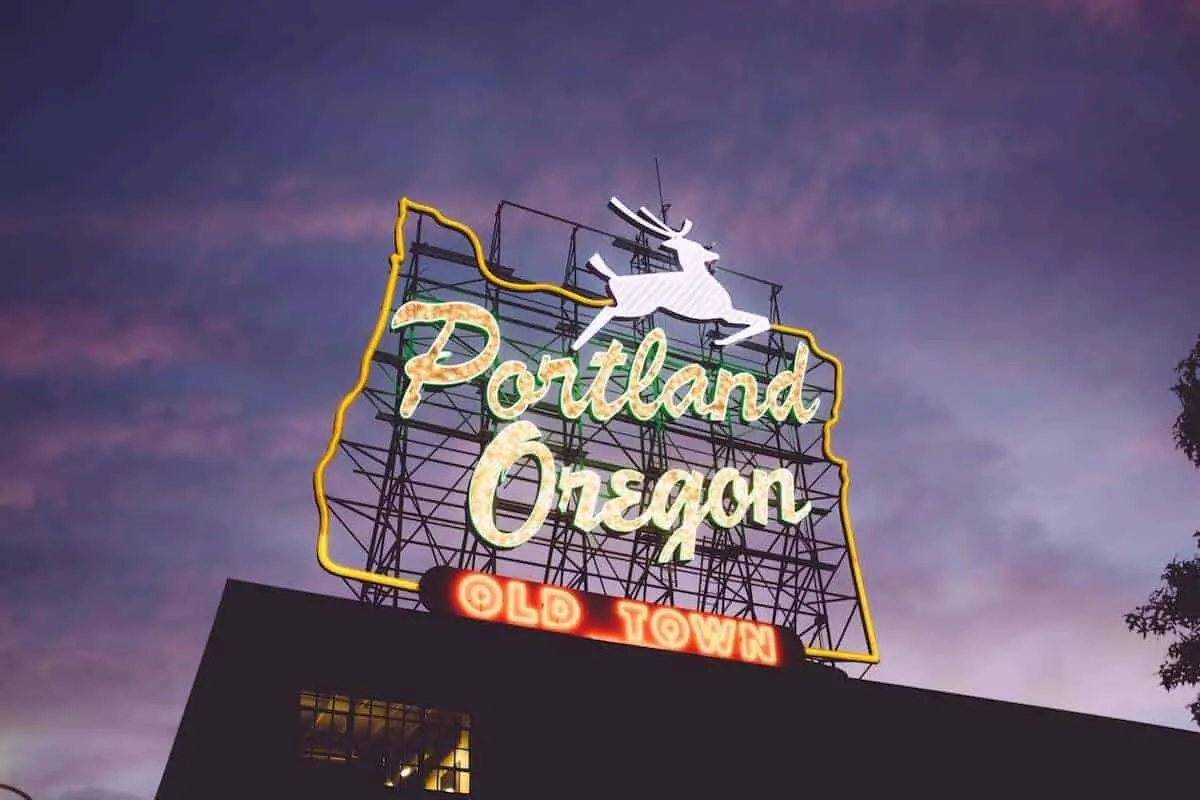 Disclaimer: Almost all posts on this site contain Affiliate links, and this one about 10 FUN things to do in Portland is no different. This means that if you click on any of the links in this post (and make a purchase) I may receive a small commission at absolutely no cost to you. Each post is carefully crafted to (hopefully!) answer all your questions and recommendations are made where we believe they will improve your trip and help with your planning. As such we thank you in advance should you decide to click & buy. Read my full Disclosure here.
A Guest Post by Denise of The Navy Blonde
Portland Travel Tips: What To Know Before You Go
How to Get Around Portland
Unlike most American cities, Portland actually has a fairly well-developed public transportation system including buses, trains and the light rail. The bus system is called Tri Met and has nearly 80 different lines around the city. The MAX light rail (known by Portlanders as just "the MAX"), focuses more on city to city transportation, connecting Portland with neighboring cities like Beaverton (home to Nike), Hillsboro and the Portland International Airport (the journey from the Airport to Downtown takes 38 minutes and costs $2.50USD!). The WES Commuter Rail also connects Portland to neighboring cities like Beaverton, Tualatin, Tigard and Wilsonville.
Of all these options, when visiting the city you will probably want to either take the Tri Met buses, the MAX or the Pink Hop on Hop Off Tourist Trolley, assuming your plan is to mostly stay within the city borders.
Where to Stay In Portland
Portland is an amazing city with lots to see – so where to you stay to make the most of it? While there are multiple areas you could stay in and enjoy, if you want to be in the heart of things you will probably want to look in Downtown Portland or for a hotel in Portland's Pearl District. Both of these areas will put you next to numerous restaurants, bars and tourist attractions (including many in this article!).
Top Things to Do In Portland, Oregon
Pearl District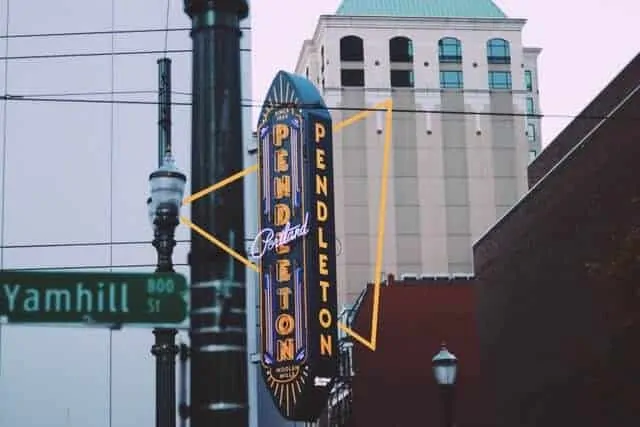 If you want to get right to the heart of Portland, the best place to start is the Pearl District. Lined with countless stores, restaurants and food carts, this is a great area for strolling around and shopping, especially in areas like Pioneer Place for high-end shopping, and the Portland Saturday Market for thrifty finds and artisan crafts.
While you're in the Pearl District, make sure to stop by Powell's City of Books and check out their famed multi-floor bookstore, where you can find virtually any (travel) book on your list.
Not a reader? Powell's also has a nice little coffee shop where you can grab a coffee and a bite to eat while you wait for the book-lovers in your group to reemerge.
Pioneer Courthouse Square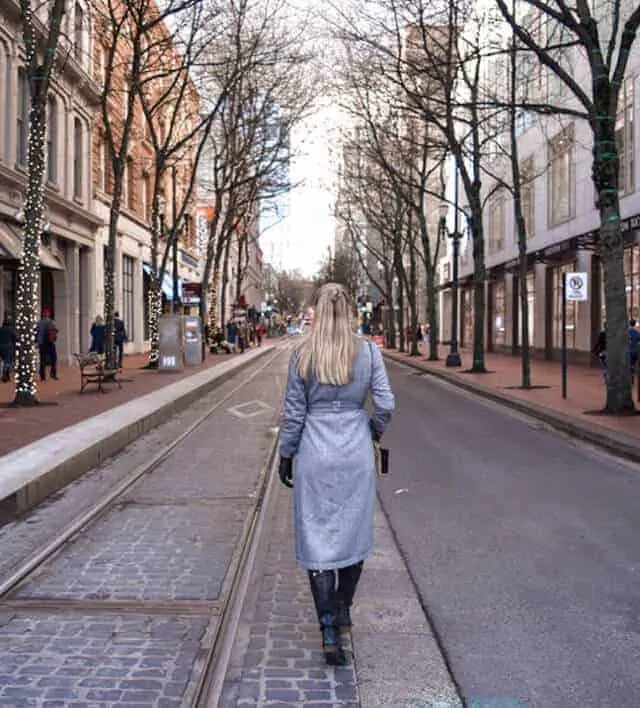 Located right outside of Pioneer Place, Pioneer Courthouse Square is a centralized meeting place where events often take place in Portland. At the square you can find anything from outdoor vendors to ongoing protests, as well as the namesake Courthouse. While checking out ongoing court trials might not be your thing, the building itself is beautiful and worth a walk-by as you explore the city.
RELATED: If you are traveling with your mini-me's check out these great suggestions of things to do in Portland with kids.
Chinese Garden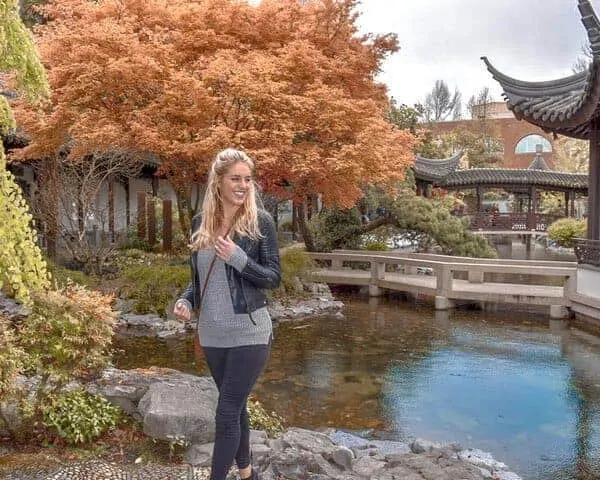 Portland is better-known for its Japanese Garden, but its Chinese Garden is equally stunning and definitely worth a visit. The Chinese Garden is in Portland's China Town, and has everything from native plants to cultural exhibits and artwork. You probably won't need hours at the Chinese Garden, but it is a great activity for any age and will take around an hour to thoroughly explore.
RELATED: If you love the outdoors be sure to check out the Columbia River Gorge
International Rose Test Garden/Japanese Garden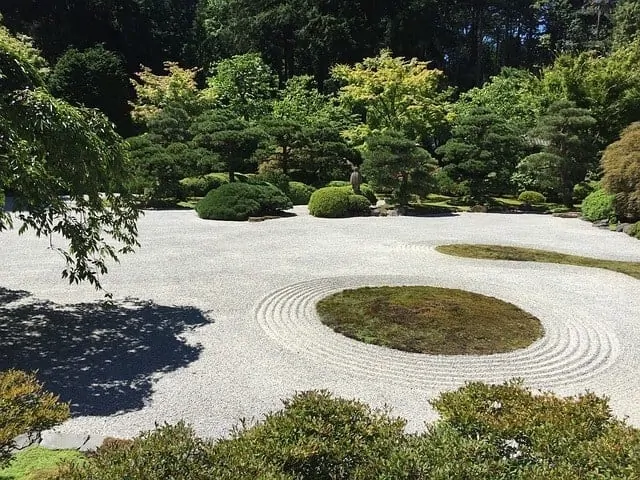 The Portland Japanese Garden and International Rose Test Garden are located side-by-side in Northwest Portland, and both offer stunning views of the city and nature. You do have to pay entry for the Japanese Garden, but once you're inside there is a large area where you can explore and see everything from examples of Japanese architecture to plants and flowers. There is a fairly steep walk up to the Japanese Garden, but paths are paved and it is definitely accessible with children.
On the other hand, the International Rose Test Garden is free to the public and just a short walk from public parking. It is filled with countless types of roses, so if you love flowers – this should be at the top of your list and is one of the most fun things to do in Portland.
A word of caution: both of these attractions are outside, meaning you should check the weather forecast beforehand to ensure you're not stuck in one of Portland's notorious rain storms.
Voodoo Doughnuts
View this post on Instagram

For those of you with a sweet tooth, Portland is the place to be. While there are numerous ice cream, doughnut and chocolate shops in the city, the most well-known is definitely Voodoo Doughnuts. The company has several locations, but the one in downtown is where you should start.
Voodoo is known for their wacky doughnuts, including a literal voodoo man doughnut which is not only tasty but also almost too adorable to eat.
When going to Voodoo, you should be prepared to wait in a long line, and make sure you have cash with you as the company does not accept credit.
Drink Like a True Portlander
View this post on Instagram

Whether you're a fan of micro brews or if coffee is more your thing, Portland has it all. For coffee lovers, there are countless coffee shops to fill your craving, but I recommend starting at Presso. Although by no means the most well-known, Presso has it all: stunning decorations, amazing avocado toast and insane coffee art.
If you download the Ripples app, you can even create your own design that Presso will scan on to your coffee – check out their instagram (above) to see a few examples.
For those of you who prefer a good beer to caffeine, Portland also has numerous bars, microbreweries and pubs. Some of the most well-known are Deschutes Brewery and 10 Barrel Brewing.
Multnomah Falls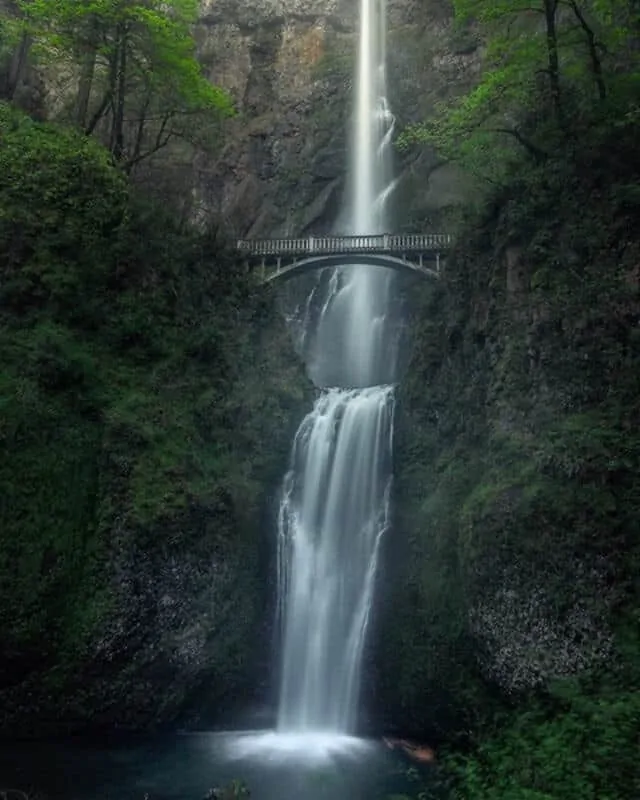 About a 40 minute drive from Portland, Multnomah Falls is an incredible waterfall that you've probably seen before on Pinterest or Instagram. The waterfall itself is gorgeous, and there are several walking paths you can take for different views and small hikes.
There is also a restaurant, ice cream shop and gift shop at the falls, giving you plenty of options for snacks and souvenirs after hiking up to see the waterfall.
A note about transportation: if you want to see Multnomah Falls on your trip to Portland, you should definitely plan to take a car or an organised half day waterfall tour. Many of the sites in Portland are accessible by bus or train, but this location is far enough outside the city that you should plan on having a car.
View The City From Above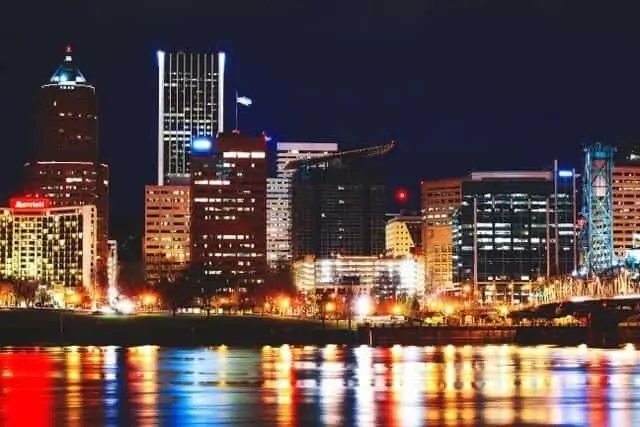 If you would rather not leave the city, Portland has several locations where you can find amazing city views – and great food. My personal favorite is Portland City Grill, which is located on the thirtieth floor of a high-rise.
The restaurant itself is slightly expensive, but for those who are looking for a cheaper meal there is also a fabulous happy hour where you can find food and drinks at much more reasonable prices. If you do choose to go for dinner, you should plan on making a reservation ahead of time.
See a Blazer Game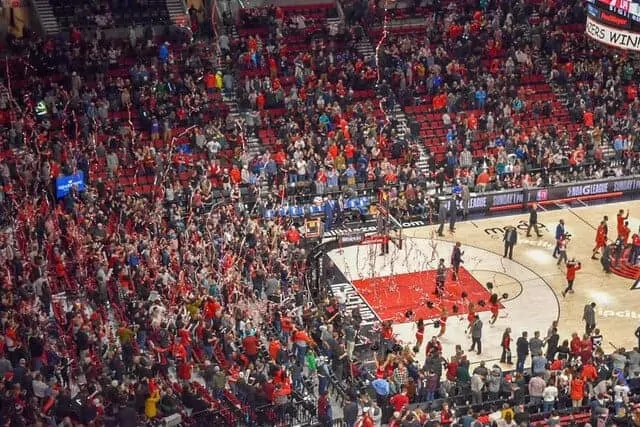 You can't really experience Portland until you head over to the Moda Center for a Blazer Game. While I do realize that many U.S. cities have NBA teams, Portland fans are especially enthusiastic since the city only boasts major league basketball and soccer teams.
Game tickets are usually fairly cheap, although you should plan on eating beforehand or spending more than your ticket on food and drinks inside the stadium!
Mt. Hood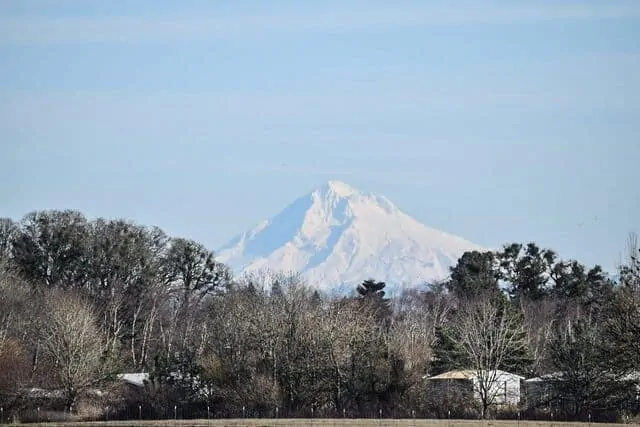 The last item on this list is about an hour outside of Portland, but it's definitely worth the drive. If you like snowboarding, skiing, hiking, snow shoeing or any other kind of outdoor activity – Mt. Hood is the place to be.
From around November to May, visitors can take part in all kinds of snow related sports. In the summer months, the entire area surrounding Mt. Hood is known for its fabulous hiking.
Insider tip: there are several ski areas at Mt. Hood, but if you go to Timberline you also can stay at the Timberline Lodge. That not only allows you to be the first one on the mountain; the lodge also features fun winter-time amenities like an outdoor heated pool and spa, letting you stay warm in the water while the snow is falling around you.
RELATED: Book an 8.5hr Mount Hood round trip from Portland where you'll enjoy an exhilarating morning drive through the Columbia River Gorge & catch spectacular views of the Cascade Mountains that flank the river and glimpse a waterfall or two with included wine tastings and lunch.
.
Where to Eat in Portland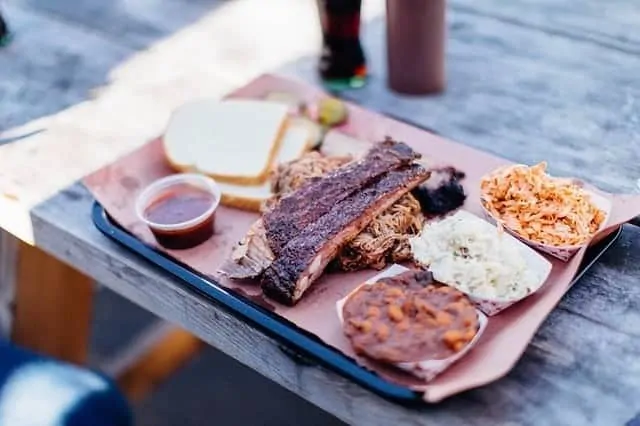 Portland has an incredible culinary scene, and it's safe to say you can find almost everything under the sun somewhere in the city. While food recommendations obviously are dictated by personal preference, here's a look at some of the city's most well-known and loved eateries.
RELATED: Get your foodie fill on this 2 hour street food walking tour – food truck pods, tasting carts, and hidden kitchens!
Mediterranean Exploration Company
MEC is the perfect spot for a romanic dinner, especially if you loved Mediterranean food. The menu focuses on dishes from Israel and the Middle East in general, offering many small-plate options for sharing. However, be warned – MEC is fairly pricy and requires a reservation several days in advance, so if you're looking for a cheaper option you might want to start with the next restaurant on this list, which shares the same owner.
Shalom Ya'll
If restaurants were people, Shalom Ya'll is like MEC's smaller, cheaper but just as wonderful younger sibling. Unlike MEC, Shalom Ya'll does not require reservations, and in general won't take them unless you are coming with a large group. This restaurant also features Mediterranean-style dishes, which are great for sharing with friends or family.
Besaws
Besaws is known for their simple, tasty menu and wildly popular weekend brunches. While you definitely should be prepared to stand in line if you're coming for brunch, locals agree it's worth the wait. This is also a great place to see Portlanders going about their daily lives, and it is conveniently located near downtown, giving you plenty to see and explore while you wait.
Food Carts
Portland is perhaps best known for its food carts, which are often grouped together, giving customers multiple restaurants to choose from in a very small space. My personal favorite food cart area is Cartlandia, which features over 30 food carts ranging from Indian to Mexican to fried chicken. Unlike fast food, dishes often take a while to be ready, but you'll find plenty to keep yourself busy while exploring the other carts and deciding what to eat for dessert.
.
Portland Day Trips
We've already included Mt Hood and Multnomah Falls and Colombia Gorge in our guide to the most fun things to do in Portland, but both of these could easily be included (along with some other great Portland day trip ideas) in this section if you are wanting to spend more time in nature than in Portland City itself:
.
That wraps it up for where to eat, where to stay, the best Portland Day Trips PLUS the Top 10 Fun things to do in Portland! I hope this guide helped you plan your 3 day trip to Portland (or however many days you will be staying!). Have you been to Portland, or are you planning to go in the near future? If so comment and tell me what you loved, what you're looking forward to and why you chose Portland!
Oh, and if you enjoyed this article, please, tweet pin or share on Facebook – I'd really appreciate it! Click the P in the share bar for full size images!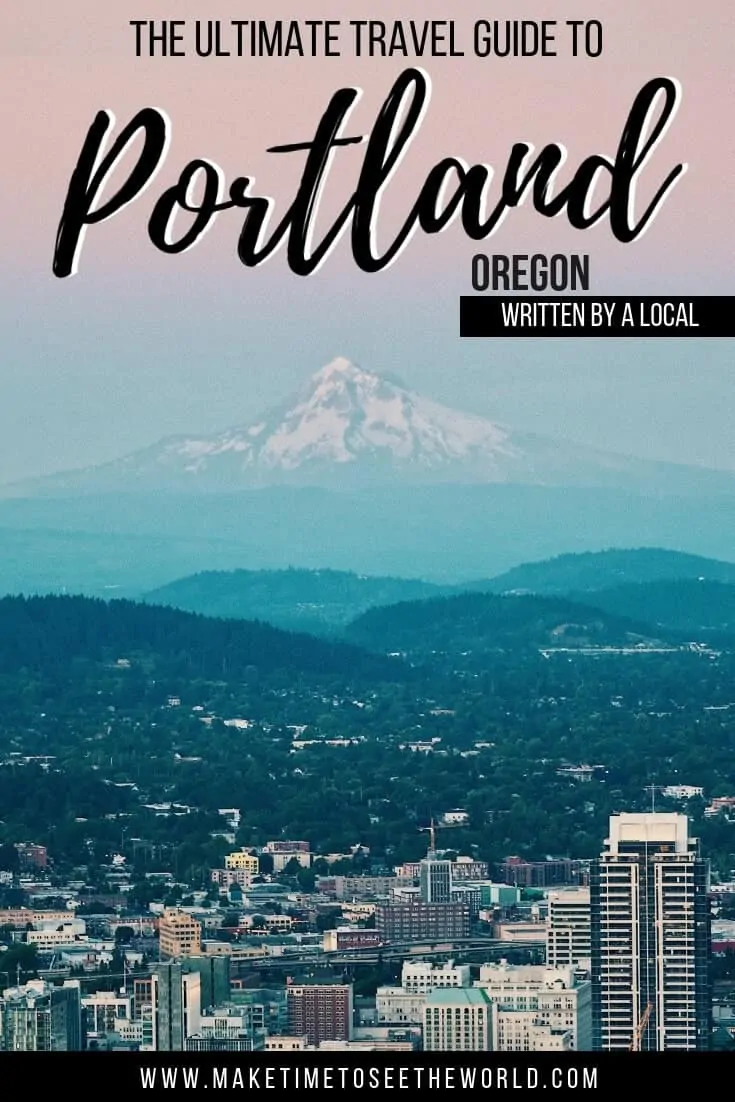 READY TO EXPLORE MORE OF THE USA & NORTH AMERICA? YOU MIGHT BE INTERESTED IN THESE ARTICLES
Hi There! Thanks for reading our travel guide to Top 10 FUN Things to Do in Portland Oregon + Where to Say & The Best Portland Day Trips! I just wanted to let you know that this post contains affiliate links, which means if you purchase something after clicking a link, I may get a small commission – which is at absolutely no cost to you. If you enjoyed this article and are going to be searching for some of the things I mention anyway, I would love it if you could click through from the links above & thank you in advance! Read my full Disclosure here.