Ready for a weekend in Los Angeles? You bet you are! Whether you're looking to pack everything in to one jam packed weekend, or pick your highlights from the top LA Things To Do, we've got options and ideas to suit every budget and every style of traveler. From Theme Parks to Museums, Shopping to Hiking, you can build your own itinerary to make sure you get the best from your 48 hours in Los Angeles. And with recommendations for where to stay and where to eat – we'll have your city break to Los Angeles organized before you know it!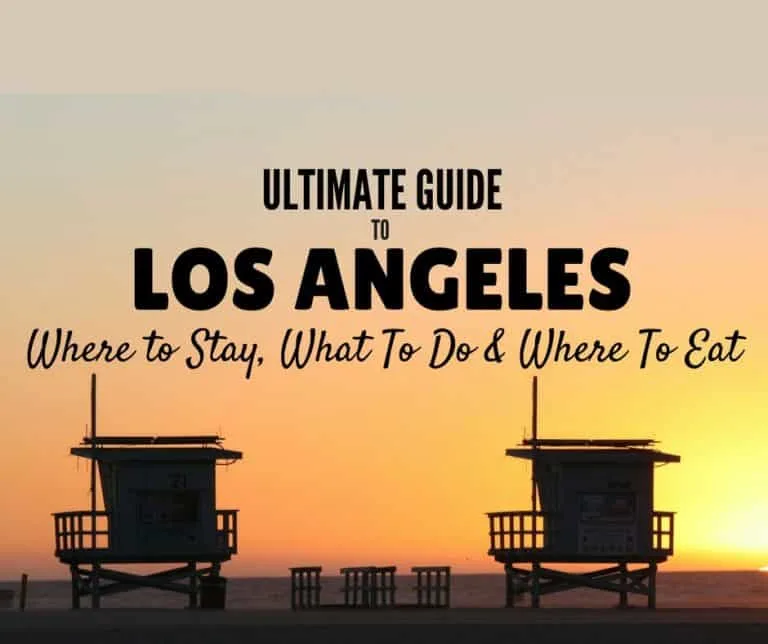 Disclaimer: Almost all posts on this site contain Affiliate links, and this one about an epic 48 Hours in Los Angeles is no different. This means that if you click on any of the links in this post (and make a purchase) I may receive a small commission at absolutely no cost to you. Each post is carefully crafted to (hopefully!) answer all your questions and recommendations are made where we believe they will improve your trip and help with your planning. As such we thank you in advance should you decide to click & buy. Read my full Disclosure here.
A Guest Post by Leslie Walker from Blue Skies And Open Roads

If one thing is for sure, you will never get bored in the "city of angels." Although Los Angeles is infamous for its nonstop traffic and bottle blondes, the awesome attractions and beautiful California sunshine will show you other side of this huge city. From walking along the Pacific Ocean to getting lost in one of the many museums, there really is something for every type of traveler.
Top Things To Do Los Angeles
Griffith Observatory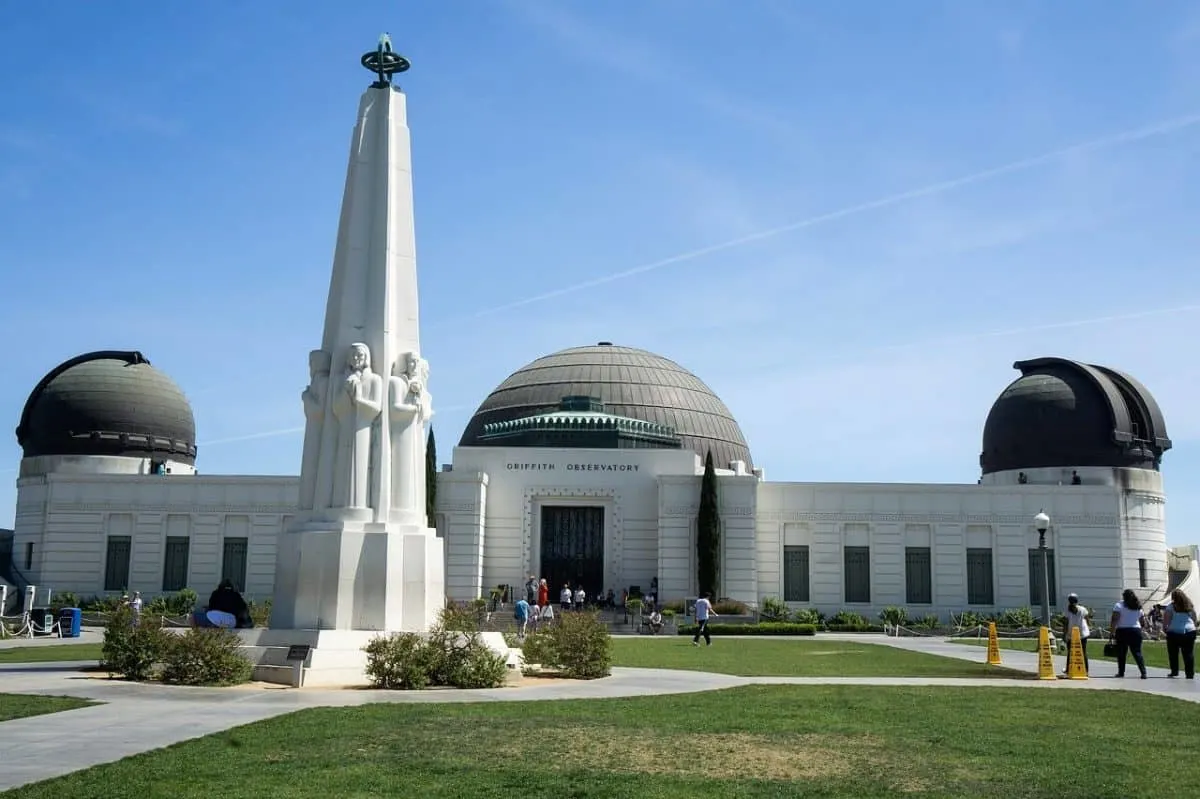 Discover your inner-astronomer side and enjoy beautiful views of Los Angeles from this popular spot. Fun Fact: More people have looked through Griffith Observatory's telescope than any other telescope on Earth. Below the Observatory, Griffith Park also has great spots for hiking or a nice picnic.
Walk of Fame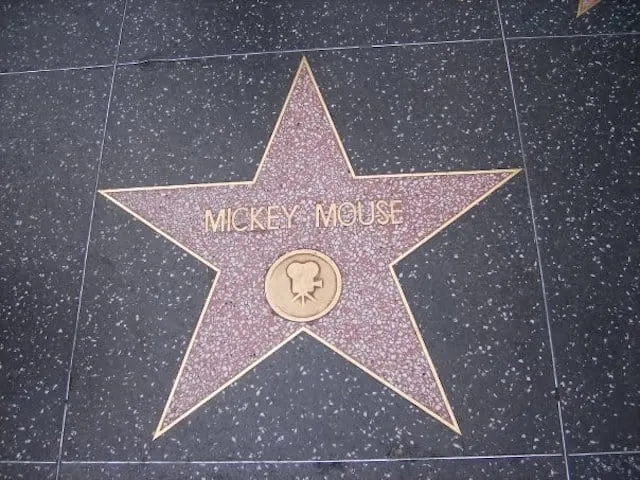 Find your favorite celebrities stars along the Hollywood Boulevard between Gower Street and La Brea Avenue, and along Vine Street between Yucca Street and Sunset. They have streets full of celebrity names ranging from music legends like David Bowie to movie stars including Marilyn Monroe.
As an alternative, and located 1 block over on Sunset Boulevard, is the iconic Rockwalk – where musical artists are immortalized by their hand prints.
RELATED –
Want to explore more of California? Make
San Francisco
your next stop!
Venice Beach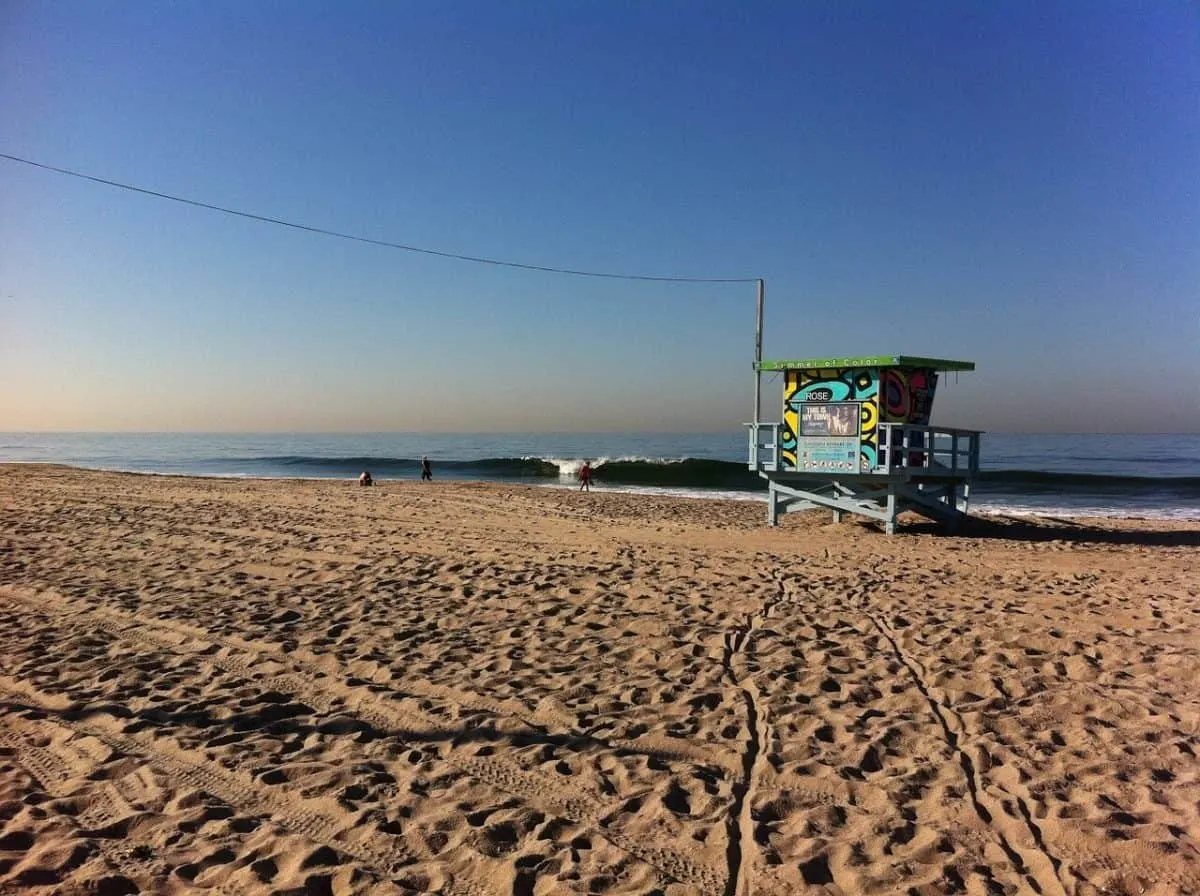 Come here to people-watch, shop the many vendors and stores, and enjoy the views of the ocean. This is a place where you will truly discover in the flesh the large and wide range of people and personalities that LA has uncovered.
Santa Monica Pier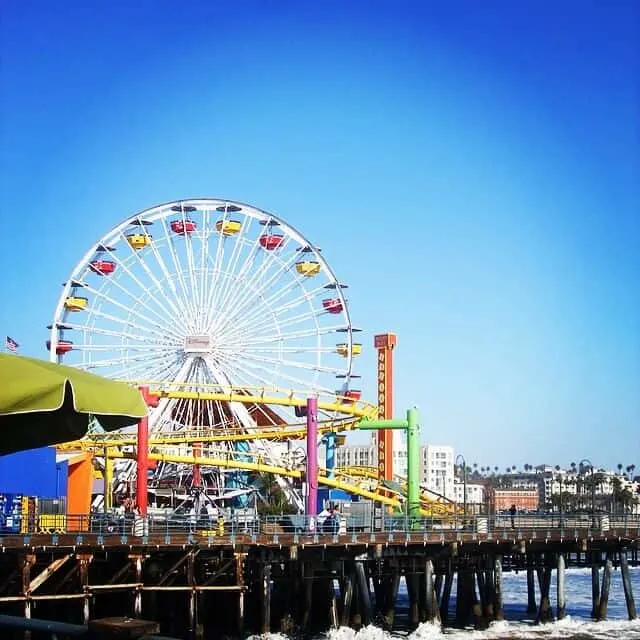 Although this a tourist-filled destination, you will have an amazing time exploring the pier or taking a bike ride/ walking along the beach. Santa Monica is also a great area for shopping and eating out!
Related: If you're wanting to see more of the USA, why not plan a Roadtrip? 3-4 Weeks Across the States from LA to New York
Hollywood Sign

For non-hikers:
The Griffith Observatory has amazing views of the Hollywood Sign and of LA!
For dinner and a view of the sign, check out the Hollywood restaurant Yamashiro.
To get a close-up shot of the Hollywood sign, try the drive up Beachwood Drive.
For the hikers:
Hike Runyon Canyon, which is a park that starts on Hollywood Blvd where you must climb upward toward the sign.
Start at 6100 Rockcliff Drive Los Angeles CA 90068, which starts a 30min hike that will take you to great views of the sign.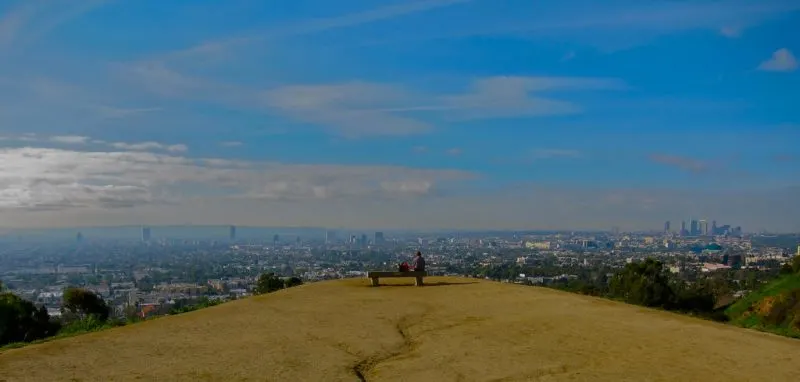 Image of Runyon Canyon Lookout c/o Flickr Creative Commons
The reward for finishing the 3.4 mile hike of Cooper Canyon Falls in you guessed it… a waterfall!
For those who like to end their hikes with a relaxing dip in the ocean, the 4 mile Point Dume to Paradise Cove hike is perfect because it leads you down by the beach!
The most popular hiking spot in LA is Runyon Canyon, where you will find great views of the city and the Hollywood sign.
Check out the Many Museums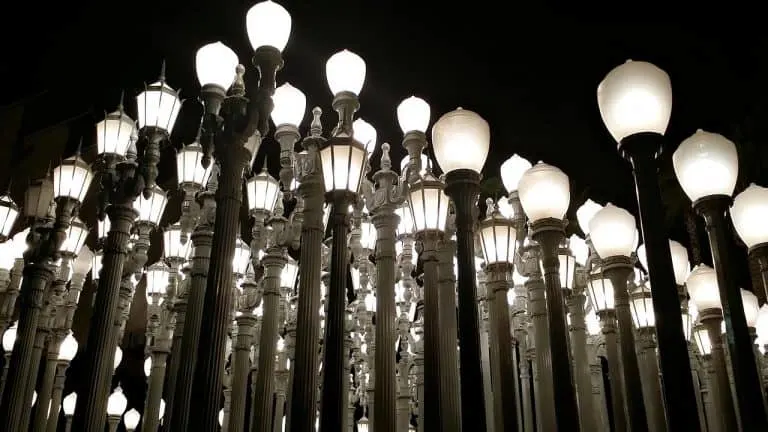 Los Angeles County Museum of Art (LACMA) holds a large collection of art ranging from ancient to modern styles, with over 130,000 objects to gaze and stare in awe at. The museum also houses the Rain Room, a popular installation of falling water (rain) that pauses wherever a human body is detected. You'll feel like you have magical powers with the ability to control rain. This is also the museum home to the enchanting Urban Lights display.
The Broad is a contemporary art museum (as you can probably tell from its modern-type architecture that makes the building look like a cheese grater) that holds over 2,000 works of art. This museum has many great perks including Yayoi Kusama's Infinity Mirrored Room, a mirror-lined installment that houses a sparkling and endless LED light display. Not to mention, admission to the museum is free, which is a rarity in LA.
The Walt Disney Concert Hall is the home of the LA philharmonic orchestra and is such a cool building – it's worth a stop for a quick pic!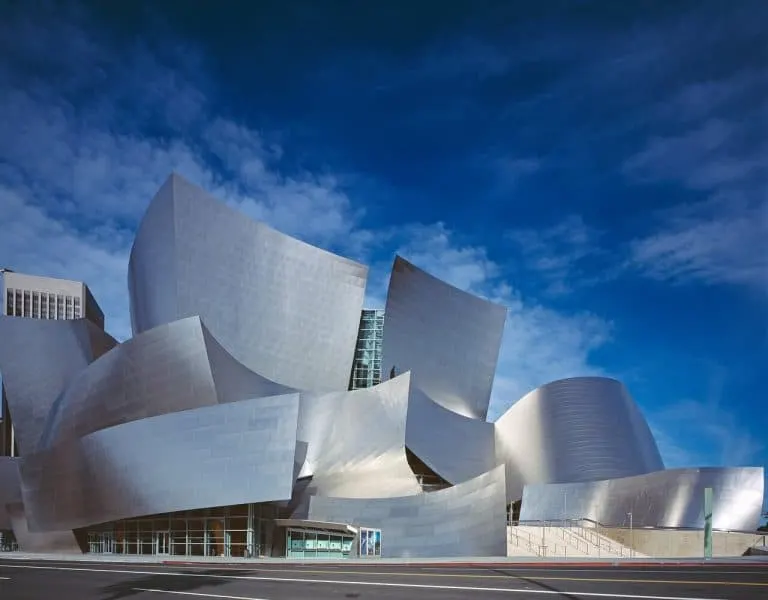 Universal Studios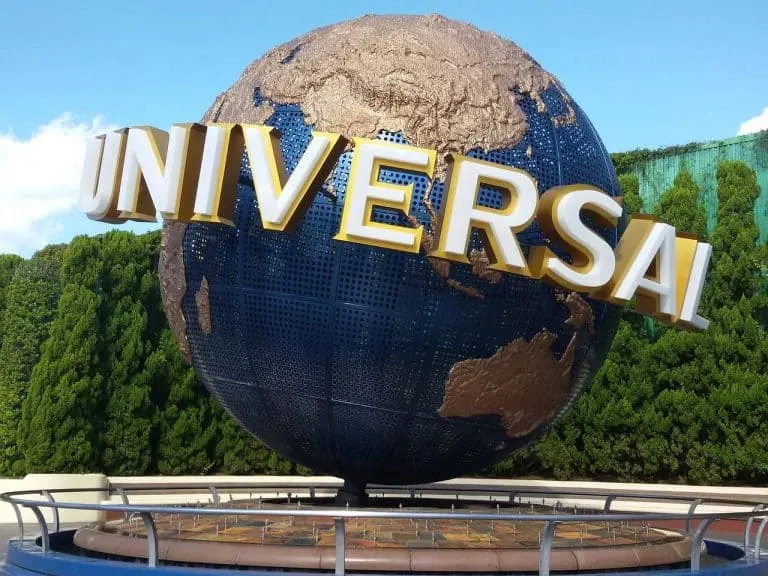 Touring the film studios is an awesome experience for even the non film buffs. The tour includes viewing of many widely popular sets such as Bates Motel and even Jaws. Universal Studios also acts as a theme park with many rides and attractions, including the very popular Wizarding World of Harry Potter™.
RELATED: if you're looking to escape the city, take a look at these other ideas for fun day trips from LA.
Window Shop in Beverly Hills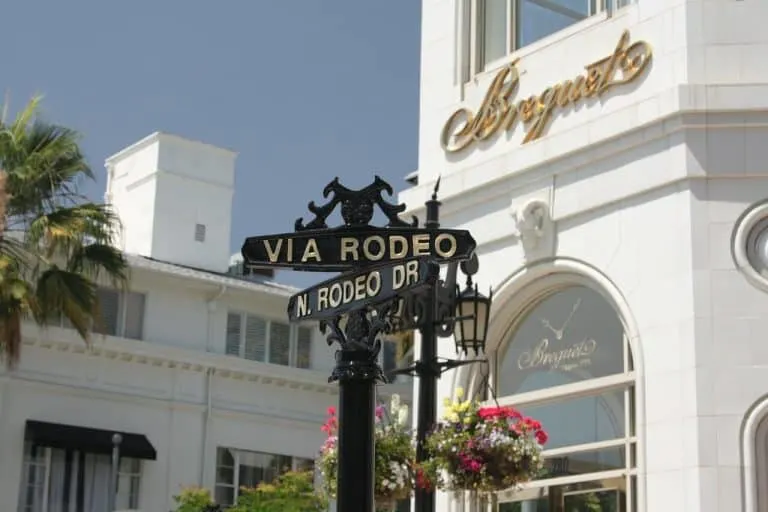 Spend one of SoCal's famously sunny days window shopping as you walk along Rodeo Drive. Try to gain the self-restraint not to enter a store… you'll be a whole heap richer if you can stick to window shopping!
Enjoy the Talent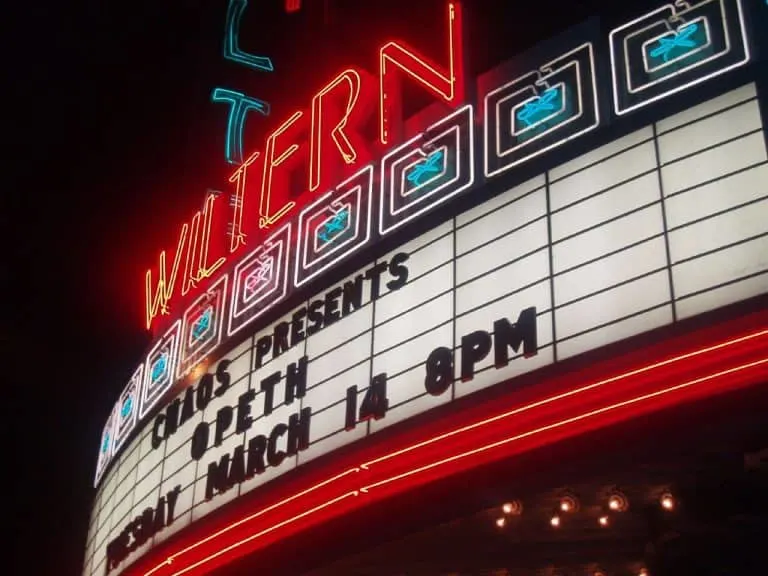 Image of the Wiltern Theater c/o Flickr Creative Commons
Check out the live music or a show at one of many venues in LA. Some of the most popular are: The Staples Center, The Wiltern, The Roxy, The Hollywood Palladium, and The Forum. One of the most inexpensive venues is The Smell, which is for those who enjoy experimental and punk and those who enjoy paying as little as $5 for a ticket.
Where to Stay in LA:


Situated in Los Angeles, The Peninsula Beverly Hills offers elegant 5-star accommodation, as well as outdoor tennis courts, a Jacuzzi and a rooftop pool. It also features a sauna, a Turkish steam bath and free Wi-Fi.
The Peninsula Hotel Beverly Hills is within walking distance of Century Plaza Towers, Rodeo Drive and Beverly Gardens Park. Activities such as scuba diving, water-skiing and horse riding are offered nearby.
Like more info? Click to Read Trip Advisor Reviews


Sirtaj Hotel Beverly Hills provides modern 4-star accommodation in Los Angeles. The numerous facilities this contemporary hotel features include a coffee bar, massage services and valet parking.
Sirtaj Hotel is close to Rodeo Drive. The Hollywood Walk of Fame is just an easy car ride from the hotel.
Like more info? Click to Read Trip Advisor Reviews

Beverly Terrace Hotel provides comfortable 3-star accommodation in Los Angeles. A short walk from The Troubadour Nightclub, it offers comfortable rooms equipped with a flat-screen TV, wireless internet access and a refrigerator.
For those wishing to dine out during their stay at Hotel Beverly Terrace, there are a selection of eateries situated nearby. The Hollywood Walk of Fame and Universal Studios Hollywood are just a short car ride from the hotel.
Like more info? Click to Read Trip Advisor Reviews
Where to Eat in LA:

Breakfast:
Come to Egg Slut for amazing egg, cheese, and meat breakfast sandwiches and delicious coffee. They have high-quality ingredients that makes the food taste fresh and amazing.
317 S. Broadway, Stall D-1, Los Angeles, CA 90013 (213)625-0292

Lunch:
To eat like a true Californian, stop and pick up a Double-Double and animal fries from In-N-Out. A great cheap and fast option and not to mention, very delicious!
Dinner:
Guisados is a must visit for any foodie! They have a variety of options for tacos and other delicious Mexican food, made with fresh handmade tortillas.
2100 East Cesar E Chavez Avenue, Los Angeles, CA 90033 (323) 264-7201
.
EXTRA WAYS TO SAVE MONEY AND GET A GREAT DEAL IN LOS ANGELES

Groupon have awesome local deals for Los Angeles and is updated all the time – from massages and beauty treatments, to dining deals and money off things to do. Check out their local deals and see where you can save some cash on things you already planned to do!
Tour search engine Viator offers affordable organized tours to see different parts of LA
TicketNetwork list the best events going on in Los Angeles – see if there is anything special on during your trip!
.
So there you have it a full run-down of the Top Things To Do in LA along with suggestions for where to stay and where to eat. I hope you have loads of ideas for how best to spend your 48 Hours in Los Angeles, and don't forget to let me know you're own highlights once you're back!
Oh don't forget to pin and share – I'd really appreciate it!
READY TO EXPLORE MORE OF THE USA? YOU MIGHT BE INTERESTED IN THESE ARTICLES
Hi There! Thanks for reading my Weekend Guide to Los Angeles. I just wanted to let you know that this post contains affiliate links, which help support this site at absolutely no cost to you. If you enjoyed this article and are going to be searching for some of the things I mention anyway, I would love it if you could click through from the links above. These links help me keep this site online and updated – so thank you in advance! Read my full Affiliate Disclosure here.