Ready for a weekend on Australia's Sunshine Coast? Of course you are! Who doesn't love to spend time in of the the most beautiful parts of Australia?! Whether you're looking to pack everything in to one jam packed weekend, or pick your highlights from the Sunshine Coast's Top Things To Do, we've got options and ideas to suit every budget and every style of traveler. From Beach and Watersports, Hiking to animal encounters, you can build your own itinerary to make sure you get the best from your 48 hours in Queensland. And with recommendations for where to stay and where to eat – we'll have your weekend break to the Sunshine Coast organized before you know it!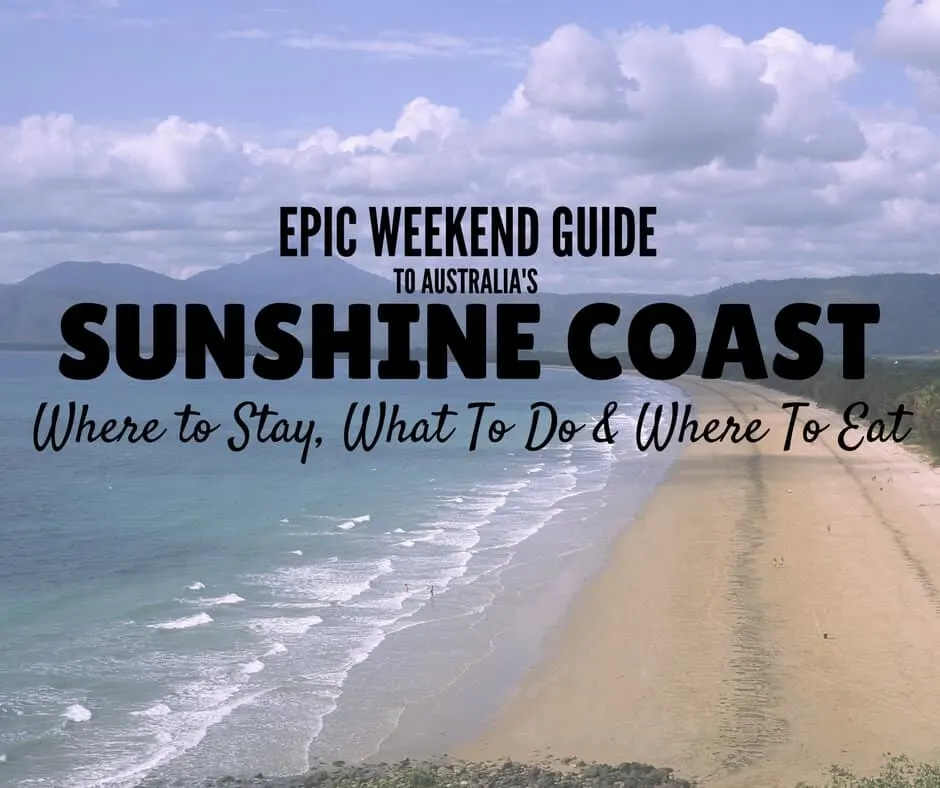 epic Guide to 48 hours in the Sunshine Coast Things To Do, Where To Stay & Where to Eat!
A Guest Post by Brianna Rice from Archives of Adventure
The Sunshine Coast is a beautiful region of Australia, located just north of Brisbane. There is such a wide range of things to do, that the Sunshine Coast makes a great destination for any traveler. Whether you want to relax on the beach, shop until you drop, or take in the surrounding nature, you will certainly not be disappointed with a trip to the Sunshine Coast.
But with so much to do, you may find yourself overwhelmed with options and only 48 hours to fill. I have happily narrowed down the Top 10 Things to do in the Sunshine Coast, to help plan your trip.
RELATED: Aussie Travel Resources: Australia Travel Tips, Quotes about Oz, Aussie Slang & a Big Australia Quiz!
SUNSHINE COAST THINGS TO DO
1. Soak Up The Sun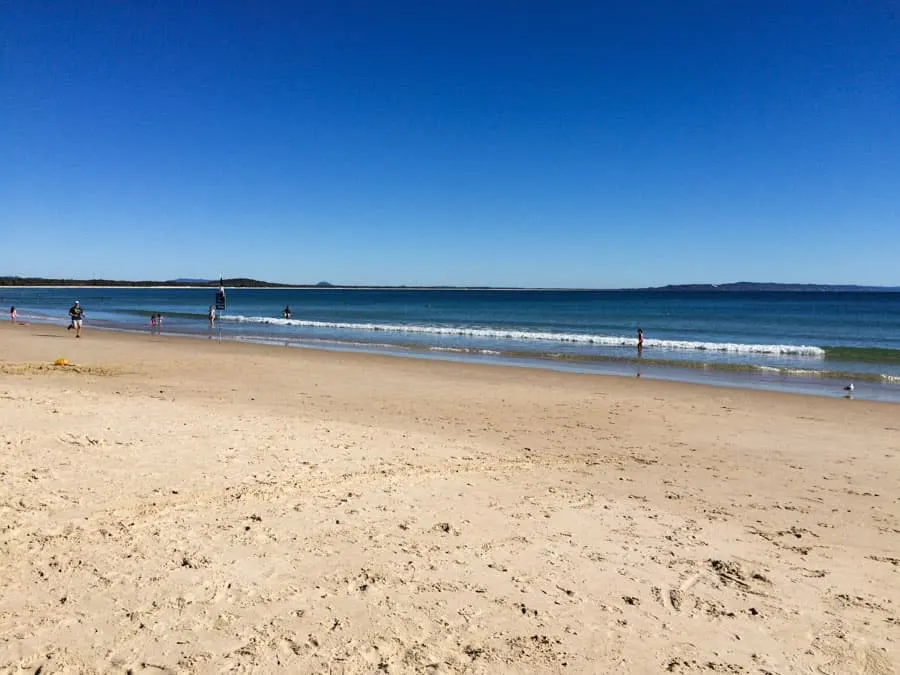 With a name like "the Sunshine Coast" it should be of no surprise that one of the top activities involves lying in the sun! The Sunshine Coast has many great beaches to enjoy, with lovely ocean waters to play in. You can try out bigger beaches like Kings Beach, or smaller, quieter beaches like Peregian Beach. Here are three great beach options to choose from.
.
2. Noosa National Park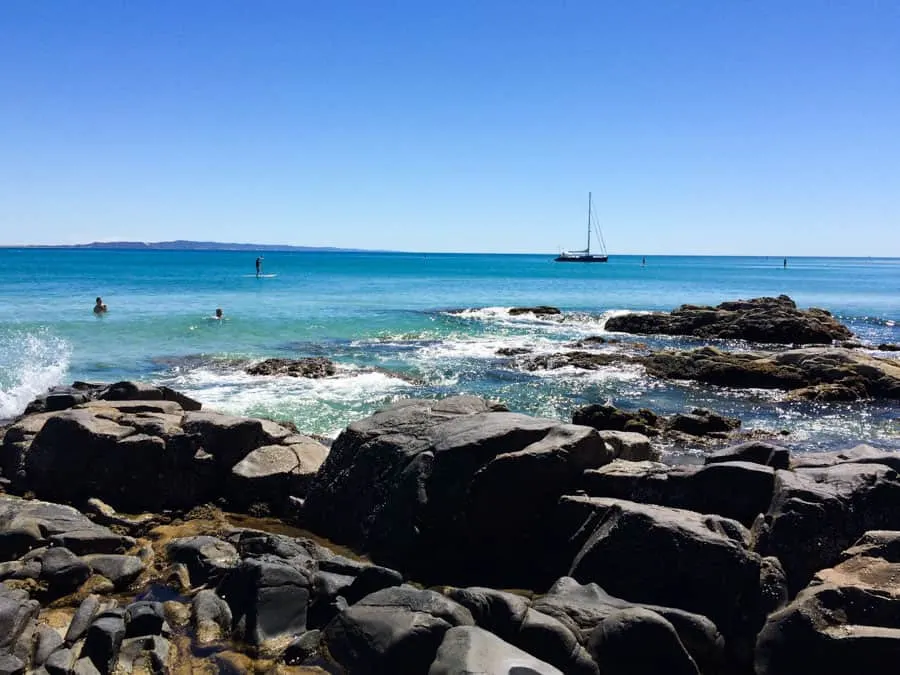 Located on the north end of the Sunshine Coast, Noosa National Park is a favorite among travelers. There are dozens of walking trails within the park that will reward you with the smells of eucalyptus, stunning scenery, and the chance to spot a koala or two! Make the walk out to the Fairy Pools for some incredible rock pool swimming.
3. Water Sports at Noosa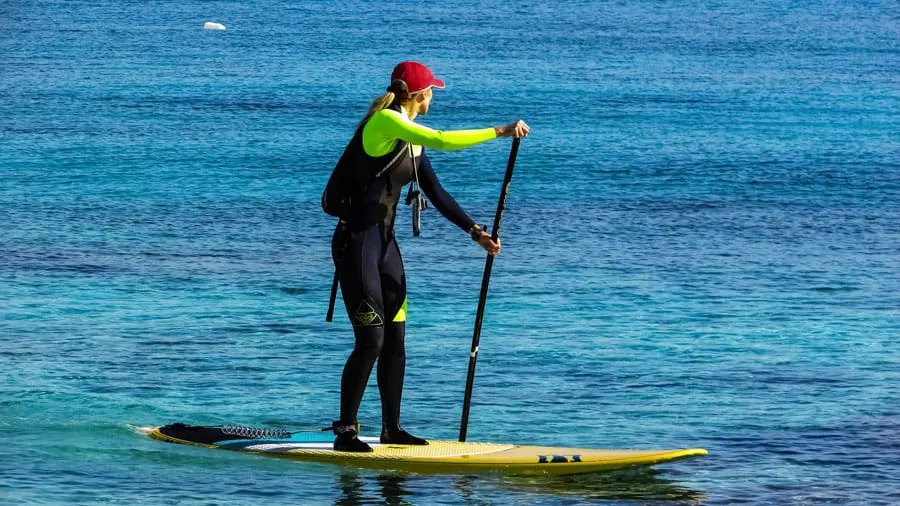 Have you been wanting to learn to surf? How about stand up paddle boarding? Noosa Main Beach is an excellent place to learn! This inlet of ocean water is calm and offers small waves for beginners. There are many companies in the area that will teach you these fun water sports. Check out Groupon for discounted lessons! Perhaps you're a seasoned pro, but aren't able to bring along your gear. Noosa Main Beach offers board rentals as well.
Love Watersports? Check out other other Amazing Adventure Activities in Australia & New Zealand
.
4. Visit Mt. Coolum at Sunrise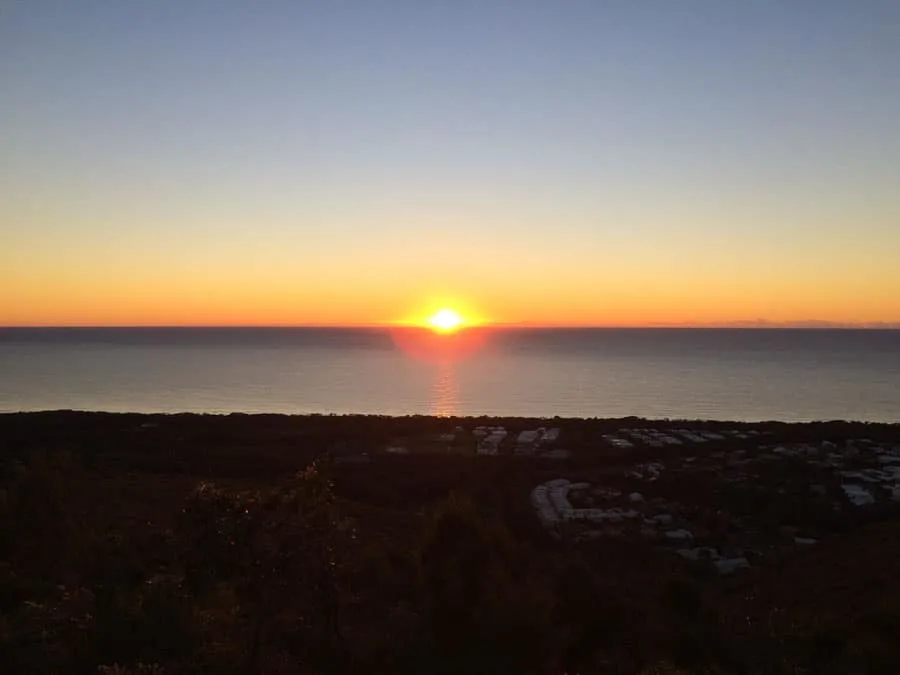 Early risers will be well rewarded at the top of Mt. Coolum. The 1.6 kilometer trek from the bottom to the top of the mountain generally takes travelers 30-40 minutes to complete. The summit of Mt. Coolum provides incredible views over the surrounding terrain to the west. Toward the east, you'll look out over the coastline of the Sunshine Coast, and out toward the Pacific Ocean. Getting to the top of the mountain early means you will be rewarded with an incredible sunrise! Don't forget to bring a flashlight and good hiking shoes!
.
5. Hike the Glass House Mountains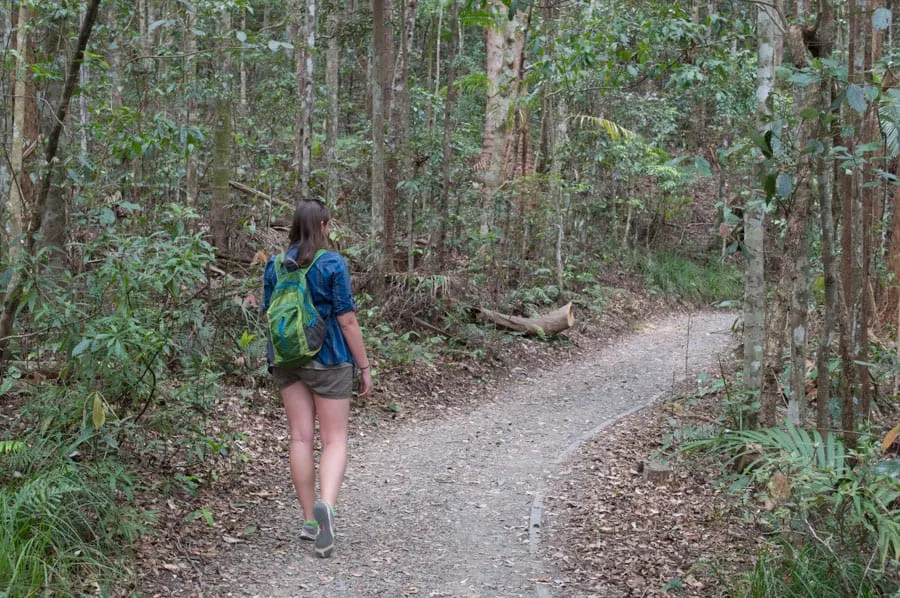 If Mt. Coolum isn't enough of a hike for you, head south to the Glass House Mountains. With many walking tracks ranging in skill level, this area will leave you breathless from both the walking and the scenery. There are also several summit treks you can take, if mountain climbing is more your style. You can also check out the Lookout Walk for a shorter hike with excellent views. Start at the Glass House Mountains Visitors center for a good map and some great trail recommendations. If hiking isn't really your thing, bring along a picnic and just enjoy the outdoors!
.

6. The Australia Zoo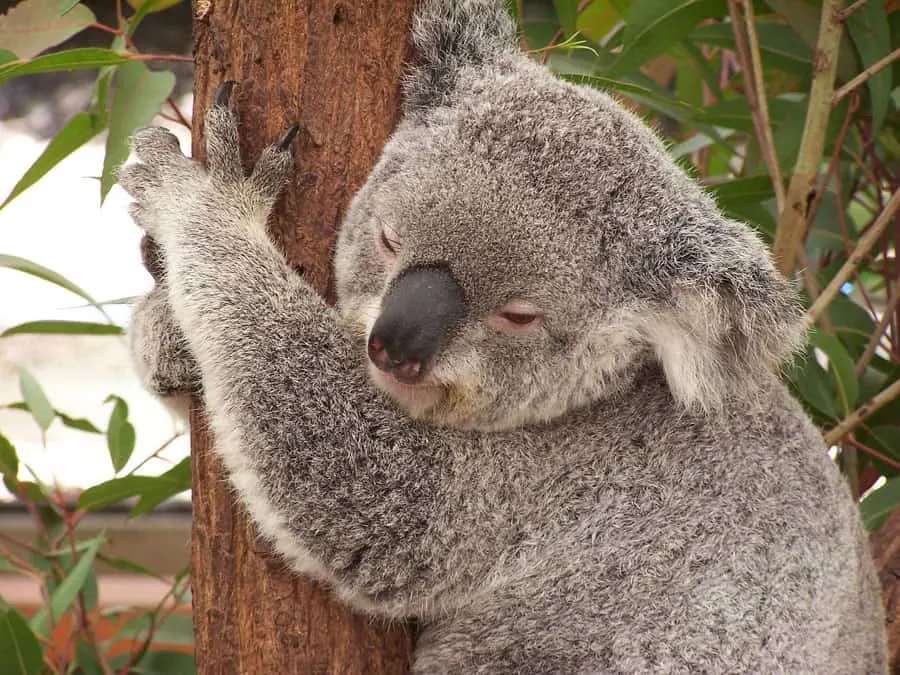 The Australia Zoo is one of the best zoos I have ever visited. The passion for animals and wildlife education is very present, which makes it a great place for visitors. Australia is known for its unique animals, and you can't leave without saying hello to a few kangaroos! With plenty of interactive shows, educational talks, and animal encounter opportunities, The Australia Zoo is an amazing place to spend the day. Plus, you get to see Steve Irwin's world famous crocs!
.
7. Eumundi Markets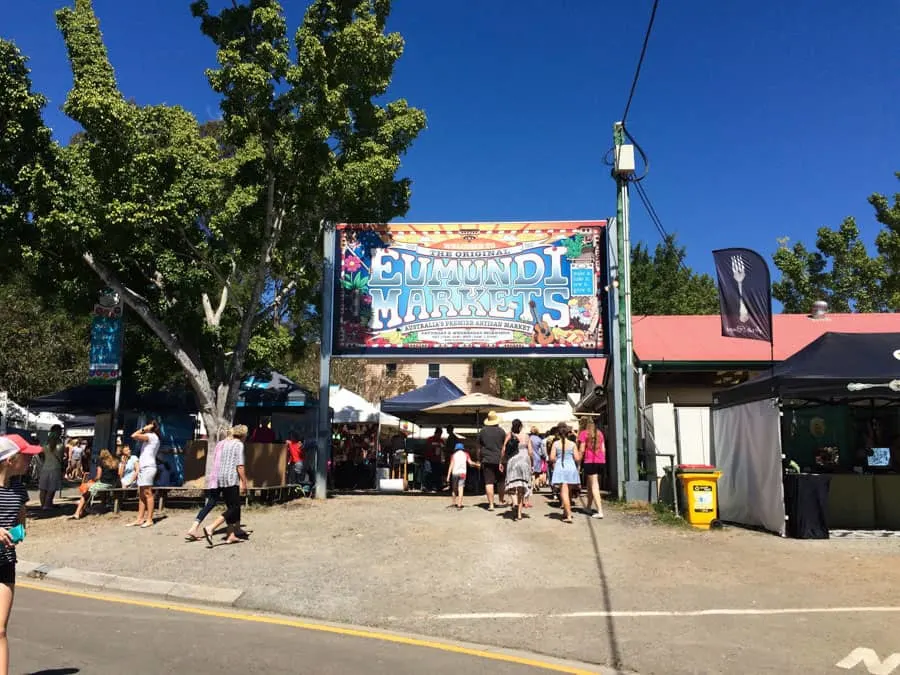 Got some cash burning a hole in your pocket? Looking for some great souvenirs to take home? Head on over to the Eumundi Markets! Open every Saturday and Wednesday morning, this huge market will satisfy your craving to shop. You'll find artwork, toys, clothes, homemade soaps, and locally designed jewelry. If food is more your game, Eumundi Markets will not disappoint. You can purchase lots of fresh foods like produce, breads, smoothies, cheeses, and pastries. Not to mention all the dozens of diverse cuisine options like schnitzels, samosas, vegan burgers, and Hungarian langos. Make sure to visit Eumundi markets with a full wallet and an empty stomach.
.
8. The Big Pineapple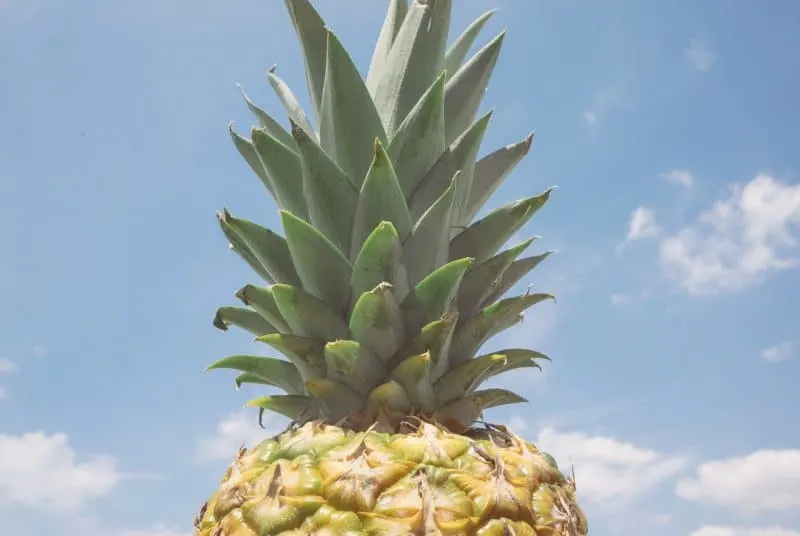 This has been an iconic attraction in Queensland since the 1970's. Quite literally, this is a giant pineapple standing 16 meters tall. It is free to photograph, and you can even go inside and climb to the top, making it a cute roadside stop. The Big Pineapple is situated on a pineapple plantation that also features a café and a small zoo. Visitors are welcome to tour the plantation and zoo for a fee, and can even ride a train through the property.
.
9. Discover Incredible Waterfalls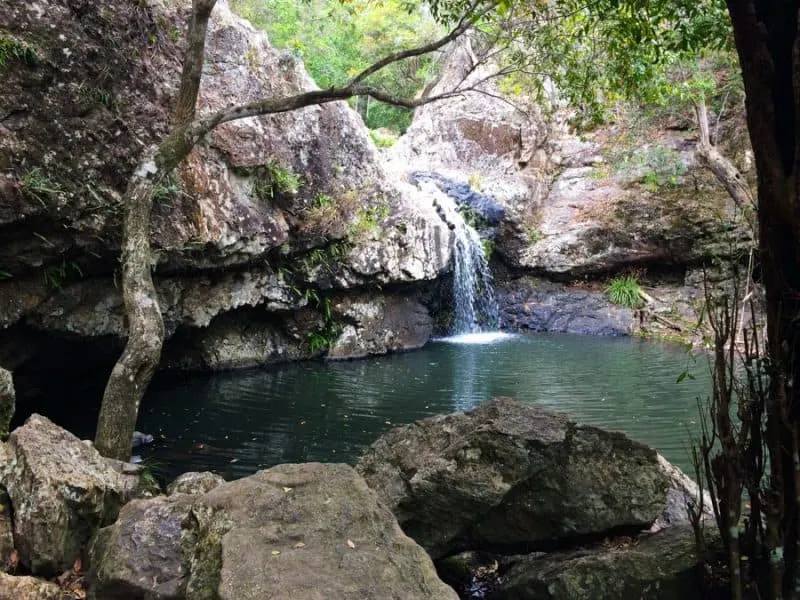 If you're in the mood to chase waterfalls, the Sunshine Coast is an excellent place to do so! Kondalila National Park not only offers excellent and picturesque hiking, but some beautiful waterfalls as well. You can also check out Buderim State Park for an easy hike and rewarding falls. Garner Falls are another great option that are easy to get to, and offer excellent swimming and picnicking areas.
.
10. Whale Watching Cruise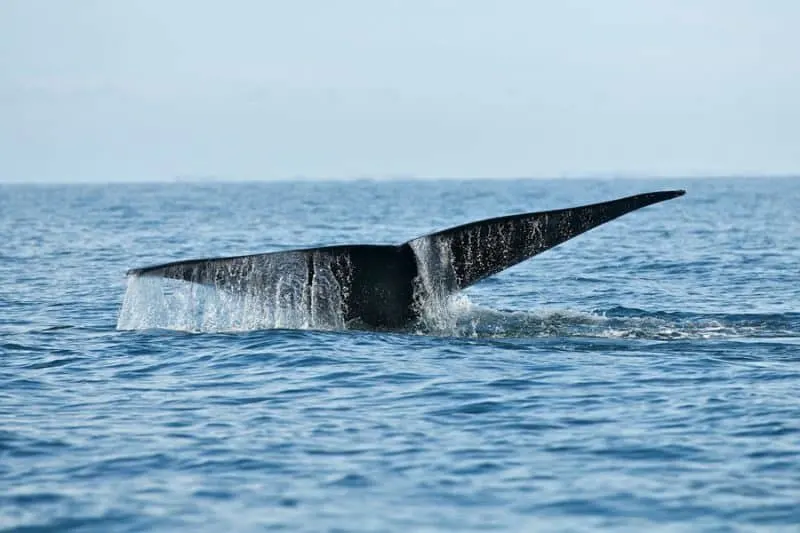 July through November is whale watching season in the Sunshine Coast. For an activity that is a bit more pricey, but very exciting, book yourself a whale watching cruise. You'll have the unique opportunity to see Humpback whales and Southern Right wales as you cruise along the Sunshine Coast. Many cruise operators have a great policy that guarantees whale sightings, or you get your money back.
.
WHERE TO STAY:


Situated in Noosa Heads, Peppers Noosa Resort & Villas is within easy driving distance of Noosaville and features an outdoor pool. It provides a day spa, as well as a sun deck, free Wi-Fi and a beauty centre.

Peppers Noosa Resort & Villas features a restaurant and a bar where guests are able to unwind at the end of the day with dinner and a drink. Breakfast is available each morning and can be savoured in the comfort of the rooms.
Like more info? Click to Read Trip Advisor Reviews

Located in Noosaville, Noosa Sun Motel is within a 30-minute drive of Sunshine Coast Airport and offers free Wi-Fi and an outdoor heated pool. It is conveniently positioned for guests wanting to sightsee in the area.
Rooms at Noosa Sun Motel come with refrigerators, cable/satellite channels and microwaves. Each provide wireless internet access, tea and coffee making facilities and a private bathroom with a shower.
Like more info? Click to Read Trip Advisor Reviews

Situated in Tewantin, Noosa Tewantin Caravan Park is an easy drive from Noosa Heads and offers a kids pool, a heated pool and a playground. It also provides a BBQ/picnic area, a laundry service and a shopping mall.
The fully air conditioned lodgings at Noosa Tewantin Caravan Park have kitchenettes with microwave and refrigerator. They feature a DVD player, wireless internet access and a ceiling fan. Ironing facilities, a hair dryer and a shower are also provided.
Like more info? Click to Read Trip Advisor Reviews
.
WHERE TO EAT:
If your looking to grab a bite to eat, you'll be spoilt for choice on the Sunshine Coast. From funky little cafes to some amazing 5* spots, the hardest decision you'll have to make is how many places can you fit into one visit!

Day-to-Day Eats
Luxury Eats
Spirit House – A restaurant and cooking school that is all about the senses serving contemporary Thai in a rain forest setting.

Spice Bar – This place has a total Wow factor and is perfect for any occasion. Serving a selection of small Asian plates, this kind of quality comes at a price – but it's totally worth it!

Tides Waterfront – Stunning food with a stunning 270 degree view across the bay (the name gave it away right?!
So there you have it a full run-down of the Top Things To Do on the Sunshine Coast along with suggestions for where to stay and where to eat. I hope you now have loads of ideas for how best to spend your 48 Hours on Queensland's Sunshine Coast, and don't forget to let me know you're own highlights once you're back!
Oh don't forget to pin and share – I'd really appreciate it!