If you're up for an adventure, there's hardly a better destination than the Land Down Under. From surreal rainforests and diverse wildlife, to the amazing marine biosphere, watersports, and various activities – Australia and its surroundings deserve a place on your bucket list. Here's the top adventure activities in Australia and New Zealand that you don't want to miss on your trip of a lifetime!
RELATED: These are just a few of the 100+ Incredible Things To Do in Australia – click the link for the full list!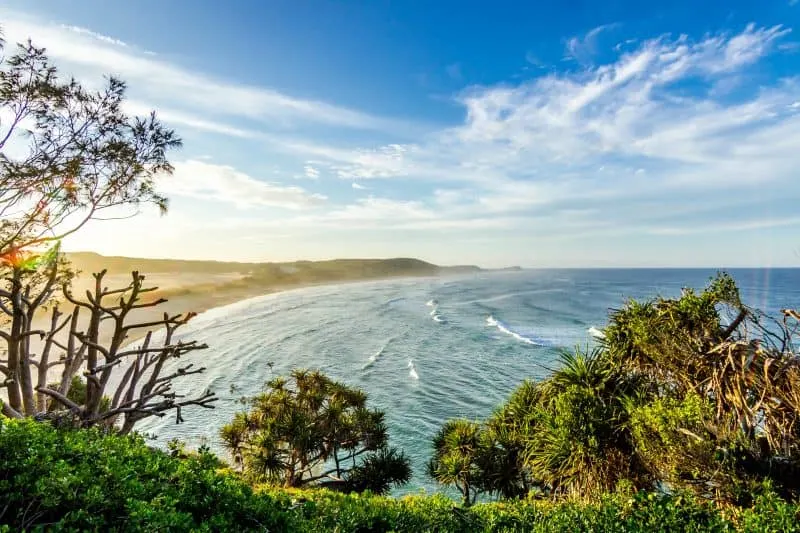 Top Adventure Activities in Australia & New Zealand
Scuba diving: Ningaloo Reef and Great Barrier Reef
Fancy a swim with the whale sharks? Each year, between April and July, you can witness a migration of whale sharks to Ningaloo Reef. These sharks are docile and harmless as they only eat planktons and aren't aggressive.
The Great Barrier Reef is another thing scuba diving enthusiasts don't want to miss. It is the largest reef in the world: over 2300 kilometers hide the incredibly vivid creatures. Think dugongs, sea turtles, mesmerizing tropical fish, dozens of different corals, sponges, and starfish, even dolphins and whales. There are daily trips organized from Port Douglas and Cairns so the experts can show you the best spots.
And if you want a real adrenalin rush, make sure you head to South Australia and hop in a cage to dive with Great White Sharks – it's in Port Lincoln which is one of the best places to visit in SA!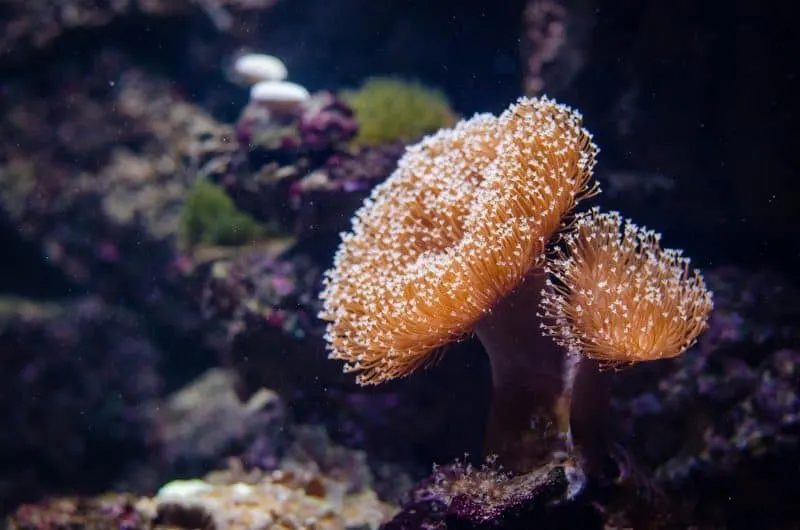 RELATED: Want to hang out with more of Australia's indigenous wildlife? Check out where the best places to find Koala's in Australia are!
.
Golfing: Beach front in Sydney
Going on an active holiday is becoming more and more popular as people love devoting their vacation days to learning a new skill while having fun. You can sign up for golf courses in Sydney and enjoy the most breathtaking place to make a hole in one: the beachfront in Sydney is specifically designed as a giant golf court with a club and a cafe you can unwind at. While you're in Sydney, don't miss out on climbing the Sydney Harbour Bridge for the amazing panoramic view and photo opportunities. A similar heart pumping experience can be found at Gold Coast's SkyPoint climb where you get to climb the highest (270m) external building in Australia.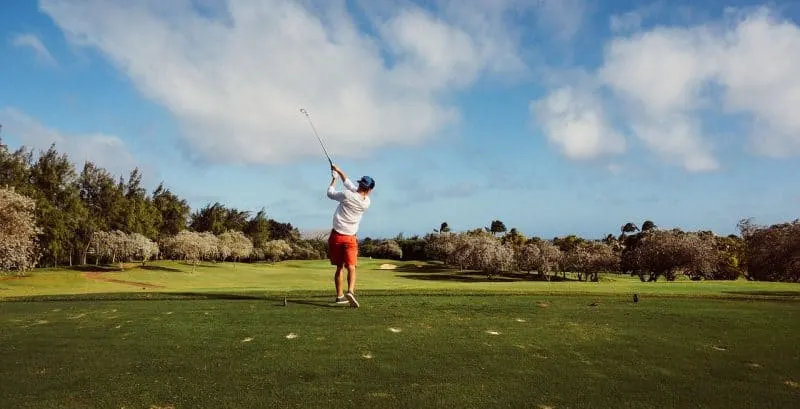 .
Bungee jumping: Queenstown in New Zealand
Queenstown is a perfect place for adrenaline junkies and is a natural place to stop for those on a New Zealand road trip. There are several spots for bungee jumping but Kawarau Bridge might be the best one. It is actually a place where bungee jumping was born, back in 1988 when AJ Hackett and Henry van Asch made the first jump and started their business.
The surreal turquoise river beneath, amazing surrounding nature and scenery will sure make your 43m high jump is worthwhile.
Another great option is to try the world's biggest swing, just above the Nevis River, where you'll experience a speed of 300m Arc!
Enjoy a guided hike, jet boating or parasailing, and consider visiting the Queenstown Adventure Group to explore other offered activities.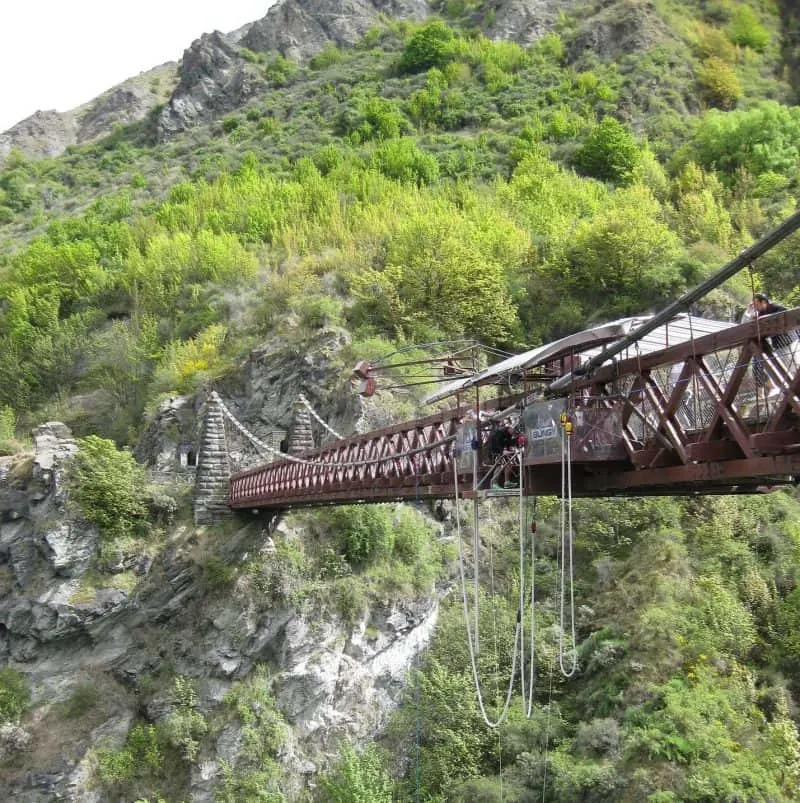 RELATED: How about an adventure just outside Australia's Borders, on a P&O Comedy Cruise!? Or plan your backpacking trip around New Zealand here, Or maybe just be an armchair warrior with our travel quotes to inspire adventure!

Cycling: soak in Australia on two wheels
If you have a mindset of an independent traveler and you wish to explore the off beaten paths, cycling is the best way to do it. Australia has an awesome outback just waiting for you. If you're wondering what area to explore, it might be the best to consider weather conditions first. Northern area has high humidity, both wet and dry seasons. The central part isn't suitable for cycling because it is the heart of the desert. A moderate climate is typical for the southern part.
Tasmania is truly a treat and it became a renowned area for cycling. (Click here for a Tasmania solo travel guide!) From Cradle Mountain to Bruny Island, there is a lot to see. Don't miss the Freycinet National Park either where you may get the opportunity to pet a few kangaroos. Explore other trails as well: many beautiful spots can be found on two wheels.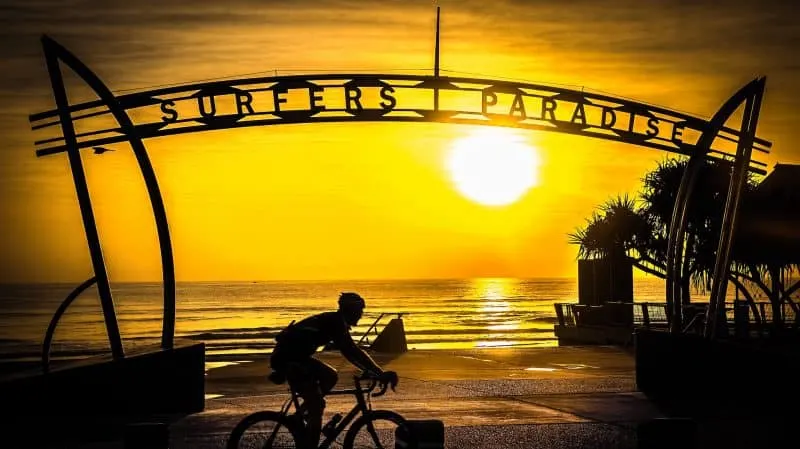 Image Source: Flickr Creative Commons
Surfing: catch some waves on the Gold Coast, Queensland
They don't call Gold Coast a surfer's paradise for nothing! Exquisite beaches with the urban side back offer you a chance to enjoy amazing waves. Whether you choose to ride some waves at the Snapper Rocks Superbank or Palm Beach, Nobby Beach, and Broadbeach – you have the opportunity to soak up the sun and raise your adrenaline levels. If you prefer a more natural surroundings, choose Noosa. You can also attend surfing lessons; Gold Coast is packed with surfing schools and academies. The coach usually works with a group of up to six people but there is also an option of private lessons. Other great surfing spots include Victoria, New South Wales, and Western Australia.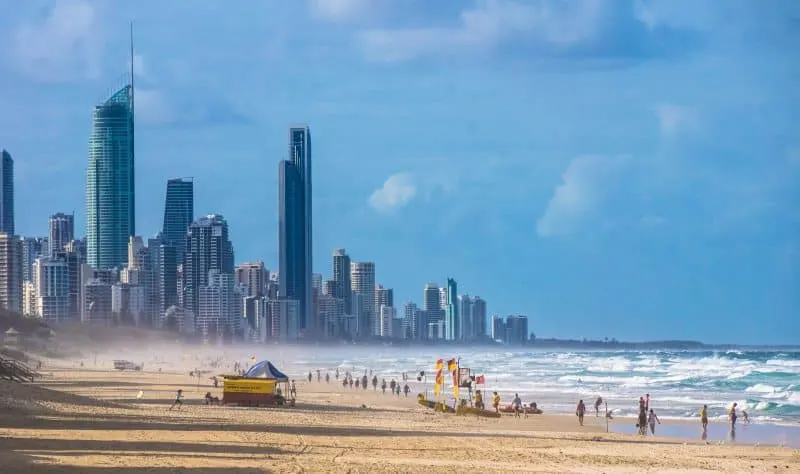 Image Source: Flickr Creative Commons
All these are just a small piece of Australia's adventure world! If you wish to encounter waddling penguins, you can go to the Phillip's Island. And how does zip lining through the rainforests sound like? Tourism to Australia's Islands has really developed and with a well-established ferry boat system and daily excursions, you can go anywhere you'd like. Want to experience a view from above? There are even helicopter tours or a ride in a hot air balloon. Basically, if you can imagine it – Australia has it.
RELATED: If you are worried about how expensive Australia is, check out these 12 tips for cheap travel in Australia
..
If you have already traveled to Australia & New Zealand, what was your favorite adventure activity? And if you haven't been yet – which one would be your first pick?! Let me know in the comments below!
Oh and if you liked this article, please click the P in the share-bar on the left for full size images! Go on, you know you want to :-)