Welcome to my foodie tour of Seminyak, Bali, your complete guide to the best places to eat in Bali's trendy tourist hub. From fine-dining Seminyak restaurants to superfood focused cafes with a great burger joint thrown in, there is something for every taste and budget. Just be sure to make your holiday is long enough that you can try them all!!
As I like to try the local fare wherever we go, my recommendations have a very heavy Asian focus, but there are a few notable exceptions which have western-inspired menus which I have included at the end of this post. Keep reading and I can guarantee you'll be planning your next Bali holiday about where you are going to eat!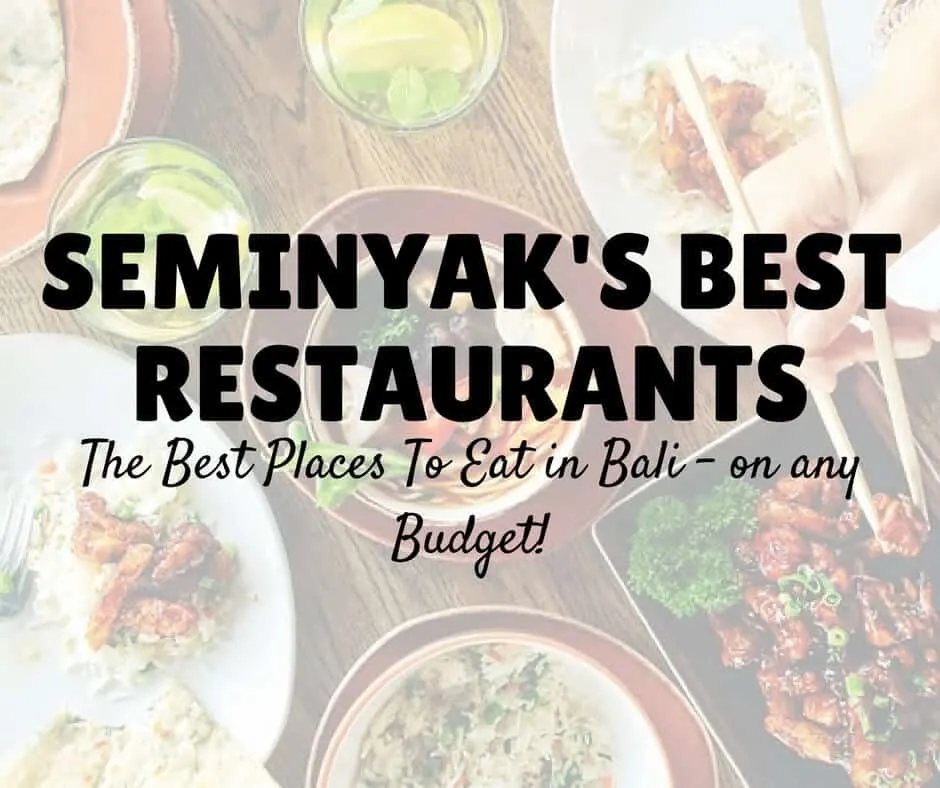 Fine Dining Restaurants in Seminyak

If you would like a slice of the fine dining lifestyle at half the price, Seminyak is the place to be. Exciting, innovative chefs combine old and new Indonesian-Asian flavours to create absolutely mind-blowing dishes. Let me share with you the absolute best places to eat in Bali e

All prices are quotes per 1,000 IDR: (e.g 40k = 40,000 IDR)
Check the latest exchange rate with your currency here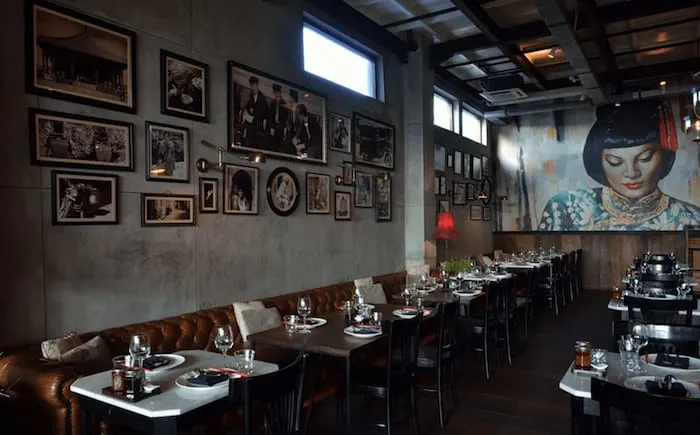 Low light, dark wood and metal trim tables and a large mural on the back wall make for a great first impression as you walk through the heavy wooden double doors. The whole restaurant is the epitome of cool.
The brainchild of chef Will Meyrick, who is also the man behind the equally popular
Sarong Restaurant
, he set out to create a space that was "more than just a restaurant" – and with MamaSan presenting as a kitchen, lounge, bar and cooking school, I think he achieved his objective.
Prices
Entrees: ranging between 65-100k
Mains: The choice is incredible and ranged between 120-190k per plate.
Drinks: 42k Small Beer; 130k Wine By The Glass & 110k Cocktails

.
Bambu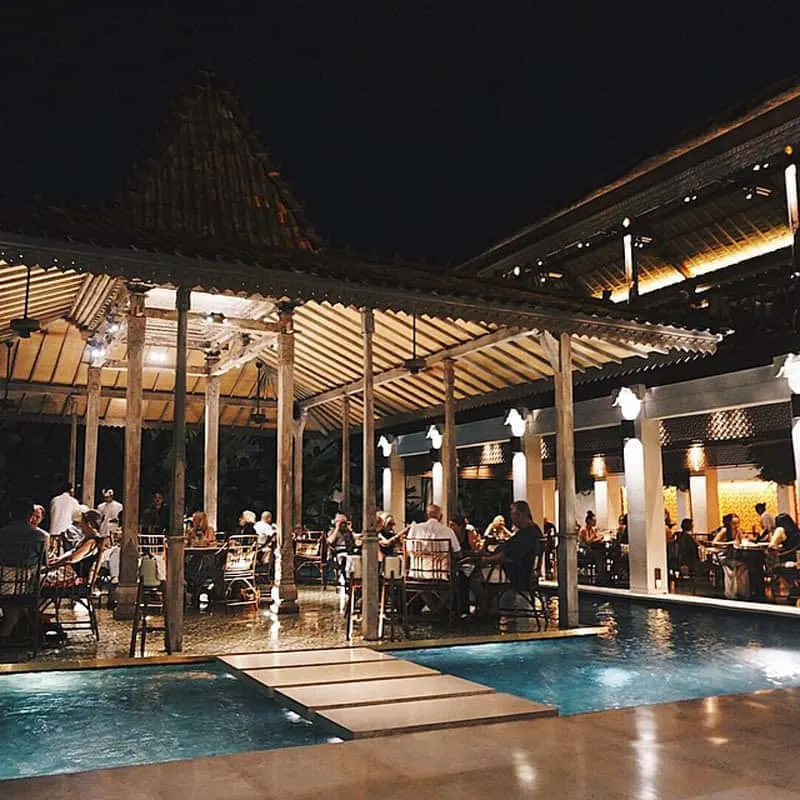 This restaurant is a visually stunning romantic restaurant – as you arrive you are led across polished concrete stepping stones, lit by candlelight, which appear to flat above the clear waters of a fish filled pond. The dining areas are situated over another body of water, again reached by stepping stones under a converted pavilion, the second dining area just to the side of the water – all making for a very tranquil environment. The photograph simply does not do it justice!
The staff are wonderful: friendly, attentive, knowledgeable about the menu and confident in making recommendations. They pull your chair out – and are miraculously there to push you back under after a visit to the bathroom (despite how busy them seem); they place napkins on your lap and serve your accompaniments to your main meal. They really make the find dining experience what it is at Bambu.

Prices
Entrees: ranging between 65-120k each
Mains: There is a choice of around 8 dishes ranging between 115-180k per plate. (with a good selection for vegetarians)
Sides: 25-40k each
Drinks: 40k Small Beer; 120k Wine By The Glass & 100k Cocktails
.

Mejekawi @ Ku de Ta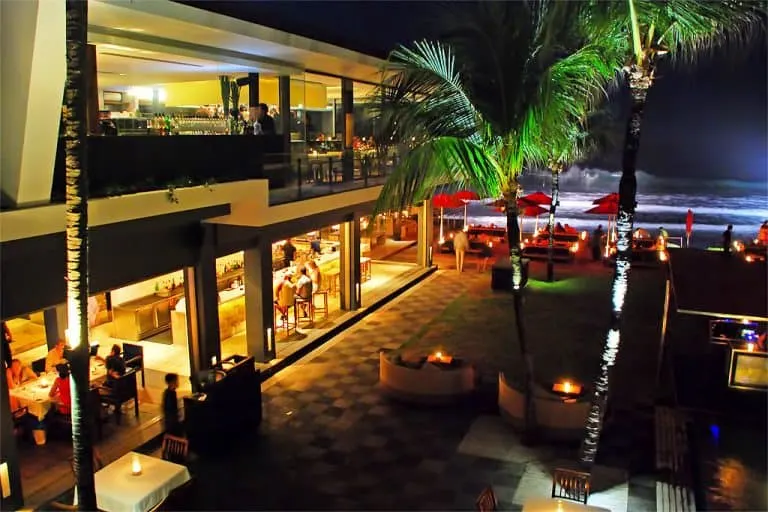 Fine dining overlooking the ocean, what more could you want?
One of the best restaurants in Seminyak, Mejekawi present an innovative 'kitchen and laboratory concept'. Think Heston – but in an Indonesian paradise! Opened mid-2013, its name is a play on the local words meja and kawi – 'table' and 'high' respectively, and occupies the top floor of Ku De Ta's south-eastern wing. Its specializes in serving set course degustation menus with items prepared through high-technology methods – and don't be surprised if your 5 course meal turns into 7, or 9..! It is the ultimate dining experience!

Prices
5 Course: 700,000pp (or 1,500,000pp with wine pairing)
Drinks: 60-70k Beer; 90-200k Wine By The Glass & 130k Cocktails
.

Opened in September 2014, Kilo Bali offers Kilo's signature dishes, but also presents specials that are created with local ingredients and produce in mind. The menu is helmed by Chef Tim Forster, who looks to transform the sharing experience while captivating the diner's imagination and palate. Distinguished by unconventional and modern minimalist architecture that challenges the traditional landscape, Kilo Bali offers a quiet respite away from all the hustle and bustle.

The food is interesting and different to anything else you will find in Seminyak and most importantly – so so tasty – a range of flavour combinations you wouldn't expect together and executed to perfection.

Prices
RAW: ranging between 85-160k each (try the Wasabi Tuna Tartare – it's divine!)
Small: 70-180k per plate. (don't pass up the soft shell crab!)
Large: 180-250k each (can be shared or eaten alone)
Drinks: 35k Small Beer; 120-130k Glass of Wine & 80-150k Cocktails
.
Sardine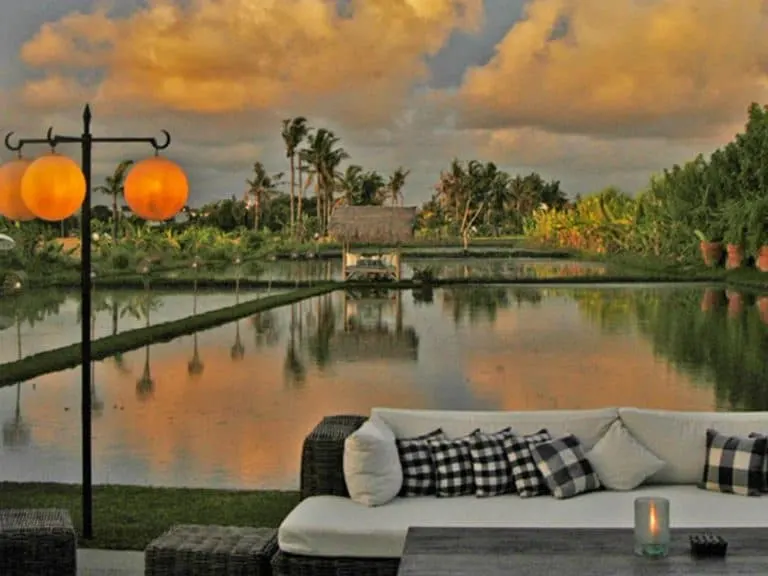 Located on Jalan Petitenget (also known as Jalan Raya Petitenget) and housed in a bamboo beamed building overlooking one of the most beautiful (and working) rice paddies in all of Bali, Sardine serve up delicious healthy seafood meals alongside homegrown organic produce. It truly is one of the best place to eat in Bali and perfect for a special occasion.
Prices
Entrees: 90-185k each
Mains: 195-320k per plate (with lots of vegetarian options)
Drinks: 40-60k Beer; 120-130k Wine By The Glass & 120k Cocktails
.
KAUM

(at Potato Head Beach club)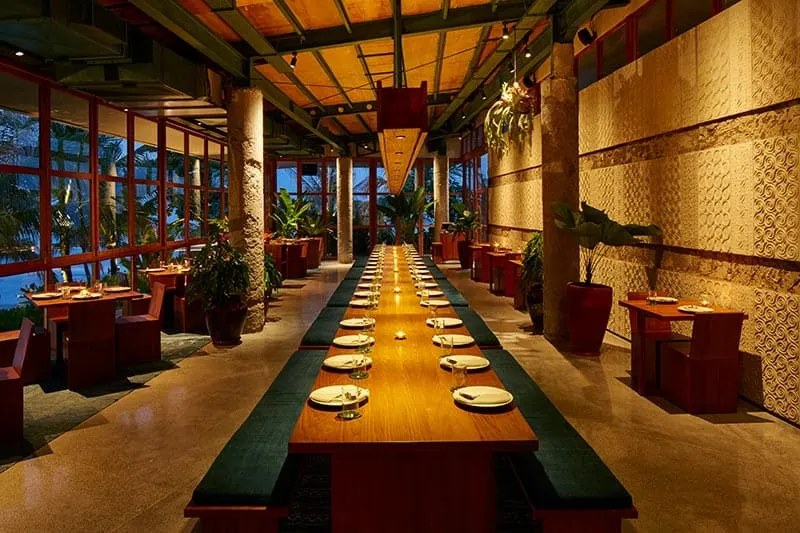 Set back from the party atmosphere of the beach club, you are seated either on long tables down the middle or a shorter table facing the pool/beach – perfect for watching the sunset.
The dining room of Kaum Bali was designed to reflect the rich culture and traditional craftsmanship of Indonesia. Concrete wall panels have been stamped with motifs from genuine Torajan wood carvings, known as pa'sura (or "the writing"). Bespoke ceramic tableware by Gaya is used for serving and the long communal table in the centre encourages guests to eat in the traditional family-style manner of Indonesia's tribes.
Prices
Entrees: ranging between 65-95k each
Mains: 100-300k per plate.
Sides & Sambals: 25-35k each
Drinks: 45k Small Beer; 120-130k Wine (Glass) & 120k Cocktails
Mid-Range Seminyak Restaurants & a Burger Joint
If you're looking for a change from the fine dining selections in Seminyak, you will be spoilt for choice with great family owned local restaurants, funky cafes and the best burger joint in town!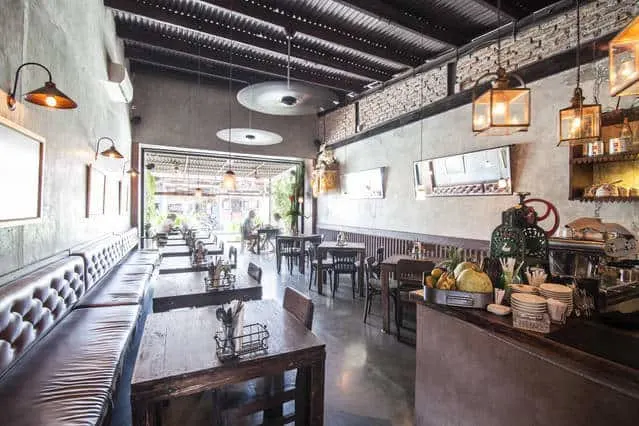 Bo & Bun is centrally located in on Jl. Raya Seminyak, the main road through Seminyak that takes you to Seminyak Square.
It's tag line is 'Asian Eatery' and its menu is exactly that. Heavily influenced by Vietnamese dishes and flavours, there are elements of Thai and Korean thrown in for good measure. (And their twice cooked pork belly is delicious!) Their website does not claim to be authentic but instead inspired by the flavours of Asia – and they do not disappoint.
The decor was what you would expect from a trendy Melbourne restaurant and has a nice atmosphere. The staff are friendly and attentive (as with most of Bali) but it really does add something to the experience.
Prices
Share plates: 40-65k each
Mains: 55-120k per plate.
Drinks: 35k Small Beer & 40k Smoothies and Virgin Cocktails
Wacko Burger
Approximately 15 minutes walk from Seminyak Square along Jl. Dupradi and near to Kreol Kitchen is a modern, trendy looking burger bar with high ceilings, dark wood and metal interior complete with vintage metal signs for decoration, which backs onto paddy fields – a very unique combination which creates a tranquil atmosphere.
They do have an option to add extras to any standard burger or you can create your own from anything on their menu – just ask for the build your own burger menu and they bring you a form to fill out – be warned you could definitely get carried away ticking boxes and end up with an absolute beast of a burger!
Served on a wooden board the burgers looked impressive as they made their way from the kitchen to the table – onion rings certainly add height! – be prepared for food envy as other people get their burgers before you!
Prices
Basic Burger: 40-45k each
Burger with more: 75-90k each
Drinks: 35k Small Beer & 30k Sodas
Sea Circus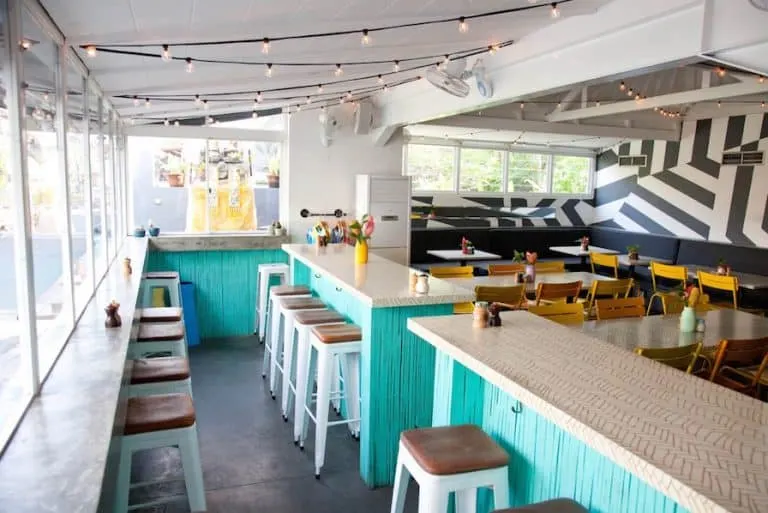 Not a circus – but (as displayed on their neon pink sign) a restaurant, bar & coffee den.
Like a spork, they multi-task: Proper coffee, epic breakfast, kicking cocktails, yummy tapas, stylish décor, and a flair for the Mexican. If you're looking for a venue that's a little off the wall, but awesome at what they do. Sea Circus is where it's at.
Prices
Breakfast: 60-90k each
Lunch & Dinner: 60-125k
Drinks: 30-50k Beer, 65-125k Wine (Glass) & 90-140k Cocktails
Coffee: 24-40k
Seminyak Cafes/Vegan/Raw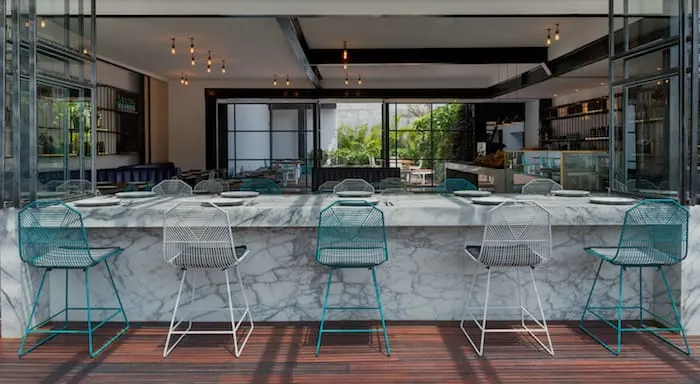 Representing the iconic coffee culture of Australia, it serves an all day breakfast and lunch alongside coffee, smoothies, beer and wine. And a great place to grab some food and drink.
Prices
All day breakfast & lunch: 90-165k each
Drinks: 30-95k Beer, 100k Wine (Glass) & 110k Cocktails
Coffee: 30-45k
Shelter & Nalu Bowls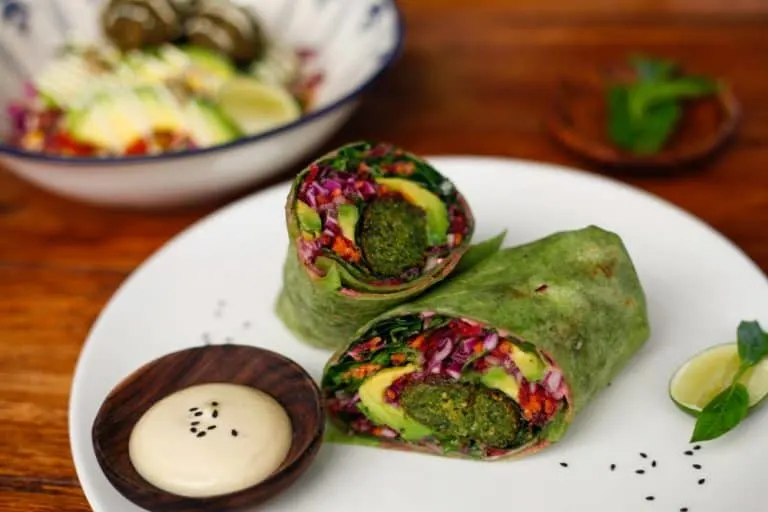 Shelter is located on the first floor and overlooks a soccer field, it's decor is very surf shack crossed with tropical oasis with greenery hanging from the ceiling and walls and being on the first floor provides for a very welcome breeze.
It has a very extensive menu covering breakfast items such as quinoa porridge, raw/muesli, smashed avo and multiple egg options – both set menu and build your own.
Lunch options include sandwiches, salads and burgers alongside roasted coffee and smoothies.

Prices range between
Nalu Bowls: 60-70k each
Breakfast & Lunch Options: 40-75k each
Coffee & Smoothies: 30-50k

KYND Cafe & Community
View this post on Instagram
What started out as a western -style vegan cafe in 2017 has now become a much bigger. Including a store selling sustainable products and a school of kyndness teaching students the wonders of plant-based cooking.
They serve breakfast and lunch foods plus a selection of beverages. There's coffee, juices, smoothies, fresh fruit, toast, nut mylk, waffles, salads, vegan big mac, burgers and other sandwiches etc. Not to mention their insta-famous smoothie bowl customized to your liking. And special offers on on different nights of the week – follow their Instagram account for the latest!
Prices
Breakfast: 68-90k each
Small Plates: 55-65k per plate.
Big Plates & Burgers: 85-90k per meal
Smoothie & Salad Bowls: 80-85k
Drinks: Coffee 35-50k, 35-100k Beer, 50-150 Wine (Glass), 110k Cocktails & 55k Smoothies.
.
.
Make It A Luxury Foodie Day
Sundara @ Four Seasons, Jimbaran Bay
The ultimate luxury travel on a backpacker budget experience, you can hire a day bed and food credit and spend at day at the wonderful Sundara @ the Four Seasons Hotel in Bali. You get the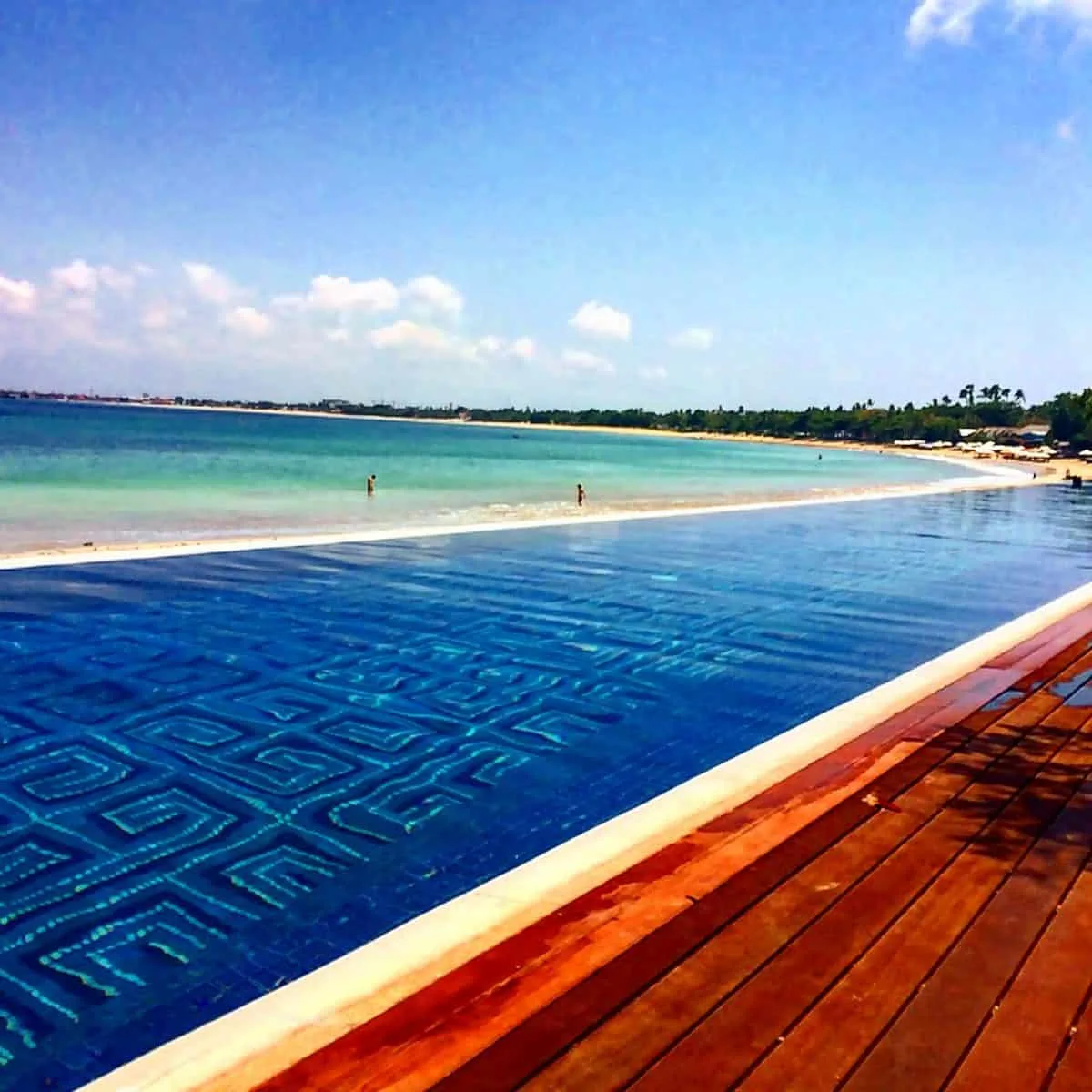 For 980,000 IDR (approx $100 AUD) you get a day bed (you must arrive by 10am) in front of their 57m crystal clear infinity pool which itself overlooks Jimbaran Bay, unlimited bottled water, fruit platter, sunglasses cleaning service (my sunglasses have never been so clean!!) unlimited fluffy white beach towels – which are changed mid-way through the day whilst you are in the pool!
And every hour a member of staff walks round with some form of treat – be it a frozen fruity icy-pole type treat, popcorn or sampler from the restaurant; and at the end of the day there are beautiful showers complete with shampoo/conditioners/shower gel available to use to freshen up if you are planning on heading straight out rather than return to your accommodation. Included in your 980,000k fee is 600,000k worth of food and drinks credit – but be aware – it is very easy to spend it!
You could order from your daybed or chose to eat in the restaurant, but we quite enjoyed being served on our bed, and it is no problem to take a dip in the infinity pool whilst enjoying your cocktails – Bliss!

.
Prices
Entrees: 100-150k each
Mains: 180-300k per plate.
Drinks: 70k Large Beer; 120-130k Wine (Glass) & 150k Cocktails

WANT TO KNOW MORE? Read: Sundara Bali Day Pass – Luxury Travel on a Backpacker Budget

.
And that concludes my foodie tour of the best restaurants in Seminyak, Bali to suit any budget. I hope I've whet your appetite for some mouth watering food! And if I have missed your favorite restaurant, let me know so I can check it out on my next visit!
Don't forget to click the P in the share bar for full size pins & remember, sharing is caring :-)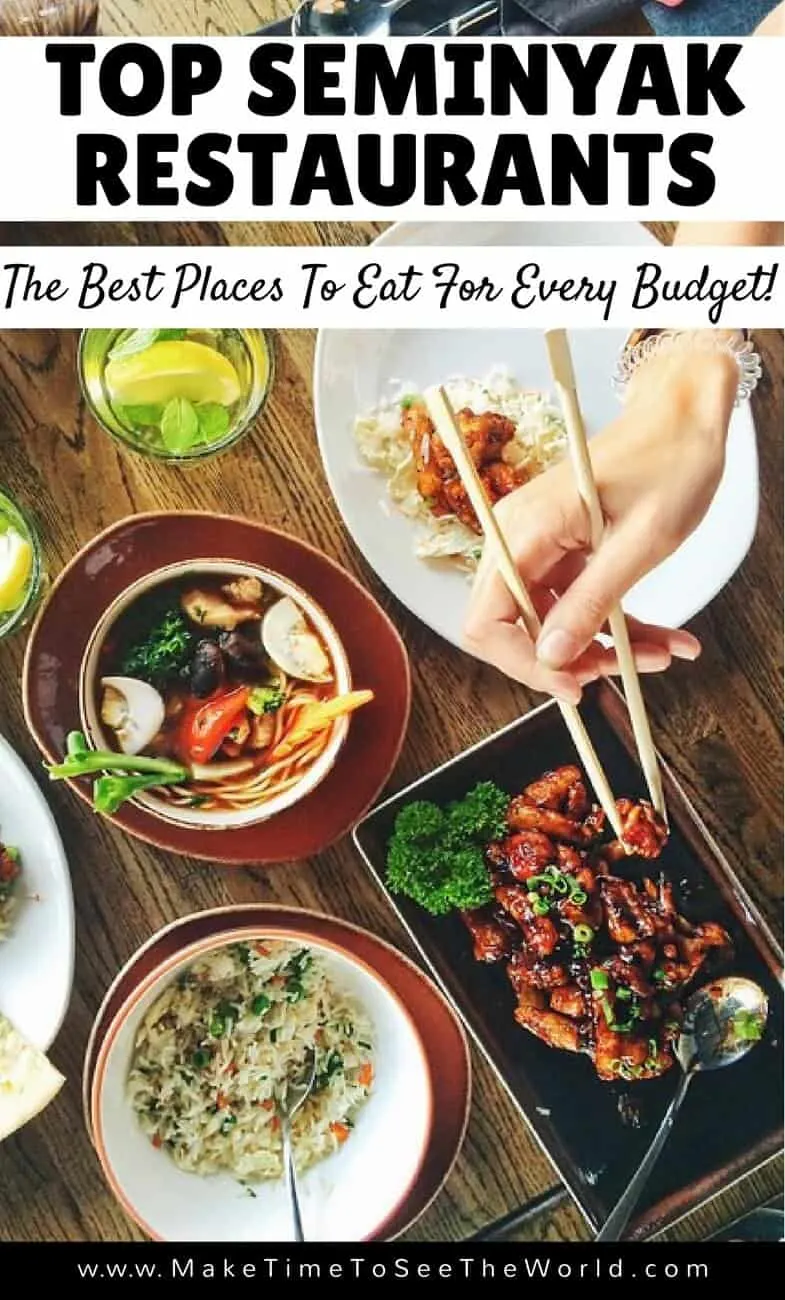 READY TO EXPLORE MORE OF INDONESIA + ASIA? YOU MIGHT BE INTERESTED IN THESE ARTICLES