Heading to Seoul & wondering what to do? This post is for you! It's the ultimate city guide with over 40+ Incredible Things to do in Seoul inc sightseeing, hiking, shopping & more PLUS what to eat & where to stay – all written by a local who knows the city inside and out! It's the only guide to Seoul you'll ever need!
Are you thinking of visiting Asia? Some of the first countries that come to mind are Japan and China. There is a little country in the middle that always seems to be forgotten or lost in the shuffle… You guessed it, it's South Korea! This is a great example of where size completely doesn't matter, this relatively small country – and it's capital is PACKED with some amazing things to do.
Regardless of whether you have a weekend or a few weeks, there are so many unique things to do in Seoul that you will never get bored! With palaces, spas, hiking, cool cafes, endless shopping and an amazing array of food to try – there is definitely something for everyone! This really is the Ultimate Guide to Seoul South Korea – and includes the Top Things to do in Seoul!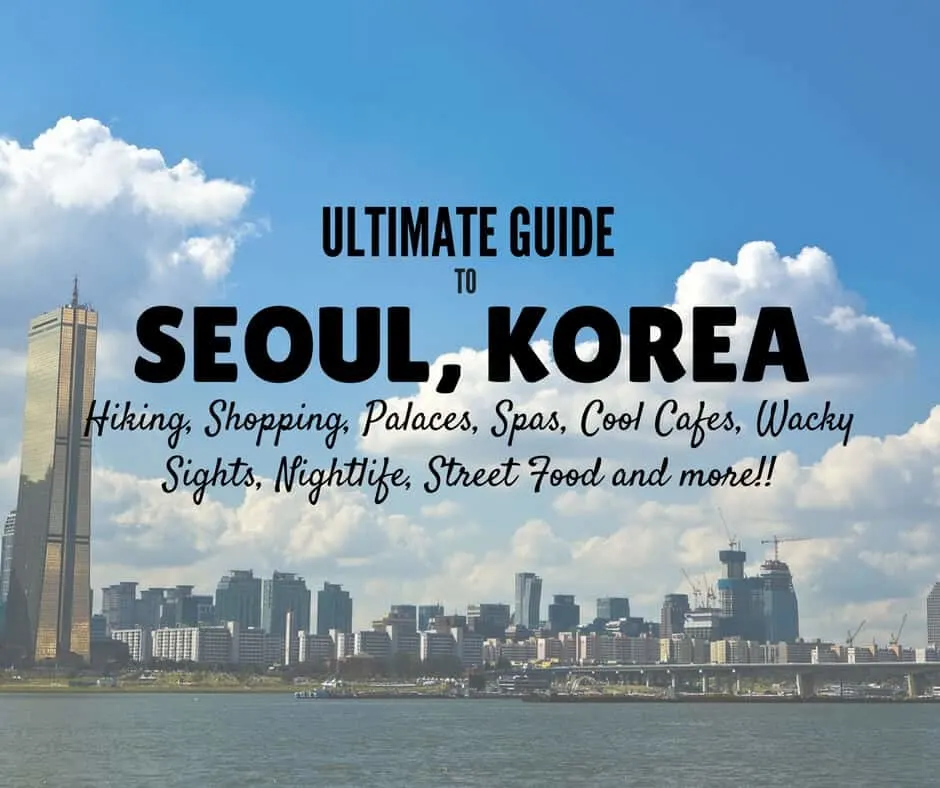 Disclaimer: Almost all posts on this site contain Affiliate links, and this one is no different. This means that if you click on any of the links in this post (and make a purchase) I may receive a small commission at absolutely no cost to you. Each post is carefully crafted to (hopefully!) answer all your questions and recommendations are made where we believe they will improve your trip and help with your planning. As such we thank you in advance should you decide to click & buy. Read my full Disclosure here.
So, Why Seoul?

You might be thinking to yourself "Why Seoul? What exactly does this city have that I can't find anywhere else in the world?" If you weren't already aware, Incheon International Airport has won "Best Airport Worldwide" on more than 1 occasion. This is a statement to what a world class city Seoul really is!
Another thing that people don't seem to realize about Seoul is that although it is a huge city it is incredibly EASY to be a tourist here! You don't have to learn Korean to enjoy this city.
There is a 24 hour travel hotline that you can access any time of the day to get any information you want! I have called this hotline up for EVERYTHING from, "where can I find chicken restaurants?" to "what is the bus schedule?" to asking for translation help! It is absolutely incredible and the service is exceptional and the entire thing is…FREE! (and is one of the reasons Seoul is a great destination for solo travelers!)
This city is a perfect example of modern city meets traditional architecture meets beautiful natural beauty. Seoul is home to not 1 or 2 but 5 freaking palaces! You can visit them all during your trip, and all of them have a uniqueness entirely of their own. Palaces are the only thing Seoul has a lot of, there are over 40 different mountains in Seoul alone! This makes hiking one of the biggest pastime for residents living in Seoul. Seoul is a relatively new city, so the buildings and infrastructure looks super new, it is also super efficient! The subway in Seoul makes is incredibly easy to get around. It is very affordable and always on time, you can't go wrong there! If you happen to be out past the time of the subway, don't fret, cabs are everywhere. Unlike most places in the world, catching a cab in Seoul is much more affordable than anywhere else.
Hopefully I've convinced you of some of the reasons Seoul should be on your bucket list! Now I will share with you some of the coolest things to do in Seoul South Korea.
.
Top Things To Do in Seoul
Eat!
Honestly Seoul is a foodie's paradise, with an insane selection of food to choose from at such an affordable price, it is hard to go wrong here and eating is definately one of the top things to do in Seoul Korea! If you are familiar with Korean cuisine you might know the usuals like bibimbap, Korean BBQ and kimchi. Let me tell you, there is oh so much more to Korean food.
The interesting thing about eating Korean food in Korea is typically the restaurant will serve you only one type of dish. Let me list for you some of my absolute fav dishes. To find where to eat these dishes, use the handy dandy travel hotline and let them know what neighbourhood you are in. Then they will advise you on where you can find restaurants serving the dishes of your choice! Let us give you a quick guide to what to eat in Seoul!
Kimchi Bokkeumbap [Kimchi bokkeumbap (볶음밥)]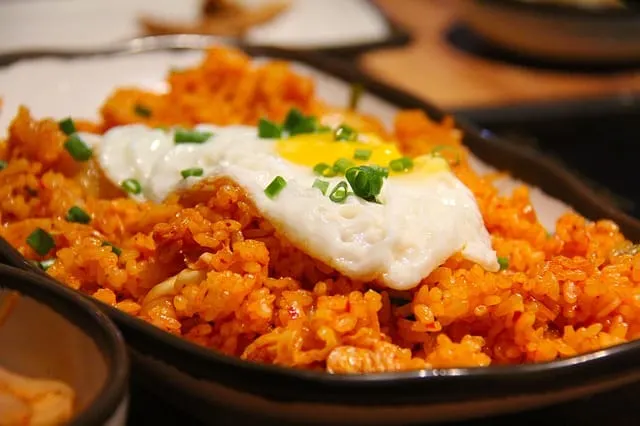 You may or may not have tried this variation of kimchi, but let me tell you it is DELISH! If you aren't a fan of the tart taste of kimchi, in kimchi fried rice you lose that completely.
Gamjatang (감자탕)

This is a lovely pork bone stew with potatoes that is made right in front of you. Most places let you choose how spicy you want this dish to be, so you don't burn your face off!
RELATED: If you love getting to the heart of a city through it's food, why not take a walking food tour or if you want to learn how to make all these delicious treats yourself, sign up to a cooking class. They're a lot of fun -and a great place to learn more about Korean BBQ!

.
Kimbap (김밥)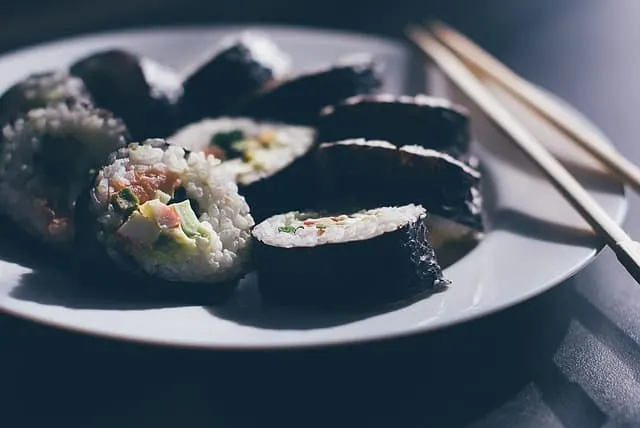 At first look you might think, this looks like sushi! I know I did, I couldn't be any more wrong when I put it in my mouth… The rice and seaweed being rolled is where the similarities end. The insides are filled with Korean pickled veggies, you can add egg, shredded beef or tuna as well. This is considered Korean fast food, and it makes for a great snack when you are on the go!
.
Dakgalbi (닭갈비)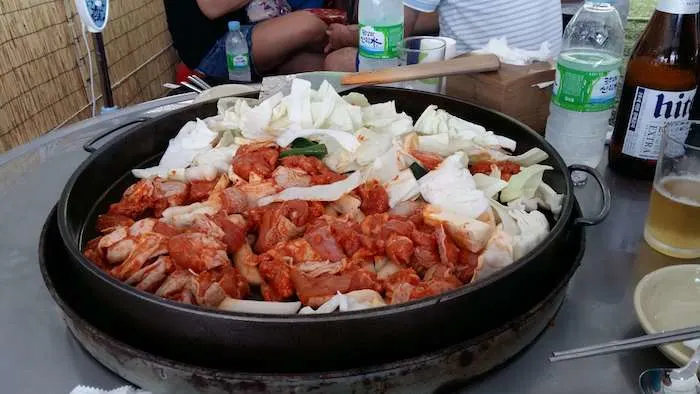 This dish is something I still have dreams about… It is sauteed chicken with cabbage and chilli soybean paste, made right in front of you! If you want to go further you can add cheese to this dish! This is definitely what to eat in Seoul! and is the perfect street food dish!

.
Galbijjim (갈비찜)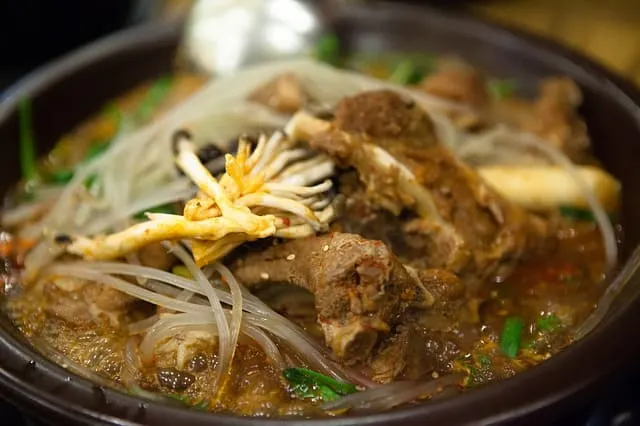 I personally think there is actually no better way to eat short ribs. It is marinated and stewed right in front of your eyes. The meat melts in your mouth as it easily slips right off the bones. By far one of my absolute fav dishes ever!
.
Hike
I already mentioned that Seoul is home to a ridiculous number of mountains all jammed into one city and one of the best things to do in Seoul is to go hiking! It would be crazy not to go check out at least one of them on your visit! The views are gorgeous and not to be missed! Typically the signs on trails are written in hangul, so for the sake of not getting lost, I would HIGHLY recommend you attempt these hikes with local hiking groups. Check out Meetup for the best hiking group, my fav ones was "Climbing in Korea".
Bukhansan National Park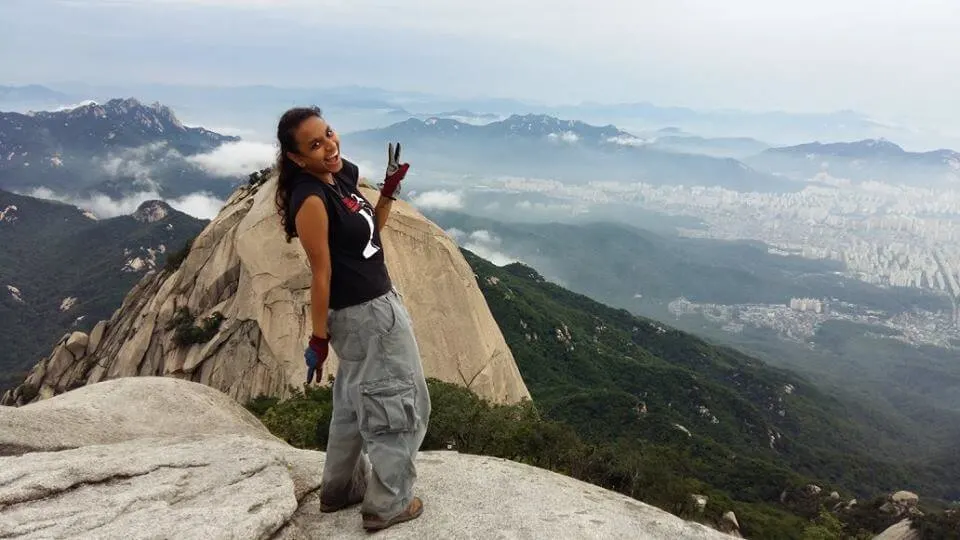 This mountain totally kicked my ass, but the view made that totally worth it. It was super rocky with many sections needing you to climb over boulders with hanging rope. This one also has an easier option that isn't as hard if you aren't up for the super challenging hike.
You can also combine a guided hike with a Korean spa experience – which may be just what you need to relax your aching muscles after a day on the mountain! It's one of the best places to go in Seoul – and you can hardly believe how close to the city is, when it feels so far away!
.
Inwangsan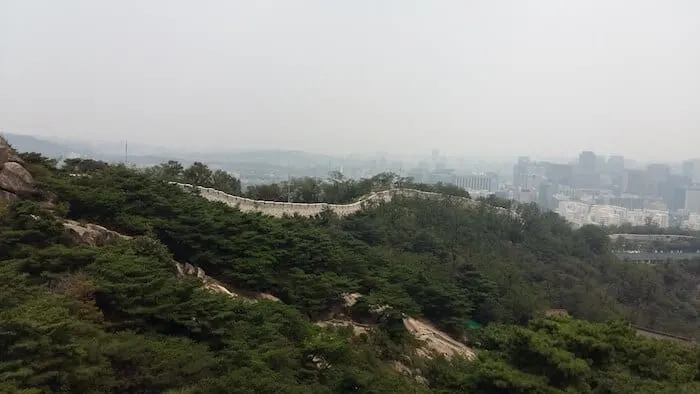 Unlike the previous hike, this one is impossible to get lost on. It is super pretty and relatively easy to do. On this hike you'll see some local temples and shrines, and at the end a GORGEOUS view of Seoul.
.
Suraksan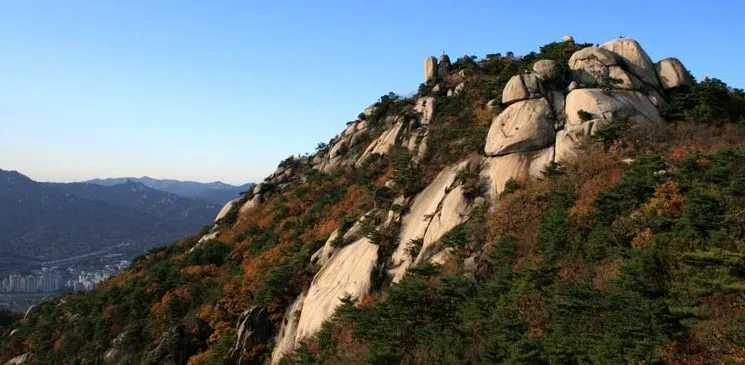 This was the first hike that I did when I arrived in Seoul. Boy was it a DOOZY, there is a section on this hike called 'table rock' where you are basically hauling yourself up a rock face. Needless to say my legs were pretty much jelly after this one. This one didn't have great views, but was incredibly challenging to finish.
You can visit Suraksan – one of Seoul's highest peaks on a Guided Tour which includes cable car ride, lunch and temple visits.
.
Daemo and Guryongsan
These two mountains are relatively tame in comparison to the hikes I have mentioned above. It isn't too challenging, but definitely worth the trip. You get to see some breathtaking views of Seoul and see a GIANT buddha at the end of your hike!
.
Dobongsan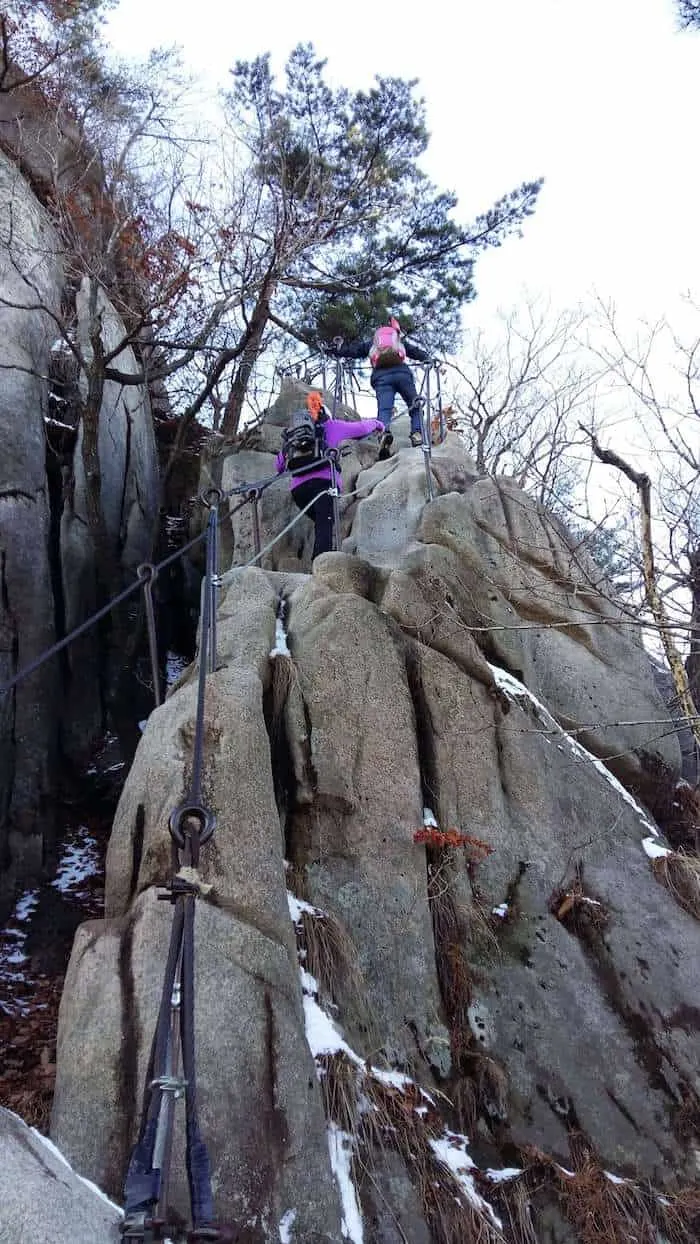 There is only one word to describe this hike, absolutely bonkers! Unless you are an avid climber, the way you climb this mountain will completely mess with your mind. You will be squeezing and crawling through tight crevices and using ropes to haul yourself up through boulders.
It is absolutely crazy, however you will feel like the definition of a badass when you do complete it! Did I mention insanely beautiful views at the end? It is s a great things to do near Seoul if you have the time and want to escape the city.
RELATED: Want to explore more of South East Asia? Why not add Hong Kong (China), Hoi An (Vietnam) or Osaka (Japan) to your list?!
.
Shop!
One of the things that makes Seoul so awesome is how insanely cheap things are! There are some seriously unique souvenirs to be found here. From masks to bookmarks to jewelry boxes to socks, I could go on and on! One of the things Korea is known for is skin care products, be sure to grab some of this one your way out, your skin will thank you afterwards! Below I will list for you the coolest places for you go go shopping in Seoul, including shopping malls.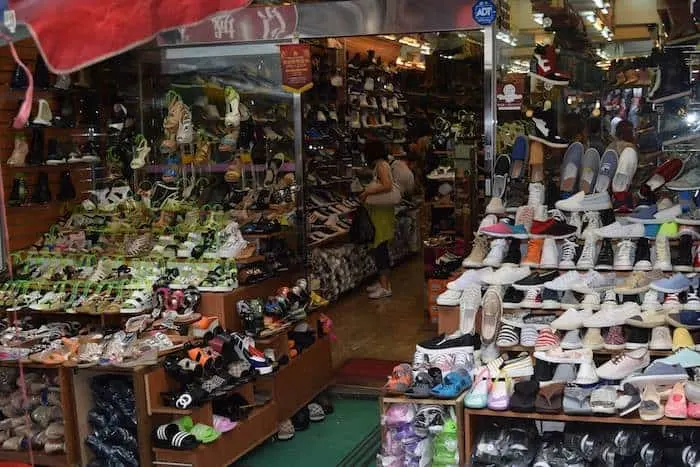 Myeongdong Shopping Area
This is THE neighbourhood for all things skin and beauty related. All the top beauty and skin brands are located here. There will be lots of salespeople trying to lure you in with samples, just FYI. If you do make it down here there is this street food vendor that sells these meatballs on a stick. It is the best meatballs I have had in Korea, or possibly ever!
.
Ewha
Located near the women's college is an awesome neighbourhood to shop for fashion. Since it is in a student neighbourhood there are cheap prices galore! This was one of my favorite neighbourhoods to get my nails done. Which is a must when you are in Seoul!
.
Namdaemun Market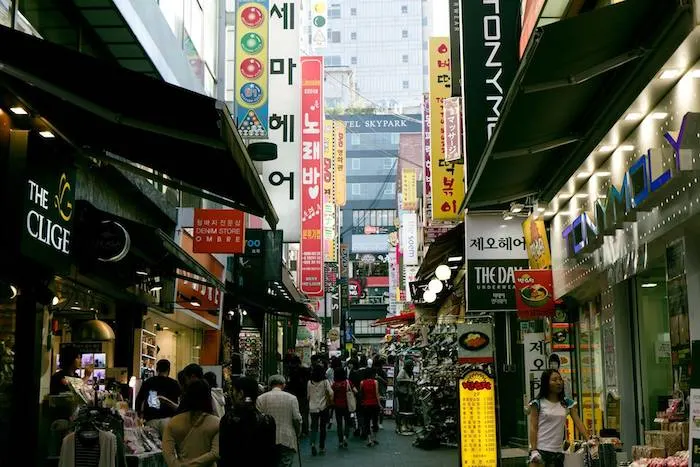 My personal favorite place to shop, Namdaemun market is the traditional style shopping malls/shopping street in Seoul. Brimming with locales, you can find some awesome deals here. Also this is by far the best place to look for traditional Korean handicrafts and souvenirs to take back home. Want to get a traditional Hanbok made? You can get one done here! Just make sure to take someone who can speak Korean with you. :)
.
Apgujeong Rodeo Shopping Street
Looking for designer fashion? Look no further, this trendy neighbourhood has all your favorite designer brands. It is located in the most affluent part of Seoul, Gangnam. It is nice even for some window shopping fun!
.
Dondaemun
This area is filled with high rise shopping malls. Once inside you have a variety of things to choose from. Whether you are looking for clothing, accessories or shoes, look no further. You can spend hours in one building alone, so if you are planning a shopping trip to this part of town, make sure to dedicate an entire day. You will definitely need it!
.
Explore the Palaces
There are five grand palaces in Seoul, each has their own uniqueness to them and exploring them is one of my favorite things to do in Seoul. Korean architecture is very unique, so be sure to see what these places have to offer! Below are the different palaces and what makes each one special.
Gyeongbokgung(경복궁)

Out of all the palaces in Seoul, Gyeongbokgung Palace is the biggest one. Unfortunately this palace has been attacked more than once when being invaded by Japan. Due to this, many of the original buildings have been lost. However it has been restored, but only 30% of what the palace once was is standing today.
There are also the Palace Museum and the National Folk Museum nearby which is neat. This palace also has a changing of the guard ceremony which is fun to look at and one of the reasons the Palace is one of the top attractions in Seoul.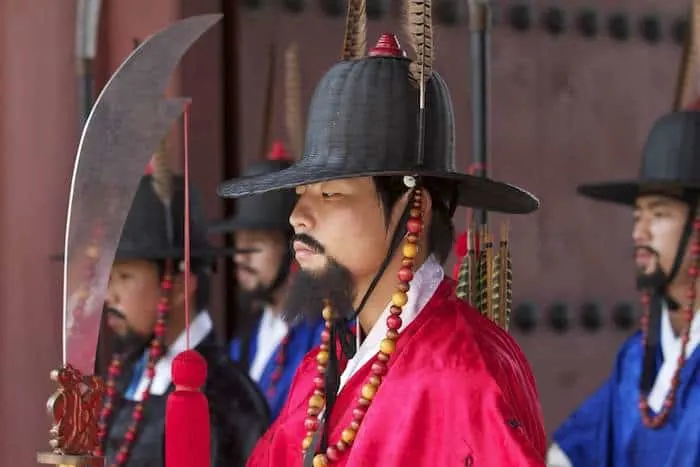 .
Changdeokgung Palace (창덕궁)
Changdeokgung Palace used to be referred to as the East Palace and is a UNESCO world heritage site. The coolest thing about this palace is the secret garden. It is absolutely beautiful and the best times to visit is the fall when the Royal Azalea flowers are blooming or in the fall with the gorgeous foliage. This is probably my most favorite palace out of all of them.
.
Changgyeonggung (창경궁)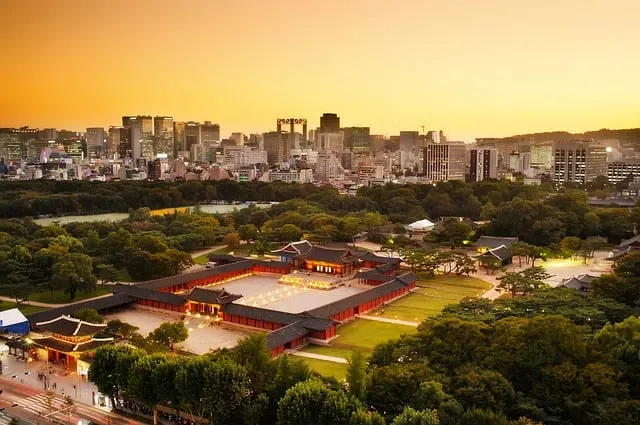 This temple is incredibly close to Changdeokgung and only separated by one wall. You could definitely make a stop over here and check out the two splendid ponds near the back of the palace.
.
Deoksugung (덕수궁)
The interesting thing about this palace is it wasn't ever intended to be one! Since the Japanese had destroyed most of the other palaces, this was made to be a temporary one. This is the only palace that feature a lot of western architecture. You can check out the forested gardens and museum located in the area.
.
Gyeonghuigung (경희궁)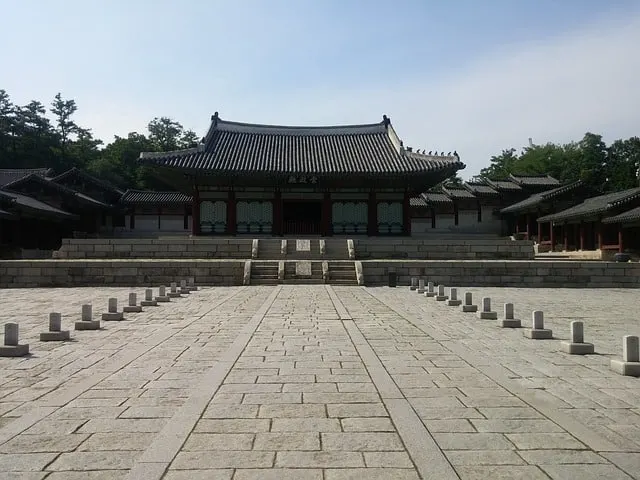 This palace grounds host both the Seoul Museum of History and The Seoul Museum annex of art. A lot of this palace had been destroyed by fires, and only about 33% of it has been restored. This palace was specifically built for an emergency place to move the king if something occurred and is one of the key historical sites in Seoul.
.
Temple Hop
Like the palaces, the temples in Korea have a very distinctive look. They are not only beautifully made but are also located in very scenic areas. If you want to have a unique cultural experience, be sure to do a temple stay. You will get to experience Korean temple food and traditions that you won't get the experience of anywhere else!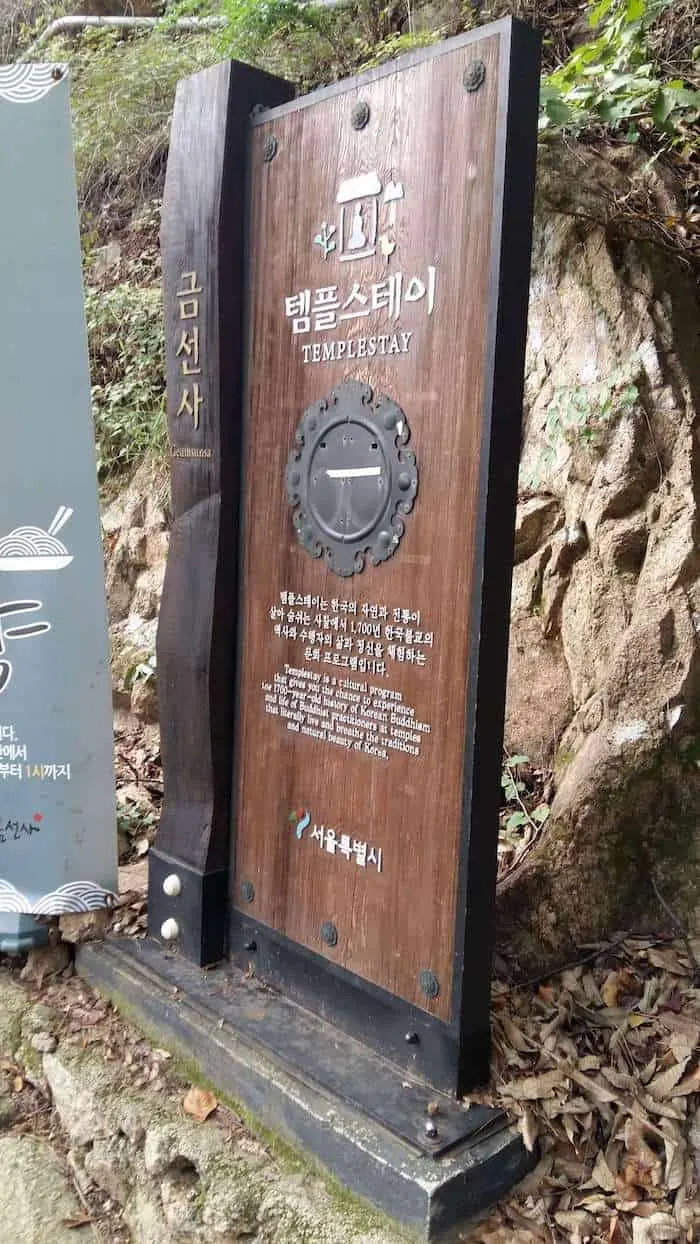 .
Bongeunsa Temple (봉은사 (서울)
Located in Gangnam, Bongeunsa Temple is one of the prettiest temples I've visited within Seoul. It is built on a pretty hilly area, so if you climb to the upper parts you very this beautiful bird's eye view of the temple grounds below.
.
Jogyesa Temple (조계사)
This temple is the known for being located in the most central part of the city. As well as being the headquarters for Zen buddhism in the country. There are beautiful trees near the entrance and throughout the temple grounds which are very noticeable and identify it as a Buddhist temple & during Buddha's birthday the grounds are decorated with beautiful lanterns.

.
Chill at Seoul's Crazy Cafes
Seoul is home to an insane number of cafe's! I am not talking your everyday starbucks, which are also there. I mean places where you can dress up as a princess! Or play with cats or dogs, these unique cafes are a must when you are in Seoul! Below is a list of my favorite cafes!
Racoon Cafe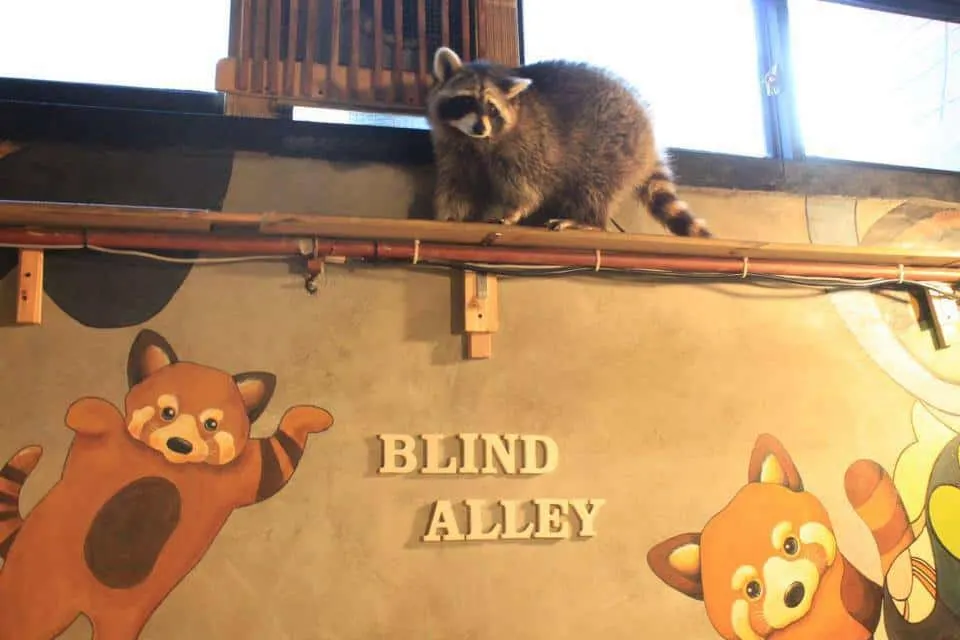 Let's start this list off with a bang! Yep, you read that correctly 'racoon' In this cafe you can sip on your mocha latte while these masked critters scurry around you!
.
Cat CafeS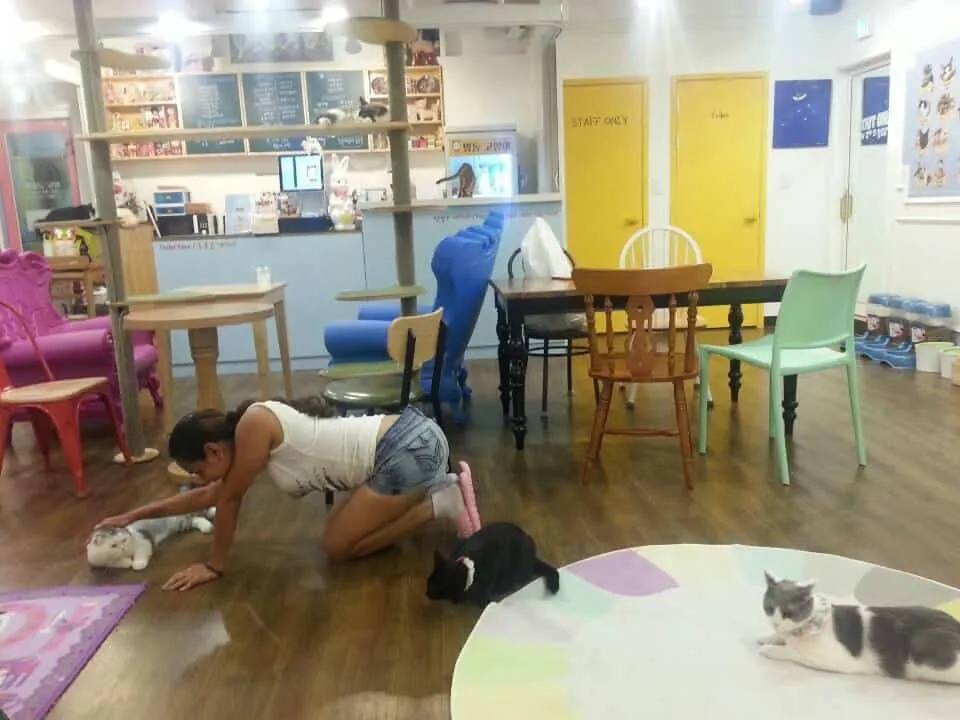 Not nearly as wild as the previous one, this is a cat lover's dream come true. The particular cafe I had visited in Myeongdong has over 30 different cats and has all their names and pictures on a board! You can't come to Seoul and not visit one of the many cat cafes and get your furry fix.
.
Dress Cafe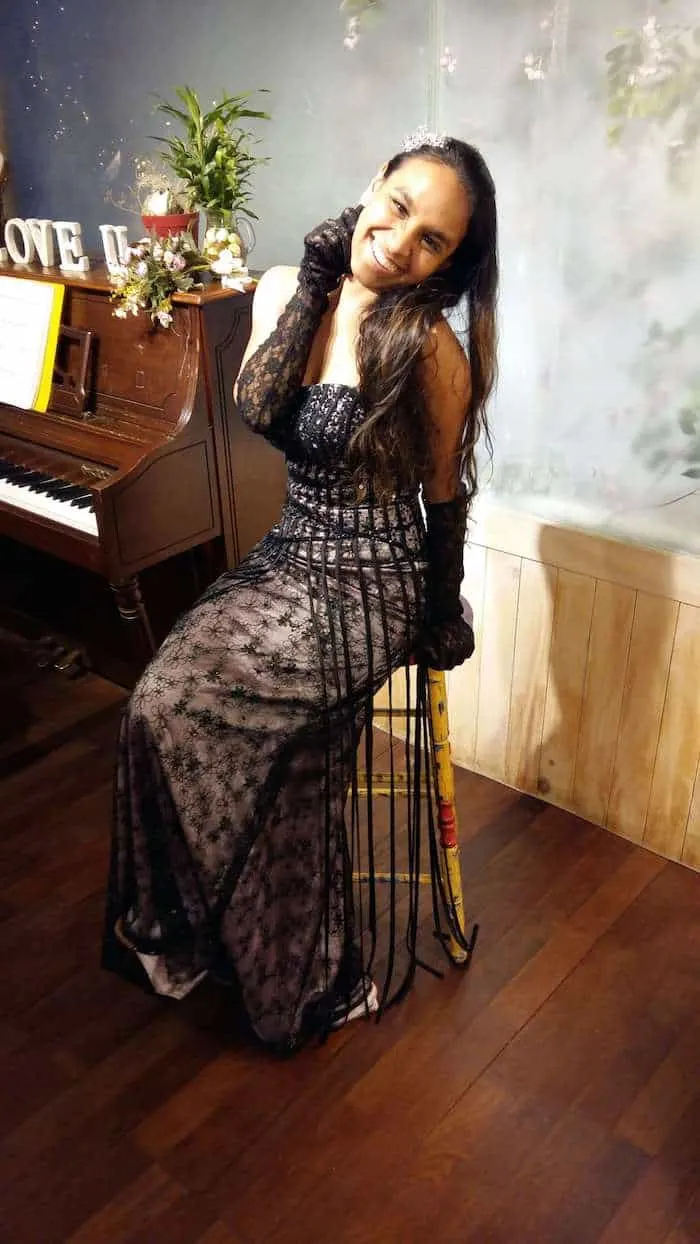 In this cafe you get to rent out and wear either fancy princess dresses or wedding dresses! It is a jolly good time, they even provide you with selfie sticks so you can have lots of memories of your visit!
.
Lego Cafe
Now you can combine your favorite childhood pastime, building with lego and drinking a cup of joe. Here you can hang out with you buddy, over some coffee and of course lego.
.
Dog Cafe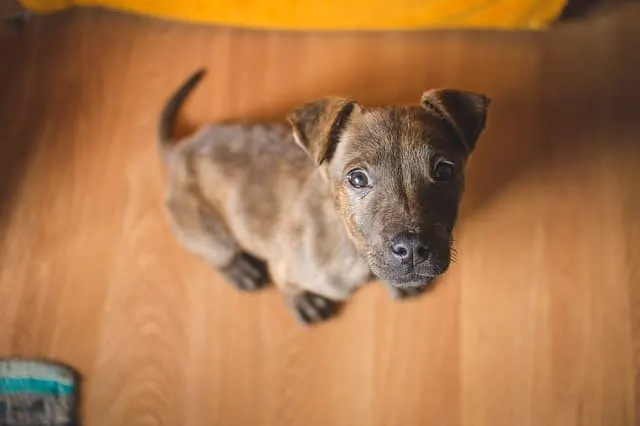 BauHouse Dog Cafe was absolutely one of my favorite cafe's I've ever been to. Not only do you get to have some fun with the dogs running around and wanting your attention, but also have some sweet deserty drinks!
RELATED: IF YOU ARE SHORT ON TIME AND WANT TO PACK A LOT INTO YOUR STAY, VIATOR HAVE SOME GREAT TOURS AVAILABLE TO HELP YOU GET THE MOST FROM YOUR VISIT!
.
Wacky Sights!
Seoul is home to some pretty odd things, and by odd I mean hilarious! There are some places that you will either find strange or just plain burst out laughing.
This is one place you definitely want to visit with a friend. There are multiple exhibits that you become a part of that is an optical illusion. It is a jolly good time!
.
Decorate Your Own Cake
If you ever wanted to experience decorating your own fancy cake, this is your chance! You get to choose the shape and flavor of your cake. Then you proceed to choosing the decorations you want from the decoration bar. This is a guaranteed way to make you laugh, unless you are actually good at decorating, then you'll just feel proud :D It really is such a fun things to do in Seoul!
.
Here you will get first hand experience learning all about the process of making Korea's favorite side dish. This is unlike any other museum you have ever visited. I promise!
.
Located in one of the trendiest parts of Seoul, behold the museum that is shaped like a handbag! Not only does it look like a handbag, but inside it is all things handbags. Showcased are some of the most unique handbags you've ever seen. Its one of Seoul top things to do – especially if you a fashionista!
.
Experience the Nightlife
No Seoul experience is complete without some soju and maybe some dancing or singing! Alcohol in Seoul is sometimes cheaper than water… which makes getting buzzed incredibly easy! You can then take yourself to some of the local spots to dance the night away or sing your heart out at the noreabangs which are karaoke rooms you rent out. I'll list for you the top places for you to have a good time!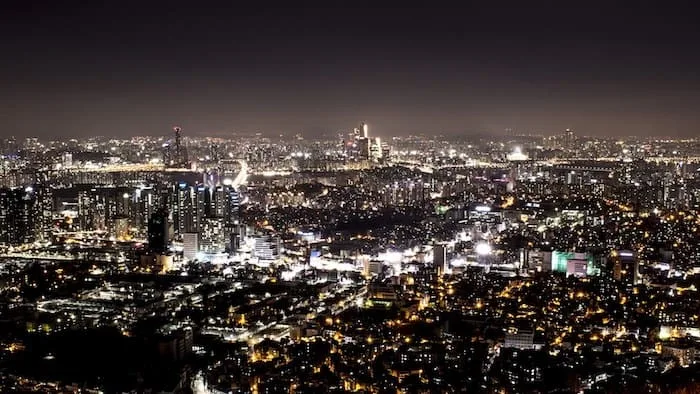 Gangnam
This is where all the massive clubs with the blaring techno music is playing. A visit to Octagon is a must. When partying here come dressed to impress! Most clubs have a pretty strict dress code.
RELATED: Get a real slice of Korean Culture at a Hologram KPop Concert! This 5 hour immersive experience will have you dancing to the hot KPop artists of the day before being taken on a tour of one of Seouls favorite markets.
.
Itaewon
This neighborhood is where most of the expats and foreigners like the hang out. You'll find plenty of bars and hangouts playing top 40 music you heard back home! Feeling like dancing with the queens? Make sure to have some fun with Korean Drag queens at Homo Hill, specifically inside Trance.
.
Hongdae
This area is a student area, located near a university. Being one of the most popular places to dance and or drink the night away. With plenty of bars and pubs to choose from. A unique one is Makgeolli Salon where you can drink the rice wine of choice for locals. Another super popular hangout is Thursday Party, where you'll find plenty of people having a good time.
.
Detox and and Melt all the Stress Away
All that shopping, drinking and partying will have you pooped! Fear not, Seoul has your back. Going to the spa which is jjimjilbang is a very integral part of Korean culture. Here you not only come to relax and unwind, but also to detox by sweating in the various saunas. Below I will list my two favorite jjimjilbangs.
Siloam Sauna
This particular jjimjilbang has some pretty impressive sauna options. There is a room filled with little clay balls that you can lie it. It is super relaxing, there is also a room made of jade, and an ice room to cool off. If you can handle the heat there is a salt room that you can lie down in as well!
If you don't do anything on this list, the only place I ask you to visit is this one! It is absolutely huge! And has a super impressive selection of hot tubs to choose from. It is incredibly relaxing, one of my favorite areas is the head jade floors you can nap on! There is an awesome cafeteria you can get your snack on. Even private karaoke booths!
.
Neat Things To See in Seoul
Lastly, there are things that are very cool to check out in Seoul that aren't listed above. Most of these are very unique to Korea and Seoul and make your trip even more memorable.
Bukchon Hanok Village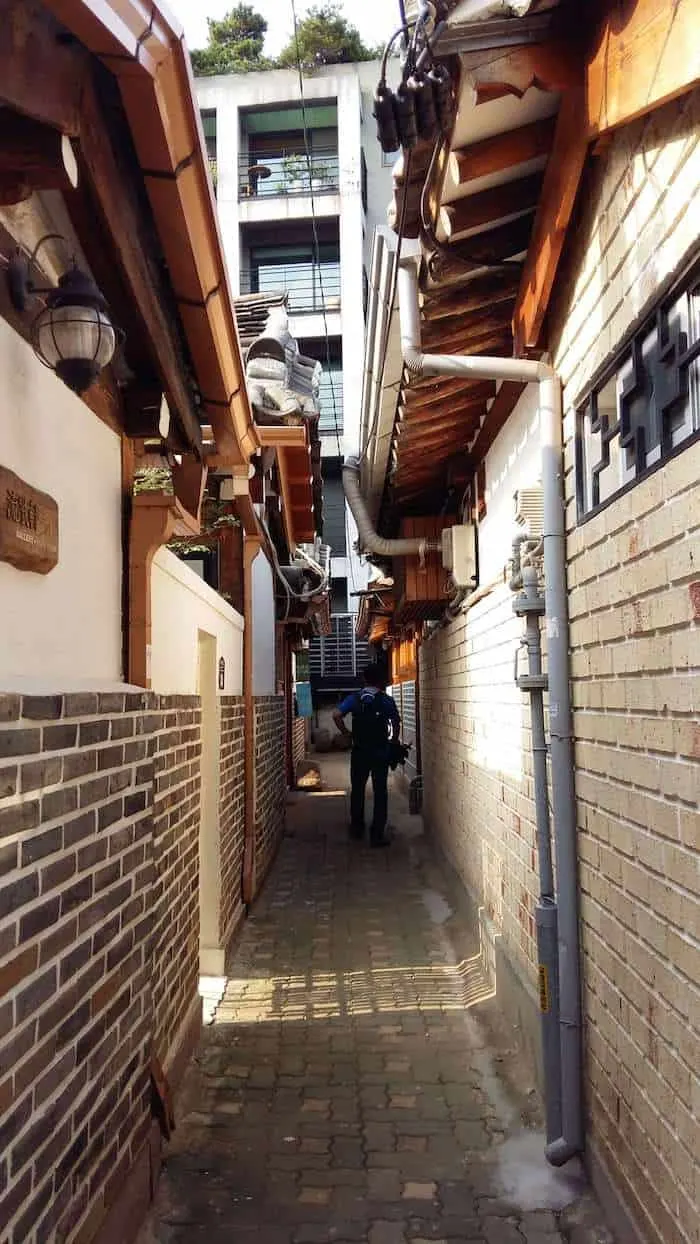 The Bukchon Hanock Village area is where all the traditional Korean houses are. You can walk down alleys getting to be up close and personal with this beautiful traditional architecture.
Gwanghwamun Square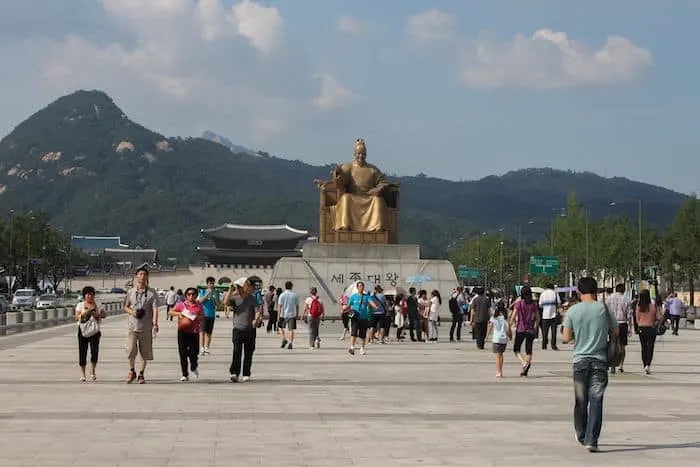 This is a very interesting place to visit, here you will find the gates that were built to protect the palaces. Also you will find the Memorial Waterway and big statues of King Sejong and Admiral Yi Sun Sin. A great Seoul Korea things to do or things to do Seoul and things to see in Seoul.
.
Noryangjin Fish Market
Get up close and personal with Seoul's freshest seafood. Here you will get wonderful photo-op opportunities with seafood locals love to eat! Don't mind the smell, just remember it is a fish market!
Cheonggyecheon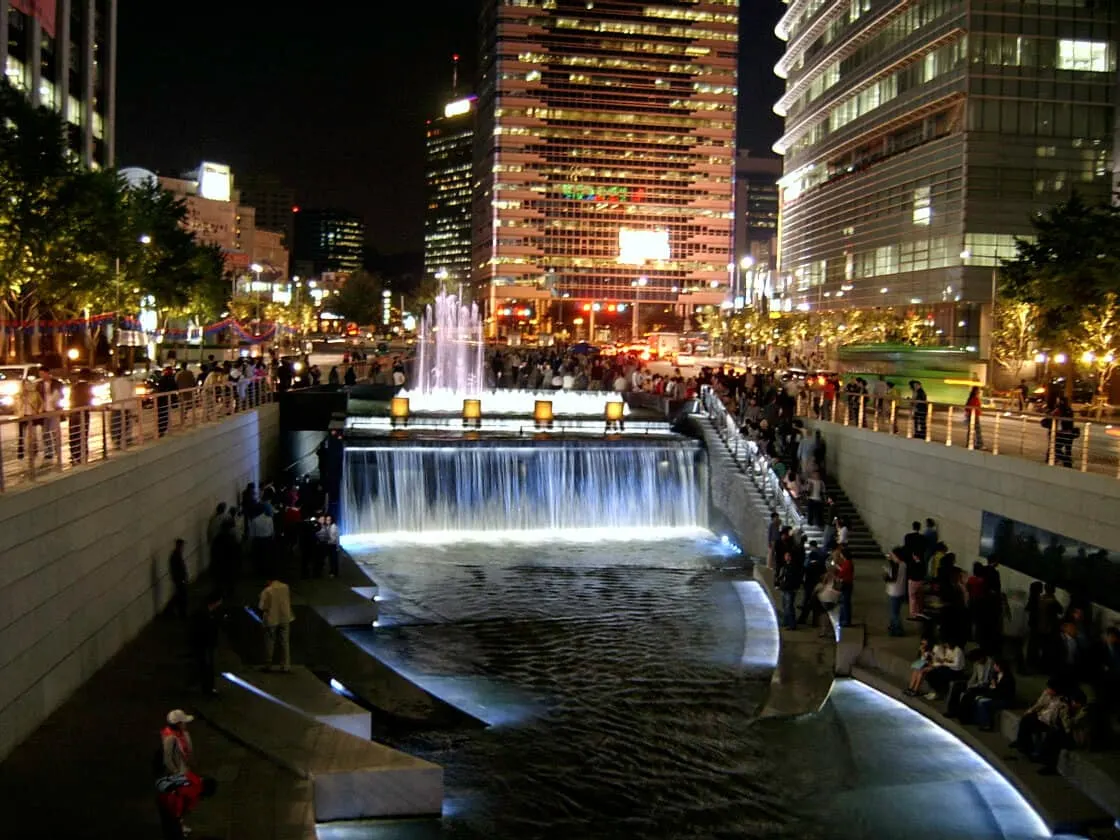 This is a spot where you get to walk along a wonderful cheonggyecheon stream. It can be done alone or with a walking tour. It is super serene and don't be surprised to see some couple having a romantic stroll as walking along the cheonggyecheon is considered a fun things to do in Seoul.
.
Ihwa Art Village
Another lovely place for a stroll you can find many murals and paintings in this neighborhood. Try to find the popular 'angel' wings that everyone loves posing with.
.
Where to Stay in Seoul
With a population of over 10 million people, Seoul is quite the capital city and with so many different areas, deciding where to stay can be tough! We've pulled together our top three recommendations for hotels in Seoul below – and if you're doing your own research we suggest you look to stay in Hongdae, Gangnam, Gwanghwamun or Myeongdong.

Featuring views of Seoul, this luxury hotel is an easy walk from Samseong Subway Station (Line 2). It provides 5-star accommodation with air-conditioned rooms.
Guests can enjoy taking a dip in the indoor pool, working out in the gym or unwinding with a drink in the bar. There is free private parking on site for guests traveling with a car. Those staying at the property also have access to a sauna.
Like more info? Click to Read Trip Advisor Reviews

Dormy Inn Premium Seoul Garosugil is situated in Seoul and is close to the area's popular attractions. It also features a Turkish steam bath, a sauna and a rooftop terrace.
The rooms provide a refrigerator, luxury linen and slippers, and have views of the city. All are air conditioned and offer a flat-screen TV, an in-room safe and a desk.
Like more info? Click to Read Trip Advisor Reviews

Located in Central Seoul, this hotel offers good value accommodation. Those staying at the property also have access to free Wi-Fi and on-site parking.
This relaxed hotel offers reflexology, a coffee bar and massage services.
Like more info? Click to Read Trip Advisor Reviews
There you have it! All the things that make Seoul just an awesome vacation spot. Hopefully I've inspired you to want to visit Korea and check out this neat but sometimes forgotten city.
And if you liked this article don't forget to click the P in the share bar for full size beautiful pins – or share any you like! (Remember: Sharing is caring :-))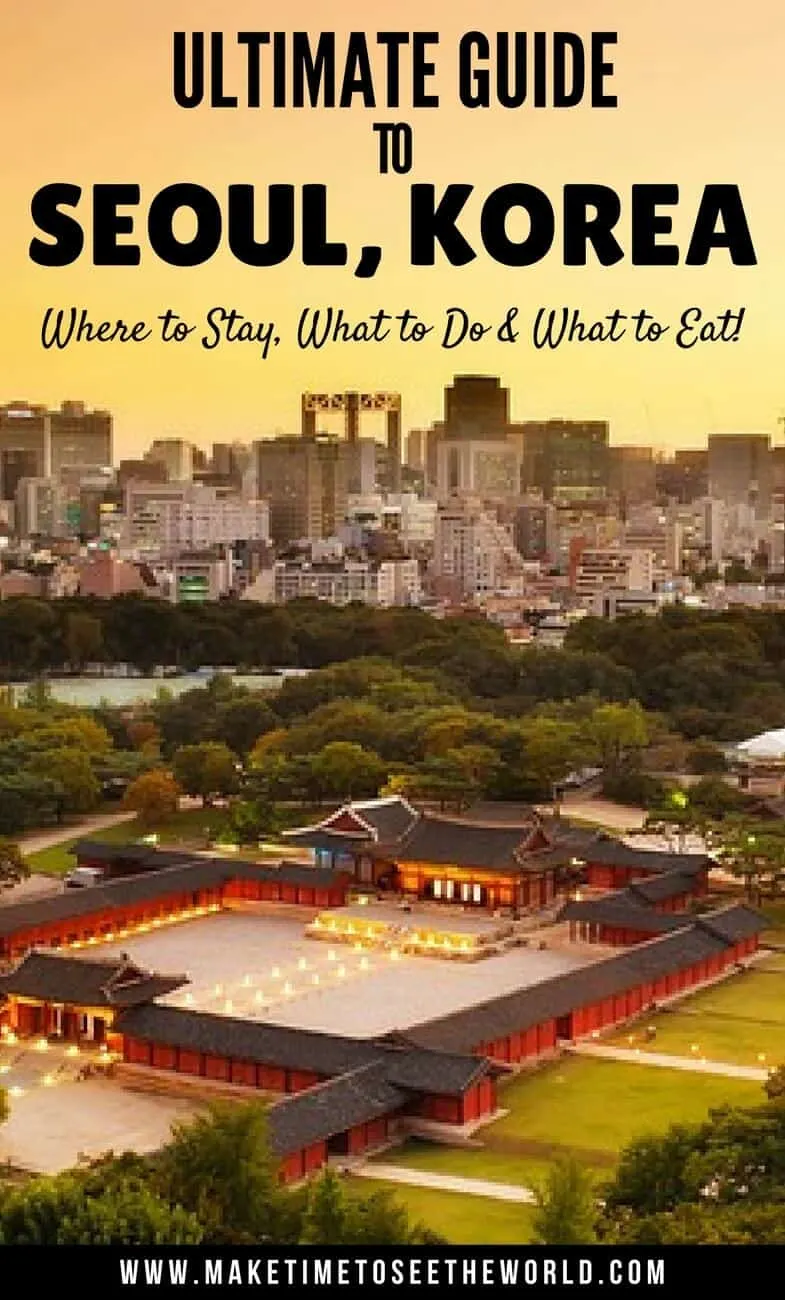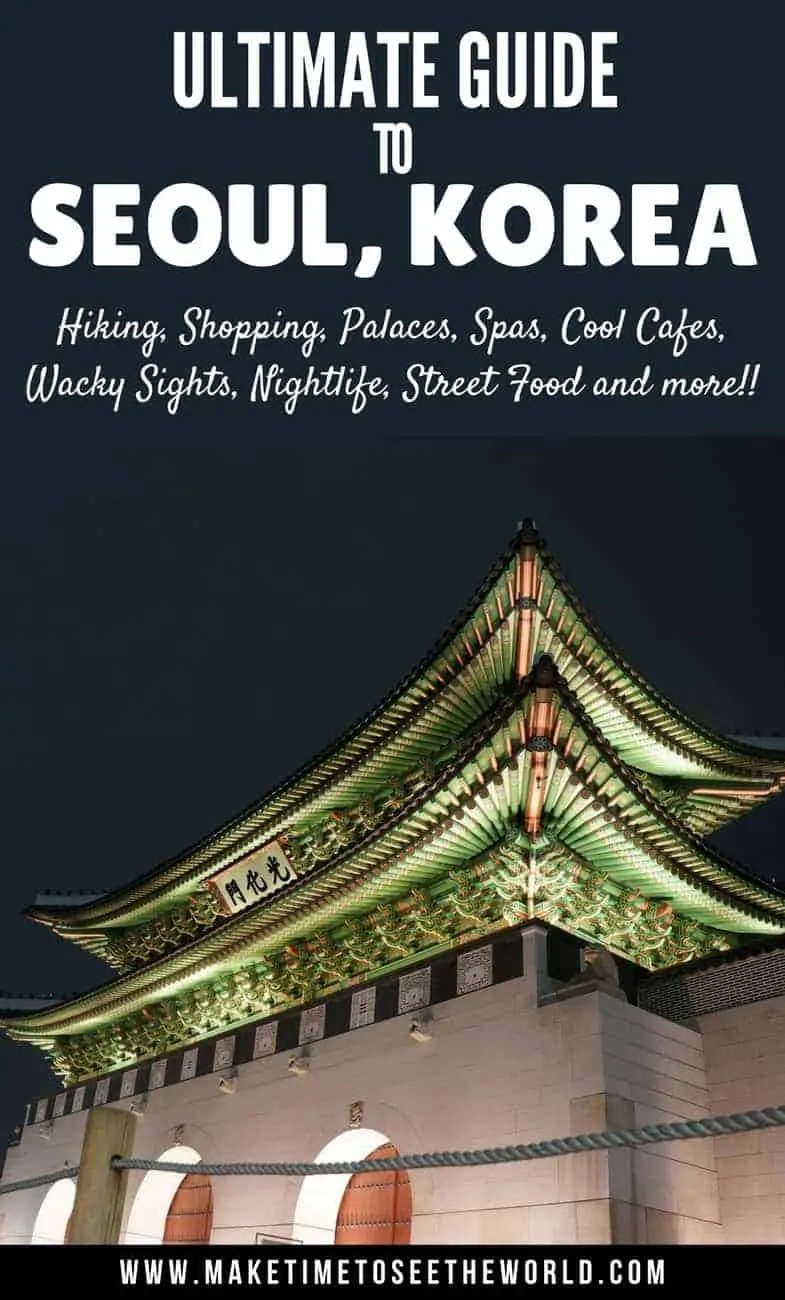 READY MORE TRAVEL INSPIRATION? YOU MIGHT BE INTERESTED IN THESE TRAVEL TIPS, TRAVEL ARTICLES, DESTINATION GUIDES AND RELATED POSTS:
Hi There! Thanks for reading our travel guide and travel tips post about 40+ Incredible Things to do in Seoul (+ Where to stay and what to eat!) I just wanted to let you know that this post contains affiliate links, which means if you purchase something after clicking a link, I may get a small commission – which is at absolutely no cost to you. If you enjoyed this article and are going to be searching for some of the things I mention anyway, I would love it if you could click through from the links above & thank you in advance! Read my full Disclosure here.
And a huge Thank You for reading the MakeTimeToSeeTheWorld travel blog.