Start your outdoor adventure off on the right foot with these 15 essential hiking tips for beginners – inc. a handy checklist to help get you organized.
Hiking is loved by outdoor enthusiasts around the globe. And rightly so. The ability to get out into nature, challenge yourself on different terrains, explore the great outdoors, see the world from different perspectives – not to mention that the exercise is good for your health, the list of positive benefits of hiking goes on. But if you've never hiked before – or it's been a while (thanks, lockdown) you might be wondering where and even how to start.
Never fear, we have put together 15 essential hiking tip for beginners to help you get prepared for your next (or first!) big adventure – even if at the minute that only extends to exploring your own backyard (by which I mean staying local – unless you live on a multi-acre estate and can hike in your backyard!)
In this post we cover all ways to make a good hike great including the planning, preparation and hiking gear you need like clothes, camera and accessories (like hiking insoles and camera straps!) – even how to pick the correct backpack. So scroll down for our list of top hiking tips for beginners that can help you do that research and prepare for that all-important hike.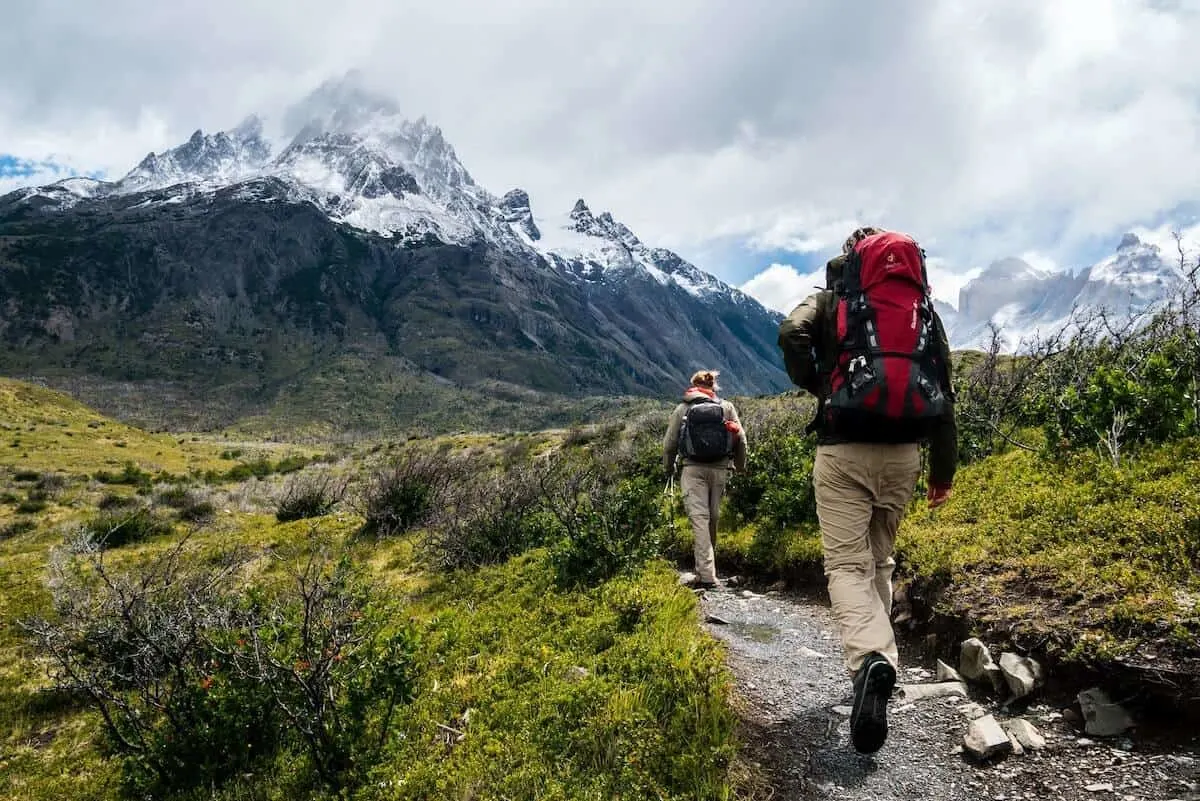 Disclaimer: Almost all posts on this site contain affiliate links, and this one about 15 Essential Hiking Tips and Tricks for Beginners (Plan, Prepare, Pack etc) is no different. This means that if you click on any of the links in this post (and make a purchase) I may receive a small commission at absolutely no cost to you. Each post is carefully crafted to (hopefully!) answer all your questions and recommendations are made where we believe they will improve your trip and help with your planning. As such we thank you in advance should you decide to click & buy. Read my full Disclosure here.

15+ Essential Hiking Tips for Beginners
Keep it Small, Simple & Straightforward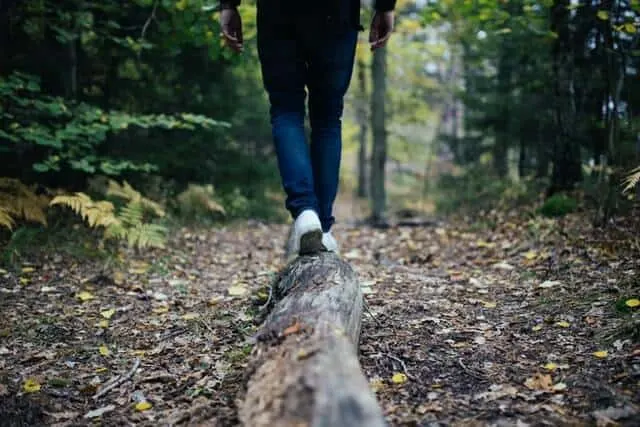 Our top tip for beginner hikers is really simple: keep it small, short, and straightforward.
When choosing which hiking trail to start out with, the simple and easy ones are the best option. But don't think they have to be boring ones! Short and simple hikes can be found in national parks and your local forest areas. Most of the time these trails are easy to travel because they're on level ground.
If you really want to start hiking, start by using these trails, familiarise yourself with the terrain and once you've built up your resistance and your stamina, then you'll be able to start looking into more advanced trails.
After all, hiking is about more than just climbing a mountain for a beautiful view. It's also a form of exercise, so by starting out simple you're gradually letting your body acclimate to the physical act of hiking. So, when you do try out the more advanced trails (like the Pacific Crest Trail, Israel's Masada, the Great Walks of New Zealand or even the Anapura Circuit!), you'll be able to pick your way around those tricky boulders with ease and experience.
Grab Your Hiking Gear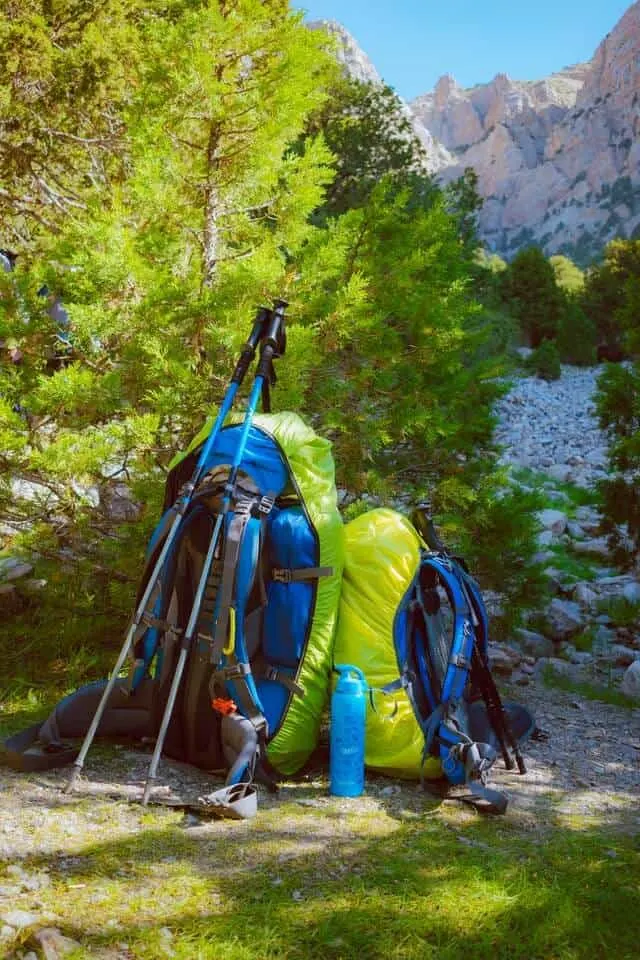 No matter if your hike lasts an entire weekend or is a short hike of just a few hours, you'll need to have the right hiking gear on you, in case of emergencies or accidents. That means packing the right clothes, equipment and accessories. Even the clothes and shoes you wear are important, like wearing insoles for hiking, or supports for your feet.
After a few hours, if you're not wearing the right gear, your legs and feet are bound to start hurting, and you won't be able to complete the hike, because of it.
Similarly, if you're wearing the wrong clothes, and the weather takes a turn for the worse, and there aren't any shelters to cover you, you'll need to have spares with you, or at least a rain jacket.
To make sure you always have the right gear with you we have put together this list of basic hiking gear for beginners to make sure you have exactly what you need and know what can be useful plus any extra tools and equipment that will help for different circumstances.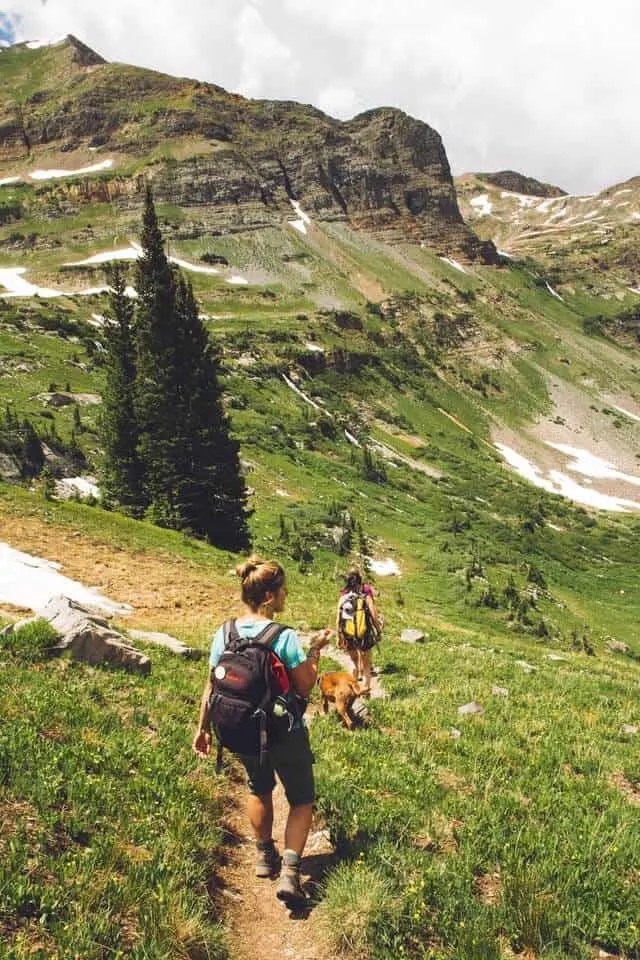 Essential Hiking Gear for beginners: what you shouldn't leave home without
Hiking Backpack – one that is comfortable, is big enough to fit your supplies (but not too big for the hike – ie. an easy hike will need much less gear than a longer or overnight one.) We've done the research when it comes to female-specific backpacks too!
Comfortable pair of hiking boots or hiking shoes (that you have worn on a couple of walks to check for pressure or blister points – a must for beginner hikers to prevent discomfort or injury)
Hiking socks that provide adequate cushioning
Appropriate Clothing: moisture wicking base layers, quick drying hiking pants/shorts, t shirts or long sleeve tops & fleece (weather dependant)
Heated Jacket: for those who love to be outdoors but hate being cold, a self-heating USB powered jacket is the perfect travel companion.
Extra Layers – depending on where you are hiking, the weather can turn in a heartbeat. An extra jumper or base layer you can quickly throw on maybe a lifesaver – particularly when winter hiking.
Packable rain jacket – as above, and because getting drenched when you're hours from home is not fun.
Water – a water bottle may be sufficient for short, easy hikes; a reservoir may be better for longer hikes
Snacks – extra food and water should be one of the first things in your bag. Especially small, high energy providing snacks like trail mix, granola bars/breakfast bars and chocolate, not to mention enough water to sustain you.
Small First Aid Kit – including plasters / band-aids, blister packs, hand sanitizer, prescription medications,
Insect & Sun Protection – Sun cream, SPF lip balm, Hat and Sunglasses, Insect repellant
Smart Phone and/or Camera (although the camera on your smartphone could be more than sufficient unless your a pro photographer)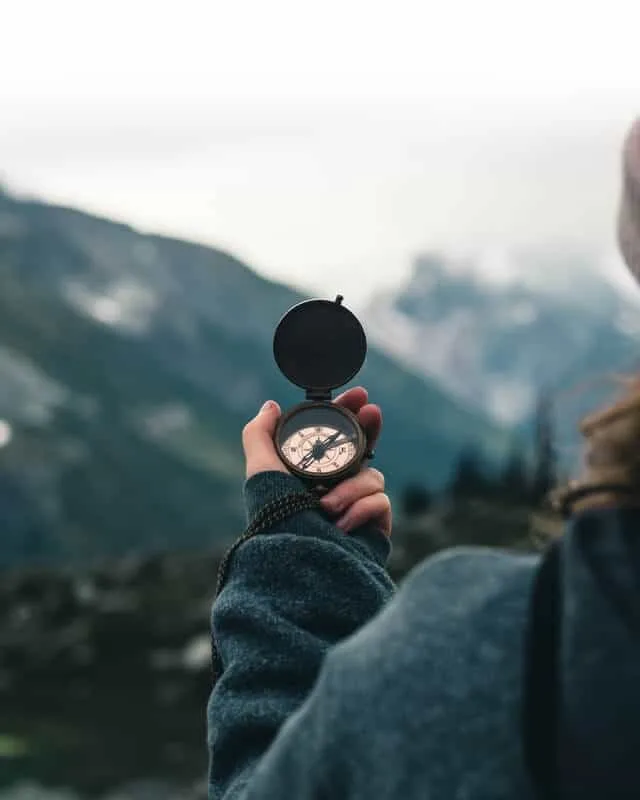 Hiking Gear for more advanced hikes, overnight hikes & experienced hikers
Trekking poles – for more difficult terrain, trekking poles can give you that extra bit of balance and support
Navigation Tools (map, compass etc) if you are going into unknown territory or to where the trails are not clear, the potential for getting lost increases dramatically.
Trail Maps, Trail guides or hike guides can be handy to have for new and challenging routes.
Multi-tool & small gear repair kit – duct tape, zip ties etc.
Headlamp (check the batteries – or put in fresh ones – before you go!)
Plan Ahead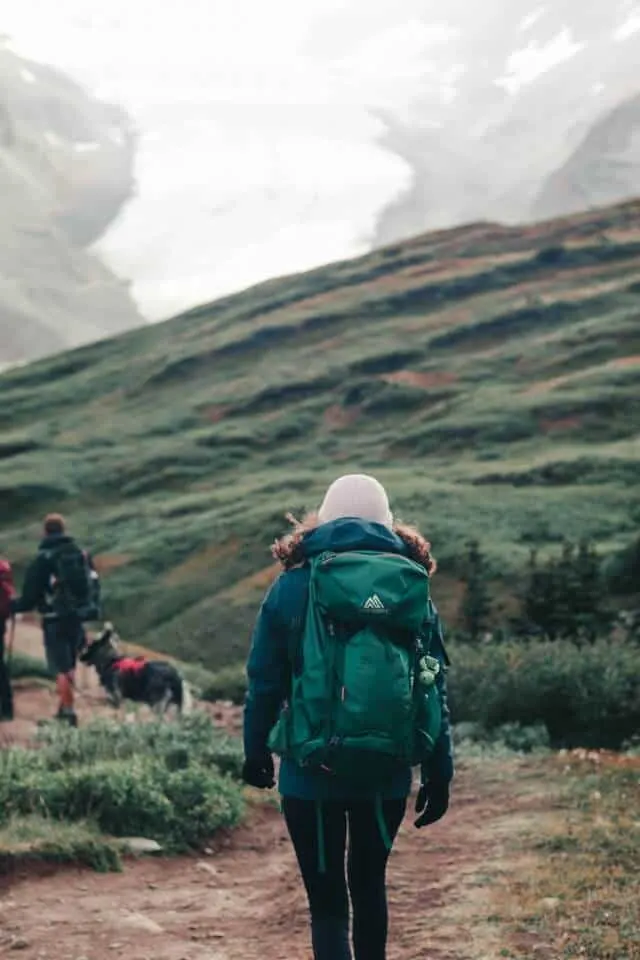 As with every trip you take, you need to plan ahead for a hike, especially if you start going down the more advanced routes. There are always chances an accident could happen, and the risk is even greater on advanced hiking trails. So, do your research before you take off. Know the terrain and the risks involved, if you do decide to hike up the trail.
Remember, it's best to be safe than sorry, so always make sure you know what routes to take, and how dangerous those routes could be. Once you know, you'll be able to pack for it and plan for any eventualities that might occur once you start hiking.
Get Permission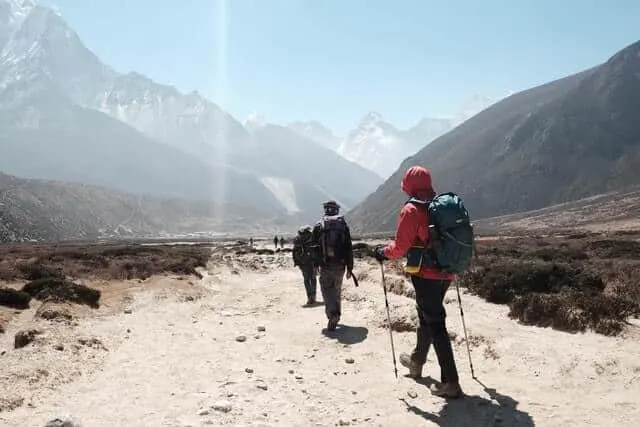 If you are going down those more advanced hiking trails, chances are you're going to need a permit to hike, especially if the terrain is dangerous. Do your research on the area before you decide to hike it, and make sure you know where to get your permits from. Don't just simply show up at the site and ask.
These trails need a permit for a reason, and if you don't have enough experience for them yet, you might not even be granted a permit at all. So, be careful when choosing your hiking trail, know your limits, and know whether or not you can gain access to the trails you're looking to hike.
While it might be fun and adventurous to try out your luck, you're going to need experience in the first place, before you can. So, be sure you have the strength and stamina to withstand advanced hiking trails.
Check The Weather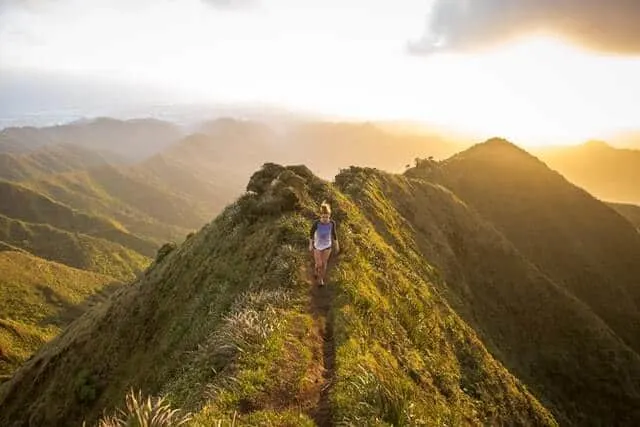 As you plan for your hike, don't forget to check the weather forecast and the season you're planning to hike. The weather in the wilderness is nothing like what you'd expect in a city or a town. If you encounter a storm out there, the dangers around you will increase, with the risk of mudslides, falling boulders and potentially, dangerous animals that are also trying to find shelter.
Similarly, if you're out during the summer, or when it's very hot, it might be difficult to find any source of relief from the heat, unless you stick by a river, stream or lake. Of course, this also presents other problems, like falling into rapids, or getting swept up by the current, or even drowning.
So, be sure you know what the weather is like in the area. Make sure it's mild enough to go on that hike and plan for any emergency, in case the weather does turn for the worse.
Take a heat resistant thermos or pack a raincoat, in case you're caught out in a storm or in the heat and be sure you have enough supplies with you to wait it out. Don't just chance it, otherwise you might find yourself with a serious injury at the end of the day.
Let Someone Know Your Plans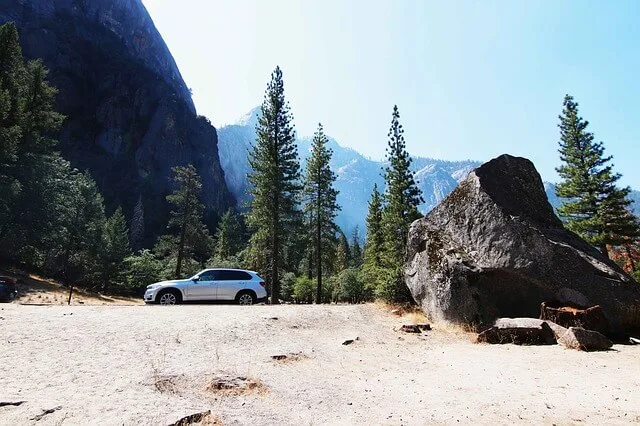 Once you've completed all your checks, planned for every eventuality, and made all the preparations to go, don't forget to let someone know that you're going on this hike. By letting someone else know where you are and what you're doing, you're ensuring your safety.
Any hiking trail, no matter if it's a beginner's trail or an experienced one, has a measure of risks involved. If it's not in the weather, it's in the terrain itself, and if it's not there, then in animal or even human activity. Remember, a hiking trail is essentially a trek into the wilderness and nature, and just because it's in a local park, it doesn't mean that those trails are always monitored.
So, make sure someone knows you're out there, for how long you think you'll be, in case you do run into any danger or accident. Again, it's always better to be safe than sorry, and by letting someone else know where you are and what you're doing, you're guaranteed at least a small search party if you don't return by the time you've said you will.
We also recommend leaving a copy of your trip plan or itinerary under the seat in your car. This will mean if the unthinkable happens and you don't get back to your car, any search party who finds your lonesome care in the parking lot, could break in and get a head start on finding you.
Keep Things Clean (Leave No Trace)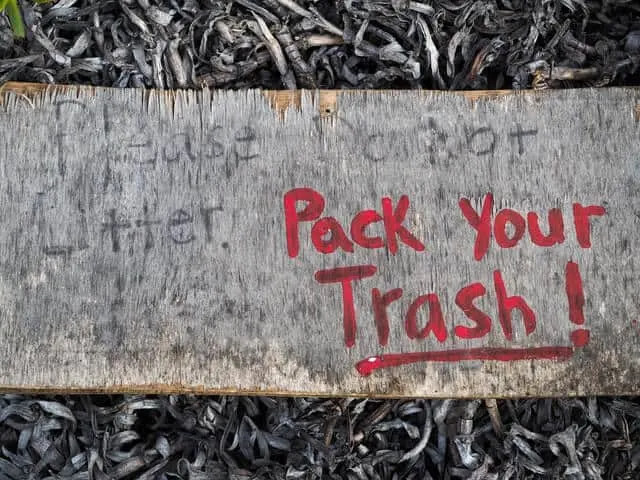 Now that you're on your hike, don't forget to pick up after yourself. Littering is the worst thing you can do on these trails because you're not only sharing it with other hikers, you're also sharing it with the wildlife that you'll probably encounter while you're on your hike.
Leaving behind your waste, and that means plastic bottles and candy wrappers, will disturb the delicate ecosystem, even if it's a small thing, you could easily harm the endangered animals there. After all, there's a park built around them for a reason. It isn't just for your entertainment, but also for their safety.
Not only that, by picking up your waste and litter, you're ensuring that the hiking trail itself is still accessible to other hikers, and it's a courtesy to the park rangers who look after the trails. If you do leave your litter behind, you're essentially destroying the integrity of the trail and the views on it, because who wants a candy wrapper, or a plastic bottle sitting at the bottom of their photos? It's not a pretty sight, and you won't be thanked for it.
So, pick up your after yourself, and dump your waste in the proper receptacles – and if there are none, take it home with you.
Be Mindful of Potential Wildlife Encounters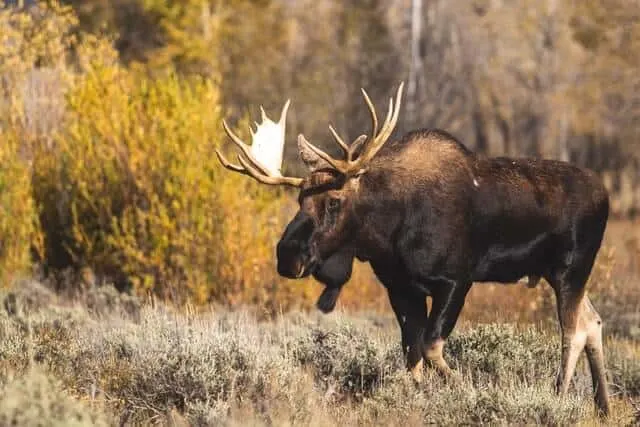 Don't panic, we don't necessarily mean you'll be coming face to face with a mountain lion or a grizzly bear, but mountain goats, mosse, deer, snakes and other little critters or creepy crawlies may be the norm depending on
You have to remember when you're in the wilderness, you are sharing the space not only with other hikers but with animals too, some that can even be venomous and harmful to you and so the best course of action is to stay vigilant, and if you see something, keep your distance, stay away and hike safe.
Be Sure to Schedule in Time to Take A Break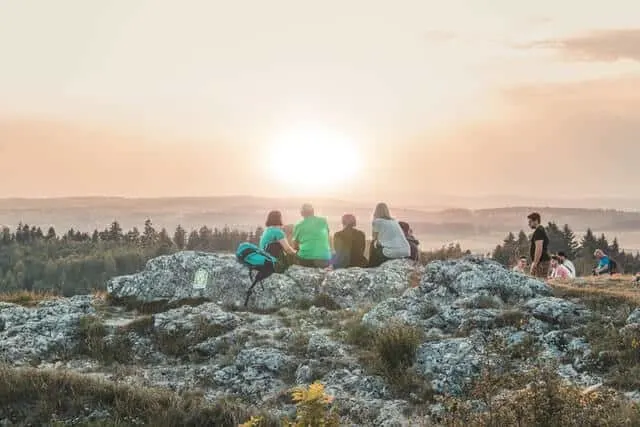 Hiking isn't a competition. It isn't a race, and if you're going to be out for more than a day, you're going to need to take breaks. Not just for your own health and safety, but because you'll miss the scenery if you don't.
After all, a hike isn't just a form of exercise. If you're going out for a hike, you're going out to encounter nature and enjoy the change in scenery. So, enjoy it! Soak in the natural beauty around you and see for yourself just how magnificent it can be.
Of course, take those breaks for your health too. No one can last an entire day of walking without one. You're going to need to eat and you're going to need the rest, to complete your walk, not just up the trail, but back down it as well.
So, remember that when you're hiking, take it slow. It's not like a daily run around your neighborhood, this is a slow and steady march through the wilderness, and if you don't take your breaks, you'll burn out before you can even reach the end of the trail.
Mind Where You Stand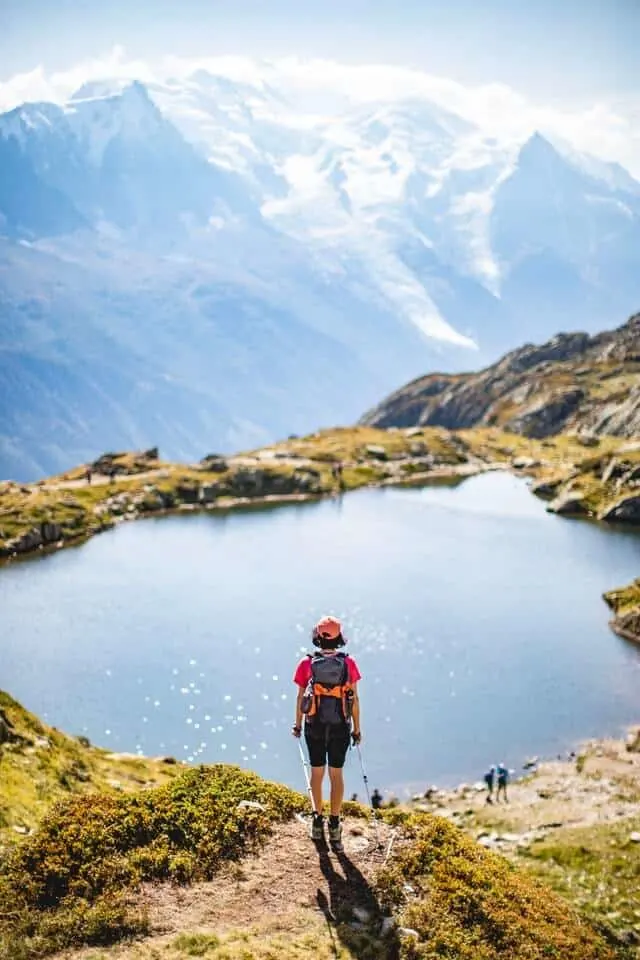 You might bring a camera along, on your hike, or you might not, but regardless of whether you do or don't, you're bound to take breaks and admire the view every now and then. Be careful when you do. It's not just about where you stand, it's about what you're standing on too.
Sometimes, even if you think you've discovered a sturdy boulder to take a magnificent shot from, that boulder can easily give out under you, and you'll find yourself rolling down a hill to disaster.
Similarly, if you're standing on uneven ground, make sure that ground is stable. Don't chance it with a heavy-looking rock. If you're not sure, find higher ground, or test out the ground around it, to make sure that the boulder or rock you want to stand on is stable enough for you to stand on.
Go With A Group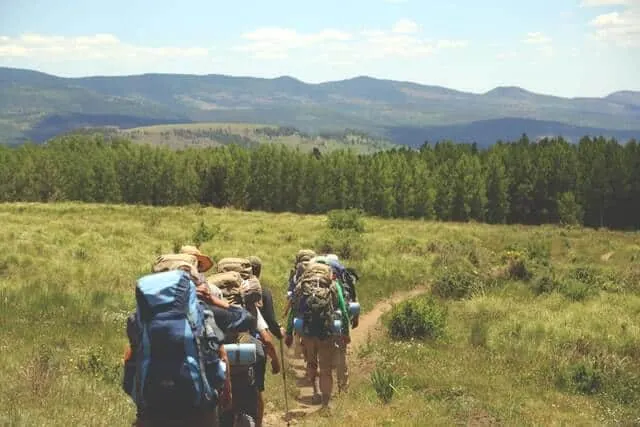 If you're a beginner, and you're not yet confident enough to go hiking on your own, join a group and enjoy guided hikes.
As they say, there's safety in numbers, and the risks of going on a hike greatly reduce, because you've got someone by your side to help you, in case you encounter any dangers. By hiking with a group, you're also ensuring that you're learning from those who have experience, so that when you do decide to try hiking on your own, you'll know what to do, because you've learned with them.
It's a good idea to build your confidence, with the knowledge that others can provide. Not only that, if you do encounter any problems, you'll be able to inform the authorities much faster, because of the extra hands around. Not to mention everyone has different skills and areas of expertise, and with it, you'll be able to get through whatever problem you encounter, by working together.
For example, someone might know first aid and resuscitation, if someone falls into a river, or if you're bitten by a venomous animal, someone else might know how to treat the wound and remove the venom from your body. So, going with a group, for your first time, will grant you a wealth of knowledge, for the next time you go hiking.
Hiking Books for Inspiration
If you're still not sure about hitting the trail, there are a few books that you can read to help with planning or just for general inspiration:



Extra Tips for Hiking with Dogs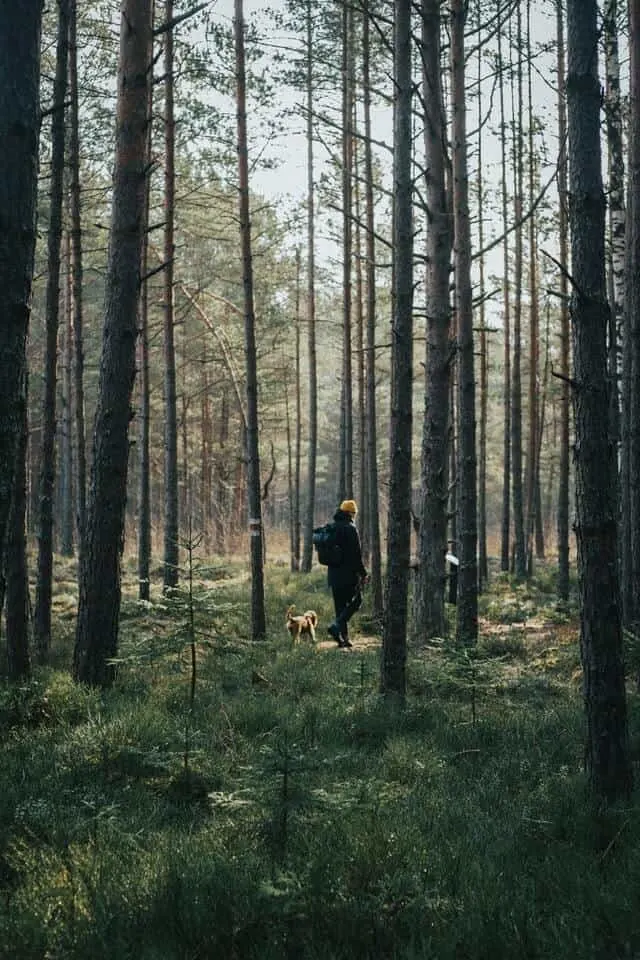 If you're a dog owner, you might be thinking that going on a hike with your pup is the perfect exercise and outdoor adventure for both of you. And for the most part, you are right, just keep these few extra hiking tips in mind when traveling with dogs:
Check the dogs are allowed where you plan to hike – in national parks, there are often restrictions, even if it is just they have to remain on the lead.
Take enough water for your pup – and a suitable receptacle to be able to give it to them.
Check the trail conditions are suitable both in terms of terrain and difficulty (and that you can control your dog while traversing them).
Make sure your dog has all the necessary vaccinations/shots and is up to date with parasite prevention medication.
A Canine first aid kit (in case you need to deal with cut paws etc)
Dog Food in a sealed bag
Poop bags (even though bears may sh*t in the woods, you still need to leave no trace of you and your dog)
Leash & harness (that your dog is comfortable in and has done a few laps around the neighborhood to get used to it); and
While hiking, be sure to keep an eye on your dogs' stress and exhaustion levels and take breaks where necessary.
If loading your dog with a dog backpack, be sure they are not carrying more than 20% of their weight.
Hiking Tips Checklist
Plan Your Route
Check the Weather Forecast
Pack Appropriately / Have the Correct Gear
Share Your Plans
Get Permission
Leave No Trace
Be aware of potential wildlife encounters
Make Time for Breaks
Be mindful where you walk/stand
Have fun!
And that's a wrap folks, we hope these beginner hiking tips have helped with your planning and preparation and you are ready to hit the trail. That you have the appropriate hiking gear, have shared your trip plan with family/friends, picked your route, are prepared to leave no trace. But most of all, we hope you are excited to go on your first hike and get out into nature.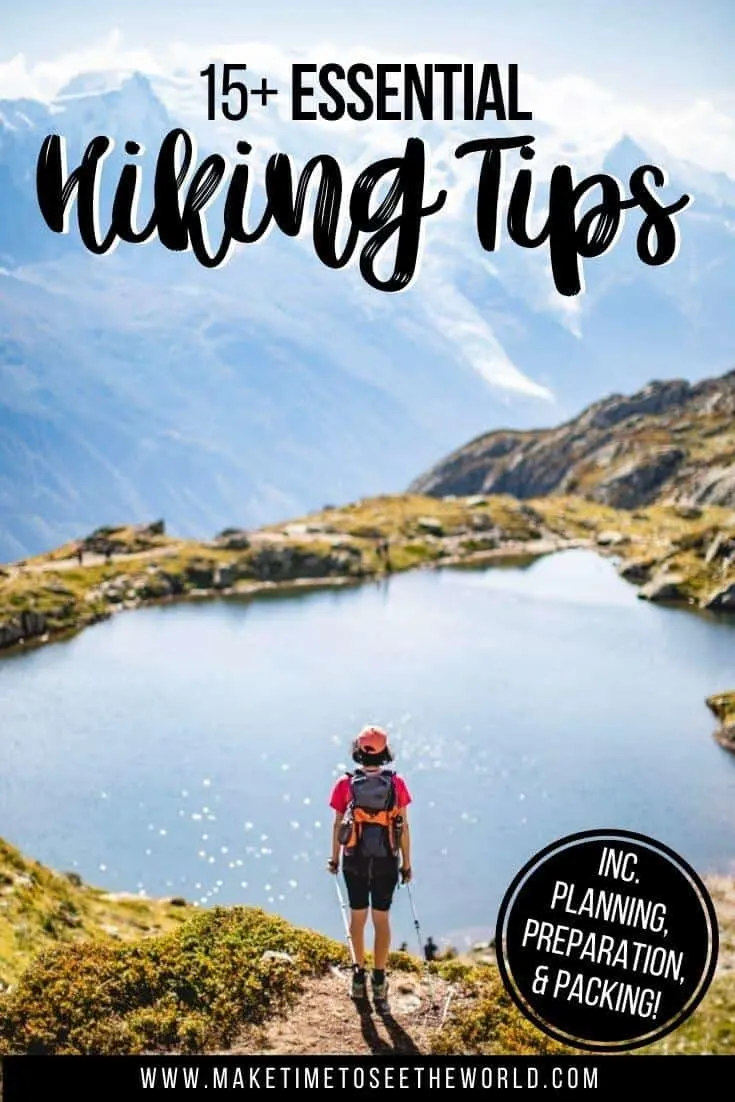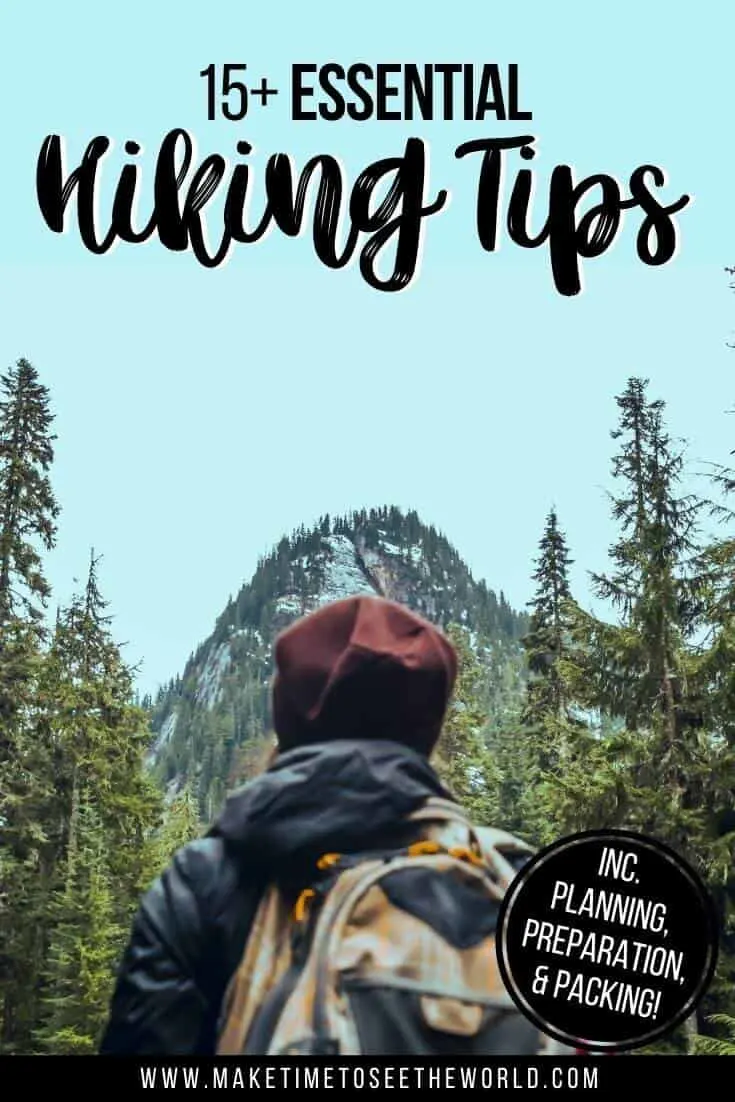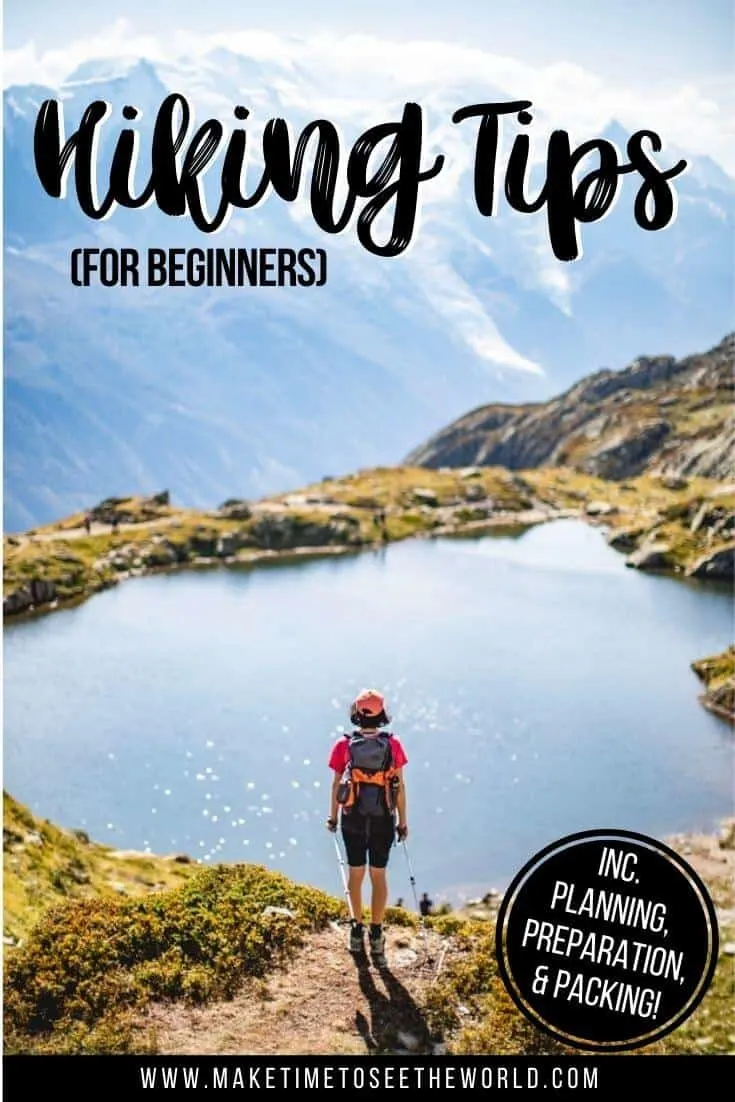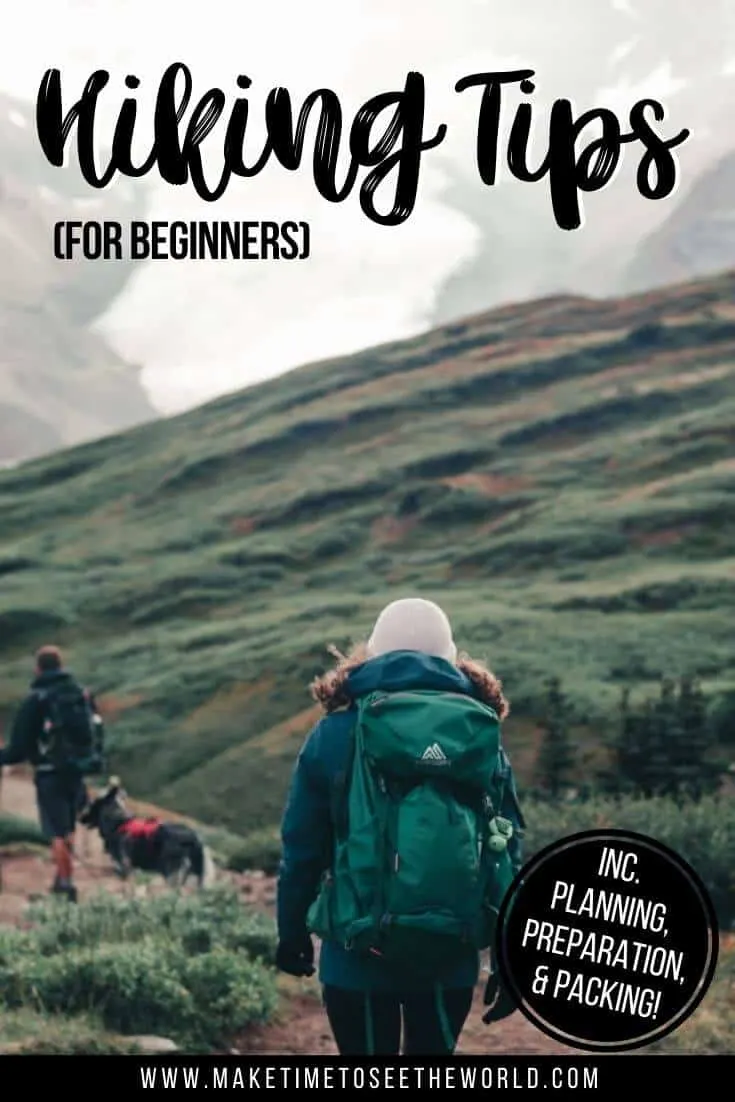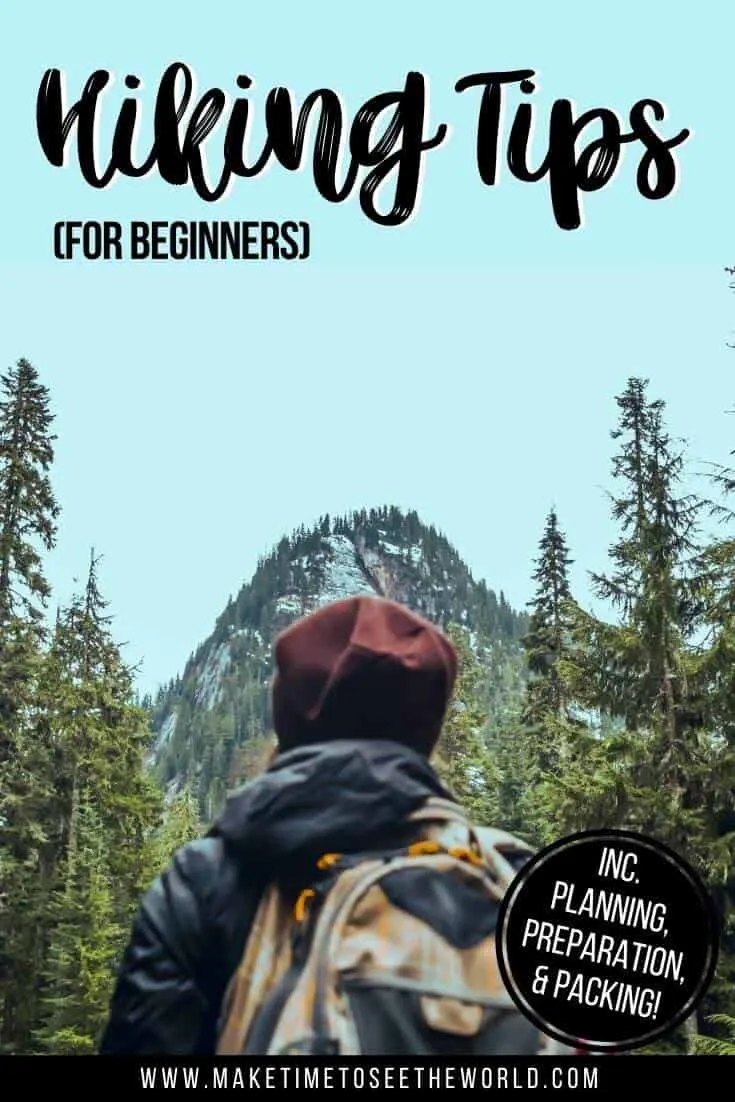 And if you liked these tips for hiking for beginners take a look at the other recent posts, packing tips, hiking experiences, travel trends, backpacking trips, travel accessories, travel resources, travel guides, travel tips, ultimate guides and packing lists in this series:
Hi There! Thanks for reading our travel guide to 10+ Hiking Tips for Beginners & Beginner Hiking Tips! I just wanted to let you know that this post may contain affiliate links, which means if you purchase something after clicking any of the links we may earn – which is at absolutely no cost to you. If you enjoyed this article and are going to be searching for some of the things I mention anyway, I would love it if you could click through from the links above & thank you in advance! Read my full Disclosure here.
And thank you for reading the MakeTimeToSeeTheWorld travel blog.