These solid travel toiletries for your face, body, hair & teeth help you dodge TSA rules AND help you reduce plastic consumption too! It's a win-win!
You may have heard the rumors but solid travel toiletries are the must-have item! A long-standing favorite among frequent travelers and Eco-warriors around the world there are so many reasons to fall in love with these fab travel toiletries, many of which are packed with natural ingredients to nourish and soothe.
We recommend choosing solid toiletries for traveling every time if you want to save space in your luggage (especially if you are only traveling with hand luggage). And forget about liquids (and the limiting tsa liquids rules) when flying if you are looking to cut down on your plastic usage and want a product that lasts twice as long as any bottled toiletry.
What's even better is that now solid toiletries are officially all the rage, brands have been quick to release some wonderful new products giving you plenty of options to choose from.
Read our guide below for some of the very best solid travel toiletries available online and get ready to revolutionize your carry on essentials. You'll be forgetting about those pesky TSA rules and 100ml maximums for liquids in no time!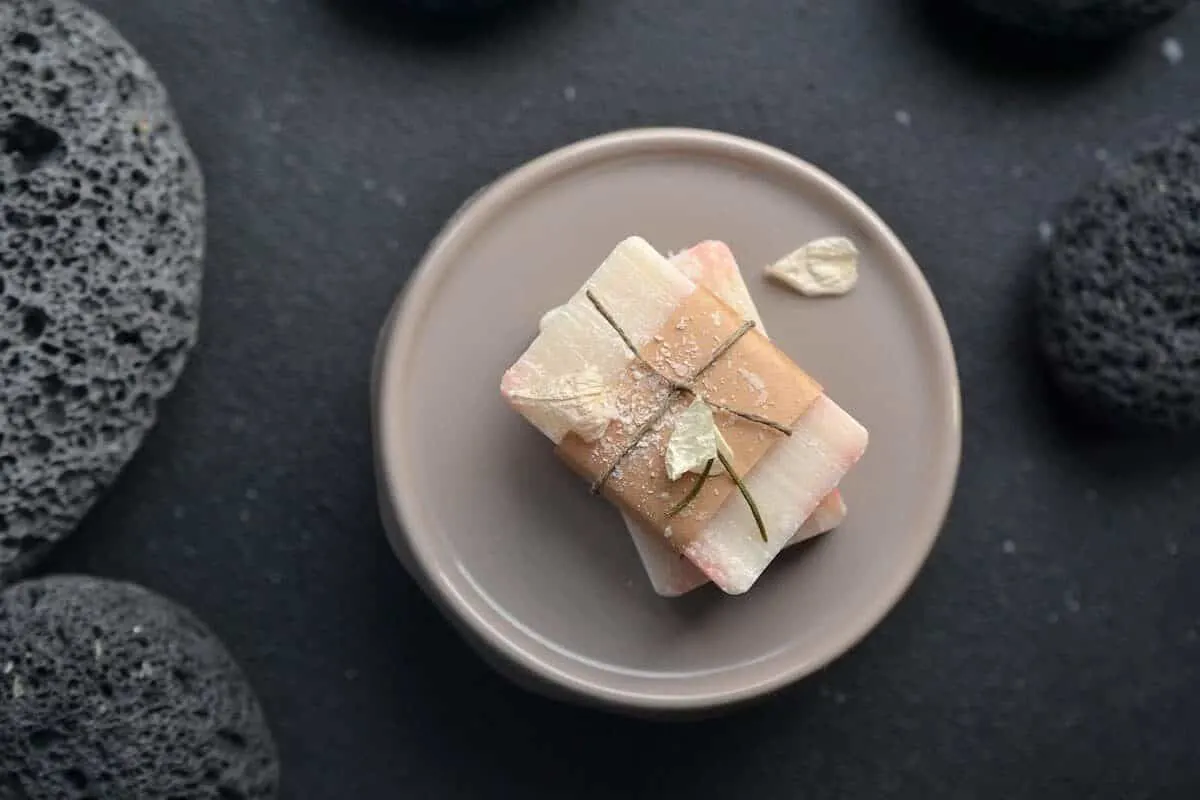 Disclaimer: Almost all posts on this site contain Affiliate links, and this one about the best solid toiletries for travel is no different. This means that if you click on any of the links in this post (and make a purchase) I may receive a small commission at absolutely no cost to you. Each post is carefully crafted to (hopefully!) answer all your questions and recommendations are made where we believe they will improve your trip and help with your planning. As such we thank you in advance should you decide to click & buy. Read my full Disclosure here.

.
.
A Cleansing Stick is easily the no fuss no mess way of cleaning your face – so much so that it doesn't even need water – and so is perfect for camping/outdoor adventures where water is restricted. St. Ives makes these solid face washes in a range of flavors – this one is matcha green tea and ginger, but there is also cactus water and hibiscus and an apricot and manuka honey facial cleanser.

.
.
.
.
..
.
.
.
.
.
.
Dry Shampoo
This one is a no-brainer. Dry shampoo is a girl's best friend, especially when traveling. Just be sure to buy a travel-size aerosol if you plan on taking it in your carryon bag!

.
.
.
.
.
.
.
.
.
.
.
.
.
Solid Perfume
Solid perfume is in its relative infancy, and as such, has nowhere near the range of traditional perfumes. As something that's pretty personal, we won't make any recommendations (and also, we haven't quite found one we liked!) – but if you are wanting to give it a try, just search 'solid perfume' and you'll find a few options.
Laundry Soap Sheets
If you're likely to be doing some hand washing on your travels, having a pack of solid laundry soap sheets is essential. Just pack as many sheets as you think you will need in a ziplock bag and you're ready to go. They're also a good switch for your regular laundry detergent at home.