Cruise holidays have become one of my new favorite things after my Comedy Cruise in Oz, Scandinavia and Russia cruise and adventure cruise in the Solomon Islands. I love the idea of packing for a cruise once yet visiting several different destinations – and having a huge choice of amazing restaurants all within walking distance of my beautifully appointed balcony cabin; not to mention swimming pools, theaters, spas and sail away parties!
Add in the shore excursions and port days that give you a taste of different parts of the world and you're onto a winner. The biggest question is what exactly do you pack for a cruise?
Well, wonder no more as we've put together the perfect cruise packing list to help you pack all the cruise essentials so you have everything you need, can take out the stuff you don't and avoid paying hefty 'tourist' charges for the stuff you may not have thought of!
Read on for the ultimate cruise packing checklist, which also doubles as a perfect first time cruise packing list.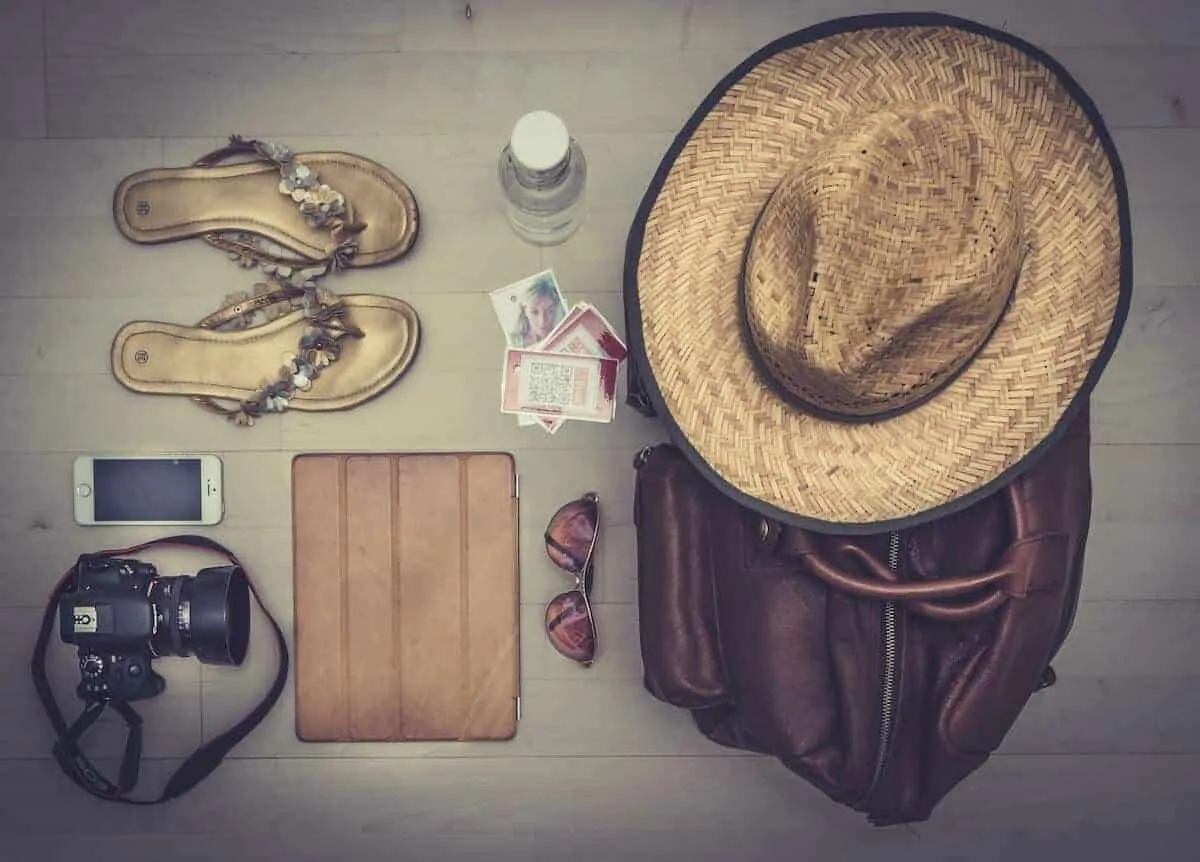 Disclaimer: Almost all posts on this site contain affiliate links, and this Ultimate Cruise Packing Checklist & Cruise Essentials is no different. This means that if you click on any of the links in this post (and make a purchase) I may receive a small commission at absolutely no cost to you. Each post is carefully crafted to (hopefully!) answer all your questions and recommendations are made where we believe they will improve your trip and help with your planning. As such we thank you in advance should you decide to click & buy. Read my full Disclosure here.
The Only Cruise Packing List You'll Ever Need
Cruise Essentials
Sun cream – If you're going somewhere hot then you do NOT want to leave home without bottles of this, because who wants to come back from holiday red and peeling?! Even if you're going to a colder destination (Alaska/Antarctica) – sun screen is still needed as the sun's reflection off the water/ice (or even the deck) can still burn you.
Sunglasses – Obvious. We want to keep our eyesight. And oversized black sunglasses add a touch of glamour to any outfit.
A jacket – If you're going somewhere hot you'll still want a light jacket or cardigan to keep the night breeze at bay, or for when you're spending time on the upper decks watching the stars (It's one of my favorite cruise ship activities and it's totally free!) Alternatively, if it's cold then its common sense that you'll have to wrap up warm and snug.
Comfortable shoes / Walking Shoes – Even though you'll be relaxing on the boat, when on a shore excursion in a port of call you'll be heading ashore to explore and see some sights, with a lot of cruise ports perfect for a walking tour. This will require some comfy walking shoes so that you can explore for hours should you want to! Also, you may need to pack a pair of water shoes if you plan on taking lots of water-based shore excursions – which could double up for onboard activities.
Cruise documents:

Passport,
Driver's Licence
Travel documents such as airline tickets (if required to get you to/from your departure port) and boarding passes
Emergency contact details; and
Insurance certificate / insurance card and insurer contact details, etc – especially if you have existing health issues.

Cruise Lanyards – So all party members can safely carry their room card / charge card around the ship without fear of losing or leaving it somewhere!

Money Belt – for day trips and excursions.
Your toiletry bag

Toothbrush & toothpaste;
Non aerosol deodorant;
Medications & Pain Relievers;
Shampoo & Conditioner;
Femininehygiene products
Shaving cream & shaving supplies;
Poo pourri (if you're sharing a loo with a special someone!)
Seasickness remedy / tablets (just in case you don't get your sea legs quickly!);
Hand Sanitizer;
Lip Balm
Sunscreen (check the weather where you are cruising for what level of sun protection you need)
and anything else you use in your daily routine.
Surprisingly most of these are the things that are usually overpriced on a cruise ship, so don't forget them!
Toiletries are definitely cruise packing essentials – and if they come in a hanging toiletry bag (which saves space and keep your stuff off the shower floor and save counter space) – even better!
RELATED –
Don't forget
Cruise Specific Travel Insurance
before you go! Cruise insurance can be the difference between a quick resolution to an unforeseen problem, and an expensive one. Don't leave home without it.
.
What to Take on a Cruise: Your Main Bag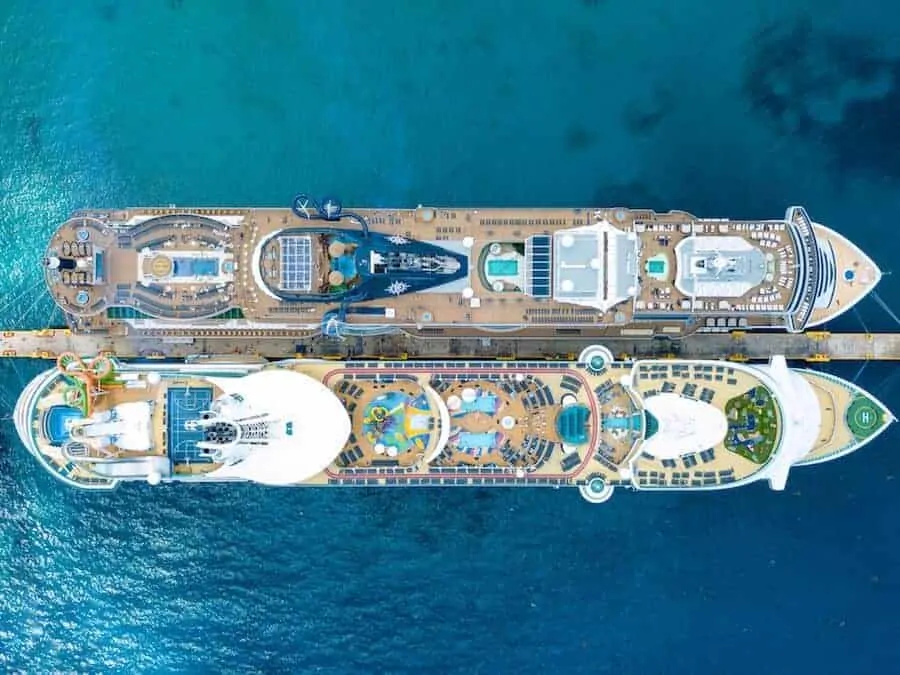 What to pack for a cruise (and what clothing to wear) depends on how many days you're going for – and to what destinations, but there's always a launderette on board so you can wash and re-wear clothes if you need to! (and cruise ship laundry can be an experience in itself!)
T-shirts or Tank Tops – Around 6/7 tops and a couple of casual shirts is good. The best thing about cruises is that you don't have to carry your cruise luggage anywhere! Once you're on the ship, you're settled for the holiday. So you can worry less about bag weight.
Shorts – A good collection of shorts is required, probably 2/3 that you can change and swap over depending on what you're feeling that day.
Dresses, jumpsuits or loose trousers – Super loose dresses and trousers are amazing for hot weather and I highly recommend them if you're going somewhere like the med. Also, I'm a sucker for a good jumpsuit, they can be dressed up and down so easily. (Also consider some wrinkle release spray if you're packing some crease prone fabrics)
Bikinis – One thing that you're sure to be doing a lot of on a cruise is swimming and sunbathing, so I recommend taking a few options to switch up and a beachy cover up (If you switch up each day it also helps to get an even tan… vain but true (and something I mentioned in my Maldives Packing list. Hey, at least I'm consistent!)
A one piece swimsuit – For all those more active times like surf simulators, wake boarding and going to the aqua parks because nobody wants an embarrassing slip – a full coverage bathing suit is definitely a good idea!
Flip Flops – perfect for wandering round the ship in (although flip flops are definitely not permitted in some of the luxury cruise dining rooms!)
Tote Bag / Beach bag: a lightweight bag is perfect for wandering to and from the lido deck and sitting round the swimming pool(s) – and is a MUCH better option than a plastic bag! A fanny pack is also an option here if you travel light.
Two formal outfits – Whether it is a floor length dress, a suit or a smart mid-length dress there'll definitely be formal nights or a couple of theme nights for you to don your best formal wear / cruise outfits, dress up and own it. Check your cruise dress codes and requirements for details before you go.
Beach Blanket or Towel (but only if you plan on going on beach excursions). Your pool deck will have towels for you to use on the ship and on the lounge chairs, but they often don't like them to be taken off the ship.
Snorkel Gear (again, only if applicable to your cruise destination, shore excursions and something you definitely want to do) These can be quite expensive to rent.
.
Packing for a Cruise – Cruise Hacks, Tips and Advice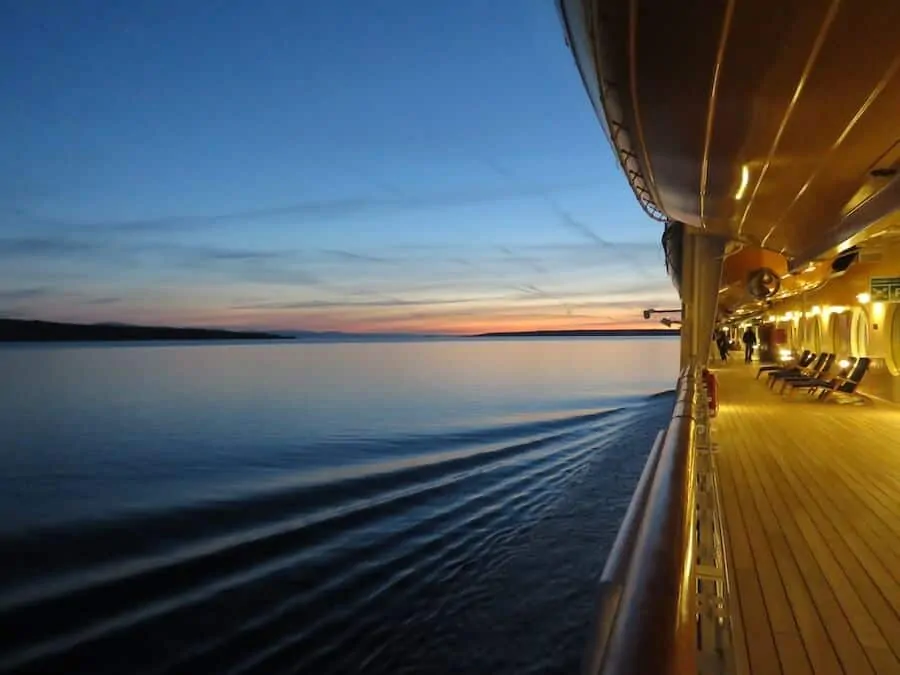 When Packing a CarryOn Bag: Pack an extra change of clothes in case and your swimming costume in case you're bag gets waylayed if there are lots of people boarding at the same time. It's not ideal, but it does happen.
Bring something to make it feel like home – You're going to be staying in this room for at least a week, bring something you love to make the room more relaxing for you.
Pack a reusable water bottle (pick from our top recommendations here)- OK so this one isn't exactly kosher, but it's one of my favorite packing tips. Whilst you're not supposed to refill your water bottles from the dispensers directly, if you fill half the bottle with ice and then top it up with glasses of water tipped in, you'll save a fortune on bottled water on board, and help save the planet by using less plastic. And if you're in an 'eco' frame of mind, I recommend purchasing your own metal straw so you don't have to use the plastic ones (although we are starting to see a shift in plastic straws becoming something that you have to ask for and are not given out automatically. It's still not great, but it is a start).
Use a collapsible bag – You have to find somewhere in your room for your bag to stay, so a duffel bag is a really good choice as it can fold away neatly in a small area.
Disposable camera – Still bring your mustpack items – your GoPro (or alternative underwater cameras – although really, is there any alternative to a GoPro these days?!), cell phones, digital camera (or whatever you use!) but a disposable camera is always fun, you can get the film developed after the cruise and see what you captured as an end of holiday surprise. (If taking a lot of tech, be sure to pack a power strip – below).
Use Compressible Packing Cubes – yes they are a thing, and they are a packing hack everyone should know about and are perfect for every vacation, holiday or jaunt you can think of. Essentially they are exactly what they say on the tin – packing cubes that you can compress meaning you can organize all your clothes and compress them at the same time. (Not convinced? Take a look at our recommendations for the best Packing Cubes on the market)
Pre-Print & Attach your Cruise Luggage Tags: These will make sure that once you board the ship, your main bag (equivalent of a checked luggage) gets to your cruise ship cabin as quickly and as smoothly as possible.
Sewing Kit and Small Cruise First Aid Kit – little nick in your clothes, a travel sewing kit can solve that; and a travel firstaid kit with a few essentials like

mouthwash tweezers nail clippers

plasters (etc) are perfect for if you get an unexpected blister for all the walking you did exploring on a shore excursion!
Traveling with lots of tech? Take a power strip or power cube so that you only need 1 travel adapter for multiple appliances (and don't forget your mobile phone charger!)
Pack a Travel Laundry Bag – perfect for taking your dirty clothes to the on-board launderette, or keeping them separate from your clean stuff when packing to go home!
Check the cruise lines dress codes: We mentioned it above, but more often than not, whether you're on a luxury cruise, amazing cruise – or any other types of cruises to be honest – odds are their is at least one formal night on board and it's much cheaper to take your own (nice dress / smart pants / dress shoes) than hire them onboard!
Only take the permitted booze allocation: this is usually one bottle of wine per person, but check with your cruise line before packing anything to avoid having it taken off you!
An alarm clock – if you are not a fan of ship wake up calls, and don't trust your cell phone to wake you up!
Ear Plugs – if you are a light sleeper, earplugs are essential on any trip.
Your Credit Cards – to settle up at the end, and a good idea if you want to reduce the need to carry cash.
RELATED –
First time cruiser? Check out our
First Time Cruise Tips
for an overview of everything to expect along with
budget tips
, helpful packing hacks for all the cruising essentials, cruise tips and hacks.
.
Cruise Packing Tips: What NOT to Pack for Your Cruise
This next section may give you a bit of a chuckle as it features some things you would never dream of taking on vacation, let alone on a cruise – but cruise ships have in recent years had to add these items to the 'no' list. Let me present what not to bring on a cruise:
More than 1 book. Even for the bookworms amongst us, most cruise ships have a well stocked library, contributed to by many a cruise passenger. It won't be difficult to find a book you like and in only taking one book you'll save space and weight on you packing.
Toys and Tech that might get you in trouble – so that's drones, mobility aids (unless you have a medical need) – ie. no segways, roller skates or hoverboards! These can absolutely not be considered to be cruising essentials.
Household appliances: irons, rice cookers, coffeemakers. Just leave them at home. Every cruise line has absolutely everything you need, and most have rules about the use of such items on board. There are launderettes, coffee shops and not forgetting the (often 24 hour) buffet.
Hair dyer – most modern ships have hair dryers wired into the bathrooms, but they may not be the most powerful. Depending on how you normally style your hair, you may wish to pack your own (and a curling iron if that's your thing), but we think most people can get away with not doing.
Beach Towels – most cruise lines (Norwegian cruise line, Royal Caribbean Cruise Line etc) have them on the pool decks, free to use and you simply pop them in the laundry bin on deck when you're done.
Weapons & Other Prohibited Items: I'd like to think this one goes without saying, but any form of weapon – knife, gun, pepper spray – area big no no. You're fellow cruise passengers are all there for the same reason as you – to have a good time. Self protection aids are NOT necessary.
.
What you Need to Pack for a Themed Cruise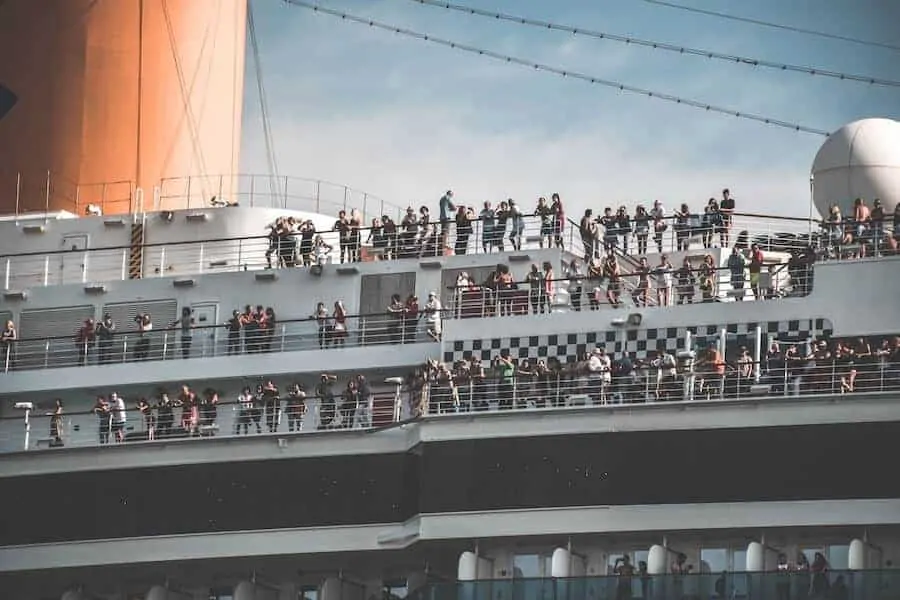 So I've covered normal cruises, the ones where its general holiday gear, however in my research I found some really useful info about 'theme cruises'!
Themes include:
FASHION – if sailing to all the major fashion capitals of the world before arriving in New York for their fashion week sounds good to you, then a cruise is what you want to find. Who knew this even existed! There may even be a few famous fashion related people aboard…
WINE – Why not combine two of my favorite things: wine and cruising! If you're a regular on the site you'll know me and wine are the best of friends, and Victoria's Yarra Valley used to be in my backyard! Wine cruises are often river cruises and held throughout Europe.
SPORTS – even I didn't know this was a thing, but you can definitely go on cruises that are geared up for sports fans!
DANCE/FESTIVALS – Cruise ship festivals are some of the most fun cruises on the market, What could be better than pool parties by day and dancing under the stars by night with amazing ports of call to help you see the world at the same time as you party!
YOGA & WELLNESS – Cruise lines are also the perfect place to relax and unwind. With the nature of cruise ship wifi (typically less than adequate!) meaning you can actually unplug from the world whilst you're at sea and really concentrate on relaxing and looking after yourself without the pressures of the outside world.
STAR WARS! – that's right folks, the Disney Cruise Line have come up with the goods and now offer a Star Wars themed cruise! If you're attending one of these amazing cruises, you might want to pack a full themed costume. I mean, who doesn't want to see Luke Skywalker, Darth Vader and Princess Leia wandering around the decks?!
Frequently Asked Questions when Packing for a Cruise (FAQ)
When is the cheapest time to cruise?
This question is particularly weather dependent but on the whole

the cheapest times to cruise are typically in the late summer and fall because of hurricane season, but you can often find patches of bargain sailings, especially during the early weeks of December and in the spring.

What on-board activities are available on your cruise?
This will vary from ship to ship, and cruise line to cruise line. But on board activities can includes swimming pools, hot tubs, spas, running/walking tracks, theaters, cinemas, gyms, kids areas, mini-golf and so much more. Check directly with your chosen ship for the full run down.
Is there a Day Trip available (to get off the ship) on a cruise?
This will depend on your itinerary and ports of call, but on the whole yes, there will be multiple day trip options that allow you to get off the ship.
Do cruise ships have luggage limitations?


Unlike airlines, cruises don't charge for the amount of luggage you bring. There are also no (reasonable) limit on how much you can bring. Most cruise lines "encourage" each passenger to limit luggage to two suitcases, each one less than 22.5kg or 50 pounds, although unless you are onboard for a couple months, this would be waayy to much in the first place. Be sure to check with your cruise line directly (whether its Carnival Cruise Line, an Alaskan Cruise line or any of the Caribbean cruise lines) as each will have their own set of requirements.

Do I need to pack insect repellent?
This again, entirely depends on where you are going, and how many shore days you have. Check your ships schedule and be on the look out for tropical islands where beasty bugs may need a little nudge to stay away.
What cruise cabins are best for me?
Selecting your cruise cabin could make or break your cruise vacation. Head on over to our Essential cruise tips for firsttimers for a full run down on what cruise cabin you should choose.
**Final Top Cruise Tip** Make sure you turn off data roaming before leaving your departure port and heading out to sea. Depending on your cruise destination and cruise route, your mobile phone internet allowance won't be included as your phone will be in international waters. For the sake of a few social media snaps – of formal night or just epic cruise sunsets – those data fees can get expensive very quickly!
.
So there you have it! The Ultimate Cruise Packing List: Choc full of cruise travel essentials, packing hacks, travel tips and a full packing guide to make sure you have everything you could possibly need in your bag for the perfect cruise. And if I'm missed anything or you have any top tips for packing for a cruise, trip planning or some vital things to bring on a cruise that I haven't mentioned, please let me know in the comments below!

And if you liked this post, please flip, tweet, pin and share on Facebook – I would really appreciate it! Bon Voyage!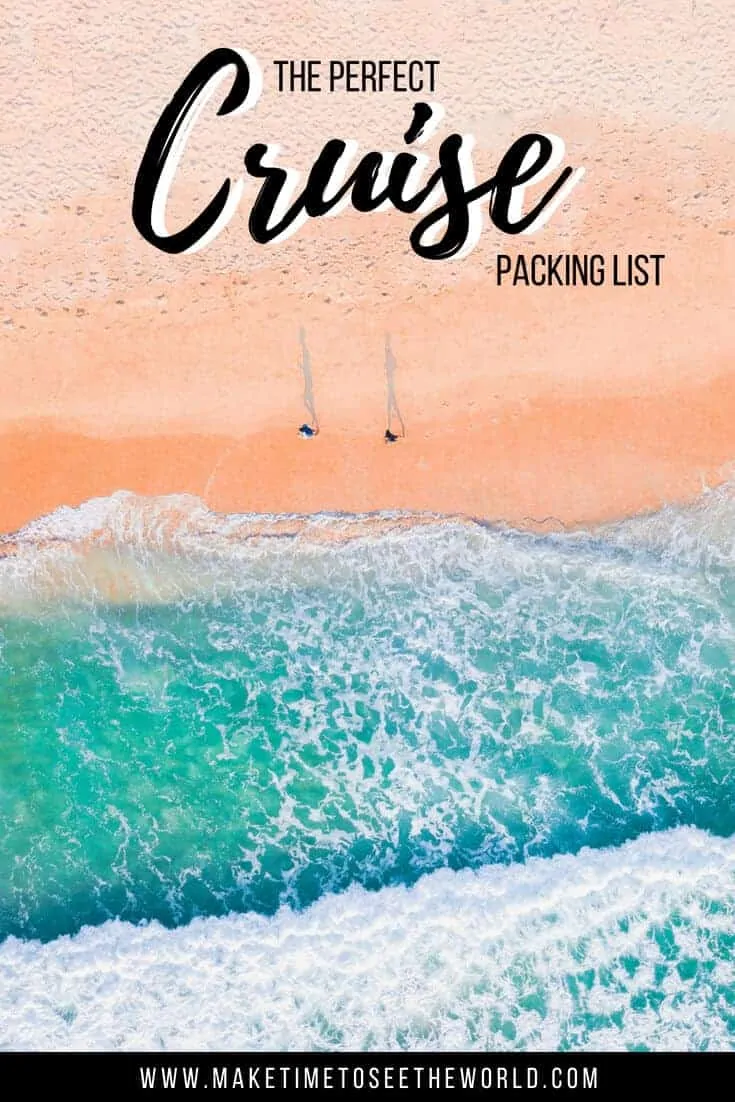 READY MORE TRAVEL INSPIRATION? YOU MIGHT BE INTERESTED IN THESE RECENT POSTS, TRAVEL ARTICLES, PACKING LISTS AND TIPS, DESTINATION GUIDES, TRAVELER RESOURCES, TRAVEL GEAR GUIDES AND RELATED POSTS ABOUT OTHER AMAZING PLACES AROUND THE WORLD:
The Ultimate Travel Packing Checklist – everything you need for a long term adventure trip.
The Ultimate Ski Trip Packing List – packed full of ski essentials to help you have the best time on the piste
How to Pack your Carry On Like A Pro – full of travel tips to make the most of those pesky weight and space restrictions!
The Best Travel Backpacks for Women – because us ladies need a bag that's built for us and is going to stand up with us for every adventure.
Road Trip Resources: Road Trip Essentials, Road Trip Tips, Road Trip Quotes & Self Drive Road Trip Playlist – keeping you and your car happy, entertained & healthy on the road
Destination/Inspiration & Travel Guides! Sri Lanka, North America, Middle East, United Kingdom, Hong Kong, South Pacific + More!
General Travel Inspiration! Travel Quotes, Adventure Quotes, Mountain Quotes, Beach Quotes, (to go with all those beach essentials!) Quotes about the Ocean & some of the most unique travel words with beautiful meanings!!
Hi There! Thanks for reading this Ultimate Cruise Packing List Items (A complete cruise essentials list + What NOT to Pack for a Cruise! – along with other cruise packing tips – it's the ultimate guide to packing for a Carribean cruise) I just wanted to let you know that this post contains affiliate links, which means if you purchase something after clicking a link, I may get a small commission – which is at absolutely no cost to you. If you enjoyed this article and are going to be searching for some of the things I mention anyway, I would love it if you could click through from the links above & thank you in advance! Read my full Disclosure here.
Thank you for reading the MakeTimeToSeeTheWorld Travel Blog packed full of useful travel resources.