As the capital of Alaska, Juneau is one of the most unique cities in all of the United States. As there are no roads that travel directly in or out of the city center(!) the most common methods for reaching Alaska is by cruise ship or airplane.
So whether you are stopping in Juneau on a quick port stop while on a cruise ship or if you are on an extended stay at your final destination, this small but impressive Alaskan city will charm and romance you with its towering mountains, ocean views, and unique culture. Read on to discover the 15 Unmissable Things to Do in Juneau AK (perfect for first-timers!) along with must-know tips and tricks as you plan your trip!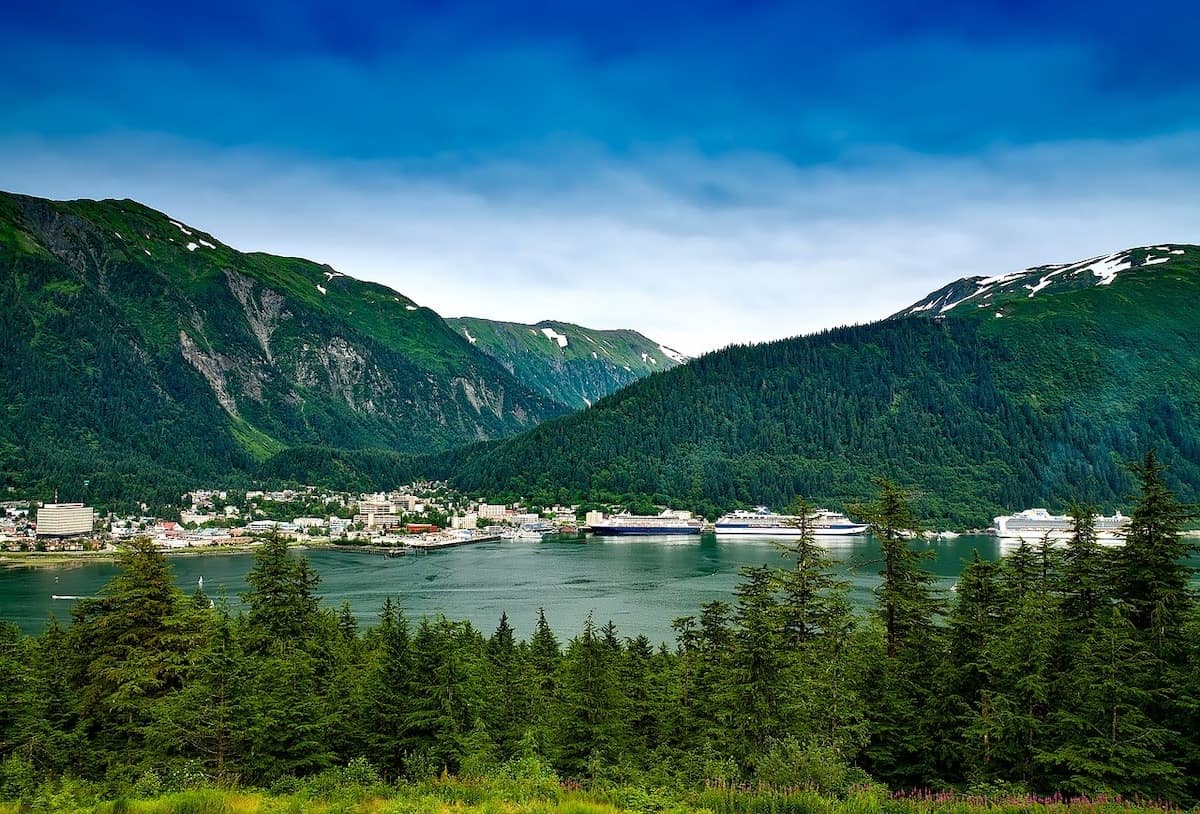 Disclaimer: Almost all posts on this site contain Affiliate links, and this one about the Top 15+ Things to do in Juneau Alaska (perfect for first timers!) is no different. This means that if you click on any of the links in this post (and make a purchase) I may receive a small commission at absolutely no cost to you. Each post is carefully crafted to (hopefully!) answer all your questions and recommendations are made where we believe they will improve your trip and help with your planning. As such we thank you in advance should you decide to click & buy. Read my full Disclosure here.
Essential Juneau Travel Tips: What to Know Before you Go
Getting Around Juneau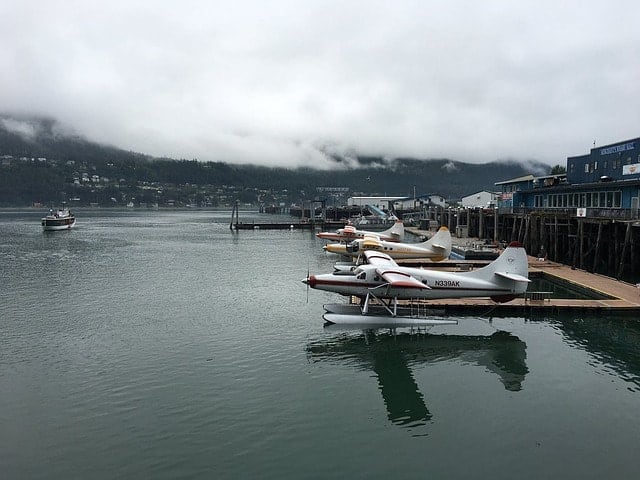 Overall, Juneau is a very compact city. Since it surrounded by both mountain ranges and ocean waterfronts, there is not much room for Juneau to spread out which is a bonus for those visiting. Enjoy the walkability of this Alaskan city where everything worth seeing within the city is within walking distance. If you want to get there faster or are looking for a unique mode of transportation, take part in the bike scene, as Juneau has over 88 miles of bike lanes and multiple mountain biking trails as well!
For many of the tours and attractions, visitors to the area can arrange for transportation with the tour operator upon booking. This will be the most convenient way, as they will provide pick-up and drop-off on the scheduled day. However, if you are looking to independently venture around the area, taking taxis and/or renting a car will then become your best choice.
Where to Eat and Drink in Juneau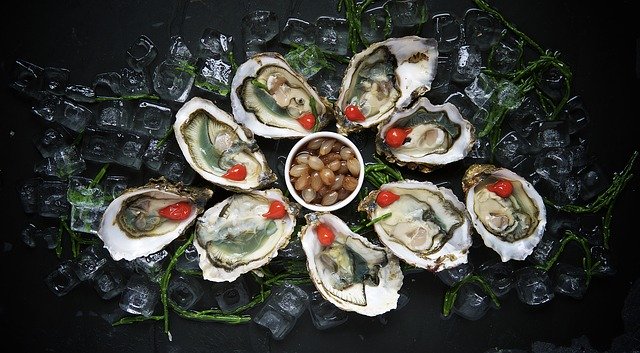 There is no denying that Alaskan cuisine is second to none as Juneau has access to fresh fish and game meats. While seafood and wild game meats reign supreme in the area, there is a little something for every appetite within the city. These are only just a few of the recommendations on places to eat while you are there.
Tracy's Crab Shack

– As the most popular restaurant in Juneau, Tracy's King Crab Shack offers a wide range of seafood options for the seafood lover in all of us. Of course, you can not leave Juneau without trying some famous locally-sourced crab legs!

Salt

– This restaurant boasts an ever-changing menu that reflects local catches and produce. You will get to experience something new every time you go!

But you should hope to try the salmon bake!




Zerelda's Bistro

– Locally owned and one-of-a-kind, Zerelda's Bistro is a small cafe-style restaurant that serves up amazing food and even better service.
Where to Stay in Juneau
Juneau has a wide range of accommodations for every type of experience type desired. Whether you are looking to stay in an upscale hotel or a quaint bed and breakfast, you are sure to find the perfect spot to call home while you explore the city and surrounding areas of Juneau. On top of that, the distance between many of the accommodations and the attractions is minimal, so you are able to stay wherever fits your budget and experience without having to sacrifice location! Here are a few recommendations for where to stay while in Juneau.
Budget ($) – Aspen Suites Hotel Juneau: Wallet-friendly accommodation

in the heart of one of the most scenic state capitals in the USA



Mid Range ($$) – Alaska's Capital Inn Bed and Breakfast:

Freebies include cookies & wine at this homey, 1906 B&B with period decor & home-cooked breakfasts

.

Luxury ($$$) – Four Points by Sheraton Juneau: On the waterfront in

the center of Historic Downtown Juneau and steps from the Seadrome Marina, the Four Points is a contemporary haven for visitors to the Alaskan capital.



16 Things to do in Juneau
Mendenhall Glacier and Ice Cave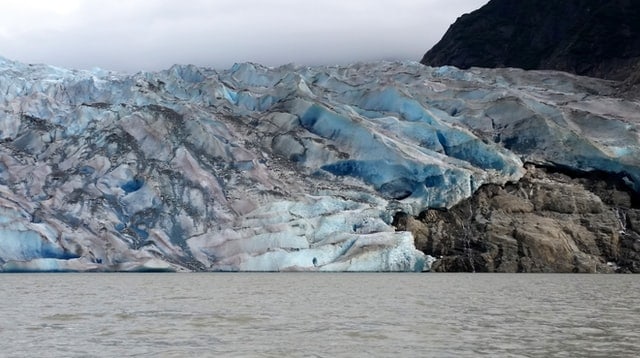 No trip to Juneau would be complete without a visit to the Mendenhall Glacier. Located about 12 miles from downtown Juneau, this glacier is over 13 miles long and extends through the Mendenhall Valley. Its beauty can be seen up close as visitors can hike along the trails, kayak on Mendenhall Lake, and even visit the Mendenhall ice cave found within. Visitors are able to participate in a glacier tour or explore the ice field on their own via the Mendenhall glacier visitor center – making it one of – if not the – most popular activity in Juneau.

Tracy Arm Fjord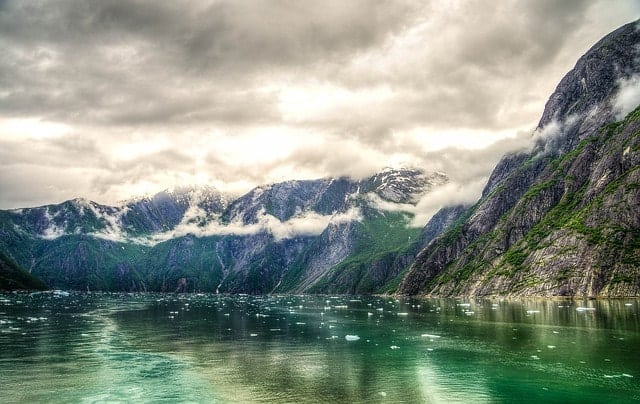 Known as one of the top sightseeing excursions and natural wonders in Juneau, the Tracy Arm Fjord is a narrow waterway surrounded by steep cliffs located about 40 miles from Juneau. This natural gem is a breathtaking scene of waterfalls, wildlife, and rock formations. Catch a boat tour that will take you from Juneau up into the fjord to see this stunning scenery. It's easily one of the top things to do in Juneau!

Whale Watching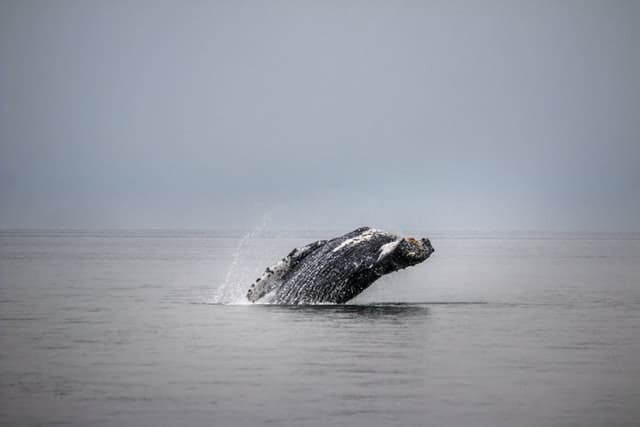 From the months of April to November, approximately 600 humpback whales migrate to the oceans surrounding Juneau to live in the waters of the northern Inside Passage. During this time, whale watching tours will take you on a boat into whale territory so that you can spot these whales in their natural habitat up close and personal. Gaze at their size and magnificence on a wildlife viewing Alaska cruise from Juneau!
Mount Roberts Tramway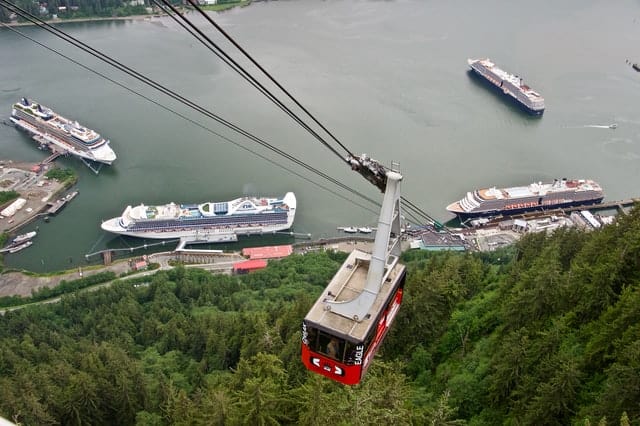 This gondola ride will take you 1,800 feet into the sky as you crest Mount Roberts for a panoramic view of Juneau and the surrounding landscapes. Once at the top, visitors can check out the sky bridge, the bald eagle display, and hike along the mountain ridge. There is also a mountain house at the top where you can grab a few snacks and a drink! And if you are enjoying the mountain air in your lungs, you can walk the Mount Roberts Trail back down to sea level.

Glacier Gardens
Be sure to visit one of America's most unique botanical gardens whilst visiting Juneau. The Glacier Gardens in the Tongass National Forest showcases Alaska's one-of-a-kind flora such as the upside-down trees. Known as "Flower Towers," they have their tops buried in the ground and their roots thrust up in the air, which forms a basket that in season cradles colorful trailing flowers. Check out the Glacier Gardens Rainforest Adventure website for opening times and access details.
Hiking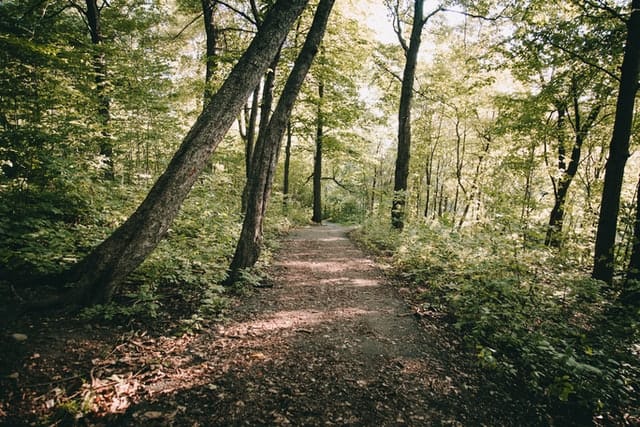 The best way to see the beautiful scenery in and around Juneau is to explore it on foot! Juneau boasts more than 250 miles in hiking trails with plenty of opportunities to see nature, wildlife, and the panoramic views of the mountains and ocean. There are trails for all skill levels, so whether you are a beginner or an experienced hiker, strap on those hiking boots and hit the trail!
Grab a Brew at an Alaskan Brewery
View this post on Instagram
Established in 1986 by husband and wife team, Marcy and Geoff Larson, the Alaskan Brewing Company became the 67th independent brewery in the country, and the first brewery in Juneau since Prohibition.
With a stock of 10 different brews produced all year round, they also release inventive limited edition brews (such as the Pineapple Jalapeño Gose) when they have been experimenting! Drop by for a cold one whilst you are in Juneau, you won't be disappointed!
The National Shrine of Saint Thérèse
The shrine of St Therese – the patron saint of Alaska – sits on a small tidal island and was built from the land's own beach stones over several years. With lovely grounds, and lodging available, it is a peaceful place to visit with wonderful views of the Juneau shore.
Zipline through Tongass National Forest

Enjoy views of Juneau from a different vantage point high up in the canopy! Soar through the Tongass National Forest on a ziplining adventure offering several different zipline courses that will each take your breath away, literally!
Alaska State Museum
This museum is open year-round and gives visitors some insight into Alaska's history. Featuring major artifacts from the Alaska people and their culture, tour through the halls as you get a true hands-on experience.
Bear Viewing on Admiralty Island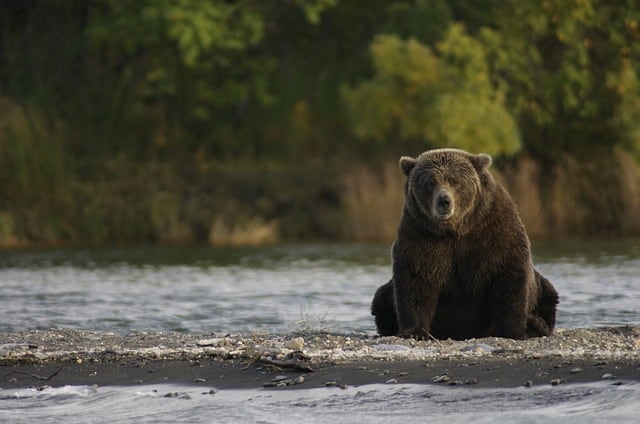 There are two main species of bear found in Juneau: black bears and brown bears. And the absolute best place to see brown bears is on Admiralty Island National Monument. The area is also known by the native Tlingít people as "Kootznoowoo," which translates to "fortress of the bears," and it is home to an estimated 1,600 brown bears, which is one of the highest density brown bear populations in the world. During summer months, you might see as many as 25 bears come together to feast on yummy pink and chum salmon at Pack Creek Bear Sanctuary (located in the northeast corner of Admiralty Island).
Glacier Helicopter Tour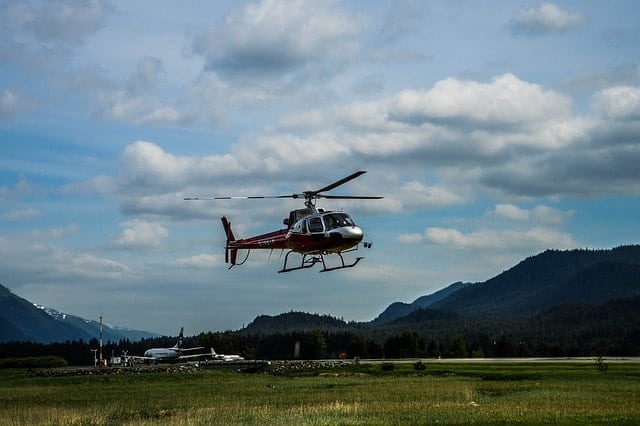 While a Juneau helicopter tour excursion will be a little bit on the expensive side, there is nothing quite as magical as being able to see the impressive Alaskan glaciers from the sky. Enjoy round-trip transfer from the Juneau Airport as you soar high above the Alaskan landscapes, viewing sites that are impossible to reach on foot or by car. Along the way, you will receive a history lesson from your educated guide who will explain the different rock formations and icefalls. This will be a once in a lifetime experience!
Dog Sledding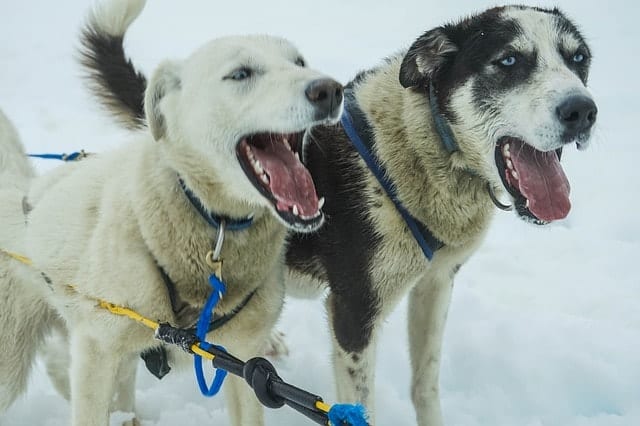 Experience a true Alaskan past time by interacting with sled dogs and participating in an exhilarating dog sled ride! Meet the dog sed team and learn about the history of Alaska's official sport before hopping aboard the sled and taking off through the countryside. While these dogsledding experience rides are best to participate in when snow is on the ground, these dog sled facilities are open year-round to any and all visitors making them one of the top attractions in Juneau.

Dipacs Macaulay Salmon Hatchery
DIPAC's Macaulay Salmon Hatchery visitor's center offers a unique variety of attractions and a truly Alaskan experience. Take in the view of the outdoor hatchery operations while you learn about the fascinating salmon spawning process.
Pan for Gold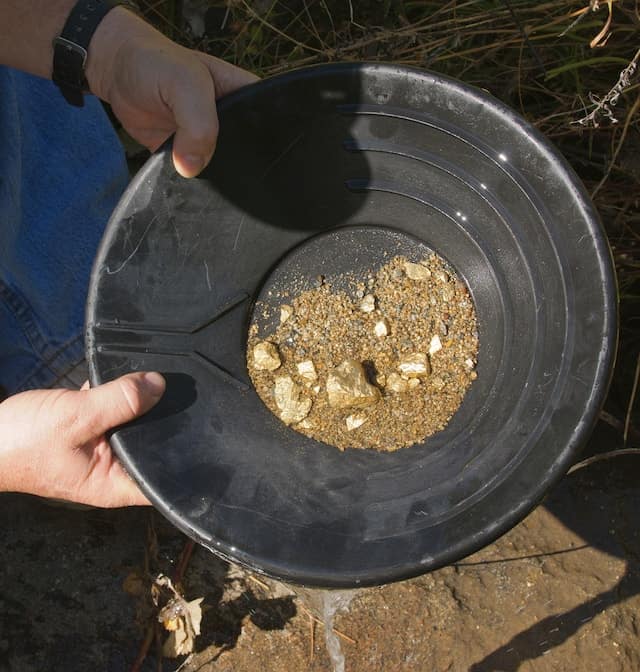 Alaska was the site for a major gold rush during the 20th century, and you can still go panning for gold in the Gold Creek right outside of the city. Tour the gold mine visitor's center to learn about the history of the gold rush and panning techniques before testing your own hand! Everyone of all ages will be able to take a pan in low water or even in high waisted water to see if they can find some gold within the creek beds!
Explore Historic Downtown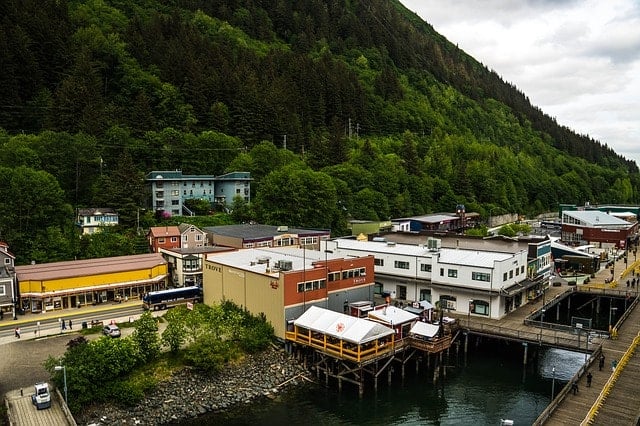 Spend a day exploring Juneau on foot, specifically the Historic Downtown area. From the hub of activity located on the waterfront to the famous buildings on South Franklin, you will have a jam-packed day as you shop, dine, and take in the architecture of some of the oldest buildings in Alaska AK.
Day Trips from Juneau
Due to the isolation of Juneau when compared to other cities, many of the major attractions and excursions that are listed above in the top things to do in Juneau will take the majority of the day. Because of this, there are not many day trips that can be taken from the city itself.
Juneau is a place that you could spend days exploring and still not see all of the wonderful and beautiful places that make this city so well-known. Choose the attractions that interest you the most from our guide to the Best Things to do in Juneau Alaska and make the most out of your time here. You will not want to waste second from the minute your feet touch Alaska soil!
If you know of anyone else that needs a little bit of inspiration or assistance in planning their Alaska vacation, please be sure to share this post on social media: Facebook, Flipboard, Twitter or grab the image from below for Pinterest. And remember – sharing is charing (and we thank you in advance!)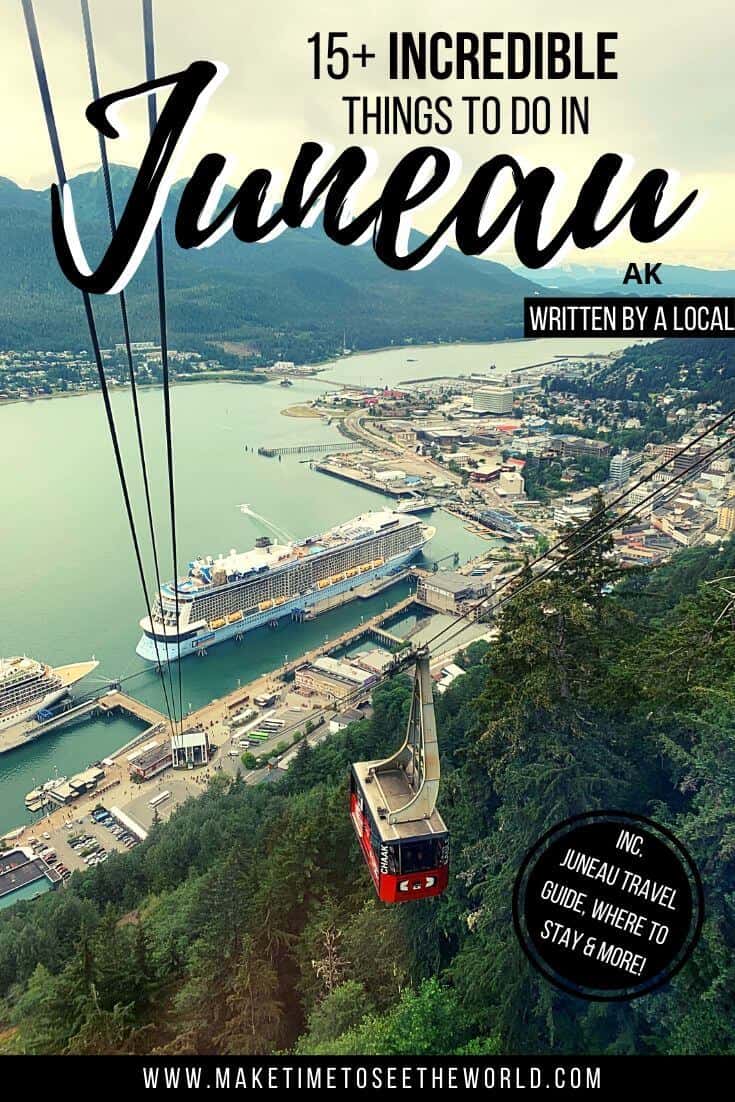 READY MORE USA TRAVEL INSPIRATION? YOU MIGHT BE INTERESTED IN THESE TRAVEL TIPS, TRAVEL ARTICLES, DESTINATION GUIDES, TRAVELER RESOURCES AND RELATED POSTS ABOUT OTHER AMAZING CITIES IN NORTH AMERICA:

Hi There! Thanks for reading our guide to the Top 15+ Things to do in Juneau Alaska (perfect for first timers!) I just wanted to let you know that this post contains affiliate links, which means if you purchase something after clicking a link, I may get a small commission – which is at absolutely no cost to you. If you enjoyed this article and are going to be searching for some of the things I mention anyway, I would love it if you could click through from the links above & thank you in advance! Read my full Disclosure here.
And a huge Thank You for reading the MakeTimeToSeeTheWorld travel blog.