If you have already checked out my Yarra Valley Tour – The Free Route, keep on reading for the best of the rest wineries, breweries and distilleries for the perfect tasting day.
RELATED: This is one of my must-have experiences in Oz – click to read the full list of 100+ Things to do in Australia!

On you next visit to Melbourne, make sure you head out in the Yarra Valley – there's something for everyone with wineries, breweries, and distilleries – with great foodie options at every stop. Just make sure you treat your designated driver at the end of the day!
The ultimate tour of the yarra valley
Starting Point: Helen's Hill Winery
The cellar door is located further down the hill from the main restaurant (The Vines), but is equally as beautiful. Set in a raised building it is accessible via ramp or stairs and overlooks the vines on two sides.
There are two ranges of wines to taste, the Ingram Road (entry level) range is free to taste and comprises 7 wines (1 sparkling, 3 white and 3 red) and the Helen's Hill Range which is $3 to taste and includes 1 sparkling, 2 whites and 3 reds (available on weekends). There are also three beers (brewed off site at the Croydon public brewery) named after the resident dogs (Caesar, Archie and Brutus – gorgeous dogs and super friendly) which are not available for tasting but can be purchased on site ($8 per 330ml bottle).
The whites are crisp and refreshing and the reds ranging form light to medium bodied. The Ingram Road sparkling ($25) and Chardonnay ($20) are particularly nice.
The tasting room also has a range of locally produced oils and preserves (try the pomegranate vinegar, it is just divine!) and there are platters available for purchase.
Start your day here with some wine tasting followed by a beautiful cheese platter ($25) comprising a marinated feta, triple cream brie, blue and coldstream Italian style cheddar, out on the wine deck. There are also charcuterie patters ($25) vegetarian platters ($20) and two sliders with chips (beef, pork or salmon) ($18) on offer if you fancy something more substantial and you'll definitely end up with food envy for the thing you didn't choose!
NExt Stop: Yering Station
Also on my 'free tasting' tour, Yering Station is a must stop on any Yarra Valley itinerary – the grounds are beautiful, the wines are beautiful and the list of wines available is so extensive that you may not even get to the paid for tastings – but they are there!
There are two ranges of wine from which they offer free tastings, the Village range and the Estate range, each with around 7-8 wines per range. If purchasing the Village range bottles are between $20-35 dollars, the Estate range $25-45. There are also tasting available for the Reserve wines for $15 but with the selection of wines available between the Village & Estate, we have never felt the need to taste the highest range.
Yering Station is a great place to start and with various pieces of art on site, the grounds are beautiful to walk through (with a chopper pad/landing site if required!) Don't forget to take a wander over to the main restaurant and look out over the rolling hills of the Yarra Valley – one of the best views out there!
ON TO: Napoleone Brewery & Ciderhouse
For the beer and cider lovers on the tour, Napoleone offers great tasting paddles at a reasonable price ($12 for 4 samples) – choose what you like or let the servers pick for you. Set in new grounds on the 'Stone of the Yarra Valley' compelx, the grounds are prefect for spending some time on a sunny afternoon – and a great spot for craft beer/cider aficionados.

.
Next: Domain Chandon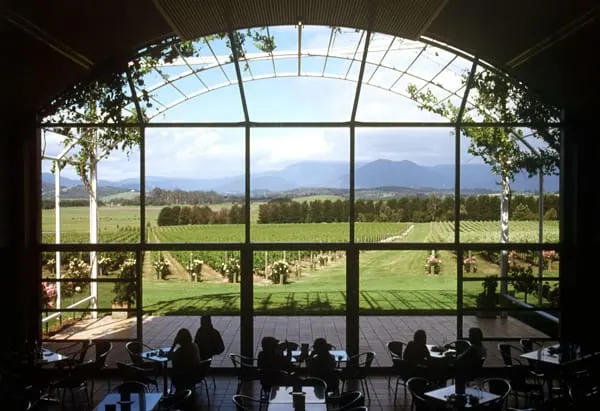 Exclusive and Spectacular – the tasting room and dining areas are stunning – and if you arrive between 10.30am-4.30pm you can take a self guided tour which documents the history of Chandon & its famous sparkling wines. Tastings are $5 per person, which is not going to break the bank for the privilege of tasting some great wines.

AND THEN: FOUR PILLARS distillery
The Yarra Valley has a Gin distillery didn't you know. Set in a converted shed, they have created a beautiful space to ply their trade – complete with windows through to the very shiny distillery, making you feel involved and part of the process. Its new, its different and even if you don't think you like Gin – its worth the $10 tasting fee to try some of their creations!
NEXT: Dominique Portet Winery
10 generations of wine makers have carried the Portet bloodline which can be traced back the 18th century. With a boutique feel and a thorough briefing about the wine-making process, this busy, family run winery offers great insights in addition to great wines.

Final Stop: Meletos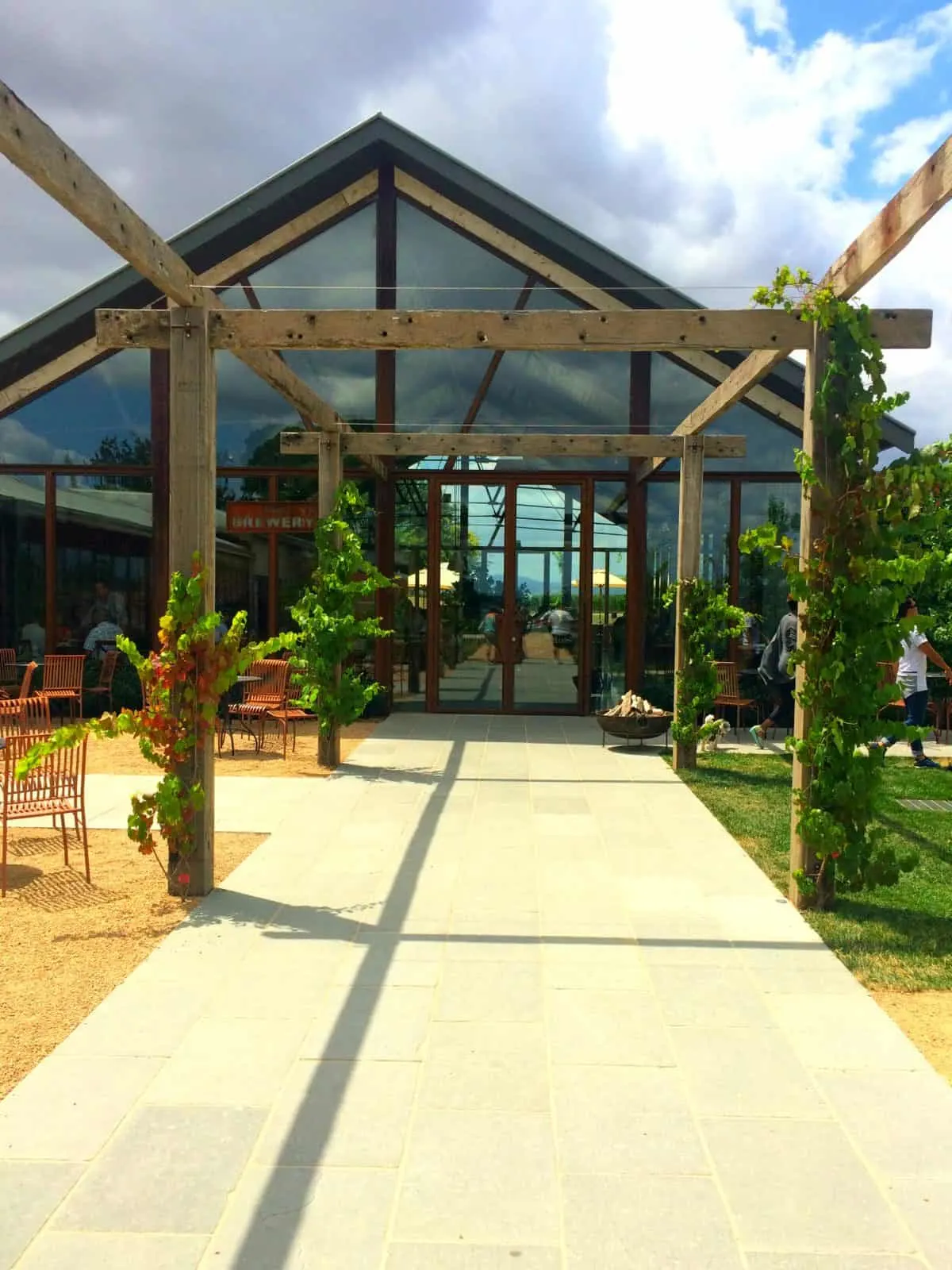 For the last stop on my 'Best of the Rest' Yarra Valley Tour – head back to the Stones of the Yarra Valley complex for lunch at Meletos. European inspired food in a beautiful farmhouse style dining room with high ceilings and stone benches. Laid back luxury at its best.
Are you a Yarra Valley regular? Have I missed you favorite spot? Or have you already started planning your own dream route? Let me know in the comments below!
And if you liked this post, please pin & share – I'd really appreciate it :-)