A cruise isn't often seen as a budget travel option and, if you compare cruise prices to other kinds of vacation, it can certainly seem like the expensive and/or luxury option. However, it's a myth that you have to have a lot of money to take a cruise.
Our top tips to cruise on a budget will give you helpful tips and advice to find the best budget-friendly cruises that offer unbeatable value for money. So if you're thinking of a cruise, don't let your lack of funds get in the way.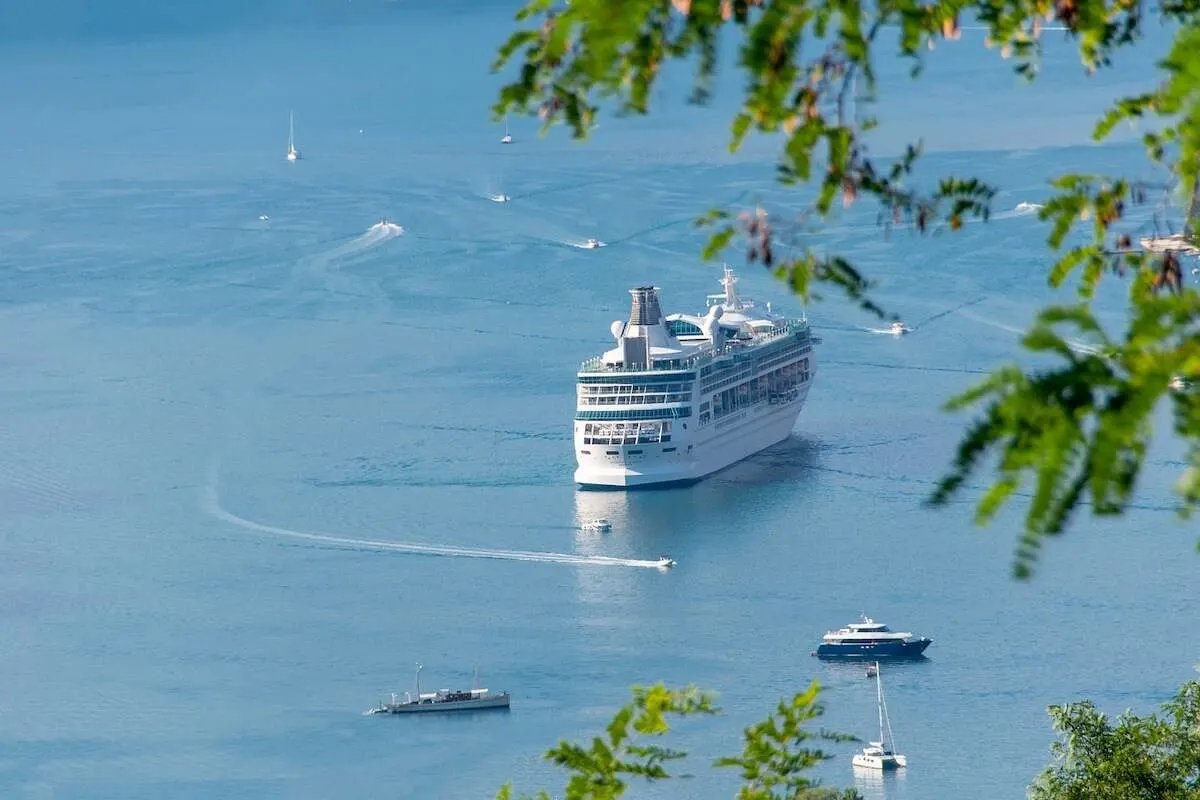 Disclaimer: Almost all posts on this site contain affiliate links, and these Top Tips to Cruise on a Budget is no different. This means that if you click on any of the links in this post (and make a purchase) I may receive a small commission at absolutely no cost to you. Each post is carefully crafted to (hopefully!) answer all your questions and recommendations are made where we believe they will improve your trip and help with your planning. As such we thank you in advance should you decide to click & buy. Read my full Disclosure here.
Contributed by Jenni from CruiseMummy
Work out your budget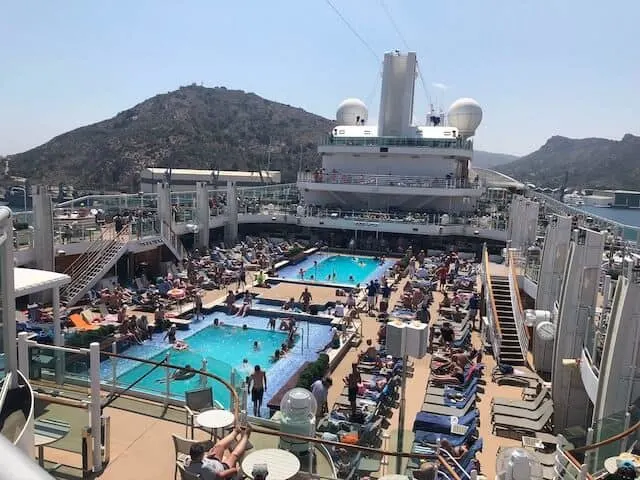 The first step to cruising on a budget is to know what your budget needs to be. This isn't straightforward as different cruises include different things.
For example, if you cruise with an all-inclusive cruise line like Celebrity Cruises or P&O Cruises, the price may seem high, but the fare includes a whole host of extras like unlimited drinks, wifi and tips for the staff. By comparison, on a much cheaper cruise with Costa Cruises, you'll have to budget extra for these things and they'll even charge you for water with your meals.
All cruises include accommodation, meals, activities and entertainment. But you'll need to consider the cost of things like flights, a pre-cruise hotel, excursions and on-board expenses like visits to the spa or casino.
Read more: How much does a cruise cost?
If you're savvy, it's possible to book a cruise for as little as $75 per person per day, although most people actually pay a lot more than this.
Look out for deals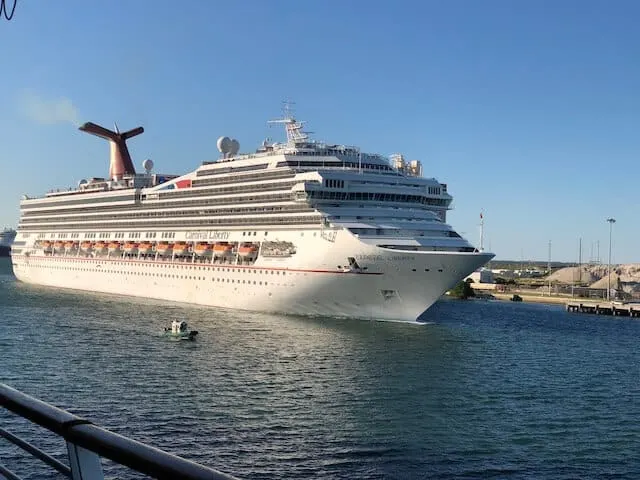 Once you have an idea of how much you have to spend on a cruise, you can begin to look out for deals. Rather than going searching for cruises, the best way to find a bargain is actually to sit back and let the deals come to you.
Make a list of cruise travel agents and sign up to their emails. Follow them on Facebook and Twitter, and turn on notifications so you know when they post.
If a cruise travel agent is pushing a specific cruise or a cheap cruise deal, it means that they need to sell it and are willing to drop the price to shift the cabins. This could be because the travel agent has bought the cabins and advance and now needs to get rid of them. It could also be because they have a sales target to reach and need to sell enough cabins that month to hit their bonus.
When you spot a great deal, you need to act fast. If you don't book it within 24 hours, there's a chance that the cheap cruise cabin you've found will be gone.
Cruise lines always have promotions on, offering incentives like free wifi, money to spend on board and reduced kids fares. These change every month or two, so it might be worth holding out for an offer that suits you.
RELATED –
Don't forget
Cruise Specific Travel Insurance
before you go! Cruise insurance can be the difference between a quick resolution to an unforeseen problem, and an expensive one. Don't leave home without it.
Book at the right time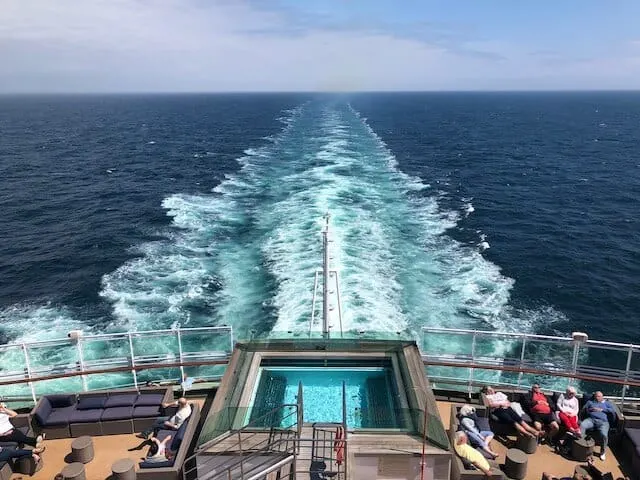 The best time to book a cruise is often as soon as the itineraries go on sale, which can be 18 to 24 months ahead of the sailing date. This is when you'll find the best prices and the best choice of ships ,cabins and itineraries.
Within each category of cruise accommodation (inside cabin, outside cabin, balcony cabin and suite), there are several grades. This basically means that you'll pay more for a cabin that's in the centre of the ship compared to one right at the front or right at the back.
When a cruise first goes on sale, the cheapest cabins always sell out first. So if you book within a year of the sale date, all the remaining cabins will be of the higher grades that include a supplement because they're in a 'better' location on the ship.
If you don't want to wait over a year to cruise, then the second-best time to book would be at the last minute via one of the cruise aggregators or direct via the cruise companies if you have a favourite brand.
You can't always rely on finding last-minute cruise deals, particularly if you're not able to be flexible about your dates and destinations. However, passengers are required to pay the balance for their cruise around 12 weeks before departure, this is the time when people inevitably drop out and cabins become available once more.
Pay in installments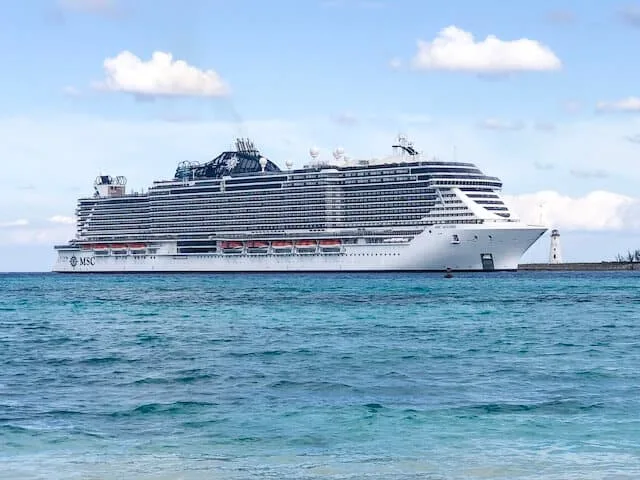 Many people find that a cruise is easier to afford if they can pay it off monthly. Some cruise lines offer interest-free monthly payment plans or you may be able to set this up with your travel agent. You may even find that you don't have to pay any deposit at all and that your first payment isn't due for a number of weeks.
Another way to pay for your cruise monthly would be to get a credit card with 0% interest on purchases. You can pay for your cruise upfront using the credit card and then set up a monthly payment to clear the balance before your interest-free deal expires.
Cruise from your local port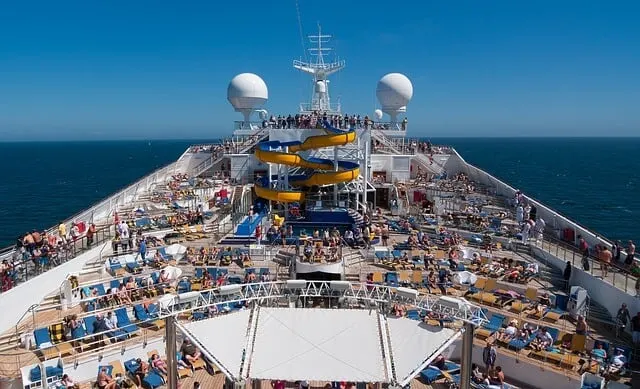 Airline tickets can be a major expense when booking a cruise, particularly if you want to start your cruise from a port that's a long way from home. Look up your nearest cruise ports and consider how much it might cost to get there. If you live within driving distance of a port this can make cruising much more affordable.
In the UK, for example, many cruise ships depart from Southampton and you can cruise as far as Italy in a two-week round-trip. And in the USA, cruises depart from Los Angeles for Alaska and the Pacific Coast, and from several Florida locations for Cuba and Caribbean Cruises. (Read a full list of US cruise ports here)
It's worth noting though, that your nearest major port may not always be the cheapest to get to. For example, if you live in Scotland, it may be cheaper to fly to Barcelona to start your cruise than it is to make your way to Southampton on the south coast of the UK.
Choose a guaranteed inside cabin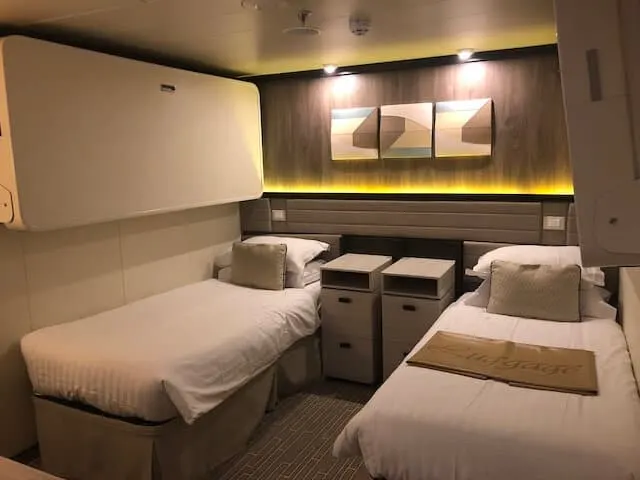 Some cruise ship cabins cost ten times the price of others, which seems crazy because the cabin is only a small part of your cruise experience.
Those who are on a budget should certainly consider a windowless inside cabin. While some people avoid inside cabins as they find them claustrophobic, if you only use your room for sleeping and changing then it shouldn't be too much of a problem. Opting for an inside cabin is an easy way to save hundreds on your cruise fare.
Whether you go for an inside cabin or prefer to upgrade to one with a window or a balcony, you can save money by choosing what's known as a 'guarantee cabin'.
With a guarantee cabin, you don't select your exact cabin number, instead you wait for the cruise line to allocate it to you a few weeks before you cruise. It's called 'guarantee' because you're guaranteed a cabin of that type or better. So, if you book a guaranteed inside cabin but the cruise line sells more than there are available, you'll get a free upgrade to an outside cabin.
Don't pay full price for kids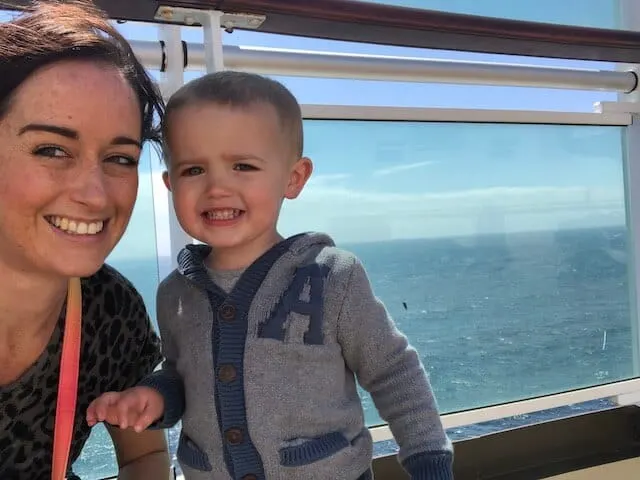 Cruise lines usually charge the full adult fare for kids, which can make cruising as a family eye-wateringly expensive. Some even charge the full rate for babies!
Luckily, it is possible to take your kids on a cruise for a reduced price or even for free. MSC Cruises allow kids aged under 18 to cruise for free when booking in the USA and for a low price when booking in the UK. Costa Cruises, meanwhile, only charges the port and service fees for kids.
If you've got your heart set on a cruise with Royal Caribbean, Norwegian Cruise Line or one of the other popular family cruise lines, then you should look out for a promotion where kids cruise for free or for a discounted rate.
Oftentimes, the promotional dates are during term-time when kids should be in school. However, if you compare the cruise dates on offer with your school's calendar when planning your trip, you may be able to spot opportunities where you can get the 'kids sail free' deal during the school holidays.
Look Out for Onboard Packages & Deals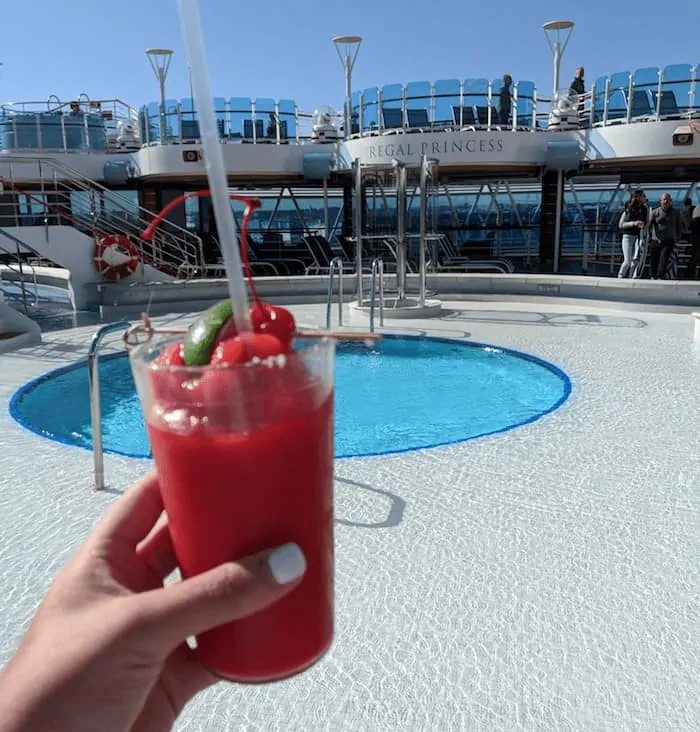 Most ships (particularly after the disaster that was 2020) – are always looking for ways to get people back on board. To help convince people to pick a cruise for their next vacation they offer drinks packages, combined food and beverages packages, onboard credit, specialty dining inclusions – sometimes even a bottle of wine on arrival depending on what type of cabin you book.
These deals can work out to be good value if you are going to make use of them. But be sure to estimate how much you would spend on a particular thing (say, drinks for example) and then work out how much the equivalent drink package per day would be. The deal may not end up being such a good deal.
Watch out for Cruise Line Tipping Rules
Tipping etiquette on cruise lines can be very confusing. Some say no tips, or include tips in the fare, some have a set minimum rate per day – and each cruise line is different. Be sure to look up the rules on whatever cruise line you are looking to book with (Carnival Cruise Line, Royal Caribbean Cruise Line, Holland America Cruise Line etc) – these could make quite a dent in your cruise budget if you were not prepared for it.
Don't spend extra on-board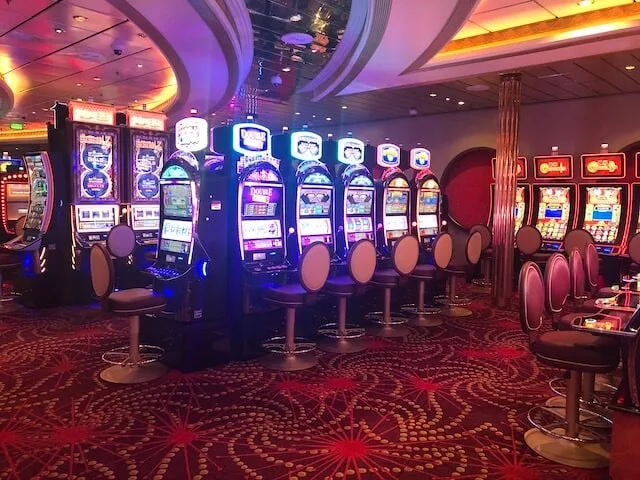 It's perfectly possible to not spend a penny on your cruise after you've paid for the ticket. On the other hand, you could find yourself walking off the ship with an itemised bill as long as your arm and blowing your cruise budget out of the water!
Cruise lines bank on people spending money on board. And there will be plenty of opportunities to. Spa and beauty services are notoriously expensive, so get your hair and nails done before you get on the ship and you'll pay a fraction of the price.
There will always be opportunities to spend money on a ship – especially on days at sea – whether it's getting your drink in a souvenir cup, purchasing an internet package, dining in one of the speciality a la carte restaurants or heading off the ship on one of the many shore excursions or port days. As everything is charged to your onboard account via your cruise card, it's easy to lose track of what you're spending.
Before you go, be aware of which things cost extra on a cruise vacation and budget for only the things that you really want. If you don't have the money to pay for professional photographs, then don't waste time having them taken so that you won't be tempted later.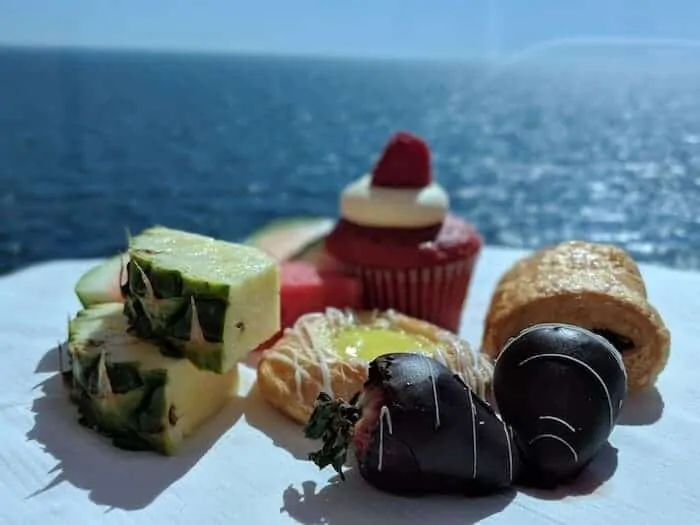 Final Words on How To Cruise on a Budget
A cruise can be an affordable way to explore many different destinations in a single trip. While the experience of a cruise is certainly luxurious, a cruise can actually be a fairly cheap way to travel when you consider everything that's included.
Be sure to shop around for the best deals and make sure you know exactly what's included in your cruise fare so that you won't be met with any expenses that you haven't budgeted for!
So there you have it! The ultimate guide to cruising on a budget: choc-full of helpful travel tips and a full guide to make sure you save money, stick to your budget and go on that cruise you've always wanted to go on!
And if I'm missed anything or you have any top tips to cruise on a budget, trip planning or some vital things to bring on a cruise that I haven't mentioned, please let me know in the comments below!

And if you liked this post, please flip, tweet, pin and share on Facebook – I would really appreciate it!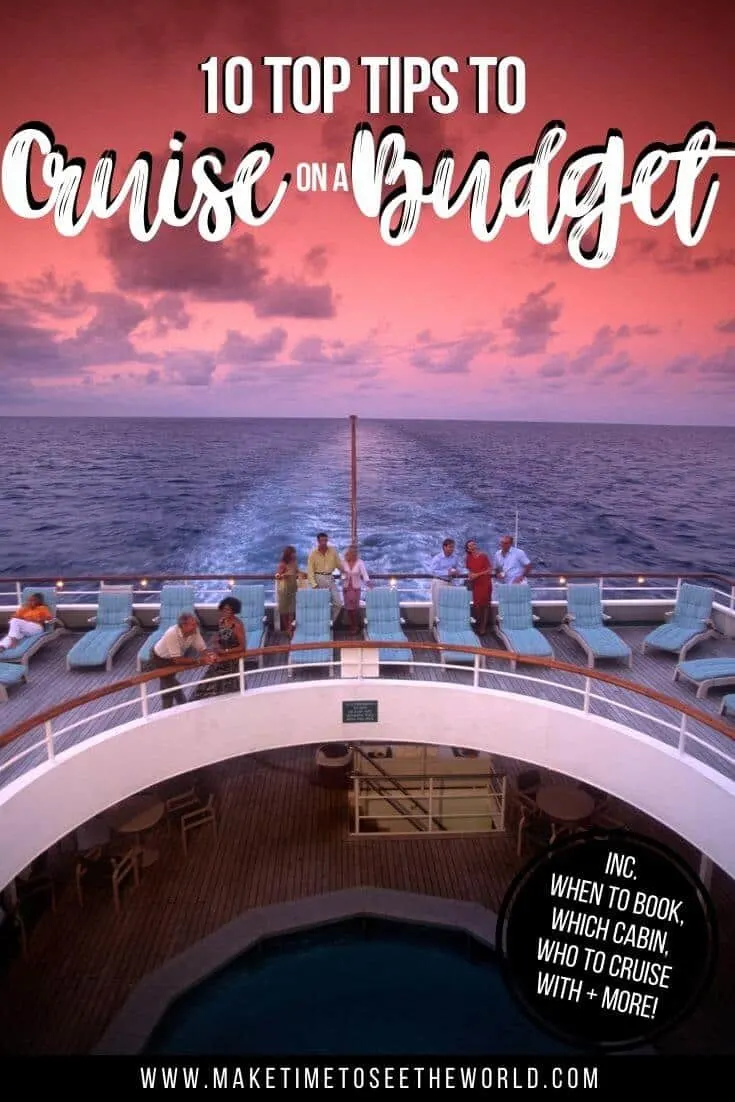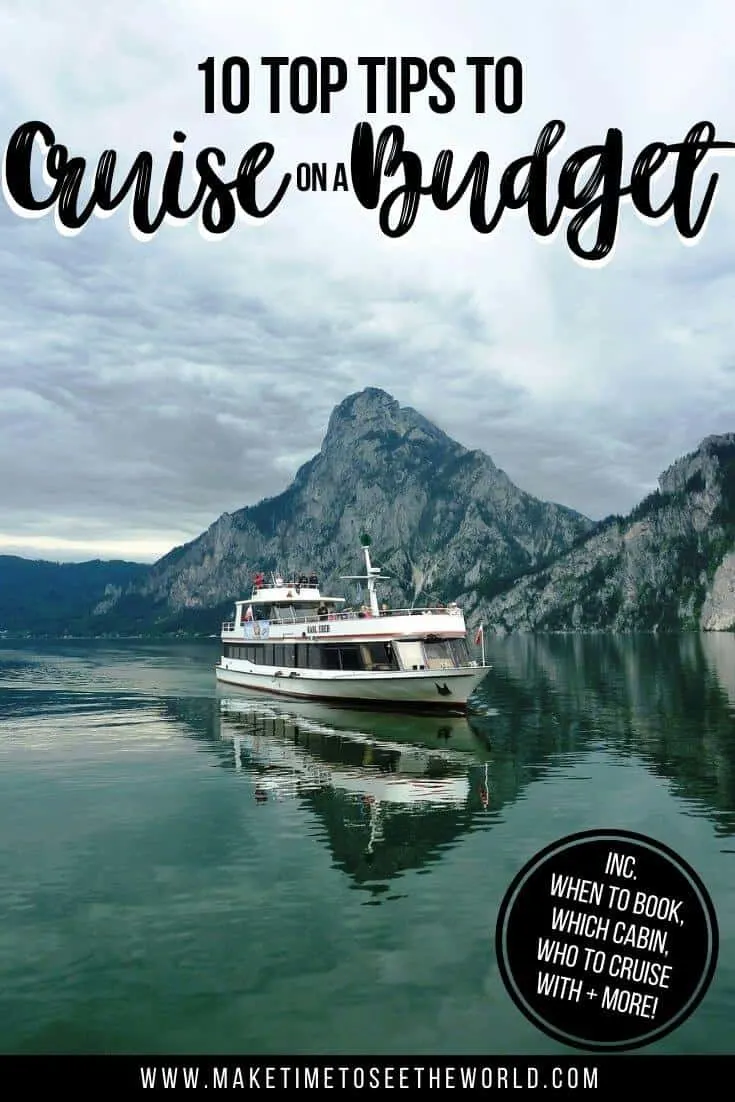 READY MORE TRAVEL INSPIRATION? YOU MIGHT BE INTERESTED IN THESE RECENT POSTS, TRAVEL ARTICLES, DESTINATION GUIDES, TRAVELER RESOURCES, TRAVEL GEAR GUIDES AND RELATED POSTS ABOUT OTHER AMAZING PLACES AROUND THE WORLD:
The Ultimate Travel Packing List – everything you need for a long term adventure trip.
The Ultimate Ski Trip Packing List – packed full of ski essentials to help you have the best time on the piste
How to Pack your Carry On Like A Pro – full of travel tips to make the most of those pesky weight and space restrictions!
The Best Travel Backpacks for Women – because us ladies need a bag that's built for us and is going to stand up with us for every adventure.
Road Trip Resources: Road Trip Essentials, Road Trip Tips, Road Trip Quotes & Self Drive Road Trip Playlist – keeping you and your car happy, entertained & healthy on the road
Destination/Inspiration & Travel Guides! Sri Lanka, North America, Middle East, United Kingdom, Hong Kong, South Pacific + More!
General Travel Inspiration! Travel Quotes, Adventure Quotes, Mountain Quotes, Beach Quotes, (to go with all those beach essentials!) Quotes about the Ocean & some of the most unique travel words with beautiful meanings!!
Hi There! Thanks for reading this Top Tips to Cruise on a Budget I just wanted to let you know that this post contains affiliate links, which means if you purchase something after clicking a link, I may get a small commission – which is at absolutely no cost to you. If you enjoyed this article and are going to be searching for some of the things I mention anyway, I would love it if you could click through from the links above & thank you in advance! Read my full Disclosure here.
Thank you for reading the MakeTimeToSeeTheWorld Travel Blog packed full of useful travel resources.