There is so much to think about when deciding to go on a cruise.
Where will you go? How long should your cruise be? What type of cruise should you take? What time of year should you cruise? Which cruise line is best for you?
It can all be a little overwhelming for the uninitiated. But never fear, we've put together these 15 handy First Time Cruise Tips to help you make the tough decisions and plan the perfect cruise to suit your needs.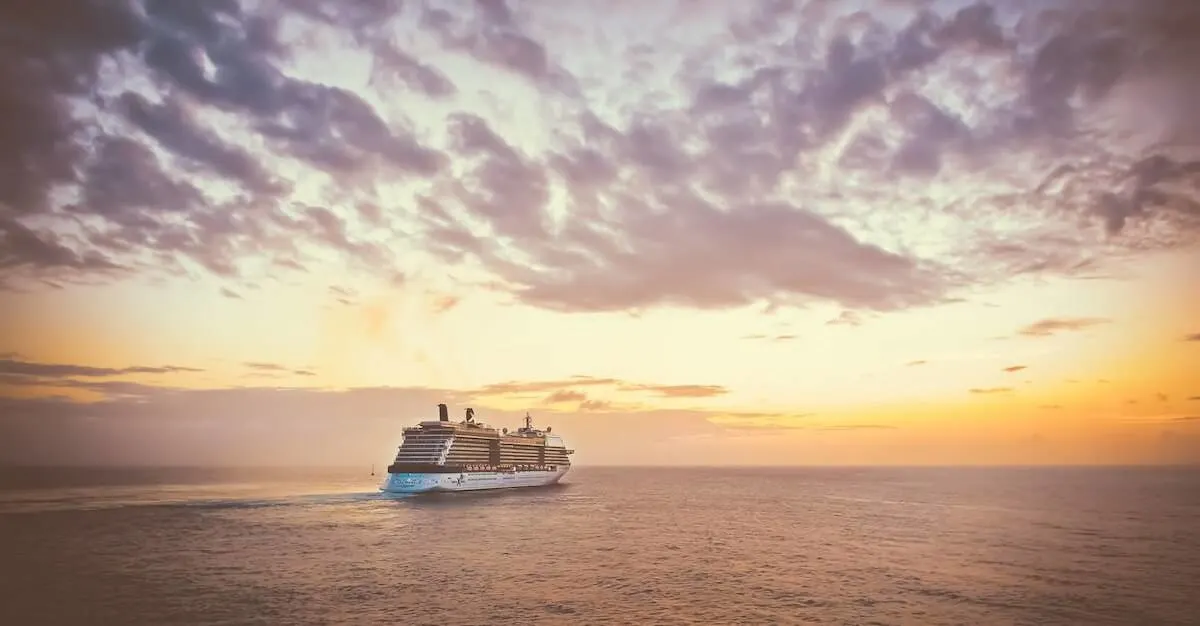 Disclaimer: Almost all posts on this site contain Affiliate links, and this one about 15 Essential First Time Cruise Tips is no different. This means that if you click on any of the links in this post (and make a purchase) I may receive a small commission at absolutely no cost to you. Each post is carefully crafted to (hopefully!) answer all your questions and recommendations are made where we believe they will improve your trip and help with your planning. As such we thank you in advance should you decide to click & buy. Read my full Disclosure here.
Why Type of Cruise Is Right For You?
Ocean Cruise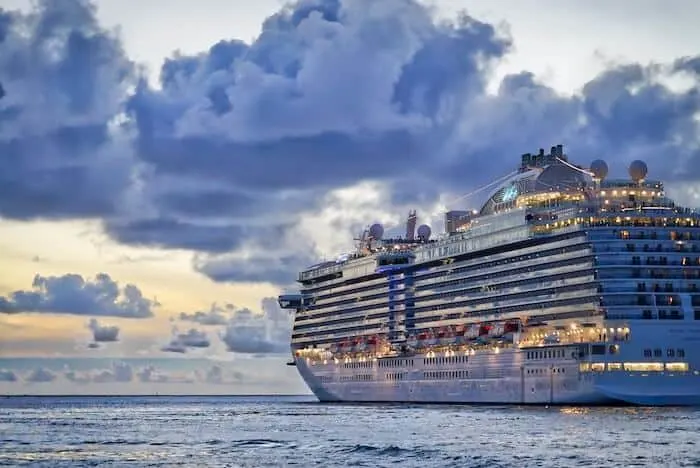 There never used to be a need to differentiate between types of cruise, but as the industry has expanded, so have the cruise options available.
An Ocean Cruise is the original cruise holiday usually featuring a large ship, thousands of passengers and a combination of sailing the open waters and stopping in several ports for the day.
It's a floating holiday resort boasting multiple restaurants, dining venues, bars and a range of onboard attractions and entertainment including the expected swimming pools, gyms, cinemas, live shows to an ice bar, hand carved carousel or even a 4D cinema.
.
River Cruise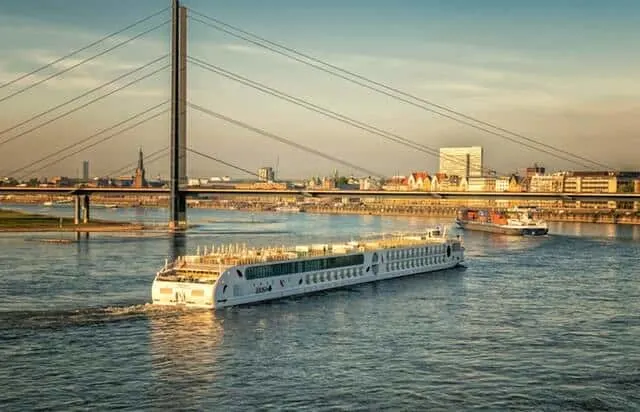 In a move away from sailing the high seas, river cruising focuses on the waterways of the world – from Europe to China and beyond.
With ships restricted to a certain size and the rivers being naturally smaller than sailing on the high seas, itineraries are port-intensive with short cruise days and no sea-days. This allows passengers to visit multiple cities in a short amount of time – with the benefit of only having to unpack once!
European River Cruises are by far the most popular of the river cruise network with the continent boasting different breath-taking rivers such as:
Danube
Rhine
Elbe
Rhone
Saone
Seine (to name a few)
However, the Amazon River in Peru and Brazil, the Nile River in Egypt, the Yangtze River in China and the Mekong River in Vietnam and Cambodia are also popular river cruise destinations.
Facilities onboard are toned down from what is on the ocean liners, often comprising a restaurant, bar and lounge, fitness center and sauna with most river cruise lines holding around 100 people.
.
Luxury Cruise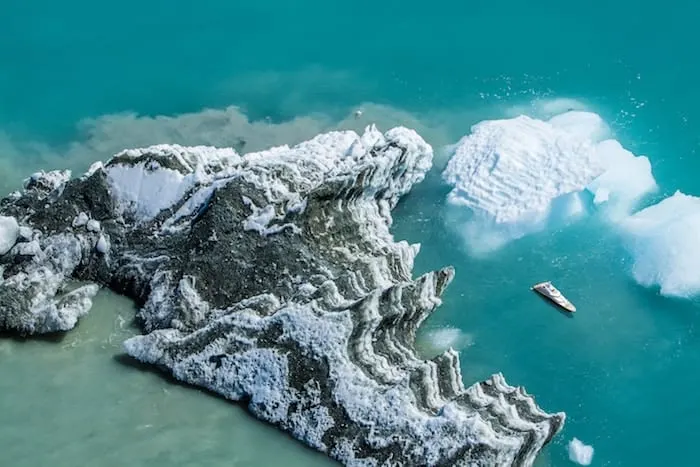 Its everything luxury. But on a cruise ship. Think 5-star food and wine, amazing rooms and suites, a focus on incredible personalized service and the ultimate in pampering.
Luxury cruises like Crystal Cruises are often all-inclusive too – and with the unlimited premium wine and spirits onboard there won't be any question about where your money went!
The luxury cruise liners are often smaller than a lot of the mega-ships that sail the oceans, which means that passengers benefit from being able to reach smaller ports and smaller destinations which are more bespoke and that are often less overrun with tourists.
The ships themselves are also fitted out to the highest specifications and with fewer people on board allows passengers to really get to know each other – or cruise in almost complete privacy should you so wish.
.
Adventure Cruise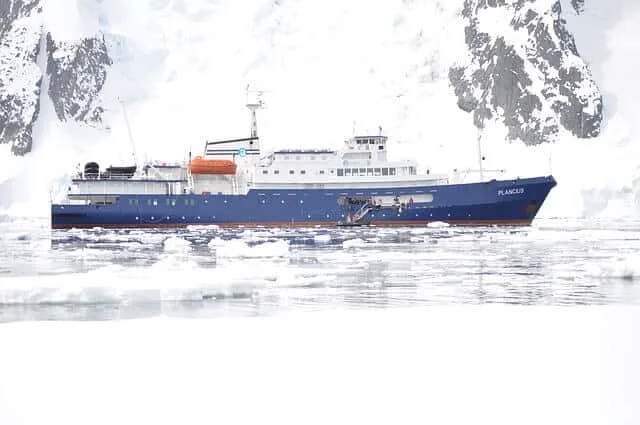 The new kid on the cruise block, adventure cruises, has begun to take off in a big way. Whereas traditional cruising is centered on life on board and the features of the ship, an adventure cruise focuses on the destination.
Boats are smaller, allowing them to dock in more places and with most offering flexible itineraries, the ability to drop anchor or change course as and when a great opportunity arises promotes a sense of adventure throughout the journey.
Favorite adventure cruise destinations include the Antarctic, Galapagos, and Costa Rica. Also, on an adventure cruise passenger numbers are limited to (usually) under 100 guests and as such there are real opportunities to make connections with fellow passengers and crew alike.
.
Re-positioning Cruise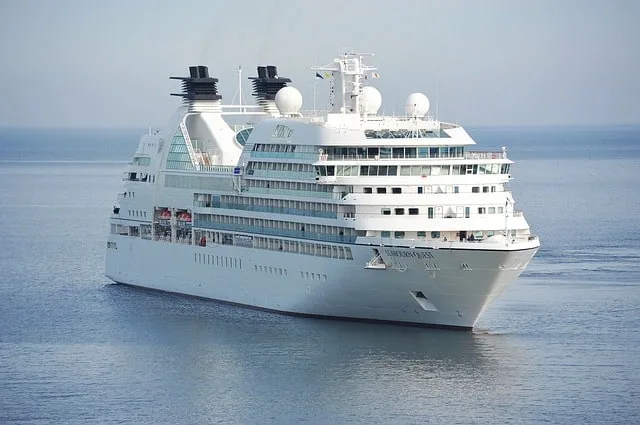 A repositioning cruise is when a ship is relocated from one place to another. For example, a ship that cruises the Caribbean in summer, may 're-position' itself to Europe for winter.
These cruises may not be the best for first time cruisers, with longer journeys and a more relaxed attitude onboard which tend to attract an older clientele.
These cruises also differ from a traditional ocean cruise in that they are a one-way journey, and they are the perfect option for those who want to cover vast distances and visit ports that are not on any traditional cruise itinerary.
Where one week you can be exploring Rome and then next be hopping around the Caribbean, it's a very different cruise experience.
First Time Cruise Tips for Planning Your Time On Board
Which Cabin is right for you?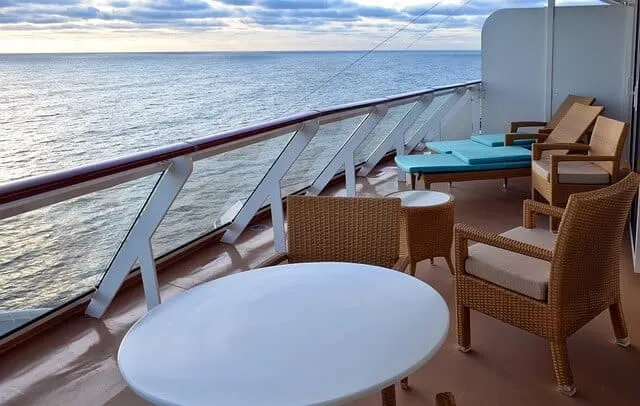 Whilst you may shy away from an interior cabin in the thought that you're not getting the full 'cruise' experience, the reality is that for a first time cruiser, you are going to spend very little time at all in your ship cabins (also known as a stateroom).
There is so much to see and do onboard that your room will be underutilized. For a first-timer, take the cheaper interior cabin and enjoy the excitement of exploring every inch of the first cruise ship you have stepped on.
Some interior rooms even have a virtual porthole with real-time updates of the ocean outside! And after your first cruise, balcony rooms are more than worth the upgrade.
*Top Tip – if you have a choice of room, pick one in the middle of the ship. This will mean you are closer to the ship's main attractions but not so high that you feel all the 'sway' of the boat if it's a bit rocky. (And if you do suffer from sea-sickness, be sure to pack seasickness preventative bands or tablets to make sure it doesn't ruin your first cruise experience)*
.
Money On-Board
The majority of cruises now operate on a cashless system. This means that your room key is a form of currency and everything not included in your package is charged back to that – and can either be pre-paid prior to departure or settled up before you disembark at the end of your cruise.
Things that may cost extra include alcoholic drinks, specialty coffees, meals in alternative restaurants, spa treatments, access to the internet (and if you are sailing in international waters away we highly recommend switching data roaming off on your phone to avoid bill shock!), shop purchases, shore excursions, some fitness classes, limited-access sun decks, baby-sitting services, arcade games, and some adventure activities and entertainment experiences.
.
Research Your Ports & Shore Excursions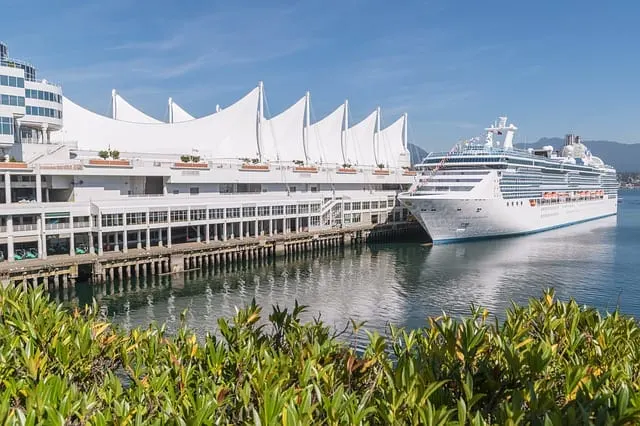 The ship's itinerary will be very detailed with regards to shore days, ports of call and the times for disembarkation and re-embarkation at the end of the day.
This gives you great knowledge for when it comes to planning shore excursions, which depending on how tight time is, can be booked directly through the ship, or with external operators. But be aware if booking externally, that the time to get back on the ship is non-negotiable and it may not be wise to miss getting back on board for the sake of saving a few dollars.
.
Read the Online FAQs for YOUR Cruise Ship
Regardless of what cruiseline you decide to book with, each will have a frequently asked questions section on the cruise line website which will have lots of tips and tricks to help you get the most from your stay.
They'll include information on dress code, main dining room, and options, shore excursions, special events onboard, tipping policy & expectations and any limits on duty-free that you are allowed to take on board. These FAQ pages will be invaluable in finding information specific to your ship.
.
First time Cruise Tips – Cruise Lingo to Help You Settle In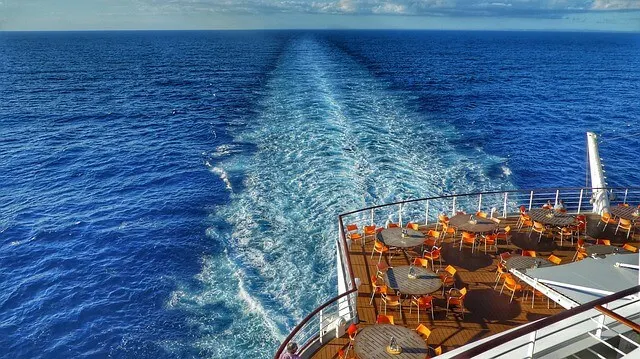 Stateroom – your cabin – or if you have upgraded, your suite
Berth – the name of the in-built bed or bunk in your stateroom
Bow – the front of the ship
Stern – the back of the ship
Port – left side of the ship when facing the Bow (front)
Starboard – Right side of the ship when facing the Bow
Muster Station – every passenger is assigned a 'muster station' close to their stateroom and this is where you gather (with your life jacket) in the event of an emergency. You will be called to the muster station at the start of the cruise so that the staff can go through the emergency procedures with you. Make sure you attend and pay attention!

Bridge – navigational control of the ship which is usually off-limits to passengers
Galley – the ship's kitchen
Lido Deck – where to pool (don't forget your bathing suit if your ship has a pool!)
Deck Plan – the map of the cruise ship (and will be integral to finding your way around and identifying your cabin location!)
Port of Call – a designated stop – or port cities – on your itinerary
Gangway – the ramp you will use to embark/disembark the ship
Dock vs Tender – next to each Port Of Call on the itinerary it will state dock or tender. The dock is when the ship will dock next to land and you will walk straight off into port; a tender is when the ship will anchor in the bay close to the port and you will be transferred across to land on a smaller vessel.
Sea Day – When the ship does not dock or visit a port of call and remains on the water all-day
Port Expenses – each port of call will levy a charge based on local taxes and fees which are charged to the shop and in turn passed on to customers. These fees are not usually included in the cruise price.
Shorex – an abbreviation of 'shore excursions' – these can be booked through the ship or independently.
Roll – in rough seas you may feel a little side to side motion which is known as the 'roll'
Cruise Director – "the face of the cruise" and who is in charge of hosting/emceeing events
Purser – the man or woman that oversees all financial transactions on board
General First Time Cruise Tips
Pace Yourself
Activities, Parties, Food and Drink, the options available will be in abundance on your first cruise and you'll want to see/do/try everything.
This is absolutely understandable, but be mindful as you go and don't be the person onboard security feel the need to "reign in!"
Activities on Board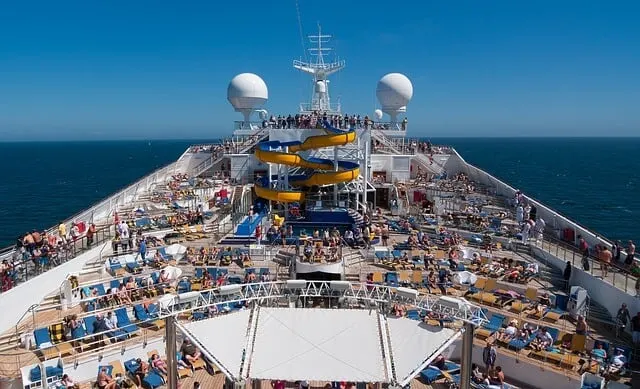 When it comes to onboard activities – particularly on ocean cruise ships – the possibilities are endless.
Be sure to acquaint yourself with the ship's features and attractions prior to departure and have at least a rough plan of things you want to see, do or experience when you are on board.
Check if You Can BYO Booze
Cruise lines have a variety of policies regarding how much – if any – alcohol you can bring onboard with you.
Some do allow you to bring a bottle or two of wine or Champagne, but it is highly recommended you check your allowances before boarding to avoid having anything being confiscated.
You can check the various cruise line allowances here.
Timing Is Everything
Depending on your chosen destination and cruise location, numbers of children, families or spring breakers will dramatically increase at certain times of the year.
When planning your first cruise, be sure to keep holiday and vacation dates in mind.
Aim to be the First On Or Last Off The Ship to Avoid Lengthy Queues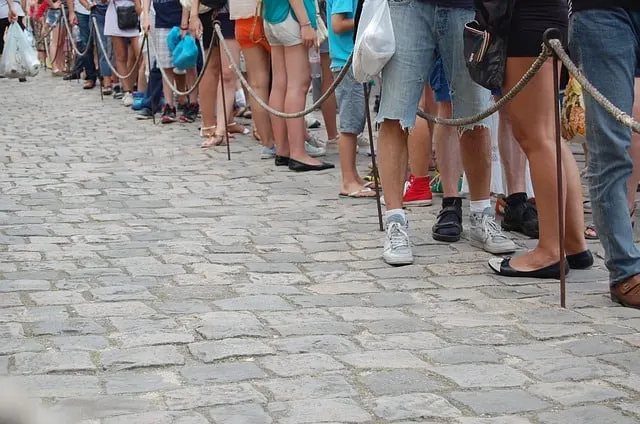 'Quick disembarkation' is a myth because everyone has the same idea. When arriving into a port, be sure to sit down and enjoy a leisurely breakfast and allow the queues to get off the ship to die down before attempting to disembark yourself.
Likewise, on arrival day, there are hundreds of people checking in and usually the earlier you re the longer you will have to wait in line – because everyone has the same idea.
Leave it as late as you are comfortable with to check-in and save yourself the 'line time'.
Pack a Carry On for the first few hours
When you check into the ship you will be among hundreds of other people who are doing the same and with that amount of luggage, it stands to reason it may be a few hours before your bag arrives at your stateroom.
Make sure you have packed a carry on bag with your bathing suit, change of clothes, ID, travel documents, camera, medications, sunscreen, etc.
Check the Ships Power Output
Each ship runs on different power outputs – be sure to check which your ship runs off, and pack an adapter if necessary as these will be super expensive to buy on board.
Skip A Port Day
Port Days are often the quietest days on the ship, which means there are a lot fewer people around and you are free to enjoy the ship's activities without the crowds.
Don't Forget Cruise Insurance
I'm of the firm opinion if you can afford to travel you can afford travel insurance – and being on a cruise is no different.
Most insurance providers don't automatically include 'cruise cover' but are often the case that you just need to tell them that you will be on the ship and it can be added to your policy.
If you don't have a regular insurer and want to see what the key differences are to include cruise cover, click here to compare Cruise Insurance Policies.
DON'T FORGET CRUISE INSURANCE –
I'm of the firm opinion if you can afford to travel you can afford travel insurance – and being on a cruise is no different. Most insurance providers don't automatically include 'cruise cover' but are often the case that you just need to tell them that you will be on the ship and it can be added to your policy. If you don't have a regular insurer and want to see what the key differences are to include cruise cover, click here to compare
Cruise Insurance Policies
.
So there you have it – hopefully, these first time cruise tips have helped you plan an amazing first time cruise – and if you have any of your own tips, please share them in the comments below.

Oh, and if you enjoyed this first time cruise travel guide, please, tweet pin or share on Facebook – I'd really appreciate it! (click the P in the left hand share bar to see the hidden pin!)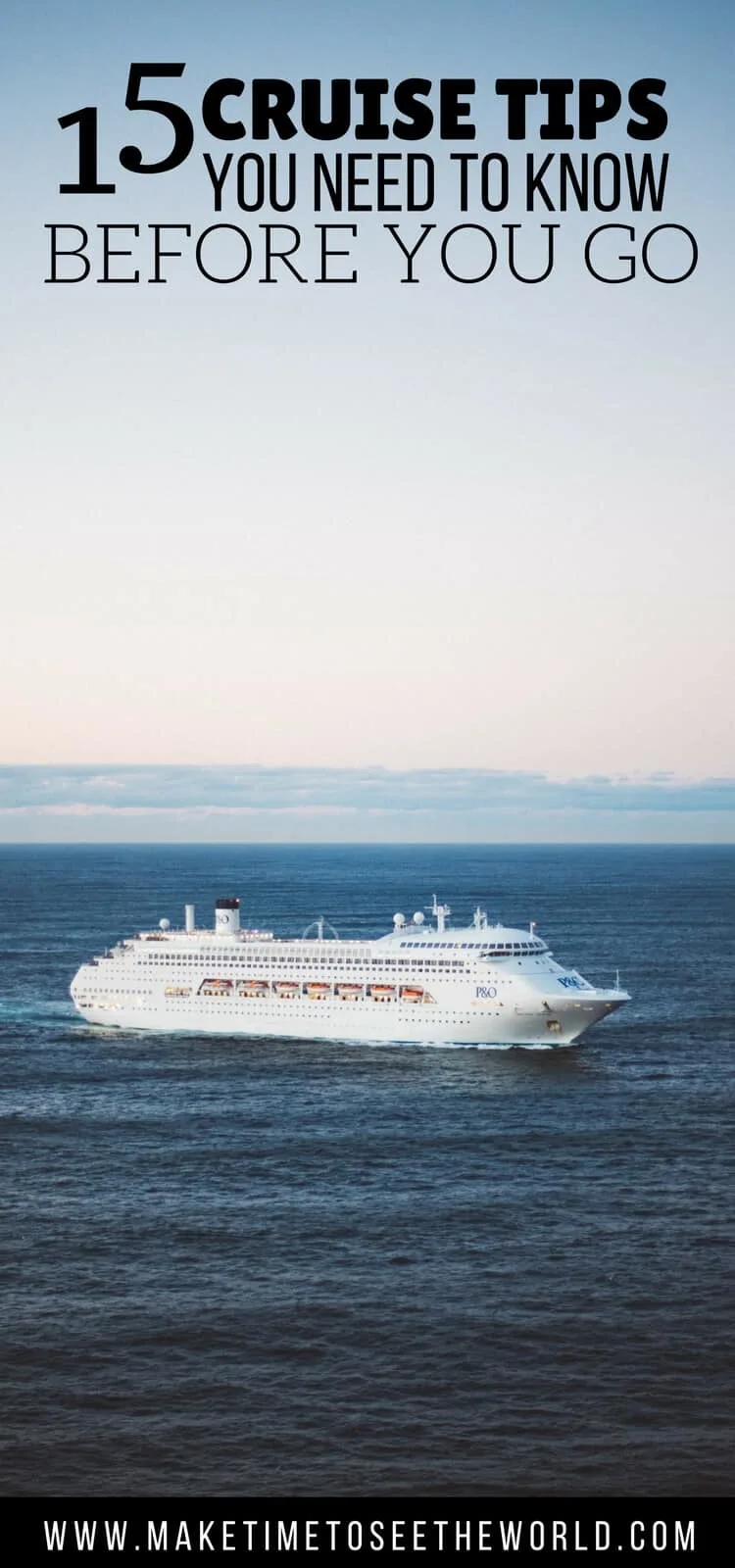 READY MORE TRAVEL INSPIRATION? YOU MIGHT BE INTERESTED IN THESE ARTICLES:
Hi There! Thanks for reading my ultimate guide to First Time Cruise Tips – What You Need To Know Before You Go. I just wanted to let you know that this travel guide contains affiliate links, which means if you purchase something after clicking a link, I may get a small commission – which is at absolutely no cost to you. If you enjoyed this article and are going to be searching for some of the things I mention anyway, I would love it if you could click through from the links above & thank you in advance! Read my full Disclosure here. And thank you for reading the MakeTimeToSeeTheWorld Travel Blog.