If you're travelling to Iceland and want to know how best to maximize your time there then this post is exactly what you need. Iceland is big, vast and rugged, and the best way to really get to the heart of some of it's incredible natural wonders is to join a tour with expert guides. And so we've rounded up the Best Tours in Iceland & The Best Iceland Day Trips (worth paying for!) to help you do just that!
We've got day trips from Reykjavik, Vik and Akureyri including snowmobile tours, glacier hike tours, secret lagoon access, whale watching, scuba diving, Icelands golden circle and so much more. So what are you waiting for? Scroll down and find the perfect Iceland day trips to help you explore Iceland.
.
The Best Tours from Reykjavik- Iceland's Capital
All the tours in this section depart and return to Reykjavik City.
Golden Circle Tour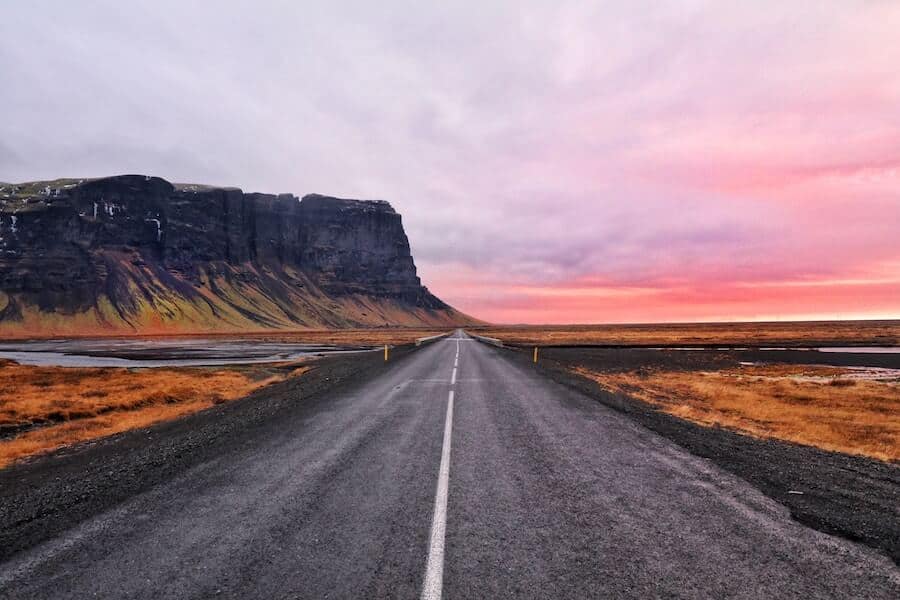 RATED: ★★★★★ (4.8/5)
One of the most famous day tours from Reykjavic, the Grand Circle Tour gives visitors an incredible overview of the South West part of Iceland by driving the ring road. Visiting the Strokkur geyser, Gullfoss waterfall and Þingvellir National Park, you'll even have the opportunity to see where the North American and Eurasian tectonic plates meet on this Golden Circle Day Trip (and if you want to get really close to them, see our Snorkeling trips below!) The Golden Circle is the ultimate Iceland sightseeing tour and one not to be missed and is one of the best tours in Reykjavik Iceland and will help you see the best of Iceland in a few short days.


EXTRA: add on a visit to the Secret Lagoon or a Snowmobile Ride on a Glacier to make a for an incredible day out! (This tour is run by the best tour company in Iceland ranked by reviewers).
.
Go in Search of the Northern Lights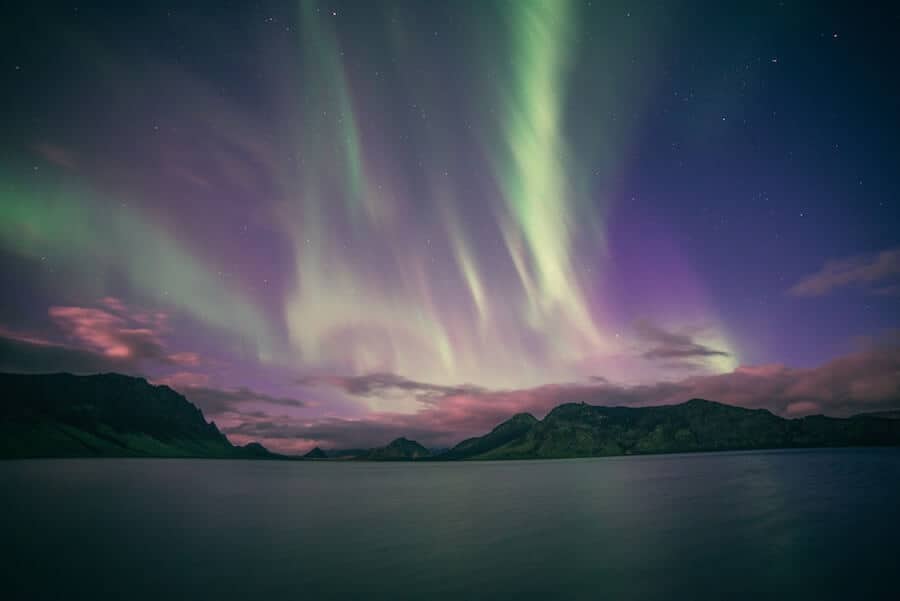 RATED: ★★★★ (4.3/5)
A natural wonder that is at the top of most people's bucket lists, this small group Northern Lights Tour from Reykjavik will help you get to see this incredible natural wonder for yourself and is the ultimate Icelandic tour. Your guide will take your group outside the city in a luxury minibus to where there is minimal light pollution to give you the best chance of seeing the sky light up – and even serve you hot chocolate and ginger biscuits as you go! This is a top night tours in Reykjavík and one you must do if the conditions are right and there is no bad weather. It is one of the best guided tours of Iceland and one of the top excursions in Iceland – for obvious reasons!
.
Take a Whale Watching Cruise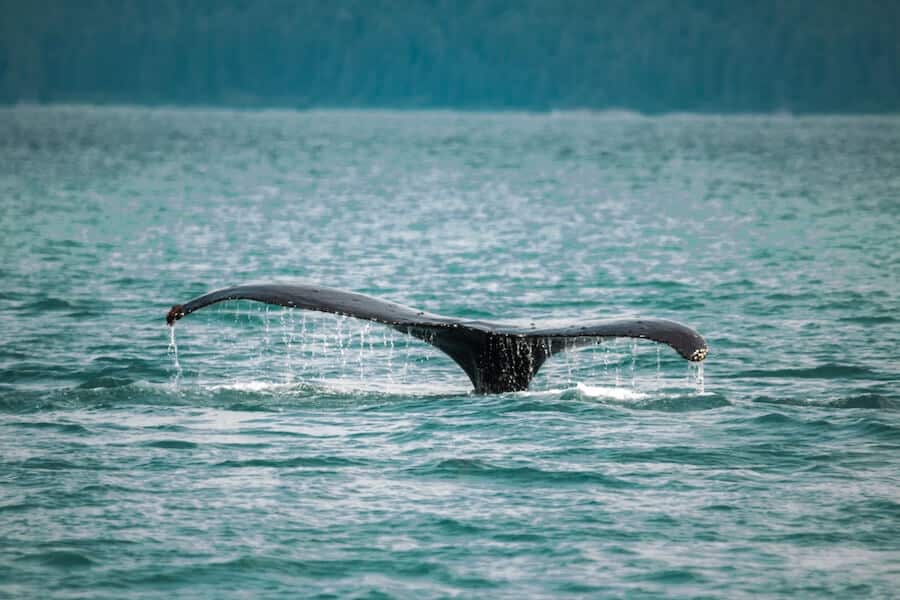 RATED: ★★★★ (4.2/5)
Seeing Whales in their natural habitat is one of the most incredible things you'll ever see and on this tour you have the chance to see minke whales, dolphins, porpoises and more. And the Crew of this Icelandic tour are so confident that you'll catch a glimpse of a whale of this Whale Watching Tour from Reykjavik that you'll get a free ticket for another cruise if you don't! It's a great option for an Iceland one day tour and one of the top day trips in Iceland.
.


.
Snorkel or Scuba Dive between 2 of the Earths Tectonic Plates
RATED: ★★★★★ (5/5)
Jump in the water and admire the landscape of the rift in the Earths crust (known as the Silfra fissure) where the North America and Eurasian tectonic plates meet. On this 5 hour Silfra snorkeling tour you'll dive into the crystal clear waters of UNESCO-listed Thingvellir National Park and will learn all about how the plates are gradually separated by the movement of the earth from your PADI qualified divemaster. Due to the nature of the dive, groups are limited to 6 people – don't miss out on this incredible experience. (This is my pick for the best Iceland day tours for Iceland and one my my top adventures from Reykjavik!)

.
Take the Plunge at the Blue Lagoon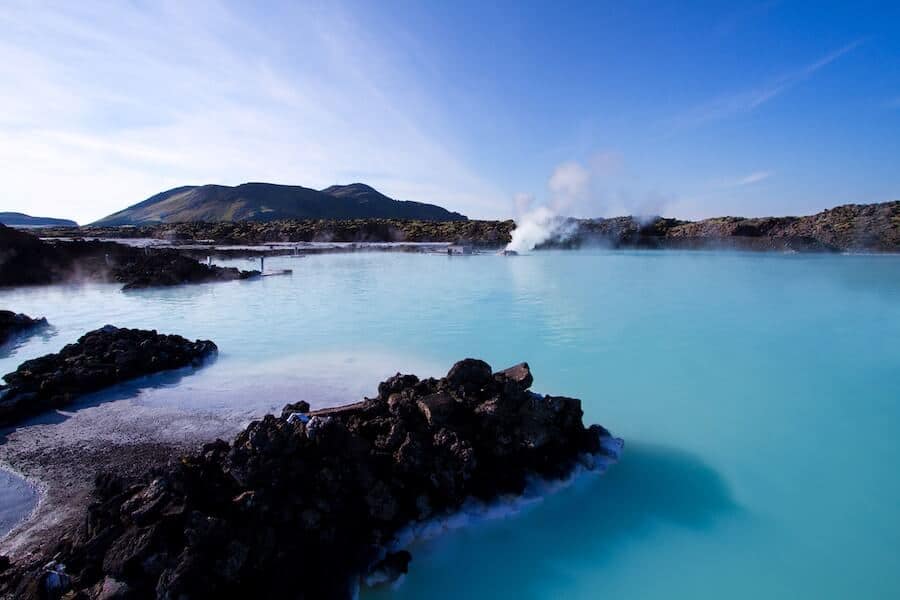 RATED: ★★★★★ (4.7/5)
Yes, it's touristy (and slightly over-priced! IMO) but you can't go to Iceland and not go for a swim in the Blue Lagoon Spa. It's just something you have to do. That blue water, the steam rising and all the goodness of natural thermal waters – pre-book your admission and return transfer from Reykjavik for the cheapest price on the market (guaranteed!). – There is a reason this is one of the top day tours in Iceland and an Icelandic adventure (read: relaxing lagoon day!) not to be missed!
.
.
Horseback Riding across Lava Fields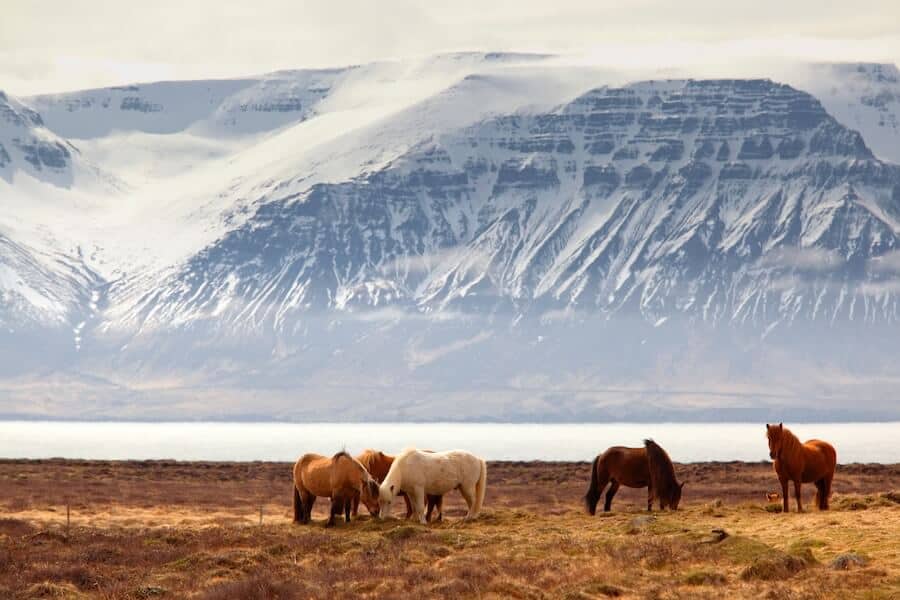 RATED: ★★★★★ (4.6/5)
It sounds like something out of this world, right?! But you can in fact ride Icelandic horses over the Lava Fields and rolling green hills of the Icelandic highlands which make up Iceland's unique landscape.
Icelandic horses are special in that their breed is one of a kind and they even have a special gait known as tölt. Each visitor is provided with warm overalls, raingear, riding boots, and helmets in their sizes, with the stable staff from Íshestar Stables taking care of your every need on these horse riding tours. It is easily one of the best Iceland day tours with one of the best Iceland tour companies. I mean, who doesn't love horses – and especially this beautiful and unique breed.
.
Visit in the Impressive Jökulsárlón Glacier Lagoon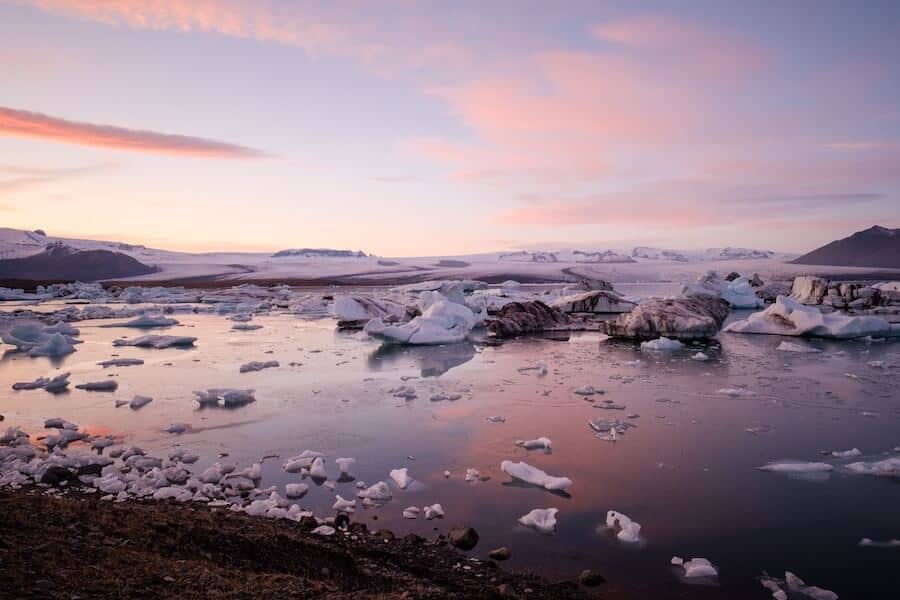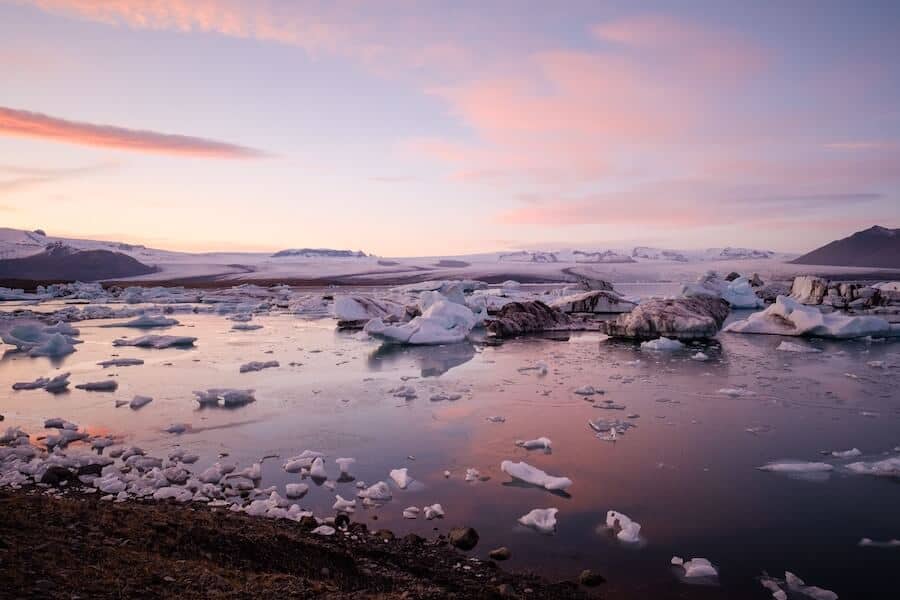 RATED: ★★★★★ (4.7/5)
Waterfalls and Glacial Lagoons – what more could you want from a day tour? This 14 hour extravaganza takes you on a minibus tour to gaze at the icebergs of the Jökulsárlón Glacier Lagoon, walk behind the cascades of Seljalandsfoss Waterfall, stand at the base of Skógafoss Waterfall and visit the southern city of Vik and catch a view of Eyjafjallajökull (a glacier capped volcano!) on a clear day with an option boat tour thrown in for good measure. This is the best Glacier tour Iceland and will help you see the best of Iceland on those tours.

.
Tour the Snæfellsnes Peninsula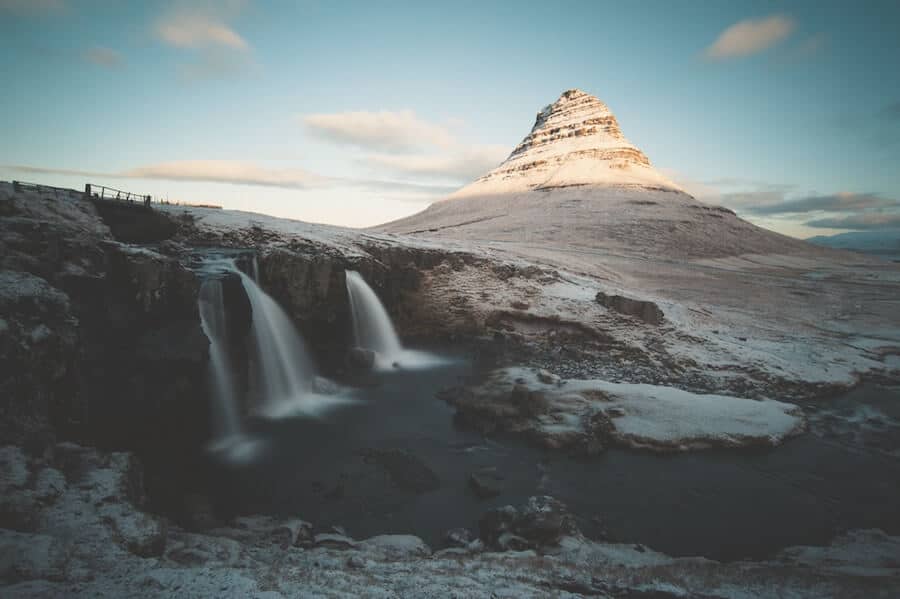 RATED: ★★★★★ (4.8/5)
The Snæfellsnes Peninsula is a must-see on your trip to Iceland. From the insta-worthy black sand beaches to the heights of Kirkjufell mountain, and charming fishing villages to the jaw-dropping Snæfellsjökull glacier – and not forgetting the seal colony at Ytri Tunga. It's the perfect day trip from Reykjavik and one of the best tours to do in Iceland. It's just so breathtaking!
.
The Best Tours from Vik on Iceland's South Coast
South Coast Classic (departs Reykjavik)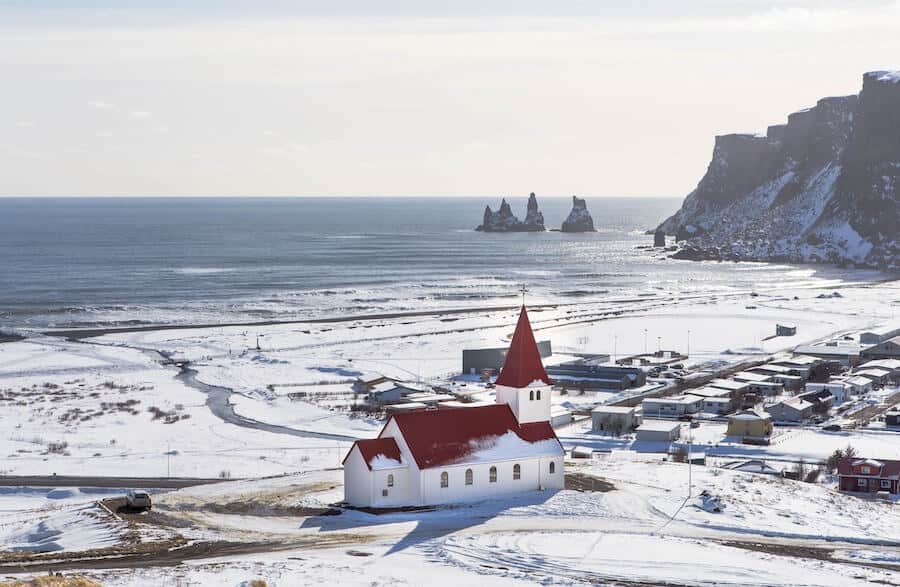 RATED: ★★★★★ (4.8/5)
One of the best south coast tours, this 11 hour Vik day trip you'll walk behind the thundering water of the Seljalandsfoss waterfall, stand at the top of the Skógafoss waterfall, check out the coastal village of Vik, marvel at the basalt columns at the Reynisfjara black sand beach and visit the amazing Sólheimajökull glacier. This is the best tour in Vik and South Iceland.

.
Glacier Experience at Sólheimajökull Glacier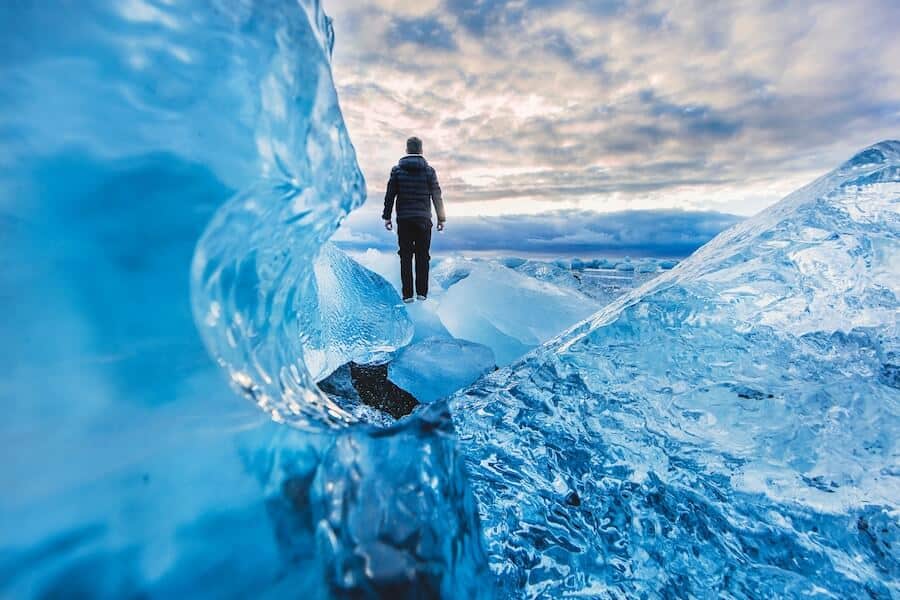 RATED: ★★★★★ (4.8/5)
Hike on a Glacier! Guided by an expert Glacier Guide, this family friendly hike – with all safety gear (crampons, helmet, ice axe etc) provided will teach you all about glacier formation, what makes them unique and how they evolve. You'll be shown different glacier formations, crevasses, ice cave tunnels and see the glacier lagoon that has been forming in front of the glacier the last few years. Hiking Iceland glaciers is the epitome of the 'land of fire and ice' and a must do for adventurous travelers.This is such an incredible Iceland tours one of the best guided tours of Iceland.
RELATED –
Wondering what to pack for Iceland? We've got the
Ultimate Iceland Packing List
(for Iceland in summer, Iceland in winter and all seasons in between!)
.
Natural Ice Cave Tour in Vatnajökull Glacier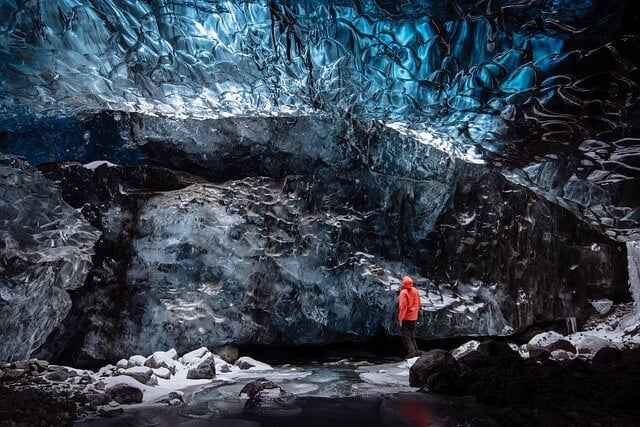 Included for it's uniqueness, this guided tours is one that requires a little more effort than most (and will be more suitable for those who self drive), but it does give you the opportunity to tour a natural ice cave in Europe's largest glacier, Vatnajökull in a luxury super jeeps tour. These offroad tours only run in winter when the glacier is not retreating and pick up is from Jökulsárlón (2 hrs from Vik) – so you will definiately need a hire car if you are planning to get their under your own steam. If you want to take a tour which goes off the beaten path and shows you something a limited number of people have see – this Ice Cave Tour is for you.
.
The Best Tours from Akureyri on Iceland's North Coast
Take a Dip in the Myvatn Nature Baths
RATED: ★★★★★ (4.7/5)
The less touristy option than the Blue Lagoon, the Myvatn Nature Baths are the perfect relaxing day trip from Akureyri. Bathe in the natural hot springs geothermal pool/swimming pools with water sourced from 2500m into the earths crust as the steam rises magically around you on the North Coast of Iceland (in north Iceland!)
.
Tour Lake Myvatn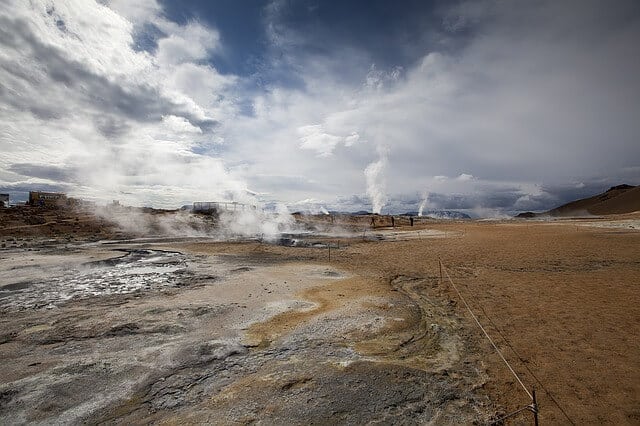 RATED: ★★★★★ (5/5)
If you're planning a trip to the Myvatn Nature Baths (above) consider combining this with a visit with a tour of the lake where you'll see lava fields, mud pools and the Grjótagjá rift as well as seeing the Goðafoss Waterfall – an iconic site located on the Skjálfandafljót River. All before relaxing in the Nature Baths as the cost of admission is included in the Lake Myvatn tour price.
.
Lofthellir Ice Cave Exploration
RATED: ★★★★★ (5/5)
One of the top rated tours in Iceland is a visit to the Lofthellir Cave – a natural lava cave that boasts the greatest natural ice sculptures in the whole of the country. After a 20 minute walk across the Hverfell volcano lava field you'll spend an hour in the cave taking it all in before returning to Akureyri via the small village of Reykjahlíð on Lake Myvatn. Its one of the the best Iceland Tours and one of the best tours to do in Iceland for adventure enthusiasts.
Langjökull Glacier Snowmobile Tour (From Gulfoss)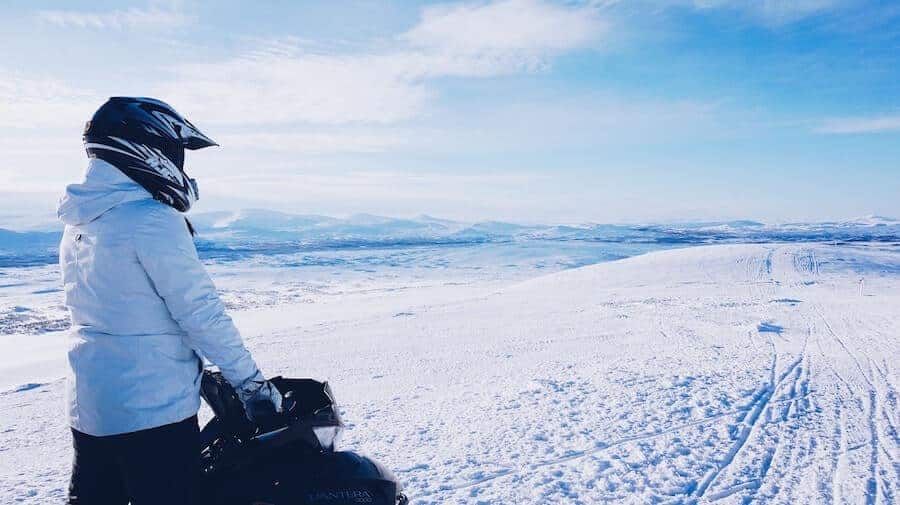 RATED: ★★★★ (4/5)
From the waterfall at Gulfoss you'll take a 1 hour snowmobile ride across Europe's second largest ice cap on the Langjökull Glacier where you'll see the rolling ice fields from a different perspective. It's one of the great snowmobile tours in Iceland which is easily 1 of the best tours in Iceland for adventure lovers.
All 'warmth' equipment (hat, gloves, overshoes, overalls and a helmet) are provided and this tour is the perfect way for those with their own transport to finish off a tour of the Golden Circle. AND is the best place to snowmobile in Iceland.
So there you have it – hopefully you have picked up some great travel tips and have decided which of the best tours in Iceland to take to see the best of Iceland and make the most of visiting Iceland. Don't forget to let me know how you spent your time in Iceland once you're back!
Oh, and if you enjoyed this article, please, tweet pin or share on Facebook – I'd really appreciate it! (click the P in the left hand share bar to see the hidden pin!)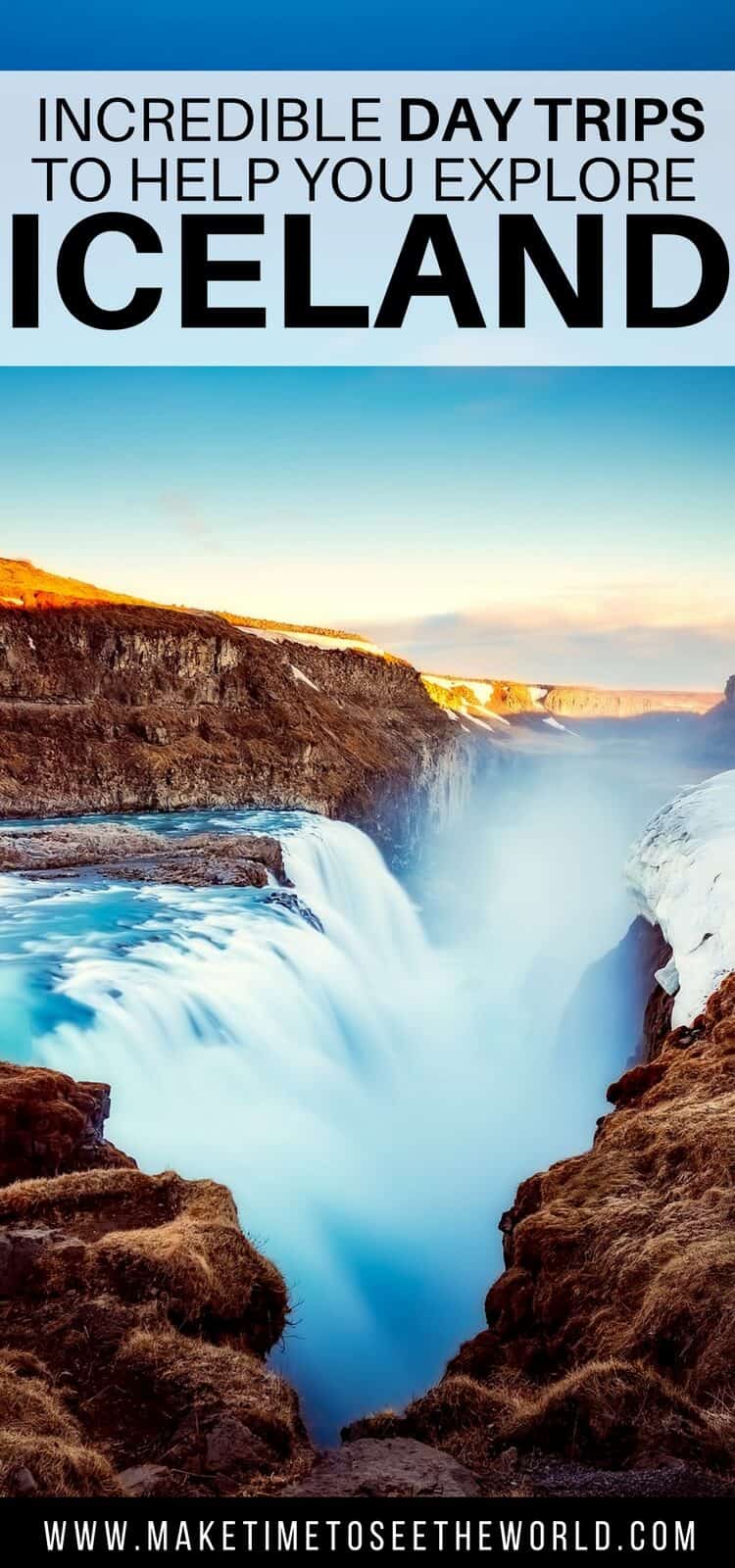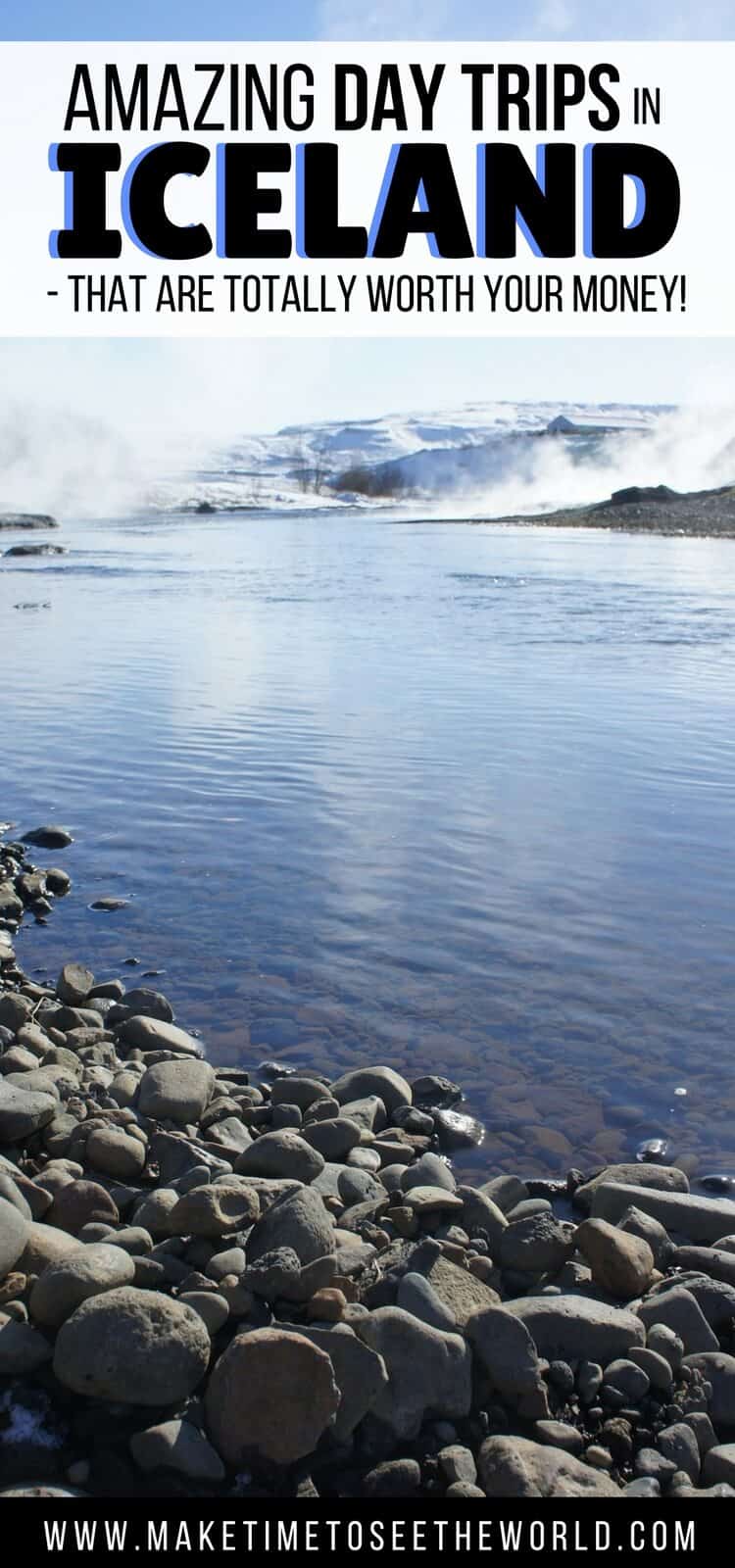 READY MORE TRAVEL INSPIRATION? YOU MIGHT BE INTERESTED IN THESE ARTICLES
Hi There! Thanks for reading my ultimate guide to The Best Tours in Iceland & The Best Iceland Day Trips (which are TOTALLY worth the $$). I just wanted to let you know that this travel guide to Icelands best tours contains affiliate links, which means if you purchase something after clicking a link, I may get a small commission – which is at absolutely no cost to you. If you enjoyed this article and are going to be searching for some of the things I mention anyway, I would love it if you could click through from the links above & thank you in advance! Read my full Disclosure here.
And thank you for reading the MakeTimeToSeeTheWorld Travel Blog.

17 BEST Tours in Iceland in 2019 (That are Totally Worth the $$!)
was last modified:
April 16th, 2019
by