Iceland has resided firmly at the top of many traveler's to do list since it burst onto the scene as Lonely Planet's Top Country to Visit in 2012. And 10 years on, it is still a dream destination for most people! Boasting amazing landscapes, geothermal pools, black sand beaches and glacier lagoons (to just name a few!), it is the country that has something for everyone.
With so much on offer, it's hard to know where to start, so I thought I'd put together a list of the best places to visit, top things to do and absolute Iceland highlights – and included their off the beaten path alternatives to the main tourist sites to help you get the most from your trip!
Stop wondering what is there to do in Iceland and start reading!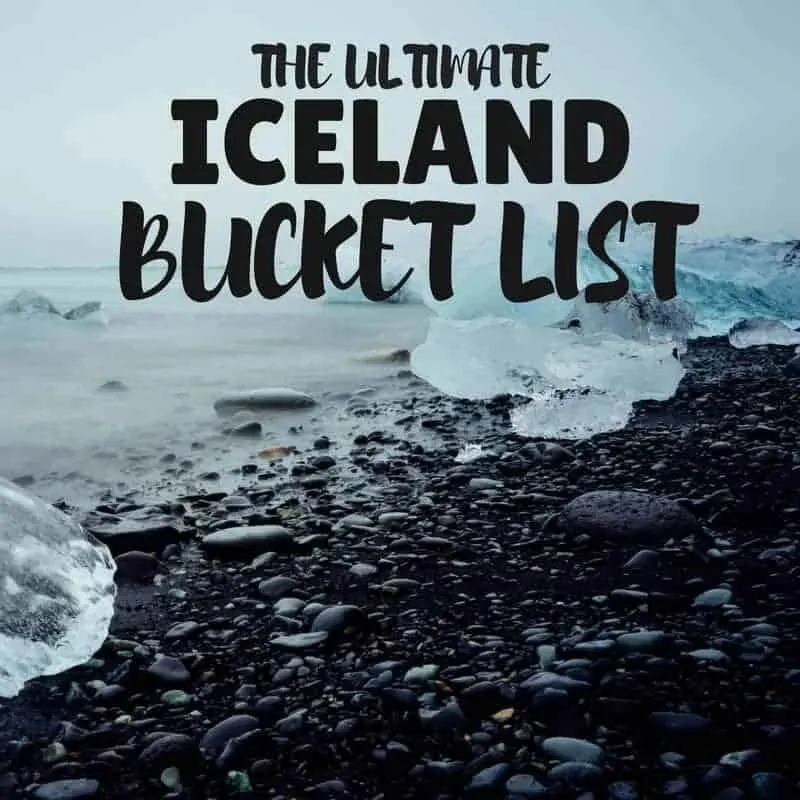 Disclaimer: Almost all posts on this site contain Affiliate links, and this one about all the Incredible Iceland Highlights and their Off the Beaten Path Alternatives is no different. This means that if you click on any of the links in this post (and make a purchase) I may receive a small commission at absolutely no cost to you. Each post is carefully crafted to (hopefully!) answer all your questions and recommendations are made where we believe they will improve your trip and help with your planning. As such we thank you in advance should you decide to click & buy. Read my full Disclosure here.
.
The Blue Lagoon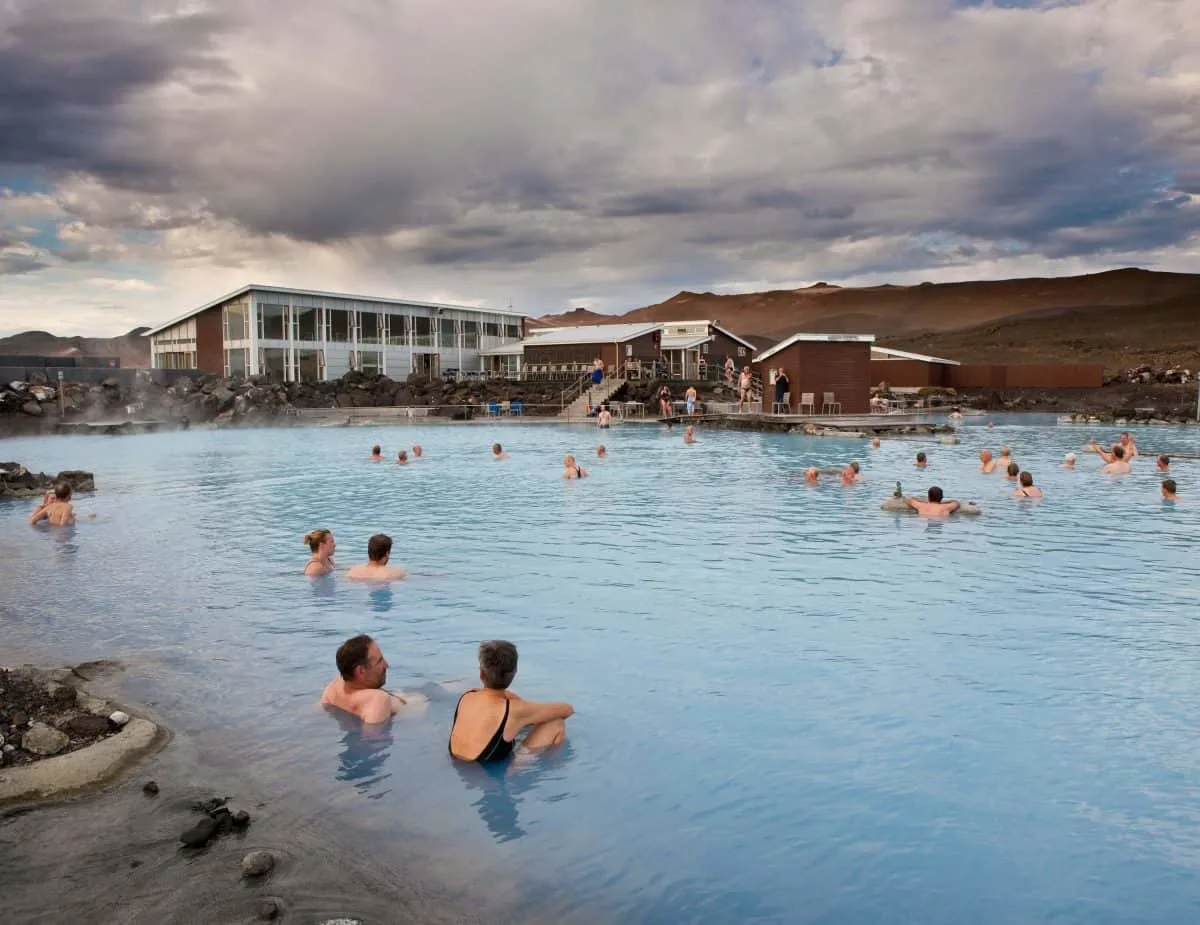 You can't go to Iceland and not go to the Blue Lagoon. Now affectionately thought of as one of the wonders of the world, it's the most famous swimming pool in Iceland and it was formed in 1976 during an operation at the nearby geothermal power plant. In the years that followed, people began to bathe in the unique water and apply the silica mud to their skin, and today it is Iceland's number 1 tourist attraction and an absolute Iceland highlight and one of the top Iceland things to see.
Off the beaten Path Alternative: Myvatin Nature Baths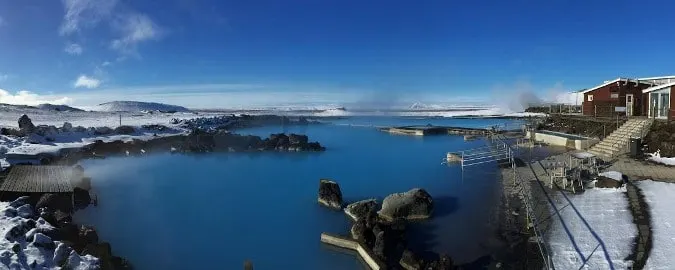 Myvatin Nature Baths are an Iceland Blue Lagoon alternative and are located in the Northern region of the island. It offers a quieter and less crowded natural hot springs swimming pools experience than you would typically get at the Blue Lagoon. With the water temperature hovering around 36-40oC throughout the year, and it's extended opening hours, it's the perfect place to take a dip and watch the sunset across the awesome landscape of the national park in which it is located. Be sure not to miss the incredible lake Myvatn whilst you're in the park too.
.
Northern Lights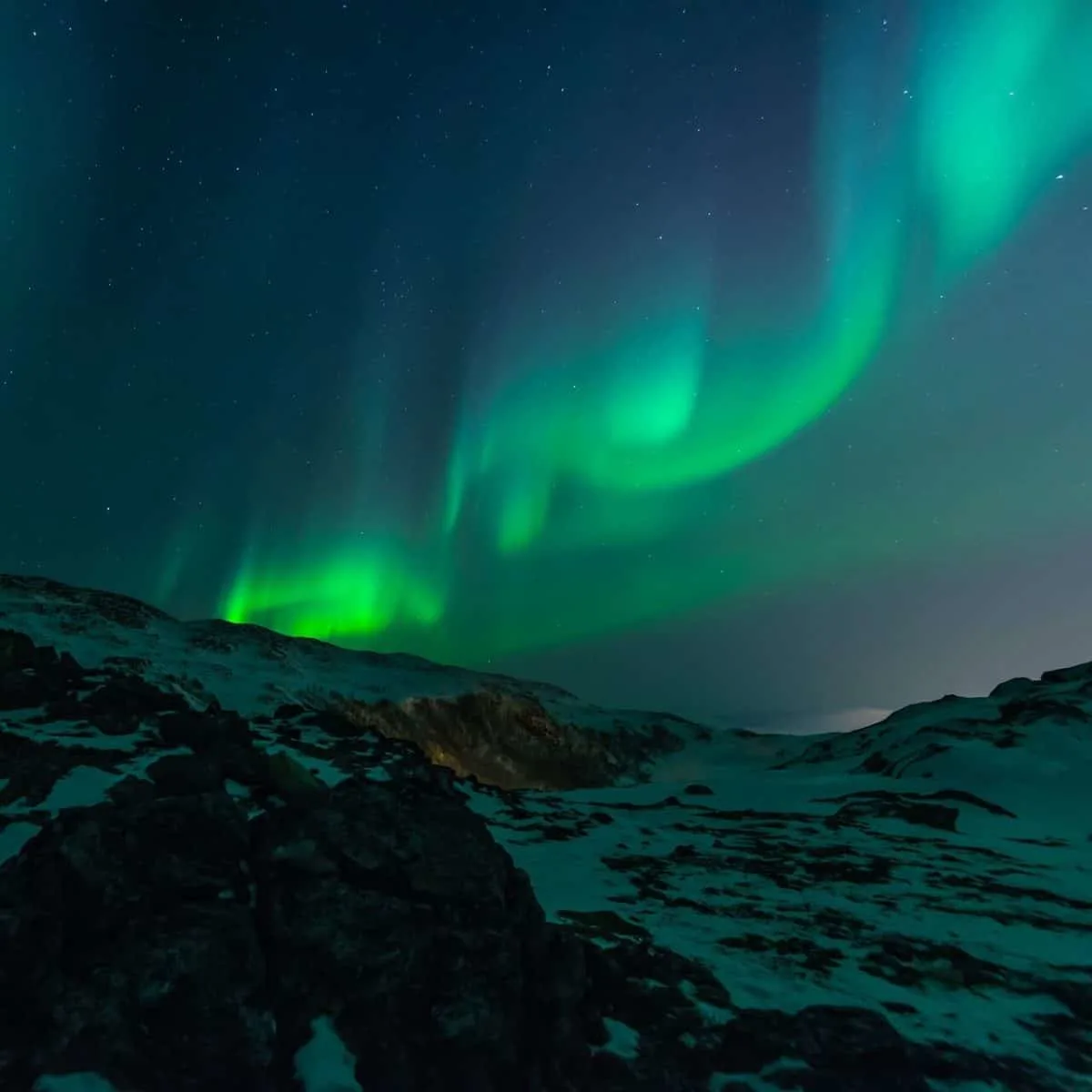 I have wanted to see the Aurora Borealis – or Northern Lights – for all of my adult life. I can't imagine a trip to Iceland would be complete without watching this amazing natural light show. I'd always book a Northern Lights Tour for something like this – as they will know all the best spots and help maximize my chances and it is certainly on of the top things to do in Iceland.
RELATED: Looking for the Best Tours in Iceland? We've rounded them up to help you find the perfect sightseeing tours for you.
.
off the beaten path alternative: The Buubble Hotel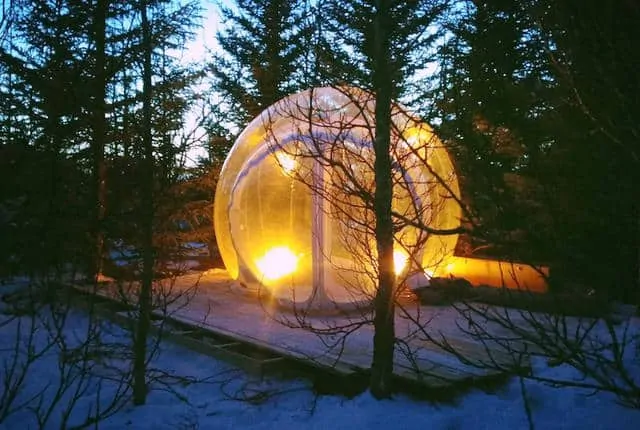 OK, the Bubble Hotel Iceland it's not a true alternative – the closest thing to an alternative for the Northern Lights is the Southern Lights down in Tasmania (but they're a bit far to go for the purpose of this post!). But who wouldn't want to stay in a glass bubble and watch the lights dance above you throughout the night?! #bucketlist
(The Iceland Bubble Hotel is a super cool place to stay in Iceland! – book early!)
Golden Circle Tour
The Golden Circle Route is one of the most popular routes in Iceland – and the best thing is that it can be done on a day trip. Starting from Reykjavik, it takes a 300km loop taking in the Great Geysir, Gulfoss & Thingvellir National Park. Below are just a few highlights of this amazing roadtrip! And if you want to make it a driving holiday, consider driving the ring road.
HALLGRIMSKIRKA

On of Reykjavik's top attractions, this 73m church is one of the most unusual and impressive buildings on the island, and could be visited before or after your Golden Circle tour.
HARPA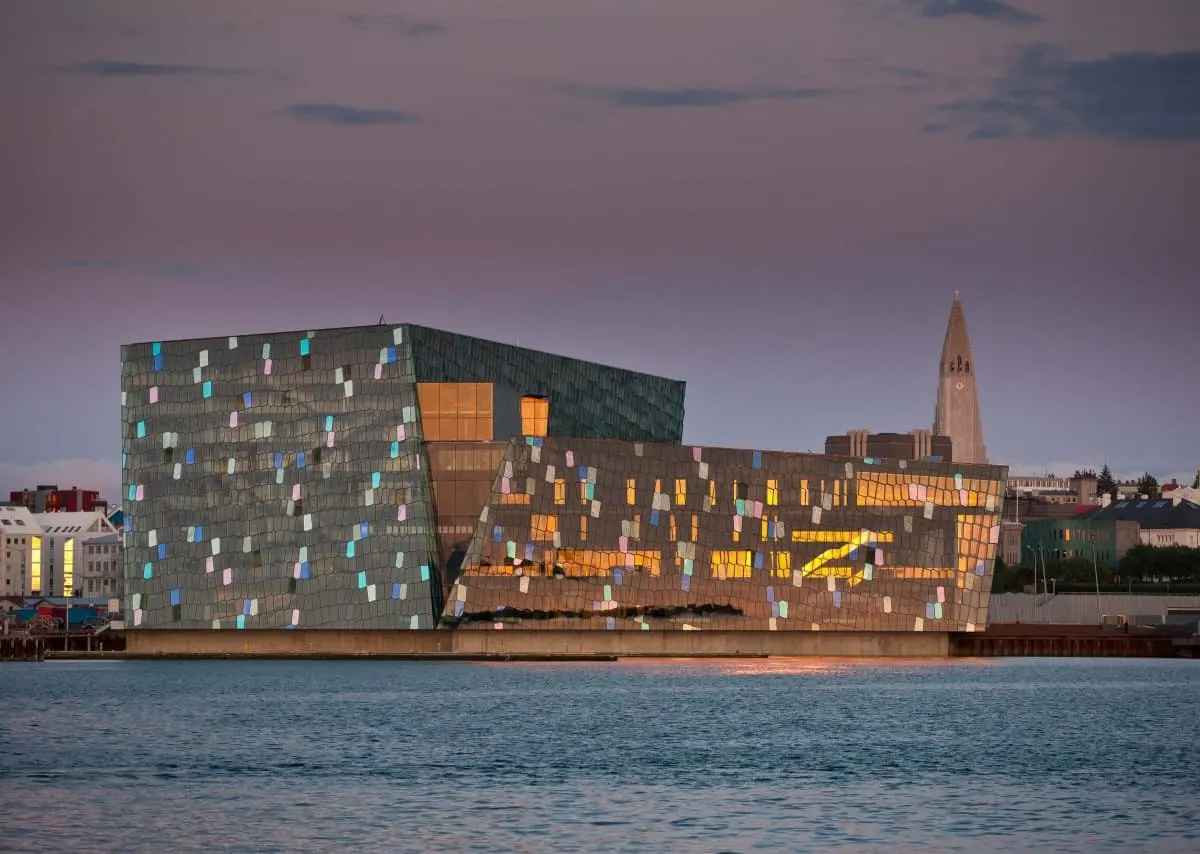 Also located in Reykjavík, Harpa is a concert hall and conference centre which features a distinctive colored glass facade inspired by the basalt landscape of Iceland. I've heard that is beautiful inside too so try and take a peek if you have time!
STROKKUR GEISER ('THE CHURN')

One of the greatest natural wonders & top destinations for tourists in Iceland – and part of the famous "Golden Circle Tour" – the Stokkur Geiser erupts every 10 minutes or so with its white tower of churning water rising to up to 30 meters. A truly magnificent sight!
RELATED: Plan every step of your trip with this 10 Day Iceland Itinerary
.
Gulfoss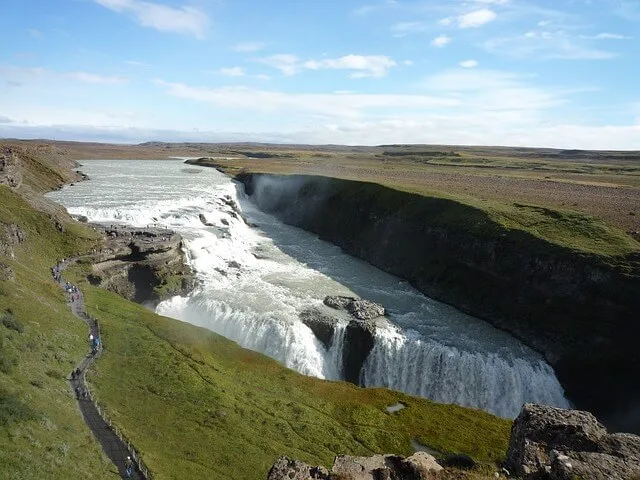 Gullfoss Waterfall – or Golden Waterfall – is an iconic waterfall of Iceland offering a spectacular view of the forces and beauty of untouched nature. Gullfoss is part of the Golden Circle tour, located in South Iceland on the Hvítá (White) river which is fed by Iceland´s second biggest glacier, the Langjökull. The water plummets down 32 meters in two stages into a rugged canyon which walls reach up to 70 meters in height. On a sunny day shimmering rainbow can be seen over the falls. Access is via easy hiking trails which run alongside the water.
off the beaten path alternative: Bruarfoss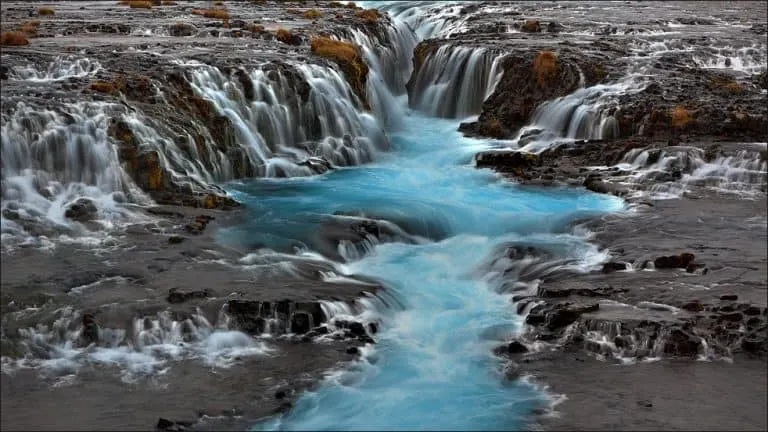 Bruarfoss – meaning Bridge over Waterfall – or sometime just the Blue Waterfall is one of Iceland's hidden gems. Formed by the river Brúará as it flows down over 2-3 meter and ends in a U shape slot, it's bright blue colour is something you need to see with your own eyes!
.
Whale Watching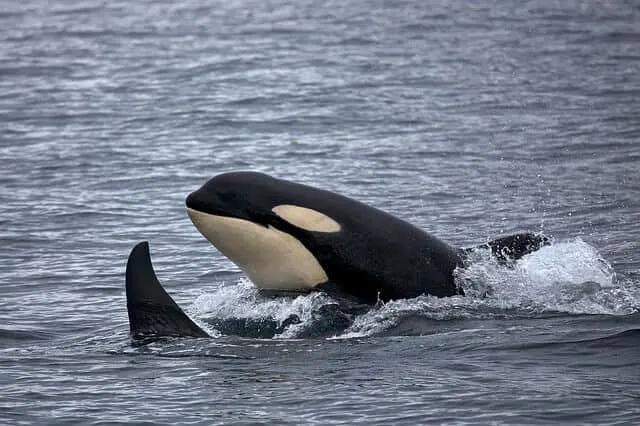 Iceland is the perfect location for whale watching. The cold waters off the coast of Iceland play host to a diverse marine life. During the summer months in particular, the shores become a feeding ground for multiple species of large marine mammals, giving visitors a chance to observe these magnificent creatures in their natural habitat.
Snorkeling/Diving @ Silfra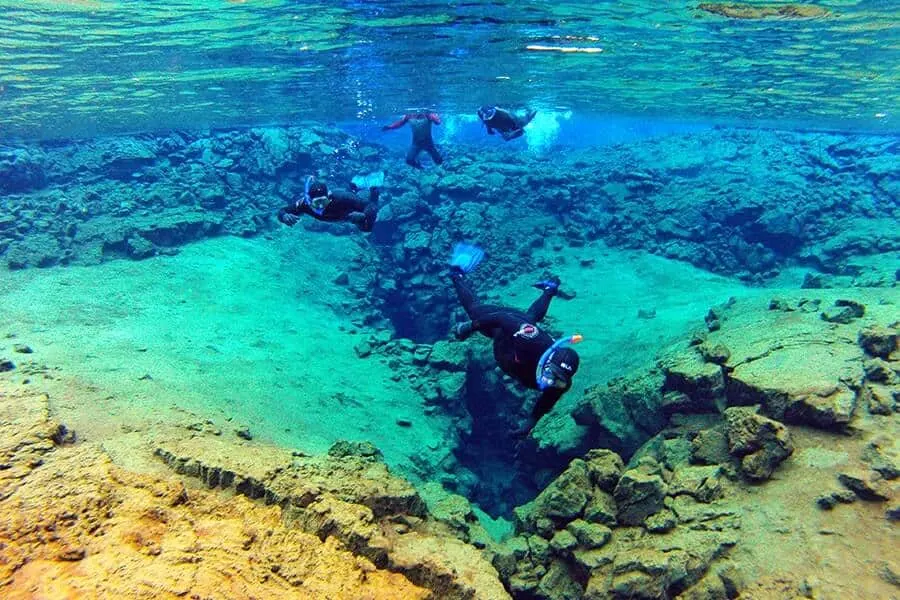 Another thing at the top of my Iceland Bucket List is diving (or snorkeling) between the divergent tectonic boundary between the North American and Eurasian tectonic plates at Sifra in the Þingvellir National Park. Absolutely the coldest place I would ever consider diving – it would absolutely be the experience of a lifetime! And one of the top things to see in Iceland!
.
Reynifjara Beach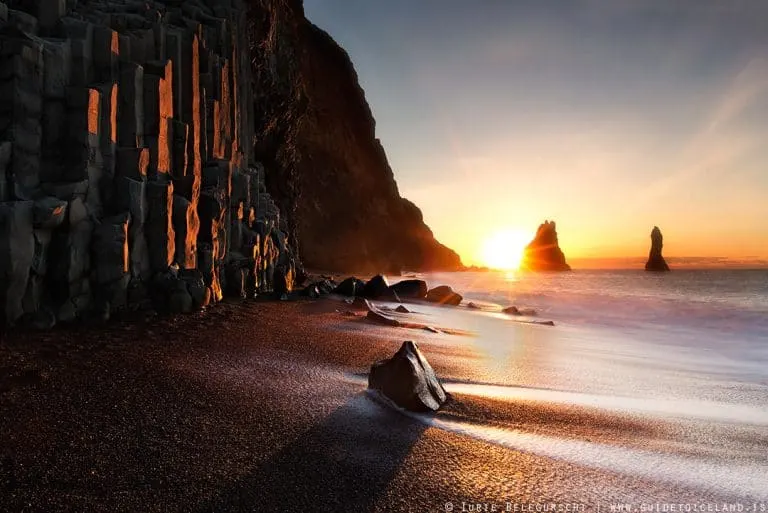 The world-famous Reynisfjara shore, near the village Vik in Myrdalur on Iceland's South Coast, is widely regarded as the most impressive black-sand beach in Iceland.
off the beaten path alternative: Raudisandur Beach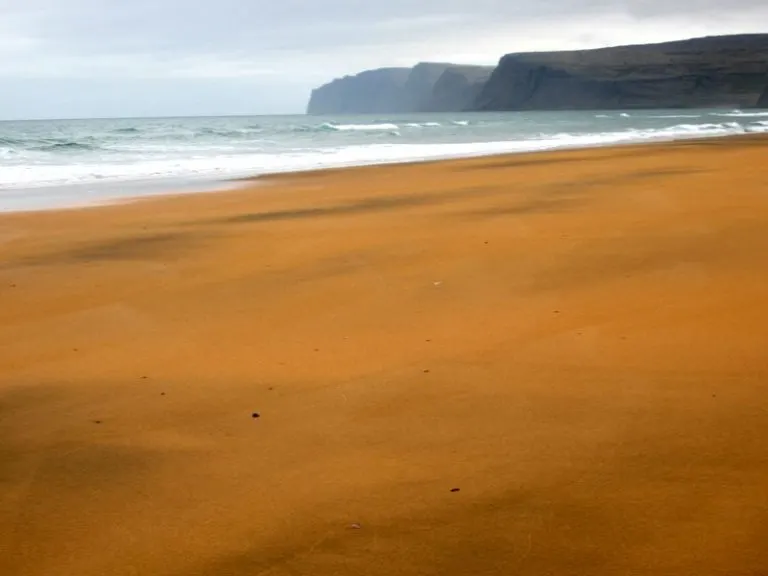 Bored of black sand beaches? Check out Raudisandur – a rare beach that is pale red, almost pink and sometimes white in color (dependent on the light) and is home to countless seals and bird life including the famous Icelandic puffins!
RELATED –
Travel in Iceland comes with a few quirks (have you heard about the midnight sun and sneaker waves?!) Take a peek at our Top 30 Iceland Travel Tips from Iceland travel experts before you go!
.
Jokulsarlon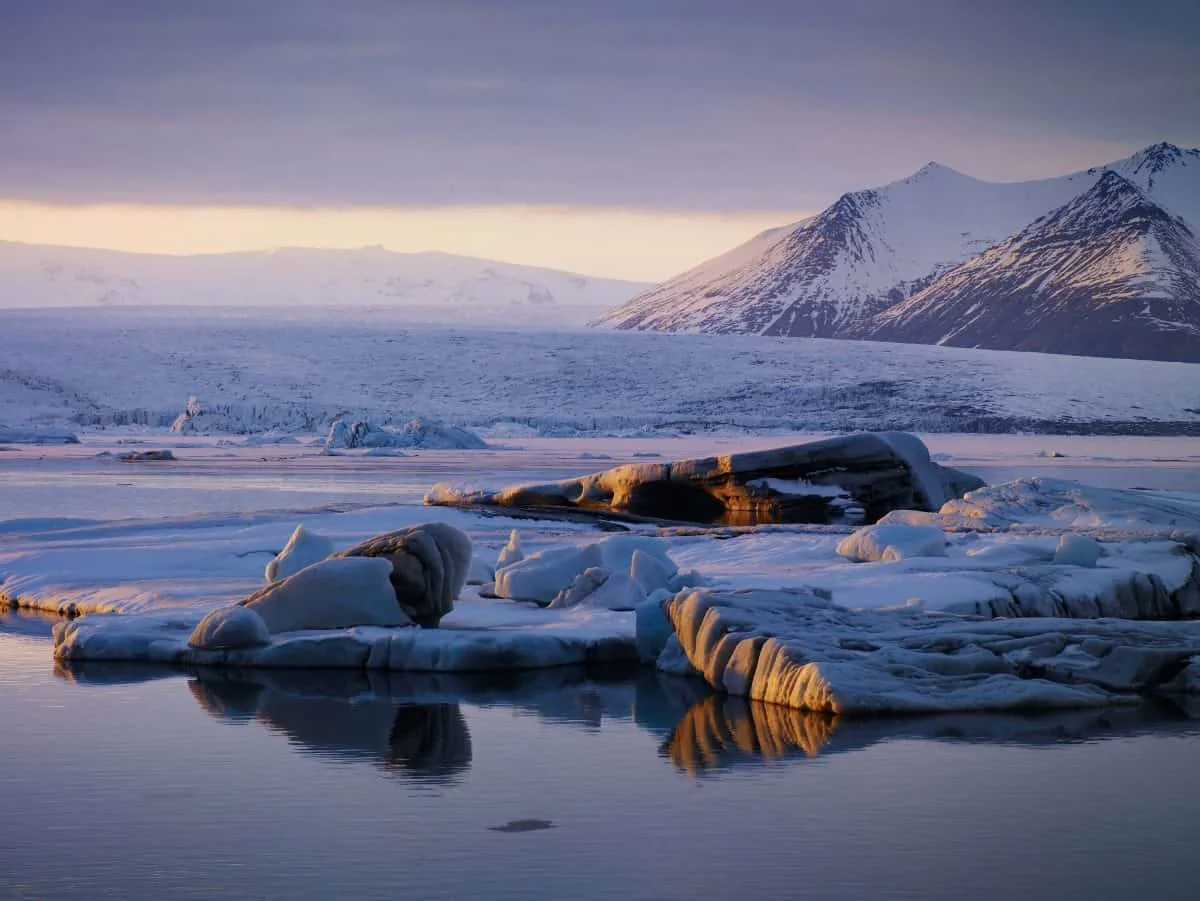 Jökulsárlón glacier lagoon is a large glacial lake in southeast Iceland, on the edge of Vatnajökull National Park and is a popular tourist destination. Situated at the head of the Breiðamerkurjökull glacier, it developed into a lake after the glacier started receding from the edge of the Atlantic Ocean. The lake has grown since then at varying rates because of melting of the Iceland glaciers. It is now 1.5 kilometres (0.93 mi) away from the ocean's edge and covers an area of about 18 km2 (6.9 sq mi) and is easily one of the best places to visit in Iceland.
off the beaten path alternative: Fjallsarlon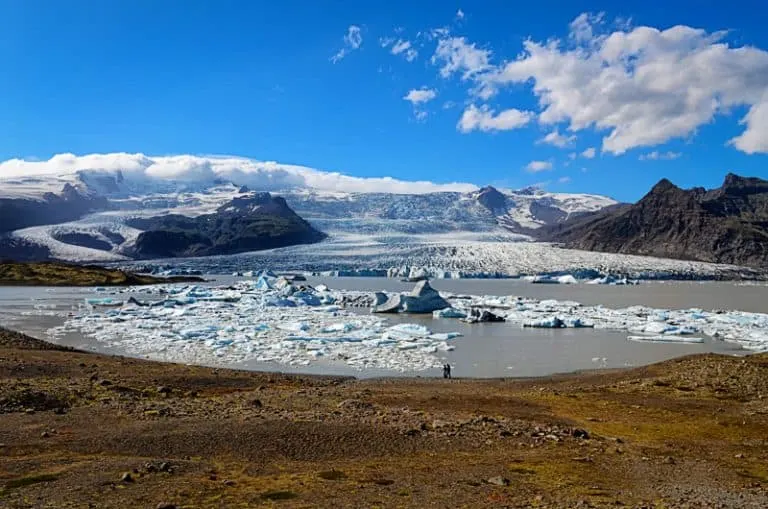 Only about 20 minutes away from Jokulsarlon you'll find another glacier lagoon, Fjallsarlon – it's much quieter but no less beautiful, and a perfect day trip from Reykjavik
.
Skaftafell Ice Cave

Skaftafell ice cave Vatnajökull National Park is located on the frozen lagoon of the Svínafellsjökull glacier. The centuries old ice coming down the slopes of Öræfajökull via Svínafellsjökull glacier has metamorphosed into highly pressurized glacier ice that contains almost no air bubbles. The lack of air means that it absorbs almost all visible light, apart from the blue fraction which is then visible to the naked eye and is absolutely stunning! It is one of the key places to go in Iceland + you can go ice climbing here! Who's up for an adventure?!
Solfara
No trip to Iceland is complete with taking a photo of the iconic Solfar Sculpture. The gleaming steel sculpture sits on Reykjavik's splendid waterfront that resembles a Viking long-ship is known as the 'Solfara' or 'Sun Voyager.' The striking landmark was created by Jon Gunnar Arnason and honors Viking travels. It's also one of the top things to see in Iceland and certainly one of the most iconic.
off the beaten path alternative: Vatnsnes Peninsula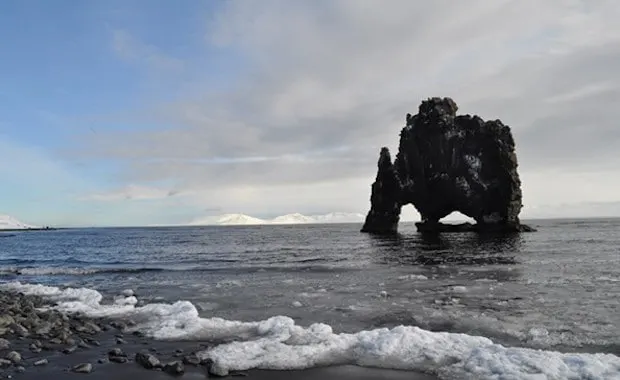 Not a man-made sculpture, the basalt stack known as Hviterskur sits on Iceland's Northern coast – and should be on everyone's Iceland To Do List! The Peninsular is one of the hidden gems Iceland and is a magical place where the wild horses out-number the local population, and where one of the largest seal colonies parade along black sand beaches. It's one of the Least Instagrammed Places on Earth – and I'm sure it won't stay that way for long! It's definitely just one of the many incredible attractions in Iceland!
RELATED: If these incredible things to do in Iceland have tickled your tastebuds for more, check out these 30 more amazing things to see in Iceland.
.
How to Plan Your Trip
Read this if you are curious about what to wear in Iceland
Get Great Flight Deals
Iceland is easiest reached from North America, Canada or Europe, where there are multiple flights to Iceland daily. Flights from the Middle Eat, Asia or Australia will need a stopover somewhere in Europe.
Compare Flights Now and make your dream trip to Iceland a reality.
TRAVEL TIP –
Download the
FREE SkyScanner App
and have cheap flights at your fingertips whenever you want to take to the skies!
Hire a Car
Car Rentals can be expensive – use HolidayAutos to get the best deal from 20+ providers!
RELATED:
If you're planning a road trip, take a peek at our
Road Trip Packing List
to make sure you have everything you need to keep you – and the car – happy, healthy and on the road!
.
Where to Stay in Reykjavik

Conveniently located in the centre of the city, this 4-star hotel makes for an ideal base in Reykjavik. Only a short stroll from Radhus Reykjavikur, it provides modern rooms equipped with a telephone, a mini bar and a desk.
Apotek Hotel Reykjavik by Keahotels has 45 well-appointed rooms that are equipped with a range of essential amenities to ensure guests have a comfortable stay. The bathrooms feature a shower and come with a hair dryer.
Like more info? Click to Read Trip Advisor Reviews

The hotel is situated in Reykjavik and is close to local attractions. It also offers meeting rooms, a coffee bar and a 24-hour reception.
Reykjavik Lights Hotel offers unique rooms equipped with cable/satellite channels and a hair dryer, plus all the essentials to ensure an enjoyable stay.
Like more info? Click to Read Trip Advisor Reviews

Centrally located, Thor/Rental Guesthouse offers easy access to Reykjavik's main tourist and retail hot spots. Just a short stroll from The Sun Voyager, it provides comfortable rooms equipped with a desk.
Thor/Rental Guesthouse Reykjavik's neighbourhood is known for its nightlife and guests will be spoilt for choice when it comes to dining and bar options. The guest house also serves breakfast each day.
Like more info? Click to Read Trip Advisor Reviews
If you have specific requirements, click through to the Iceland Accommodation section and narrow down your results with your own preferences to find some coolest places to stay in Iceland. inc Hostels in Iceland.
Where to Stay in Akureyri

Hotel Nordurland by Keahotels provides a comfortable setting when in Akureyri. It is conveniently positioned for those wishing to visit local attractions and is located in the heart of Akureyri's entertainment district with restaurants, cafés and nightlife on the doorstep.
Ideally situated, the hotel is just a 10-minute car ride from Akureyri Airport.
Like more info? Click to Read Trip Advisor Reviews

Hotel Akureyri is a modern setting while in Akureyri and is close to everything the area has to offer. It offers a laundry service and limited hours room service, and is an easy stroll from the Akureyri Art Museum and Akureyri Junior College.
The area surrounding Hotel Akureyri is well-known for its vibrant nightlife, with a wide range of places to go for a drink or dance. Akureyri Airport is under a 10-minute drive from the hotel.
Like more info? Click to Read Trip Advisor Reviews

Set in Akureyri, the hotel is a short walk from the Akureyri Art Museum and provides a swimming pool. It is ideally positioned for those wanting to visit the area's popular attractions.
The modern rooms at Icelandair Akureyri have wireless internet access and all the necessities for a comfortable stay and offers easy access to the airport
Like more info? Click to Read Trip Advisor Reviews
...
I hope you are no longer wondering what are the best places to visit in Iceland and our Ultimate Iceland Bucket List has given you some ideas of the top things to do in Iceland along with some off the beaten path alternatives to help you explore Iceland and make your trip the best one ever! And don't forget to grab these everyday travel essentials before you go
Thank you to Guide to Iceland & Iceland Tourism for the use of the amazing photographs in this post.
And if you like this article, don't forget Pin & Share! (Psst. click the P in the side bar to see all of the awesome pins available for this post. Full disclosure – I got a little carried away!)
READY TO EXPLORE MORE OF EUROPE? YOU MIGHT BE INTERESTED IN THESE ARTICLES
Hi There! Thanks for reading my Iceland travel guide to Incredible Iceland Highlights (+ Off The Beaten Path Alternatives!). I just wanted to let you know that this post contains affiliate links, which means if you purchase something after clicking a link, I may get a small commission – which is at absolutely no cost to you. If you enjoyed this article and are going to be searching for some of the things I mention anyway, I would love it if you could click through from the links above & thank you in advance! Read my full Disclosure here.