Visiting Iceland? Don't miss this round-up of top Iceland Travel Tips from people who have been there. Be prepared & don't make the same mistakes they did!
The land of fire and ice is on practically everyone's travel list and with all the cheap flights through Wow Air and other short-haul European carriers, who can blame people for flocking to this incredible part of the planet?!
But once you have planned your trip and picked your dates you might need a few of these Iceland Travel Tips (or maybe all of them!) to make sure your dream trip goes off without a hitch!
We've got tips a whole range of tips for visiting Iceland which pretty much covers everything from driving to campervanning, suicidal sheep to sneaker waves, things to do to dining out (or dining in as the case may be!) and not forgetting how to find and photograph the Northern Lights.
Intrigued? I bet you are! Keep reading and let's get you prepared for your Iceland trip with invaluable travel advice from those who have been there.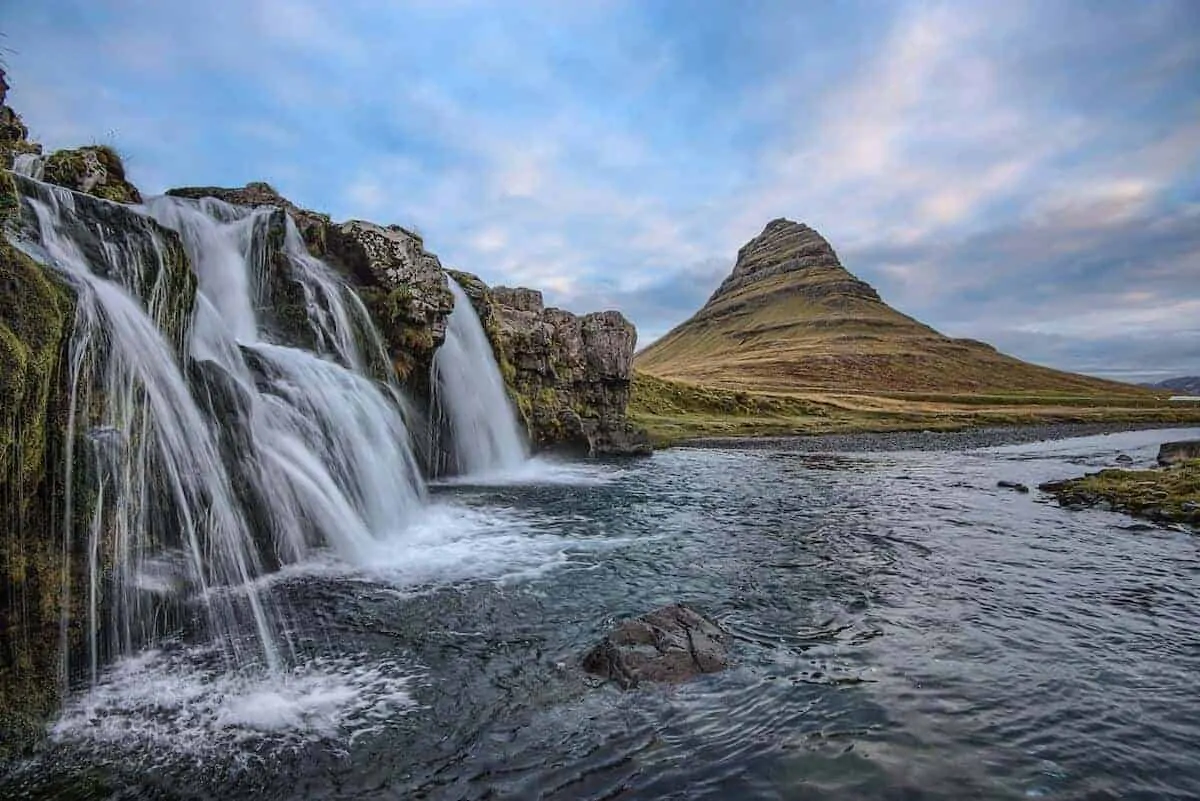 Disclaimer: Almost all posts on this site contain Affiliate links, and this one containing all the Essential Iceland travel tips is no different. This means that if you click on any of the links in this post (and make a purchase) I may receive a small commission at absolutely no cost to you. Each post is carefully crafted to (hopefully!) answer all your questions and recommendations are made where we believe they will improve your trip and help with your planning. As such we thank you in advance should you decide to click & buy. Read my full Disclosure here.


Iceland Travel Tips: Be aware of the Weather & Seasons
Iceland is subject to extreme weather swings
Shared by Me (Vicki from MakeTimeToSeeTheWorld)
They say if you don't like the weather in Iceland, wait 5 minutes. And it really changes that quickly.
Make sure you have extra layers and rain gear on hand (see our appropriate clothing section below), let your hotel know where you're headed, and check the weather forecast prior to any independent excursions.
Oh, and have a backup plan if the weather doesn't want to play ball!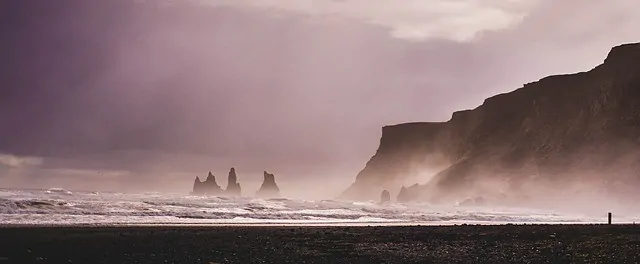 Where to go in Winter
Shared by Jessica from Independent Travel Cats
In the winter, some of the roads, trails, and attractions are inaccessible. We recommend that travelers focus on the western and southern parts of Iceland which stay the warmest and have the best-maintained roads and most open attractions.
This area includes the famous Golden Circle Route, Blue Lagoon, several waterfalls, and a glacier lagoon. We also recommend that those who plan to drive rent a 4-wheel drive vehicle with proper winter tires.
How To Get Some Sleep in Summer
Shared by Kaylie from Happiness Travels Here
While 24 hours of daylight during the summer (also known as the midnight sun) is great for long days of sightseeing it can play havoc with your sleep cycle. Blackout curtains are not the norm in Iceland, so invest in a good eye mask (sleeping mask) to block out the rays and get a restful night's sleep.
Still struggling to switch off in the summer months? Wearing dark sunglasses, whenever you are outside in the evening, will help trick your brain into thinking night is coming (even in the never ended daylight hours!)
.
Pre Book Everything
Shared by Maggie from Mags on the Move
Tourism in Iceland has exploded in recent years and the tourist industry is struggling to keep up. Simply put, there are far more tourists than there are places for them to stay, cars for them to rent, or spots for them on popular tours from Reykjavic.
It's gotten so bad that there have even been cases of tourists knocking on local doors looking for a free place to stay. Don't be that guy. A little planning goes a long way in Iceland and where at all possible, we recommend booking everying months in advance.

Planning a trip to Iceland soon? Plan ahead and Check Available Hotels Now | Arrange Car Hire | Compare hotel prices for later
.

Tips for Driving

Take Many Maps
Shared by Catherine from We Go With Kids
We planned to use a GPS with international maps as our main form of navigation in Iceland. However, we found that the GPS could not identify our first destination on the ring road (and then the Snæfellsnes peninsula) because it did not have an Icelandic keyboard.
To combat this we would recommend recording GPS coordinates for the destinations you intend to visit; take or buy a paper map and download an offline map through the Maps. Me app.
You can never have enough maps if you plan on driving the ring road!
Specify an amount when Filling up with Petrol
Shared by Ryazan from Everything Zany
Petrol stations in Iceland are automated and self-service. After our glacier hike in South Iceland, we had to top up our petrol on our way back to Reykjavik.
When you use the petrol pump, you have to set the amount (money) that you want to spend on your petrol or choose the option "fill up the tank". We chose the "fill up tank" option, petrol done.
We didn't realize that this option authorized our credit card the maximum amount (300 GBP per transaction) even if the total amount of petrol consumed was less than that.
The authorization will freeze your money for a maximum of 7 days.
RELATED:
We have already recommended that you Pre-Book everything and we really mean it. If you're looking for car hire
HolidayAutos
has the best deals.
Always Park your Car Facing into the Wind
Shared by Jennifer of Made All The Difference
Have you ever opened the door of your car and had the wind pull the door forward? Has the car door ever broken because the wind flung it forward so hard?
I had that experience on my winter Iceland road trip. Iceland doesn't have a lot of barriers to stop the wind so the wind can reach speeds 50mph. That is strong enough to break a car doorstop. After breaking my passager side door, I learned an important lesson.
Always park so the front of the car is into the wind. That being said, watch your fingers around the door frames. If the wind slams it closed, you could lose a finger(!) Rental cars sure do get a workout in Iceland!
.
Watch out for Suicidal Sheep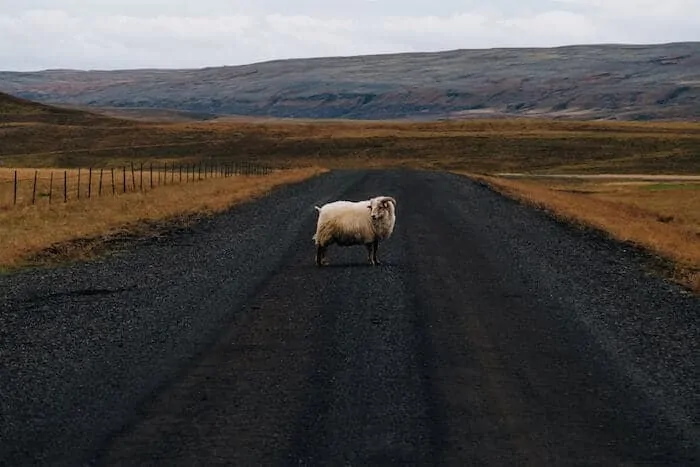 Shared by Nathan from Foodie Flashpacker
"Watch out for suicidal sheep" the car rental agent warned us he slid the set of keys towards me.
"Ummmmm… what do you mean?", I asked.
"The sheep here will run in front of your car without warning", he said. "It's like they have a death wish or are committing suicide", he continued.
We spent 10 days exploring the entire country by car and would frequently find herds of sheep lazily crossing the highway and gravel roads. As I would navigate the car between the herd I was always careful to go slow, leaving plenty of time to stop should a sheep jump in front of the car.
Fortunately, it was an issue we didn't have to deal with, unlike other unlucky renters who found out travel insurance doesn't cover damages from animals! The car rental agency definitely has a reason to warn people about the sheep with damage like that!
The local wildlife isn't all bad though. You'll also see plenty of Icelandic horses whilst you're out and about (you can even go horseback riding), but these are pretty road smart and usually friendly, so don't be afraid to get out the car and take a look at these amazing and unique creatures.
.
Campervan Tips
Setting Up & Living in Your Campervan
Shared by Nina from Where in the World is Nina?
Campervanning Iceland is essentially the best and cheapest way to see the country! It's definitely not for everyone though, and it takes some time to get used to everything.
My best tips would be to first get really organized the second you get the van. Separate your clothes in an organized way and keep it that way, where will your electronics live? What drawer is for dry goods?
Get everything in its place and actually stick to it! Nobody wants to lose an hour looking for a missing sock while visiting Iceland…
Next, you ALWAYS should keep your shoes up in the front seat. No matter what. You don't want to walk where you sleep.
Lastly, when you first get your camper van, it would be wise to check out what stuff the camper van company or your first campsite has.
There are often tons of free stuff like gas canisters, rice, oil, condiments, water bottles, and other nonperishables that you can grab for free, then go shopping for fresh stuff and whatever else you're missing.
On your last day, you donate all your leftovers to a campsite for the next person.
.
You Can't Free Camp in Iceland
Shared by Natasha from The World Pursuit
Before we arrived in Iceland we were expecting that we could just take our camper, park in any beautiful spot we wanted, and camp out overnight. We couldn't have been more wrong about our assumption.
It used to be the case that motorhomes and tents alike could camp anywhere they wanted in Iceland and throughout some National Parks. However, as tourism increased and more and more people flocked to Iceland the free camping certainly took a toll on the land.
Now it is the law that you have to camp at a designated campsite or have consent from landowners in Iceland. The new legislation is targeted at vehicles and land rights, not specifically tents or camping.
Meaning if you are hiking in the woods you can still pitch a traditional tent and sleep in sleeping bags in the Iceland wilderness, but that means you have to be on foot.
The good news is there are plenty of campsites around Iceland. Many stay open year-round, but in the high season, you should try to book in advance. Campsites provide basic facilities like a toilet, shower and maybe WiFi.
The cost for these campsites ranges anywhere from 1000-2500 ISK per person per night. Which, compared to free camping is expensive, but still much cheaper than a hotel.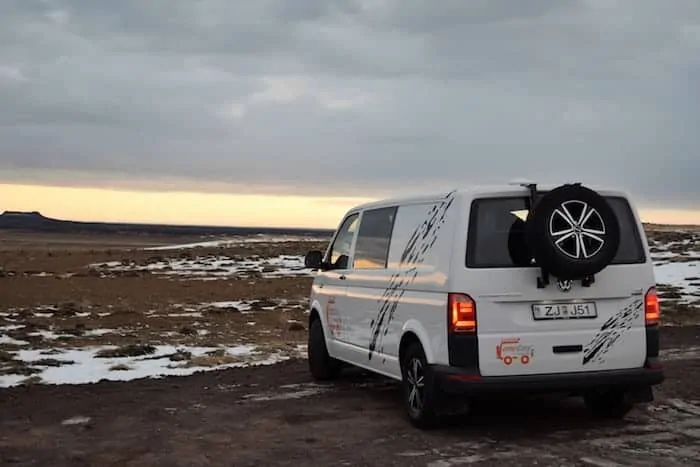 How To Stay Warm in Winter in your Camper/RV
Shared by Lotte from Phenomenal Globe
While Iceland doesn't necessarily get extremely cold, you do need to prepare when going on a winter road trip with a campervan.
First and foremost: rent a campervan with a heating system. This will keep you toasty warm during the long evenings and nights of the Islandic winter.
Secondly: all campervans have a small stove, so it's easy to heat up some water. Therefore, it's a good idea to bring plenty of tea and instant soup on your amazing adventure so that you can make a steaming cup to help you warm up after a hike in the beautiful Islandic landscapes.
Finally, and our top Iceland travel tip, is to bring a layer of thermos clothes you can wear at night. The heating system will do most of the work but in windy Iceland cold drafts are unavoidable. A Thermo outfit will keep you warm and comfy.
RELATED:
Ready to explore Iceland but don't want to self-drive or use limited public transport? We've put together a list of the
best day trips and tours in Iceland
to make sure you don't miss any of the natural wonders Iceland has to offer (like the Silfra Fissure, Thingvellir National Park and the range of wonders on the Icelandic Ring Road! – all are worthy of being included in your Iceland Itinerary!)
.
See a Different Side of the Main Attractions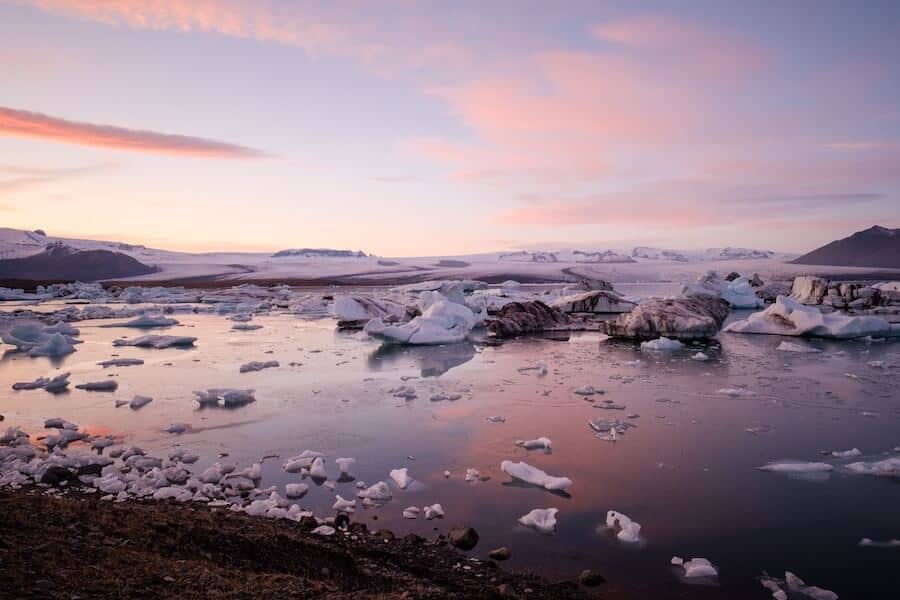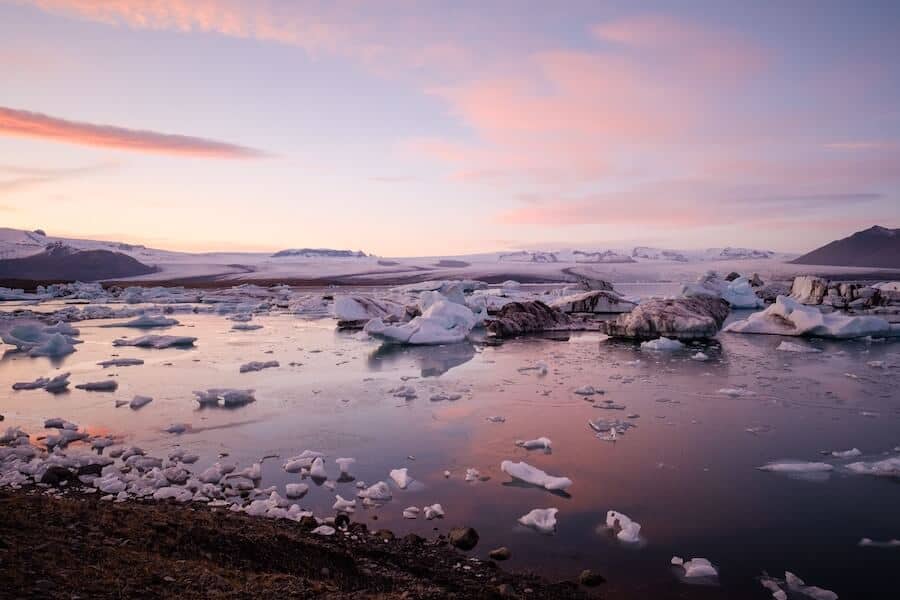 Have Breakfast at Jökulsárlón Glacier Lagoon
Shared by Collette from Roamaroo
Jökulsárlón is a popular tourist spot in Iceland, but one of the most unique ways to experience it is by having breakfast right in front of it.
You can do this either by driving your RV/Campervan there first thing in the morning or by camping there overnight. Simply back into a space that faces the lagoon, whip up some brekky and enjoy the serenity before all the crowds on tour buses with tour guides arrive.
NOTE: You can't just camp anywhere in Iceland (see above) but the lagoon does allow camping on-site (but only in Campervans or RVs as there are no toilet facilities for true 'wild camping')
.
Don't forget to explore Reykjavik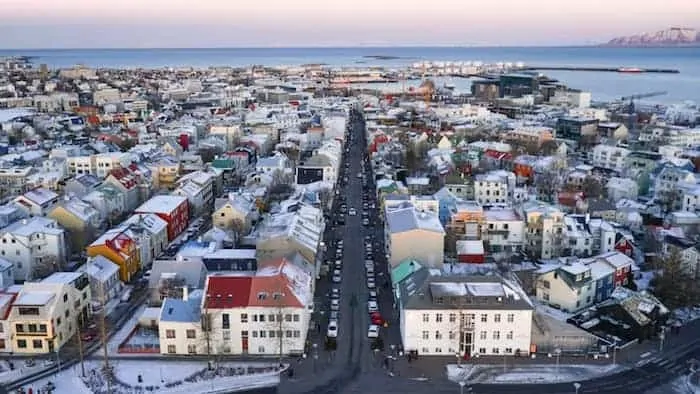 Shared by Bec from Wylde Family Travel
One of the best things we did in Reykjavik was a Walking Tour with City Walk Reykjavik.
Our experienced guide Eric took us to some of the best-hidden gems around the small city, told us the history of the people and the buildings…we even got to see the tree of the year! (Yep, tree of the year!)
Even though we visited in winter it was still a highlight of our trip and it was easy enough to stay warm as we walked with our 2 daughters. the best bit was we got the info from someone born and raised there!
.
There are plenty of Lagoons besides the Blue Lagoon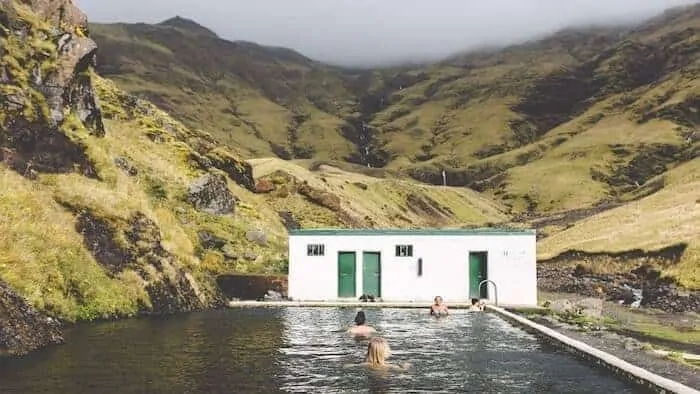 Shared by Me :-)
The Blue Lagoon is practically a right of passage for visitors to Iceland. A hot spring in the middle of a lava field, the florescent blue water has visitors flocking in the hundreds of thousands each year.
But what most people don't realize is that because of its volcanic landscape and position above two plates of the earth, Iceland has a multitude of hot spring and the Blue Lagoon is not unique. There are plenty of natural geothermic pools all over the country.
More well-known ones include the Nature Baths at Lake Myvatn in North Iceland or the Secret Lagoon near Flúði – but even more special is the number of free, natural hot springs located around the country.
.
But if you are visiting the Blue Lagoon – Make Sure It Is Open!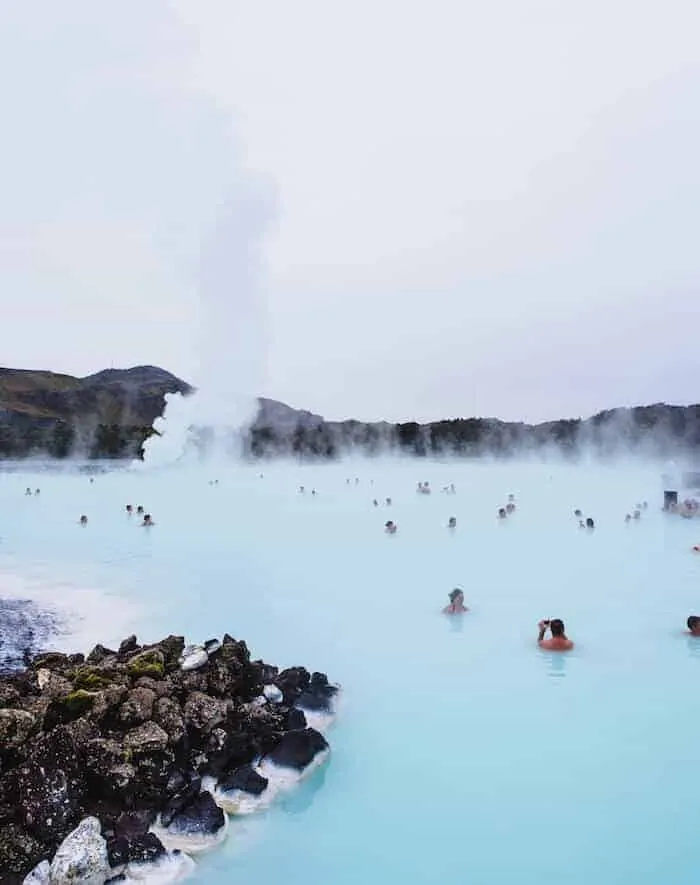 Shared by Elizabeth from Compass & Fork
One of Iceland's best-known attractions, these hot springs are subject to the weather and do close at times.
During winter, when we went to visit the Blue Lagoon, we were disappointed to find it closed. Due to heavy rains and cold weather, the natural temperature in the hot springs had lowered to the point the outdoor pools were not open!
So to avoid disappointment check the weather and perhaps call ahead (the website is not updated in real-time) to check if it is open if there have been heavy rains or if it is too cold.
RELATED:
Looking for more information about Iceland's incredible attractions? Take a peek at our ultimate
guide to the top things to do in Iceland
for inspiration (which includes the Icelandic highlands and other off the beaten path options)!
.
Iceland Tips for Finding & Photographing The Northern Lights

How to Find The Northern Lights
Download the Iceland Maps on Maps.Me (a free offline map app) and familiarize yourself with the
Iceland Met Office Website
– where you'll find the Aurora Forecast.
The Best time to see Northern Lights is when
It is dark
The sky is clear
The KP index is at least 2-3 (maximum is 9)
When luck is on your side.
How to Photograph The Northern Lights
When in Iceland, your camera is your best friend.
If you are planning on using a
DLSR camera
(and you should) there are several things to ensure great photos every time:
Take a rain hood. It rains, sleets and snows here and the waterfall spray is fierce. A hood helps to protect your equipment and keep the spots off the lens.
The impressive waterfalls in Iceland are also perfect for taking those milky, long exposure shots. A sturdy tripod and a bag of weights to hang from it to keep it stable are essential.
Filters are also a good idea to graduate the light.
And definitely practice your long exposure shots before you get to Iceland. There's a lot of other elements to compete with here and sometimes you only have a few moments to get that perfect shot.

Iceland Travel Tips: The Low-Down on Food and Drink
You Can Drink The Tap Water (Even Though It (Sometimes) Smells Awful!)
You can and should drink the tap water.
Iceland's water is so clean, that drinking from the taps alone could be considered overkill. For the most part, it is completely safe to drink from the country's streams and river systems, most of which originate from one of the island's glaciers.
That people buy bottled water is a point of irritation for Icelanders and has a negative impact on the environment (that goes for all plastic water bottles) – but some people insist on buying them. Please don't be that person.
The only thing to note is that sometimes, you need to let the cold water tap run a little while. This is because Iceland runs on geothermic energy – and the hot water in the country has a sulfur component that produces a rotten egg smell.
You'll notice it when you take a shower, but as long as the cold water from the tap is in fact cold, you won't notice it in your drinking water.