Have you always wanted to do a tour of Europe but not quite sure where to start? Feeling overwhelmed by choices about where to stop, how long to stay and how much will it cost? Then this post is for you! And if you haven't already worked it out, I like BIG action packed multi-destination trips – and this one is no different!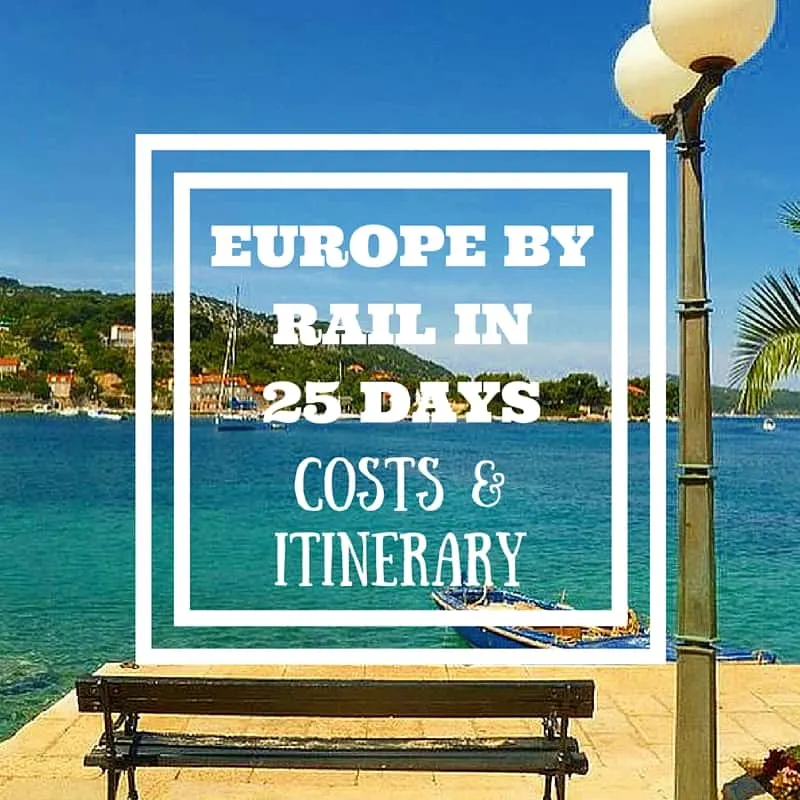 Join me as I tour 10 major European cities by train on a budget of £50/$70USD/$90AUD per person per day.
Europe By Rail in 25 Days: Costs & Itinerary
First off, lets cover the cost of the rail travel. We used a rail pass that allowed 10 days of travel in 22 and if you don't want the hassle of booking each train individually then you'll want to pick yourself up one of these. But be warned – there are two websites which sell these Rail Passes and where you live will have a huge impact on the price you pay!
InterRail or EURail?
Interrail is by far the cheaper option – but is only available to European residents. A 10 day in 1 month travel pass will cost €374 (£295GBP/$420USD/$555AUD) (all prices correct @ March 2016 & not including discounts)
Alternatively, a EU Rail pass for the 10 days in 2 months (the nearest equivalent to the Interrail pass) would set you back €741 (£580GBP/$825USD/$1105AUD). I'm sure you can see the difference for yourselves! I personally think this is extortionate – and I'll offer an alternative below, but first lets look at what the difference is between the two tickets (apart from the price).
So, what is different? Well, not much really. The stand out for me is that an Interrailing pass 'only' allows you to travel in 2nd class carriages – whereas the EU Rail Global pass is for 1st & 2nd class travel. (with no option for 2nd class only). Now, if you were travelling through Asia by train, 1st class (or even 2nd class!) would be a blessing – but in Europe? The rail network is more than adequate – in fact, it's pretty good! Plus the fact that as countries in Europe are relatively small (in the grand scheme of things), any train journey you take is not likely to last for more than a few hours. Do you really need to spend all that extra money to sit in a 'nicer' seat?
I wouldn't. But that's just me. I'm happy to buy a pass and pay a premium where it offers good value and I'm feeling too time poor to check the prices for each journey individually – but I would be pricing this one very carefully and doing a full comparison before jumping in. It's amazing how spending an extra 30 minutes to check each journey individually could end up saving you a couple of hundred dollars.

Alternative to EU Rail
Book Everything Separately
There are lots of sites to do this. Just type 'book train journeys in Europe' into Google and there are hundreds of options. One of the better ones in RailEurope – as this provides a selections of trains on any given day and it is easy for you to spot the cheapest time to travel. Obviously this kind of extra 'work' won't sit well with some people who just don't want the hassle of making 10 separate bookings – but I like to make sure my money goes as far as it can – and if I had to book separately to save a few hundred dollars, I would.
The Test
Running my suggested route through this website and adding up the cost of each ticket proved my point, and showed that the cost of my tickets would be only €530(£415GBP/$595USD/$784AUD) – and this was without the early booking discounts that you can get for purchasing tickets a couple of months in advance. (Check the site for current offers). If you're planning to explore Europe by rail – being a planner and booking your tickets in advance will save you money.
So, with that out of the way, lets go!
The Route
Stop 1: Amsterdam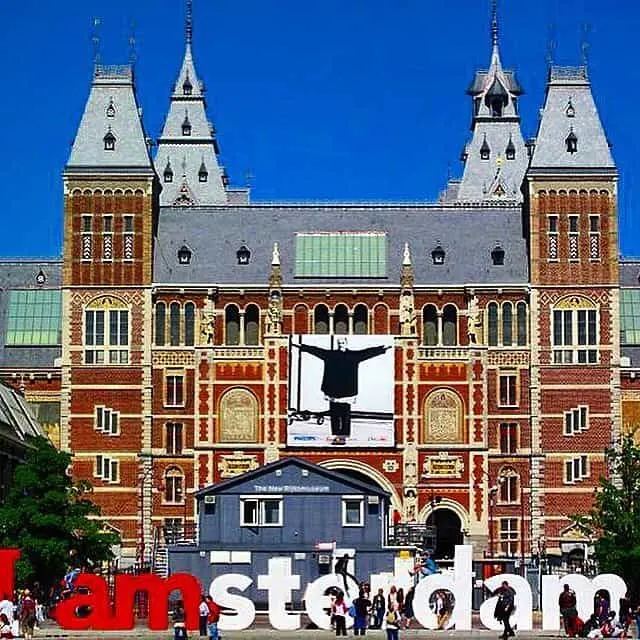 How Long to Stay: 3 days
What Not to Miss: Walking Round the Red Light District (Free); Ann Frank Haus (€8.50); House of Bols Cocktail Museum (€15 – best 15 Euros you will spend on a museum!); Sex Museum (€4); Go to the top of Nemo Building for the view over Amsterdam (Free); Casa Rosso (€35); Visit the IAmsterdam letters behind Reijsmuseum (Free); 1 hour Cruise of the Canals (€8)
Time to Next Stop: 6 hours 20 minutes
.
Stop 2: Berlin
How Long to Stay: 3 days
What Not to Miss: Berlin Wall (Free); Reichstag (Admission is free but registration is required to secure entry); Brandenburg Tor (Free); Alexanderplatz & World Time Clock (Free); Holocaust Memorial (Free); Museumsinsel (Free to walk around or €12 to enter site); Checkpoint Charlie (Free)
Time to Next Stop: 4 hours 30 minutes
.
Stop 3: Prague
How Long to Stay: 2.5 days
What Not to Miss: Lennon Wall (Free); Prague Castle – including changing of the guard, gardens and cathedral (Free); Astronomical Clock (Free); Tyn Church (Free); Charles Bridge (Free); Communist Museum (€7)
Time to Next Stop: 9 hours (via overnight train)
RELATED: Overnight trains are a great way to save time when traveling through Europe. Take a peek at the Best Overnight Train Journeys in Europe and see if there is one that will fit into your own route!
.
Stop 4: Krakow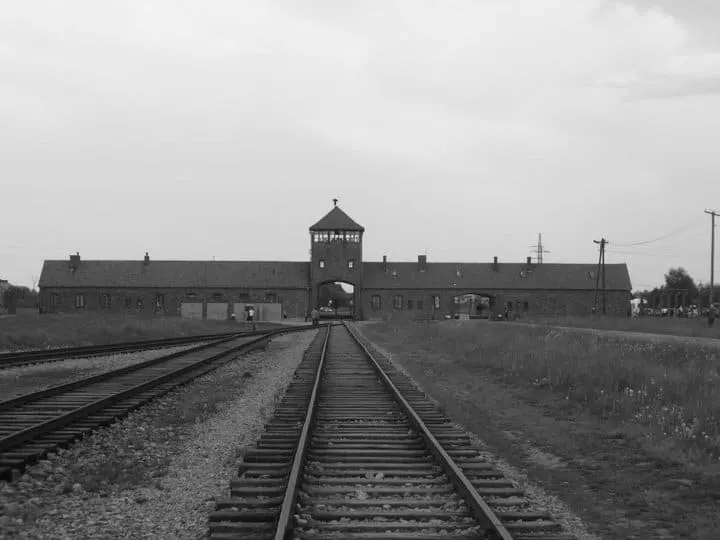 How Long to Stay: 2.5 days
What Not to Miss: Rynek Glowny – Market Square (Free); St Mary's Basilica (Free); Wawel Church/Cathedral/Castle (Free); Wieliczka Salt Mine (€20); Auschwitz & Auschwitz-Birkenau (€30)
Time to Next Stop: 10 hours (via overnight train)
.
Stop 5: Budapest
How Long to Stay: 2.5 days
What Not to Miss: Chain Bridge (Free); Parliament (Free); Fisherman's Bastion (Free); Castle Hill/Buda Castle (Free – there is a funicular(€3.50) if you don't want to walk up!); Széchenyi Thermal Baths (€15); Hosok Square (Free); Shoes on the Danube Bank Monument (Free); Gellert Hill & Freedom Monument (Free); St Stephen's Basilica (Free)
Time to Next Stop: 2 hours 25 minutes
.
Stop 6: Vienna
How Long to Stay: 2.5 days
What Not to Miss: Stephansdom & St Stephens Cathedral (Free); Take the No1/2 tram (or follow the tram tracks) around Ringstrasse and take in the glorious buildings of the Rathaus, Parliament, Burgtheater & Postparkasse (Free); Take a day trip out to the Wachau Valley for a bike & wine tour – so much fun! (€65 inc bikes, lunch & wine).
Time to Next Stop: 7 hours 20 minutes
.
Stop 7: Venice
How Long to Stay: 3 days
What Not to Miss: Piazza San Marco, Basilica & Campanile (Free); Gondola on the Grand Canal (this varies dramatically in price but we did this for €1!!); The Arsenal (from outside Free); Rialto Bridge (Free); Ponte dei Sospiri – Bridge of Sighs (Free); Vaparetto (public ferry system for getting around) (from €8 single trip; if requiring multiple journeys (if your staying on Lido for example) a Tourist card offers better value €20 for 1 day/€30 for 2 days etc).
Time to Next Stop: 2 hours
.
Stop 8: Florence
How Long to Stay: 1.5 day
What Not to Miss: Santa Maria del Fiore Cathedral (Duomo) (€15 – which includes Campanile de Grotto (climb to the top for that iconic Florence view); Piazza Michaelangelo (Free); Plaza della Signoria (Plaza where they Academia Museum and the famous State of David is located) (€15 without tour); Ponte Vecchio (Free); Florence Segway Tour (€75)
Time to Next Stop: 1 hour
.
Stop 9: Pisa
How Long to Stay: 0.5 day
What Not to Miss: Piazza del Miracoli (Free) including The Leaning Tower, Cathedral & Baptistry (tickets to go inside start at €49 – we were happy to view everything from outside!)
Time to Next Stop: 2 hours 30 minutes
.
Stop 10: Rome (inc. Vatican City)
How Long to Stay: 4 days
What Not to Miss: The Top 15+ Things to See in Rome inc Colosseum (Free – we didn't go inside); Pantheon (Free); Piaza di Spagna & Spanish Steps (Free); Trevi Fountain (Free); Circus Maximus (Free); Capitol Hill (Free); Piazza Venizia & Victor Emmaneul Monument (Free); Piazza Navona inc Fountania dei Quattro Fumi (Free); Vatican City inc – Piazza di San Petro (Free) St Peters Basilica & Dome (€5); Vatican Museum inc Sistine Chapel (€16)
RELATED: Check out these tips for visiting Rome to make your trip go smoothly and if you want to know more about the Vatican City – one of the smallest countries in Europe – check out this post!
So there you have it – 10 major European cities in 25 days! Talk about an adventure! But how would you feel if I added an extra stop? When we did this trip we took a train from Rome down to Bari on the Italian coast – and also one of the best food cities in Italy – (4 hours – Stop 11) and caught an overnight ferry to Dubrovnik, Croatia.
.
The Europe By Rail Add On
Time to Next Stop: 10 hours (overnight Ferry) (€80 pp)
Stop 12: Dubrovnik
How Long to Stay: 1-2 weeks.. or forever.. it's just so beautiful..
Click for suggestions of where to stay in Dubrovnik.
What Not to Miss: The Best Things to do in Dubrovnik include: The Old City (Free); Walking the Walls of the Old City (€16); Day Cruise to the Elapiti Islands (Lopud/Kolocep/Sipan) (€45 inc lunch); Day Trip to Montenegro – because why not add an extra country whilst you're in the area?! (€50); Ferry to Lokrum Island (€6.50); Cable Car to the top of Mount Srd (€16) Sit on the (any) beach (Free).

And that's it! My Europe by Rail 25 day+ Odyssey! And if you want to know more about each of the destinations listed – click through to the individual city guides linked above :-)
In the meantime – Have you traveled Europe by train? Or is it something you have always wanted to do? Tell me all about your thoughts and experiences in the comments below.
And if you liked this article, please click the share bar & tweet, pin or share it? I'd really appreciate it :-)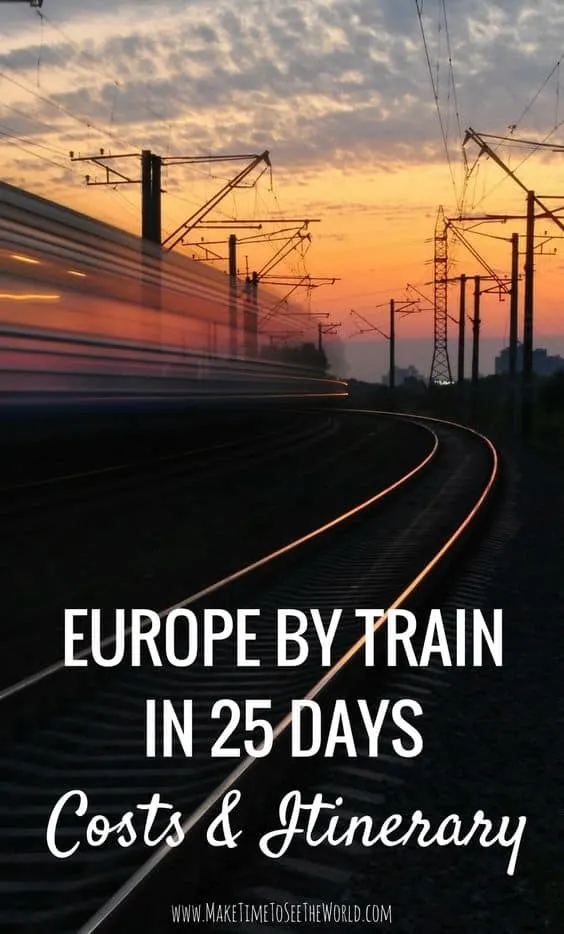 IF YOU ARE READY MORE TRAVEL INSPIRATION, YOU MIGHT BE INTERESTED IN THESE RELATED POSTS, RECENT ARTICLES, TRAVEL HACKS AND TRAVEL TIPS POSTS:

Hi There! Thanks for reading our post about the Europe By Rail in 25 Days! I just wanted to let you know that this post may contain affiliate links, which means if you purchase something after clicking a link, I may get a small commission – which is at absolutely no cost to you. If you enjoyed this article and are going to be searching for some of the things I mention anyway, I would love it if you could click through from the links above & thank you in advance! Read my full Disclosure here.
And THANK YOU for reading the MakeTimeToSeeTheWorld Travel Blog.