Amsterdam. A town referenced by it's red light district and legal cannabis, it's safe to to say that it's stereotypical visitor is looking for something a little different to traditional tourist activities. Yes, there are cruises along the canals, and world class museums to explore, but a lot of people are looking for the salacious. From trying a space cake in one of Amsterdam's famous coffee shops, to a stroll past scantily clad women in windows lit up along the canal each night, Amsterdam offers people a peek into an erotic sex-fueled world whilst leaving it entirely up to the individual to decide how far down the rabbit hole to go. Join me for a tour of the best museums in Amsterdam that celebrate sex, drugs, beer & cocktails!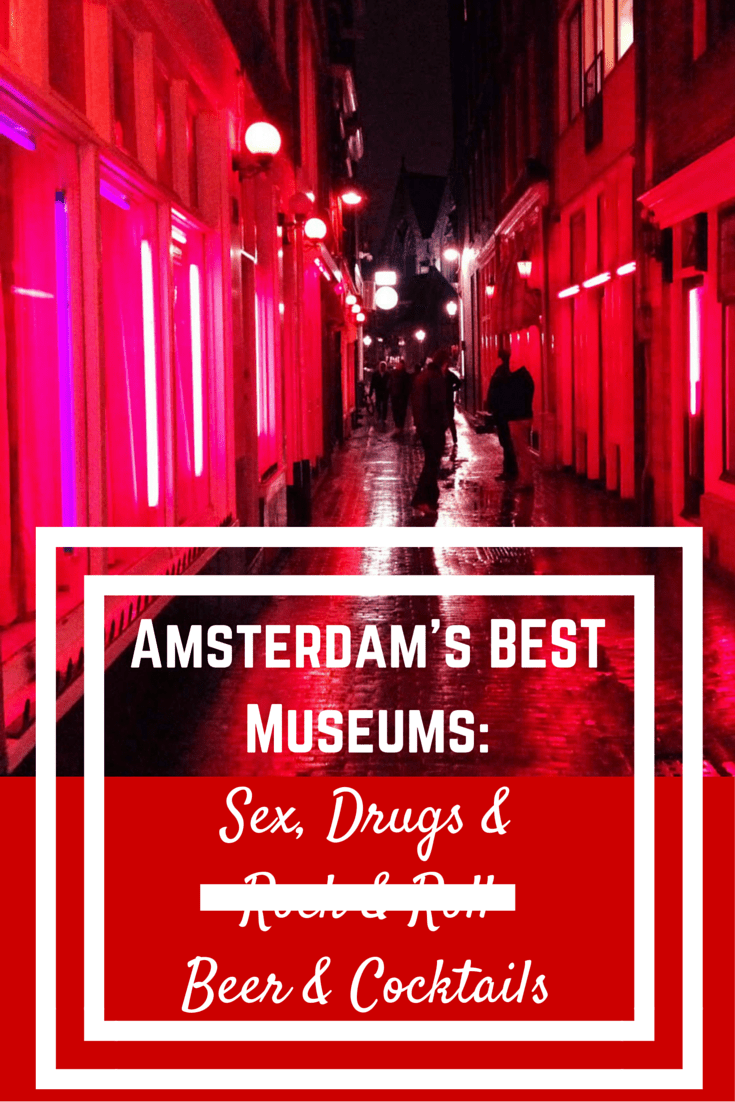 [tocheading_levels="2″]
The Sex
Let's jump right in. Amsterdam is the erotic capital of the world – and they have a fair few ways of showing it. From the souvenir shops selling kiss-me-quick memorabilia and the sex shops selling lingerie and toys to the windows along the canal selling peep shows and the darkened doorways leading to people selling, well, everything else. There are two 'museums' however, that try to take the taboo out of all of these: The Sex Museum & Casa Rosso – also known as The Pink Elephant.
The Sex Museum
The Sex Museum declares it is the world's first and oldest sex museum and is a "leading museum on the theme of sensual love with an extensive collection of erotic pictures, paintings, objects, recordings, photographs and even attractions"
Let me tell you that if you are in any way a prude, the sex museum is not for you. But for those that don't mind a bit of a giggle, spend a few Euros and walk through a 'museum' that displays photographs and sex toys throughout the ages, along with some interesting mannequins, a few giant penis statues and is accompanied by a soundtrack of muffled sex noises. I guarantee – you'll have never been in a museum like it!
The Pink Elephant (Casa Rosso)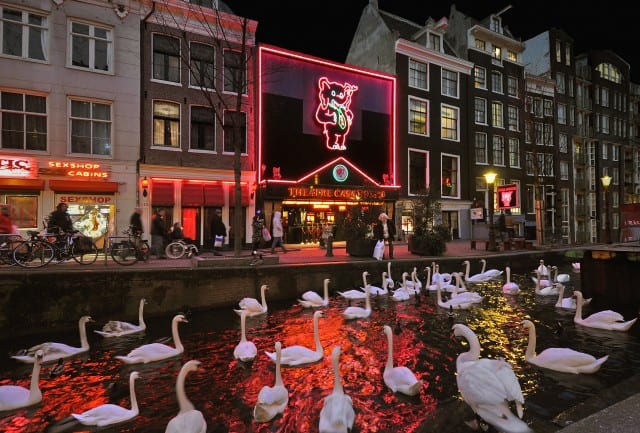 Not for everyone, but a live sex show can be considered the epitome of a visit to Amsterdam. After taking an obligatory walk around the red light district during the evening, the Pink Elephant is the safe option of experiencing the sex industry without it being too seedy.
Set in a 180 seat theater there are various 'performances' throughout the show ranging from lighthearted audience participation with individual performers to full sex on a revolving bed.
Don't expect romance! It's a mechanical, co-ordinated affair and to be honest at some points, comical – although I don't think that's what the performers are going for…
The Drugs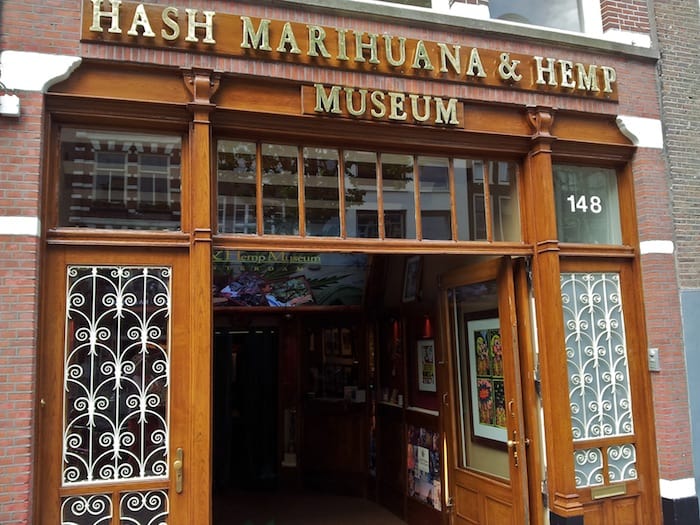 As out there as it sounds, this museum is well presented and well informed. It is one of the most important museums dedicated to Cannabis in the world and houses unique exhibits around hemp, including the history of hemp and explaining exactly what marijuana is. One of the most interesting exhibits is the one that catalogues the 'war on drugs' against marijuana over the past 80 years and illustrates prohibition across the world. In addition to these exhibits it functions as a knowledge center and facilitates scientific research. Take an audio tour and you'll understand the importance of hemp in modern society and why Amsterdam has embraced it with open arms.
RELATED: Looking for a more relaxed setting (and where you can actually get your hands on some goodies – check out this Amsterdam CoffeeShop Guide for locations and menu options!
The Beer
Heineken Museum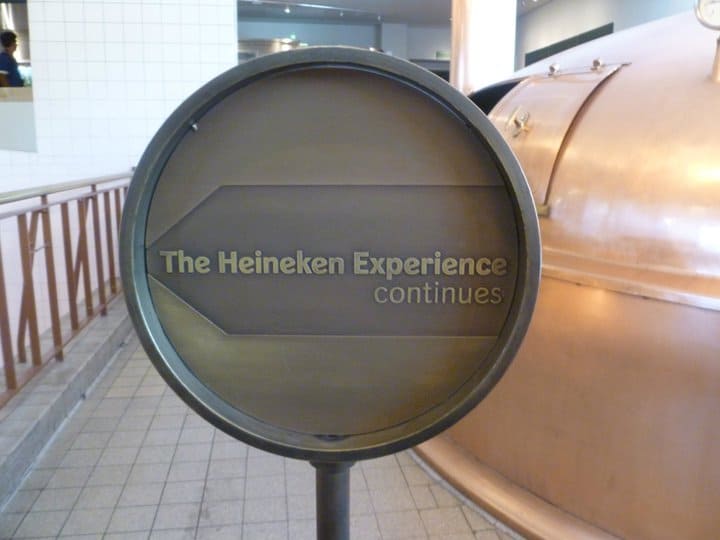 Beer lovers unite and enjoy the Heineken Experience!
Housed in the original brewery building built in 1867, it remained operational to 1988 when a larger facility was built.
The museum is over four levels taking you through the process of brewing beer, offering product samples in the tasting room – which my partner particularly enjoyed as he got double serves as I'm not a beer drinker – and a high tech multimedia area where you can make your own music or star in your own video! The tour is informative, fun and reflects the history of the brand through old marketing memorabilia and brewing techniques.
.
The Cocktails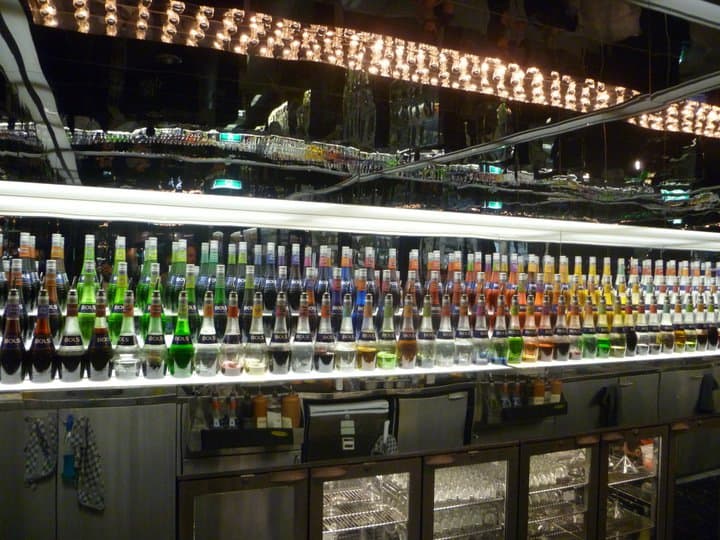 The House of Bols is possibly my favorite museum in the dam.
Its classy and oozes cool – from the minute you walk into the old building to sampling a cocktail at their mirrored bar at the end of the tour – every exhibit you visit tests your senses in the most wonderful way. Telling the story of Lucas Bols, the museum is interactive, engaging and a winner of the Dutch Design Award for the Best Exhibit & Experience – you'd be crazy not to love it!
So there you have it, a tour of the best museums in Amsterdam celebrating all things sex, drugs & beer & cocktails. Did you have fun?
Let me know if the comments if you have been to any of these museums – or if you have found their equivalent anywhere else in the world. Would you recommend them?
related: This post is part of my EUROPE BY RAIL IN 25 DAYS series. want to know where else we go? check out my 48 hour guides for Amsterdam, Berlin, Prague, Krakow, Budapest or Vienna!
h
Amsterdam's Best Museums: Sex, Drugs, Beer & Cocktails!
was last modified:
September 12th, 2020
by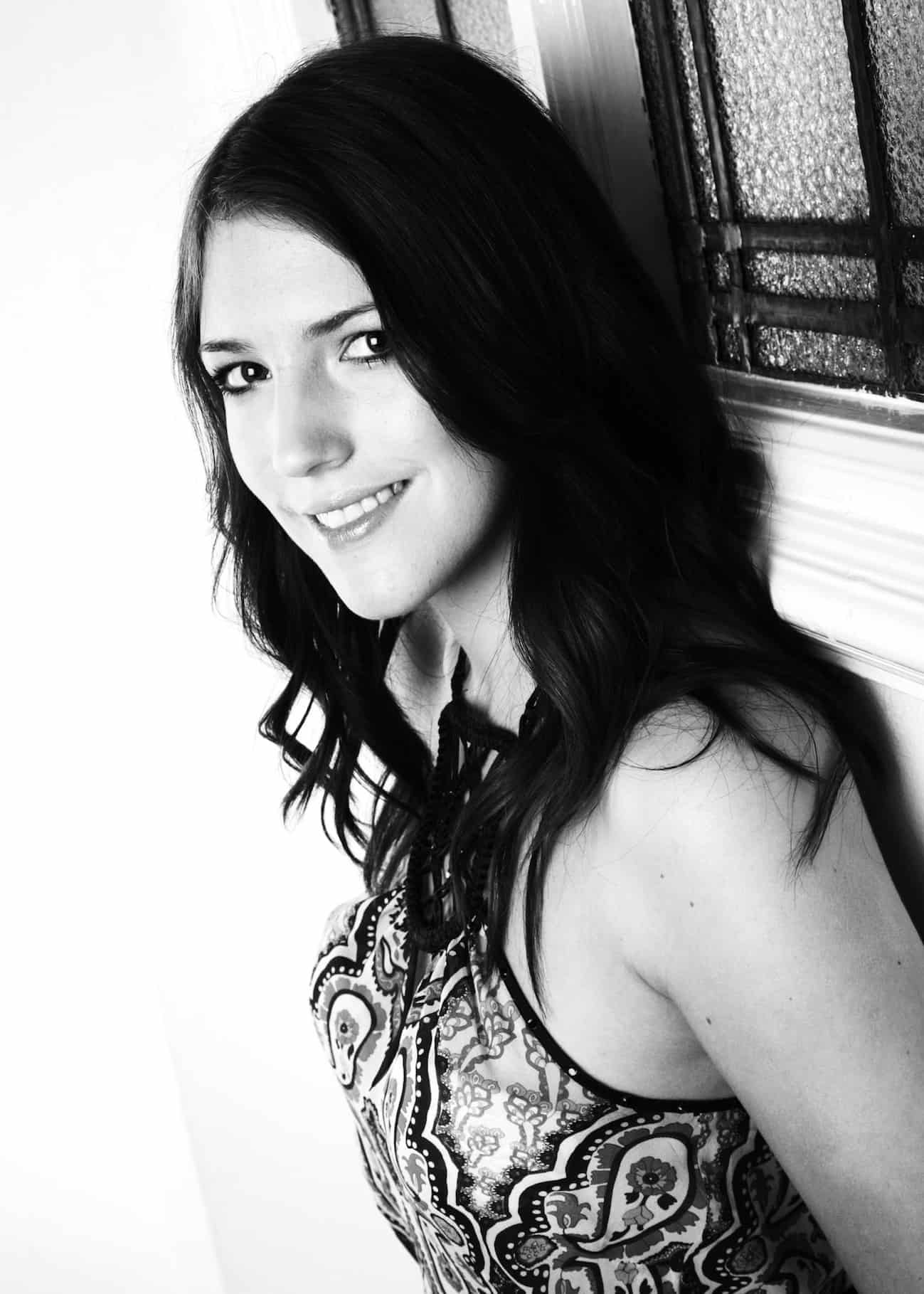 Vicki is the Lawyer turned Content Creator, Editor-in-Chief and all round Boss Lady at MakeTimeToSeeTheWorld.
She has lived and worked in 7 different countries and started the site to show everyone that it is possible to travel whilst holding down a full time job (because not everyone can – or wants to – quit and walk away from it all).
Her style of travel has always been to get the best out of a destination as a time poor traveler making the most of limited vacation days and all without breaking the bank; BUT she does know where to save and where to splurge to have the most incredible travel experiences – such as luxury hotels and over-water bungalows, safaris, spas and more(!) – where the situation calls for it.
To see where Vicki's work has been featured online, visit our Featured Elsewhere page.
– and if you are a travel brand who would like to find out how to work with Vicki, contact her here.