Krakow is a truly beautiful city and perfect for a weekend break. I'll admit that many claim it is over-hyped and it doesn't have as many 'attractions' as other European cities (like Berlin or Amsterdam) but (being a history lover) I couldn't imagine a European Tour without it. Read on for a run down of the top things to do in Krakow, where to stay, and the best day trip ideas!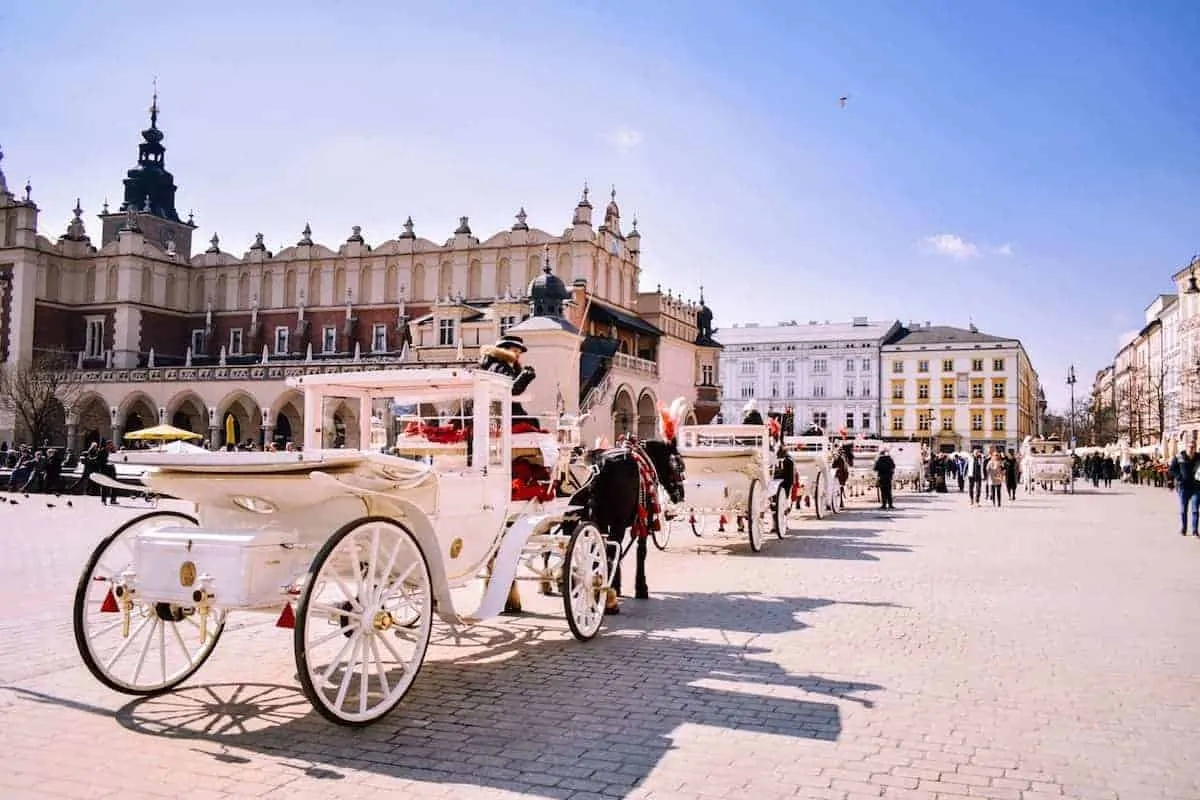 Krakow if full of beautiful architecture, awesome food and a heap of history. Although not Poland's Capital City (that's Warsaw – but you knew that) it is Poland's Capital of Culture – and was the European Capital of Culture in the year 2000.
There are heaps of cool things to do in Krakow and it's a great place to base yourself for multiple different day trips from Krakow to help you explore the region.
RELATED: This is the fourth stop on my 'Europe By Rail in 25 Days' Tour. Click the link to find out all about it!
.
Cool Things to do in Krakow

Rynek Glowny (Market Square)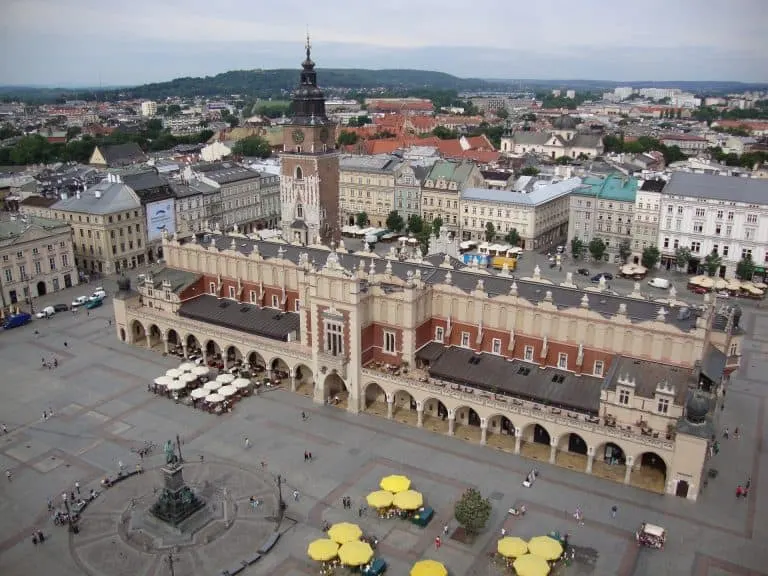 At 40,000m2 it is one of the biggest medieval squares in Europe and THE central space in Krakow. Home to both the Cloth Hall (see below) and minutes from St Mary's Basilica (picture below) it is a great place to start your day.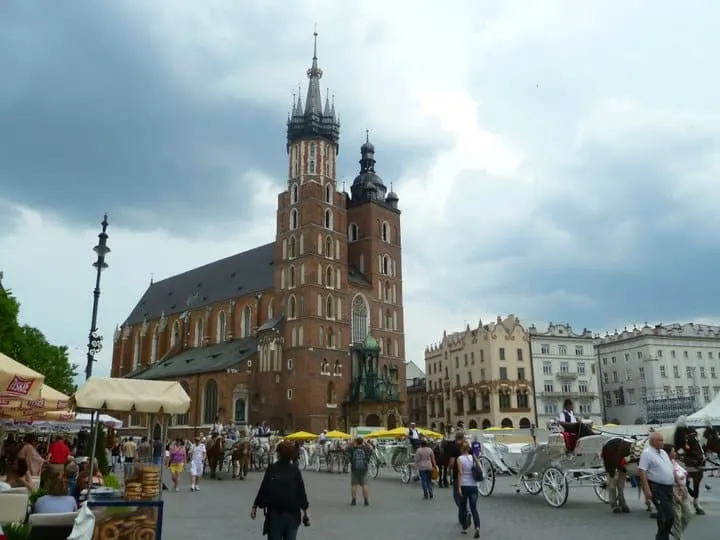 .
Wawel Castle/cathedral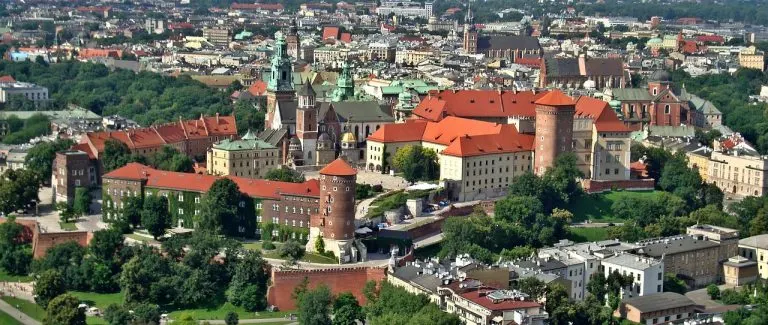 Once the residence of the the Polish monarchy, it is now the premier art museum in Poland. Add in that there is a Cathedral and other structures on site to explore and you can easily while away a couple of hours photographing this gothic marvel.
RELATED: If you're looking for another great elevated viewpoint, head to Kosciuszko Mound – it's just to the west of the city and offers some incredible views!
.
Kazimerz – Explore the Jewish Quarter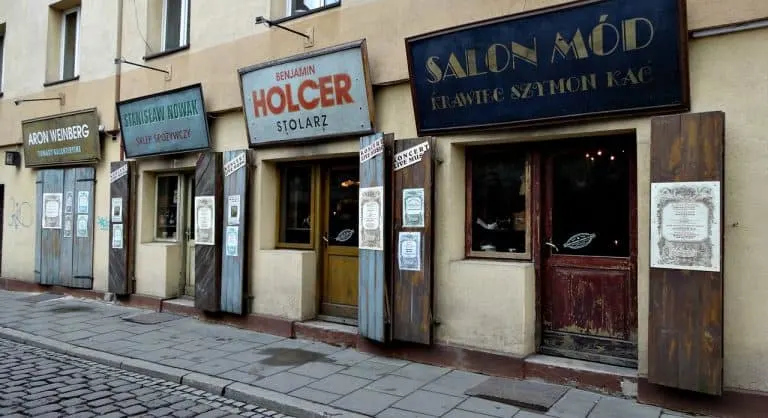 Kazimerz is a historically significant area of Krakow, separated from the old town by the Wisla river which is now a key attraction in Krakow. Following the decimation of the Nazi invasion, this part of town has witnessed a Renaissance of sorts, where the Jewish and Christian influences are ripe and their is a resurgence of youth, art and culture. Make sure you take a wander through the district – or better still – join in a walking tour.
.
Cloth Hall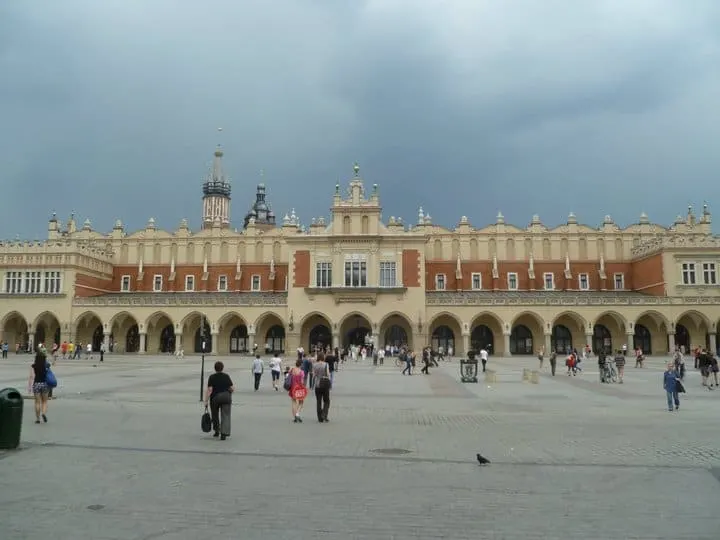 A defining characteristic of Krakow's Main Square, this beautiful building is home to a bustling market. Arguably the oldest market in Europe – having been in business for 700 years!! – you are sure to find something to tickle your fancy at the stalls within.
.
Eat Local Food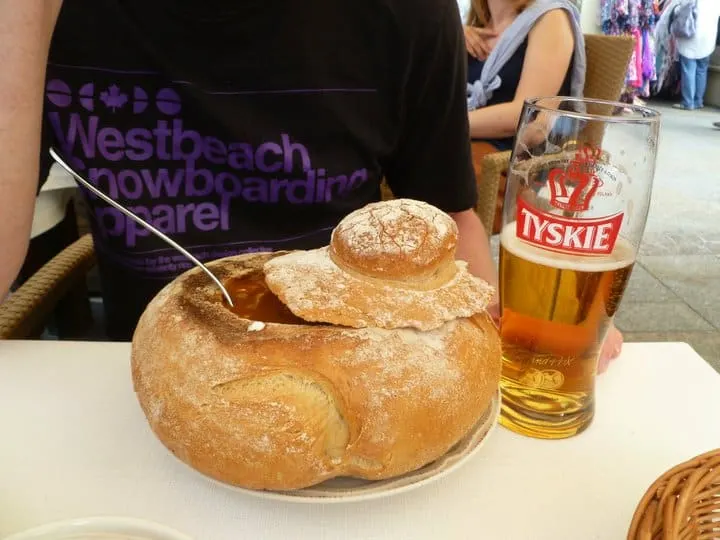 They say that Polish food is rich in proteins and even richer in starch – and this dish above is no exception! A goulash served in a bread bowl makes for one hearty meal; wash that down with the local brew and you've got a 'traditional' local meal.
.
The Best Trips from Krakow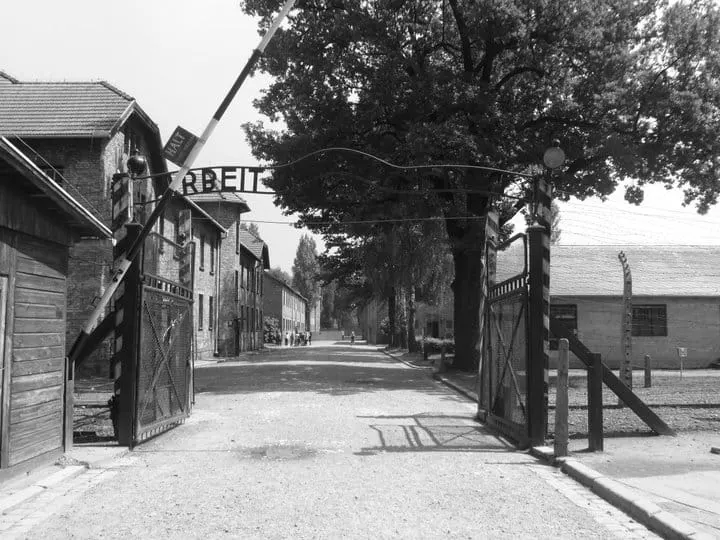 A harrowing day trip to take, and one that will leave you with a heavy heart. I could not recommend a trip to Krakow without advising you to take a guided tour of Auschwitz and Auschwitz-Birkineau. An educational day, its is hard to understand the extent of the atrocities committed here, even after visiting the sites. During our visit, my sadness extended to turning my camera to black and white mode. For although the sun shone and the grass was green, I felt that such a place did not deserve the vibrancy that color offers.
Read more about my thoughts on Auschwitz here: 4 sites that will turn your EuroTrip into the Ultimate History Lesson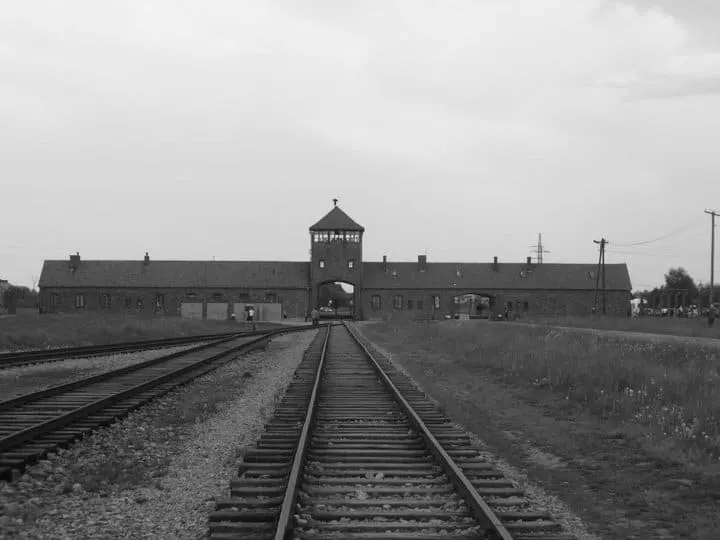 .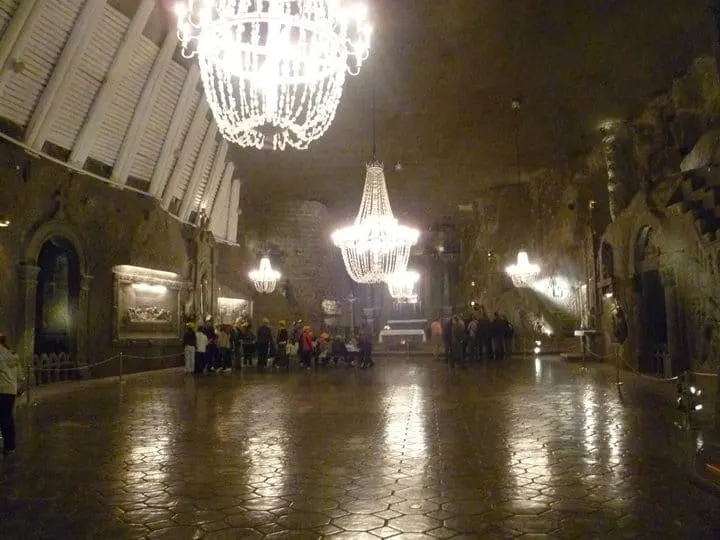 A lighter, and altogether fascinating day trip from Krakow is to the Wieliczka Salt Mine, home to the worlds 'lowest' religiously dedicated site where they have an Underground Cathedral (Chapel of St Kinga) carved into the rocksalt. The structures themselves are a site to behold – with only intricately placed wooden beams holding the weight of the earth above you. It makes you wonder about the people who descended into the mines each day, the lack of natural light alone was enough for me for half a day! I can hardly imagine working in such constant darkness!
A true wonder of 'modern' engineering.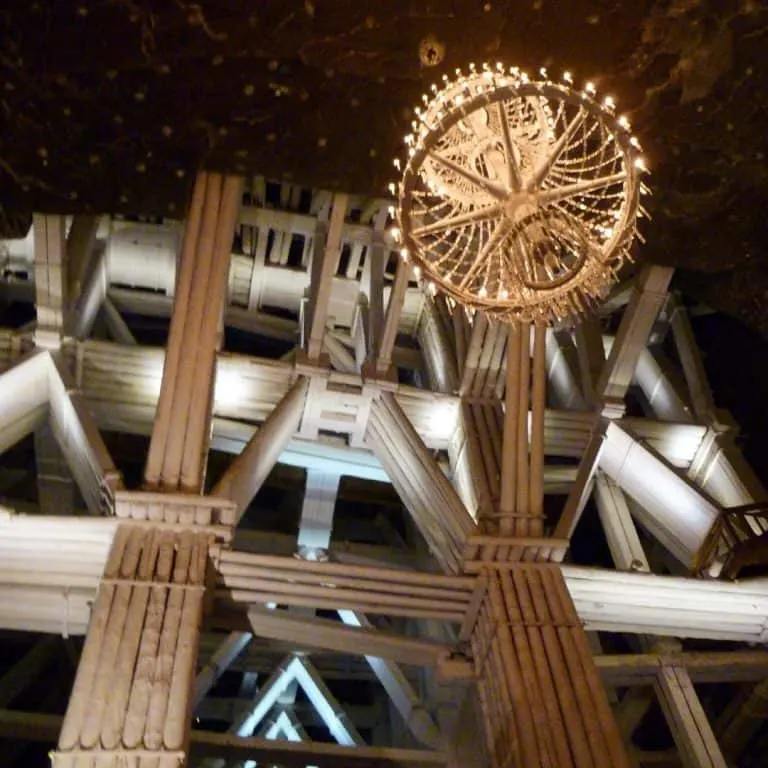 So there you have it – my top picks and highlights for 48 hours in Krakow! Let me know if I have included your favorite spots – and let me know if there are any that I've missed!
NEXT UP: 48 HOURS IN BUDAPEST: THE HIGHLIGHTS
Oh, and don't forget, if you liked this post please pin & share – I would really appreciate it!