Berlin is Germany's Cultural Capital that has it all! A super cool city it is celebrated for its nightlife, art scene and amazing architecture which seamlessly combines the past with the present.
Join me for a run down of Berlin's Highlights – all which can be visited within 48 hours!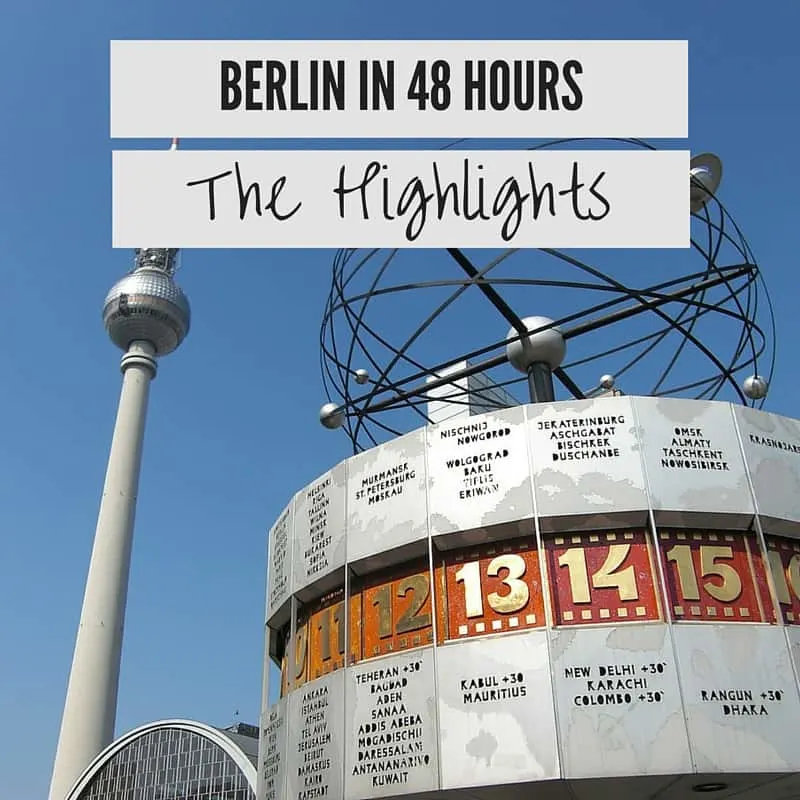 48 Hours in Berlin: The Highlights
So you've got 48 hours in Berlin and not a clue where to start – then this post is for you! I'm going to share with you my highlight's and 'must-do's' for 48 hours in Berlin which will help you experience as much of the city as possible without having you feeling like you're racing around the town!

1. Alexanderplatz & the world time clock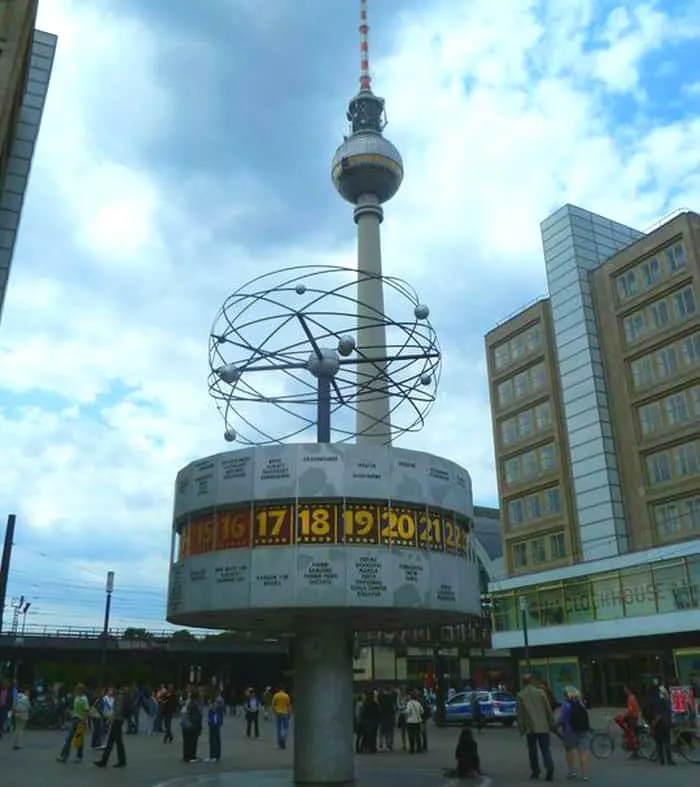 Both a central transport hub and central to most of Berlin's attractions, Alexanderplatz is a great place to start. The World Time Clock has become a meeting point for locals and visitors alike – and at 10m tall, it's hard to miss it! With a revolving cylinder displaying the 24 world time zones and corresponding major cities, it is constructed so that you can read the time in any of the named locations. A simplified solar system sits atop the World Time Clock and revolves once per minute. It's really a sight you do not want to miss on your Berlin tour.
2. Museum Island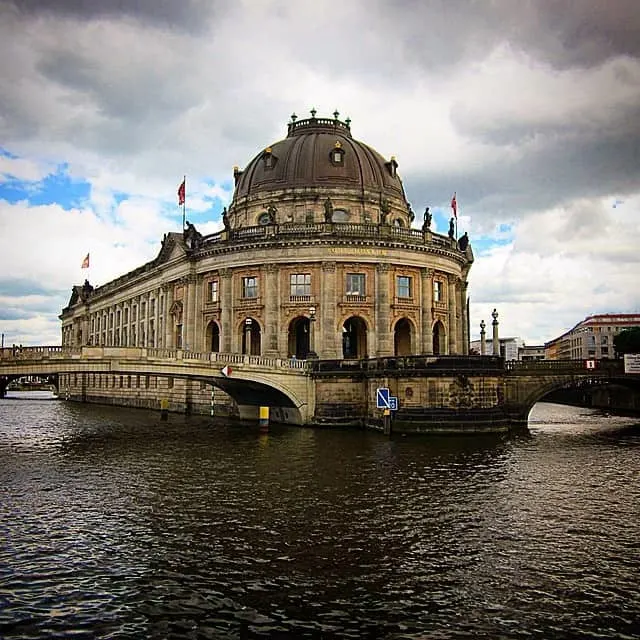 It's the photograph everyone has seen in the guidebooks, and with just a short stroll down the river, you can capture it for yourself. This is just one of the 5 museums located on the banks of the River Spree, which were collectively named as a UNESCO Heritage Site in 1999.
*Tip: For museum lovers the Berlin Welcome Card includes free entry to each site*
.
4. Berlin cathedral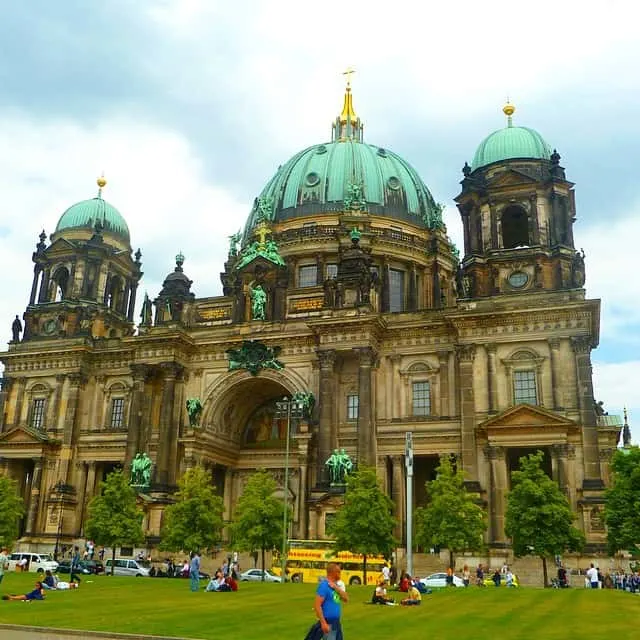 Nestled between the museums of Museum island is Berlin Cathedral. Another truly beautiful building, take a seat on the well tended grassy areas outside and enjoy the view!
And if you and your buddy's are feeling a little adventurous – hire one of these 6-seater circular bikes and give yourself the funniest tour of the Mitte district that you could ever experience!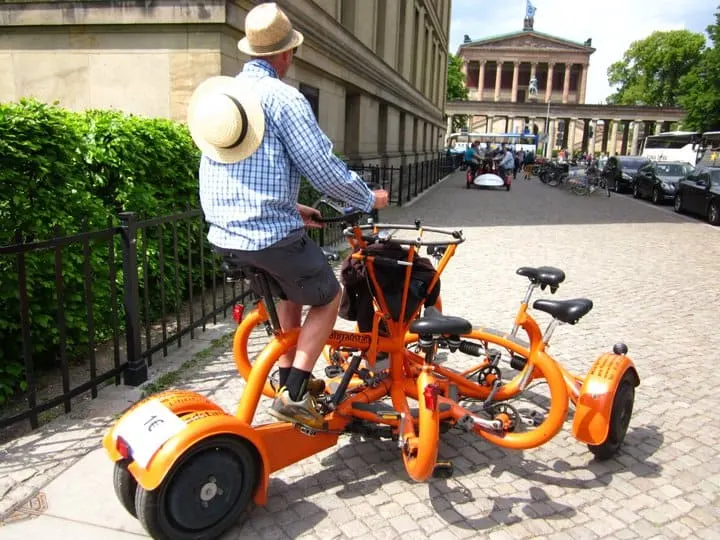 .
5. Brandenburg Gate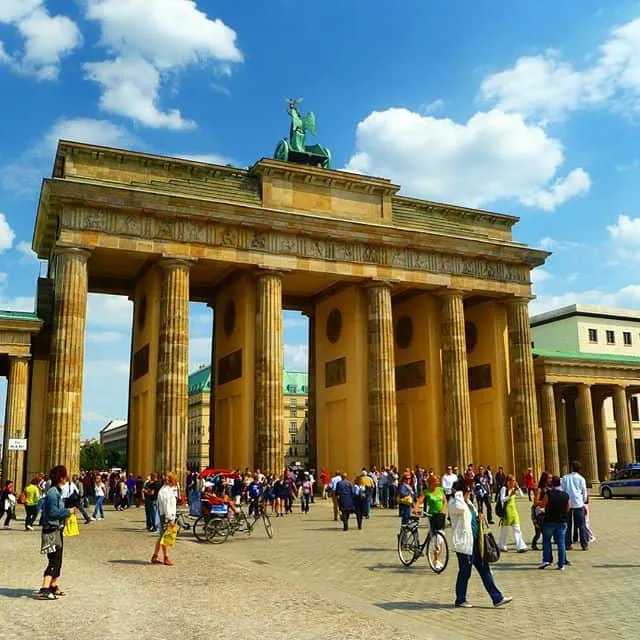 A sight to behold at any time of the day, it's stunning architecture makes for beautiful photographs and ensures it is one of Berlin's best known landmarks. Once a symbol of war and division in Germany, it is now a symbol of peace and unity.
RELATED: Looking for alternative things to do in Berlin? We've got 7 Insider Tips to get you started!
.
6. Reichstag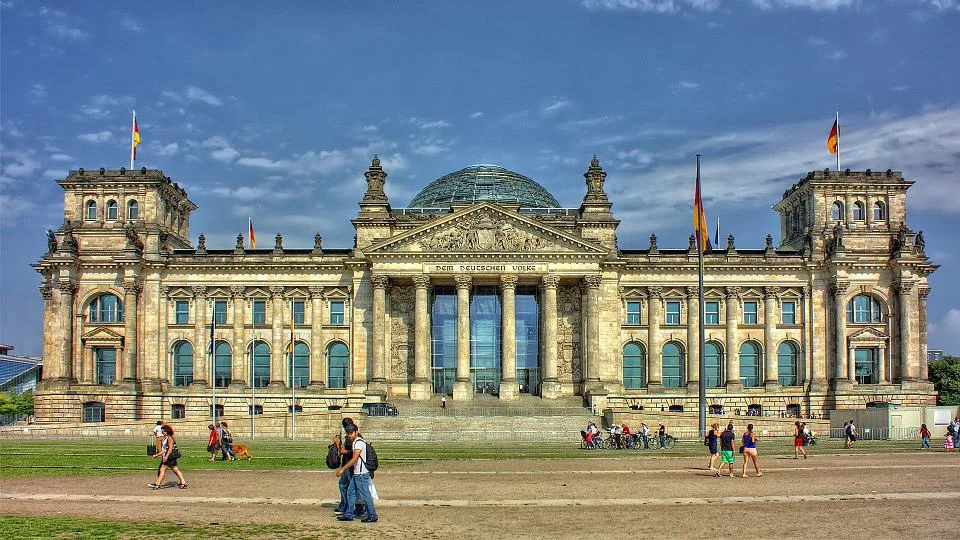 The Reichstag houses Germany's Parliament and is one of the most historically significant buildings in Berlin. Partly destroyed as a result of an arson attack in 1933, it fell into disrepair and although it was made safe in the 1960's, no attempt was made to restore it until the reunification of Germany in 1990. Following completion in 1999, it once again became the site when the German Parliament meets.
The restored building also boasts a glass dome which provides 360 degree views of the surrounds and looks down on the parliament floor below. Entry is free, however it is highly recommended that you register your interest in walking the dome prior to your arrival in Berlin. (There is limited availability to register on the day and 2 hours notice must be provided before entry)Read this Guide to visiting the Reichstag for the full ins and outs.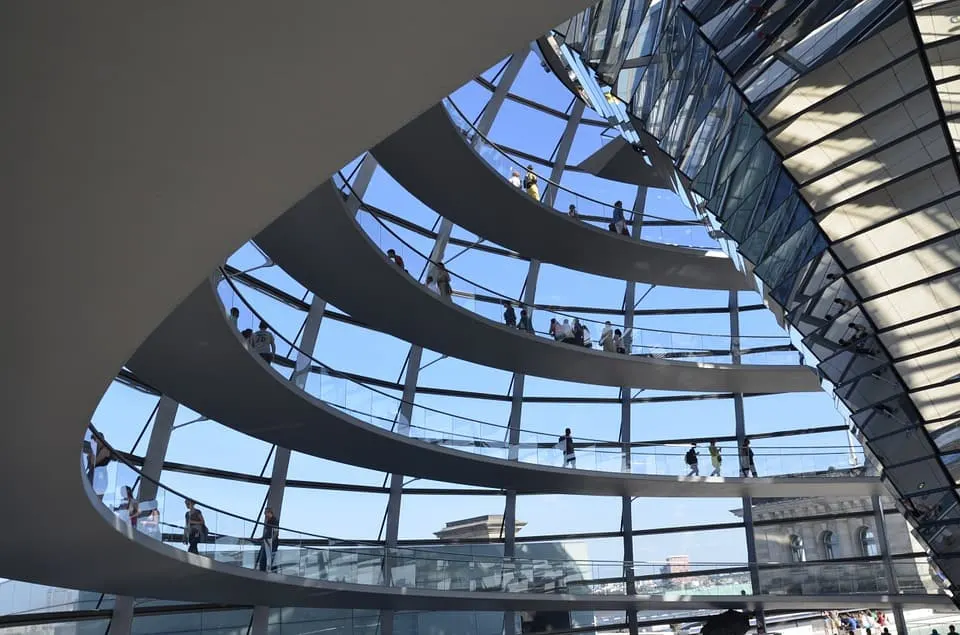 7. Holocaust Memorial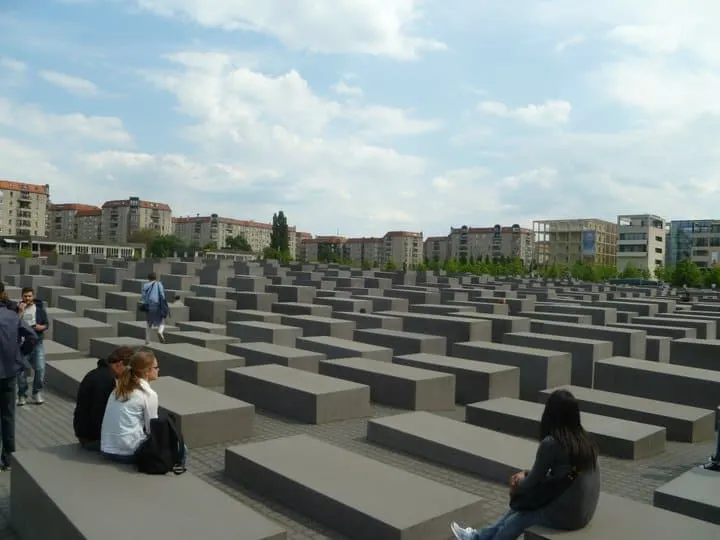 A Monument and Information Center combined, no trip to Berlin will be complete without paying your respects to the murdered Jews of Europe. This site provides a very large memorial to a terrible point in Germany's history and is free for all the enter.
8. Berlin Wall
Once a physical symbol of separation and the suppression of human rights under the Communist ruled East Berlin, the remaining sections of the wall (found at The East Side Gallery and Mauerpark – also a site of an awesome flea market and outdoor karaoke venue each Sunday – a Berlin institution that has to be seen to be believed!) on are now covered in colorful graffiti.
.
9. Checkpoint Charlie & Potzdamer Platz
A site that has been memorialized in many movies, it was the best known official crossing point between East and West Berlin during the separation years. A slightly unimpressive sight these days, and overrun with commercial business trying the cash in, a quick stop here for the customary photo is all the time you'll need.
.
10. The Nightlife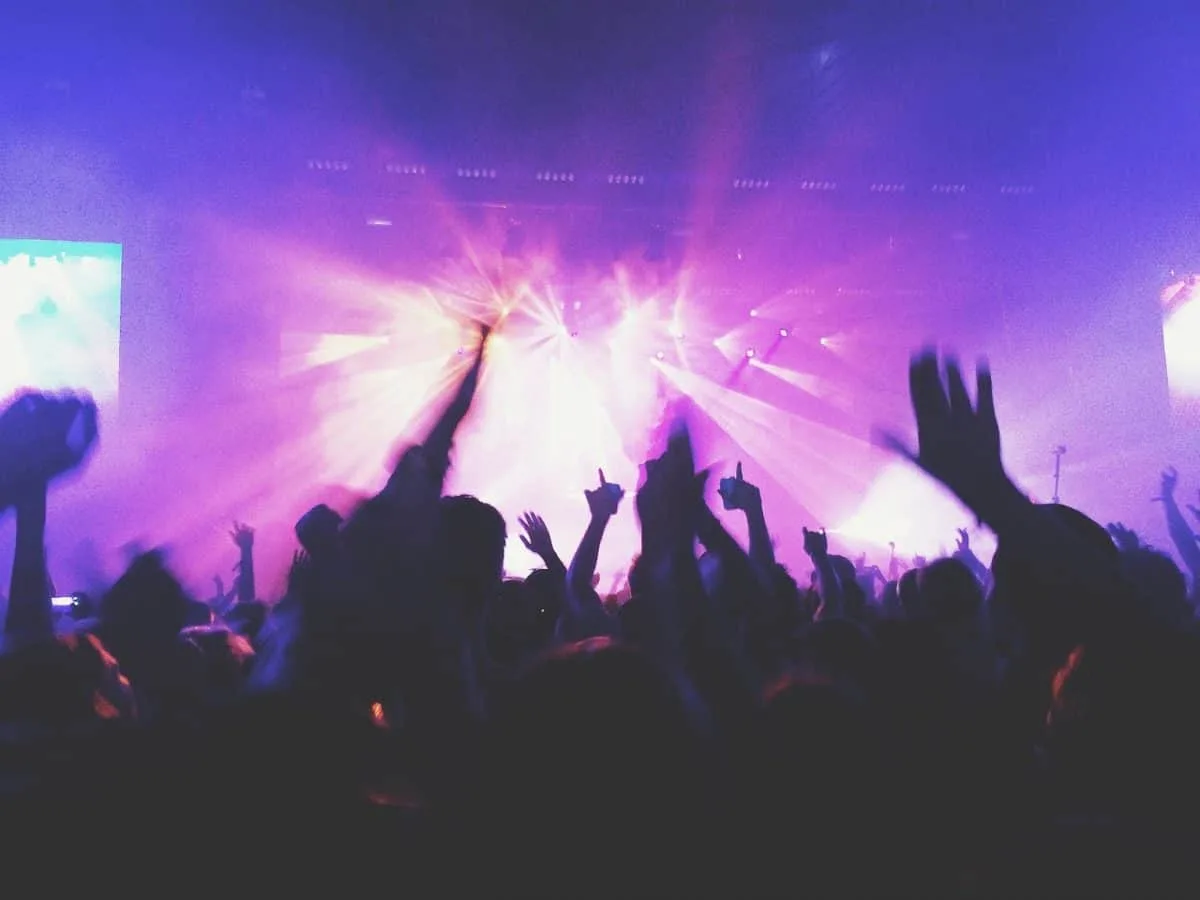 Berlin is toasted as one of the best clubbing cities in Europe, and residents are fiercely proud of their nightlife scene – with good reason! Berlin's explosion onto the nightlife scene can be traced to the fall of the Berlin Wall – where when the wall fell, so did peoples behavior patterns and their embrace of techno music has made clubbing a culture and music a religion. Crazy, freaky, accepting and varied – with a great LGBT scene – you could easily forget each of your 48 hours in Berlin if you surrender yourself to the party!
RELATED: If you are unsure how to put all these activities together to make for a great weekend break, this 2 day Berlin Itinerary will give you a bit of guidance!
So there you have it – my top picks and highlights for 48 hours in Berlin! And if you have more time, these cool thing to do in Berlin should keep you occupied! Let me know if I have included your favorite spots – and let me know if there are any that I've missed!
Oh, and don't forget, if you liked this post please pin & share – I would really appreciate it :-)
Save