Wondering What to do in London on a weekend break? Our London Travel Guide has the Top Things to do in London + Where to Stay & What to Eat for the perfect 48 hours in London.

London is on your bucket list, right? Chances are if you travel, you'll end up in London at least once in your life – and whether it is for a weekend or a few weeks, you're going to want to know what to see, do, eat and experience to make sure you get the most from this incredible city.
We've put together a great itinerary for 48 Hours in London and have included suggestions for how to explore the rest of the UK and continental Europe if you've got more time. So sit back, grab a cuppa, and have a read of our top Things to do in London including where to stay, what to eat and London day trip ideas!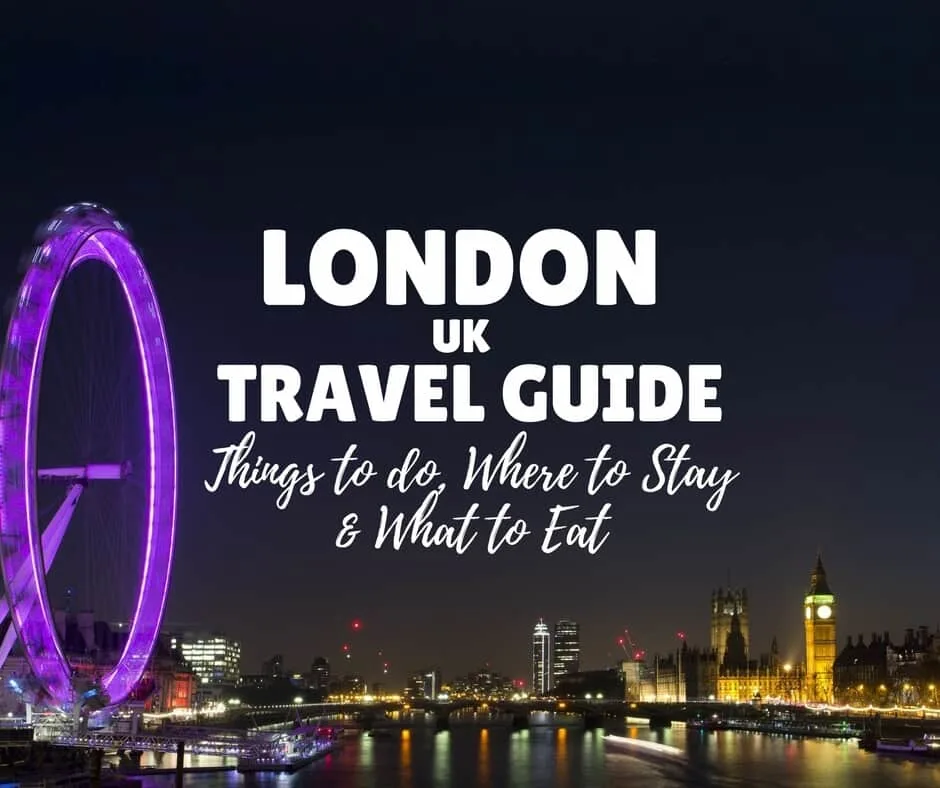 Disclaimer: Almost all posts on this site contain Affiliate links, and this Guide to 48 Hours in London – Things To Do, Where to Stay & What to Eat is no different. This means that if you click on any of the links in this post (and make a purchase) I may receive a small commission at absolutely no cost to you. Each post is carefully crafted to (hopefully!) answer all your questions and recommendations are made where we believe they will improve your trip and help with your planning. As such we thank you in advance should you decide to click & buy. Read my full Disclosure here.
A Guest Post by LC Hunter of Birdgehls.com
You have two days to spend in the United Kingdom's capital and you're feeling overwhelmed with all the choices available. Don't worry, you're not alone in feeling this way. You could spend a lifetime in England's capital and never run out of things to do, which is quite possibly what prompted Samuel Johnson to famously state: "When a man is tired of London, he is tired of life." Or woman, in the interest of gender equality.
So, here are some options for your next trip to London – some are time-honored traditions, and others are a little bit on the quirkier side of things. All will guarantee that you make the most of your time in this great city.
P.S. London is a great destination for solo travelers and if you have a bit more time, the 1 week in London Itinerary could come in handy.

Essential Visitor Info for London
How To Get to London

As one of the major international hubs and with 4 airports within the greater London, there are hundreds of flights arriving and departing each day.

If arriving by plane there are a variety of ways to get to the city – train, plane, bus, private taxi, personal transfer – there are too many to list here. And I would suggest checking the airport website where you will be flying into for the different option available that are specific to each.
You can also arrive by train to one of several major train stations, the most popular being Euston and Victoria.
How to Get Around London

Londoner's walk or take the underground tube, and light rail trains out the suburbs. Traffic can be heavy and so overland vehicles like buses and cabs often result in long wait times.
The London underground is extensive, and transports millions of people – workers and tourists alike – daily. Maps are posted everywhere but it can be quite overwhelming when you fist look at it. Our advice is just to take your time and read the signs to make sure you are going the right way.
Payment for all public transport is via Oyster Card, which can be purchased with a £5 refundable deposit and topped up with cash or credit card. The cost of each journey depends on the distance – and subsequent 'zones' traveled. Your balance will display will each touch on/off and so you'll easily know when it's time to top up.
When to Visit London (Climate + High/Low Seasons)

Let's face it, no-one is headed to London for the weather. London has the typical northern hemisphere seasons: Spring (March – May), Summer (June – August), Autumn (September – November) & Winter (December – February). The best times to visit for 'optimal' (but by no means great) weather is Spring and Summer.

London is generally busy whatever the season, but can be particularly busy during the UK summer school holiday period which falls throughout July, August and the start of September.
Quirky & Fun Things To Do In London
Museum Hop
London has some of the best museums in the world and even better – most of them are delightfully free. Popular options include the British Museum, the Museum of Natural History, National Gallery and the Tate Art Gallery. However, due to their popularity (and lack of price), they can get pretty darn crowded. You'll be best of arriving early, or visiting on a weekday, to avoid lines.
If there's a famous piece that you're most eager to see, go have a gawp at it first – i.e. if you get to the British Museum, make a bee-line for the Rosetta stone, before every woman, man and their dog beats you to it. Or, head to a lesser-known museum. My favourite is the Horniman, located in Southeast London, which also has lovely gardens and a view of the city.
If you're short on time, taking a guided tour of a museum can help you get the most from your visit, without it needing to take a full day. Click to purchase tickets in advance for a Tate Britain and Tate Modern combined tour or a 2.5hr tour of the British Museum.
.
Cruise the River Thames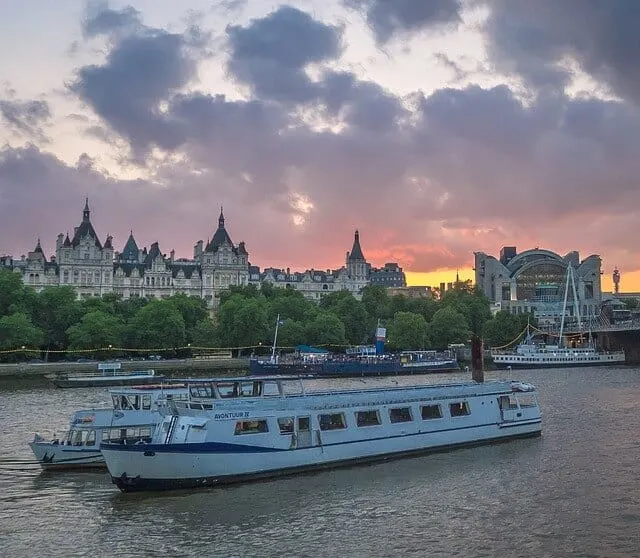 Oftentimes, a city is best seen from the water. At the very least, it offers up some alternative views. So, why not take a boat down the Thames River? It will certainly beat the Tube and is a unique way for exploring London.
Start from Greenwich and make your way down the Thames, past sights such as Canary Wharf, the Tower of London, City Hall, and the many bridges that traverse the famous river.
During the day in London, you're far more likely to get a seat on your Thames cruise if you hop on at Greenwich in the southeast of the city and you can have a little wander around Westminster at the end, if you're so inclined.
River cruises come in a variety of options – from Hop on Hop Off Cruises and Dinner Cruises, to High Speed Adventure Cruises and those which allow you combine a sightseeing cruise with a flight on the London Eye. Whatever kind of water tour you're looking for, London has all options covered.
.
Ogle at London From Above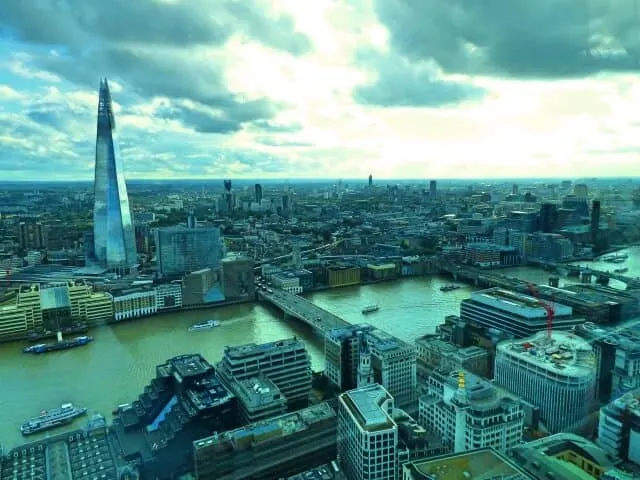 London has one of the most diverse and ever changing cityscapes in the world and there are plenty of options for bird-eye views. Two of the most popular are the Shard and the London Eye – which both come with a champagne welcome and are great experiences. But if you're running short on funds – you can also get an aerial view of London absolutely free!
The Skygarden at 20 Fenchurch street (also known as the Walkie Talkie) is a beautiful inside garden set over floors 35,36 and 37 at the top of the building – and is completely free to enter. All you have to do is book in advance and show up.
(I'm not a fan of the Walkie-Talkie building myself, so this picture above is my favorite view of London, partly because it's free but mostly because it doesn't have that darn building in it!)
RELATED: Feeling s a bit snap happy? Check out the Most Instagrammable Spots in London for your photo fix!
.
Catch a Show in the West End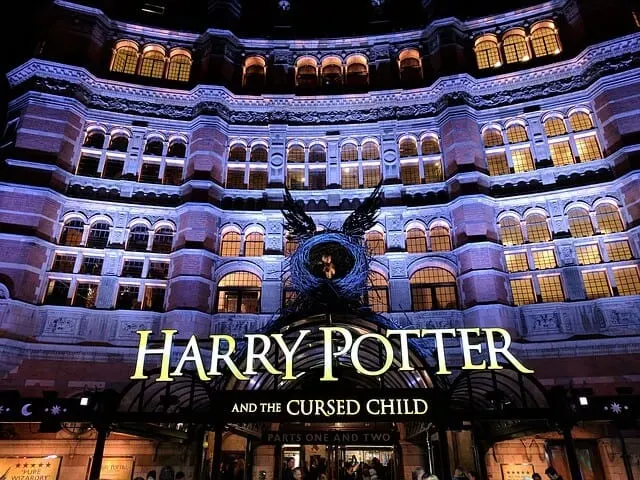 This is a popular choice for visitors to the city, but then who doesn't love the theatre?
The app TodayTix, features the best theater ticket prices for each performance showing that week, or you can turn up to the box office earlier in the day to nab decently priced seats.
If you are not bothered about what show you see, you can also head to the last-minute ticket outlets in Leicester Square and see last minute ticket prices for all shows on that evening – and these often include the big names like Les Miserables, Shrek, Wicked and the Lion King!
.
Have a Picnic in a Park
If there's good weather in London, it needs to be taken advantage of, immediately. And citizens will – heading to either their local pub or park (or both, in the same afternoon). Grab a few snacks from a nearby Tescos or Sainburys, stroll onwards to the nearest green space, sit yourself down and absorb some much-needed vitamin D.
Some of our favorite green spaces in London include St James Park, Hyde Park, Regents Park, and even the patches of green along South Bank. And as you can find parks all over the city, it would be criminl not to add at least one to your London itinerary!
.
Indulge in Afternoon Tea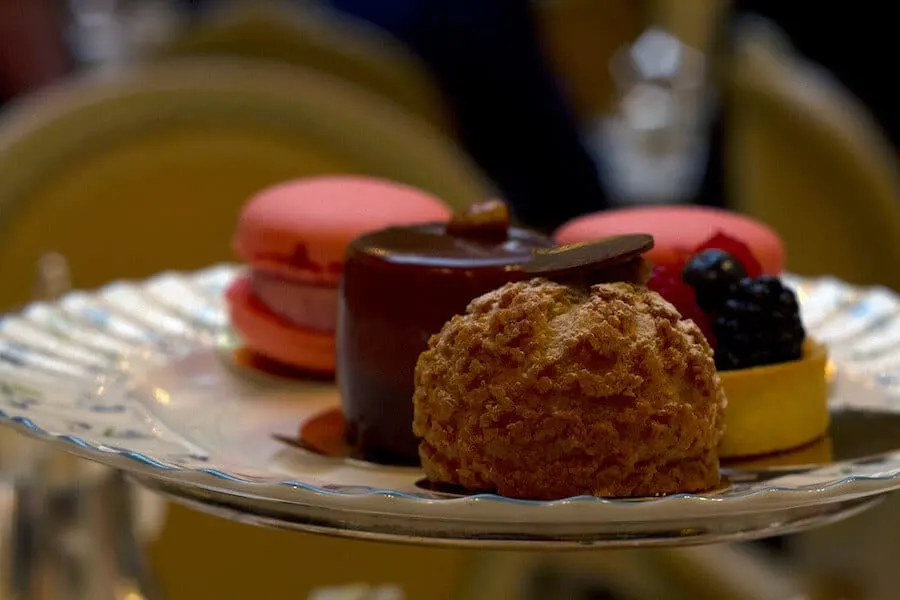 There are plenty of hotels and restaurants around the city that offer up this tradition that pretty much no British person you will talk to will have ever experienced (we're not sure why, but it may be because the Brits prefer a bottomless brunch!).
My advice is to be discerning about which place you ultimately end up picking, as some rely on their reputation alone to get by, whilst putting minimal effort in. I recommend giving the National Theatre's afternoon tea a whirl – at £26.50 it is actually affordable and both the food and service are good (plus, you get ice cream!).
.
Visit a Market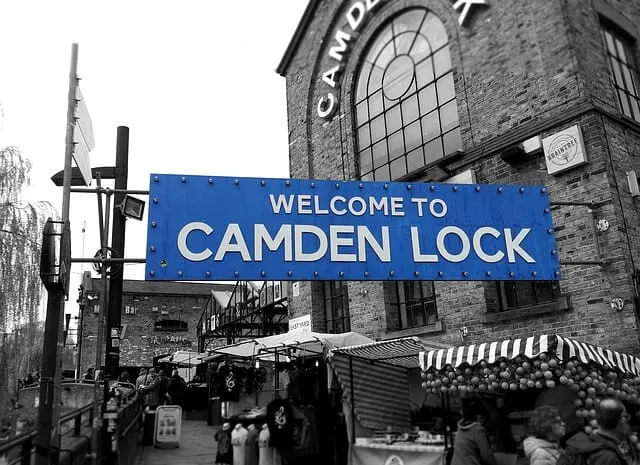 London is full of markets and it would take you weeks to fully experience them all, so pick carefully. The Camden Market, Old Spitalfields Market and Borough Markets are generally open to the public most days and offer a range of goods between them, from clothing, to art and crafts and food.
If you're in town for the weekend, fancy a bite to eat and feel like heading south, Brixton and Brockley will satisfy your appetite. And in the east you can hunt down vintage wonders at Broadway Market, or literally go and smell the roses at Columbia Road Flower Market, which is open every Sunday.
.
Stalk the Famous Harry Potter Sights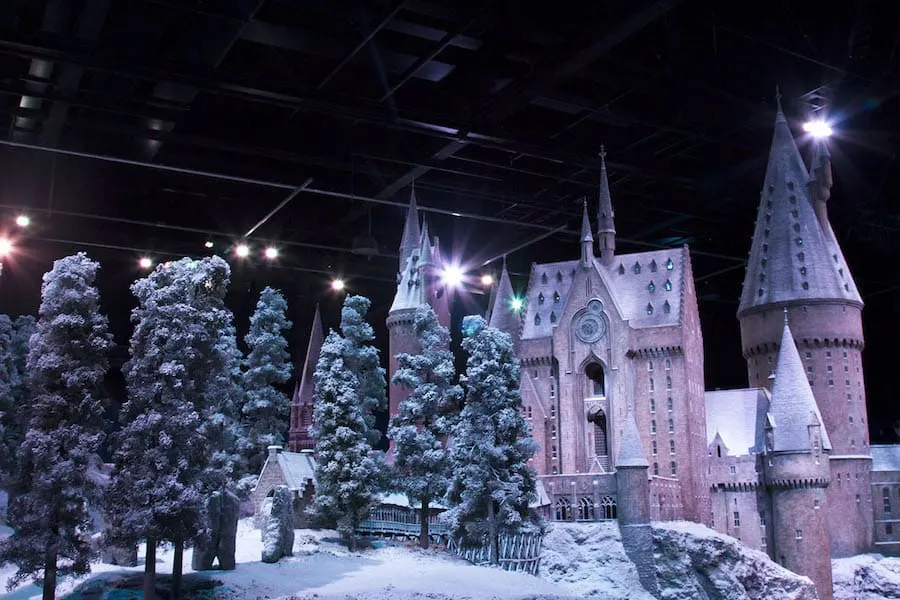 Potterheads unite, as there are plenty of opportunities to get amongst the backdrop of some of the most loved literary characters across the globe. Sites include Leadenhall Market, Platform 9&¾ at King's Cross Station or London Zoo.
Of course, you can also hop on the Tube and journey out to Watford to check out the Warner Brother's Studio Tour for yourself. Or better yet, go on a Harry Potter Walking Tour, which is free – just decide how much you want to tip your tour leader at the end.
.
Go on a Whacky Tour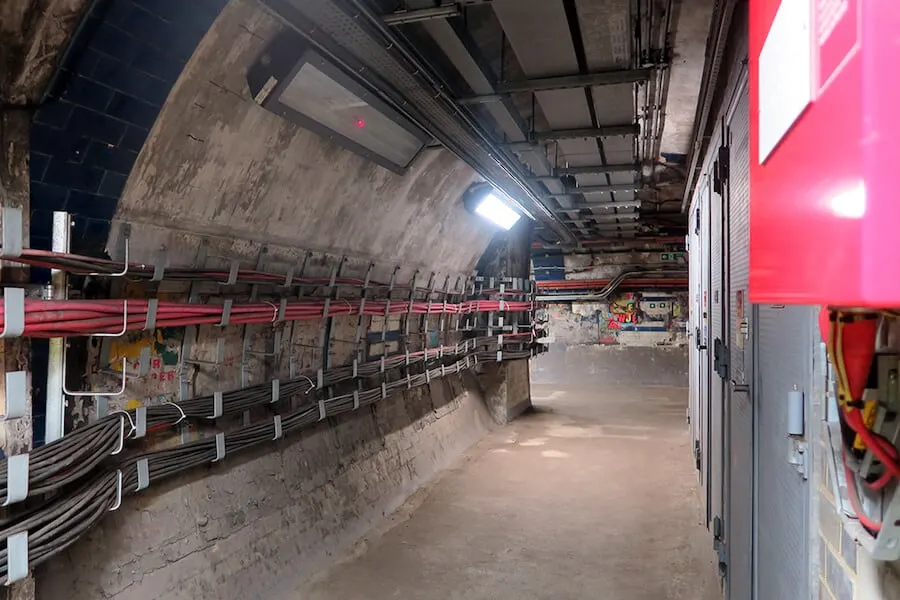 In fact, there are oodles of weird and whacky tours available to visitors that can be found across London. Board the Ghost Bus for a tour of the more macabre side of London, or head to East London to learn about the terrifying history of the city's most famous serial killer, Jack the Ripper.
Follow in both the literary and silver screen footsteps of Sherlock Holmes, or eat your way around the East End's most delicious pubs. Explore lost tunnels and disused Tube stations with Hidden London. There's a tour for almost everything – heck, you can even tour London's loos. Many of them have been renovated and turned into bars, so you can drink in them, too!
.
While Away the Hours in an English Pub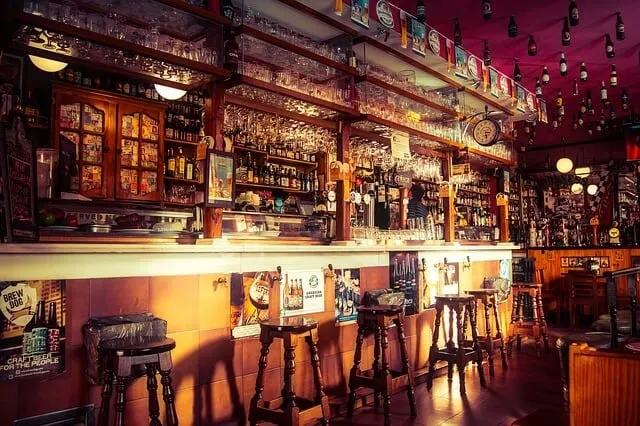 British pubs are beloved worldwide and no wonder. There's something undeniably cosy about them and they have a vibe that just can't be replicated anywhere else in the world. So much so there's even a pub tour to make sure you see and have a drink in all the best ones!
If you're looking to escape bad weather, are feeling a bit tuckered out from your whirlwind journey, or just have a few hours to spare, get thee to an old English pub. Order your beverage of choice, pull up a table or armchair, and enjoy the ambiance!
.
Don't Underestimate the Touristy Things to do in London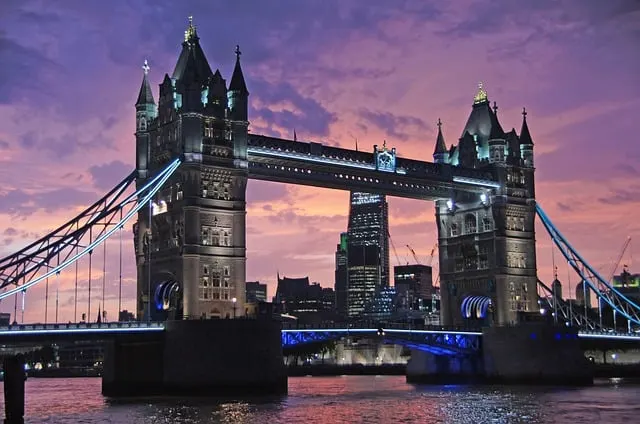 You can't visit London and not do at least some touristy things. This quick list of London landmarks shows that the city has touristy sights by the bucket load!
There's the Changing of the Guard, Nelsons' Column, The Houses of Parliament, London Bridge, Covent Garden, Camden Town, Hyde Park, St Pauls Cathedral, Trafalgar Square, Big Ben, Brick Lane and who can resist shopping on Oxford Street – or if your budget allows, Harrods!
And as for experiences, why not include a tour of Buckingham Palace with afternoon tea, see the Crown Jewels at the Tower of London, tour the round at Shakespeare's Globe or take a guided audio tour of Westminster Abbey.
You can't say you've been to London if you don't see/do one of these things!
.
What to Eat in London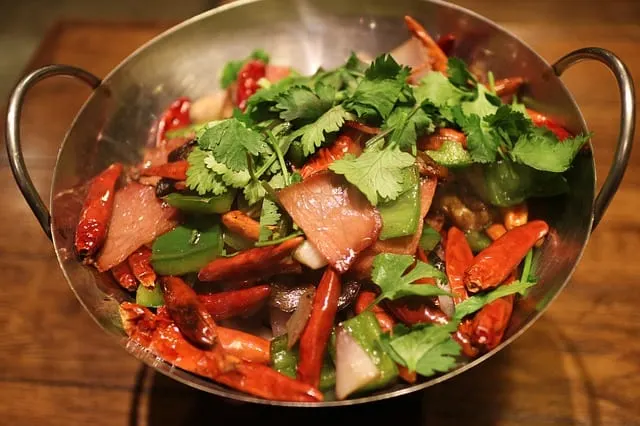 I hope you've brought your stretchiest trousers, as you can eat like a king (or in honour of HRM, a Queen) in London.
I'd start the day with a Full English at a greasy spoon – if it doesn't come with black pudding and costs over six quid, then you're being ripped off.
Try to avoid eating at the many chain stores around the city – instead grab lunch at one of the markets, like Borough. The Ethiopian food stall is the best, but I also like the hog rolls. No one does pork like the British. (Read the linked post for a run down of lots of traditional British food so you know what to keep an eye out for!)
If you're hanging around the West End or Soho, make your way to my favourite restaurant Barrafina for dinner – but get there when the door opens, if you want to immediately nab a seat. And afterwards – head straight to the pub or one of those aforementioned toilet bars, if you want to have a really fun night!
And if you're still raging in the early hours of the morning – nothing goes down better than a 3am curry or a box of fried chicken.
If you need a little guidance, food tours run all over the city – from specific areas like the East End or Soho, you can even focus on a particular theme – such as Desserts, Chocolate, Indian or Pub Grub!
Where to Stay in London
.
Day Trips from London

IF YOU HAVE THE LUXURY OF TIME AND CAN'T GET ENOUGH OF LONDON AND WANT TO EXPLORE MORE OF THE UK – OR EUROPE(!), TAKE A LOOK AT THESE GREAT TOURS TO HELP YOU GET YOU OUT AND ABOUT

RELATED: TRAIN TRAVEL IN EUROPE IS SUPER EASY – CHECK OUT OUR 21 DAY EUROPE BY TRAIN HIGHLIGHTS TRIP WHICH TAKES YOU TO 12 COUNTRIES!
.
So there you have it – hopefully, our London travel guide has given you enough information to plan the perfect trip – and given you a great list of Things To Do in London to make sure you get the most from your visit. Don't forget to let me know you're own highlights once you're back!

Oh, and if you liked this post please tweet, pin and share – I'd really appreciate it! Click the P in the share bar for full size images!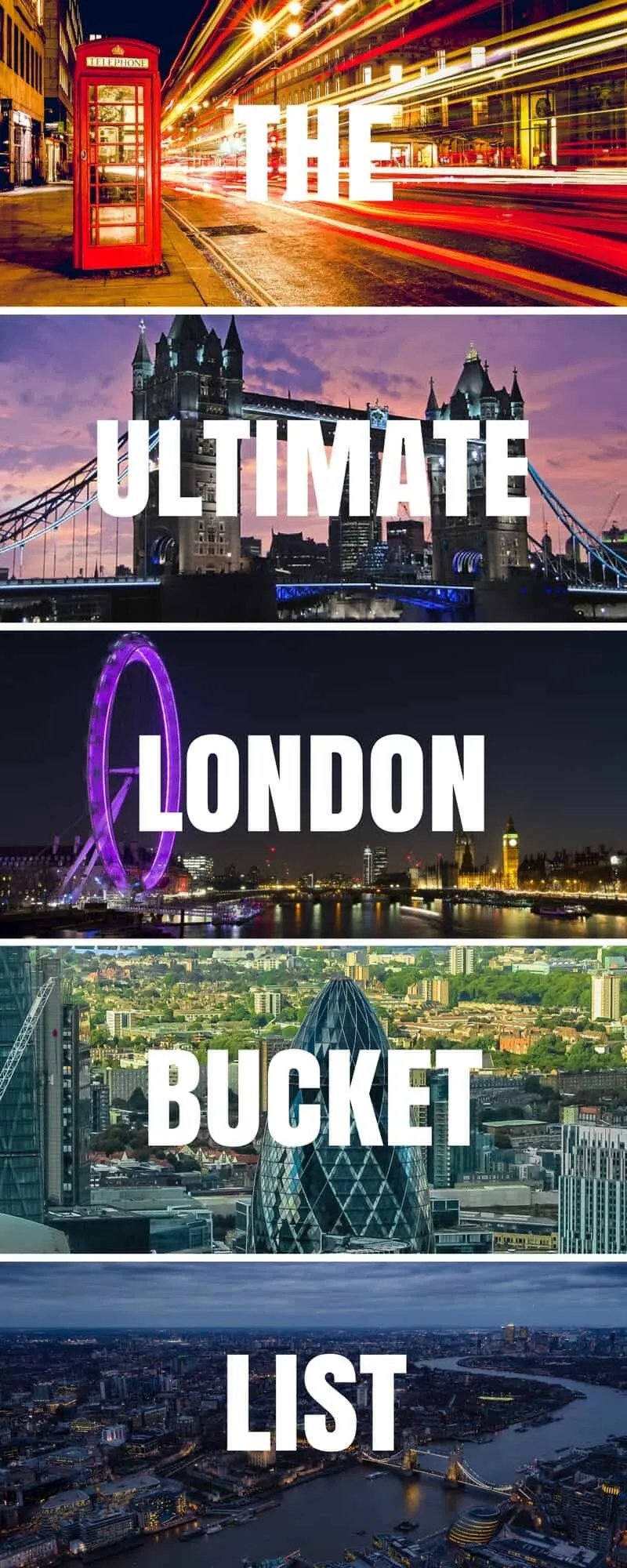 And if you liked our guide to the 48 hours in London, take a look at the other recent posts, packing tips, travel accessories, travel resources, travel guides, travel inspiration, and packing lists in this series:
Hi There! Thanks for reading 48 Hours in London – Things to Do, Where to Stay & What to Eat! I just wanted to let you know that this post contains affiliate links, which help support this site at absolutely no cost to you. If you enjoyed this article and are going to be searching for some of the things I mention anyway, I would love it if you could click through from the links above. These links help me keep this site online and updated – so thank you in advance! Read my full Disclosure here.