You may have planned your route and booked your tickets but can you really say you are ready to set off on your backpacking adventure if you haven't packed?
We feel your pain, knowing where to start with your backpacking packing list / backpacking checklist can be a little overwhelming, particularly if it's your first long term adventure.
Maybe you're finding the thought of narrowing down your backpacking essentials daunting or maybe you don't even know where to begin?!
If this is how you are feeling, don't panic! We are here to walk you through the basics and help you figure out your ultimate backpacking essentials – and hopefully narrow down the things that you DON'T need to stop you from over-packing.
Because carrying a bag that's way too heavy is seriously going to kill your buzz and you'll just end up dumping the unnecessary items anyway. (..totally not speaking from experience over here.. honestly...)
.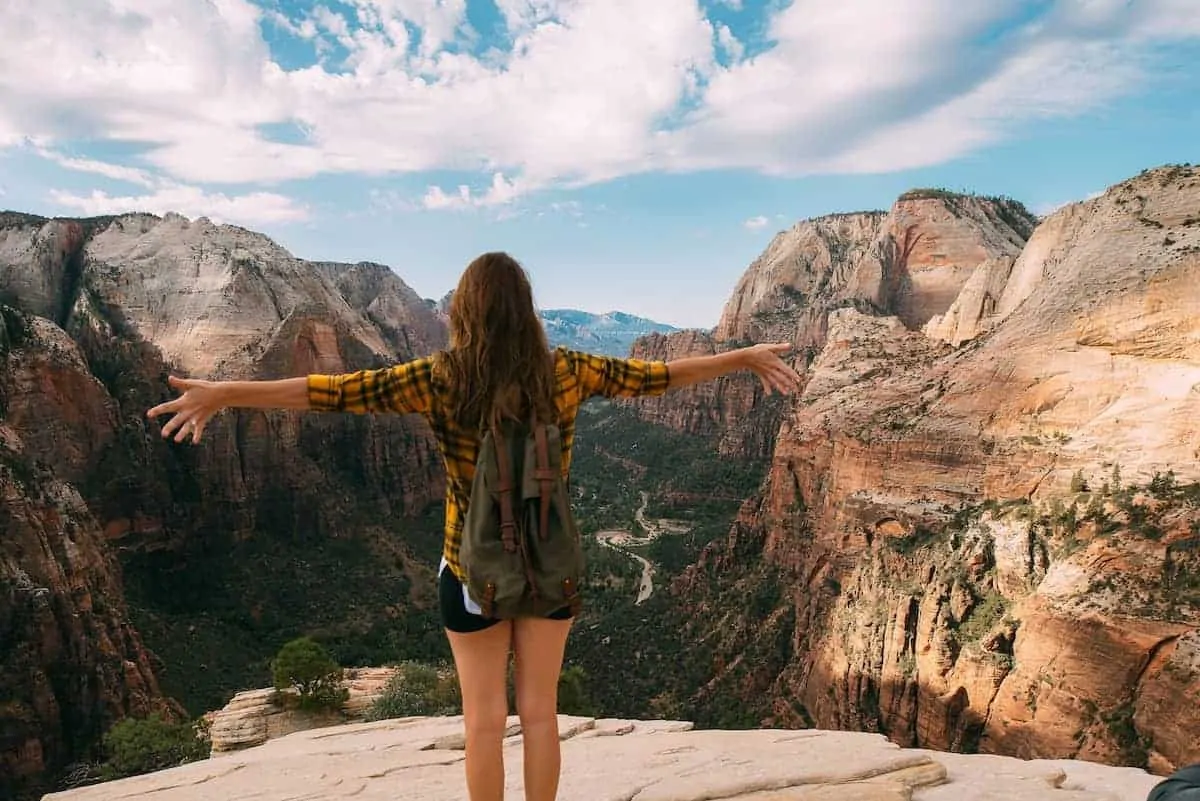 Disclaimer: This very helpful post about 40+ insanely useful backpacking essentials for your backpacking checklist contains affiliate links, which means that should you click any of the links and make a purchase I may get a small commission at absolutely no cost to you. If you are thinking about buying some backpacking essentials for your trip – which if you are here I presume you are – please consider using the links below. And you can read the legal stuff about it all in my Disclosure.
Backpacking Essentials Packing List Planning Tips
First things first, let's work out your packing objectives & travel goals. To do this, ask yourself some simple questions.
How long am I traveling for?
What are the likely weather conditions going to be?
How am I getting from A to B?
What type of accommodation am I staying in?
Your answers to these should start to help you paint a picture of your backpacking trip.
They will help you to clarify if you can get away with packing just the bare essentials or do you need to pack for longer-term? What sort of clothing you will need to take, for warm or cold climates?
Whether you need to take into consideration any packing regulations, if you are for example jetting off on a plane to start your trip and if you will have a bed and a hot meal at your accommodation each night or are you going to need to think about camping equipment as well?
No matter what your answers are to these questions most of you will have the same main objectives for your packing list.
To pack relatively light
To remember all the backpacker essentials (so you don't have to pay tourist prices on the road)
To be comfortable throughout your trip
You might be laughing at thought of all three of these objectives being completely un-achievable but believe us when we say they are 100% possible.
You just need to do some careful research, a bit of planning, some clever packing techniques, and boom! You're set for your travel adventures!
The Ultimate List of Backpacker Essentials
This is where we step in, with our backpacking packing list guide including tips and tricks for finding the best products you can't do without.
We've also gone ahead and split our guide into sections which will hopefully make this process a whole lot easier and maybe, even a little bit fun! ;)
Luggage – Essential Backpacking Gear
Let's start with the obvious part of your backpacking trip, which without you won't get very far… A backpack! When choosing the best one for you, think about:
Size – Your backpack should be proportional to your body to avoid a) back pain and b) toppling over!
Compartments – A backpack with multiple compartments is always a winner and particularly handy for storing items you may want to get to quickly
Padding – To avoid discomfort it's always best to go for a backpack with padded shoulders straps and hip straps (you will thank us at the end of your trip)
Material – Go water-resistant all the way! We also recommend picking up a waterproof cover to pop over your backpack during any heavy downpours
Other additional types of luggage you might want to consider for your trip can include a bum bag (totally back in fashion) or a money belt (particularly useful for keeping your money and personal belongings safe and close to you on travel days!).
A selection of waterproof pouches/ dry bags for your phone and other gadgets will also come in handy. You could also pack a packet of ziploc bags, just in case!
RELATED –
Ladies you're in luck! Women need a special shape of a backpack that is specifically designed for them – and so we've reviewed the
best backpacks for women
to make sure you set off with the perfect bag for your trip!
.
Backpacking Essentials: Clothing & Shoes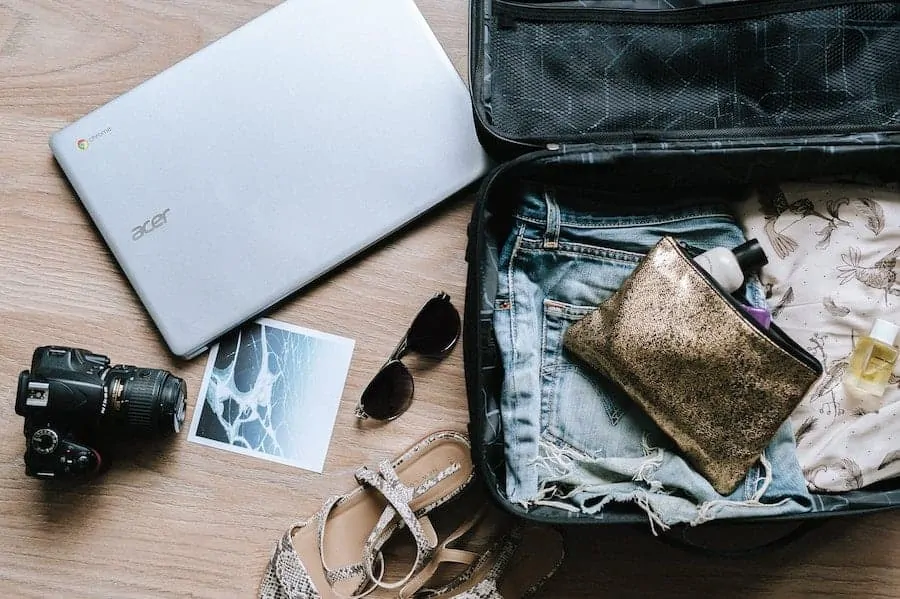 We're thinking practicality and feeling comfortable when it comes to backpacking clothes.
Clothes and shoes are bulky so you are not going to want to pack too many but you also want to think about quality. Remember, these are hopefully going to last you your entire trip.
When it comes to shoes you should be able to get away with just a pair of decent walking shoes and a pair of flip flops (great for wearing in communal shower blocks) but if you do have a bit of extra space you might decide to pack the third pair of casual comfy shoes or camp shoes – or if you plan on doing lots of hiking, a pair of supportive hiking boots/shoes are real backpack essentials.
Or if you are a keen runner, trail running shoes might be your idea of something essential(!) Whatever shoes you go for, you may also want to invest in some boot insoles and be sure to wear them in before your trip to try and minimize rubbing and the dreaded blisters!
Packing clothing for your backpacking trip is also pretty dependent on the weather conditions. You might be wanting lightweight clothing if the temperatures will be hotting up, or you might be thinking about layers if it's going be on the chillier side. Below is a selection of clothing essentials to get you started:
– Plenty of underwear: not something you want to be caught short of! (and really, as just some general travelling essentials – no rocket science here!)
– For the ladies: sports bras – especially if you're going to be traveling on rickety buses or trains or are thinking of heading to Africa on an overland safari – a sports bra is the ultimate backpacking essential for larger chested ladies and one of the true backpacking must haves!!
– Thick walking/hiking socks (if you are a hiker)
– leggings or comfy hiking trousers/hiking pants
– a selection of t-shirts – short sleeves are better and will minimize any backpack rubbing on your shoulders
– Jumpers and extra layers for colder temperatures or just to wear in the evening if you are camping (fleece jackets are a great option) – Aim for fabrics that don't take a long time to dry (damp clothes smell awful after being packed into a backpack).
– If it's going to be chilly or cold weather: hat, gloves, and scarf
– If the sun is likely to be shining you're going to want some sun protection: a sun hat, sun screen and sunglasses
– Shorts
– Swimwear
– Waterproof jacket – Don't get showerproof! Grab a rain jacket that is packable, water and wind-resistant and you'll be ready for anything!
– Winter Jackets– if you're planning a trip through multiple seasons or at altitude.
– Sleepwear – You might decide to sleep in what you have been wearing that day but it's so much nicer to slip into clean clothes at night!
To keep all of this organised, compressible packing cubes (aka. stuff sacks seriously, they are a lifesaver!) are just what you are looking for and if you are unlikely to have many opportunities to wash your clothes, it's definitely worth investing in a Scrubba Wash Bag, they are genius! (Although for most places, the in-house laundry, or hand-washing yourself if a better option and will mean you don't have to carry an extra bag around.)
Just be sure to keep in mind your overall pack weight when packing your bag – as those extra clothes you want to take – just in case – may end up being ditched if they are making your bag uncomfortably heavy.
.
Toiletries for your Backpacking Packing List / Backpacking Checklist
We appreciate that a lot of these will be down to personal preference but if you are trying to pack light, below are the essentials you shouldn't go on your trip without – and this is the perfect toiletry bag for keeping everything streamlined.:
Wet wipes
Deodorant (a roll-on will be more compact and should always be included as one of the must have backpacking items)
Toothbrush, toothpaste, and floss
Feminine hygiene products
Shampoo & Conditioner – we highly recommend ditching the big bottles and going for more compact and eco-friendly shampoo bars instead.
Suncream & aftersun
Lip balm
Moisturizer
Some extra backpacking essentials that might come in handy:
Travel mirror
Tweezers
Hair bobbles and grips
Razor & replacement blades (I love this travel one in its own case)
Tissues
Cotton buds
Hairbrush/comb (you know I love a compact Tangle Teezer)
Duct Tape (in case your bag rips and you can't replace it immediately – duct tape can fix anything!)
Spare plastic bags to use as emergency trash bags.
We would also recommend purchasing a travel towel rather than packing a normal one.
The ones that are linked are made from a microfiber material that makes them extra light and quick drying. Just a quick note – be sure that they are completely dry before packing them away otherwise they can get a little smelly (true story and a mistake I will never make again!)
.
First aid Kit & Healthy Habits to stay well when backpacking necessities
Even if you are trying to pack extra light, never scrimp on your first aid kit, it's just not worth it! You can pick up a ready stocked travel first aid kit / medical kits that will contain all the self care backpacking travel essentials from bandages to antibacterial wipes but we would also recommend adding some if not all of the following… just in case!
Hand sanitizer (essential backpacking items – particularly with worldwide pandemics!)
Throat lozenges
Pain relief tablets
Muscle relief cream
Diarrhea relief tablets
Mosquito repellent and bite relief spray (bugs love me and so I never leave home without these!)
Glucose or other sugar to treat hypoglycemia (essential items for backpacking if planning a trip in extreme conditions)
Oral rehydration salts (essential if backpacking in extreme conditions)
A half roll of toilet paper (possibly with the tube removed for space) – just in case you ever get caught short.
You may not need these travel essentials for backpacking but if you do, you will thank us:
Travel sickness tablets
Antacid tablets
Allergy tablets (particularly if you suffer from hay fever)
Biodegradable Soap
RELATED –
Don't leave home without
Travel Insurance
! And make sure it is a backpacker policy that covers any and all activities you plan to do! Backpacker insurance (or adventure medical insurance as it is sometimes referred to in the States) should never be considered as an optional extra.
If you can afford to travel, you can afford to insure yourself against any unfortunate event. Travel insurance is essential for backpackers.
.
Backpacking Essentials List: Gadgets, Tech & Chargers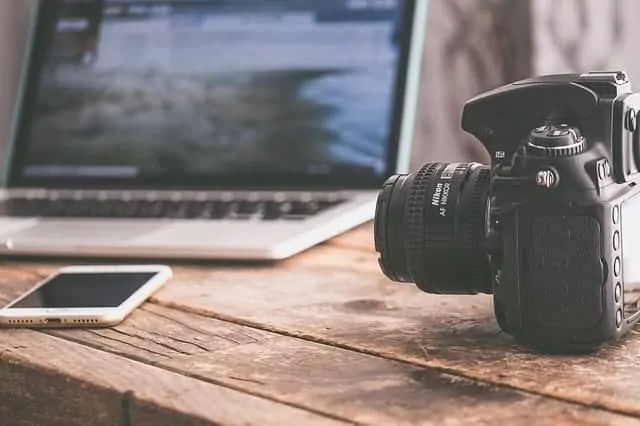 Now, depending on how attached you are to technology, you may not want to pack your phone, laptop, camera, etc. but if they do make it onto your backpackers essentials list, below are a few fab tools to make sure you can enjoy them throughout your trip:
Laptop – I have a MacBook Air but my friend travels with the MacBook Pro and loves it.
Portable Hard-Drive – *pro tip* load it up with movies for those chill-out days and use it as a back up for photos whilst you're away.
Travel adapter(s) – I recommend buying one that does multiple countries.
Powercube – perfect for plugging multiple devices and USBs at once.
Noise cancelling headphones (I love my Sennheiser PXC550s – read my full review here)
Headtorch – we recommend the Black Diamond brand.
Also, if you are a bit of a bookworm and can't decide on what book to pack. Why not invest in a Kindle? It's compact and lightweight, making it the perfect backpacker gadget!
RELATED –
Don't set off on your adventure travel of a lifetime without a decent camera to capture all your incredible experiences. My go-to is my
Sony A6000
and
Pixel2
(with a
GoPro
for the serious adventure stuff!) but if you are not sure, have a read of our
ultimate camera comparison post
– featuring everything from compact cameras to full-blown DSLRs and everything in between!
.
Miscellaneous Backpacking Essentials
This is a little section for all those odd items that few people remember to pack but if you do, you will wonder how you ever survived without them. It's possibly one of the most important backpacker gear guide sections in this list(!):
Eye Mask & Earplugs (particularly good if you are staying in hostels with lots of snorers – and if that's the case, a sleeping bag liner might be a good idea too!)
Eco-Friendly Refillable Water bottle (check out our guide to the best water bottles for travel here)
Head torch
Sewing kit
Backpacking food (i.e Snacks or other food ideas!)
Laundry Bag – only has to be a simple thing but it's a good way to keep dirty clothes separate when you have to throw everything in the one bag.
Sun Protection – hat, sunscreen, after-sun, etc.
A pen
Travel locks
8 Bits of Backpacking Gear That You DON'T Need (Unless you camp!)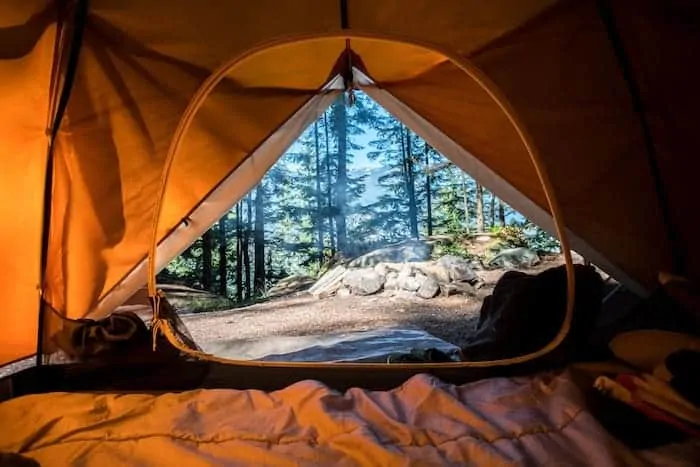 If you are camping during your trip, this will require a whole other list of travel essentials to ensure you leave no trace and include backpacking tents (with a repair kit!), sleeping bag, sleeping pad, backpacking stove or other cooking system (something that a minimum boils water), map and compass, camping chairs, waterproof matches, trekking poles, hiking gear, hiking shoes, hiking boots + hiking socks or merino wool socks, headlamp or flashlight – and even a titanium spork, water filters / water treatment, bear canister, communication device, backpacking sleeping pads, sleeping bags, emergency shelter or backpacking tent, etc (you know, real camping gear / hardcore backpacking equipment to get out in nature on rigorous day hikes or multi-day hiking trip for example).
Essentially it would be an entirely different gear checklist – and for a typical backpacker adventure or backpacking trip i.e. southeast Asia, North America, Middle East, Coast Rica, etc 90% of the time you won't need such involved pieces of gear.
.
Have we missed anything? We hope not! And that's a wrap, folks. I hope you have found this Backpacking packing list super helpful for your backpacking trip and full of packing tips, backpacking gear items and top travel essentials to help you decide on your own backpacking essentials for your trip of a lifetime.
See below for the free downloadable backpacking checklist packed with essential backpacking tips to help you with your trip planning!

And if you liked this post, please share on Facebook, tweet, pin or flip – I'd really appreciate it!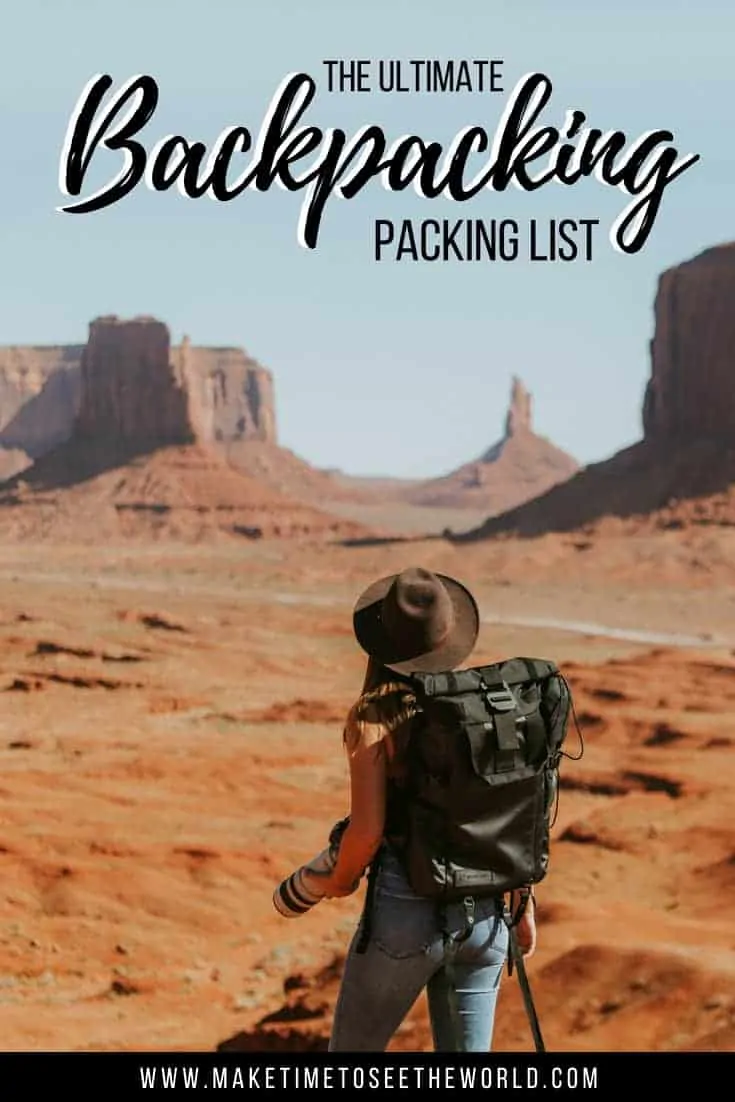 And if you liked this what to bring backpacking list – which is full of backpacking must haves, take a look at the other packing lists, gear guides, gear list and basic hiking gear guides in this series:
Hi There! Thanks for reading my travel guide to The Ultimate List of Backpacking Essentials: Everything you need for the trip of a lifetime packed with ALL the essentials for backpacking! I just wanted to let you know that this post contains affiliate links, which means if you purchase something after clicking a link, I may get a small commission – which is at absolutely no cost to you. If you enjoyed this article and are going to be searching for some of the things I mention anyway, I would love it if you could click through from the links above & thank you in advance! Read my full Disclosure here.
And Thank you for reading the MakeTimeToSeeTheWorld travel blog posts.