As one of the top cities to visit in the world, London is at the top of all our bucket lists. An opportunity to experience British culture, visit some top attractions and tuck into some tasty treats in cafes and restaurants across the city, London truly is a wonderful city to explore.
There's just one little problem… City breaks can work out pretty expensive but don't fret, it doesn't have to be this way. Right across London, there are plenty of places to visit and things to do that are completely free. Meaning you could splash out on a luxury hotel to stay in or dinner at a Michelin starred restaurant.
Have a browse of our guide to the Top 35 FREE Things To Do in London and decide where you plan to visit during your LDN city break.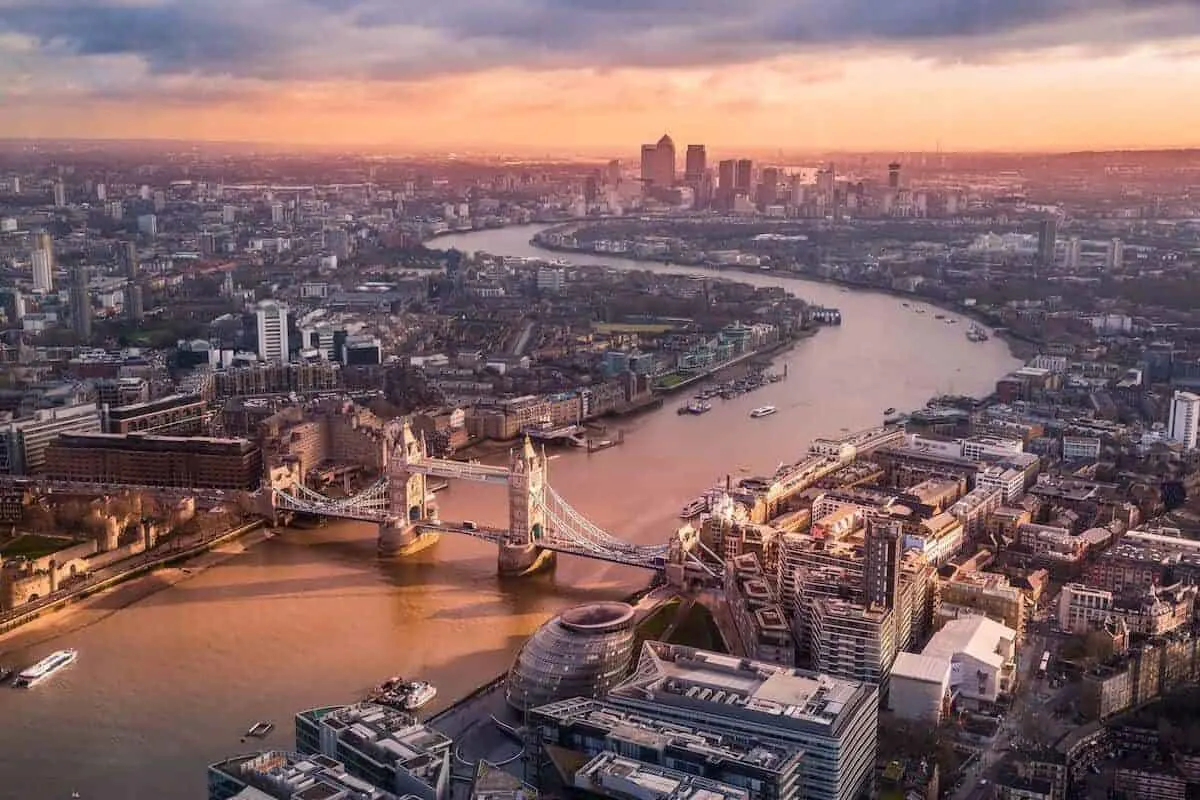 Disclaimer: Almost all posts on this site contain Affiliate links, and this one is no different. This means that if you click on any of the links in this travel guide (and make a purchase) I may receive a small commission at absolutely no cost to you. This post is carefully crafted to (hopefully!) answer all your questions about Free Things to do in London and recommendations are made where we believe they will improve your trip and help with your planning. As such we thank you in advance should you decide to click & buy. Read my full Disclosure here.
Top 35+ FREE Things to Do in London
Parks and open spaces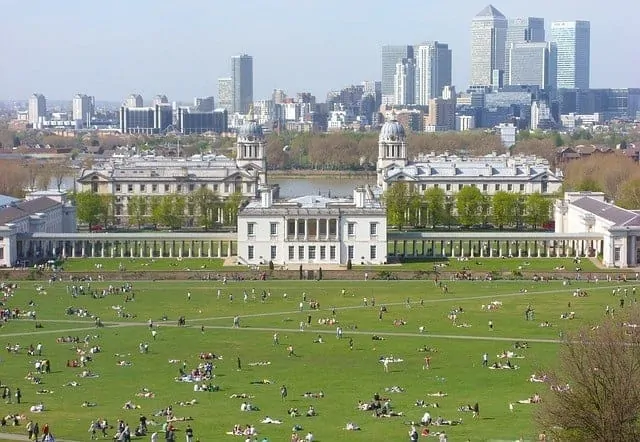 Despite being a bustling city, London is full of beautiful places and open green spaces, many of which are free to explore.
Kensington Gardens
One of the city's royal parks, spend the day strolling through the unique Kensington Gardens where you will discover a host of extra special British memorials and the Serpentine Galleries – two contemporary art galleries comprising the Serpentine Gallery and the Serpentine Sackler Gallery, they are within five minutes' walk of each other, linked by the bridge over the Serpentine Lake.
Greenwich Park
Located in the heart of London, if you climb to the top of the hill in Greenwich Park, just outside the Royal Observatory, you will be able to enjoy panoramic views of the city. (and it's included on the ultimate London Bucket List)
Hyde Park
There's something for everyone in Hyde Park, from swimming and boating in the Serpentine to concerts and exhibitions; and is where the Princess Diana Memorial Fountain is located.
Richmond Park
For those passionate about wildlife, Richmond Park is a wonderful choice for a great day out. One of London's Royal Parks, it is particularly popular with those hoping to catch a glimpse of the park's population of over 600 red and fallow deer, who have roamed freely in the area since 1637.
Sky Garden
For a combination of interesting plants and breathtaking views of the London skyline, the Sky Garden is the number one place to head to in the city. Located at the top of the 'Walkie Talkie' skyscraper, you will need to book to visit this garden for free, to get up close to its host of interesting plants, including ferns and African Lilies.
Hampstead Heath
An ancient parkland, this open space in the heart of London is particularly popular with locals and is the ideal place to enjoy an afternoon stroll, enjoy one of the parks 18 ponds, or find a quiet spot for a picnic.
.
Museums & culture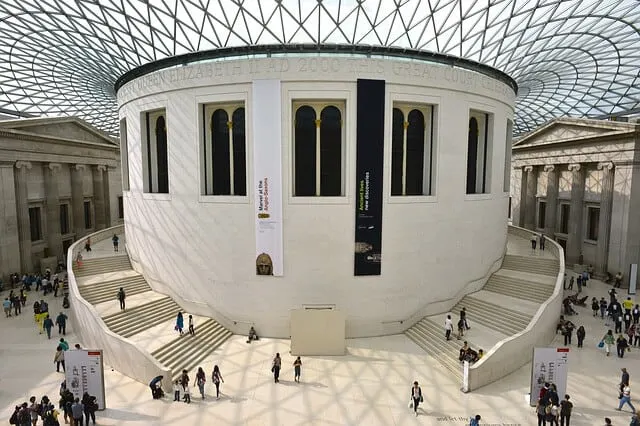 Cities around the world are renowned for their selection of exquisite museums to visit and London is no exception, boasting a huge array of museums and galleries, all packed with priceless pieces of art and historic artefacts – and the best bit is that quite a lot of them are free. They are also great free things to do in London is the weather is typically British (read: raining!)
The National Gallery
Located in Trafalgar square the National Art Gallery is the destination to explore the history of European art and see masterpieces by Van Gough, Monet and Vermeer.
British Museum
Head to the Bloomsbury area of London to visit the British Museum, home to the world's largest collection of pieces that celebrates human history.
Tate Modern
Lovers of contemporary art will delight in the free to visit permanent collection at the Tate Modern in London's Bankside.
Natural History Museum
In the heart of South Kensington, the Natural History Museum is home to a collection to natural phenomena from around the globe and easily one of the top museums in London.
The Science Museum
A wonderful experience for both adults and children alike, London's Science Museum in South Kensington is packed with award-winning exhibitions and plenty of hands-on activities.
Imperial War Museums
This museum of London offers free admission to permanent and visiting exhibits cataloging different aspects of the history of war. There are also guided tours of certain exhibits available for a fee, book online via the website to secure your spot.
.
Seasonal Free Things to do in London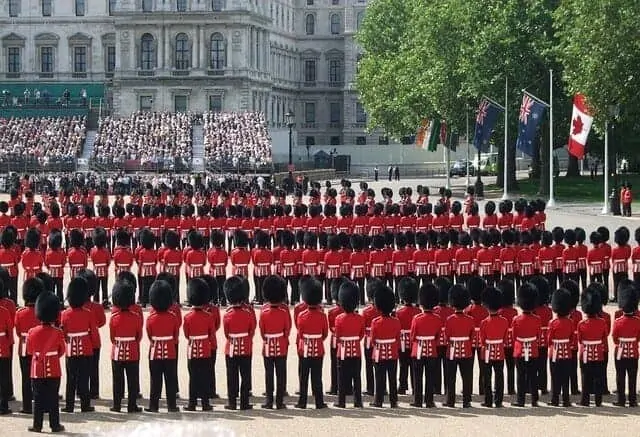 Whatever time you visit London, you are guaranteed to be there at a time when there is a traditional event taking place.
Oxford Street Christmas Lights
You could argue that you haven't truly experienced Christmas without having witnessed the spectacular 750,000 Christmas lights that light up Oxford Street.
Trooping of the Colour
Every year to celebrate the Queen's birthday in June, people line The Mall outside Buckingham Palace to witness this unique display of pageantry.
Notting Hill Carnival
A vibrant carnival that celebrates Caribbean heritage, this is one of the largest street festivals in the world, that takes place over the August bank holiday weekend.
Wimbledon Tennis Championships
If you are in the city during the annual Wimbledon Lawn Tennis Championships, you can watch the matches for free on one of the many big screens streaming them live across London.
Chinese New Year
London's Chinatown is well worth a visit at any time of the year but particularly during the Chinese New Year festivities when the area comes alive with parades and much more.
.
Markets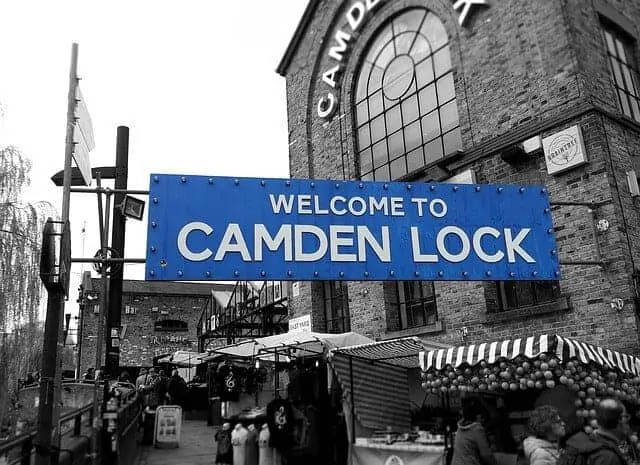 With a wide variety of markets of all sizes right across London, a trip to this vibrant city is not complete without a morning or afternoon browsing one of these markets and the array of delights on offer.
Covent Garden Market
If you are seeing a show in London's West End, be sure to make a beeline for Covent Garden Market. London's original fruit and vegetable market, the cobbled streets are now home to some of the trendiest shops, places to eat and lots of brilliant street performers.
Borough Market
Home to some of London's best fresh produce, Borough Market has a history that spans 1000 years! Today you can pick up some delicious ingredients for a tasty meal.
Portobello Road Market
For lovers of antiques and all things vintage, Portobello Road Market is the place to visit. As the world's largest antique market, you can easily spend a day or more exploring the streets, 1000+ antique dealers.
Camden Market
It's one of London's trendiest markets where you will discover a wide selection of vintage shops and delicious treats, plenty of which promote a vegan lifestyle.
Spitalfields Market
Renowned as East London's no.1 market, there is something for everyone to enjoy here, including unique shopping, seasonal food and live music.
Columbia Road Flower Market
One of London's most visually appealing street markets, Columbia Road Flower Market is a great place to grab a beautiful bloom or two (and post on Instagram if that's your thing!)
.
Typically British Free Things To Do in London

Can you say you have really experienced a city if you haven't enjoyed some of its traditions, both old and new?
The Changing of the Guard
Make sure you are outside Buckingham Palace on either Monday, Wednesday, Friday or Sunday at 10.30am sharp for the Changing of the Guard. A ceremony of the Queens guards in their iconic uniforms.
Platform 9¾
Harry Potter fans will want to head to Kings Cross Station for a memorable photo at the iconic Platform 9¾
Houses of Parliament
Every Wednesday you can visit the public viewing galleries to watch a debate in the House of Parliament for free. You will need to queue up to experience this historic building and watch a debate but it's totally worth it!
Ceremony of the Keys
Be sure to book in advance to witness this historic tradition that has been taking place every night for the past 700 years, when the Tower of London is locked up by the Chief Yeoman Warder in their traditional Tudor uniform.
Piccadilly Circus
As one of London's most popular attractions, Piccadilly Circus is particularly spectacular to visit at night when lit up by its iconic advertising screens.
Tower Bridge
Grab an iconic shot of the world famous bridge and watch as it raises to allow river traffic to pass.
Westminster Abbey
No visit to London is complete without a popping into the magnificent Westminster Abbey (formally titled the Collegiate Church of Saint Peter at Westminster) – a true Gothic masterpiece.
St Pauls Cathedral
St. Paul's Cathedral is one of London's most famous buildings. Designed by Sir Christopher Wren after the Great Fire of London, it has been at the centre of many national events since its consecration.
.
Quirky Free Things To Do in London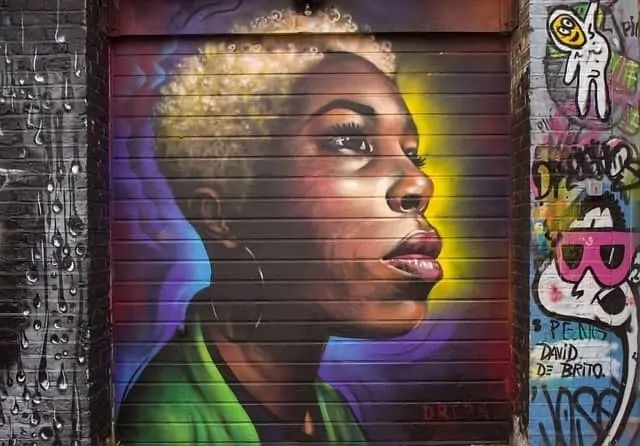 Hit up the Comedy Clubs
London is home to some of the best comedians in the world, and once they become household names you can expect to pay a fortune to see them in theaters or stadiums. But everyone has to start somewhere and the are a few top-notch free comedy nights that are well worth a visit. Angel Comedy Club is packed 7 nights a week (get there early!) or the appropriately named Another Free Comedy Night is always a hoot.
Gods Own Junkyard
A little out of the way, this eclectic Neon junkyard is one of my favorite free art galleries in London. And that they also have a cafe called The Rolling Scone makes it a winner in my book. The walk from the train station takes you through some old London streets for a glimpse of times gone by and is a great spot to visit for something a little different.
Stand on the Crossing at Abbey Road
Recreate the iconic Beatles shot on this super famous zebra crossing and contribute to the writing on the wall. If you know, you know.
Hunt down some Amazing Street Art
London street art is world renowned, and once your eyes are opened to it, you'll notice it everywhere you go. There are also several street art walking tours of London, particularly around the Shoreditch area if you want to learn a bit more about the scene. PS. if you love street art be sure to check out our guide to the best street art location on the planet.
Enjoy the talented Street Performers
London is a real creative hub: from markets, to art galleries, theaters to parks, and central London is a great place to get into the thick of. Street performers also put their heart and soul into entertaining the masses (and although are in this list because their shows are technically free – if you enjoy a show, be sure to throw a little something into the performer's cap, case or other

receptacles

). They can be found on the underground, in the west end, Southbank and one of the best places to watch street performers is definitely Covert Garden.
Explore Brick Lane
Street markets, galleries and some of the best Indian food in the country!
Are you surprised!? We bet you are! There are so many wonderful places to explore in London England and we hope you have been delighted to discover just how many of them are free to enjoy whenever you like.
Have you visited any of the locations featured in our guide? Or do you know of any more great places to enjoy in London for free? If so, we want to hear from you for in our comments below.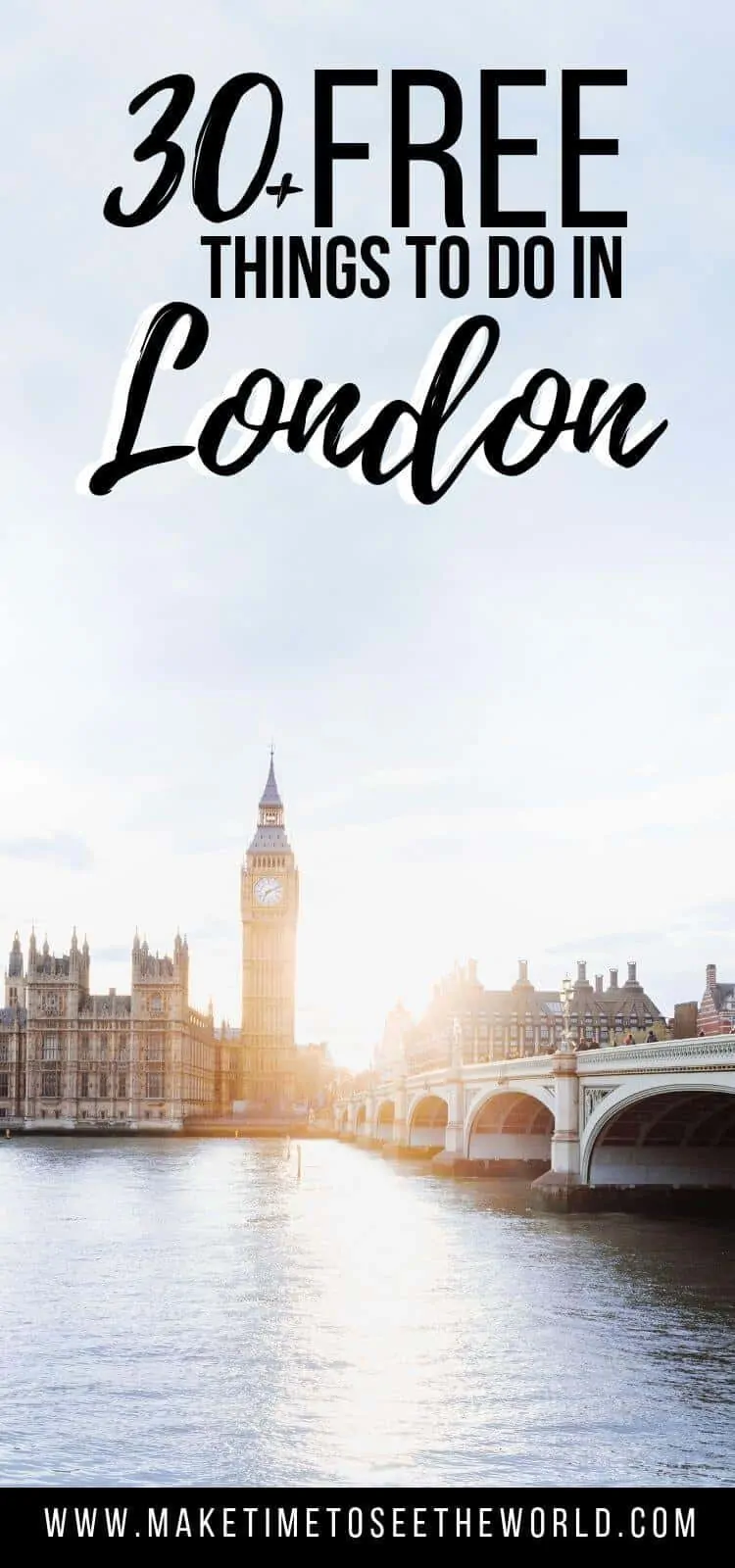 READY TO EXPLORE MORE OF THE UK & EUROPE? YOU MIGHT BE INTERESTED IN THESE RECENT POSTS, RELATED ARTICLES, DESTINATION GUIDES & POPULAR POSTS:
Hi There! Thanks for reading our travel guide and travel tips post about Top 30+ Free Things to do in London! I just wanted to let you know that this post contains affiliate links, which means if you purchase something after clicking a link, I may get a small commission – which is at absolutely no cost to you. If you enjoyed this article and are going to be searching for some of the things I mention anyway, I would love it if you could click through from the links above & thank you in advance! Read my full Disclosure here.
And a huge Thank You for reading the MakeTimeToSeeTheWorld travel blog.