Looking at a layover in Singapore? Stay entertained with these incredible things to do in Changi Airport – most of which are FREE!
Singapore's Changi Airport was named the 'Best Airport in the World' for a whopping 8 years in a row (2012-2019) – which is no easy feat! And that is due in the most part to the incredible range of attractions and things to do in Changi airport's 4 interconnected terminals which can keep even the most frequent of airport travelers entertained for hours.
If you have already visited Changi airport, either as a regular passenger on a city break, or have transited through on a layover in Singapore, you will probably be aware of some of the amazing experiences and things to do in Singapore airport. And if you haven't, you are in for a treat! There are so many attractions located in terminals you may even wish you had a longer layover!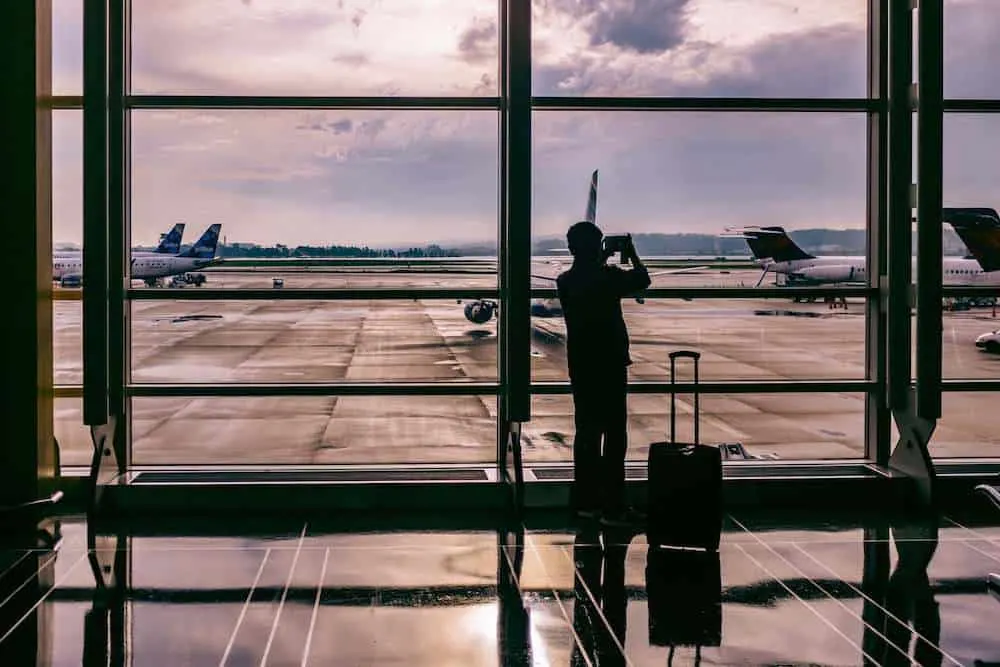 Disclaimer: Almost all posts on this site contain Affiliate links, and this one about the best things to do in Singapore Airport is no different. This means that if you click on any of the links in this post (and make a purchase) I may receive a small commission at absolutely no cost to you. Each post is carefully crafted to (hopefully!) answer all your questions and recommendations are made where we believe they will improve your trip and help with your planning. As such we thank you in advance should you decide to click & buy. Read my full Disclosure here.
Incredible Things To Do in Changi Airport
There is a HUGE list of incredible things to do in Changi Airport, the majority of which are FREE and located 'Airside' (once you have cleared customs/immigration or the side on which you arrive on a connecting flight).
The activities, attractions, and experiences listed in this article are spread across the three interconnected terminals (1,2 & 3) but worry not, as they are all within the same physical building and are linked via Changi's 'Sky Train' monorail system. This can help you easily move throughout and between the terminal buildings if you are short on time, but for those that don't mind a stroll (or have a few hours to kill) it's easy to up your daily step count by walking between them.
There is also Jewell – accessible on foot from terminals 1, 2 and 3, and Terminal 4 which can be accessed via shuttle bus.
There are also a few activities that are only available to those on a Singapore layover longer than 5.5 hours. Now, you may wonder why they've implemented this rule at such an odd time, but that is time frame that Changi's airport officials have decided is enough for transit passengers to safely exit the terminal, explore and get back without jeopardizing their connecting flight.
On this basis I have separated out this post into things to do on a short layover in Singapore (for visitors who have less than 5.5 hours in transit) and further things to do for those who have a longer layover (more than 5.5 hours). Plus a whole section dedicated to the newly opened satellite terminal 4. So without further ado, here is the ultimate list of things to do in Changi Airport:

Things to do in Changi Airport on a Short Layover [<5.5 hrs]
Get Connected, Recharge & Relax
In today's day and age, being connected to the web is practically a necessity and Changi Airport makes this easy for all passengers by offering free wifi throughout all of the terminal buildings. Just connect to the wifi, enter your details and bam, you're online!
If you are having difficulty the staff at the information booths also have the technical skills to solve usual connection problems (for me I couldn't connect as I had logged on two weeks previously) with efficiency and ease.
Add in the fact there are hundreds of international plug sockets throughout the airport, and you can re-charge your devices with ease. There are even stationary bikes that you can cycle to power up (hello quick layover workout!)
Check in with family – update friends, verify your transfer and hotel reservations are all set to go – or just update Facebook and Insta (which you're definitely going to want to do if you visit some of the attractions listed below!).
Having the ability to check in real-time can take a huge weight of your shoulders and help you relax during your layover in Singapore. And If you are looking for spa and/or shower facilities to up the relaxation a bit more, there are pay-per-use airport lounges where you can get massages, manicures, a hot shower etc – but they are all paid facilities, so don't take priority on our Free Things to do in Changi Airport list!
.
Visit the Butterfly Garden (T3)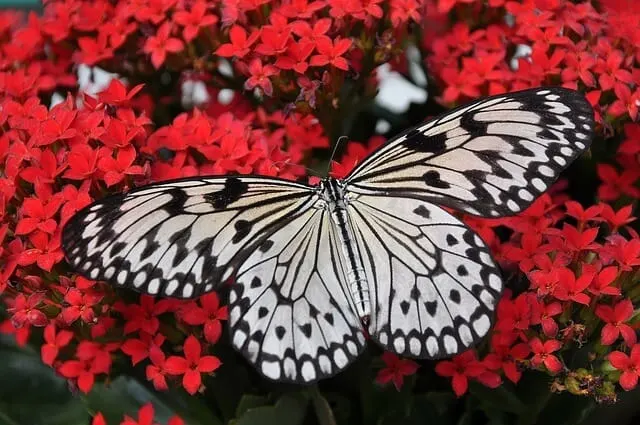 One of the best Changi Airport things to do is visit the amazing Butterfly Garden. It is located on the roof of Terminal 2 and it is free to enter for all passengers. Home to over 1000 butterflies, and up to 40 different species (at various points in the year) visitors can learn about their lifecycle at Education Corners throughout the tropical enclosure, and even see the breeding and feeding of butterflies at close range in individual enclosures.
Oh, and did I mention there's a 6m grotto waterfall. Its an instagrammers dream! It is easily one of the best things to do at Changi Airport, one of the many FREE things to do in Changi Airport and a must visit on your layover in Singapore Airport.
.
Relax in the Orchid Garden by the Koi Pond (T2)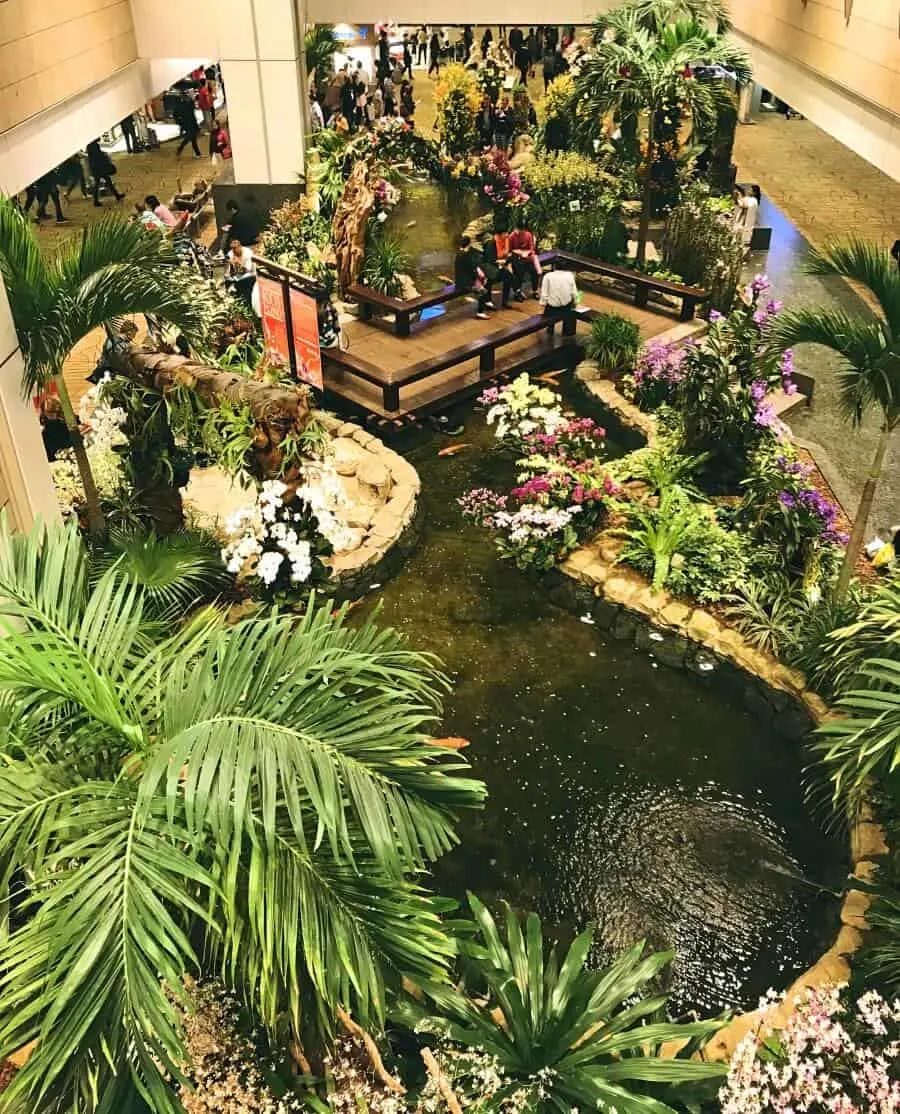 Right in the middle of Terminal 2 is the Orchid Garden and Koi Pond. There are over 700 orchids from more than 30 species on display, grouped by their various colors and shapes. The display represents the 4 elements of nature – Earth, Water, Fire and Air.
As you wander through the wooden walkways suspended over the swimming Koi Carp below, you'll notice that the White orchids displayed with floating glass bubbles represent 'Air'; rare brown and green orchids displayed next to tree root sculptures represent 'Earth'; the floral columns simulating giant candles represent 'Fire' and clustered blue and violet orchids represent the 'Water' element.
There's definitely more to the Orchid garden than meets the eye and it's just one of the reasons why Singapore is the best airport for layover.
Grab a FREE Massage (T1, 2 & 3) (Easily One of the Best Things to do in Singapore Airport!)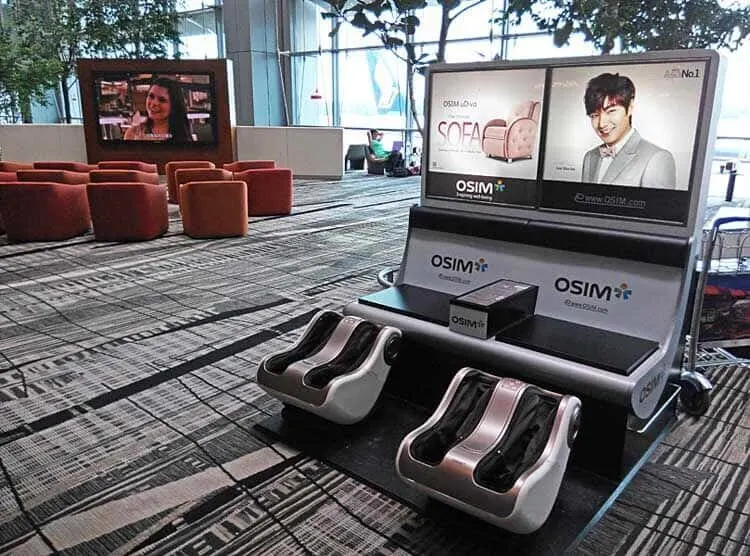 Oh yes. You can get a FREE (foot) massage at multiple points throughout terminals 1, 2 and 3. As you walk down the corridors to the departure gates in each terminal, you will notice several banks of 2 automatic foot massage chairs by OSIM.
Whilst most people walk past thinking this is a pay-for machine, the fact is that you can just sit down, pop your feet into the booties and get yourself a 15 minute foot and calf massage – which is why it is one of the best things to do in Singapore airport (although I'd recommend making sure you have socks on before you do as you don't know whose feet have been there before.. just sayin').
There are also free full body massage chairs located near to the Wolfgang Puck restaurant in Terminal 1 – although there is often a queue for these and I have even seen people sleeping in them (very inconsiderate IMO). If you are wondering what to go in Changi airport, look no further than these chairs and massage booties!

If these two options don't float your boat, or if you are in need of a personal touch for your Changi Airport massage, there is a Wellness Oasis in Terminal 1 which accepts walk in clients for massages, reflexology or simply a hot shower and a great spa spots to get a massage Changi Airport.
.
Wander through the Enchanted Garden (T2)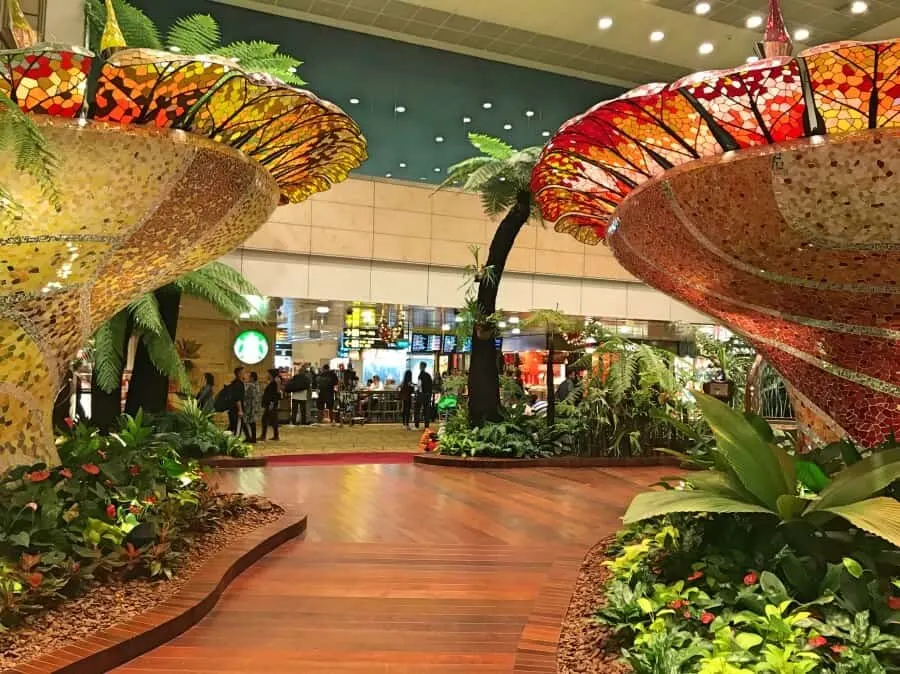 The interactive Enchanted Garden magically comes to life with sight and sound while you weave through the wooden concourse that winds through and around the garden. Motion sensors trigger sounds of nature and blooming flowers while fibre-optic and LED lighting form a fascinating carpet of sparkling lights. It's magical for kids and adults alike.
.
Get a Makeover and Brow Consultation by Dior at the Shilla Beauty Loft (T3)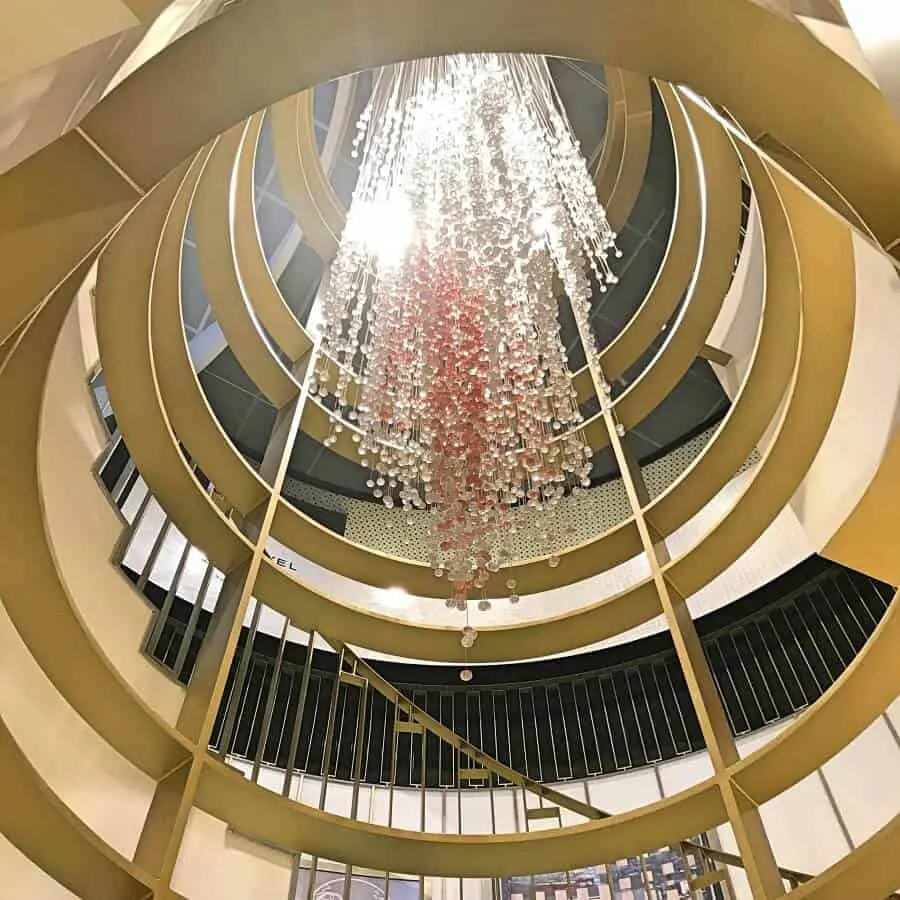 The Shilla Beauty loft is a haven for beauty addicts. Offering hundreds of brands from Korea and the rest of the world on ground level, the loft above is home to 4 top notch beauty brands: Chanel, Dior Beauty House, La Prairie, and SK-II PITERA™ . Wander up the chandelier centered spiral staircase into this little pocket of beauty heaven and take advantage of some the best products are services that are available in an airport anywhere in the world.
Dior Beauty House in particular offer 2 incredible and FREE services for your face and eyebrows.
The 'Fly Perfect With Dior' is a complimentary 20 minute session with a consultant who does a quick assessment on your skin to determine the right products to be used from the Dior Dreamskin Collection.
Their second free offering is a 10 minute Brow Touch Up with a beautician who can help you out with a variety of concerns such as darkening or thickening, to providing definition and shape.
The Dior Beauty House is open for walk-ins from 6am-1am daily.
.
Watch a Movie (T2 T3)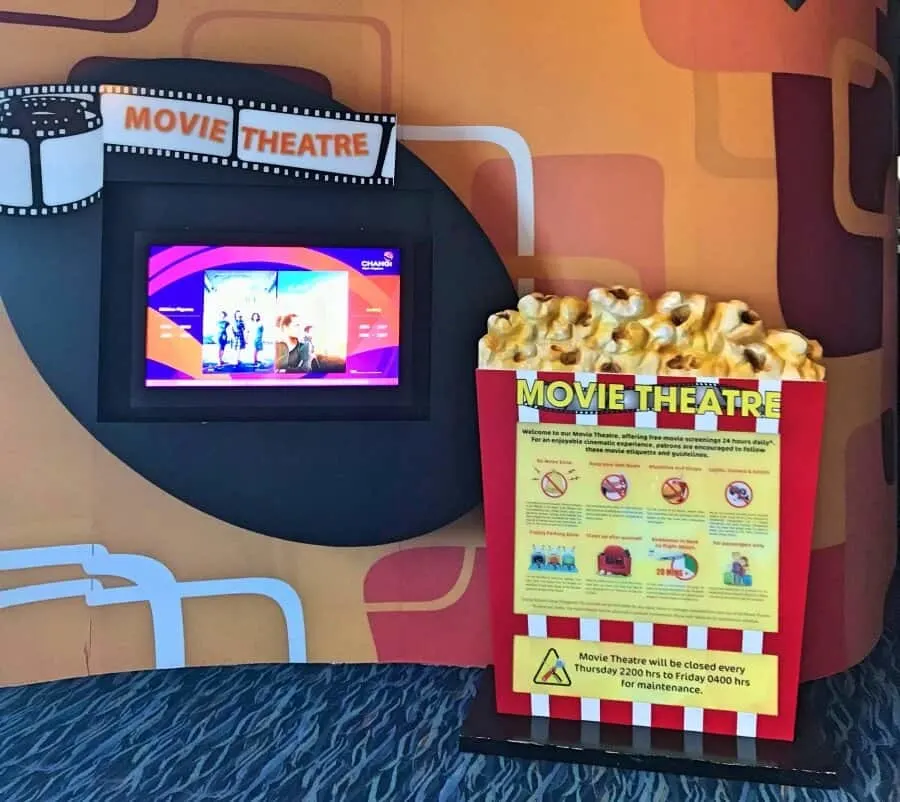 If you have lots of time to kill you may be wondering what to do in Changi airport to fill all that time. Now there is this fabulous list of things to do in Changi airport right here, but for those that just want to chill out and while away a couple of hours in a dark, temperature controlled room, the movie theatre in terminals 2 & 3 might be just what the doctor ordered.
Playing a variety of the latest blockbusters, slump down into one of the comfy movie theater chairs are catch that film you've been wanting to see for a while. Watching a film is one of the best things to do Changi Airport.
.
Take a dip in the Rooftop Swimming Pool (T1) (Paid)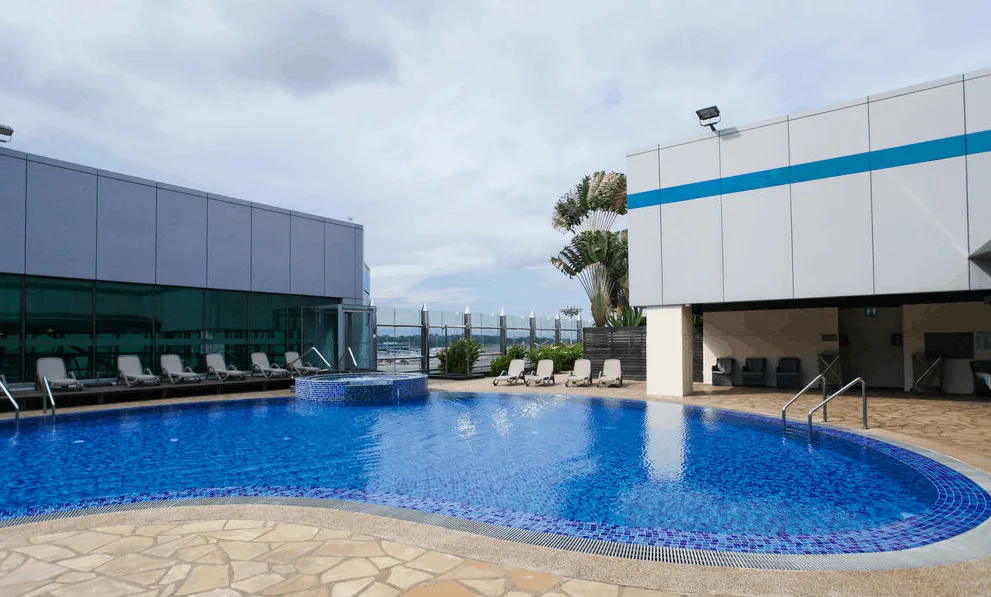 OK, so this one isn't free, but up above Changi Terminal 1, at the Aerotel Airport Transit Hotel is a rooftop pool which can be accessed for 17SGD (13USD/17AUD) and includes the swimming pool and Jacuzzi, towels and hot showers. And if you're staying at the transit hotel, pool access is included in your room rate and is open from 12 (midday) – 9pm.
.
Get some Vitamin D in the Sunflower Garden (T2)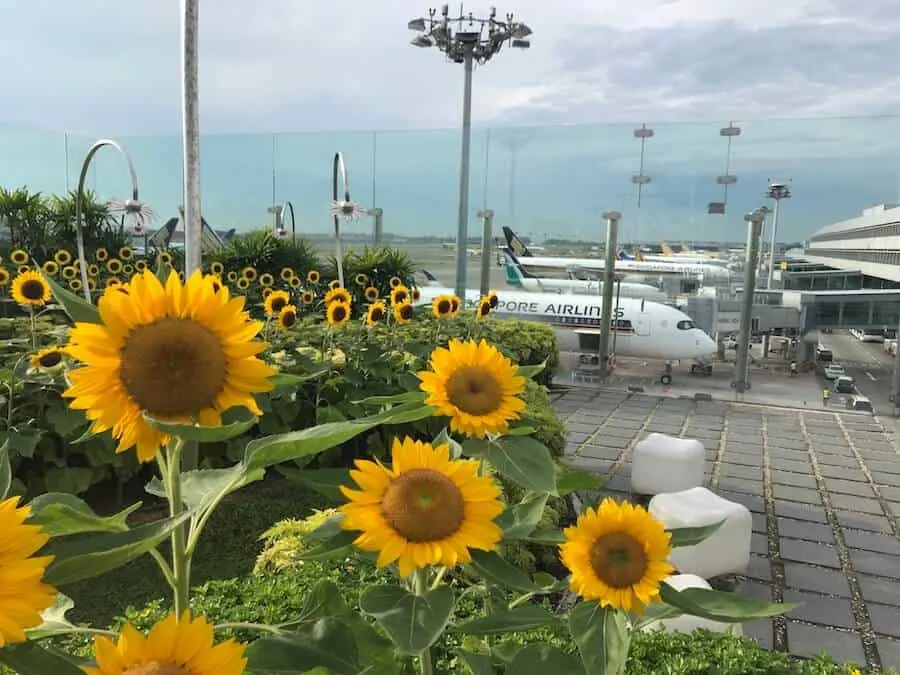 If you are wondering what to do in Singapore airport – the best answer might be to get outside it! Possibly one of the most photographed spots in Changi Airport (and one of the most well known Changi Airport attractions) the roof of terminal 2 is a plane-spotter and vitamin-D-lovers haven.
Wander through this impressive 500 strong sunflower patch as you watch the planes take off & taxi and get some much needed natural light after hours inside the plane/airport. And if your layover in Singapore happens to be under the cover of darkness, never fear – the garden is beautifully lit by special lighting for the (forced) night owls among us.
And if you cant get enough of the outdoor flower displays, don't miss out on the Lotus Garden in Terminal 1!
.
Shop 'til you Drop! (T1, 2 & 3)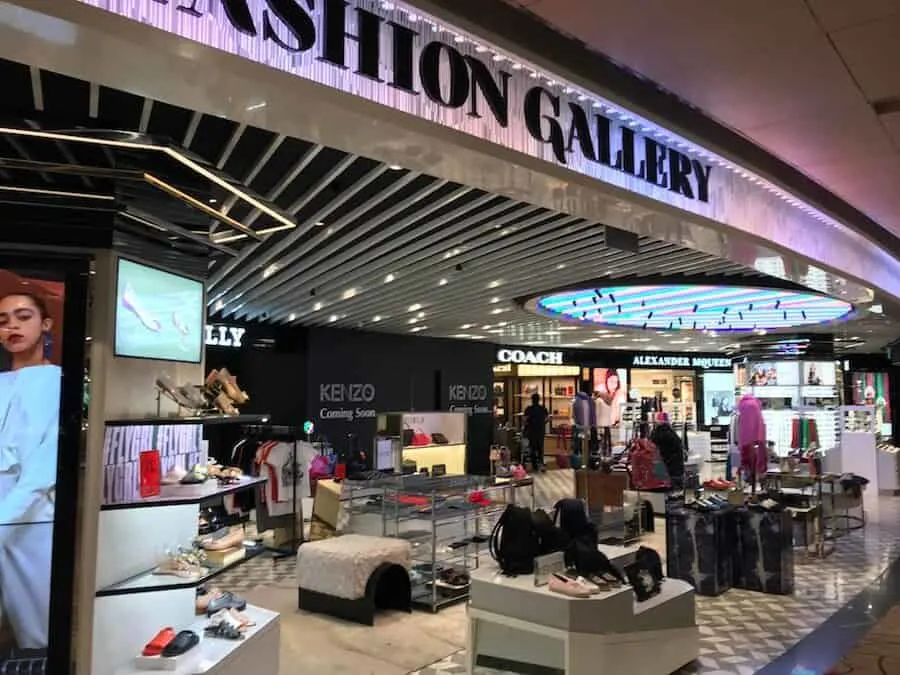 Changi Airport shopping is practically an Olympic sport and has enough stores to challenge Orchard Road! With over 350 retailers, from high street chains such as Zara, Cotton On and Uniqlo to fashion icons like Michael Kors, Longchamp and Burberry, not to mention the hundreds of beauty products and usual duty free booze, cigarettes and knick nacks found in airports, and you could practically fill another suitcase with potential new purchases! But at Changi Airport duty free prices – who could blame you!
If you are super short on time or are not a fan of shopping in general, you can always shop online prior to your arrival (or check the Singapore airport shopping hours) at ishopchangi.com and collect once you arrive in the terminal. This way everyone gets to take advantage of duty free shopping deals – even if you don't physically want to walk round the shops yourself!
.
Relax By The Water Lily Garden (T1, Level 2)
Located on Level 2 in Terminal 1 overlooking some of the departure gates, wander through the winding path between the water lily gardens and enjoy a little bit of tranquility.
The plants featured in this garden have adapted to freshwater environments where they grow as marginal, submerged or floating plants. They include the Amazon Water Lily—one of the largest aquatic plants in the world, the Sacred Lotus, and the Screw Pine, which is second only to the coconut in terms of cultural and economic importance in the Pacific region.
Grab a drink in the Cactus Garden (T1)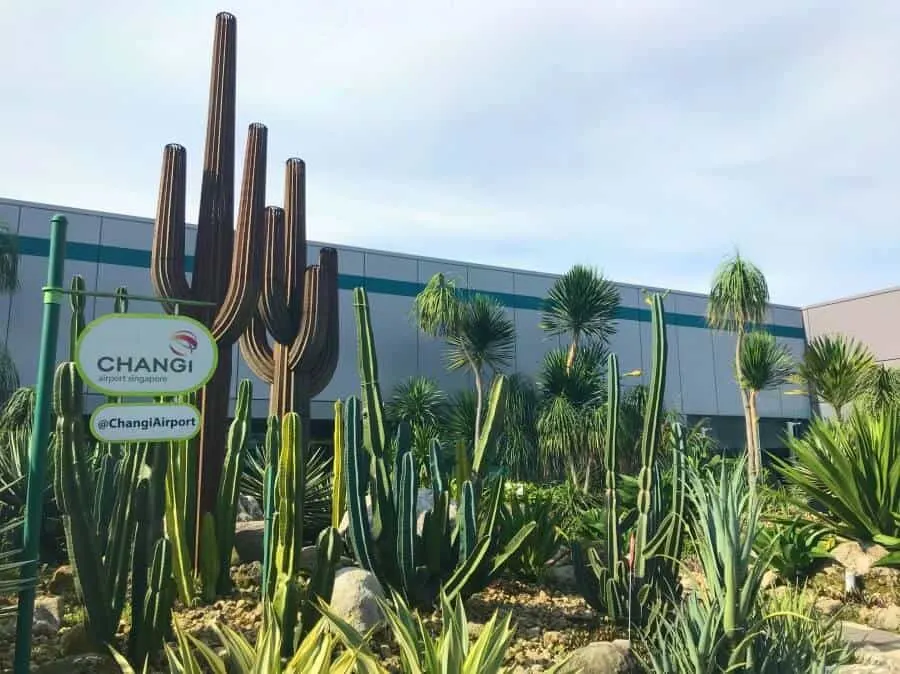 On of my favorite things to do in Singapore Airport is to have a cocktail or a cool glass of wine outside in the sunshine, and the Cactus Garden is a great alternative to the rooftop pool if you are short on time. Order a beer, cocktail (or whatever is your favorite tipple) at the Cactus bar as you you stretch out among 100 different types of Cacti and arid plants from the deserts and dry areas of Asia, Africa and America.
Just make sure you follow the signs and keep your hands to yourself.. the cacti are spiky. You don't need to test for yourself, just take my word for it.
.
Test your Gaming Skills at the Entertainment Deck (T2)
Located on Level 1 of Changi Airport terminal 2, the Entertainment Deck has a range of gaming stations and set-ups to help test your dexterity, from Xbox 360s to Playstation 3 machines and even an Xbox Kinetic Room where the games are controlled by your movements and voice. Its essentially a full body workout and hours of fun for families or groups of friends. And once you've challenged your friends there is a bar up there for those celebratory end-of-tournament beers!
.
Catch up on the latest news, Sports and current events at the Xperience Zone (T2)
Catch up on the latest news, sports and major events that you may have missed whilst you were in the air in the comfy lounge suite on the Ground Level of Terminal 2. Or catch up on email and social media using the free wifi throughout Changi Airport (you just get to check-in from a comfy chair here!)
.
Grab some shut eye in the Snooze Lounge (T1, 2 & 3)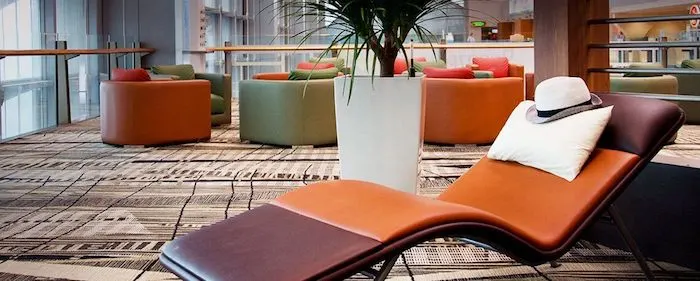 Tucked away on the upper levels of Terminals 1, 2, 3 & 4 are Changi Airport's designated 'snooze lounges'. These are quiet spaces with lounge style chairs (and a limited number of full body massage chairs in some spaces!) – and whilst you can't lie at a complete 90 degree angle, these chairs will help you relax and grab a few Zzz's in a chilled out environment.
They are also the perfect alternative to the Changi Airport transit hotel(s) if you are traveling on a budget or can't quite justify the full 8 hour fee (the standard airport hotel rental) for a shorter stay.
.
Eat & Drink to your hearts content (T1, 2 & 3)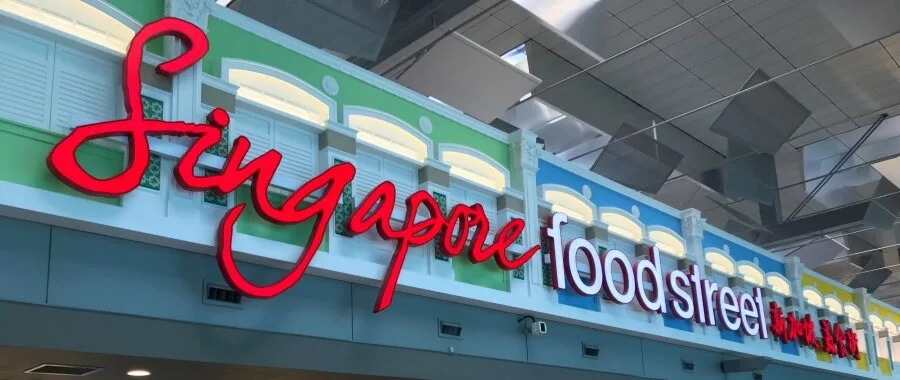 With almost 100 different dining options throughout Changi Airport, there is something to suit everyone's food taste – even the fussy eaters! Chose from American burger joints, Japanese sushi specialists, Italian pasta aficionados, British pub grub and a whole range of Asian street food from right across the continent in the Street Food themed food court. Yum, yum and YUM!
.
Take a selfie (or a wefie!) at the Social Tree (T1)
At almost nine metres tall, The Social Tree is Changi's largest interactive installation. Surrounding the Tree are eight touch-screen photo booths that allow you to 'attach' your photos and videos onto its colourful and animated crown which are saved into an avant-garde memory capsule to be part of Changi's history for decades to come.
.
Take SK-IIs Magic Ring Test to show your skins age (T3)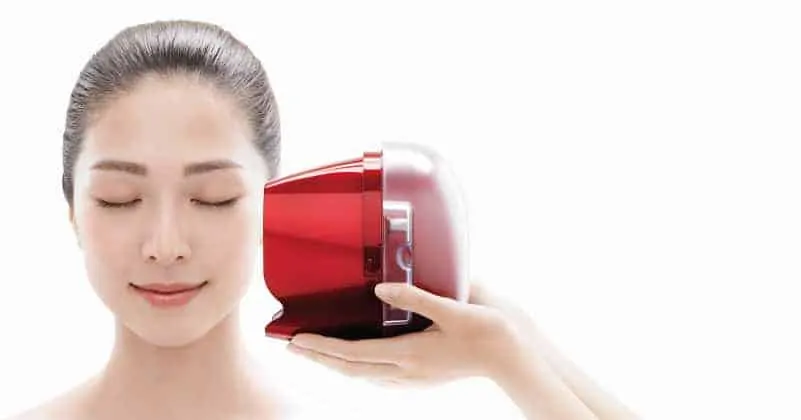 Now this one may sound bizarre, but what you think if you could find out the age of your skin compared to your actual age? SK-II in the Shilla Beauty Loft have a machine called the 'Magic Ring' which can instantly analyse your skin (even with make-up on!) and give you an update on how you're doing.
Sunlight, pollution, travel and daily stress can each have an affect on our skin and finding out how much of an affect can help you make decisions moving forward to help improve its condition (presuming your skin age is older than your actual age – if it isn't – good job!).
The test itself is free, although the therapist may recommend certain products that are suitable for you and these can be purchased should you decide to take them home.
.
Keep the kids entertained at designated Playgrounds (T1, 2, 3 & 4)
Long haul flights (or even short haul ones!) can leave children full of energy and needing to let of steam, and the playgrounds in each terminal have been designed for children aged 1-12 to do just that. They can run around, climb, slide and make noise to their hearts content – and hopefully tire themselves out before you board that connecting flight!
Things to do in Changi Airport on a Long Layover [>5.5 hrs]
Explore Jewel Changi (Adjacent to T1)
View this post on Instagram
Jewel is the latest opening in Singapore's Changi Airport; based next to Terminal 1 it includes gardens and attractions – such as a 50m HSBC Rain Vortex (it's a huge cool looking indoor waterfall if you hadn't seen pictures!), Shiseido Forest Valley, A Hedge Maze, Changi Experience Studio, and Canopy Park with Canopy Bridges and Sky Net, a hotel, aviation facilities, and 300 retail and dining facilities. It's an Instagrammers dream and the perfect place for some interesting snaps and occupy a couple of hours if you are waiting to transit in Singapore.
*Note* To access Jewel Changi from an arriving flight (rather than arriving at the airport after a few days in Singapore), visitors will have to go airside first, walk around 20-30 minutes to reach the entrance to Jewel, and after your visit, clear security again to re-enter the terminal. The walk is flat and with moving walkways and lifts/escalators, so is accessible, but be aware of your timings so you don't miss your connecting flight!
As such, we recommend a minimum of 4-5 hours of transit time to visit Jewel Changi, and remind all airline passengers to check if they require a visa to enter Singapore before attempting to depart the terminal – which although you may not be planning to leave the airport, visiting Jewel will technically require you to enter Singapore for immigration purposes.
If you are arriving at the airport after a trip to Singapore, we recommend heading to Jewel Changi Airport first and then making your way to the main terminals for check-in and departure.

See the Kinetic Rain Sculpture (T1 Departure Hall)
One of the major Changi Airport Attractions is the Kinetic Rain art installation which is located in the public area of Terminal 1. It is made of 1,216 bronze droplets and measures 9.8m x 4m and can transform into 16 different shapes ranging from abstract art forms to recognizable patterns including an aeroplane, a hot air balloon, a kite and even a dragon!
.
Spend the Night in a changi Airport Hotel (T1 T2 T3)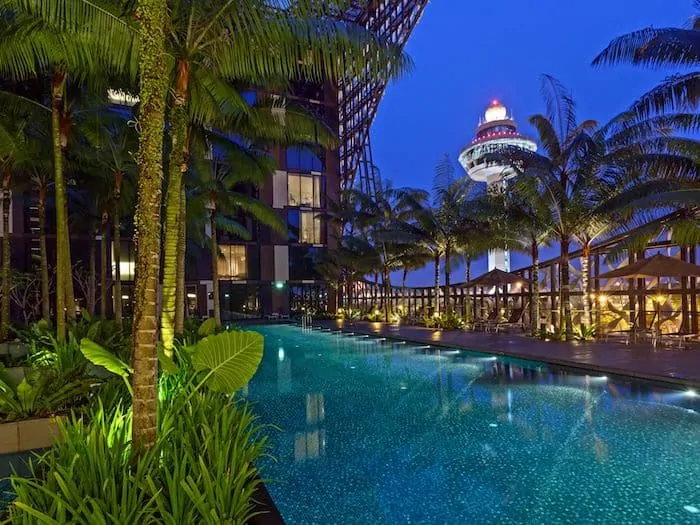 The Changi Airport Transit Hotels have been a great place for travelers to rest their heads on overnight layovers in Singapore. With offerings from the Ambassador Transit Hotel in Terminals 2 & 3 and the Crowne Plaza (with it's luxurious rooftop pool) is available in Terminal 1 for both overnight stays, or day use of 8 hours. And if you are really trying to keep costs down on your layover and don't mind donning a eye mask in a corner, check out these tips for sleeping in Singapore Airport.
.
Take in the Sights on a Singapore City Tour (T2 & 3)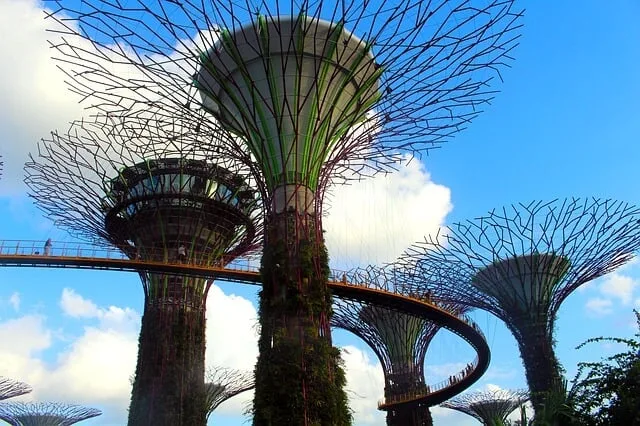 Even though you may only have a few hours in the country on your layover in Singapore, that doesn't mean you can't leave the airport and take in some of the city's amazing sights.
Changi Airport run 2 different 2.5 hour Singapore layover tours showcasing different spots that are free for all transit passengers who have longer than 5.5 hours in the terminal. Simply register for the Singapore tour of your choice at the designated booths in Terminal 2 and 3 (which are easily reached from Terminal 1).
The Heritage Tour takes you through the architectural brilliance of Singapore's past and present and visits the colonial and cultural districts of Chinatown, Little India and Kampong Glam – with a short stopover at the Merlion Park where you get a photo opportunity with the symbol of Singapore. The second stopover is at Kampong Glam, one of Singapore's colourful ethnic precincts. The Heritage Tour runs 4 times a day 9am, 11.30am, 2.30pm and 3.30pm with registration for each closing 1 hour before departure.
The City Sights Tour showcases modern Singapore with a short stopover at Merlion Park where you can get a photo with a piece of history of the Lion City, the Merlion, against the magnificent cityscape of our world-class attractions in their night-lights – Singapore Flyer, Marina Bay Sands, the Esplanade, of all others. The tour also offers another short stopover at Gardens by the Bay where you will find the magical Avatar-like Supertrees. This tour runs twice per day at 6pm and 7.30pm with registration for each closing at an hour before departure.
Ride the Giant Slide @ T3 (Paid)
At 12m high (that's 4 storeys!) guests can whizz down the Singapore airport slide at speeds of up to 6 m per second and is fun for kids (above 1.3m tall) and adults alike. And as the caption says, it's the worlds tallest slide in an airport. Yes, this is a paid activity in Changi Airport, but for every $10 spent in the airport you are entitled to 1 ride on the slide.
And with all the incredible shopping available within the terminal buildings, I'm sure that you'll have a few rides in the bank after you've exited the first shop! (Just one note for the adrenaline junkies out there – you can only redeem 10 rides per day per receipt, so you know, use them wisely!)
.
Things to do in Changi Airport's Terminal 4
Terminal 4 was opened in 2017 and is the most technologically advanced terminal you are likely to step foot in in this day and age (or until a new tech terminal is built somewhere in the world.. but heck, this one took 4 years, so it it might be a while..)
Located a short bus ride away from the main terminal buildings and not part of the Sky Train network, as such, unless your flight arrives, or departs from there, it may be necessary to estimate how much time you have to transfer and get back to Terminals 1-3 to make sure you don't want to miss your flight but still want to check out the terminal features.
(I personally didn't have time on my last layover in Singapore but there is so much art and beauty over there I will definitely have to go and grab the following snaps for myself on my next visit!)
Eat and Drink @ The Tiger's Den
Experience two true Singaporean icons at one go – Tiger Beer and Asia Pacific Breweries at the Tiger's Den in Changi Airport's Terminal 4. Enjoy an ice-cold Tiger Beer that is served fresh from a custom-built draft beer system and local hawker food that is prepared to order and served quickly, reminiscent of how it is done at traditional Singaporean markets and food centers.
.
View the PetalClouds
The centerpiece of T4, Petalclouds, is a grand-scale kinetic sculpture. It consists of six structures suspended 200m across the Central Galleria and it can be seen from the Departure Check-in Hall, Transit Area and Arrival Hall. Its movement is synchronised to animated lighting and music. Petalclouds is a complex amalgamation of art, music and science.
.
Entertainment Corner
Similar to the Entertainment Deck in Terminal 2, T4's Entertainment Corner has XBox Kinect and retro arcade games to keep the most discerning gamer happy.
.
Check out Les Oiseaux (The Birds)
"Les Oiseaux (The Birds)" is a beautifully handcrafted stainless steel wired sculpture of three birds, by French artist, Cedric Le Borgne. One bird is perched on the ground while the other two are suspended mid-air, soaring high. The three birds symbolizes the connection between sky and earth and between a dream and reality.
.
Explore the Peranakan Gallery
Brush up on the history and heritage of the Singapore Peranakan community at the Peranakan Gallery, the first collaboration between Changi Airport Group and National Heritage Board.
The Peranakan Gallery is a 150sqm gallery which boasts a doll house model display of Peranakan shophouse architecture and displays historical portraits of pioneers line the walls.
.
Grab some snaps of the photogenic 'Steel in Bloom' Sculpture
The Steel in Bloom Structure is a 6m-high garden centerpiece which combines steel, botanical inspired motifs and fluorescent lighting to create an impressive structure that is just asking to be photographed and is one of my favorite answers to the question what to do in Changi Airport!
.
That's a wrap folks! We hope you are no longer wondering what to do in Singapore Airport, and that you have enjoyed our travel guide to all of the incredible things to do in Changi Airport and can plan your layover in Singapore to maximise your time to include as many – or as few of them – as you like.
READY TO EXPLORE MORE OF ASIA? YOU MIGHT BE INTERESTED IN THESE ARTICLES
Hi There! Thanks for reading my guide to a Layover in Singapore – The Best Things To Do in Changi Airport (or the Best Things to do in Singapore Airport if you are not familiar with the Changi name!). I just wanted to let you know that this post may contain affiliate links, which help support this site at absolutely no cost to you. If you enjoyed this article and are going to be searching for some of the things I mention anyway, I would love it if you could click through from the links above. And thank you in advance! Read my full Disclosure here.