Sometimes, it is just not possible to jet off on the trip of a lifetime (or even a quick weekend getaway!). Be it family commitments, work constraints, health issues or a simple lack of funds, there are a variety of reasons where travel simply isn't going to happen. And besides these very real and relevant reasons, right now, the world is facing previously uncharted territory: emerging from a global lock-down.
With borders opening slowly, social distancing in place in shops, restaurants, entertainment venues, etc – and a level of cleaning the like we have never seen or experienced before, the world is slowly slowly making steps towards a version of 'normal'. But it may be a while before you hop on a plane again – that is if you have the desire to travel by air, or travel (in the conventional sense) at all depending on where you live, or how strong your desire is to get back out there.
With all this in mind and while we are navigating a new travel normal – and to stop your beautiful home starting to feel like a prison (extreme I know, but you get the point!), I've put together 20+ ways to travel from home – with absolutely no physical travel required!
Disclaimer: Almost all posts on this site contain Affiliate links, and this one about How to Travel at Home is no different. This means that if you click on any of the links in this post (and make a purchase) I may receive a small commission at absolutely no cost to you. Each post is carefully crafted to (hopefully!) answer all your questions and recommendations are made where we believe they will improve your trip and help with your planning. As such we thank you in advance should you decide to click & buy. Read my full Disclosure here.
20+ Ways to Travel Without Leaving Home
Read Travel Blogs
I'm gonna come straight out with it. The travel industry (and as a consequence of that, the hospitality industry) is in chaos. Planes are being grounded, cruise ships are stranded out at sea, various borders have been closed across the world, restaurants and hotels have been forced to close and no-body is looking for information on leisure travel at this time.
For the small business owners and creatives in the industry, this means income is down by as much as 90% – and in some cases – will be completely wiped out, for an undetermined length of time. I feel very privileged to be in a position where I have savings and contingency plans for traffic/campaign/income declines (although, I'll be honest, I always though it would be a technical issue which had such a dramatic effect, rather than a worldwide pandemic – but we live and learn, right?!)
But back to the matter at hand, travel blogs (like this one!) are not only packed with helpful travel tips, informative destination guides, inspiring travel photography and so much more (MakeTimeToSeeTheWorld was recently listed as one of the Top 25 Travel Blogs in the World – and in the Top 3 for General Travel!) that can both whisk you off on a virtual adventure whilst stuck at home – but more importantly, help you plan your next trip whilst we all wait for the Coronavirus dust to settle.
So click around. Head to the Destination tab, choose your next can't-wait-to-visit city or country, and scroll through hours of lovingly created content. My top posts page is a good place to start and features a variety of content from different destination around the world, alongside wanderlust-inspiring quotes and practical packing guides. But if you wanna dive right in, these are a few of my favorites:
– Top Up on Island Vibes: Christmas Island, Antigua, Samoa, The Solomon Islands, Sri Lanka etc
– Get Inspired: Travel Quotes, Adventure Quotes, Mountain Quotes, Beach Quotes & Ocean Quotes!
– Hit The Road: Epic Road Trip Songs + Road Trip Essentials = Drive Coast to Coast Across the USA (LA to NYC)
And if you're feeling kind, or want to dive headfirst down the travel blog rabbit hole, my friend's sites are not only brilliant, but are sure to keep you entertained for hours:
Book a Live Video Tour with Remote Guides Around The World
Curious travelers like us want to explore and discover new places any chance we get. With a lot of destinations, you can now do this through live, interactive video call sessions with remote guides around the world. They call it "remote travel", and it's like walking around in a city with a friend, while your friend is passionately showing you their favorite places in their beloved hometown and telling stories about its culture and history.
Live calls are a new way to experience a destination from home and feel completely different from watching a travel video. It's also helpful if you want to preview a place before you go there because you can ask the guide tips and recommendations. And the fun thing is that the guides are actually walking outside giving you a tour that you normally can only get when you are in the city itself.
They have various remote tours available on their website like the Amsterdam Canals, the Old Town area in Taipei, Budapest History Walk and Introduction to Seoul. Each with their own local tour guide. The tours are around 60 to 90 minutes and pretty packed. For example, the Amsterdam tour will do the iconic canals, the Red Light District, a coffeeshop (where they don't sell coffee…), the Old Church, the Dam Square and the Palace, all while Otto, their local Amsterdam guide, tells you his favorite Dutch stories.
Get Creative in the Kitchen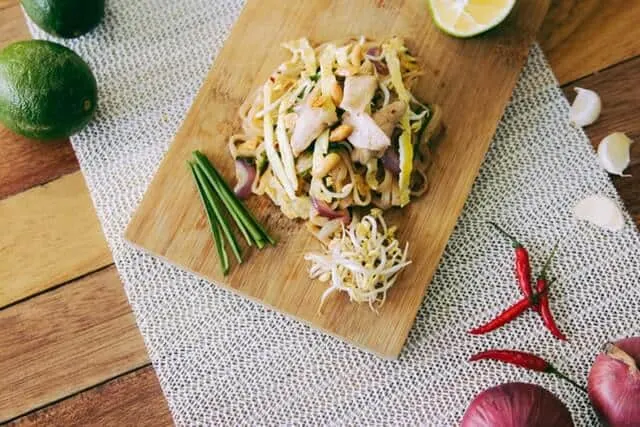 Whether you're an aspiring chef or kitchen novice, delving into the pantry and digging out exotic spices and ingredients from far away lands can help you create a dish that is truly international.
And will hopefully transport you from your living room to that dreamy destination with each bite.
Try your hand a making a Biryani curry from India or Pad Thai from Thailand; Fajitas from Mexico or Dumplings from China; Roll some Sushi as if you're in Japan or any create any type of pizza or pasta from Italy! There are hundreds of national dishes that you could try your hand at, you just gotta dive in there and give it a go.
If you are more of a practical learner and prefer a more hands on style of learning, you can even take an online live cooking lesson with a real Italian Nonna!
Quick tip: download recipes from online food blogs or websites such as taste.com and once you've checked the ingredients list and the food you already have at home, be sure to order any additional ingredients from the supermarket to be delivered to your home (no need to go breaking your stay at home self-isolation for a new snack!)
Watch a Travel Themed Movie
Do you ever find yourself watching a movie and instantly knowing that you just HAD to get to that destination? It happens to me all the time. And there are no shortage of films that make me feel this way. From films actually about life and culture in a country, to films that are filmed in beautiful and exotic locations; it can be a single frame that sparks my wanderlust, had me diving for google to find out where it is, and inevitably adding it to my never-ending travel wish list.
Here are just a few of my favorites – and you can find the rest of them on our complete guide to 45+ of the Best Travel Movies to Inspire Wanderlust:
The Way: after his son dies whilst walking the Camino del Santiago, a father travels to reclaim his body and decides to walk the trail himself.
Wild: The true story of a woman who decided to walk the 1000+ mile Pacific Crest Trail alone following the death of her mother.
The Bucket List: Filmed across several incredible destinations (India, China, Tanzania, France, Egypt etc) this heart-warming film will have you wanting to tick off places on your own bucket list sooner rather than later.
Lost in Translation: showcasing the random moments and experiences that happen when you travel in a new country, it will have you wanting to book a trip to Tokyo in a heartbeat!
The Motorcycle Diaries:

The true story of a motorcycle road trip Che Guevara went on in his youth that showed him his life's calling; as told from the memoir's written by Ernesto "Che" Guevara (which were only discovered after he died).

Eat, Pray, Love: A heartwarming journey of self-discovery of a woman following her divorce, she is taken to beautiful destinations around the world which each help her heal in their own way.
Plus here's a bonus 30+ Movies About Africa to Inspire You to Visit the Continent.
Take a Virtual Tour of a World Famous Museum
Now, I bet you didn't think you could visit a museum whilst on social lockdown, but with virtual tours and modern technology, this dream can easily be a reality. (And can be a great resource even if you are not in forced quarantine!)
Google teamed up with over 500 museums and galleries to create it's Arts & Culture collection which now includes big names such as the British Museum in London, the Van Gogh Museum in Amsterdam, and the Uffizi Gallery in Florence! (along with hundreds of other culture-packed places). The Art & Culture collection is also especially good for students who are looking for ways to stay on top of their studies while schools are closed.
Re-live your past adventures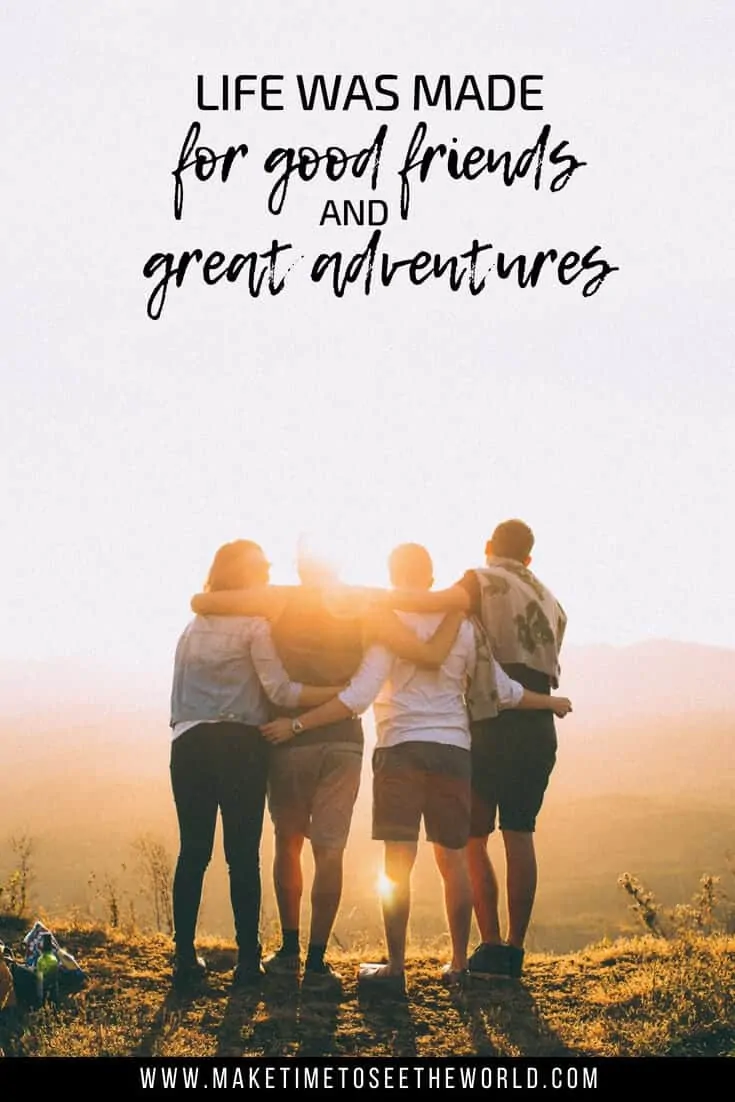 You know all those pictures you took on your last trip? The ones that have just sat on a hard drive or in cloud storage -thanks to automatic back ups!- since the plane touched back down at the end of your trip? Well now is the time to dig those shots out and put them to good use.
Remind yourself of the amazing places you have been, let the photos spark memories of times and places, of experiences, of friendships. It may even prompt you to get in touch with those travel buddies – I mean, if we're all in isolation, hearing a few outside voices with shared experiences can only be a good thing right? (As a freelancer that works online, having those external connections to the world is invaluable (self-isolation or not) & weekly wine Fridays – where we all raise a glass and check in with each other are just wonderful)
You could even start a Skype conference call with your besties and your favorite tipple. Who said self-isolation had to be lonely?!
And if you are feeling creative with those images, why not start a scrapbook? Or have a couple blown up into canvas prints for some new interior design pieces to add to your home.
Bingewatch Box Set TV: Netflix, Hulu, Amazon Prime, Disney+ Etc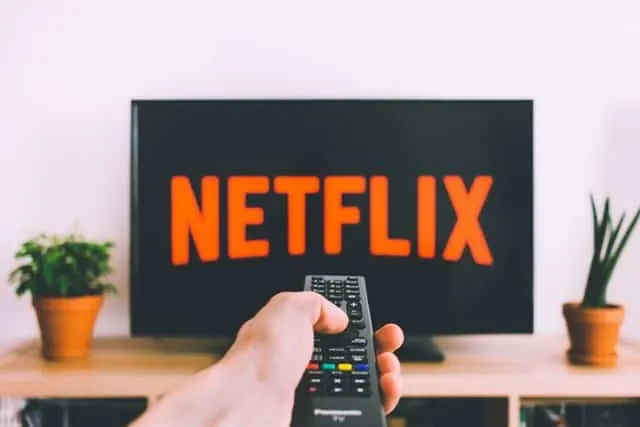 If you were not already on the streaming bandwagon (and if so, what rock have you been hiding under?!) – now is absolutely the time to sign up to those free trail subscriptions that most of the services offer and start making your way through some Box Set TV (and if you don't get hooked, be sure to cancel within the 30 days to avoid being charged an ongoing subscription!)
My top watches at the moment (although I'm not sure which streaming service they live on at present) are as follows – none of them are actually travel related.. but I have watched them all whilst traveling, so I think that counts!
Stranger Things
Westworld
Lucifer
The Chilling Adventures of Sabrina
and a couple of older series/classics/must-watch
Breaking Bad
Sons of Anarchy
Game of Thrones (if you plan to be in isolation for several months!)
Learn a New Language
It's not often that you find yourself with multiple weeks at home, with orders not to leave the house; but it does present you with something as a society we often struggle to either have or utilize effectively: free time.
Now you could use this 'free time' to clean the house or organize your wardrobe (or just binge netflix!) – but in keeping with the travel theme, why not dedicate a little time out of each day to learning that second (or third!) language you had always wanted to be able to speak.
There are several online programs, such as Rosetta Stone, available to help you in your quest; and with the release of apps like DuoLingo and Babbel, it has never been easier to start to become multilingual. The toughest decision would probably be which language to try and grasp first!
Watch a Travel Themed Show or Documentary
If you're looking for some light-hearted entertainment or a hard-hitting travel drama, Netflix (or the other streaming services) are probably going to be your best friend. Whether its the comedic adventures of Karl Pilkington (assisted by Ricky Gervais) in 'An Idiot Abroad' or Attenborough's Planet Earth documentaries, you should be able to find something to suit your mood.
Our top suggestions would be:
Anthony Bourdain: No Reservations
Karl Pilkington: An Idiot Abroad
Bizarre Foods with Andrew Zimmerman
Wild Things with Dominic Monaghan; and

Anything by David Attenborough (Blue Planet, Planet Earth, Severn Worlds, One Planet etc)
Go Backyard Camping
Dust of the tent and sleeping bag and set up in the backyard. Depending on where you live you could be treated to all sorts of weather – and if you leave your phone inside the house you can pretend that you are off in the wilderness and totally off-grid! (Although, personally, I'd take my phone with me because camp cooking isn't really my thing, but it would be cool to get a tent side delivery of UberEats!)
Get Bikini Body Ready (Work Out At Home)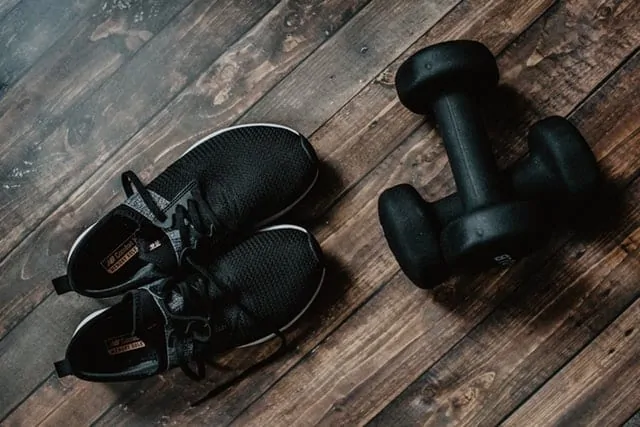 If you've been putting off getting in shape, being stuck at home is a great time to cleanse your body, start a new (and hopefully better) nutrition regime than what you enjoyed and maybe even lose a few pounds in the process.
Now at this point, I would like to say any woman's body is always 'bikini ready' and she should never feel compelled to make changes to fit in with societies norms; however, if you personally feel like you could make a change that will make you feel better about yourself, working out at home is a great way to kickstart that and help you get into a more healthy lifestyle.
But there is absolutely no judgment here, and having a 'bikini body' is NOT something you should feel the need to have.
Read a Travel Inspired Book
Books and stories can transport you out of your living room in seconds as your imagination constructs images from the words. Whether they are books about a destination, or just based in a destination, let them help you escape those four walls that you find yourself 'trapped' within.
We have included a few quick recommendations below, but you can read our full list of the Best Travel Books here:
Out of Africa – Karen Blixen:

a memoir first published in 1937, recounts events of the seventeen years when Blixen made her home in Kenya, then called British East Africa; and all the adventures and mishaps that occurred.

The Beach – Alex Garland: a tale about backpackers and their search for paradise and their desire to "do something different and get off the beaten path," but in the end see that is just an illusion.
Gorillas in the Mist – Dian Fossey: a fascinating

chronicle of her time spent with the gorillas from 1966 until it was published in 1983

The Alchemist – Paul Coelho: The story follows a young shepherd boy from Spain to Egypt as he follows his heart, goes with the flow, and learns love and the meaning of life.
Tune into a Travel Related Podcast
Catering to lovers of themed storytelling, true crime accounts and creepy cults, podcasts are also a great asset for travelers – especially armchair travelers! Here are our top 5 recommendations if you are looking for some new ear candy:
The Budget Minded Traveler
The Thoughtful Travel Podcast
Amateur Traveler
Zero to Travel; and
Indie Travel Podcast
Explore The World Via Google Earth
Explore worldwide satellite imagery and 3D buildings and terrain for hundreds of cities. Zoom to your house or anywhere else, then dive in for a 360° perspective with Street View. Take a guided tour around the globe with some of the world's leading storytellers, scientists, and nonprofits.
I have even been lucky enough to be part of one of the these huge geographical mapping projects on Christmas Island, Australia; where the street view trekker traversed the island on the back of Park rangers to show the rest of the world this beautiful island paradise.
Stay off Social Media
With so much misinformation out there, scrolling through Instagram is probably going to cause more stress than take you to faraway lands. And with everyone grounded – you're not likely to see much inspiring travel content.
Use this time to take a break from social media and only listen to official sources when it comes to Corona Virus, how to deal with it and your own governments' policies and directions at any given time.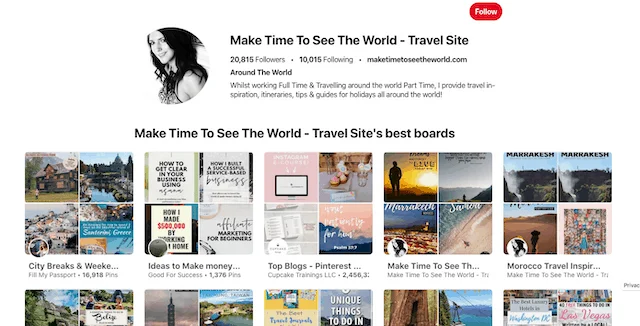 In the old days (before the internet) a vision board would be the most common way to help you manifest something that you wanted. Be it your new interior design color scheme, or for your travel plans – you'd collect magazine clippings, fabric samples, glossy magazine advert photos, Polaroid pictures and more.
In 2020, we can do this all virtually and Pinterest is the inimitable home of virtual vision boards. There you can find inspiration, destination guides, stunning images, travel tips and more from multiple different sources. You can organise them however you want: from city to state, country to continent, the choice is yours and your dream can fast become a (virtual) reality. Click the profile above and start building your own idea boards!
..Or use Social Media for good
There are lots of Facebook groups out there dedicated to talking, planning and inspiring travel. So even if you can't get physically getaway, you can chat with like-minded folks who either have been to where you would like to go, can help with planning your dream trip – or simply share your reminiscing about past adventures. The toughest decision – would be deciding which group to join!
Drink Around the World
From mixing your own cocktails to signing up to alcohol monthly subscription boxes (where they deliver whiskey, gin – or whatever your taste in booze is), to ordering wines from around anywhere on the globe – drinking around the world doesn't just have to be an adults only activity at the EPCOT Center in Florida(!) (if you know you know).
Our favorite international inspired cocktails to take you for a spin around the globe are:
Pisco Sour from Peru – Pisco Quebranta, lemon juice, simple syrup, egg white & ice cubes. Serve chilled and garnish with Angostura Bitters
Caipirinha from Brazil – Lime, Brown Sugar, Cachaça & Ice.
Sangria from Spain – Red Wine, Cinnamon, Brandy, Raspberry Syrup
Mojito from Cuba – Brown Sugar, Mint, Rum, Sparkling Water (Or Soda) & a sprig of mint (if you're feeling fancy)
Singapore Sling from Singapore – Gin, Cherry Heering, Dom Benedictine, Cointreau, Sarawak Pineapple Juice, lime juice & grenadine
Aperol Spritz from Venice, Italy – Prosecco, Aperol & Soda water
Order a Takeaway
If cooking really isn't your thing, but you are just dying for some international food at home, be sure to check out your local takeaways which deliver. Uber Eats, Deliveroo, Menulog, Just Eat – the choice of food apps is practically endless. You'll be sure to find exactly what you are looking for in a flash.
Then you just have to hope it gets delivered just as quickly!
Play Traditional Music from Far Away Lands
Use YouTube or Spotify to discover music from far away shores and get your groove on in your living room. Think reggae from the Caribbean, K-Pop from Korea, Bush Music from Australia – the musical world is literally your oyster!
Quiz Yourself and Improve Your General Knowledge
Online quizzes and trivia can be really fun and a great way to keep your mind busy. From travel-inspired quizzes on a particular country to music quizzes from the 70s, 80s, 90s or 00s. Or why not try to decipher some funny anagrams (the sweary and inappropriate kind!) or test your knowledge of cocktails and champagne?! The trivia possibilities are endless!
And that's a wrap – 20+ ways to 'Travel' from home without leaving your living room! We hope you like our ideas and can find a few ways to keep yourself busy, occupied and productive during these times of required self-isolation and social avoidance due to Corona Virus.
We wish everyone a speedy recovery – be it their physical or mental health, their business and income, or anything that they need to get back to a version of normal that makes you happy.
And if you know of anyone stuck at home twiddling their thumbs and dreaming of travel – be sure to send them this post! Sharing is caring (in a keep your distance kind of way!)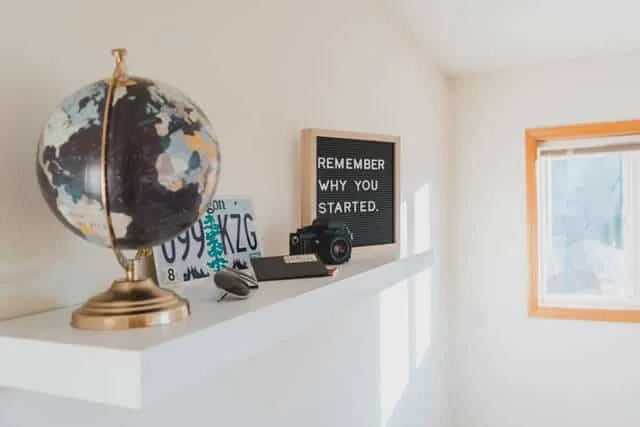 And if you liked this travel gear list, take a look at the other recent posts, packing tips, packing checklist, travel resources, travel guides, ultimate guides and packing lists in this series:
Hi There! Thanks for reading my travel guide to 20+ Ways to Travel at Home (or Travel from home!) when you are stuck at home. I just wanted to let you know that this post contains affiliate links, which means if you purchase something after clicking a link, I may get a small commission – which is at absolutely no cost to you. If you enjoyed this article and are going to be searching for some of the things I mention anyway, I would love it if you could click through from the links above & thank you in advance! Read my full Disclosure here.
And Thank you for reading the MakeTimeToSeeTheWorld travel blog posts.